Gay PR exec considering running for Moran seat
Witeck worked on Hill, heads D.C. communications firm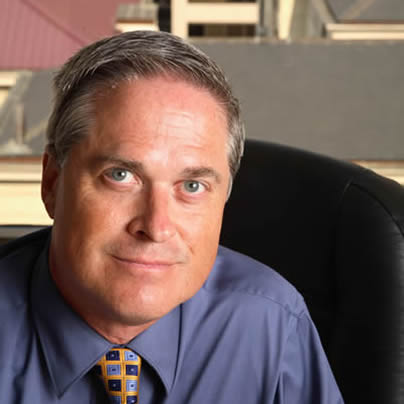 Bob Witeck, president and founder of the public relations firm Witeck Communications and a longtime LGBT rights advocate, says he's thinking about running for the U.S. House seat in Northern Virginia currently held by Democratic Rep. James Moran, who's retiring.
"I would say I'm talking to some folks about the idea," Witeck told the Blade on Monday. "I would say my chances of doing it are not great but it's something I want to consider before I would say absolutely not."
Witeck said friends and supporters approached him about running and offered to help raise money for his campaign should he choose to enter the race.
As many as a dozen or more Democrats are considering or have announced plans to run for the seat in the 8th congressional district in the Democratic primary in June. The winner of the primary is strongly favored to win the November general election in the heavily Democratic district.
Among those expressing interest in running is gay State Sen. Adam Ebbin (D-Alexandria), whose Senate district includes most of the sections of Arlington, Alexandria, Falls Church, and Fairfax County that make up the 8th congressional district.
Jay Fisette, chair of the Arlington County Board who's gay, announced last week he isn't running for Moran's seat following speculation that he might become a candidate.
"I'm a native of the 8th District," Witeck said. "I grew up there. It's my hometown and a community I obviously care about."
He said one factor making the race attractive to him is the idea of adding to the ranks of openly LGBT people in Congress.
"So there's something I would want to give some serious thought to," he said. "I think whoever is the nominee is going to be a very good one because we have a field of very strong people. So to me, getting behind someone is also very likely but at the same time I don't want to rule it out yet.
Witeck noted that because so many people are likely to compete for the seat in the primary, garnering a plurality rather than an absolute majority of the vote would be sufficient to win the race.
"I think it means that individuals who may not be well known politically will have an opportunity to create a base," he said.
Since founding the D.C.-based Witeck Communications in 1993, Witeck has represented some of the nation's major corporations as clients, including American Airlines, Comcast/NBC Universal, MTV Networks, Volvo, and the U.S. Census Bureau. He is a recognized expert in advising businesses on how best to reach out and build bridges to the LGBT community.
Before starting his firm, Witeck served as senior vice president for the international public affairs and public relations firm Hill & Knowlton. Prior to that, he worked on Capitol Hill for more than a decade, serving as communications director for the Senate Committee on Commerce, Science and Transportation and as a press secretary and legislative assistant.
Among those who have announced they are running for the congressional seat are Don Beyer, the Virginia businessman and former lieutenant governor; Del. Charniele Herring (D-Alexandria), who resigned from her post as chair of the Virginia Democratic Party to make way to run for the congressional seat; Del. Mark Sickles (D-Fairfax); Del. Patrick Hope (D-Arlington); and businessman Bruce Shuttleworth, who lost to Moran in the 2012 Democratic primary.
All have records of support for LGBT rights.
HME Consulting and Advocacy stands on frontline of LGBTQ policy
Heidi Ellis is a consultant who doesn't take clients 'not aligned with my mission'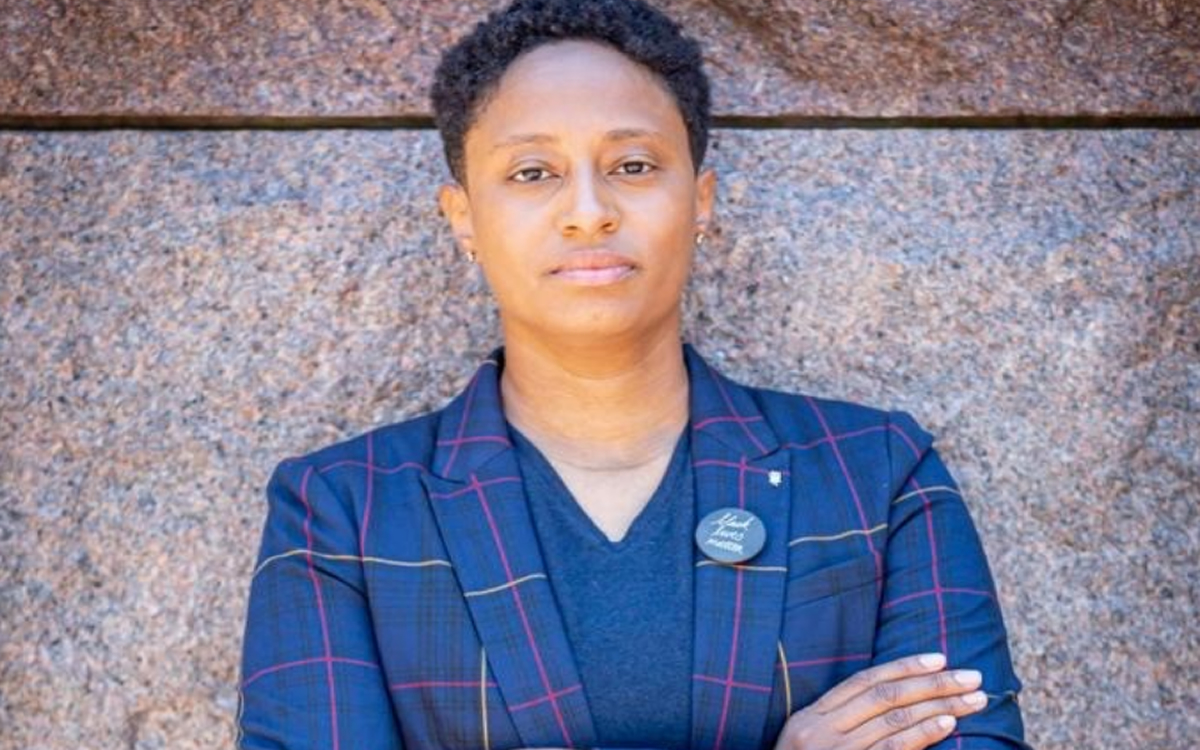 September is here, which means Congress and the D.C. Council return from their August recess and life for consultant Heidi Ellis quickly gets busy.
Her days are filled with negotiating with Council members, phone calls with clients, and policy planning for advocacy groups. The organizations she represents are looking to her to help them push policy and she hopes to guide them to victory.
Ellis's company, HME Consulting and Advocacy, came after years of working in the public and private sectors as a consultant. In 2019, Ellis decided to shift her focus to work that stood at the center of the intersections in which she lives. She sought to figure out how she could better serve her community as a Black queer Latino woman. Ellis recognized that there was a niche for mission-driven consulting in the District.
"I was sought out and recruited by a lot of organizations that wanted me and I took a beat, because I was like 'Do I want to go back into a machine where even if I do effect change, I have to answer to someone?'"she said, in reference to consulting agencies that were in pursuit of her talent. Ultimately, she decided against continuing her work under another company. "By doing what I do, I have much more flexibility for one to say 'Yes' but also to say 'No'."
Although Ellis has considered going back to working in the corporate space, she still loves the flexibility of being able to be nimble as a private consultant.
Although Ellis doesn't work entirely in the advocacy space, her consulting clients still align with her personal values. She joked that she differs strongly from the stereotypical money-driven D.C. consultant who sports Brooks Brothers suits on K Street.
"Even though I am a private consultant … my work is very much mission driven," she said. "I don't take any clients that are not aligned with my mission."
Her mission is simple, Ellis is "committed to elevating issues that sit at the nexus of education, mental health, LGBTQ+ individuals, and people of color."
"The more marginalized you are, the more you suffer from the failures of policy and the gaps of service," she said.
As a consultant in the advocacy space, Ellis does the behind-the-scenes work for organizations to help correct these policy failures and close the gaps. Whether she is facilitating training for companies to better understand how to serve their LGBTQ communities, or she is on the frontline of education policy changes –– Ellis aims to only do work that she is passionate about.
She said that the balance of her combined passion and level-headedness help her to build trusting relationships with her clients and in the end, "Get stuff done."
Since starting her organization, some of her proudest work has been done with the DC LGBTQ+ Budget Coalition. The coalition is made up of more than 30 organizations that aim to advocate for investments and policy changes that affect LGBTQ lives. As a leader of this coalition, her services include policy support, facilitation, training, initiative development and organizational redesign. Since she began leading the coalition, they have raised more than $5 million of investments in LGBTQ programs.
Later this fall, she will work with the DC LGBTQ+ Budget Coalition along with the ANC Rainbow Caucus to convene the first LGBTQ+ Housing Summit from Nov. 29-30.
"The one thing we all recognize is that housing is the common denominator of every other social affliction facing LGBTQ communities," she said.
At the summit they will focus on the barriers within the current housing system and explore revitalized approaches to dealing with the current housing market. To pre-register for the event, visit the LGBTQ+ Housing Summit website.
Comings & Goings
Former D.C. resident opens art gallery in San Francisco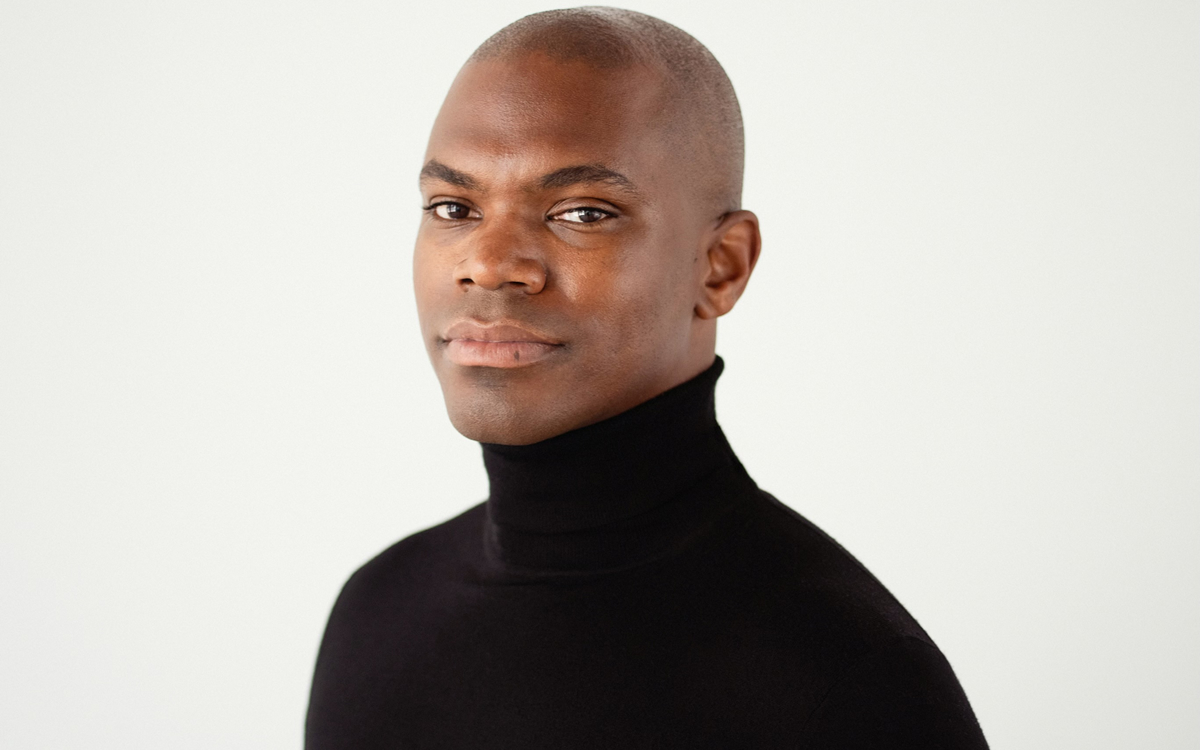 The Comings & Goings column is about sharing the professional successes of our community. We want to recognize those landing new jobs, new clients for their business, joining boards of organizations and other achievements. Please share your successes with us at: [email protected].
The Comings & Goings column also invites LGBTQ+ college students to share their successes with us. If you have been elected to a student government position, gotten an exciting internship, or are graduating and beginning your career with a great job, let us know so we can share your success.
Congratulations to Jonathan Carver Moore on opening his contemporary art gallery in San Francisco. The gallery specializes in working with emerging and established artists who are BIPOC, LGBTQ+ and women. As the only openly gay Black male-owned gallery in San Francisco, Moore is committed to amplifying the voices of the often-underrepresented artists through a Black queer lens. He said, "I want the gallery to be a place where the LGBTQ+ community and people of color walk inside and see themselves knowing that they belong. I want us to be able to collect work from and support underrepresented artists who are often overlooked, but add some much value to our culture."
Moore is also the founder of ARTUCATED, a digital journal that helps share, spotlight, and educate people about marginalized artists. Previously he was director of Donor Relations, Partnerships & Programming Director with the Institute of Contemporary Art San Francisco. He was Communications Manager, Rosenberg Foundation; and Associate Director of Public Relations, Out & Equal, San Francisco Bay Area.
Moore earned his bachelor's in Sociology, Women's Studies, from George Washington University in D.C.; and his master's in Public Relations, Advertising and Applied Communications, also from George Washington University.
Congratulations also to Jim Bobick on having his paintings included in a permanent collection by Saks Fifth Avenue. He said, "I am thrilled Saks Fifth Avenue chose my art for its permanent collection. I have long been a customer of the store and an admirer of the fashion designers represented there. I am especially pleased to know my work is on public view in the Chevy Chase, Maryland store. Not only did I grow up in the area, for part of my education I attended art school nearby, where I had the good fortune of studying under the notable painter Allen Dester Carter of Washington, D.C., whose work is in the Smithsonian collection. My ties to the Washington area art scene and my love of Saks makes this professional moment especially important to me. I am grateful and honored the store chose my paintings for their collection."
He has had numerous exhibitions of his work, including: Gallery 101 Fort Lauderdale, Fla. (solo); Coral Springs Museum of Art, Coral Springs, Fla. (group); Studio B "Delicacies" Washington, D.C. (group); Columbia Art Center "Abstract Paintings" (solo); and Gallery 50 "Freestyle" (solo) Rehoboth Beach, Del. He has been written about in several publications including Michael Mills, Jim Bobick Creates Landscapes of the Mind at Gallery 101, New Times; Arterpillar South Florida Arts Blog; Stefan Braham, Eclectic Expressions, Coastal Style Magazine; Artist Looks Beyond the Temporal Beauty, Coast Press.
He earned his bachelor's in Visual Arts, University of Maryland, College Park, Fine Art; and attended the Maryland College of Art and Design.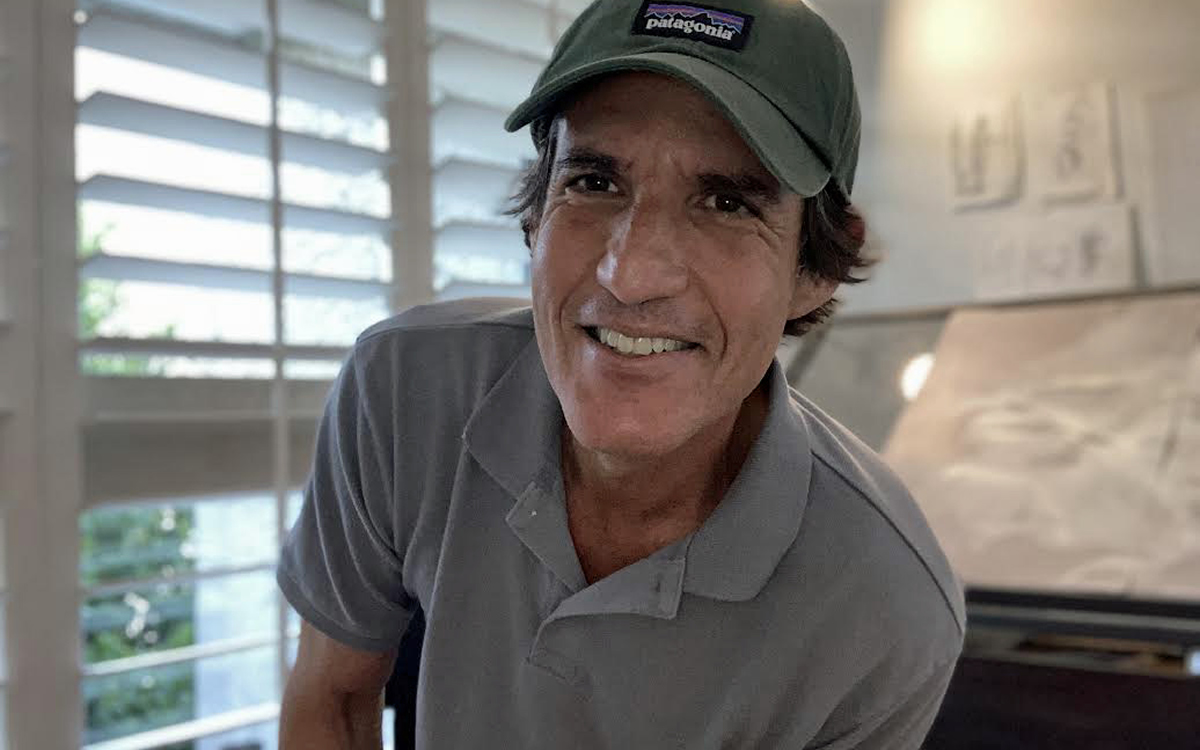 2023 Best of LGBTQ DC Readers' Choice Award Finalist Voting
Vote for your favorite finalists through October 2nd!