Boehner tells LGBT caucus 'no way' ENDA will pass
Speaker holds first-ever meeting with group seeking to advance LGBT rights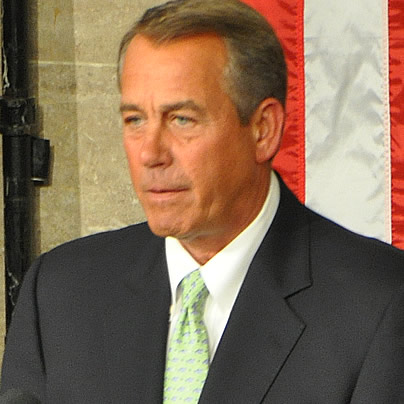 House Speaker John Boehner (R-Ohio) told attendees last week at his first-ever meeting with the LGBT Equality Caucus there was "no way" the Employment Non-Discrimination Act would pass this year, according to a gay lawmaker who attended the meeting.
Rep. Mark Takano (D-Calif.), who's gay and one of the caucus co-chairs, volunteered information Tuesday night about the meeting in Statuary Hall of the U.S. Capitol when the Washington Blade asked him about his views on the absence of the ENDA from the State of the Union address.
"A number of us did meet with, actually the caucus met with Speaker Boehner," Takano said. "He said no way was it going to get done in this session."
Calling the discussion between Boehner and the lawmakers "a historic sort of meeting," Takano later clarified he was referring to the LGBT Equality Caucus, a 113-member group of lawmakers committed to advancing LGBT rights, and said the meeting took place "a few days ago" or last week.
A "session" of Congress is equivalent to one of the two years in which a particular Congress meets before a new Congress is seated, so Takano's account of the meeting indicates ENDA won't see a House vote in 2014.
Asked to clarify whether he meant that ENDA won't come up this year, Takano said, "Yeah. He said it wasn't going to happen in this session."
Despite his account of the meeting, Takano remained optimistic about the passage of ENDA at a later time, perhaps after Election Day this year, saying "it's still a huge priority for me to get that done."
"There's obviously differences between the two parties on ENDA, but, you know, who knows what can happen in a lame duck Congress?" Takano said.
Others with knowledge of the meeting declined to divulge on the record significant information, saying the meeting wasn't open to staffers and not meant to be public. No one would disclose the exact date of the meeting or identify who participated.
But House aides did confirm the historic nature of the meeting, saying Boehner has never before met with the LGBT Equality Caucus and the discussion took place within the speaker's office. Aides said Boehner has also met with the Congressional Black Caucus and the Congressional Hispanic Caucus, but discussions in meetings like these are private.
Michael Steel, a Boehner spokesperson, responded to the Blade's inquiries about the meeting by saying the speaker meets all the time with various groups on Capitol Hill.
"John Boehner is the speaker of the whole House, and often meets with groups of members from both sides of the aisle," Steel said.
One aide said the entire 113-member caucus didn't attend the meeting, although it was attended by more lawmakers than just the six co-chairs of the group, who consist of openly LGB members of the U.S. House. The co-chairs are Takano as well as Reps. Jared Polis (D-Colo.), Mark Pocan (D-Wis.), David Cicilline (D-R.I.), Kyrsten Sinema (D-Ariz.) and Sean Patrick Maloney (D-N.Y.).
Brad Jacklin, executive director of the LGBT Equality Caucus, confirmed a meeting took place, but offered only a few details.
"A number of members asked to meet with the speaker, who tries to accommodate such requests," Jacklin said. "It was a members-only meeting and was off the record. The Equality Caucus and its leadership continues to work together to educate members of the House on LGBT issues and build bipartisan support for legislation like ENDA."
Jacklin took note that just this week, Rep. Michael Grimm (R-N.Y.) signed on as the sixth House Republican to co-sponsor the Employment Non-Discrimination Act.
Immediately after the announcement, he received significant attention in the media for physically threatening a reporter from New York-affiliate NY1 who asked him about the current investigation into his potential violation of campaign finance law.
South African police arrest seven men linked to kidnapping of Grindr users
Advocacy groups welcomed arrests, urged authorities to investigate other cases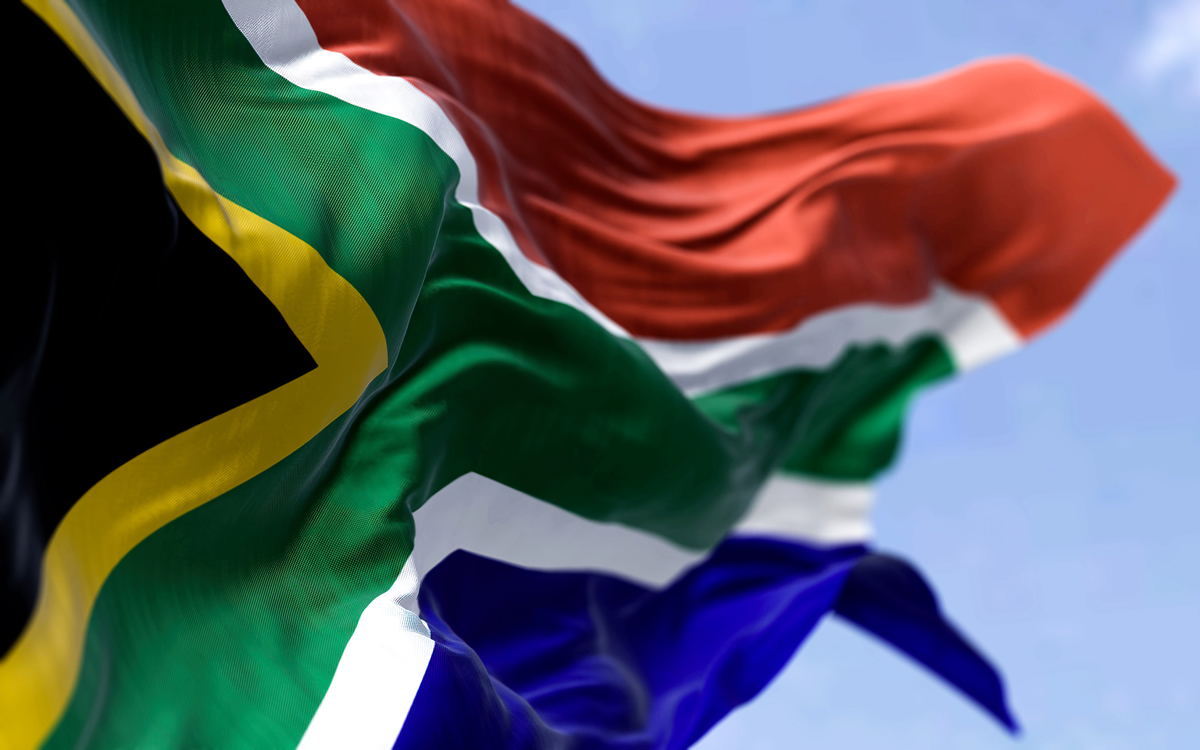 South African LGBTQ organizations have welcomed the arrest of seven suspects linked to a series of kidnappings liked to Grindr.
Several Grindr users in South Africa in recent months have been kidnapped for ransom through the dating app.
The South African Police Service said the seven suspects were arrested following an investigation into the kidnapping of an 18-year-old Wits University student on Sept. 19.
SAPS said suspects demanded $1,500 for the student's release. Authorities set up a sting operation and a breakthrough came on Sept. 20 when they identified an ATM where one of the suspects was expected to withdraw the ransom money. Officers placed one of the suspects under arrest as soon as he arrived, and he agreed to show them where the victim was being held captive.
"The student was reported missing the same day by his roommate. It is reported that he was lured to the suspects through a dating site called Grindr," said SAPS spokesperson Brenda Muridili. "Afterwards, the police conducted surveillance and arrested one suspect as soon as he arrived. He then led the authorities to the Denver Men's Hostel (in Johannesburg), where they discovered the 18-year-old victim bound and unconscious. Six additional suspects were apprehended, and the victim was rushed to the hospital for medical attention."
Muridili also said there is a high possibility that the suspects are further linked to 86 similar Grindr-related cases.
"We cannot rule out the possibility because this is not the first case of its kind," said Muridili. "We have several cases that are being investigated."
Access Chapter 2 Media Liaison Officer Mpho Buntse said the organization welcomed the arrest, but it still worried about why such incidents continue to take place.
"We congratulate SAPS in Johannesburg for acting swiftly in arresting seven homophobes who have been using Grindr, to terrorize and torture their victims. We believe that this arrest is a firm demonstration of the force's commitment to confront crimes of this nature. As an organization, we have been vocal in calling for swift action, as many of these cases have been reported to the organization," said Buntse. "However, we are deeply concerned at the sporadic nature of these syndicates. Not so long ago, we celebrated the arrest of the initial Grindr kidnapping and extortion group in the area of Johannesburg, which gave rise to this newly arrested group. It raises a sharp concern as to why these groups keep emerging."
Gauteng Police in February arrested four men who they say used Grindr to extort and victimize LGBTQ people.
"We continue to call upon members of the community, gay men in particular to limit the use of the application where it poses threats, we further acknowledge the erotic justice due to queer persons and the freedom to associate without fear and prejudice," said Buntse. "We also commend Grindr for listening to the call to strengthen the safety of the app."
Out Human Rights Coordinator Sibonelo Ncanana echoed Buntse, but questioned why the police are not actively investigating similar cases in other provinces.
"We are happy that seven suspects have been arrested but we need that same swiftness that happened in Gauteng to also transpire in other provinces because there are other similar cases that have not been solved or investigated that involve Grindr," said Ncanana. "This worries us a lot but we are grateful and appreciate the swift response of the police hopefully it will extend to other provinces." 
Ruth Maseko of the Triangle Project said LGBTQ people continue to be targeted because of their place in society, even though Grindr and other dating apps have issued warnings to their users.
"Although no dating app is necessarily safe, LGBTIQ persons can be viewed by prospective suspects as easy targets because of the stigma surrounding orientation and identity," said Maseko. "This means that it may be the thinking of perpetrators that LGBTIQ people will not report these incidents and give in to extortion."
New campaign challenges Va. guidelines for transgender, nonbinary students
Students4Trans planning rallies, walkouts across the state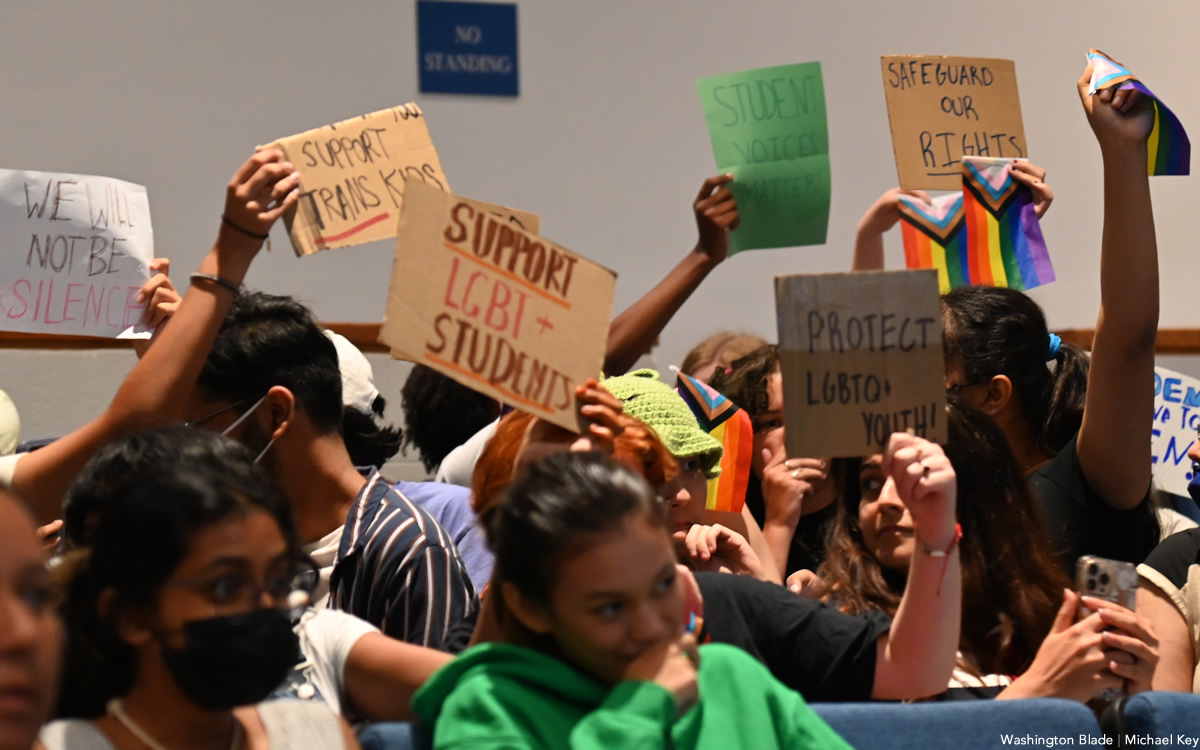 A group of Virginia students have launched a campaign that challenges the state's new guidelines for transgender and nonbinary students.
The Pride Liberation Project on Sept. 20 announced the formation of Students4Trans.
Students4Trans held a rally outside the Virginia Department of Education in Richmond on Sept. 22. Another rally will take place during the Virginia Beach School Board meeting on Tuesday.
The Virginia Department of Education in July announced the new guidelines for which Republican Gov. Glenn Youngkin asked. The regulations, among other things, require parents to be informed of a student's name and pronoun change, with the exception of "imminent risk of suicide related to parental abuse or neglect."
Arlington County Public Schools, Fairfax County Public Schools and Prince William County Schools are among the school districts that have refused to implement the guidelines.
The Spotsylvania County School Board announced last month that students are required to use the bathroom that aligs with their assigned sex, and parents could choose the names and pronouns their children use at school. Two parents in Virginia Beach have filed a lawsuit that seeks to force the city's school district to implement the new guidelines for transgender and nonbinary students.
Students4Trans has organized a student walkout on Friday to protest the Spotsylvania County School Board's new policies.
Michael K. Lavers contributed to this story.
Two men charged with attacking trans Puerto Rican woman plead guilty to federal hate crimes charges
Alexa Negrón Luciano attacked with paintball gun before her murder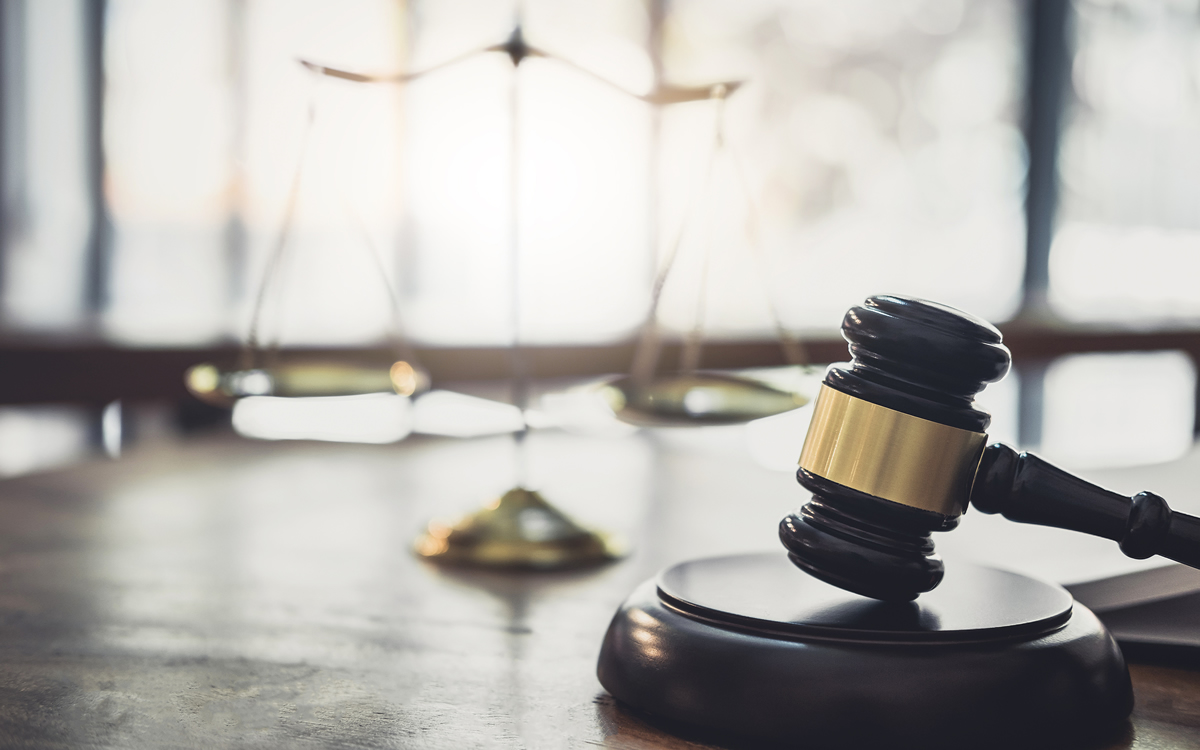 Two men on Monday pleaded guilty to federal hate crimes charges in connection with attacking a transgender woman in Puerto Rico in 2020.
A Justice Department press release notes Jordany Laboy Garcia, Christian Rivera Otero and Anthony Lobos Ruiz "were out driving together" in Toa Baja, a municipality that is about 15 miles west of San Juan, early on Feb. 24, 2020, "when they saw" Alexa Negrón Luciano "standing under a tent near the side of the road."
"The defendants recognized A.N.L. from social media posts concerning an incident that had occurred the day prior at a McDonald's in Toa Baja," reads the press release. "During that incident, A.N.L. had used a stall in the McDonald's women's restroom."
"Upon recognizing A.N.L., Lobos-Ruiz used his iPhone to record a video of himself yelling, 'la loca, la loca,' ('the crazy woman, the crazy woman') as well as other disparaging and threatening comments to A.N.L. from inside the car," it notes. "The defendants then decided to get a paintball gun to shoot A.N.L. and record another iPhone video. Within 30 minutes, they retrieved a paintball gun and returned to the location where they had last seen A.N.L., who was still at that location. Lobos-Ruiz then used his iPhone to record Laboy-Garcia shooting at A.N.L. multiple times with the paintball gun. After the assault ended, Lobos Ruiz shared the iPhone video recordings with others."
Negrón was later killed in Toa Baja.
Laboy and Rivera pleaded guilty to conspiracy to commit a hate crime and obstruction of justice. El Nuevo Día, a Puerto Rican newspaper, notes a federal judge sentenced Lobos to two years and nine months in prison after he pleaded guilty to hate crimes charges last November.
Laboy and Rivera are scheduled to be sentenced on Nov. 10.
They, along with Lobos, have not been charged with Negrón's murder.
"To assault an innocent victim who posed no threat to the defendants for no other reason than her gender identity is reprehensible behavior that will not be tolerated," said U.S. Attorney W. Stephen Muldrow for the District of Puerto Rico in the Justice Department's press release. "The Justice Department will continue to vigorously defend the rights of all people, regardless of their gender identity, to be free from hate-fueled violence. Our community must stand together against acts of violence motivated by hate for any group of people — we remain steadfast in our commitment to prosecute civil rights violations and keep our communities safe and free from fear."
Pedro Julio Serrano, spokesperson for Puerto Rico Para Todes, a Puerto Rican LGBTQ rights group, on Tuesday welcomed the guilty pleas. Serrano also urged authorities to bring those who killed Negrón to justice.
"The time for total justice for Alexa is now," said Serrano in a press release. "Her murder was a hate crime. Nobody doubts this. They falsely accused her, persecuted her, hunted her, insulted her with transphobic epithets, uploaded onto social media a video of them accosting her and they killed her. There are already three individuals who will serve time in federal prison for attacking her in a hate crime. That's some justice, but not complete."