Once again, marriage equality inches closer to Supreme Court
At least four appeals courts set to consider issue this spring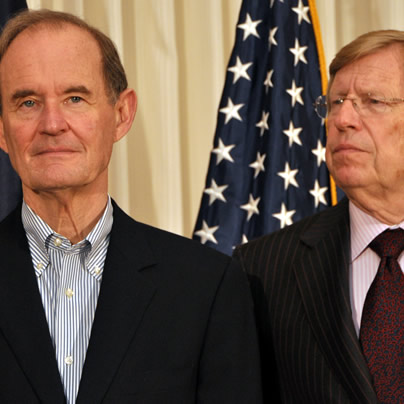 Not even a year has passed since the U.S. Supreme Court issued its landmark decisions against the Defense of Marriage Act and California's Proposition 8, but a number of cases are already lining up that would enable the high court to make a nationwide ruling in favor of marriage equality.
At least four appellate courts are set to consider the issue this spring amid five district court decisions in favor of marriage equality in Utah, Oklahoma, Ohio, Kentucky and Virginia. Once the appellate courts make their decisions, they will likely be appealed this year to the Supreme Court, which would give justices the opportunity to make a final decision in 2015.
Although the Ohio ruling was limited to death certificates for married gay couples and the Kentucky ruling only provided recognition of out-of-state same-sex marriages, each of the rulings handed down since the DOMA decision were in favor of marriage equality. And in each ruling, justices invoked the decision against DOMA as part of their reasoning for determining state constitutional amendments against same-sex marriage violated the Constitution.
U.S. District Judge John Heyburn, an appointee of former President George H.W. Bush, noted last week in his decision that the words of the DOMA decision by U.S. Associate Justice Anthony Kennedy compels him to rule against Kentucky's marriage laws.
"Ultimately, the focus of the Court's attention must be upon Justice Kennedy's majority opinion in Windsor," Heyburn said. "While Justice Kennedy did not address our specific issue, he did address many others closely related. His reasoning about the legitimacy of laws excluding recognition of same-sex marriages is instructive. For the reasons that follow, the Court concludes that Kentucky's laws are unconstitutional."
Ted Olson, the Republican half of the legal duo arguing against Virginia's ban on same-sex marriage, during a conference call Friday noted the consistency with which district courts have struck down anti-gay marriage amendments in the aftermath of the DOMA decision.
"Federal courts are consistently, regularly now, affirming the right of gay and lesbian citizens to be a part of the population of the rest of our citizens with equal rights to the fundamental right of marriage," Olson said.
The cases against same-sex marriage bans in Utah and Oklahoma are the furthest advanced of all the lawsuits seeking marriage equality. They're before the U.S. Tenth Circuit Court of Appeals in Denver, where oral arguments are scheduled in Utah case for April 10 and the Oklahoma case for April 17. The National Center for Lesbian Rights has joined the law firm of Magleby & Greenwood, P.C., as counsel in the Utah case.
Just behind that lawsuit is the case seeking marriage equality in Nevada filed by Lambda Legal known as Sevcik v. Sandoval. After Nevada Attorney General Catherine Cortez Masto declared her intent to withdraw her brief in favor of the marriage ban, the U.S. Ninth Circuit Court of Appeals last week acceded to her request and pledged to proceed with the lawsuit on an expedited basis, although no date has been set for oral arguments.
The Ohio case has already been appealed to the U.S. Sixth Circuit Court of Appeals, which is also the destination of the Kentucky lawsuit. These cases are also in their early stages at the appellate level, and schedule hasn't been determined.
And the court ruling against Virginia's ban on same-sex marriage, the latest to come down from a federal court, will be headed to the U.S. Fourth Circuit of Appeals. Although Virginia Attorney General Mark Herring isn't defending the ban against same-sex marriage in court, Olson said he sees no standing issue in the case and because county clerks are participating in the lawsuit, the state continues to enforce the law.
But according to Lambda Legal, a total of 52 marriage equality lawsuits are pending in 27 states, and any of the cases at district court level could soon join those at the appellate level.
A judge will likely render a decision soon in the other lawsuit seeking marriage equality in Virginia, which was filed by the American Civil Liberties Union and Lambda Legal. A judge in Michigan has set a trial for that state's constitutional ban on same-sex marriage on Feb. 25, just as a trial has been set in the Pennsylvania case for June 9.
Given the sheer number of cases making their way through the courts, David Boies, the Democratic half of the legal duo in the Virginia lawsuit, said the Supreme Court would have no shortage of cases from which to choose by the time it begins its term in the fall.
"I think they will all get to the Supreme Court at about the same time," Boies said. "The Supreme Court can decide to take them all and consolidate them, the Supreme Court can take one or more of the cases, but not all of then. I think that is something that will be determined by the Supreme Court, and, to some extent, by the timing of the court of appeals decision."
It's technically possible for the Supreme Court to take up this issue this term once those cases are appealed, which would mean a nationwide ruling by June.
Jon Davidson, legal director for Lambda Legal, nonetheless said it "seems extraordinarily unlikely" the litigation would play out in that way.
"Even if an appellate decision in one of these cases were issued by May, a certiorari petition likely would not get filed until the summer, and the Supreme Court wouldn't act on that until October," Davidson said. "It does not have to grant cert on the first, or, even any of these cases. Even if it does, there likely wouldn't be a decision until the spring of 2015."
One issue to watch as these cases make their way up is whether courts apply heightened scrutiny, or a greater assumption a law is unconstitutional, to their decisions on the marriage bans. Such a determination would designate gay people with a "quasi-suspect classification" and establish precedent making other laws related to sexual orientation less likely to stand up in court.
When it ruled on the DOMA case last year, the U.S. Second Circuit Court of Appeals already set a precedent for heightened scrutiny for laws related to sexual orientation, but every state in that jurisdiction — New York, Vermont and Connecticut — already has marriage equality.
More recently, the U.S. Ninth Circuit Court of Appeals applied heightened scrutiny in its decision for Smith Kline v. Abbott Laboratories, which determined that jurors cannot be excluded from a trial because of sexual orientation.
Because of the application of heightened scrutiny in that case, the Nevada attorney general stopped defending her state's marriage ban. Further, expectations are high that courts in Oregon and Arizona, which lie within that jurisdiction, will strike down bans in those states.
It was speculated the Supreme Court took up the Edith Windsor's challenge to DOMA as opposed to others because the Second Circuit applied heightened scrutiny on that decision, although the high court never explicitly addressed the issue of heightened scrutiny in its ultimate decision. Eyes will be on the Supreme Court to see if it will take up the Ninth Circuit marriage case among others to resolve the issue of heightened scrutiny in the next go-around with marriage equality.
Doug NeJaime, who's gay and a law professor at University of California, Irvine, nonetheless said he doesn't think the Supreme Court has interest in resolving this issue for laws related to sexual orientation.
"The Supreme Court in Windsor didn't explicitly reach this question, even though the lower court had based its decision on heightened scrutiny," NeJaime said. "Given that, it doesn't seem the Court is particularly interested in resolving that question, and I don't think it will do much to persuade the court to take or not take a case."
Another question is the extent to which the Obama administration will participate in the pending lawsuits. The Justice Department helped litigate against DOMA as party in the lawsuit and assisted in the lawsuit against Prop 8 as a friend of the court, although in the latter case the administration filed a brief and took part in oral arguments only when the litigation reached the Supreme Court.
A number of LGBT advocates have said they'd welcome participation from the Obama administration in the marriage equality cases without making a full-throated call for assistance. On Friday, White House Press Secretary Jay Carney wouldn't make a prediction on whether the administration will take part and deferred comment to the Justice Department, which hasn't responded to the Blade's request to comment.
The opportunity for the Justice Department to file a brief in the Nevada case before the Ninth Circuit has already passed, but another opportunity will come soon. The deadline for filing a friend-of-the-court brief before the Tenth Circuit in the Utah case is March 4.
Erik Olvera, spokesperson for the National Center for Lesbian Rights, echoed the sense of other advocates on the issue, saying a friend-of-the-court brief from the Obama administration would be "welcome" in the Utah case.
"We always welcome the Obama administration to express its views in cases concerning civil rights protected by the U.S. Constitution," Olvera said.
Va. Senate subcommittee tables anti-transgender student athlete bill
Virginia Beach Republican introduced SB 766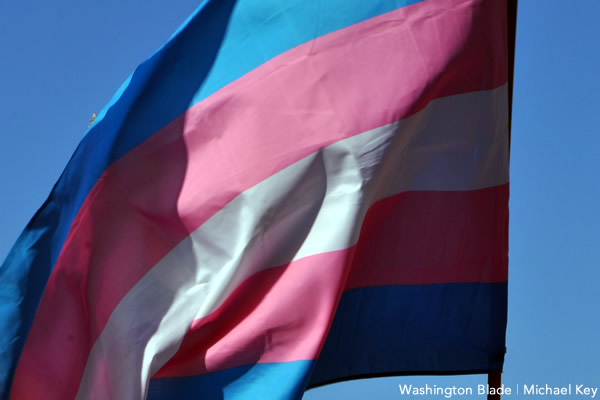 A Virginia Senate subcommittee on Thursday tabled a bill that would have banned transgender students from joining school sports teams that are consistent with their gender identity.
Senate Bill 766, which state Sen. Jennifer Kiggans (R-Virginia Beach) introduced on earlier this month, would have required "each elementary or secondary school or a private school that competes in sponsored athletic events against such public schools to designate athletic teams, whether a school athletic team or an intramural team sponsored by such school, based on biological sex as follows: (i) 'males,' 'men,' or 'boys'; (ii) 'females,' 'women,' or 'girls'; or (iii) 'coed' or 'mixed.'"
"SB 766 (trans sports ban) was passed by indefinitely (it died!) after a long line of speakers testified against it, affirming trans students' rights to participate in sports just like their cisgender peers," tweeted the American Civil Liberties Union of Virginia after the vote. "Trans students belong in sports. Period."
Republican Gov. Glenn Youngkin during his campaign said he does not support allowing trans children to play on sports teams that are consistent with their gender identity.
The General Assembly's 2022 legislative session began on Jan. 12 with Republicans in control of the House of Delegates. Democrats still control the Senate by a 21-19 margin.
A bill that would have eliminated the requirement that school districts implement the Virginia Department of Education's trans and non-binary student guidelines died in a Senate subcommittee on Thursday. The Senate General Laws and Technology on Thursday also tabled a religious freedom measure that would have undermined Virginia's LGBTQ-inclusive nondiscrimination law.
Two anti-LGBTQ bills die in Va. Senate
Democrats maintain 21-19 majority in chamber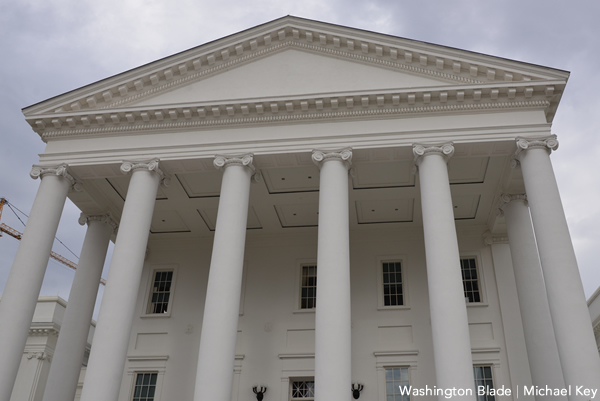 Two anti-LGBTQ bills died in the Virginia Senate on Thursday.
A Senate Education subcommittee voted against state Sen. Travis Hackworth (R-Tazewell County)'s Senate Bill 20, which would have eliminated the requirement that school districts must implement the Virginia Department of Education's transgender and non-binary student guidelines.
The Senate General Laws and Technology Committee in an 8-7 vote tabled state Sen. Mark Peake (R-Lynchburg)'s Senate Bill 177, a religious freedom measure that critics contend would have allowed anti-LGBTQ discrimination in housing.
Virginia's statewide nondiscrimination law includes sexual orientation and gender identity. Peake's bill would have removed "the provision of the exemption for religious organizations under the Virginia Fair Housing Law that denies such exemption where the membership in such religion is restricted on account of race, color, national origin, sex, elderliness, familial status, sexual orientation, gender identity, military status, or disability."
The General Assembly's 2022 legislative session began on Jan. 12 with Republicans in control of the House of Delegates. Republican Gov. Glenn Youngkin took office three days later.
Democrats, who maintain a 21-19 majority in the state Senate, have vowed to block any anti-LGBTQ bill.
State Department reiterates concerns over Chechnya human rights record
Anti-LGBTQ crackdown continues to spark outrage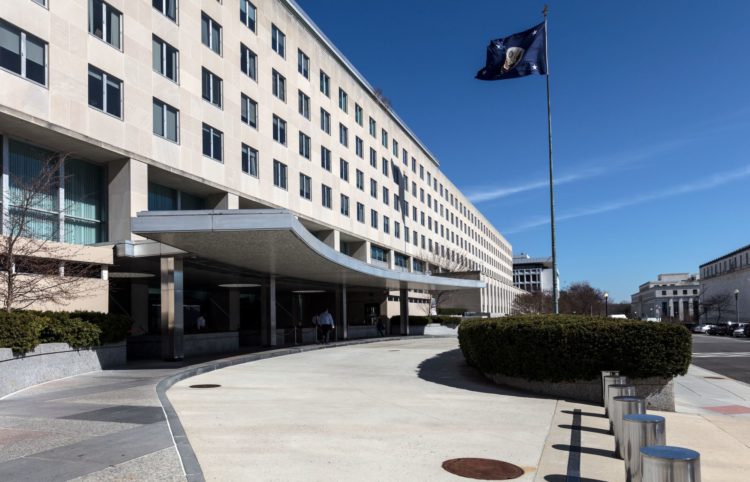 The State Department on Thursday reiterated its concerns over Chechnya's human rights record that includes an ongoing anti-LGBTQ crackdown.
"We reject Chechnya Head Ramzan Kadyrov's baseless attempts to malign human rights defenders and independent journalists and we urge him to end authorities' targeting of those who dissent, LGBTQI+ persons, members of religious and ethnic minority groups, and others, including through reprisals against their family members," said spokesperson Ned Price in a statement. "We call on Russian federal authorities to refrain from enabling repressive acts, including acts of transnational repression, originating in Chechnya and to bring those responsible for continuing egregious human rights violations in Chechnya to justice consistent with the law of the Russian Federation and Russia's international human rights obligations."
Price in his statement also said the U.S. "is troubled by continuing reports of abductions and arbitrary detentions carried out by authorities in Russia's Republic of Chechnya, including dozens of reported abductions and arbitrary detentions in recent weeks targeting the relatives of Chechen human rights defenders and dissidents."
"In addition to cases within Chechnya, there have been numerous instances of individuals being detained in other parts of the Russian Federation and forcibly transferred to Chechnya, such as Zarema Musayeva, the mother of human rights lawyer Abubakar Yangulbayev. Musayeva was taken from Nizhny Novgorod last week," said Price. "We call for the immediate release of all who have been unjustly detained. We are also concerned by reports that Chechen authorities are using such pressure tactics against the relatives in Chechnya of dissidents living outside the Russian Federation. Such acts, which harm entire families, is an especially pernicious form of repression."
The anti-LGBTQ crackdown in Chechnya continues to spark worldwide outrage.
Chechen authorities in April 2020 arrested two brothers, Salekh Magamadov and Ismail Isaev, after they made a series of posts on Osal Nakh 95, a Telegram channel that Kadyrov's opponents use. Magamadov and Isaev were reportedly forced to make "apology videos" after they were tortured.
The Russian LGBT Network helped the brothers flee Chechnya, but Russian police last February arrested them in Nizhny Novgorod. Chechen authorities brought them back to Chechnya.
Magamadov and Isaev last month reportedly began a hunger strike after a judge denied their request to have another court hear their case. The Crisis Group "North Caucasus SOS" that represents the brothers said the Supreme Court of Chechnya on Wednesday denied their request for a different venue.