CPAC lifts ban on gay conservative group
No booth allocated, but GOProud will be allowed as a 'guest'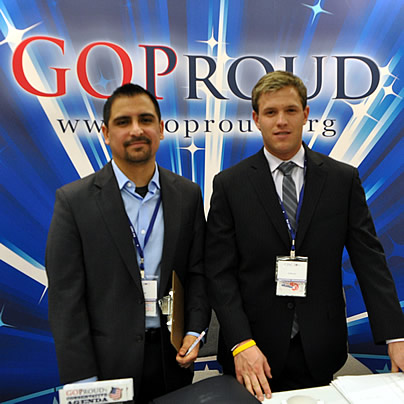 After years of being banned, a group for gay conservatives will once again participate this year in the annual Conservative Political Action Conference — although its involvement will be limited compared to previous years.
As first reported by the National Journal, the American Conservative Union announced on Wednesday that it would allow GOProud to participate in CPAC, which will take place March 6-8 at the Gaylord National Resort & Convention Center in National Harbor, Md.
Dan Schneider, the ACU's executive director, said his organization decided to allow GOProud to return to CPAC following a meeting between the groups last week.
"The directors have a new vision for promoting a broad array of conservative priorities; from sound fiscal policies to strong Second Amendment rights to pro-life policies," Schneider said. "We welcome GOProud's attendance at this year's CPAC conference. I believe their presence could help establish a productive relationship in the future."
However, GOProud is only set to participate at CPAC as a guest at the event. No booth was allocated to the gay conservative group at the conference.
Ross Hemminger, co-director of GOProud, said his organization didn't seek a booth at the event and wanted to participate as a guest to rebuild the relationship with the ACU.
"We will have the presence that we wanted there," Hemminger said. "I've been making clear to people, we didn't ask for a booth, we didn't ask to co-sponsor, we asked to attend as guests, and the ACU and CPAC have been very willing to work with us to that, and they've been wonderful to work with."
Although GOProud had a booth at CPAC in 2010 and 2011, the organization was barred from participating in 2012 along with the John Birch Society. Although the ACU would later say GOProud was barred for "disrespectful behavior," GOProud always asserted it was barred from attendance because it identified as a gay group.
It should be noted that GOProud was invited back to CPAC in the first year that the former leaders of the group, Jimmy LaSalvia and Chris Barron, are no longer affiliated with the organization.
But the lifting of the ban on GOProud wasn't the only news on Wednesday regarding CPAC. New Jersey Governor and possible 2016 Republican presidential contender Chris Christie, who was snubbed at last year's event, was allowed to have a speaking slot at the event.
One remaining question is whether the Log Cabin Republicans will attend CPAC. Gregory Angelo, Log Cabin's executive director, said the decision is still up in the air.
"We're still working out what LCR participation might look like at CPAC," Angelo said. "Any Log Cabin Republicans presence would need to be meaningful."
Asked what a meaningful presence would look like, Angelo said, "We're still ironing that out."
Biden calls Club Q owners as community grapples with aftermath
Fallout over the shooting continues as anger mounts at what many in the LGBTQ+ community see as a resurgence of anti-LGBTQ+ hate speech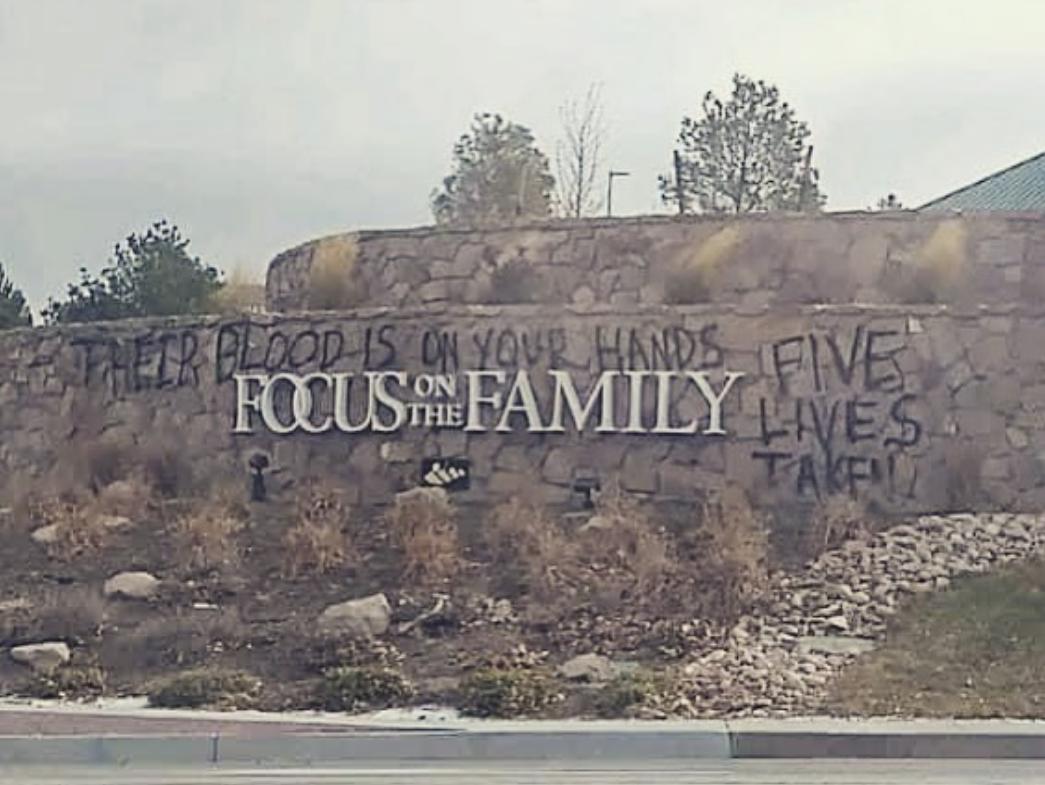 As the LGBTQ+ community continues to mourn the loss of the five people killed in last weekend's mass shooting, focus is now shifting to a reflection of anti-LGBTQ sentiment that has evolved from prejudice to incitement according to Nic Grzecka, a co-owner of Club Q.
In an interview with the Associated Press, one of his first since the chaos of the aftermath created by the mass-shooting, Grzecka said he believes the targeting of a drag queen event is connected to the art form being cast in a false light in recent months by right-wing activists and politicians who complain about the "sexualization" or "grooming" of children.
Even though general acceptance of the LGBTQ community has grown, this new dynamic has fostered a dangerous climate, he said.
"It's different to walk down the street holding my boyfriend's hand and getting spit at (as opposed to) a politician relating a drag queen to a groomer of their children," Grzecka said. "I would rather be spit on in the street than the hate get as bad as where we are today."
On Thursday, President Joe Biden spending the Thanksgiving holiday with the First Lady and family members in Nantucket, Massachusetts, called Grzecka and Club Q co-owner Matthew Haynes.
The President and the First Lady offered condolences and reiterated their support for the community as well as their commitment to fighting back against hate and gun violence. They also thanked the two men for the 'incredible contributions they have made and will continue to make to Colorado Springs.'
The president told reporters enroute to Nantucket, reflecting on the mass-shooting at the LGBTQ+ club and then another mass-shooting Tuesday, at a Wal-Mart store when a night manager opened fire in a breakroom in Chesapeake, Va., killing six, and wounding at least half a dozen more, said he has plans to support a bill banning assault rifles during the lame-duck session before the next Congress is seated in January.
"I'm going to do it whenever — I got to make that assessment as I get in and start counting the votes," Biden said
As the memorial outside Club Q grows, more attention is now being focused on the needs of the survivors and others in the LGBTQ + community in Colorado Springs affected by the mass-shooting.
An annual 'Friendsgiving' feast for the members of the LGBTQ+ community unable to spend time with relatives because of their being LGBTQ+ and which was normally held by the owners and staff of Club Q was shifted to a community dinner at the Colorado Springs MCC Church.
In an Instagram post, earlier in the week, Grzecka thanked Colorado Governor Jared Polis, state Attorney General Phil Weiser, Colorado Springs Police Chief Adrian Vasquez and city councilmember Nancy Henjum whose district the LGBTQ+ club is located, "for your hard work to ensure there was a Crisis Center to service the Club Q and Colorado Springs community during the holiday."
Fallout over the shooting continues as anger mounts at what many in the LGBTQ+ community see as targeted hate amplified by a resurgence of anti-LGBTQ+ hate speech online and by right-wing media outlets and far-right figures such as Fox host Tucker Carlson.
Colorado Springs is also home to Focus on the Family, one of the largest anti-LGBTQ+ groups in the United States. The Christian ministry group has opposed same-sex marriage, LGBTQ+ service in any branch of the U.S. armed forces and continues to advocate for the discredited practise of conversion therapy.
Late Thursday person or persons unknown vandalized the sign at the main entrance to the group's headquarters complex. "We went out there to investigate if there was a crime that took place," Colorado Springs Police Department spokesperson Sgt. Jason Ledbetter told the Gazette regarding the overnight incident. "There is no suspect information at this time."
In a Instagram post, Club Q owner Grzecka displayed a picture of the vandalized sign with graffiti spray painted in black reading; "Their blood is on your hands five lives taken."
In his message accompanying the picture, Grzecka noted:
Focus on the Family moved to our city in the 90's, was a large group behind pushing through amendment 2 along with Colorado for family matters. People such as Dr. James Dobson and Will Perkins have spread a nasty, false and hurtful narrative about our LGBT community.
Amendment 2 was passed in 1992, and Colorado Springs ( El Paso county) were the votes to pass the amendment, the same amendment that gave our city the nickname "hate city USA"
Words have consequences and your continuous false narrative about the lgbt community has consequences,
@focusonthefamily this message added to your sign has more truth to it than you may actually be able to understand.
This is not vandalism this is not an attack on Christian's. This message is just that a message that was delivered in a way to ensure you receive it.
@cityofcos, Mayor Suthers when can we meet to discuss how this type of Anti Gay speech, is coming from our own backyard.
The Gazette also reported that people from around the nation are holding in-person and online fundraisers for victims and families of the Club Q mass shooting.
While the state has an official online donation site, the Colorado Healing Fund, a private online drive, also has become one of the largest appeals.
Good Judy Garage in Denver, an LGBTQ business, raised $25,000 in two hours after starting a GoFundMe drive on Sunday. The initial goal was upped to $50,000 and now is at $750,000, as donations continue to pour in. As of Friday, the amount collected was $761,707 raised.
Link to the GoFundMe: https://www.gofundme.com/f/support-for-the-club-q-families-and-survivors.
Tucker Carlson repeats anti-LGBTQ lies, denying link between Club Q shooting and hateful rhetoric
Fox host again links queer people to child sexual exploitation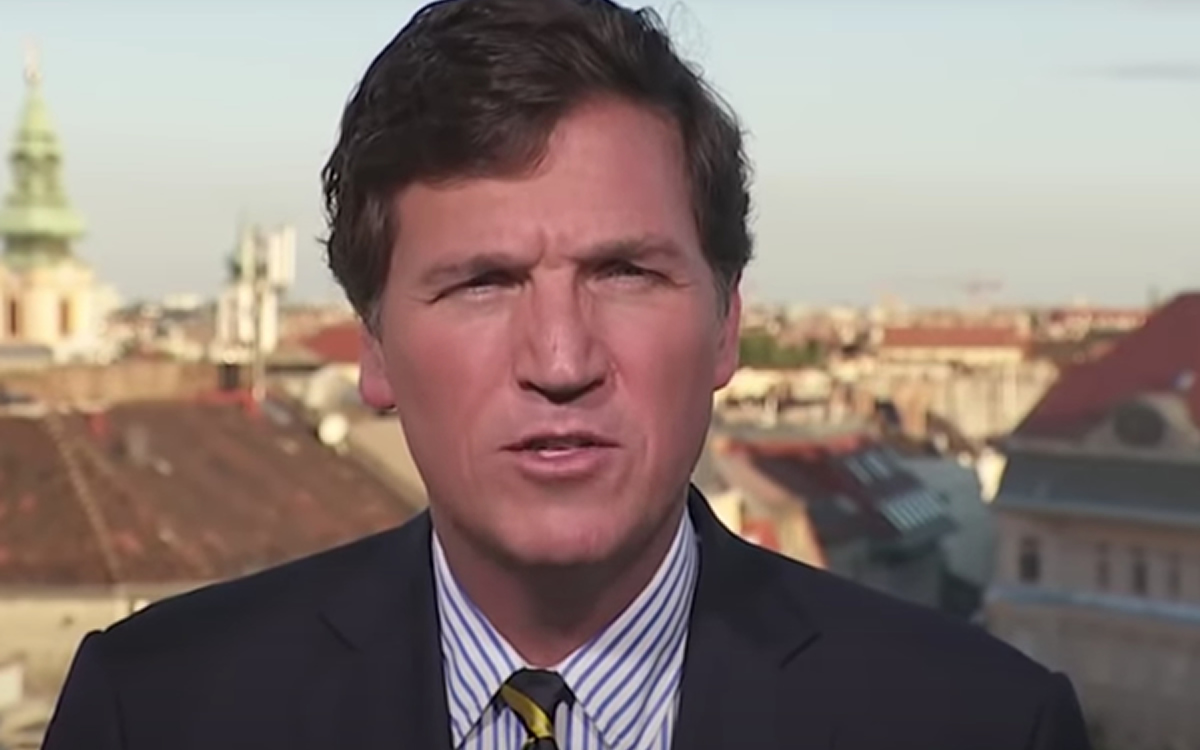 Shortly after five people were murdered and dozens injured over the weekend when a gunman opened fire in a Colorado Springs LGBTQ nightclub, Fox News host Tucker Carlson defended his and his allies' escalating use of incendiary anti-LGBTQ rhetoric.
During his show on Monday night, Carlson inveighed against individuals and groups that responded to the tragedy by pointing out the link between acts of violence motivated by hate and the spread of inflammatory lies about LGBTQ people, often by public figures on the right.
"These horrifying murders in Colorado over the weekend quickly became a pretext for yet more censorship of your speech," Carlson said. "You are responsible for this, they told you, because you said the wrong thing."
Carlson then accused the groups and individuals that he said were calling for "censorship" — in this case, the LGBTQ community and its allies — of engaging in, perpetuating, or suborning the "genital mutilation" and sexual abuse and exploitation of children.
"This is exactly the kind of false and inflammatory rhetoric that willfully misinforms the public and encourages violence," responded GLAAD, a nonprofit that fights the spread of defamatory anti-LGBTQ rhetoric in media and entertainment.
Carlson's statements during the segment were irresponsible, absurd, and cruel, containing lies that are pathetic, dangerous, and a threat to public safety, GLAAD said, in a statement shared with the Washington Blade. "This program, hosts and pandering guests are part of the problem and they just don't care," the group added. "Viewers and Fox News should."
The expectation should be that in the aftermath of a tragedy like the shooting at Colorado Springs' Club Q, media figures would focus on the actual victims and the local communities that were impacted rather than doubling down on dangerous misinformation and hate as Carlson did, Media Matters LGBTQ Program Director Ari Drennen told the Blade by phone on Tuesday.
Media Matters, which tracks and monitors extremism and hate spread by right-wing news outlets and on social media, has documented Carlson's extensive history of propagating malicious lies about LGBTQ people while simultaneously casting himself, his viewers, and his supporters as the truly aggrieved or the "real" victims.
After his show aired on Monday night, other critics were quick to point out Carlson's history of attacking the LGBTQ community and its allies on his program, which is also chronicled in GLAAD's Accountability Project.
Just stop it, @TuckerCarlson. You know exactly why, and you've more than contributed to the problem. Stop spewing the nightly hateful and dishonest rhetoric (that you yourself argued legally can't be taken as truth), and then pretending you have no idea why these things happen. https://t.co/0MFeZqEzNr

— Spencer Davidson (@SDavidsonWKTV) November 22, 2022
Drennen said another manipulative tactic on display during Monday's segment was Carlson's seamless transitioning between and among different unrelated topics. The host began by denouncing the violence encountered by patrons on Saturday at the LGBTQ nightclub before switching to the medical interventions administered to trans youth and then addressing matters concerning child sexual exploitation and abuse.
The intended effect of this sleight of hand was to make these topics seem related, when of course they are not, Drennen said. Thus, Carlson has laid the groundwork to defend his and his ideological allies' attacks on LGBTQ people, having framed them as active participants in or complicit observers of crimes against children.
While Carlson did take the opportunity to go after President Joe Biden during the 15-minute segment about Saturday's shooting, he spent significantly less time on his argument that the president had opportunistically exploited the tragedy to call for a renewal of the federal assault weapons ban.
Instead, Carlson sought to deny the link between anti-LGBTQ language and anti-LGBTQ violence before doubling down on some of his most virulent attacks against the community.
On Sunday, GLAAD President Sarah Kate Ellis responded to the Colorado Springs shooting with a statement on the well established relationship between acts of violence and inflammatory rhetoric. On his program the following day, Carlson said that Ellis had "declared that because of Saturday's shooting, you need to shut up while activist doctors mutilate children."
Also in Carlson's crosshairs was Boston Children's Hospital, which the host accused of "performing double mastectomies on children for no medical reason at all," adding, "There is no scientific justification for sexually mutilating kids. They are not doing it for a scientifically defensible reason."
As GLAAD noted in its statement Tuesday to the Blade, in reality, health interventions for trans minors as performed in U.S. hospitals follow the guidance of every mainstream American and overseas biomedical organization with relevant clinical knowledge and experience, including the Endocrine Society, the American Medical Association, the American Psychological Association, and the American Academy of Pediatrics.
Recommendations governing care for trans youth that are provided by these groups are backed by rigorous research. For example, the Endocrine Society's Clinical Practice Guidelines for Gender Dysphoria/Gender Incongruence contain more than 260 scientific studies.
None of the healthcare practitioners engaged in this evidence based care share "the grotesque fixation on children's body parts this [Carlson's] program continues to obsess over," GLAAD told the Blade.
"But it's not just the sexual mutilation of children in hospitals," Carlson said during the segment. "This is part of a larger trend and the trend is this: adults crossing the line, and it has always been a bright line into deep involvement with the sexuality of children."
The lone example Carlson cited as evidence was a controversial ad from Balenciaga that ran on Instagram and was subsequently removed. Drennen told the Blade that the media personality's aim was to perpetuate the idea that "the sexualization of children" is "part of a broader cultural force" despite the absence of any connection between LGBTQ people and the sexual abuse and exploitation of children.
"It can be true that the ad is in poor taste," Drennen said, but the onus isn't on queer people to police the luxury French fashion house's "weird ad buy." Nevertheless, she added, Carlson "wanted the take-away from viewers to be that something sinister is going on," ergo his inclusion of the topic in a segment about a facially unrelated matter: the massacre of LGBTQ people in a nightclub.
GLAAD's email to the Blade also noted that "experts in child abuse say smearing people with 'groomer' rhetoric undermines the understanding of how predators abuse children." When the lie that LGBTQ people are likelier to abuse minors is circulated online, apart from the impact of that rhetoric on the LGBTQ community, it makes helping survivors more difficult, advocates say.
"It feels like child sex abuse prevention is being hijacked by people to fit an agenda that has absolutely nothing to do with preventing child sexual abuse," Jenny Coleman, director of Stop It Now!, a nonprofit working to stop the sexual abuse of children, told USA Today.
Evidence of link between hateful rhetoric and acts of violence
Following the tragedy over the weekend, the Human Rights Campaign pointed out that "Nearly 1 in 5 of any type of hate crime is now motivated by anti-LGBTQ+ bias and reports of violence and intimidation against LGBTQ+ people have been making news across the country."
HRC cited, as examples, incidents in which, "White nationalists targeted a Pride event in Idaho; Proud Boys crashed Drag Queen story hour at a local library in California to shout homophobic and transphobic slurs; and Boston Children's Hospital's patients and providers have found themselves the targets of multiple violent threats following a campaign of disinformation on Twitter."
According to the FBI, there have been dozens of bomb threats against Boston Children's, which has been targeted with "a sustained harassment campaign based on dissemination of information online" about health treatments for trans minors, Rachael Rollins, the U.S. attorney for Massachusetts, said.
All-ages LGBTQ events like family-friendly drag shows and drag queen story hours have also increasingly suffered campaigns of violent intimidation and harassment by far-right extremists, who are driven by online misinformation and disinformation accusing those involved in such events of sexualizing and "grooming" children.
Far-right YouTuber and former video journalist for Vice and Fusion TV, Tim Pool, implied the massacre at Club Q was justified or at least that it can be explained because the nightclub had an all-ages drag show planned for the following day.
"We shouldn't tolerate pedophiles grooming kids," he wrote on Twitter, where he is followed by more than a million users. "Club Q had a grooming event. How do [sic] prevent the violence and stop the grooming?"
The evidence is not just anecdotal. According to the Brookings Institution, a social science research think tank, "A range of research suggests the incendiary rhetoric of political leaders can make political violence more likely, gives violence direction, complicates the law enforcement response, and increases fear in vulnerable communities."
In the same statement addressing the Club Q attack, HRC explained the rise of hate and hate-motivated violence against LGBTQ people. "The highest known single-year total of fatal deaths of transgender and gender non-conforming people was in 2021, when at least 57 trans & gender non-conforming people were violently killed," the group wrote.
Clip from Nov. 21 episode of Tucker Carlson Tonight
Defense attorneys say Club Q suspect is nonbinary
Alleged shooter to make virtual court appearance Wednesday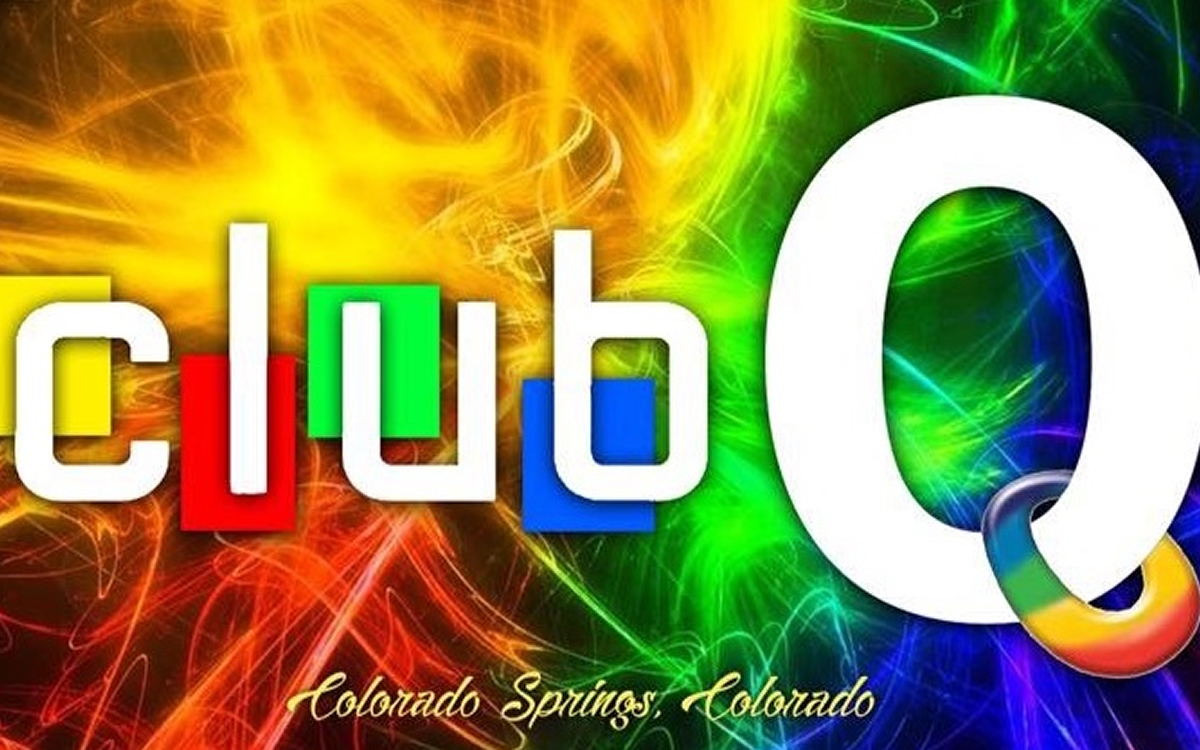 The suspect in the killing of five people and the wounding of over a dozen others in the Saturday night mass shooting at Club Q is nonbinary say attorneys in documents filed Tuesday in the 4th Judicial District and El Paso County, Colorado Combined Courts.
The Colorado Springs Gazette reported that lawyers for suspect Anderson Lee Aldrich filed a series of motions after they were released from the hospital and transferred to the El Paso County jail in downtown Colorado Springs.
Joseph Archambault, who is the chief trial deputy for the Office of the Colorado State Public Defender, and Michael Bowman, another state public defender, included a footnote in the documents which read: "Anderson Aldrich is nonbinary. They use they/them pronouns, and for the purposes of all formal [court] filings, will be addressed as Mx. Aldrich."
The suspect has 10 charges stemming from the shooting. Five felony counts of first degree murder and five felony counts of bias-motivated crimes causing bodily injury.
In a press briefing earlier, Colorado Springs Police Chief Adrian Vasquez said the suspect had not made any statements to investigators, despite attempts to interview Aldrich.
The Gazette reported that Aldrich is scheduled to make a virtual appearance for an advisement hearing at 11:30 a.m. Wednesday in 4th Judicial District Court. There is no date set for the suspect's first in-person court appearance.
According to the Gazette the six motions filed by the defense include a motion to unseal the arrest affidavit for the defense, a motion to limit pretrial public comment, a motion to provide ongoing disclosures to the defense, a motion for the court to prohibit ex parte search warrants by law enforcement, a motion for preservation of discoverable materials, and a motion demanding a preliminary hearing.