Ugandan president signs anti-gay bill into law
Yoweri Museveni was in an 'upbeat mood'
Ugandan President Yoweri Museveni on Monday signed a bill into law that imposes a life sentence upon anyone found guilty of repeated same-sex sexual acts.
"I have failed to understand that you can fail to be attracted to all these beautiful women and be attracted to a man," Museveni told reporters as he signed the so-called Anti-Homosexuality Bill at his official residence in Entebbe, according to Agence France-Presse. "That is a really serious matter. There is something really wrong with you."
The news agency reported Museveni described gays and lesbians as "mercenaries" who are actually "heterosexual people but because of money they say they are homosexuals."
Museveni also said oral sex can cause worms, Hepatitis B and other sexually transmitted diseases.
"The mouth is for picking food, not for sex," he said, according to Agence France-Presse. "We know the address for sex. That address (the mouth) is not for sex. The mouth is for eating not for sex. The mouth is engineered for kissing."
Museveni signed the controversial measure less than a week after he rebuked President Obama's criticism of him over the issue.
"Africans do not seek to impose their views on anybody," said Museveni in a Feb. 18 statement. "We do not want anybody to impose their views on us. This very debate was provoked by Western groups who come to our schools and try to recruit children into homosexuality. It is better to limit the damage rather than exacerbate it."
Museveni said he sought "scientific opinions" on whether people were "born homosexual."
The Ugandan president in his statement specifically cited Robert F. Kennedy Center for Justice and Human Rights President Kerry Kennedy – with whom he met last month – for sending him information from U.S. scientists who said "there could be some indications that homosexuality could be congenital." Museveni said scientists from the Ugandan Ministry of Health and two other agencies came to a "unanimous conclusion" that "homosexuality, contrary to my earlier thinking, was behavioral and not genetic."
"What I want them to clarify is whether a combination of genes can cause anybody to be homosexual," added the Ugandan president in his Feb. 18 statement. "Then my task will be finished and I will sign the bill."
Ofwondo Opondo, a spokesperson for the Ugandan government, noted on Twitter that Arizona lawmakers last week approved a bill that would allow businesses to deny services to gays and lesbians based on their religious beliefs.
"What is [President] Obama saying to Arizona state law just passed to deny gays services on religious grounds," said Opondo.
Frank Mugisha, executive director of Sexual Minorities Uganda, a Ugandan LGBT advocacy group, blasted Museveni.
"President Museveni's scientific inquiry is a smokescreen for what is truly going on: political homophobia at its worst," Mugisha told the Washington Blade. "Last month the President said he would not sign this fascist bill. But now, it seems he has sold us out for the votes of his party. It is politics – plain and simple – all at the expense of LGBTI Ugandans."
U.N. High Commissioner for Human Rights Navi Pillay is among those who also criticized the Ugandan president for signing the bill.
"This law violates a host of fundamental human rights, including the right to freedom from discrimination, to privacy, freedom of association, peaceful assembly, opinion and expression and equality before the law – all of which are enshrined in Uganda's own constitution and in the international treaties it has ratified," said Pillay.
Uganda is among the 70 countries in which homosexuality remains criminalized.
U.S. Sen. Jim Inhofe (R-Okla.), who met with Museveni last month during a trip to Uganda with four other American lawmakers, is among those who have urged the Ugandan president not to sign the Anti-Homosexuality Bill into law.
"I certainly disagree with the controversial legislation that Uganda may enact in the coming days," the Oklahoma Republican told the Washington Blade last week. "As I've said before, it is my hope that the country will abandon this unjust and harsh legislation."
The Center for Constitutional Rights in March 2012 filed a federal lawsuit against Scott Lively on behalf of Sexual Minorities Uganda, a Ugandan LGBT rights group, that accuses the evangelical Christian of exploiting homophobic attitudes in the East African country and encouraging lawmakers to approve the Anti-Homosexuality Bill. Judge Michael A. Posner of the U.S. District Court for the District of Massachusetts last August ruled the lawsuit can proceed.
Lively described the Center for Constitutional Rights as a "Marxist law firm from New York City" during a Feb. 21 press conference at the National Press Club in downtown Washington where he and other anti-gay advocates announced the creation of a new organization designed to combat the global LGBT rights movement.
"The purpose of the lawsuit is to shut me up because I speak very articulately about the homosexual issue from a pro-family perspective," said Lively in response to the Blade's question about the lawsuit and whether his new group will encourage additional anti-LGBT violence and discrimination in Uganda and other countries.
Lively categorized the Anti-Homosexuality Bill to the Blade as "overly harsh on its face, but this is typical of African criminal law across the continent."
"Poor countries with limited criminal justice systems tend to rely on the harshness of the letter of the law to be a deterrent to criminals," he said on Monday. "In practice, the sentencing is usually pretty lenient. Kenya, for example, has the death penalty for burglary, but burglars are definitely not being executed there."
Lively added he has "explained this phenomenon" to more than two dozen journalists at "top media outlets that have interviewed me over the past couple of years, but none have included this perspective in their stories."
"I guess it would undermine their efforts to bolster the 'gay' cause," he told the Blade.
The Washington Blade will have more information on this story as it becomes available.
Veterans can now identify as transgender, nonbinary on their VA medical records
About 80 percent of trans veterans have encountered a hurtful or rejecting experience in the military because of their gender identity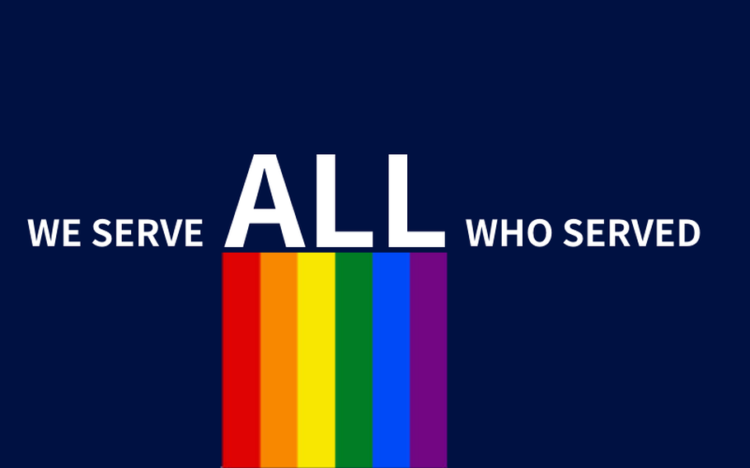 Veterans Affairs Secretary Denis McDonough announced Wednesday that his department added the options of transgender male, transgender female, nonbinary and other, when veterans select their gender, in medical records and healthcare documentation.
"All veterans, all people, have a basic right to be identified as they define themselves," VA Secretary Denis McDonough said in a statement. "This is essential for their general well-being and overall health. Knowing the gender identity of transgender and gender-diverse veterans helps us better serve them."
The statement also noted that the change allows health-care providers to better understand and meet the medical needs of their patients. The information also could help providers identify any stigma or discrimination that a veteran has faced that might be affecting their health.
McDonough speaking at a Pride Month event last June at the Orlando VA Healthcare System, emphasized his support for Trans and LGBQ+ vets.
McDonough said that he pledged to overcome a "dark history" of discrimination and take steps to expand access to care for transgender veterans.
With this commitment McDonough said he seeks to allow "transgender vets to go through the full gender confirmation process with VA by their side," McDonough said. "We're making these changes not only because they are the right thing to do, but because they can save lives," he added.
In a survey of transgender veterans and transgender active-duty service members, transgender veterans reported several mental health diagnoses, including depression (65%), anxiety (41%), PTSD (31%), and substance abuse (16%). In a study examining VHA patient records from 2000 to 2011 (before the 2011 VHA directive), the rate of suicide-related events among veterans with a gender identity disorder (GID) diagnoses was found to be 20 times higher than that of the general VHA patient population.
McDonough acknowledged the VA research pointing out that in addition to psychological distress, trans veterans also may experience prejudice and stigma. About 80 percent of trans veterans have encountered a hurtful or rejecting experience in the military because of their gender identity.
"LGBTQ+ veterans experience mental illness and suicidal thoughts at far higher rates than those outside their community," McDonough said. "But they are significantly less likely to seek routine care, largely because they fear discrimination.
"At VA, we're doing everything in our power to show veterans of all sexual orientations and gender identities that they can talk openly, honestly and comfortably with their health care providers about any issues they may be experiencing," he added.
All VA facilities have had a local LGBTQ Veteran Care Coordinator responsible for helping those veterans connect to available services since 2016.
"We're making these changes not only because they are the right thing to do but because they can save lives," McDonough said. He added that the VA would also change the name of the Veterans Health Administration's LGBT health program to the LGBTQ+ Health Program to reflect greater inclusiveness.
Much of the push for better access to healthcare and for recognition of the trans community is a result of the polices of President Joe Biden, who reversed the ban on Trans military enacted under former President Trump, expanding protections for transgender students and revived anti-bias safeguards in health care for transgender Americans.
Prominent LGBTQ+ activist found dead in Florida landfill
Diaz-Johnston was the brother of former Miami mayor and Florida Democratic Party Chair Manny Diaz & he led the fight for marriage equality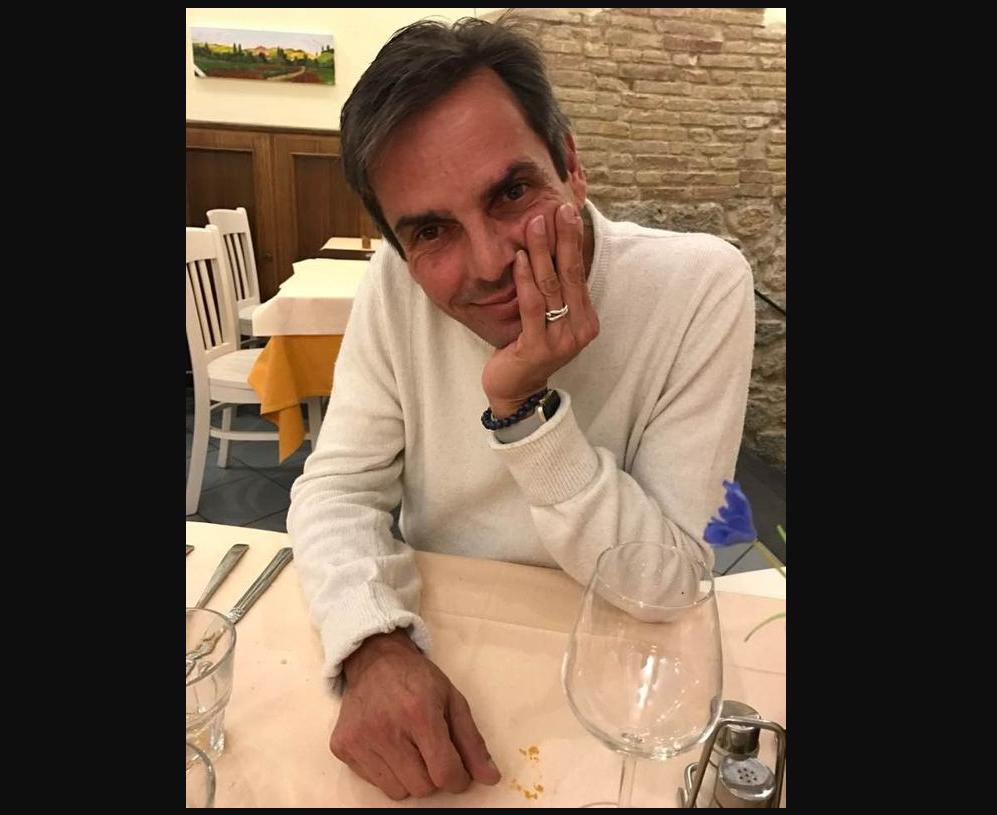 Police in Florida's capital city confirmed that the body of Jorge Diaz-Johnston, 54, who had been reported missing was found in a Jackson County landfill Saturday morning.
Diaz-Johnston was last seen alive Jan. 3 in Tallahassee, more than an hour from where his body was found, according to a missing person notice released by police. Detectives are investigating his death as a homicide, a police spokesperson said.
Diaz-Johnston, was the brother of former Miami mayor and Florida Democratic Party Chair Manny Diaz. As an LGBTQ advocate he led the fight for marriage equality, he and his husband were plaintiffs in an historic 2014 lawsuit that led to the legalization of same-sex marriage in Miami-Dade County.
. I am also so very grateful to the Tallahassee Police Department- with the support of Mayor Daley and City Manager Reed- who have worked tirelessly to locate and investigate the circumstances surrounding my brother's disappearance.

— Manny Diaz (@Manny_A_Diaz) January 13, 2022
ABC News reported at the time that a South Florida circuit court judge sided with Diaz-Johnston and five couples suing the Miami-Dade County Clerk's Office for refusing to issue marriage licenses to same-sex couples. Florida dropped its ban on same-sex marriage in 2015.
His husband wrote in a poignant Facebook post; "There are just no words for the loss of my beloved husband Jorge Isaias Diaz-Johnston. I can't stop crying as I try and write this. But he meant so much to all of you as he did to me. So I am fighting through the tears to share with you our loss of him."
"We are heartbroken to learn of the death of Jorge. He and his husband Don were two of the brave plaintiffs who took on Florida's anti-gay marriage ban and helped win marriage equality for all Floridians," Equality Florida said adding, "Our deepest condolences to Don and Jorge's extended family."
Detectives urge anyone who may have information to call 850-891-4200, or make an anonymous tip to Big Bend Crime Stoppers at 850-574-TIPS.
We are heartbroken to learn of the death of Jorge. He and his husband Don were two of the brave plaintiffs who took on Florida's anti-gay marriage ban and helped win marriage equality for all Floridians. Our deepest condolences to Don and Jorge's extended family. https://t.co/3keH43xpD9

— Equality Florida (@equalityfl) January 13, 2022
Bill prohibiting 'gay panic defense' clears New Hampshire House
New Hampshire could soon join over a dozen other states which ban the use of 'gay panic' as a defense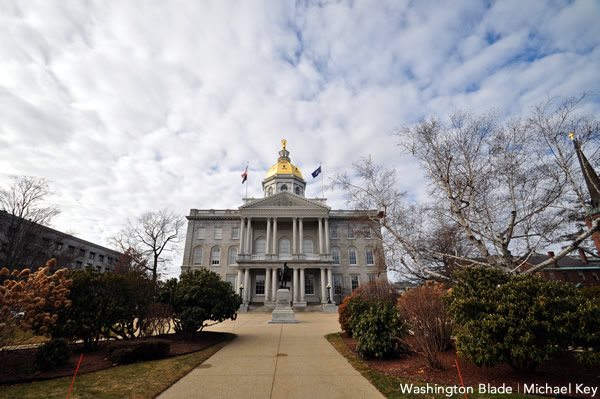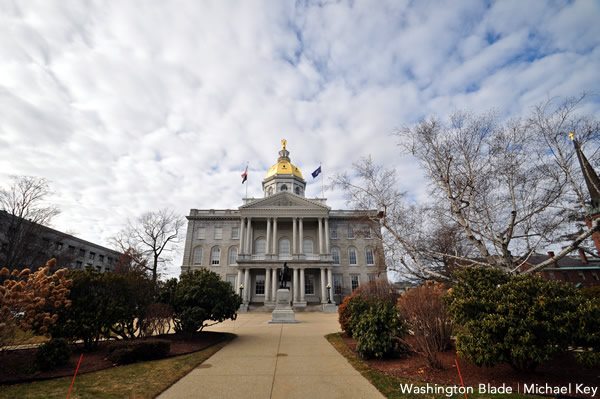 Legislation prohibiting defendants accused of manslaughter from using the victim's gender, gender identity or sexual orientation as a defense, which had died in committee during the 2021 regular session of the New Hampshire House of Representatives, was reintroduced this session and passed with a 223-118 vote last week.
House Bill 238, stirred up controversary from opponents who claimed that state statues already covered murder and manslaughter. During a Criminal Justice committee hearing last Spring, Rep. Dick Marston, a Manchester Republican, voiced opposition, saying that the laws already cover murder and manslaughter and that "there's no way in heck that you're going to be able to say 'Well because he or she was some deviant sexuality that I'm not–'"
Marston was cut off by committee chairman Daryl Abbas, a Salem Republican, who gaveled him down and rebuked him for the derogatory language the Concord-Monitor reported.
Later, the committee Republicans blocked an effort to move the bill out of committee alleging it needed more work and was not necessary because a jury could already strike down a similar attempted defense. The bill was then stalled in the committee, effectively killing it from being pushed further in last year's session.
As the measure now heads to the state Senate, New Hampshire could soon join over a dozen other states which ban the use of the 'gay panic' as a defense.