Panel of journalists, activists tackles outing, Russia, ENDA
'LGBTs In The News' series next heads for NYC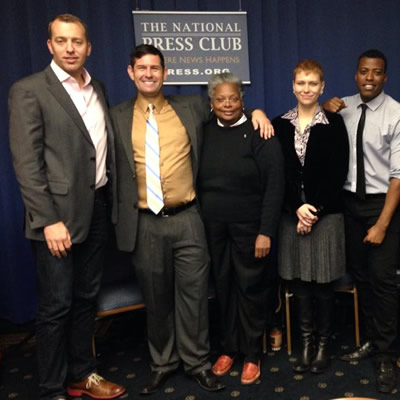 Last week's engagement at the National Press Club of the "LGBTs In The News" panel series, currently on a nationwide tour, revealed differences in opinion about the ethics of outing.
Comprised of leaders from the fields of journalism, entertainment and activism, the panel also shed light on the need for greater opportunities for LGBT actors and broadcast personalities and for better coverage of people of color at the front lines of the LGBT-equality movement.
Citing a landmark report his organization released last year, which was researched and compiled by the Williams Institute at UCLA, SAG-AFTRA's national director of EEO and diversity, Adam Moore noted that the entertainment industry in the U.S. is the "most visible workplace on Earth," and that as LGBT actors and media professionals gain parity in job opportunities, the entertainment industry and news business can lead by example as models of equal opportunity.
"We've already come a long way in our industries," said Moore. "But you might be surprised how far we still have to go. This is an industry that is still run by a lot of very traditional, very conservative and highly risk-averse people at the top."
Perhaps surprisingly, the controversy surrounding the 2014 Winter Olympics at Sochi vis-à-vis Russia's anti-gay-propaganda law was, for all intents and purposes, only modestly grazed as a point of discussion during the panel.
However, passage of the Employment Non-Discrimination Act was a hot topic among the panelists.
"What I believe, and as Arizona Governor Jan Brewer learned recently, corporations that have already instituted non-discrimination policies for LGBT workers are inclined to put pressure on congress to pass ENDA," said panelist Will Walters, whose civil rights education organization, FreeWillUSA is a major sponsor of the panel series. "Ironically, big business may force ENDA to a 'yes' vote in the long run."
The discussion, which was also sponsored by the Washington Blade and SAG-AFTRA (formerly the Screen Actors Guild) and held in the National Press Club's Edward R. Murrow Room, soon turned to the enduring question of whether it is ethical for, or even incumbent upon, reporters to disclose secretly gay public figures' sexual orientation.
"If you're a private citizen with no public persona, that's one thing," Blade editor, Kevin Naff said. "However, there's an entirely different set of rules that are specific to people in the public eye. They've chosen a path in the limelight and they are fair game—especially when they're hurting other gay people and being hypocritical at the same time."
According to Naff, ultimately it matters not whether a closeted public figure is hostile to the cause of LGBT equality.
"If they're a public figure, reporting their sexual orientation is fair game," he said. "If you're in the public eye, this is part of what you signed up for."
But author-activist and Iraq war veteran, Rob Smith disagreed.
"It's not up to me to tell someone, even if they are against us publicly, 'you're going to be outed whether you like it or not,'" he said. "I'm sorry, but that's not right; and it hurts us all in the long run."
At least one other panelist, civil rights leader Mandy Carter, agreed with Smith.
"It can cause all kinds of damage in a person's life to be outed, including loss of career and even suicide," said Carter, who is co-founder of the National Black Justice Coalition. "I'm not going to be the one to decide for you whether or not you should come out of the closet."
Working with other individuals and organizations, not least among them, Walter Naegle, surviving partner of the late Bayard Rustin, Carter has been a key figure in helping increase awareness about Rustin's role alongside civil rights activist, A. Philip Randolph as chief organizer of the 1963 March on Washington for Jobs and Freedom, where Dr. Martin Luther King delivered his famous "I Have a Dream" speech.
There was consensus among all of the panelists about the importance of educating the world about Bayard Rustin, who was openly gay in the 1940s, '50s, '60s and beyond, but who—despite being among Dr. King's closest advisers—was kept out of the public eye as much as possible for fear that the Civil Rights movement might be "tarnished" by Rustin's homosexuality.
All of the panelists agreed that passing ENDA was probably the most important goal the LGBT community has on its plate at the moment. Yet, each agreed that passage of ENDA in 2014 is all but impossible.
"I think 2015 looks a little more plausible," said National Lesbian and Gay Journalists Association vice president of print and online media, Sarah Blazucki.
The next "LGBTs In The News" panel will be in late spring in New York City and will feature the theme: "LGBTs and Our Allies: We couldn't do it without you."
"New York promises to be a decidedly star-studded panel, as we expect to have some of the music industry's most illustrious LGBT allies and community members on the panel," said series founder and panel moderator, Thom Senzee, a freelance journalist.
"Stay tuned for a major announcement about our confirmed panelists for the New York engagement of LGBTs In The News."
Visit lgbtsinthenews.com for more information.
Openly gay man elected to Honduran congress
Víctor Grajeda will serve as Congresswoman-elect Silvia Ayala's substitute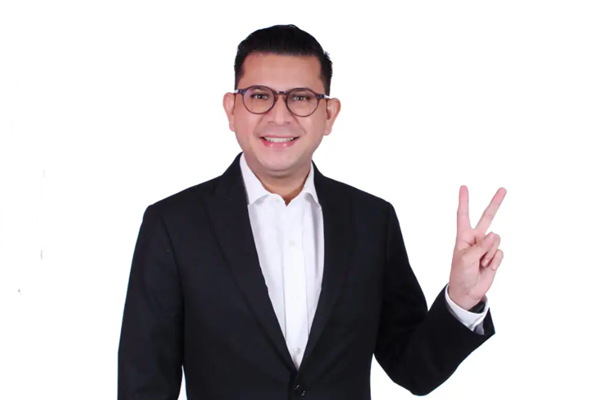 An openly gay man in Honduras made history on Sunday when he won a seat in the country's Congress.
Grajeda will serve alongside Congresswoman-elect Silvia Ayala of the leftist Free Party (Partido Libre), who represents Cortés department in which the city of San Pedro Sula is located, as her substitute.
Reportar sin Miedo, the Washington Blade's media partner in Honduras, and Agencia Presentes, reported Grajeda received more than 100,000 votes. Grajeda is one of five openly LGBTQ candidates who ran for Congress.
"I am looking to open spaces and eliminate discrimination based on sexual orientation or identity," said Grajeda.
Tegucigalpa Mayor Nasry Asfura, a member of outgoing President Juan Orlando Hernández's ruling National Party (Partido Nacional), on Tuesday conceded defeat to President-elect Xiomara Castro of the Free Party.
Castro's husband, former President Manuel Zelaya, was ousted from power in a 2009 coup.
Activists with whom the Blade has spoken say LGBTQ Hondurans continue to flee the country and migrate to the U.S. in order to escape rampant violence and discrimination and a lack of employment and educational opportunities. Castro, among other things, has publicly endorsed marriage rights for same-sex couples in Honduras.
Long-time LGBTQ activist running for Md. House of Delegates
Patrick Paschall is former FreeState Justice executive director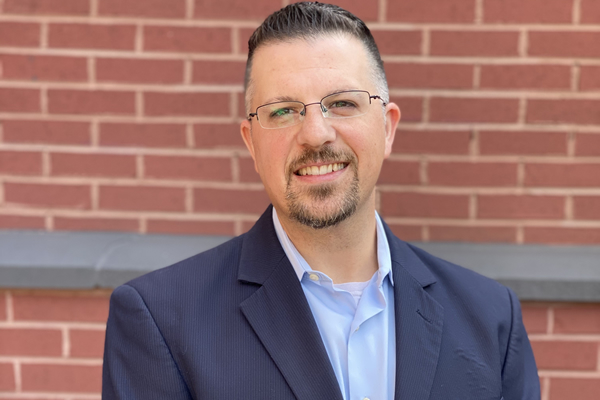 Former FreeState Justice Executive Director Patrick Paschall last week announced via social media that he is running for the Maryland House of Delegates.
"As a proud parent of two kids in Prince George's County public schools, former Hyattsville City Council member, and lifelong civil rights advocate and policy analyst, I've spent my life and career working for equity, community and sustainability for my family," Paschall said in a statement posted to Facebook on Nov. 23.
Paschall, who currently is the American Rescue Plan Program Manager for the city of Hyattsville, previously served as executive director for FreeState Justice from 2015 to 2017.
His LGBTQ advocacy work also includes serving as senior policy counsel for the National LGBTQ Task Force, as an organizer for Pride at Work and as a policy fellow for the National Center for Transgender Equality.
He also worked for Family Equality Council, an organization advocating for the rights of same-sex couples and their children.
"One of the things I'm running on is being a parent," Paschall told the Washington Blade. "We can provide more opportunities for families to succeed in our communities."
Paschall is running to represent District 22, which includes Hyattsville, where he has lived for over 10 years with his two children, who currently attend Hyattsville Elementary School, and his wife, who identifies as pansexual. 
He told the Blade he views his family as a "rainbow family," but pointed out since he and his wife did not have to endure the same difficulties as his friends who are married same-sex couples when they wanted to adopt children.
"When I became a parent, no one stopped by my house to make sure it was an adequate living situation for my child, no one checked to make sure I had a room dedicated to the child and for no other purpose," he said. "But my friends Jamie and Sean went through all of that when they tried to adopt a kid."
Paschall explained that even though he and his wife didn't go through these experiences, there was still room for Maryland to improve in the areas of adoptions and civil rights.
"It strikes me how much privilege I have because the state doesn't design to make it hard for me like it does for so many same-sex couples," he explained.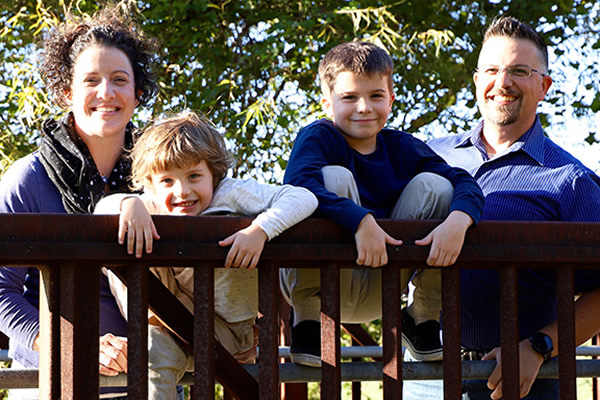 Much like with the recent elections in neighboring Virginia, Paschall said helping parents is an important issue for him — one he wants to carry to Annapolis — if elected "because my district deserves better schools for our kids, more child care options and family support like paid family leave."
"I think that District 22 needs a voice in Annapolis to represent progressive parents and to exercise policy expertise in achieving the values of our community," he added. "And I have the experience to get it done."
Canadian government introduces bill to ban conversion therapy
Prime minister says discredited practice as 'discriminatory and degrading'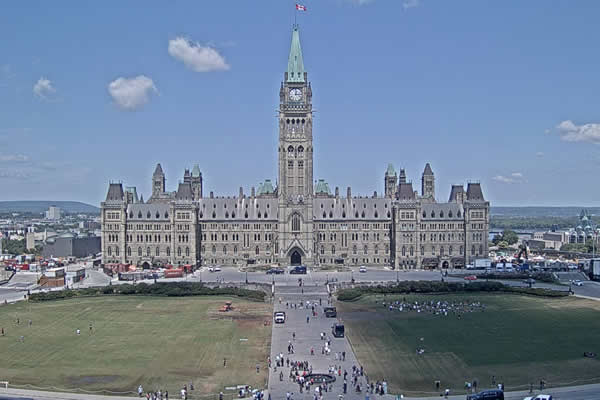 The Canadian government on Monday introduced a bill that would ban so-called conversion therapy in the country.
The bill that Attorney General David Lametti and Women and Gender Equality and Youth Minister Marci Ien introduced would amend Canada's Criminal Code to specifically ban:
Causing another person to undergo conversion therapy
Removing a minor from Canada to subject them to conversion therapy abroad
Profiting from providing conversion therapy
Advertising or promoting conversion therapy
A press release the Canadian government issued said the bill would allow courts "to order the seizure of conversion therapy advertisements or to order their removal from computer systems or the internet."
"The pain and trauma caused by conversion therapy practices continue to have a devastating impact on LGBTQ2 communities across Canada," said Ien. "Our government is focused on promoting equality rights and tackling discrimination against lesbian, gay, bisexual, transgender, queer and two-spirit people. Criminalizing this practice upholds basic human rights, while also ensuring that every Canadian is free to live their authentic lives."
Prime Minister Justin Trudeau in a tweet said conversion therapy "is discriminatory and degrading, and has had devastating impacts on LGBTQ2 Canadians."
"It has no place in our country," he said.
Conversion therapy is discriminatory and degrading, and has had devastating impacts on LGBTQ2 Canadians. It has no place in our country – and that's why, today, @DavidLametti and @MarciIen introduced legislation to ban it once and for all. More details: https://t.co/28jSblDPyR https://t.co/hLhzT1nJbD

— Justin Trudeau (@JustinTrudeau) November 30, 2021
Tourism Minister Randy Boissonnault, who previously advised Trudeau on LGBTQ issues, also applauded the bill's introduction.
"Conversion 'therapy' is akin to torture," said Boissonnault. "I encourage all of my colleagues in the House (of Commons), to support this bill that will move to criminalize conversion therapy in Canada once and for all."
I've said it before, and I will say it again. Conversion "therapy" is akin to torture. I encourage all of my colleagues in the House, to support this bill that will move to criminalize conversion therapy in Canada once and for all. 🏳️🌈 pic.twitter.com/AbCwaMf30w

— Randy Boissonnault 🏳️🌈 (@R_Boissonnault) November 29, 2021
Canada would join Malta and a handful of countries that ban conversion therapy.
Trudeau, who won re-election in September, has previously called for a prohibition of the widely discredited practice. The Canadian Senate earlier this year tabled a separate conversion therapy ban bill.