Panel of journalists, activists tackles outing, Russia, ENDA
'LGBTs In The News' series next heads for NYC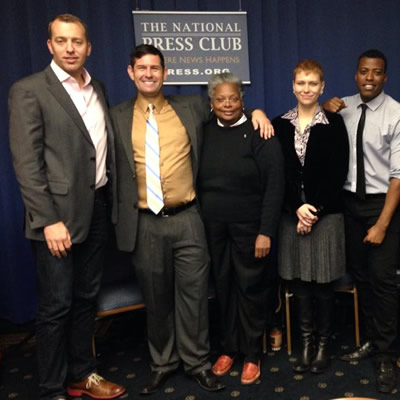 Last week's engagement at the National Press Club of the "LGBTs In The News" panel series, currently on a nationwide tour, revealed differences in opinion about the ethics of outing.
Comprised of leaders from the fields of journalism, entertainment and activism, the panel also shed light on the need for greater opportunities for LGBT actors and broadcast personalities and for better coverage of people of color at the front lines of the LGBT-equality movement.
Citing a landmark report his organization released last year, which was researched and compiled by the Williams Institute at UCLA, SAG-AFTRA's national director of EEO and diversity, Adam Moore noted that the entertainment industry in the U.S. is the "most visible workplace on Earth," and that as LGBT actors and media professionals gain parity in job opportunities, the entertainment industry and news business can lead by example as models of equal opportunity.
"We've already come a long way in our industries," said Moore. "But you might be surprised how far we still have to go. This is an industry that is still run by a lot of very traditional, very conservative and highly risk-averse people at the top."
Perhaps surprisingly, the controversy surrounding the 2014 Winter Olympics at Sochi vis-à-vis Russia's anti-gay-propaganda law was, for all intents and purposes, only modestly grazed as a point of discussion during the panel.
However, passage of the Employment Non-Discrimination Act was a hot topic among the panelists.
"What I believe, and as Arizona Governor Jan Brewer learned recently, corporations that have already instituted non-discrimination policies for LGBT workers are inclined to put pressure on congress to pass ENDA," said panelist Will Walters, whose civil rights education organization, FreeWillUSA is a major sponsor of the panel series. "Ironically, big business may force ENDA to a 'yes' vote in the long run."
The discussion, which was also sponsored by the Washington Blade and SAG-AFTRA (formerly the Screen Actors Guild) and held in the National Press Club's Edward R. Murrow Room, soon turned to the enduring question of whether it is ethical for, or even incumbent upon, reporters to disclose secretly gay public figures' sexual orientation.
"If you're a private citizen with no public persona, that's one thing," Blade editor, Kevin Naff said. "However, there's an entirely different set of rules that are specific to people in the public eye. They've chosen a path in the limelight and they are fair game—especially when they're hurting other gay people and being hypocritical at the same time."
According to Naff, ultimately it matters not whether a closeted public figure is hostile to the cause of LGBT equality.
"If they're a public figure, reporting their sexual orientation is fair game," he said. "If you're in the public eye, this is part of what you signed up for."
But author-activist and Iraq war veteran, Rob Smith disagreed.
"It's not up to me to tell someone, even if they are against us publicly, 'you're going to be outed whether you like it or not,'" he said. "I'm sorry, but that's not right; and it hurts us all in the long run."
At least one other panelist, civil rights leader Mandy Carter, agreed with Smith.
"It can cause all kinds of damage in a person's life to be outed, including loss of career and even suicide," said Carter, who is co-founder of the National Black Justice Coalition. "I'm not going to be the one to decide for you whether or not you should come out of the closet."
Working with other individuals and organizations, not least among them, Walter Naegle, surviving partner of the late Bayard Rustin, Carter has been a key figure in helping increase awareness about Rustin's role alongside civil rights activist, A. Philip Randolph as chief organizer of the 1963 March on Washington for Jobs and Freedom, where Dr. Martin Luther King delivered his famous "I Have a Dream" speech.
There was consensus among all of the panelists about the importance of educating the world about Bayard Rustin, who was openly gay in the 1940s, '50s, '60s and beyond, but who—despite being among Dr. King's closest advisers—was kept out of the public eye as much as possible for fear that the Civil Rights movement might be "tarnished" by Rustin's homosexuality.
All of the panelists agreed that passing ENDA was probably the most important goal the LGBT community has on its plate at the moment. Yet, each agreed that passage of ENDA in 2014 is all but impossible.
"I think 2015 looks a little more plausible," said National Lesbian and Gay Journalists Association vice president of print and online media, Sarah Blazucki.
The next "LGBTs In The News" panel will be in late spring in New York City and will feature the theme: "LGBTs and Our Allies: We couldn't do it without you."
"New York promises to be a decidedly star-studded panel, as we expect to have some of the music industry's most illustrious LGBT allies and community members on the panel," said series founder and panel moderator, Thom Senzee, a freelance journalist.
"Stay tuned for a major announcement about our confirmed panelists for the New York engagement of LGBTs In The News."
Visit lgbtsinthenews.com for more information.
Moore signs executive order to protect gender-affirming health care in Md.
Ceremony took place during Pride month reception at Government House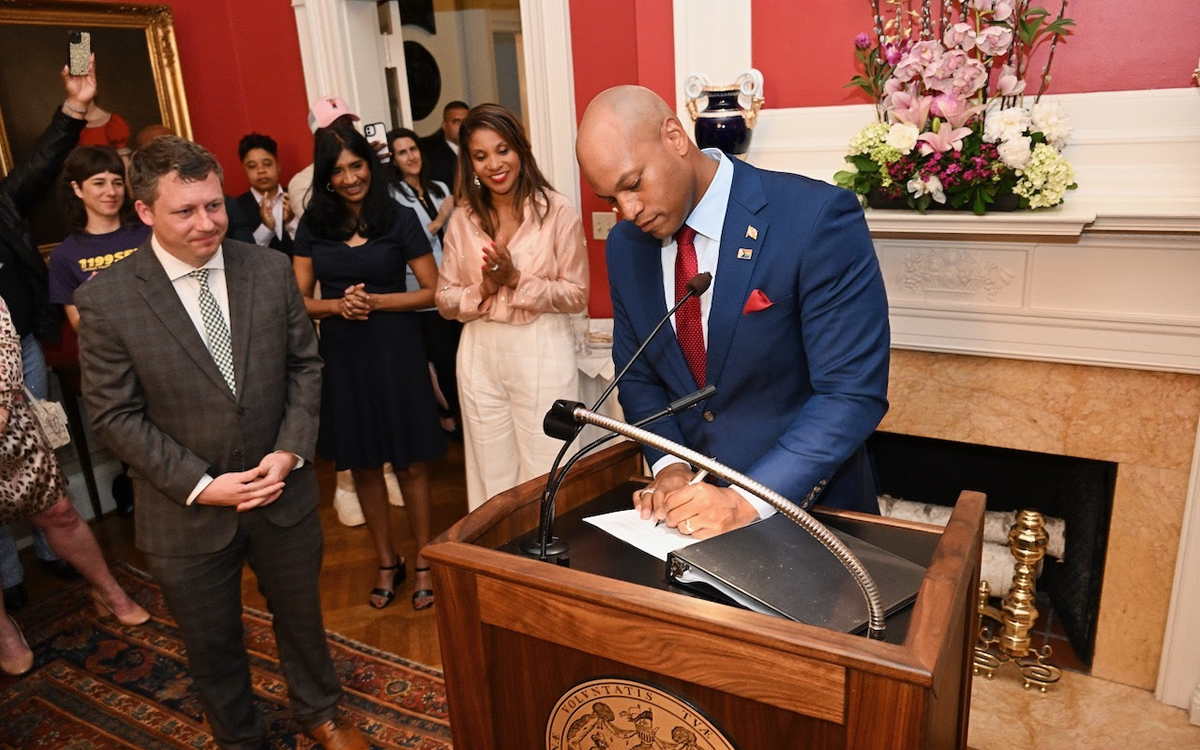 Maryland Gov. Wes Moore on Monday signed an executive order that protects gender-affirming health care in the state.
Moore signed the directive during a Pride month reception at Government House in Annapolis.
"In the state of Maryland, nobody should have to justify their own humanity," said Moore. "This order is focused on ensuring Maryland is a safe place for gender affirming care, especially as other states take misguided and hateful steps to make gender affirming care cause for legal retribution. In Maryland, we are going to lead on this issue."
"In signing this executive order, this administration is saying to all LGBTQIA+ Marylanders: You deserve to be your authentic selves — during Pride month and every month," added Lieutenant Gov. Aruna Miller. "You deserve to live safely, openly and freely; and receive the gender-affirming care you need."
Moore last month signed the Trans Health Equity Act, which requires Maryland's Medicaid program to cover gender-affirming care. Moore on March 31 signed a proclamation that proclaimed the day as the International Transgender Day of Visibility in Maryland.
Ivy Young, D.C. journalist, poet, and activist, dies at 75
A life of service dedicated to community building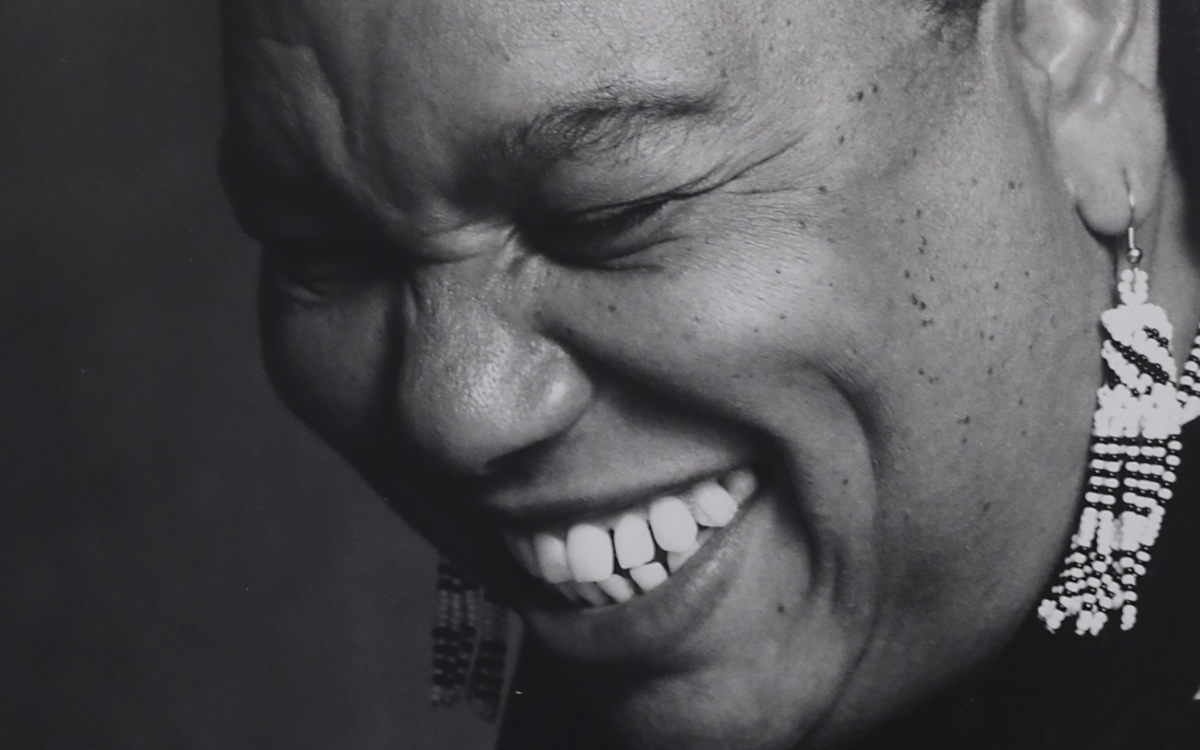 Ivy Joan Young passed away on April 24, 2023, at the age of 75. She was born to Dorothy Elizabeth (Lewis) Young and Joseph Henry Young on Dec. 23, 1947, in Washington, D.C. Both parents and her younger brother Ronald Alexander Young, Esq. preceded her in death.
Resistance framed her political activism and her life in service of justice, fairness, decency, egalitarianism, feminism, honor, principle, authenticity—all of which were among her core values. From the time she graduated Eastern High School in her native D.C. until her health declined, Young stood as a voice and advocate for a better human existence for all.
Young contributed her time and talent to community building for social justice on an international scale. She worked at VISTA in Chicago, the Center for Black Education and Drum and Spear Book Store, in D.C., the Venceremos Brigade in Cuba, Astraea National Lesbian Action Foundation in New York, the 1974 Sixth Pan African Congress hosted in Tanzania East Africa, and the Southern Africa Support Project that stood against the oppressive apartheid system in that region.
Speaking truth to power through word and song were her pathways. Young created poetry and leaves a beautifully rich and extensive body of work. She was part of the Sophie's Parlor women's radio collective on WPFW-FM Pacifica radio, reported news for WHUR-FM Howard University radio, served as general manager at WWOZ-FM jazz radio in New Orleans, Public Affairs Director for WBAI-FM in NYC, and wrote for the Southern Africa News Collective.
The National Gay and Lesbian Task Force launched the first initiative on behalf of lesbian and gay families in 1989 to secure recognition of lesbian and gay rights. It chose Young as its Family Project Director and in that role Young wrote and published the first-ever Domestic Partners Manual. She was an organizer for Lesbians and Gays for Jesse Jackson in 1988 and consulted the People of Color stage at the National March on Washington for Lesbian and Gay Rights in 1987.
Twin loves of music and justice led Young to serve as a U.S. delegate to the 1985 Third International Festival of New Song in Ecuador. She staffed both the Smithsonian Institution's Program in African American Culture, and the Center for Folklife and Cultural Heritage's Folklife Festival. Additionally, she served as staff of the Roadwork women's cultural production company that organized SisterFire concerts 1982-85, the National Conference for Women in Radio, administrator for Sweet Honey in the Rock 2001-2011, editor for the Sweet Honey in the Rock documentary, Gotta Make This Journey, and member of "In Process…", Sweet Honey's song workshop.
Young's surviving family members are her youngest sibling Michelle Marie Young, nieces Jade Michelle Keith and Camille Adrienne Keith, and great-niece Joy Anajli Jade Manning, who are among so many friends and colleagues that love and respect her and who celebrate her life, memory, and unwavering dedication to justice.
A late summer community event to celebrate Young's life and legacy is being planned. Details are forthcoming. For updates send inquiries, visit bit.ly/REMEMBERIVY.
For media inquiries, contact Jade Keith, [email protected].
Federal judge halts enforcement of Fla. trans healthcare ban
Advocacy groups challenged Senate Bill 254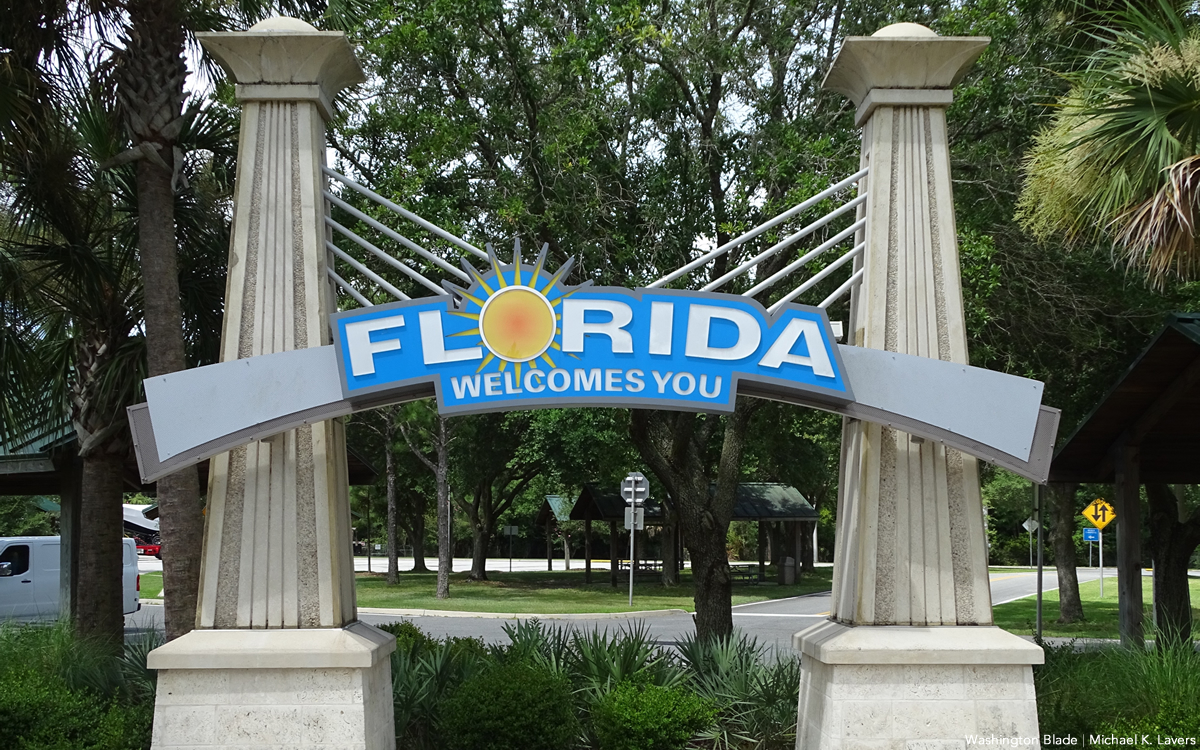 In his 44 page ruling, Judge Robert Hinkle of the U. S. District Court for the Northern District of Florida has barred the state from any further enforcement action against transgender youth or their parents from seeking appropriate gender-affirming care.
Hinkle's ruling allows Florida parents challenging the ban to access necessary medical care for their trans children while the legal challenge to the bans continues. The ruling blocks enforcement of Florida state Boards of Medicine and Osteopathic Medicine rules banning established medical care for trans adolescents as well as provisions in Senate Bill 254 that codify those rules into state law with added criminal and civil penalties.
In his summary Hinkle wrote: "Gender identity is real. Those whose gender identity does not match their natal sex often suffer gender dysphoria. The widely accepted standard of care calls for evaluation and treatment by a multidisciplinary team. Proper treatment begins with mental health therapy and is followed in appropriate cases by GnRH agonists and cross-sex hormones. Florida has adopted a statute and rules that prohibit these treatments even when medically appropriate."
In today's ruling the court indicated that the plaintiff parents are likely to succeed in their claims that SB 254 and the Boards of Medicine rules unconstitutionally strip them of the right to make informed decisions about their children's medical treatment and violate the equal protection rights of trans youth by denying them medically necessary, doctor-recommended healthcare.
The challenge to the Boards of Medicine and SB 254 healthcare bans is likely to proceed quickly to trial.
The families are represented by Southern Legal Counsel, GLBTQ Legal Advocates and Defenders, the National Center for Lesbian Rights and the Human Rights Campaign, which issued the following statement:
"Today's ruling is a powerful affirmation of the humanity of transgender people, the efficacy of well-established, science-based medical care, and of the rights of parents to make informed healthcare decisions for their children. The court recognized the profound harm the state of Florida is causing by forcing parents to watch their kids suffer rather than provide them with safe and effective care that will allow them to thrive. We are incredibly relieved that these Florida parents can continue to get healthcare for their children while we proceed to challenge these bans and eventually see them fully overturned."
Read the ruling: