Conservative struggle over gay rights emerges at CPAC
Santorum says he doesn't 'want to talk about redefining marriage'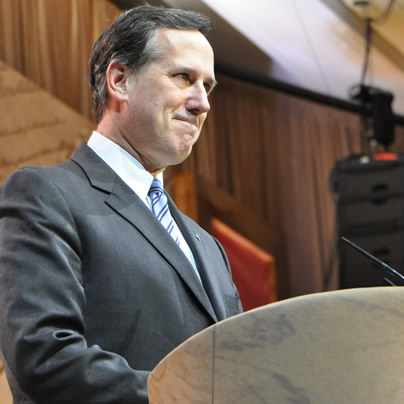 NATIONAL HARBOR, Md. — To witness the conservative movement's struggle with the widely held perception that nationwide marriage equality is imminent, you need not look further than the stage of the 2014 Conservative Political Action Conference.
After remaining silent on the first day of the conference, voices against same-sex marriage emerged on Friday, although they were restricted to certain conservative activists as others expressed conflict over the issue and elected Republican officials ignored LGBT rights altogether in their speeches.
Ralph Reed, founder of the Faith and Freedom Coalition, was among the most vociferous in his opposition to same-sex marriage as he accused U.S. Attorney General Eric Holder of committing a "brazen act of lawlessness" by counseling state attorneys general not to defend marriage laws against litigation.
It should be noted that during his speech to the National Association of Attorneys General, Holder said he believes it's OK for state attorneys general not to defend a ban on same-sex marriage if they believe they're unconstitutional, but he never instructed them to take that course of action.
"From now on, we're going to accept — in 2014, 2016 and beyond — nothing beyond unapologetic, unalloyed 'conservative' that defends the principles upon which this nation was founded, including the biblical principles of freedom of religion, the sanctity of life and the sacred institution of marriage," Reed continued.
Also injecting anti-gay sentiment before the estimated 8,500 attendees at CPAC was Oliver North, a Fox News commentator known for his role in the Iran-Contra scandal during the Reagan administration in the 1980s.
Ending his speech, North equated the conservative struggle to stop the advancement of marriage equality to abolitionists' efforts in 19th century America to end slavery.
"Some say that we must ignore social issues, like the definition of marriage, the sanctity of life, religious freedoms," North said. "I say those are not social issues, they are deeply moral and spiritual issues and should be part of America's elections."
North also made a veiled criticism of "Don't Ask, Don't Tell" repeal, saying the administration is treating U.S. troops like "laboratory rats" as part of a "social experiment."
These conservative activists are pushing back against the advancement of marriage equality as numerous federal courts — most recently in Texas, Virginia, Kentucky, Utah and Oklahoma — have struck down state constitutional bans on same-sex marriage amid expectations the U.S. Supreme Court will deliver a final ruling on the issue in 2015.
The anticipated resolution of the marriage issue in the courts invoked the ire on stage of Eric Metaxas, a conservative pundit who insisted voters must decide the issue of marriage equality instead of judges.
"The idea of same-sex marriage, the idea of paying for contraceptions, we should let the voters decide," Metexas said. "This is the United States of America. We don't need the 'Mandarins of Justice' to make these decisions; we're supposed to trust the voters to make those decisions, and let the voters decide."
But those considered possible 2016 presidential candidates shied away from the issue of marriage equality.
Rick Santorum, known for his opposition to same-sex marriage and support for a U.S. constitutional amendment banning same-sex marriage, expressed regret on stage that he became known for that viewpoint over the course of his 2012 presidential bid.
"I don't want to talk about redefining marriage; I want to talk about reclaiming marriage as a good for society and celebrating how important it is for our economy," Santorum said to applause.
Santorum continued to discuss the importance of the institution of marriage itself, saying businesses could advance it by offering marriage counseling as a benefit.
Amid the (often disputed) perception that Pope Francis is more lenient on gay rights, particularly after his recent suggestion he could support civil unions, Santorum, who's Catholic, commended the pontiff for saying the Catholic Church should steer away from social issues.
"He's going out there and not talking about what the Christian faith is against, he's going out there and talking about what we're for," Santorum said. "He hasn't changed a single policy. He won't change a single policy. But what he'll do is he'll go out there and talk about the good news to a hurting world because he believes that that's what the world needs."
One event at CPAC that demonstrated the tension within the conservative movement on marriage equality, although the discussion wasn't completely dedicated to the issue, was a panel titled, "Can Libertarians and Social Conservatives Ever Get Along?"
One question debated was protecting religious liberties of individuals as marriage equality advances. The issue for panelists wasn't so much whether there should be marriage equality, but whether it should be imposed by judicial fiat.
Michael Medved, a conservative pundit and host of "The Michael Medved Show," said the issue has come down to religious liberty and insisted social conservatives and libertarians should agree that states should be able to decide for themselves the marriage issue without interference from the federal government.
"The idea that New York and California may have legitimated, or recognized, decided that those states should sponsor gay marriage doesn't mean that Texas should be compelled by overreaching courts, or anyone else, to sponsor and legitimate gay marriage," Medved said.
Alexander McCorbin, executive director of Students for Liberty, represented the opposite end of the conservative spectrum and said on the panel that marriage equality is "the civil rights issue of the 21st century."
"There's state-sponsored discrimination against various associations between individuals," McCorbin said. "We're talking about the denial of basic rights and privileges of individuals in committed relationships — the only difference being their sexual orientation."
But McCorbin was rebuked on stage by Medved, who said believing a fundamental right to same-sex marriage is inconsistent with libertarianism.
"You are saying that nine unelected judges should impose their will and their judgement on the sovereign states, all 50 sovereign states and the citizens therein, in terms of something as fundamental to society as the definition of family and the definition of marriage," Medved said.
Making a point that was derided by gay bloggers and the watchdog group Media Matters, Medved also said the idea that any state had prohibited same-sex marriage is "a liberal lie" — possibly because same-sex weddings have been allowed, even though 33 states don't recognize them as valid.
But Medved also signaled he nonetheless supports adoption by same-sex parents, which triggered applause in the audience (although one observer could be heard booing).
Matthew Spaulding, associate vice president of Allen P. Kirby Jr. Center for Constitutional Studies & Citizenship, insisted that religious liberties for objectors must be upheld and denied any link between same-sex marriage and interracial marriage.
"The fact of one's color of one's skin is a coincidence," Spaulding said. "It has nothing to do with your character, right? The difference between a male and a female is something that is self-evident and obvious that we need to deal, and we can't shut aside and turn it over to judges to tell us what to do."
No one who is gay, nor any LGBT political group, had a voice on the panel despite its attention to the marriage issue. In an op-ed penned earlier this week in the Daily Caller, Log Cabin Republicans executive director Gregory Angelo asserted he had sought participation on a CPAC panel this year, but was rebuffed because the American Conservative Union, which runs the event, never responded to the request.
Ignoring the issue of marriage, prominent Republicans speaking before the panel chose to tackle other issues, although they weren't afraid to take Obama to task.
Texas Gov. Rick Perry, a known opponent of LGBT rights including allowing openly gay people in the Boy Scouts, turned his attention to deriding the advancement of welfare states under the Obama administration.
"The vision that wins out — either this big-government, protectionist nanny state version offered by liberal leaders or the limited-government, unsubsidized, freedom state offered by conservative leaders — will determine the future of our nation," Perry said.
Sen. Rand Paul (R-Ky.), who has a reputation as a libertarian, delivered a speech criticizing the exposed data collection by the National Security Agency as he urged adherence to the U.S. Constitution.
"There is a great battle going on, it's for the heart and soul of America," Paul said. "The Fourth Amendment is equally as important as the Second Amendment, and conservatives cannot forget this."
Even 2008 Republican presidential candidate turned Fox News commentator Mike Huckabee, known for championing social issues, was silent on stage about the issue of marriage equality, although he spoke more generally about upholding religious liberties in the country.
This struggle over gay rights emerges at CPAC following the publication this week of a Washington Post-ABC News poll showing a record-high 59 percent of Americans support same-sex marriage, while only one-in-three Americans oppose it.
That support is even higher among young voters, which make up the preponderance of attendees at CPAC. The poll found three-quarters of Americans younger than 30 support same-sex marriage.
Following the speeches on Friday, Log Cabin's Angelo said there's only one way for the debate to end if the conservative movement wants to thrive.
"The conservative movement can keep its head in the sand at its own peril — with the potential to lose more votes — or it can acknowledge us as here to stay, and grow the base, especially among millennial voters," Angelo said. "That's where we're at in this movement. We want conservatives to win, but they need to acknowledge us as part of that winning coalition."
Moore signs executive order to protect gender-affirming health care in Md.
Ceremony took place during Pride month reception at Government House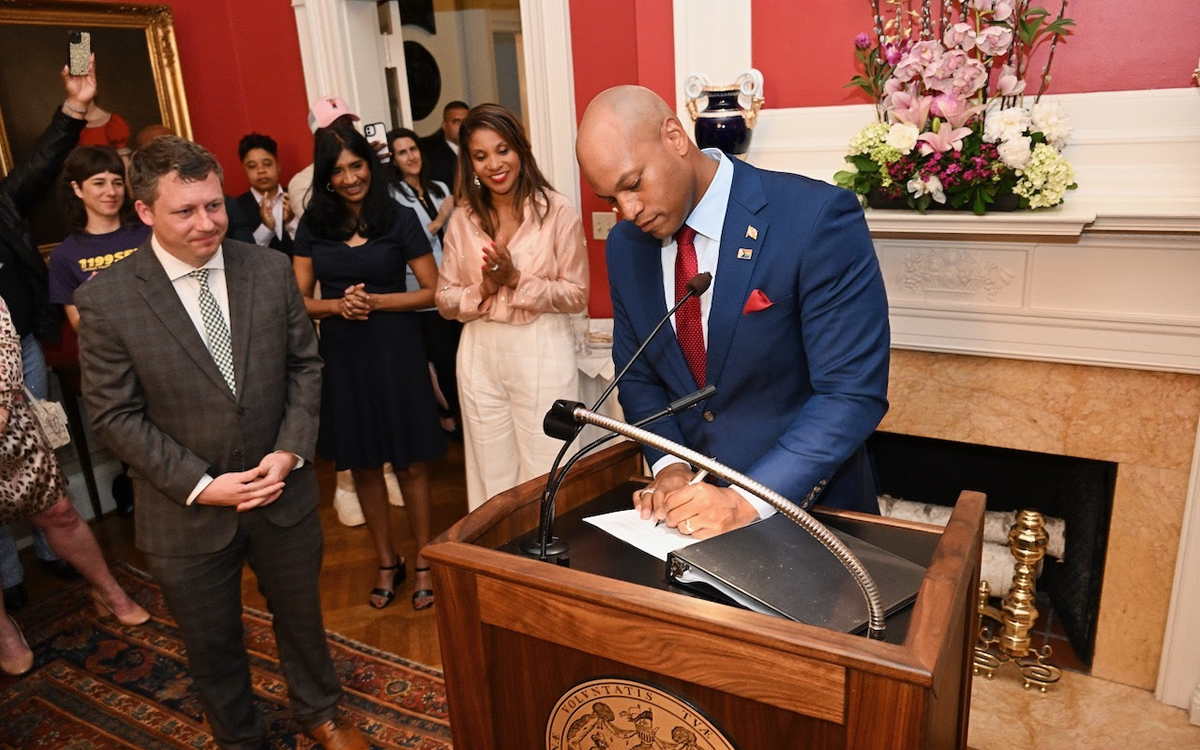 Maryland Gov. Wes Moore on Monday signed an executive order that protects gender-affirming health care in the state.
Moore signed the directive during a Pride month reception at Government House in Annapolis.
"In the state of Maryland, nobody should have to justify their own humanity," said Moore. "This order is focused on ensuring Maryland is a safe place for gender affirming care, especially as other states take misguided and hateful steps to make gender affirming care cause for legal retribution. In Maryland, we are going to lead on this issue."
"In signing this executive order, this administration is saying to all LGBTQIA+ Marylanders: You deserve to be your authentic selves — during Pride month and every month," added Lieutenant Gov. Aruna Miller. "You deserve to live safely, openly and freely; and receive the gender-affirming care you need."
Moore last month signed the Trans Health Equity Act, which requires Maryland's Medicaid program to cover gender-affirming care. Moore on March 31 signed a proclamation that proclaimed the day as the International Transgender Day of Visibility in Maryland.
Ivy Young, D.C. journalist, poet, and activist, dies at 75
A life of service dedicated to community building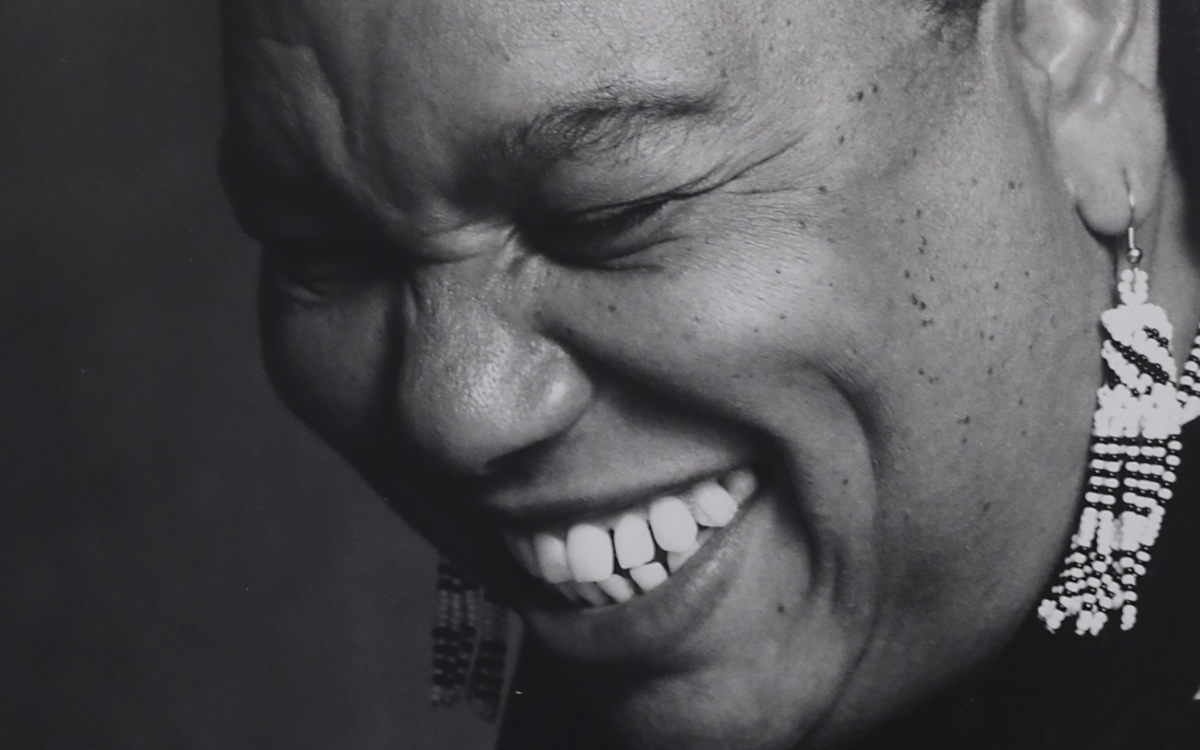 Ivy Joan Young passed away on April 24, 2023, at the age of 75. She was born to Dorothy Elizabeth (Lewis) Young and Joseph Henry Young on Dec. 23, 1947, in Washington, D.C. Both parents and her younger brother Ronald Alexander Young, Esq. preceded her in death.
Resistance framed her political activism and her life in service of justice, fairness, decency, egalitarianism, feminism, honor, principle, authenticity—all of which were among her core values. From the time she graduated Eastern High School in her native D.C. until her health declined, Young stood as a voice and advocate for a better human existence for all.
Young contributed her time and talent to community building for social justice on an international scale. She worked at VISTA in Chicago, the Center for Black Education and Drum and Spear Book Store, in D.C., the Venceremos Brigade in Cuba, Astraea National Lesbian Action Foundation in New York, the 1974 Sixth Pan African Congress hosted in Tanzania East Africa, and the Southern Africa Support Project that stood against the oppressive apartheid system in that region.
Speaking truth to power through word and song were her pathways. Young created poetry and leaves a beautifully rich and extensive body of work. She was part of the Sophie's Parlor women's radio collective on WPFW-FM Pacifica radio, reported news for WHUR-FM Howard University radio, served as general manager at WWOZ-FM jazz radio in New Orleans, Public Affairs Director for WBAI-FM in NYC, and wrote for the Southern Africa News Collective.
The National Gay and Lesbian Task Force launched the first initiative on behalf of lesbian and gay families in 1989 to secure recognition of lesbian and gay rights. It chose Young as its Family Project Director and in that role Young wrote and published the first-ever Domestic Partners Manual. She was an organizer for Lesbians and Gays for Jesse Jackson in 1988 and consulted the People of Color stage at the National March on Washington for Lesbian and Gay Rights in 1987.
Twin loves of music and justice led Young to serve as a U.S. delegate to the 1985 Third International Festival of New Song in Ecuador. She staffed both the Smithsonian Institution's Program in African American Culture, and the Center for Folklife and Cultural Heritage's Folklife Festival. Additionally, she served as staff of the Roadwork women's cultural production company that organized SisterFire concerts 1982-85, the National Conference for Women in Radio, administrator for Sweet Honey in the Rock 2001-2011, editor for the Sweet Honey in the Rock documentary, Gotta Make This Journey, and member of "In Process…", Sweet Honey's song workshop.
Young's surviving family members are her youngest sibling Michelle Marie Young, nieces Jade Michelle Keith and Camille Adrienne Keith, and great-niece Joy Anajli Jade Manning, who are among so many friends and colleagues that love and respect her and who celebrate her life, memory, and unwavering dedication to justice.
A late summer community event to celebrate Young's life and legacy is being planned. Details are forthcoming. For updates send inquiries, visit bit.ly/REMEMBERIVY.
For media inquiries, contact Jade Keith, [email protected].
Federal judge halts enforcement of Fla. trans healthcare ban
Advocacy groups challenged Senate Bill 254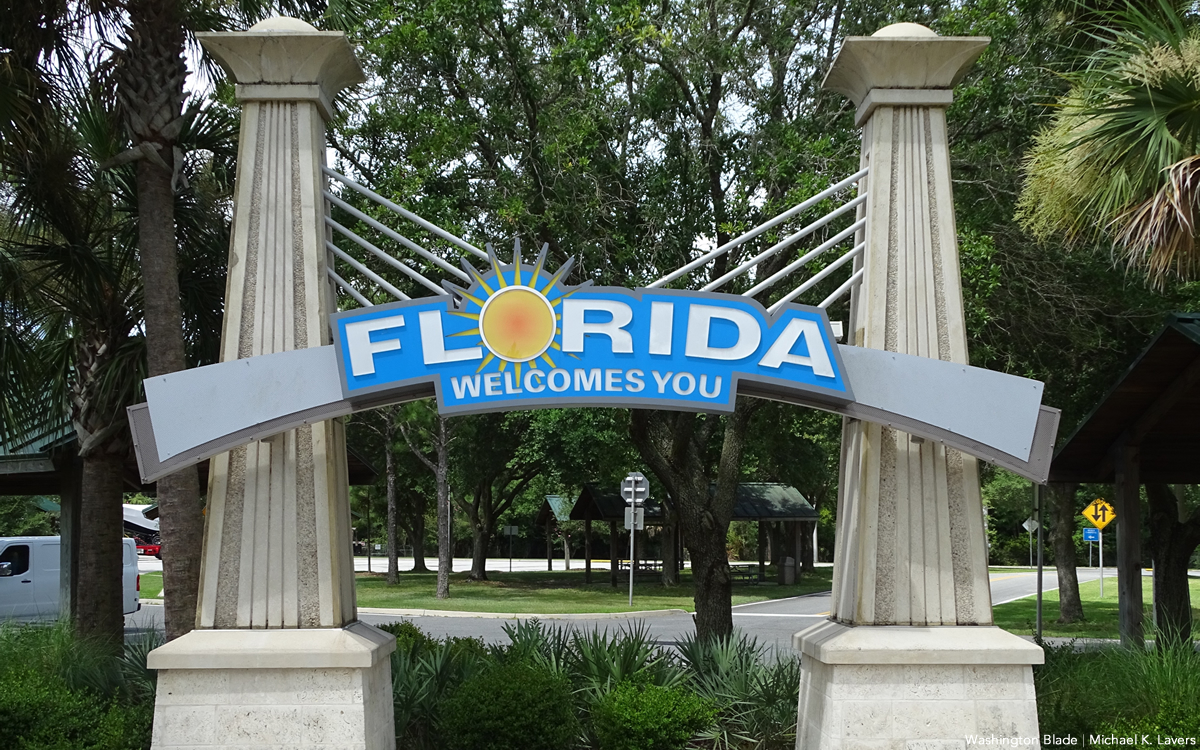 In his 44 page ruling, Judge Robert Hinkle of the U. S. District Court for the Northern District of Florida has barred the state from any further enforcement action against transgender youth or their parents from seeking appropriate gender-affirming care.
Hinkle's ruling allows Florida parents challenging the ban to access necessary medical care for their trans children while the legal challenge to the bans continues. The ruling blocks enforcement of Florida state Boards of Medicine and Osteopathic Medicine rules banning established medical care for trans adolescents as well as provisions in Senate Bill 254 that codify those rules into state law with added criminal and civil penalties.
In his summary Hinkle wrote: "Gender identity is real. Those whose gender identity does not match their natal sex often suffer gender dysphoria. The widely accepted standard of care calls for evaluation and treatment by a multidisciplinary team. Proper treatment begins with mental health therapy and is followed in appropriate cases by GnRH agonists and cross-sex hormones. Florida has adopted a statute and rules that prohibit these treatments even when medically appropriate."
In today's ruling the court indicated that the plaintiff parents are likely to succeed in their claims that SB 254 and the Boards of Medicine rules unconstitutionally strip them of the right to make informed decisions about their children's medical treatment and violate the equal protection rights of trans youth by denying them medically necessary, doctor-recommended healthcare.
The challenge to the Boards of Medicine and SB 254 healthcare bans is likely to proceed quickly to trial.
The families are represented by Southern Legal Counsel, GLBTQ Legal Advocates and Defenders, the National Center for Lesbian Rights and the Human Rights Campaign, which issued the following statement:
"Today's ruling is a powerful affirmation of the humanity of transgender people, the efficacy of well-established, science-based medical care, and of the rights of parents to make informed healthcare decisions for their children. The court recognized the profound harm the state of Florida is causing by forcing parents to watch their kids suffer rather than provide them with safe and effective care that will allow them to thrive. We are incredibly relieved that these Florida parents can continue to get healthcare for their children while we proceed to challenge these bans and eventually see them fully overturned."
Read the ruling: