Meet the 8 House Dems who don't co-sponsor ENDA
Advocates push to find 218 votes for bill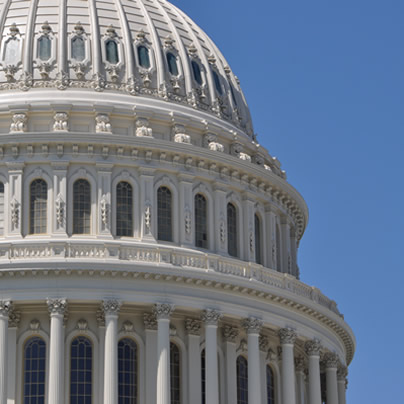 Amid the push to pass the Employment Non-Discrimination Act, much has been said about the daunting task of advancing the bill against Republican opposition — including from U.S. House Speaker John Boehner (R-Ohio) himself — in the GOP-controlled chamber of Congress.
But the Democratic caucus isn't unanimous in its sponsorship of the legislation despite a push from the White House and Democratic leaders to advance ENDA. A total of eight Democrats have so far declined to co-sponsor the bill, although at least two said they would vote for it and one has said he's inclined to vote for it if it comes to the House floor.
The eight Democrats who don't co-sponsor ENDA are Reps. Dan Lipinksi (Ill.), Jim Costa (Calif.), John Barrow (Ga.), Mike McIntyre (N.C.), Pete Gallego (Texas), Henry Cuellar (Texas), Gene Green (Texas) and Nick Rahall (W.Va.).
Of these eight Democrats, most are from Texas, the largest state without any laws providing non-discrimination protections on the basis of sexual orientation or gender identity.
Chuck Smith, executive director of Equality Texas, said the three Texans who don't co-sponsor ENDA — Gallego, Cuellar and Green — likely have "a misplaced fear" about opposition to non-discrimination in their districts.
"When Texans go to work each day, they want to be judged on their professionalism, their experience, their performance, and their ability to get the job done," Smith said. "With hard work, fulfilling their responsibilities, and playing by the rules, they are striving for a fair chance at achieving a piece of the American Dream. And in Texas, fully three-fourths of voters support prohibiting employment discrimination."
But two of these lawmakers, Gallego and Green, have signaled they would support ENDA if it comes up for a vote on the House floor, even though they have yet to co-sponsor the legislation.
Jose Borjon, a Gallego spokesperson, said his boss "from the beginning" has said "he will vote for ENDA" on the House floor.
"Congressman Gallego's family has a long history of protecting civil rights and opposing discrimination," Borjon said. "Like his parents before him, Congressman Gallego is also opposed to any form of discrimination, including discrimination against individuals based on race, color, ethnicity, sexual orientation, gender identity, sex, religion, age, disability or personal beliefs."
Borjon didn't respond to a follow-up email asking why Gallego won't co-sponsor ENDA if the lawmaker would vote for the bill.
Green's office didn't respond to a request for comment. But according to Hair Balls, a Houston-based political blog, he'll vote for the legislation if it comes to the House floor.
"I am opposed to discrimination in the workplace, whether based on gender, race, religion, or sexual orientation, and will vote in support of the Employment Non-Discrimination Act when it comes to the House floor for a vote," Green is quoted as saying.
Cuellar has made no such commitment to voting for ENDA. His office didn't respond to the Blade's request seeking comment on the bill.
According to LoneStar Q's John Wright, Dallas activist Jeff Strater expressed disappointment about a meeting during a Capitol Hill lobby day when he and others sought to discuss ENDA with Cuellar staff and a proposed letter seeking an executive order barring LGBT workplace discrimination.
"We had an appointment with Henry Cuellar's office last Thursday in D.C. to talk about the letter, ENDA and other LGBT legislation," Strater was quoted as saying. "They refused to meet with us in the office for our appointment (unlike other members of Congress) and we met in a busy hallway. The meeting was also with a legislative fellow and not a legislative aide. This was worse than our meeting with Ted Cruz's staff. The sad part is that in our small group we had people with long ties to Cuellar's congressional district and Laredo."
Another Democrat in another state has also signaled he'll likely support ENDA, even though he hasn't yet signed on a co-sponsor to the bill.
Jessica Kahanek, a Costa spokesperson, said the lawmaker is still reviewing the legislation, but is "inclined" to vote for the bill should it come to the House floor.
"Rep. Costa is still reviewing the bill and its implications for small business owners before he makes a final decision on co-sponsoring," Kahanek said. "He is inclined to support ENDA should there be a vote held on the bill."
Costa supports marriage equality and co-sponsors the Student Non-Discrimination Act, which would bar schools from allowing discrimination or harassment of LGBT students.
One notable House Democrat who doesn't co-sponsor ENDA is Lipinski, who withholds support for ENDA even though he voted for "Don't Ask, Don't Tell" repeal and LGBT-inclusive hate crimes legislation. However, Lipinski opposes same-sex marriage.
Bernard Cherkasov, CEO of Equality Illinois, called on Lipinski to support ENDA as he touted his organization's work in "building stronger and stronger support" for the legislation among his state's delegation to Congress.
"Congressman Lipinski represents a district where many employers, community leaders, and clergy members are very vocal about their support for ENDA; and LGBT workplace protections have been the law in Illinois for almost a decade," Cherkasov said. "In a state with broad bipartisan support for ENDA, we hope that Congressman Lipinski will carry those values to Washington and sponsor ENDA."
Not helping in the case of Lipinski — as well as Costa and Cuellar — is the fact that they're Catholic and the U.S. Conference of Catholic Bishops has come out in opposition to ENDA when it came up for a vote in the Senate, saying it threatens religious liberty, would enable legalization of same-sex marriage and rejects the biological basis of gender.
Other House Democrats who don't co-sponsor ENDA have a history of assuming anti-LGBT positions as members of Congress. Most notable among them are Rep. Nick Rahall (D-W.Va.) and retiring Rep. Mike McIntyre (D-N.C.), the only Democrats who currently co-sponsor a U.S. constitutional amendment that would ban same-sex marriage in the country. Their offices didn't respond to a request for comment on their position on ENDA.
Another longtime House Democrat who doesn't co-sponsor ENDA and who was a one-time supporter of a Federal Marriage Amendment is Barrow. Despite voting "yes" on this amendment, Barrow has taken pro-LGBT positions, such as voting in favor of "Don't Ask, Don't Tell" repeal. His office didn't respond to a request for comment on ENDA.
Jeff Graham, executive director of Georgia Equality, said Barrow has assumed more anti-LGBT positions after redistricting, when Barrow's district was drawn to become more conservative.
"The politics behind this, not that it excuses it, but for the last several times that he has run for office, he has been redistricted into a district that is majority Republican," Graham said. "And so, he actually has a voting record on LGBT issues, as well as a lot of other issues that are important to many of us, where he did not support them or voted against them. His lack of sponsorship of ENDA is not actually a surprise; it's a disappointment, but it is not a surprise."
Graham said getting Barrow to support ENDA would require "an immense grassroots" effort among his constituents, but his organization is prepared to support the Human Rights Campaign in planned field operations to encourage him to back the bill.
Other groups behind ENDA have launched initiatives at the national level aimed at building support for the legislation as the push to pass it continues. The Senate last year passed ENDA on bipartisan vote of 64-32, so House passage is the only remaining step necessary for approval before it would go to President Obama's desk.
Tico Almeida, president of Freedom to Work, said boosting the number of ENDA co-sponsors on both sides of the aisle is important "to clearly demonstrate" majority support exists for LGBT workplace protections in the House.
"We think that if a House vote were held today, ENDA would pass with more than 218 votes, but winning over the next batch of co-sponsors would help us prove that definitively to House leadership," Almeida said. "Reaching 218 supporters would increase pressure on those who have been blocking an up-or-down vote."
Almeida drew a distinction between co-sponsoring ENDA and merely articulating support, saying pledging a "yes" vote without co-sponsoring the bill is the "second-best option" for lawmakers.
A House Democratic leadership aide, who spoke on condition of anonymity, said the only way to push these lawmakers to support ENDA is for constituents within their districts to ask their members to get behind the bill. The aide said House Minority Leader Nancy Pelosi (D-Calif.) personally whipped members to support ENDA, which is why all but eight Democratic members co-sponsor the bill this Congress.
The White House has continually called for passage of ENDA. The White House didn't respond to a request for comment on whether it has reached out to these eight House Democrats to encourage them to support the legislation.
At a time when DNC is raising money on behalf of Democrats in the 2014 election, the DNC didn't respond to the Blade's request for comment on whether House Democrats who don't co-sponsor ENDA are out of line with principles of the Democratic Party, even though the 2012 Democratic Party platform endorses the bill on the basis that "people should not be fired based on their sexual orientation or gender identity."
Although eight House Democrats aren't co-sponsors of ENDA, a sea of Republicans continue to withhold support of the bill in a chamber of Congress where their party holds the majority. Of the 233 Republicans in the U.S. House, only six co-sponsor ENDA: Reps. Ileana Ros-Lehtinen (R-Fla.), Richard Hanna (R-N.Y.), Charles Dent (R-Pa.), Jon Runyan (R-N.J.), Chris Gibson (R-N.Y.) and Michael Grimm (R-N.Y.).
Americans for Workplace Opportunity, a coalition of groups seeking to pass ENDA, have launched a $2 million push aimed at passing ENDA in the House. Much of the money is coming from Republican superdonors Paul Singer and Seth Klarman, who each donated $375,000. Nonetheless, not a single Republican co-sponsor has signed on to ENDA since the start of the campaign last month.
Jeff Cook-McCormac, senior adviser to the pro-LGBT American Unity Fund, nonetheless predicted more Republican co-sponsors of ENDA in the coming days.
"In an authentically bipartisan way, we remain laser-focused on getting to the critical number of 218, demonstrating majority support in the chamber," Cook-McCormac said. "This much-needed engagement, member-by-member, in thoughtful and respectful conversations about the need for ENDA is what will enable support for the bill to grow, as we've seen it is a critical element of every successful effort that has advanced freedom for LGBT Americans in our country.  I expect you will see other Republicans indicate their support for ENDA in the weeks and months to come."
Protests, revelry mark NYC Pride
Tens of thousands protested Roe ruling on Friday night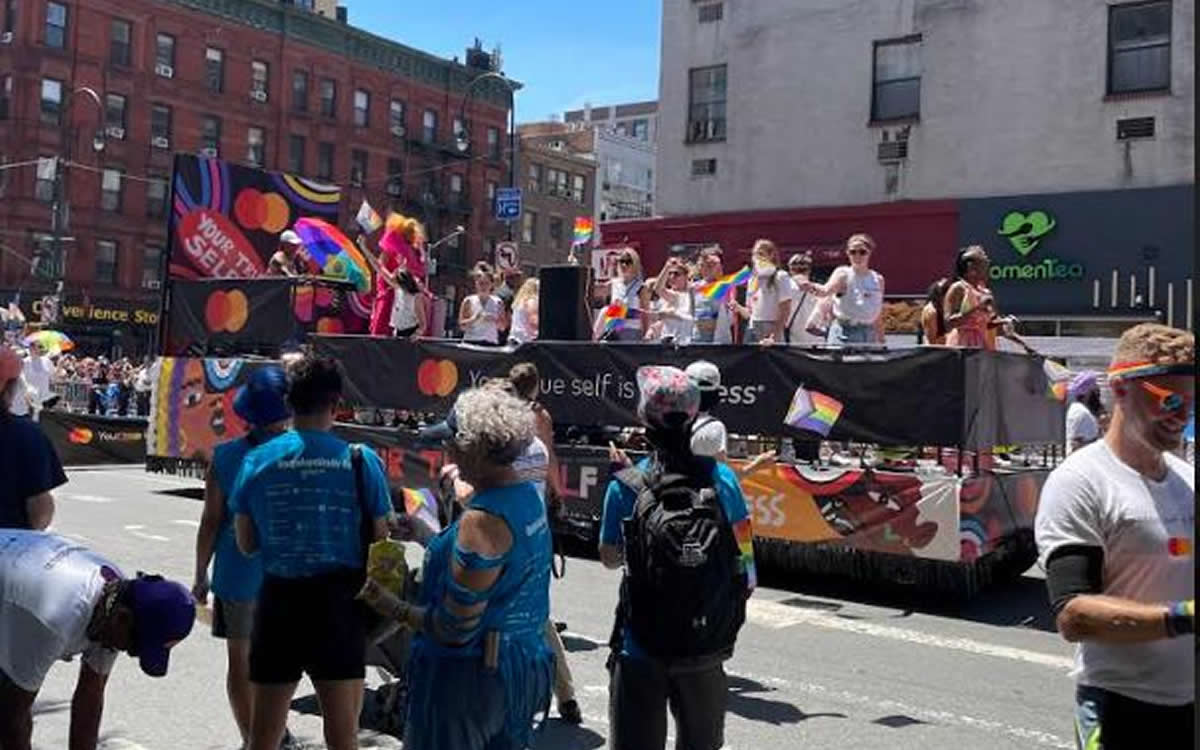 New York City Pride, one of the largest Pride celebrations in the world, rang in the weekend with equal parts celebration and protest.
Although the annual Pride march was on Sunday, the entire weekend was filled with an outpouring of public anger in the wake of the U.S. Supreme Court's decision to overturn Roe v. Wade. 
Protesters took to the streets of Manhattan on Friday with an estimated 17,000 people gathering to protest the ruling, which made abortion imminently illegal in roughly half of states. At least 25 people were arrested at the Friday night protests, which spread from Washington Square Park through Midtown to Bryant Park. 
In light of the Supreme Court's landmark decision — which advocates say will harm members of the LGBTQ community — NYC Pride announced that Planned Parenthood would kick off Sunday's Pride march as the first group to walk. In their statement, NYC Pride said that "[The Supreme Court's] dangerous decision puts millions in harm's way, gives government control over our individual freedom to choose, and sets a disturbing precedent that puts many other constitutional rights and freedoms in jeopardy." 
"As millions gather for LGBTQIA+ Pride this weekend in New York City and cities across the country, our voices will be heard — for the LGBTQ people impacted and the millions with whom we stand in solidarity," read the statement. "Pride was born of protest and will always be a space to fight injustice and discrimination. Join us as we advocate for bodily autonomy at this year's NYC Pride March."
In addition to the march; NYC Pride had a full slate of Pride programming during the week leading up to it, including Pride Island at Governor's Island, Youth Pride and a human rights conference. Queer clubs and bars throughout the city hosted various Pride-themed events throughout the weekend.
NYC Pride was not the only organization mobilizing this weekend.
Reclaim Pride NYC hosted a "Queer Liberation March for Trans and BIPOC Freedom, Reproductive Justice, and Bodily Autonomy," in partnership with pro-choice groups and community organizations.
"The [Queer Liberation March] is the annual people's protest march without corporate funding; corporate floats; politicians' grandstanding; or police control or involvement," said the Reclaim Pride Coalition.
Although Pride originated from a moment of violent tension between police and LGBTQ people at the Stonewall Inn, officers on Sunday carefully patrolled the entire NYC Pride march route. When the apparent sound of gunshots nearly sparked a stampede in Washington Square Park during the parade, the New York Police Department said there were "no shots fired," later confirming that the sounds were due to fireworks being set off at the park. 
The Washington Post noted fears of violence against the queer community circulated at Pride celebrations across the country.
Police also responded to reports of a shooting at San Francisco Pride, although no suspects or witnesses were found. In light of the epidemic of gun violence — from last month's elementary school shooting in Uvalde, Texas, to the massacre at the Pulse nightclub in Orlando, Fla., in 2016 that left 49 people dead — a fear of active shooters and widespread public anger at the prospect of less rights characterized Pride's usually jubilant atmosphere.
British prime minister backs transgender athletes ban
Boris Johnson made comments during Commonwealth meeting in Rwanda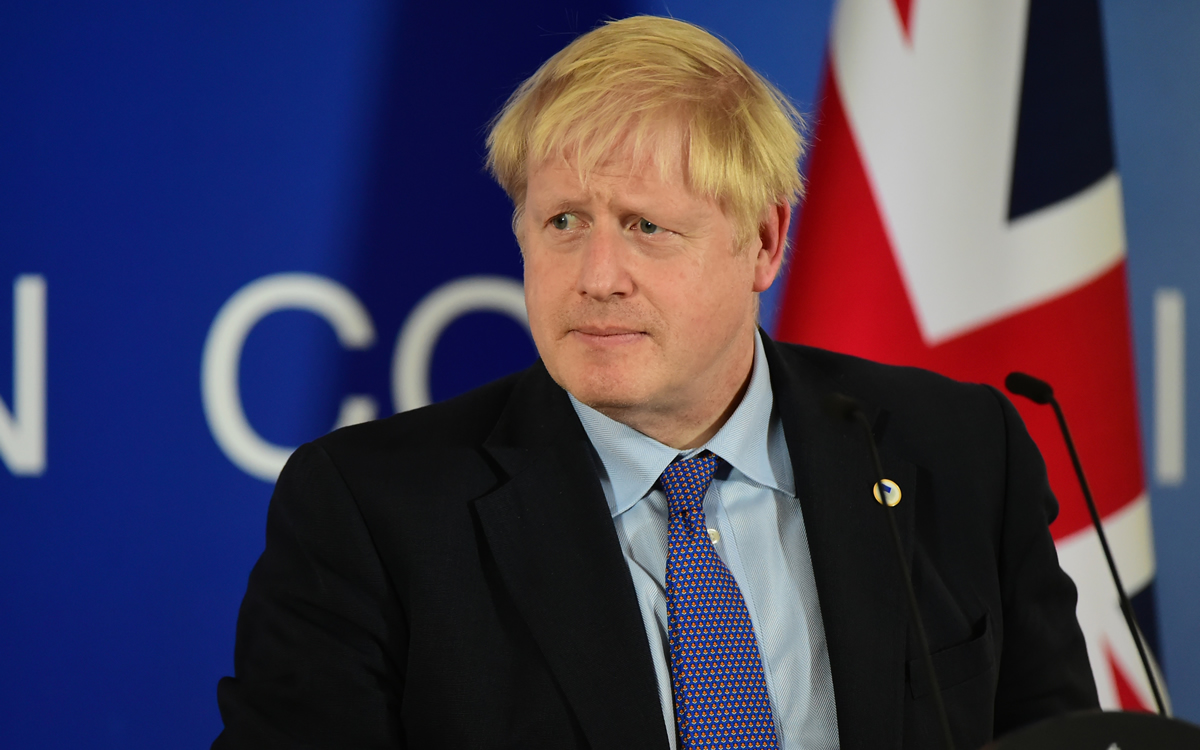 During a break between sessions during the first summit meeting of the Commonwealth nations since the coronavirus pandemic in the Rwandan capital this past weekend, British Prime Minister Boris Johnson was asked by a reporter about the FINA ban on transgender women athletes.
The prime minster's response was that there were "particular problems" around "issues of gender."
"Look it's very, very important that as a society we should be as understanding of everybody else as possible. I've always stood for that. When it comes to, when you start to move from issues of sexuality to issues of gender, you start to raise particular problems," Johnson told reporters.
In a follow-up question the prime minster was also asked whether women can be born with a penis, he replied: "Not without being a man."
"I think I've spoken of three concerns I've had in the past. They are to do with the age at which you can deem it competent to transition, the question of safe spaces for women, and the difficulties you have with sporting competitions," Johnson continued.
"These are all very difficult problems and you have to be very sensitive. But these are the areas."
Pressed on whether he backed the swimming ban, Johnson said: "I haven't studied it in detail but I see no reason to dissent. That follows from what I've previously said."
British Secretary of State for Digital, Culture, Media and Sport Nadine Dorries in a column published this past weekend by the Mail on Sunday wrote:
"I have the greatest compassion for anyone who finds themselves living in a body they don't recognize. But we can't pretend that sex doesn't matter. Sex has biological consequences. If you're born a male, and you go through puberty as a male, your body develops natural physical advantages over a woman's. That makes you stronger and faster.
I'm setting a very clear line on this: competitive women's sport must be reserved for people born of the female sex. Not someone who was born male, took puberty blockers or has suppressed testosterone, but unequivocally and unarguably someone who was born female. I want all of our sporting governing bodies to follow that policy."
The Guardian UK noted that Dorries, said she will make it "crystal clear" to British sporting bodies that competitive women's sport must be reserved for people born of the female sex when she meets them on Tuesday to discuss their trans policies.
Dorries will urge organizations representing football, cricket, rugby, tennis, athletics and other sports to follow the lead of FINA, the governing body of swimming, by barring from female events trans women who have "gone through male puberty."
PinkNewsUK reported Monday that since FINA announced its revised trans eligibility policy, several national and international sporting administrators have followed.
The International Rugby League, FIFA and World Athletics, among others, have either temporarily banned or launched reviews into their trans inclusion policies.
Brittney Griner's trial scheduled to begin July 1
WNBA star detained in Moscow airport in February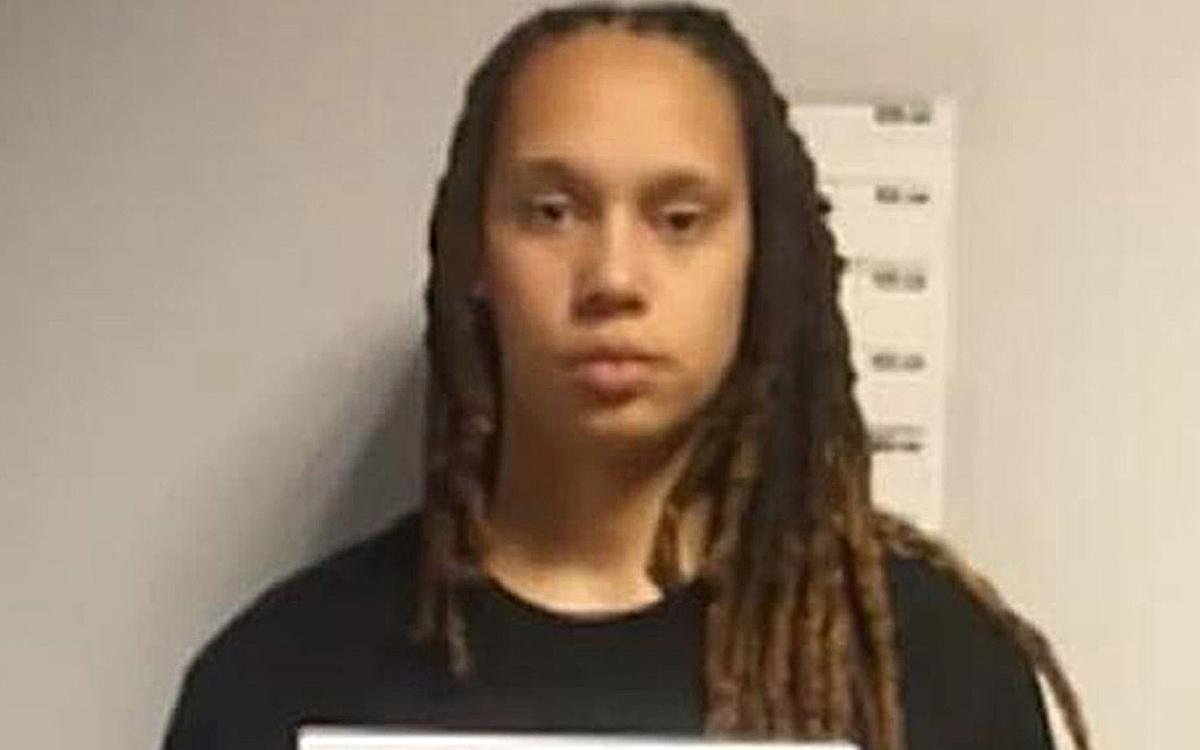 A Russian court on Monday said detained WNBA star Brittney Griner's trial will begin on July 1.
The Associated Press reported the Phoenix Mercury center and two-time Olympic gold medalist who is a lesbian and married to her wife, Cherelle Griner, will remain in custody through the duration of her trial.
Officials at Moscow's Sheremetyevo Airport in February detained Brittney Griner after customs inspectors allegedly found hashish oil in her luggage. The State Department has determined that Russia "wrongfully detained" her.
Secretary of State Antony Blinken on May 14 spoke with Cherelle Griner.
Officials with the State Department's Office of the Special Presidential Envoy for Hostage Affairs and Bureau of Educational and Cultural Affairs on June 13 met with Brittney Griner's teammates to discuss her detention and efforts to secure her release.
Brittney Griner on June 18 was unable to speak with her wife on their fourth anniversary because the phone at the U.S. Embassy in Moscow that she called went unanswered. A State Department spokesperson later admitted a "logistical error" prevented Brittney Griner from speaking with Cherelle Griner.
Brittney Griner faces up to 10 years in prison if she is convicted.
The Human Rights Campaign and the Council for Global Equality are among the dozens of advocacy groups who signed a letter to President Joe Biden and Vice President Kamala Harris last week that urged them to do more to secure Brittney Griner's release.