Meet the 8 House Dems who don't co-sponsor ENDA
Advocates push to find 218 votes for bill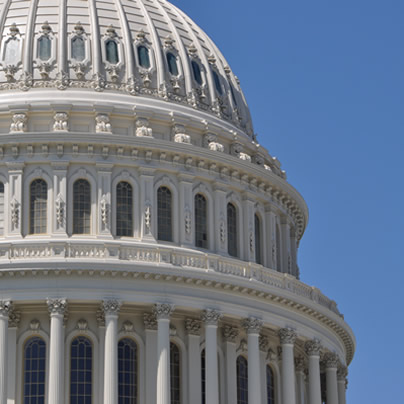 Amid the push to pass the Employment Non-Discrimination Act, much has been said about the daunting task of advancing the bill against Republican opposition — including from U.S. House Speaker John Boehner (R-Ohio) himself — in the GOP-controlled chamber of Congress.
But the Democratic caucus isn't unanimous in its sponsorship of the legislation despite a push from the White House and Democratic leaders to advance ENDA. A total of eight Democrats have so far declined to co-sponsor the bill, although at least two said they would vote for it and one has said he's inclined to vote for it if it comes to the House floor.
The eight Democrats who don't co-sponsor ENDA are Reps. Dan Lipinksi (Ill.), Jim Costa (Calif.), John Barrow (Ga.), Mike McIntyre (N.C.), Pete Gallego (Texas), Henry Cuellar (Texas), Gene Green (Texas) and Nick Rahall (W.Va.).
Of these eight Democrats, most are from Texas, the largest state without any laws providing non-discrimination protections on the basis of sexual orientation or gender identity.
Chuck Smith, executive director of Equality Texas, said the three Texans who don't co-sponsor ENDA — Gallego, Cuellar and Green — likely have "a misplaced fear" about opposition to non-discrimination in their districts.
"When Texans go to work each day, they want to be judged on their professionalism, their experience, their performance, and their ability to get the job done," Smith said. "With hard work, fulfilling their responsibilities, and playing by the rules, they are striving for a fair chance at achieving a piece of the American Dream. And in Texas, fully three-fourths of voters support prohibiting employment discrimination."
But two of these lawmakers, Gallego and Green, have signaled they would support ENDA if it comes up for a vote on the House floor, even though they have yet to co-sponsor the legislation.
Jose Borjon, a Gallego spokesperson, said his boss "from the beginning" has said "he will vote for ENDA" on the House floor.
"Congressman Gallego's family has a long history of protecting civil rights and opposing discrimination," Borjon said. "Like his parents before him, Congressman Gallego is also opposed to any form of discrimination, including discrimination against individuals based on race, color, ethnicity, sexual orientation, gender identity, sex, religion, age, disability or personal beliefs."
Borjon didn't respond to a follow-up email asking why Gallego won't co-sponsor ENDA if the lawmaker would vote for the bill.
Green's office didn't respond to a request for comment. But according to Hair Balls, a Houston-based political blog, he'll vote for the legislation if it comes to the House floor.
"I am opposed to discrimination in the workplace, whether based on gender, race, religion, or sexual orientation, and will vote in support of the Employment Non-Discrimination Act when it comes to the House floor for a vote," Green is quoted as saying.
Cuellar has made no such commitment to voting for ENDA. His office didn't respond to the Blade's request seeking comment on the bill.
According to LoneStar Q's John Wright, Dallas activist Jeff Strater expressed disappointment about a meeting during a Capitol Hill lobby day when he and others sought to discuss ENDA with Cuellar staff and a proposed letter seeking an executive order barring LGBT workplace discrimination.
"We had an appointment with Henry Cuellar's office last Thursday in D.C. to talk about the letter, ENDA and other LGBT legislation," Strater was quoted as saying. "They refused to meet with us in the office for our appointment (unlike other members of Congress) and we met in a busy hallway. The meeting was also with a legislative fellow and not a legislative aide. This was worse than our meeting with Ted Cruz's staff. The sad part is that in our small group we had people with long ties to Cuellar's congressional district and Laredo."
Another Democrat in another state has also signaled he'll likely support ENDA, even though he hasn't yet signed on a co-sponsor to the bill.
Jessica Kahanek, a Costa spokesperson, said the lawmaker is still reviewing the legislation, but is "inclined" to vote for the bill should it come to the House floor.
"Rep. Costa is still reviewing the bill and its implications for small business owners before he makes a final decision on co-sponsoring," Kahanek said. "He is inclined to support ENDA should there be a vote held on the bill."
Costa supports marriage equality and co-sponsors the Student Non-Discrimination Act, which would bar schools from allowing discrimination or harassment of LGBT students.
One notable House Democrat who doesn't co-sponsor ENDA is Lipinski, who withholds support for ENDA even though he voted for "Don't Ask, Don't Tell" repeal and LGBT-inclusive hate crimes legislation. However, Lipinski opposes same-sex marriage.
Bernard Cherkasov, CEO of Equality Illinois, called on Lipinski to support ENDA as he touted his organization's work in "building stronger and stronger support" for the legislation among his state's delegation to Congress.
"Congressman Lipinski represents a district where many employers, community leaders, and clergy members are very vocal about their support for ENDA; and LGBT workplace protections have been the law in Illinois for almost a decade," Cherkasov said. "In a state with broad bipartisan support for ENDA, we hope that Congressman Lipinski will carry those values to Washington and sponsor ENDA."
Not helping in the case of Lipinski — as well as Costa and Cuellar — is the fact that they're Catholic and the U.S. Conference of Catholic Bishops has come out in opposition to ENDA when it came up for a vote in the Senate, saying it threatens religious liberty, would enable legalization of same-sex marriage and rejects the biological basis of gender.
Other House Democrats who don't co-sponsor ENDA have a history of assuming anti-LGBT positions as members of Congress. Most notable among them are Rep. Nick Rahall (D-W.Va.) and retiring Rep. Mike McIntyre (D-N.C.), the only Democrats who currently co-sponsor a U.S. constitutional amendment that would ban same-sex marriage in the country. Their offices didn't respond to a request for comment on their position on ENDA.
Another longtime House Democrat who doesn't co-sponsor ENDA and who was a one-time supporter of a Federal Marriage Amendment is Barrow. Despite voting "yes" on this amendment, Barrow has taken pro-LGBT positions, such as voting in favor of "Don't Ask, Don't Tell" repeal. His office didn't respond to a request for comment on ENDA.
Jeff Graham, executive director of Georgia Equality, said Barrow has assumed more anti-LGBT positions after redistricting, when Barrow's district was drawn to become more conservative.
"The politics behind this, not that it excuses it, but for the last several times that he has run for office, he has been redistricted into a district that is majority Republican," Graham said. "And so, he actually has a voting record on LGBT issues, as well as a lot of other issues that are important to many of us, where he did not support them or voted against them. His lack of sponsorship of ENDA is not actually a surprise; it's a disappointment, but it is not a surprise."
Graham said getting Barrow to support ENDA would require "an immense grassroots" effort among his constituents, but his organization is prepared to support the Human Rights Campaign in planned field operations to encourage him to back the bill.
Other groups behind ENDA have launched initiatives at the national level aimed at building support for the legislation as the push to pass it continues. The Senate last year passed ENDA on bipartisan vote of 64-32, so House passage is the only remaining step necessary for approval before it would go to President Obama's desk.
Tico Almeida, president of Freedom to Work, said boosting the number of ENDA co-sponsors on both sides of the aisle is important "to clearly demonstrate" majority support exists for LGBT workplace protections in the House.
"We think that if a House vote were held today, ENDA would pass with more than 218 votes, but winning over the next batch of co-sponsors would help us prove that definitively to House leadership," Almeida said. "Reaching 218 supporters would increase pressure on those who have been blocking an up-or-down vote."
Almeida drew a distinction between co-sponsoring ENDA and merely articulating support, saying pledging a "yes" vote without co-sponsoring the bill is the "second-best option" for lawmakers.
A House Democratic leadership aide, who spoke on condition of anonymity, said the only way to push these lawmakers to support ENDA is for constituents within their districts to ask their members to get behind the bill. The aide said House Minority Leader Nancy Pelosi (D-Calif.) personally whipped members to support ENDA, which is why all but eight Democratic members co-sponsor the bill this Congress.
The White House has continually called for passage of ENDA. The White House didn't respond to a request for comment on whether it has reached out to these eight House Democrats to encourage them to support the legislation.
At a time when DNC is raising money on behalf of Democrats in the 2014 election, the DNC didn't respond to the Blade's request for comment on whether House Democrats who don't co-sponsor ENDA are out of line with principles of the Democratic Party, even though the 2012 Democratic Party platform endorses the bill on the basis that "people should not be fired based on their sexual orientation or gender identity."
Although eight House Democrats aren't co-sponsors of ENDA, a sea of Republicans continue to withhold support of the bill in a chamber of Congress where their party holds the majority. Of the 233 Republicans in the U.S. House, only six co-sponsor ENDA: Reps. Ileana Ros-Lehtinen (R-Fla.), Richard Hanna (R-N.Y.), Charles Dent (R-Pa.), Jon Runyan (R-N.J.), Chris Gibson (R-N.Y.) and Michael Grimm (R-N.Y.).
Americans for Workplace Opportunity, a coalition of groups seeking to pass ENDA, have launched a $2 million push aimed at passing ENDA in the House. Much of the money is coming from Republican superdonors Paul Singer and Seth Klarman, who each donated $375,000. Nonetheless, not a single Republican co-sponsor has signed on to ENDA since the start of the campaign last month.
Jeff Cook-McCormac, senior adviser to the pro-LGBT American Unity Fund, nonetheless predicted more Republican co-sponsors of ENDA in the coming days.
"In an authentically bipartisan way, we remain laser-focused on getting to the critical number of 218, demonstrating majority support in the chamber," Cook-McCormac said. "This much-needed engagement, member-by-member, in thoughtful and respectful conversations about the need for ENDA is what will enable support for the bill to grow, as we've seen it is a critical element of every successful effort that has advanced freedom for LGBT Americans in our country.  I expect you will see other Republicans indicate their support for ENDA in the weeks and months to come."
Victory Fund honors gay Guatemalan congressman at D.C. conference
Aldo Dávila a vocal critic of country's government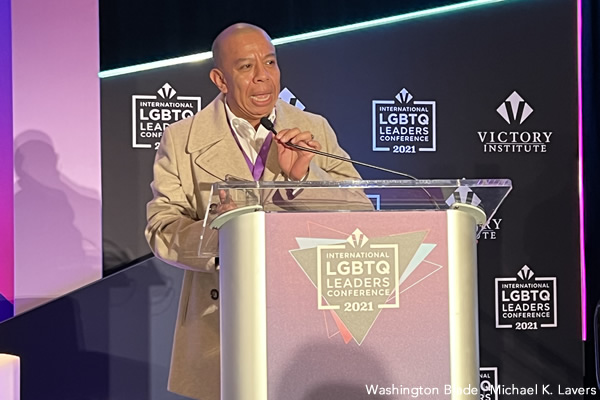 The Victory Fund on Friday honored an openly gay Guatemalan congressman who has faced death threats because of his efforts to fight corruption in his country.
Dávila — a member of the Winaq movement, a leftist party founded by Rigoberta Menchú, an indigenous human rights activist and Nobel Peace Prize winner — in 2019 became the first openly gay man elected to Guatemala's congress. Dávila, who also lives with HIV, had previously been the executive director of Asociación Gente Positiva, a Guatemala City-based HIV/AIDS service organization.
Supporters of President Alejandro Giammattei have lodged several formal complaints against Dávila after he publicly criticized the government over corruption, its response to the pandemic and other issues.
Three men on April 19 approached Dávila's vehicle near Guatemala's National Library and tried to rob him. One of Dávila's bodyguards shot one of the men, but the two other assailants fled the scene before police officers and passersby arrived.
Dávila told the Washington Blade in September during an interview at a Guatemala City hotel that he and his partner installed cameras in their apartment after someone killed their dog.
Two female police officers who arrived at the hotel with Dávila sat in the lobby while he spoke with the Blade. The government a few weeks later reduced his security detail.
"Guatemala is living through the worst democratic crisis in the last 40 years," said Dávila after he accepted the Victory Fund's Global Trailblazer Award at its 2021 International LGBTQ Leaders Conference that is taking place in-person at the JW Marriott in downtown D.C. "Guatemala right now is being paralyzed by corruption and impunity and my voice is uncomfortable because of this."
Dávila became emotional at the end of his remarks.
"I will keep fighting for our rights," he said.
Comings & Goings
Nathanson takes role at Outright Action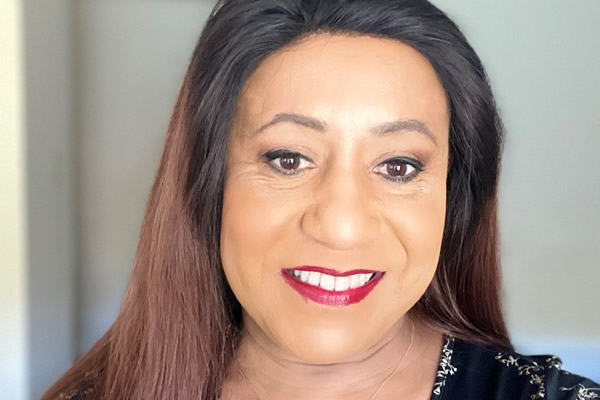 The Comings & Goings column is about sharing the professional successes of our community. We want to recognize those landing new jobs, new clients for their business, joining boards of organizations and other achievements. Please share your successes with us at: [email protected]
The Comings & Goings column also invites LGBTQ+ college students to share their successes with us. If you have been elected to a student government position, gotten an exciting internship, or are graduating and beginning your career with a great job, let us know so we can share your success.
Congratulations to Rikki Nathanson on her new position as Senior Advisor – Global Trans Program with OutRight Action International in New York. Nathanson will be based in D.C.
"I am absolutely thrilled to be taking on this new role as Senior Advisor in OutRight's Global Trans Program," said Nathanson. "I have finally found the perfect fit for me: as a trans woman who has been fighting for equality not only for myself, but for others globally, this position is not only a job, it's intrinsically part of who I am. So, what better way to live, nurture and grow myself."
Nathanson will be working closely with all program staff to ensure a cohesive and intentional approach to gender issues throughout OutRight's programs, including its approach to gender ideology movements. She will lead new initiatives on gender advocacy and policy change, focused but not limited to legal gender recognition and anti-discrimination legislation and policies.
Prior to this Nathanson was director of housing programs at Casa Ruby in D.C. She has also held a number of other positions including: founder/executive director of Trans Research, Education, Advocacy & Training (TREAT), Zimbabwe; chairperson Southern Africa Trans Forum, SATF, Cape Town, South Africa; executive director, Ricochet Modeling Agency, Zimbabwe; and company secretary for Dunlop Zimbabwe Limited, Zimbabwe.
SMYAL Director Shakir to step down Dec. 31
Board to launch Executive Search beginning in January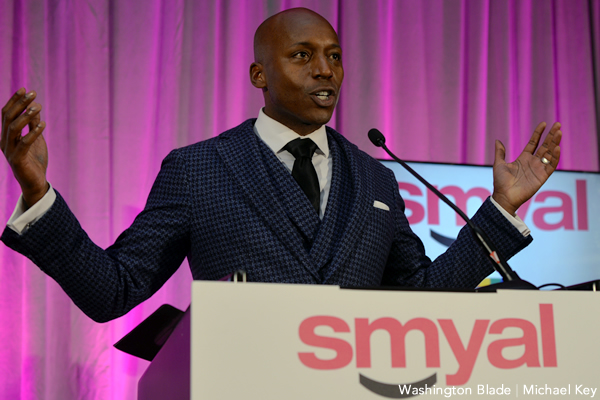 Sultan Shakir, who has served as executive director of D.C.'s LGBTQ youth advocacy organization SMYAL since August 2014, announced on Friday that he will be stepping down from his position effective Dec. 31.
In a Dec. 3 announcement, SMYAL said details of Shakir's future career plans would be announced in the coming weeks.
"While we are sad to see Sultan leave, we wish him nothing but the same success in his new endeavor as he had at SMYAL," said Rob Cogorno, SMYAL's board chair. "His leadership and vision enabled SMYAL to expand greatly needed services to LGBTQ youth in the DC metro area throughout his tenure," Cogorno said.
"I am immensely proud of the work we have been able to accomplish together in my time at SMYAL," Shakir said in a statement released by SMYAL. "SMYAL has been an integral and vital resource in the DMV community for over 37 years, and while we have come a long way in combating homophobia, transphobia, racism, sexual health stigma, homelessness, violence against the LGBTQ community, and oppression, we have a long way to go," he said.
"This work has never been about one person," said Shakir. "SMYAL was founded by our community and we're still around because of our community," he said. "I leave knowing that the commitment and passion of the SMYAL Board, staff, volunteers, and youth leaders have created a solid foundation from which our work will continue to grow until LGBTQ youth no longer need us."
The SMYAL statement says that under Shakir's tenure, SMYAL, which stands for Supporting and Mentoring Youth Advocates and Leaders, expanded its programs and services for LGBTQ youth. Among other things, in 2017 SMYAL opened its first of several housing facilities for homeless LGBTQ youth that include culturally competent case management, education and employment assistance.
"The Youth Housing Program now comprises five programmatic models that serve a combined 61 youth residents," the statement says.
It points out that also under Shakir's leadership, SMYAL expanded the age range of the youth its programs serve under a new Little SMYALs program, which welcomes LGBTQ youth ages 6-12. And earlier in 2021 under Shakir's guidance, SMYAL began a new Clinical Services Department "which provides affirming and accessible mental health counseling," the statement says.
"The SMYAL Board of Directors will officially launch an Executive Search beginning in January 2022 and expects to have named a new Executive Director by summer 2022," the statement says. It says the board will soon name an interim executive director to work with SMYAL's Deputy Executive Director, Jorge Membreno, and the organization's leadership team to oversee the day-to-day activities until a new executive director is named.