East Coast extravaganzas
Philly's Pride also this weekend, Baltimore next; others later in June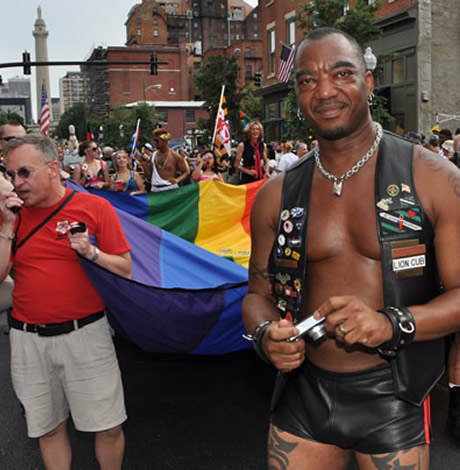 The Baltimore Pride Celebration kicks off June 13 with "Twilight on the Terrace," a cocktail party and fundraiser at Gertrude's Restaurant at the Baltimore Museum of Art. The festival continues throughout the weekend, including a high heel race on Saturday and a block party on Sunday.
"We've expanded our footprint for Pride," says Kelly Neel, interim executive director of the GLBT Community Center of Baltimore and Central Maryland, noting potential for a growing number of attendees.
Unlike previous years, this year's Pride will feature entertainment and vending booths on both Saturday and Sunday instead of keeping those attractions separate from the parade, an adjustment Neel is looking forward to.
Baltimore Pride, which expects about 10,000 each day of the weekend-long celebration, will likely host a mass wedding this year, making a tradition out of a ceremony first held at last year's Pride, the first year same-sex marriage was legal in the state.
Decades after the first Pride festivals were celebrated, Neel says there is still a place for them each summer, even as barriers fall for LGBT couples across the country.
"It's great that there's more awareness now and people are being more accepting of the LGBT community," Neel says. "But I think that will just serve to make the parades bigger. Pride is not only a celebration of what's going on in the now. It's more a celebration of the past and a history of activism as well as the future."
The city of brotherly love celebrates Philly Pride this weekend with a parade starting Sunday at noon from Philadelphia's 13th and Locust streets. At this year's pride — the first in Pennsylvania since same-sex marriage was legalized last month — the Hon. Dan Anders of the Philadelphia Court of Common Pleas will conduct marriage ceremonies at Independence Hall. Married couples will receive wristbands to the Pride festival.
The entertainment headliner is the Village People. Other Pride weekend events include a kick-off block party from 6-11 p.m. tonight on 12th Street between Walnut and Spruce, and the annual Dyke March on Saturday in Kahn Park at 3 p.m. For more details, visit phillypride.org.
The weeklong New York City Pride celebration starts June 24 this year, beginning with a family movie night featuring "The Wizard of Oz" at Hudson River Park's Pier 46.
Other events include the rally on June 27, hosted by "RuPaul's Drag Race" judge Michelle Visage and featuring performances from season four winner Sharon Needles as well as Betty Who, also set to play D.C. this weekend.
The centerpiece of the city's Pride weekend is the New York Pride March, which steps off at noon. It begins at 36th St. and Fifth Ave., and ends at Christopher and Greenwich streets. What began as a 500-person "gay power" demonstration in June 1969 after the Stonewall Riots, has since grown into an annual civil rights celebration featuring 50 floats and more than 300 organizations.
This year's Pride boasts big-name grand marshals: "Orange is the New Black" star Laverne Cox; lead actor in the hit HBO television series "Looking" Jonathan Groff; and Rea Carey, executive director of the National Gay and Lesbian Task Force.
Following the parade is Dance on the Pier from 4-10 p.m. on Hudson River Park Pier 26. All proceeds from this year's dance, featuring a live performance from pop performer Demi Lovato, benefit the city's official Pride events and LGBT community organizations. For more details on pride celebrations in New York City, visit nycpride.org.
Frederick's third annual pride festival takes place June 28 from noon-6 p.m. in Carroll Creek Linear Park. Attractions include a pie eating contest, music performances, booths from local businesses, as well as an interfaith service at 11 a.m. the morning of Pride, a new addition this year. For more information, visit thefrederickcenter.org.
Chesapeake Pride festival kicks off later in the summer on Aug. 2 from noon-6 p.m at the Mayo Beach Park in Edgewater, Md. Head to the beach for "fun in the sun and a fabulous drag show," Chesapeake Pride's website says. Visit chesapeakepridefestival.org for details and updates.
Mayor's office to host Pride tie-dye party
Guests to make colorful shirts for 'PEACE. LOVE. REVOLUTION' theme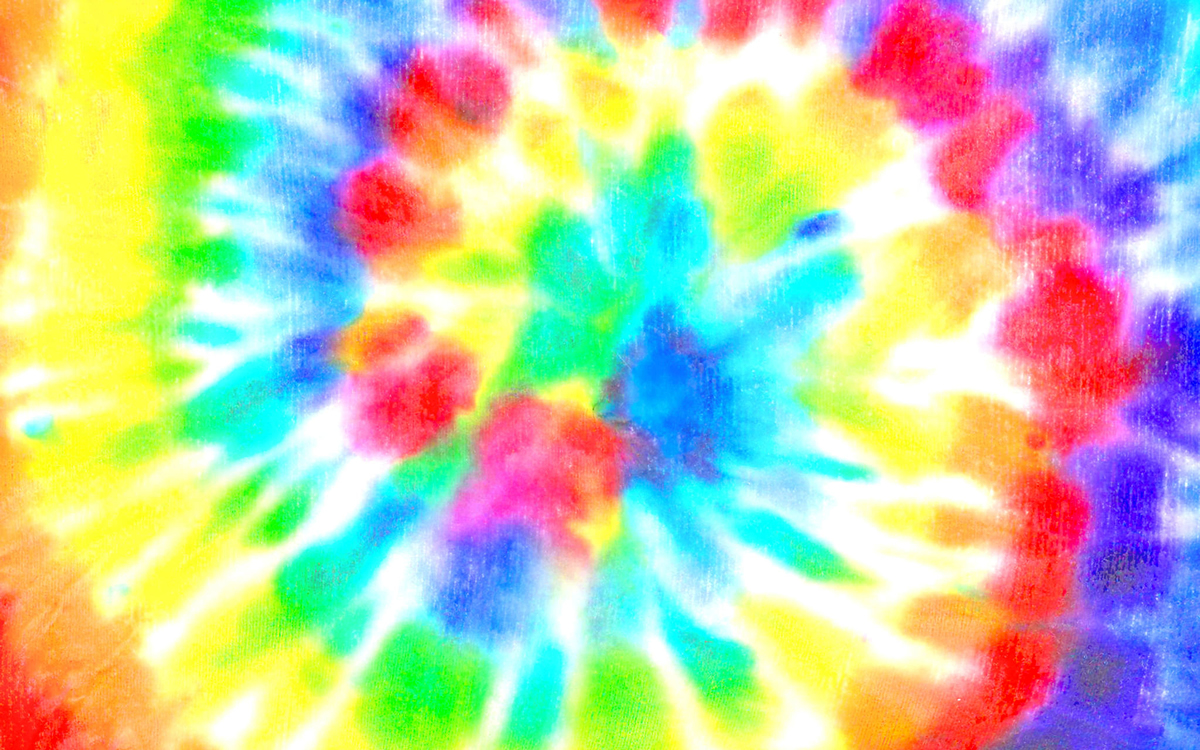 The Mayor's Office for LGBTQ Affairs will host "Love Out Loud: Tie Dye Party for Pride" on Wednesday, June 7 at 5 p.m. at the Frank D. Reeves Center of Municipal Affairs.
The event, hosted along with the DC Center for the LGBT Community and Capital Pride Alliance, will be an afternoon for community and artistry. Guests are encouraged to bring their creativity to make some colorful tie-dye shirts in line with this year's Pride theme, "PEACE. LOVE. REVOLUTION."
This event is free to attend and more details are available on Eventbrite. 
D.C. to celebrate LGBTQ poetry
Pride Poem-a-Day presents second installation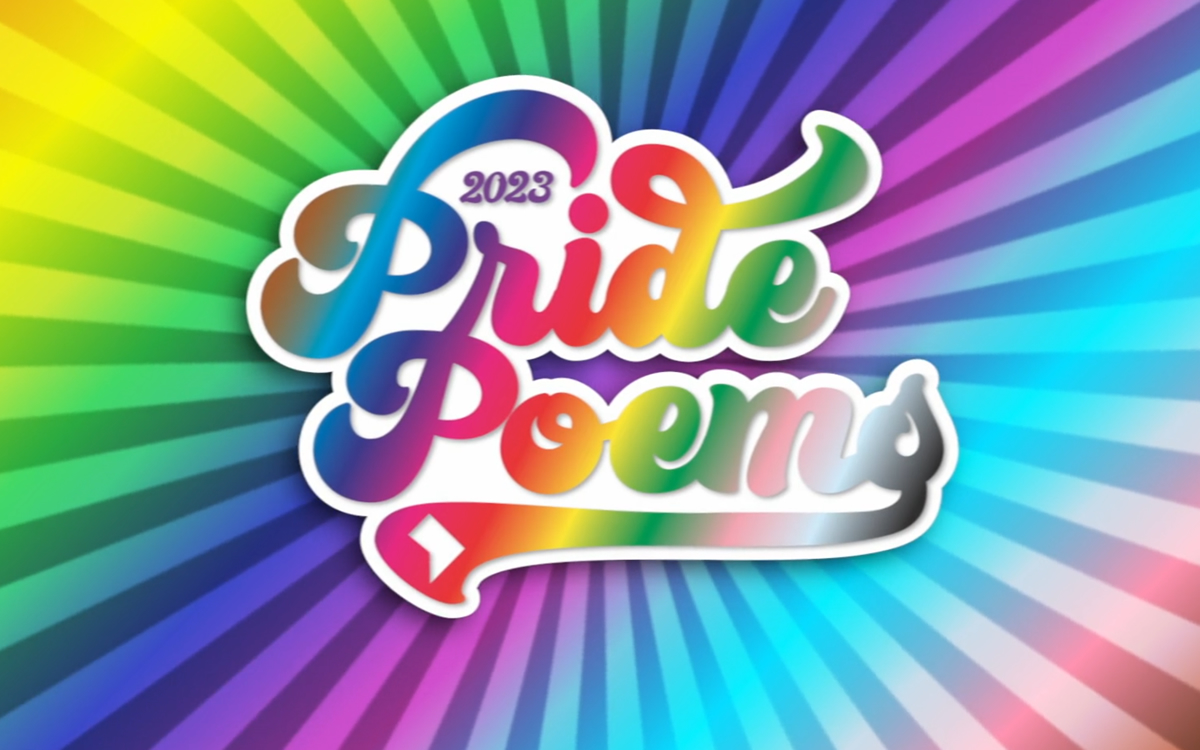 DC Pride Poem-a-Day will present its second installation of short videos featuring LGBTQ poetry from the Washington, D.C. area to celebrate Pride month.
A new video will be released each day in June and will feature different poets reading an original poem on the theme of "heritage."
The videos highlight LGBTQ poets from a variety of backgrounds, ethnicities, races, and countries of origin, and also poets from minority religions, multi-lingual, and disabled. 
To access the poetry, visit DC Pride Poems' website.
Calendar: June 2-8
LGBTQ events in the days to come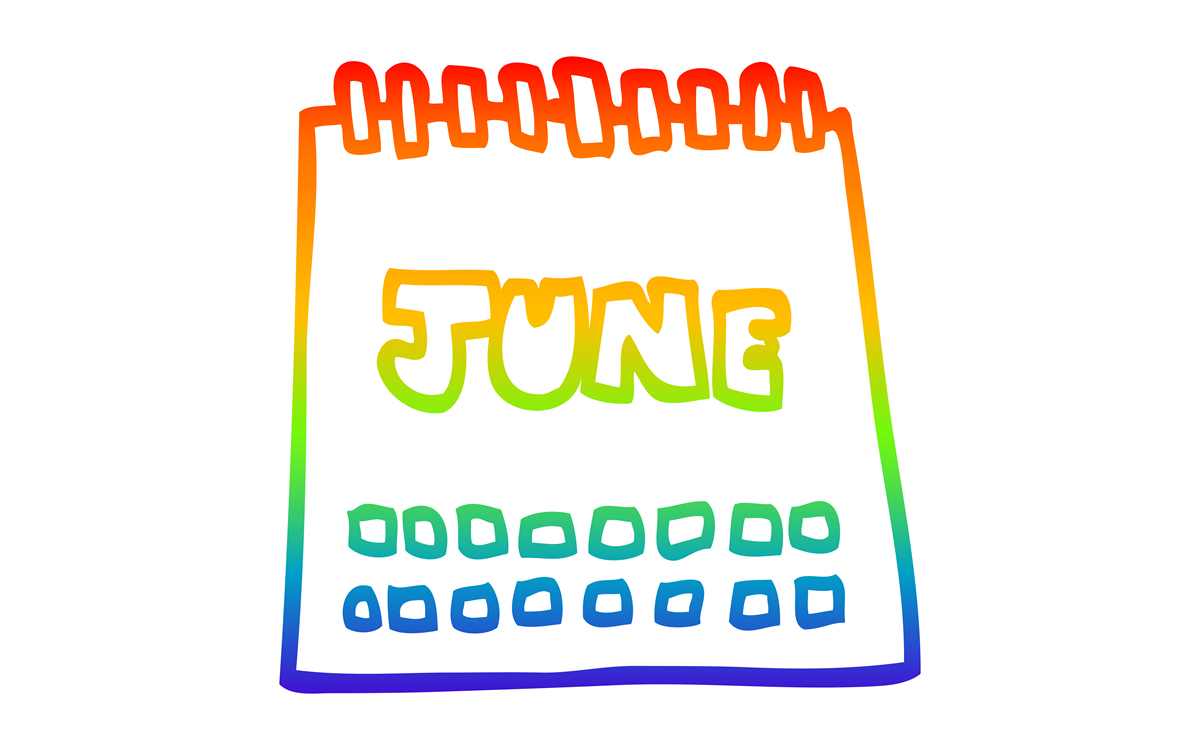 Friday, June 2
Center Aging: Friday Tea Time will be at 2 p.m. on Zoom. This event is a social hour for older LGBTQ+ adults. Guests can bring a beverage of choice. For more information, contact [email protected].
Go Gay DC will host "LGBTQ+ Pride Kickoff Social" at 7 p.m. at The Commentary. This event is ideal to make new friends in the LGBTQ community and enjoy the bottomless happy hour specials at Puro Gusto. Admission is free and more details are available on Eventbrite.
Saturday, June 3
Virtual Yoga Class with Jesse Z. will be at 12 p.m. online. This is a weekly class focusing on yoga, breath work, and meditation. Guests are encouraged to RSVP on the DC Center's website, providing your name, email address, and zip code, along with any questions you may have. A link to the event will be sent at 6 pm the day before.
LGBTQ People of Color Support Group will be at 1 p.m. on Zoom. LGBTQ People of Color can come together and talk about anything affecting them in a space that strives to be safe and judgment free. There are all sorts of activities like watching movies, poetry events, storytelling, and just hanging out with others. For more details, visit thedccenter.org/poc or facebook.com/centerpoc.
Project DC Events will host "DC Pride Crawl" at 2 p.m. at Dupont Circle's best bars. Guests are encouraged to put on their brightest and most colorful outfit, grab friends, and enjoy a day of drinks and celebration. Tickets start at $20 and can be purchased on Eventbrite. 
Sunday, June 4
AfroCode DC will be at 4 p.m. at Decades DC. This event will be an experience of non-stop music, dancing, and good vibes and a crossover of genres and a fusion of cultures. Tickets cost $40 and can be purchased on Eventbrite.
"Largest LGBTQIA+ Singles Flamingle" will be at 7 p.m. at THRoW Social DC. Guests can enjoy signature cocktail and wine specials, food, games, and live music while mingling with single people in the local LGBTQ community. This event is free and more details are available on Eventbrite.
Monday, June 5
Center Aging Monday Coffee and Conversation will be at 10 a.m. on Zoom. LGBT Older Adults — and friends — are invited to enjoy friendly conversations and to discuss any issues you might be dealing with. For more information, visit the Center Aging's Facebook or Twitter.
Capital Pride Interfaith Service Planning Meeting will be at 6 p.m. on Zoom. The Capital Pride Interfaith Service is an "integrated service" respectfully demonstrating the breadth, depth, and sincerity of our faith, exposing the lie that anti-gay fundamentalists have a monopoly on faith and religion. For more details, [email protected]. 
Tuesday, June 6
Go Gay DC will host "LGBTQ+ Pride Reception" at 5 p.m. at Turkish Coffee Lady. This event is to foster cross-cultural connectedness and make friends in the LGBTQ+ and allied community. Attendance is free and more details are available on Eventbrite.
Pride on the Patio Events will host "LGBTQ+ Social Mixer" at 5:30 p.m. at Showroom. Dress is casual, fancy, or comfortable and guests are encouraged to bring the most authentic you to chat, laugh, and get a little crazy. This event is free and more details are available on Eventbrite. 
Wednesday, June 7
Job Club will be at 6 p.m. on Zoom. This is a weekly job support program to help job entrants and seekers, including the long-term unemployed, improve self-confidence, motivation, resilience and productivity for effective job searches and networking — allowing participants to move away from being merely "applicants" toward being "candidates." For more information, email [email protected] or visit thedccenter.org/careers.
Center Aging Women's Social & Discussion Group will be at 6:00p.m. on Zoom. This group is a place where older LGBTQ+ women can meet and socialize with one another. To register, visit the DC Center's website. 
Thursday, June 8
KINETIC Presents will host "KINETIC Pride 2023 DC Weekend Pass" at 10 p.m. at four D.C. venues. This partnership with Capital Pride Alliance will feature a performance by global pop star Betty Who at Echostage, stunning visuals, and top talent. Tickets start at $149 and can be purchased on Eventbrite.