Best of Gay D.C. XIII: Nightlife
Winners from the Blade's readers poll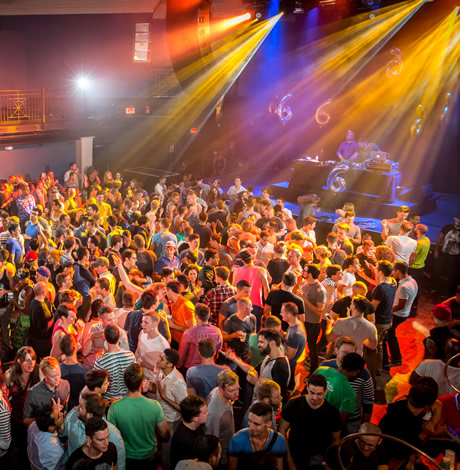 To see the winners of the Washington Blade's Best of Gay D.C. readers poll in other categories, click here.
Best Outside-the-District Bar
Freddie's Beach Bar
555 23rd St.
South Arlington, Va.
703-685-0555
Runner-up: Club Hippo
Baltimore
Best Rehoboth Bar
Blue Moon
Runner-up: Purple Parrot
After more than 30 years of entertaining crowds of tourists and locals alike, the Blue Moon is an iconic presence on Baltimore Avenue. The restaurant side of the building serves up some of the best food in town, while the bar side is busy year round. From the friendly bartenders — Matt, Chandler, Rich and others — to the lineup of entertainment, which includes Cashetta, Mona Lotts and, of course, the Queen of Rehoboth, Pamala Stanley, there's always an energetic and welcoming vibe at the Moon. (KN)
Blue Moon
35 Baltimore Ave.
302-227-6515
Best Happy Hour
Bear Happy Hour at Town
Fridays from 6-10 p.m.
Town Danceboutique
2009 8th St., N.W.
202-234-8696
Runner-up: Nellie's Sports Bar
Best Place to Meet Men
Nellie's Sports Bar
900 U St., N.W.
202-332-6355
Runner-up: JR.'s
Best Drag Show
Ladies of Town
Runner-up: D.C. Kings
The Ladies of Town perform cabaret style every Friday and Saturday night downstairs at 10:30 p.m. and feature many of the most well-known and established drag queens in the D.C. area. The cast is Lena Lett, Shi-Queeta-Lee, Ba'Naka, Tatianna and Epiphany B. Lee. The Ladies of Town also won this award in 2008, 2011 and 2012. (JD)
Town Danceboutique
2009 8th St. N.W.
202-234-8696
Best Place to Meet Women
Phase 1
525 8th St. S.E.
202-544-6831
Runner-up: Ladies Tea at Hank's Oyster Bar
Best Gay-Friendly Straight Bar
Dacha Beer Garden
Runner-up: Stoney's
Beer lovers rejoice. This beer garden, located in the Shaw neighborhood, is perfect for expanding your beer palate. If you're feeling adventurous you can even order a boot of beer — exactly what the name suggests. (MC)
Dacha Beer Garden
1600 7th St., N.W.
202-524-8790
Best Live Music
9:30 Club
815 V St. N.W.
202-265-0930
Runner-up: Black Cat
Best Neighborhood Bar
JR.'s
1519 17th St., N.W.
202-328-0090
Runner-up: Nellie's Sports Bar
Best Men's Party
Mixtape
Runner-up: Bear Happy Hour at Town
Mixtape, which celebrated its sixth anniversary last month, wins this category again this year after last winning in 2012. The monthly dance party, where DJs Shea Van Horn and Matt Bailer spin "anything you can dance to" has its third annual Mixtape Halloween Bash Oct. 31 at the Howard Theatre (620 T St. N.W.). Doors open at midnight and tickets are $10. (JD)
Mixtape
Locations vary
Best Women's Party
Phasefest
Runner-up: Bare by LURe
Best Alt Party
GAY/BASH!
The Black Cat
1811 14th St., N.W.
Next event is Halloween Freak Show Saturday night, a queer night of rock and pop gems with DJs Dean Sullivan and Josh Vogelsong and performances by Heidi Glum and Rumor Millz. Doors open 10 p.m. Cover is $5. Tickets available at the door or at blackcatdc.com. GAY/BASH! also won this prize last year. (JD)
Runner-up: Otter Crossing
'Framing Agnes' unearths historic trans narratives for engaging doc
Pioneering figure beat the cis-hetero patriarchy at their own game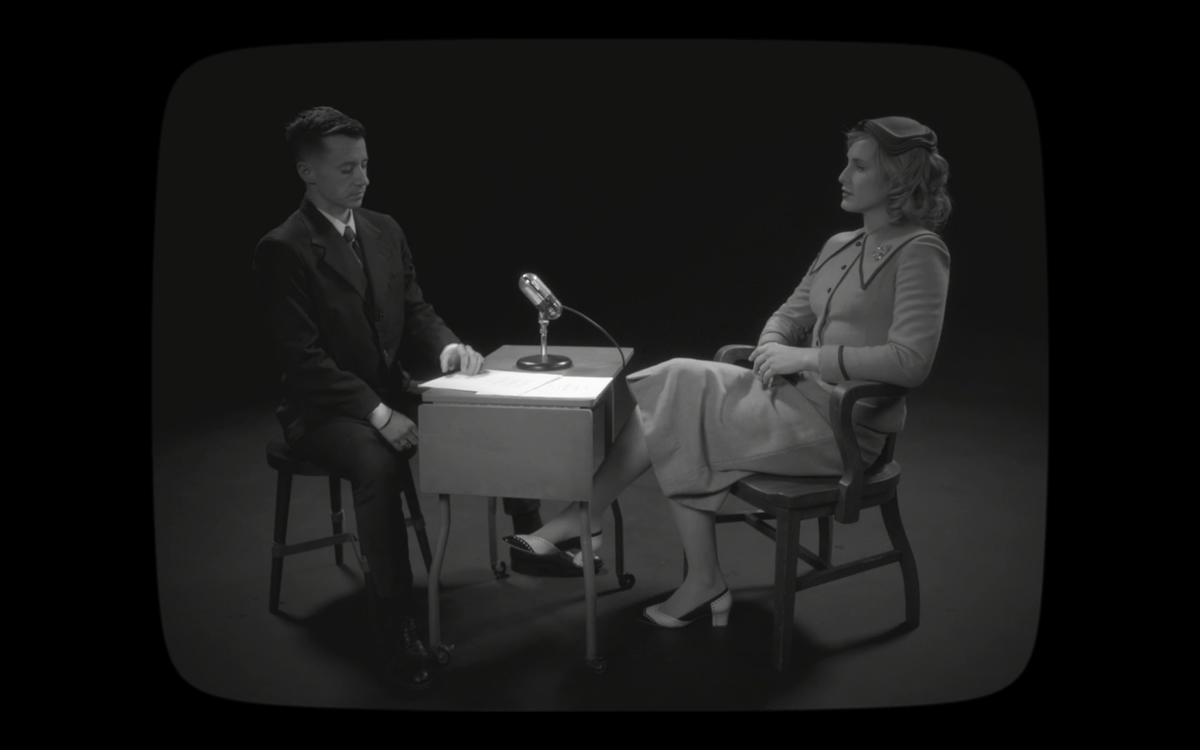 You might assume in 2022 that information about our cultural heroes from the past would be readily available. After all, we carry the entire repository of human knowledge, or at least the potential for accessing it, in the palm of our hands; if someone has made a significant impact in our history, even within the history of a specific community, it stands to reason that a factual chronicle of their life would exist.
What happens, though, when an important figure is part of a community that has been historically disregarded by the mainstream narrative? When the influence they've cast across the years has been buried deep in anonymity by a determined effort to marginalize or even erase the community they represent?
That's the question explored in "Framing Agnes," a new film from transmasculine Canadian director Chase Joynt ("No Ordinary Man") that blends documentary, narrative, and speculative analysis as it goes on a deep dive into the buried case files of an infamous gender health study headed by psychiatrist Robert Stoller at UCLA in the 1950s and 1960s. The "Agnes" of the title refers to the pseudonymous "Agnes Torres," who was one of dozens of individuals interviewed as part of the research about transgender identity.
Agnes, portrayed in Joynt's movie by Zackary Drucker ("Transparent"), has become legendary within the trans community for successfully navigating an institutional system to access the gender-affirming care it would otherwise have denied her. At a time when surgery was only granted to intersex individuals, she lied about having taken estrogen to feminize her body from an early age, claiming instead to have been born with physiological characteristics of both genders; she was given access the procedure, which was performed in 1959, and continued to participate in the study. Years later, she confessed her ruse to Stoller, who was then forced to retract and rethink the findings which had formed part of the basis for his influential writings around transgender identity — writings, it should be said, that approached the subject as a "pathology" and considered it a psychological condition to be corrected or prevented.
It's easy to see why Agnes would be a heroic figure to today's trans community. After all, she not only beat the cis-hetero patriarchy at their own game, she also managed to single-handedly sabotage the credibility of theories that were being used to legitimize anti-trans bias. Though her real identity may be forever hidden to us, her audacity alone is more than enough to elevate her to the status of trans icon.
She was, however, not the only one. The interviews – which were conducted by sociologist Harold Garfinkel, Stoller's collaborator on the study – also document the lived experiences of many other anonymous participants, and Joynt's film positions Agnes as only the best-known among what was, in fact, a much wider and more diverse sampling of individuals, all with relatable stories about living a trans life in mid-century America. These include trans women of color as well as trans men, who were far outside the boundaries of what most Americans were willing to accept in an era when Christine Jorgensen – pretty, blonde, and "respectably" cultured – was the only face of "transsexuality" in the public eye.
In "Framing Agnes," Joynt elevates a handful of these unsung trans pioneers alongside Agnes, collaborating with several notable trans performers – besides Drucker, Angelica Ross ("Pose"), Jen Richards ("Mrs. Fletcher"), Max Wolf Valerio, Silas Howard, and Stephen Ira are among the cast – to re-enact their interviews with Garfinkel on camera. Eschewing a straightforward approach in favor of a more artful conceit, these segments are presented not in their clinical setting, but in the style of a Mike-Wallace-style TV interview of the era, with Joynt himself taking on the role of Garfinkel opposite each of his subjects. Even further, he intersperses the re-enactments themselves with footage and interviews documenting the creation of the segments – something akin to a "making of" special feature built right into the movie itself – and commentary focused on putting these historical snapshots of trans life into the context of what we now understand about transgender identity.
While it all might sound a trifle art-y, the filmmaker maintains a loose, accessible, even playful tone to the style – while still respecting the subject matter, and the subjects – that no doubt contributed to the movie's win of both the Audience Award and the "NEXT" Innovator Prize at this year's Sundance Festival. Rather than interrupting the flow, this stylistic format illuminates the material as we go, giving us a chance to share the insights of the artists as they work to bring these nuggets of history to life, and offering an opportunity to reflect on how these long-hidden tales of queer existence connect to our own in the here and now.
Yet there are times in "Framing Agnes" – particularly in its latter half – when one can't help but feel frustrated by a sense of distance. We are ultimately given only snippets of these compelling narratives and left only with conjectured facts that can be extrapolated from contextual circumstance or by reading between the lines; the onscreen discussion around them – helped immeasurably by the availability of language around the subject matter that didn't exist at the time they were recorded – serves to enlighten, to amplify, and to humanize, but we are never allowed to get deeply enough inside them to really know the people at their center.
That, of course, is the answer to the question we posed in the beginning. When the record of our heroes has been suppressed, all we have left are icons. We can surmise, project, interpret, and guess as much as we want, but we can never know much, if anything, about them beyond whatever words they may have left us. In the case of Agnes and her fellow interviewees, those words reveal much about what it was like to be trans in their time, and verify many of our assumptions about it while contradicting others.
They tell us things about their feelings, their relationships, their self-esteem, their survival tactics, and many of the other universal touchstones of experience that can evoke solidarity between generations an era apart; beyond these things, they tell us nothing, and we can only rely, like the artists who came together to create "Framing Agnes," on our imaginations.
It helps that each of the performers seems deeply invested in their character – further proof, if any were needed, of the value of lived experience over outsider assumption when it comes to acting in such roles – and that the vintage segments are executed with meticulous skill and attention to detail. And if we are denied, perhaps, the opportunity to fully access the lives of the people Joynt's movie profiles, we are welcomed into the conversation about them – indeed, into the whole creative process – by the artists who brought them to us.
"Framing Agnes" is currently in a limited theatrical run before expanding to select cities nationwide. If it doesn't make it to a screen near you, don't worry – it's slated for a streaming debut early next year.
Trans soprano leads glorious 18th century 'Christmas Oratorio'
Misgivings about fitting into music world prove unwarranted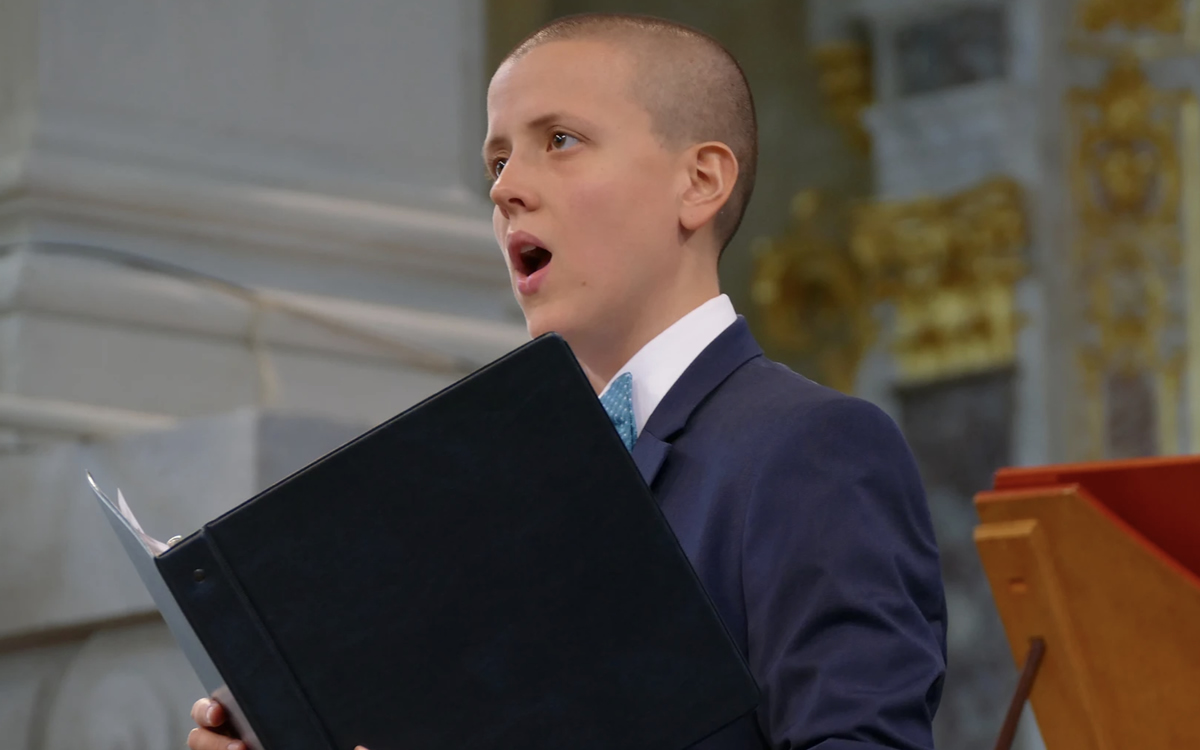 Washington Bach Consort presents
Bach's Christmas Oratorio
Saturday Dec. 10 at 7 p.m.
Music Center at Strathmore
5301 Tuckerman Lane
North Bethesda, Md.
$25 – $89
Strathmore.org
When it comes to opera, Elijah McCormack, 28, is typically cast as children. The talented trans male soprano looks young and sings high, so outside of an educational setting where he's played adult parts, playing extreme youths has become a sort of musical niche.
"It would be really cool to do a baroque opera and actually sing the primary male lead," he opines good naturedly before avowing a passion for both opera and his other work – singing sacred music as a grownup at far-flung concerts and festivals.
On Saturday, McCormack joins the Washington Bach Consort at Strathmore as the soprano soloist in Bach's Christmas Oratorio, a glorious 18th century Baroque telling of the Nativity, sometimes billed as Germany's "seasonal equivalent to the English-speaking world's "Messiah."
"The oratorio is lovely. There are two soprano arias: one is bouncy and exciting and the other meditative. I like them both," he says.
While this is his first time performing at Strathmore, he's sung with the Washington Bach Consort before. The consort's artistic director Dana Marsh met McCormack at Indiana University's Historical Performance Institute (where Marsh is a professor and McCormack graduated in 2019 with a master's of music) In recent years, Marsh has invited him to sing with the consort as both soloist and ensemble member. McCormack cites Marsh as a formative influence and great help.
McCormack grew up in Connecticut (where he's currently based) surrounded by classical music. In addition to a lawyer father passionate about the Romantics (Mahler, Strauss, Wagner), there were many choir practices and performances at the local Episcopalian church, and some pre-transition musical theater parts in high school including Grandma Tzeitel in "Fiddler on the Roof."
"I liked musical theater; it didn't like me," he says wryly.
During his undergrad years at Skidmore, a liberal arts college in upstate New York, McCormack was a studio art major with a concentration in painting who did loads of singing too. Still, as a trans male soprano, he wasn't sure there would be a place for him in the professional musical performance world.
In 2016, near the end of his senior year, something rare and wonderful happened. Skidmore uncharacteristically staged a fully produced Baroque opera, "Serse" by Handel, and McCormack was cast as the secondary male lead, a role originally written for a castrato: "That experience of singing was really affirming for me. I suddenly knew there were roles for me and music that suited my voice."
He had realized he was trans at 17 and transitioned socially at Skidmore. "For me personally, it was a fairly uncomfortable way for me to spend my first years in college. At one point, I'd thought about hormone therapy and figured that "Serse" would be the last hurrah of my soprano voice. But because I loved singing soprano so much, I didn't do it."
Other changes were made without regret, however. He credits top surgery in 2014 with improving both his general quality of life as well as his singing abilities. No longer having to bind his chest, like many trans men and trans masculine people do, his singing markedly improved.
Also, misgivings about fitting into the music world have proved unwarranted.
"Always, walking into an audition room is the hardest part. I tend to think they know I'm queer but maybe they're unsure exactly what flavor of the rainbow I am," says the prize-winning singer. "So far, being visibly gender nonconforming, especially in a traditional space like you typically find with classical music, hasn't elicited negative reactions. People don't understand everything, but I'd say the world is catching up in terms of how to talk to and about people of various gender experiences."
At over two hours is Bach's Christmas Oratorio too heavy for the casual listener?
"Depends on attention span," he says. "But as things go, it's accessible — fun, joyful, and a good time. And it's not one of the usual holiday things you're likely to have already seen a million times."
Eckington Hall plans 'Holidaze' market
Jewelry, art, ceramics, vintage clothing, food, beer and more at event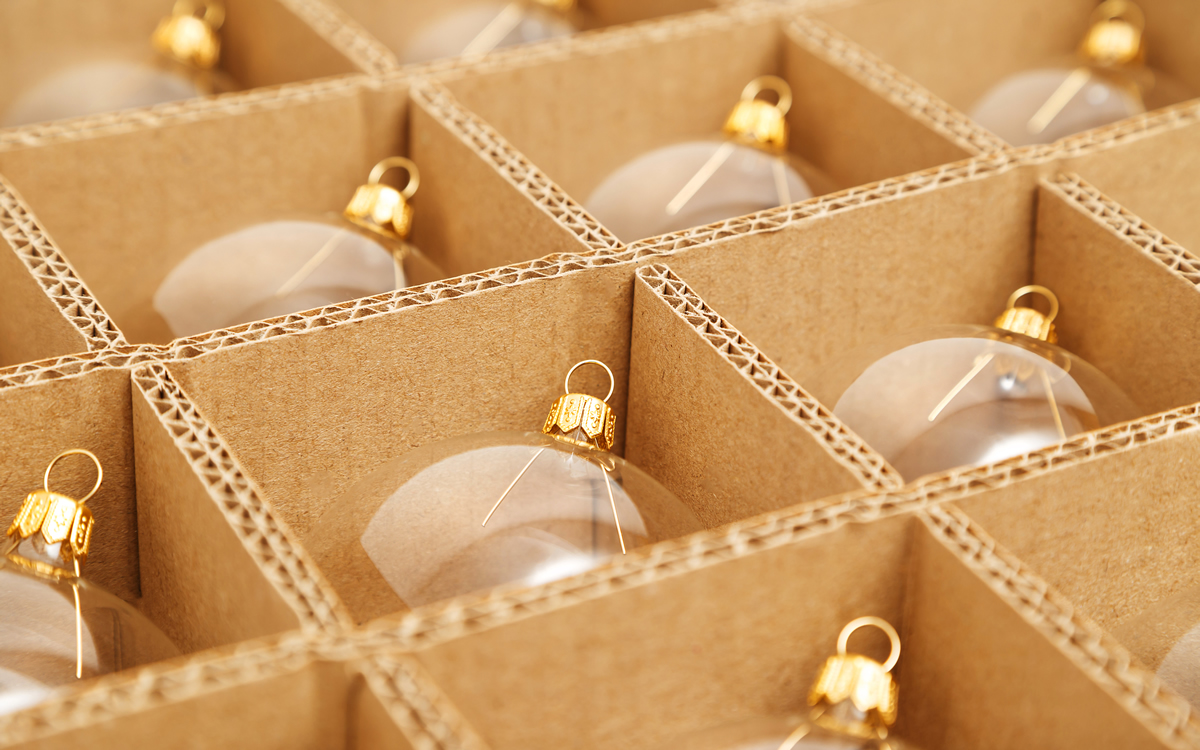 Eckington Hall and DC Bouldering Project will join forces for "Eckington Place Holidaze," a holiday market, on Saturday, Dec. 17 at 1 p.m along the Woonerf on Quincy Lane.
The event will feature vendors selling a variety of goods such as jewelry, art, ceramics, vintage clothing, candles, books, collectibles, food and beer. Some of the vendors include Denise Lee Art, Love Soultry, Laura Bryant Art, Simple Pleasures and Capital Vintage, among others.
For more information, visit Eckington Hall's website.