December 5, 2014 at 8:00 am EST | by Tim Savoy
The secret to a great winter deal
Buying a home in the winter may not be your impression of the best bet on the right time to buy. Cold weather, holiday travel, and much needed time off from work as well as ringing in the new year can often sway a buyer to waiting until the spring. For some, waiting until the spring seems logical because you may believe there is more to look at or you just do not like touring houses when there is ice and snow on the ground. However, buying in the winter poses its own unique strengths that the other seasons cannot boast: motivated sellers, faster loan approvals and a greater potential to negotiate price.
To begin, competition scares off a lot of buyers in the marketplace. Many times, agents may describe the city (especially within D.C.'s most competitive neighborhoods) as a seller's market — that is, a market where the seller can dictate prices for the buyer much more than a market where inventory sits for a longer period and the buyer has the upper hand. Throughout the winter, this trend is flipped and the lack of buyers in the market causes much less competition for the buyer in purchasing property.
Sure, the inventory does take a dip in the winter, but not as dramatically as you may believe. In December 2013, the change in new condos on the market decreased from around 645 new units in November to 550 units in December. Thus, new listing inventory dropped by around 15 percent from November to December 2013. This drop is not as dramatic as some buyers may expect. Thus, there is still a lot of property to see during the winter.
In winter months, sellers are much more motivated to move inventory off the market. For some winter sellers, especially sellers whose property has sat on the market for a while, a serious buyer may be able to get away with a property at a significantly lower cost to the buyer. This mental game of tying up loose ends on the seller's side pushes for some great deals for the buyer.
Regardless of when you buy, you should be working with services, mainly your real estate agent and your loan officer, that provide a great experience. In the winter, when business slows for both of these industries, you may get even more attention from these services when buying. For mortgages, loan approval may be faster than the rest of the year in winter as the volume of loans being processed by the lender is lower. Moreover, an offer that shows a quicker turnaround to closing may allow for additional leverage in the contract for items such as inspections, closing cost assistance or even price.
Finally, let's end on the highest of notes: buying in the winter allows a buyer to negotiate a better deal. Think of it this way: in a market with motivated sellers and a lower supply of buyers, a seller is more than likely to negotiate price much more than a market with a greater number of buyers. Moreover, for properties that have sat on the market for months, a seller may likely want to negotiate a price that feels right to close by the end of the year.
To sum it up, buying a home in the winter is a great opportunity to take advantage of a slower season. In all, less competition, motivated sellers, faster loan processing and a greater chance of negotiating the list price are all reasons you should buy now in the winter instead of waiting for the spring.
Tim Savoy is a real estate agent with Coldwell Banker Residential Brokerage, Dupont Circle. Reach him at 202-400-0534 or timothy.savoy@cbmove.com.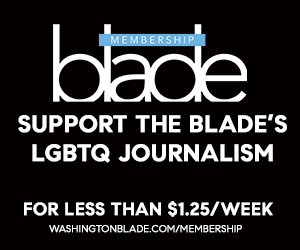 Sign Up for Blade eBlasts