Blood ban underscores enduring anti-gay stigma
New FDA policy falls short of fixing discrimination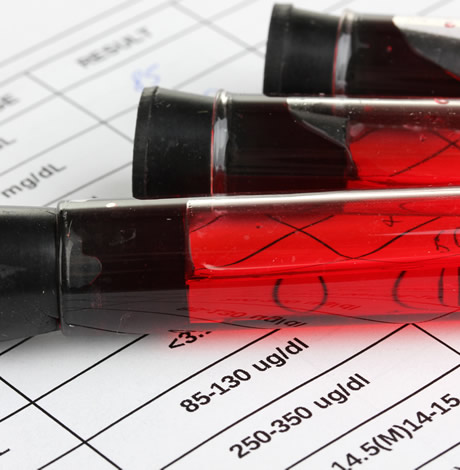 For years, college campuses across the District have been prime locations for blood drives sponsored by the American Red Cross.
That's ironic because at these schools – home to hundreds of gay students in a famously gay city – sizeable portions of their student populations won't ever be able to participate.
American, Georgetown and George Washington universities have all previously hosted blood drives, some as recently as just a few months ago. So have Howard and Catholic universities, as well as the University of D.C. But the Food and Drug Administration's new rule change for donations, which changed a lifetime ban on blood donations from gay men to requiring one year of abstinence from sex, doesn't make much of a difference for men with male partners at these schools.
The FDA's rule change still reinforces negative stereotypes and stigmas about gay men and the seemingly dirty nature of our sexual practices. This stigma is not a fact of life the LGBT community should complacently discount or downplay.
Supporters of the status quo who argue that gays are respected as equals need look no further than their television sets: For better or for worse, the bottom line is that, heading  into 2015, there's still so much more to accomplish on the gay rights front. The blood ban deferral is just a symptom of a larger problem.
For every show featuring openly LGBT actors like "Orange is the New Black," with transgender activist Laverne Cox, there's an equally offensive portrayal out there getting just as much play. Take, for example, TLC's "My Husband's Not Gay." The show features a series of Utah-based Mormon women working through marital issues with their husbands – all of whom admit they are attracted to men, but place their bets on conversion therapy.
The bigotry we see on TLC isn't an isolated incident.
Last summer's "The Normal Heart," a play-turned-HBO special written by Larry Kramer, which powerfully captures the AIDS crisis of the 1980s, has won numerous awards and accolades. But unfortunately, so has HBO's "Looking." It's a decisively boring sitcom back for its second season featuring a lead character fighting a losing battle with his internalized homophobia.
In one particularly disturbing episode, Patrick Murray, played by Jonathan Groff, snaps at his friends who accuse him of having a "gay laugh" — as if even minor displays of femininity are somehow repugnant or culturally unacceptable.
Is "Looking," hailed as one of the first shows featuring an almost entirely gay cast, what our community wants to showcase to closeted or self-hating teens?
Inexplicably, even many young, progressive members of the gay community have been thrilled with the one-year deferral policy on donating blood. They've cited a Williams Institute press release estimating the new rules could lead to 317,000 additional pints of blood donated annually by 185,800 additional gay male donors.
But new technology can detect HIV in blood within nine days. So, beyond perpetuating stigma that's already so pervasive in the media, what's the point in mandating celibacy for a full 365 days?
Yes, for young gays today, life is better than perhaps it's ever been before. Still, society as a whole is not collectively where it should be — and the one-year deferral on blood donations from gay people does not do enough to move us forward.
Instead of putting gay men in the same category as prostitutes, the federal government should have looked to countries like Italy and Spain, both of which rely on detailed background checks of all potential donors to determine whether their blood is suitable for donating.
A policy along those lines would account for instances of HIV contracted through frequent sex with multiple partners, but it wouldn't unfairly discriminate against one segment of the population.
In other words, it doesn't assume — as the current one-year deferral does — that a gay person in a monogamous sexual relationship is more likely to have HIV/AIDS than a promiscuous straight person.
So if you are a student in the D.C. area looking to donate blood — perhaps through Georgetown Donors or the GWU Red Cross Club, student organizations geared toward hosting campus blood drives — be aware: The FDA's rules help cement long-held stereotypes against gay people.
Justin Peligri is a student at George Washington University.
Sondheim's art will be with us for the ages
Iconic work explored sadness, rage, irony, and love of humanity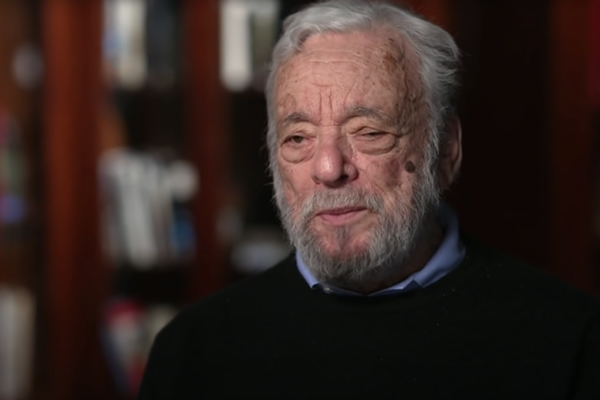 "The only regret I have in life is giving you birth," his mother wrote in a letter to Stephen Sondheim.
The only regret so many of us feel now is that Sondheim, the iconic composer and lyricist, died on Nov. 26 at his Roxbury, Conn. home at age 91.
He is survived by Jeffrey Romley, whom he married in 2017, and Walter Sondheim, a half-brother.
F. Richard Pappas, his lawyer and friend, told the New York Times that the cause of death was unknown, and that Sondheim had died suddenly. The day before he passed away, Sondheim celebrated Thanksgiving with friends, Pappas told the Times.
"Every day a little death," Sondheim wrote in "A Little Night Music."
This isn't the case with the passing of Sondheim. Whether you're a Broadway star or a tone-deaf aficionado like me, you'll sorely miss Sondheim, who the Times aptly called "one of Broadway history's songwriting titans."
Like multitudes of his fans, I don't remember a time in my life when a song from a Sondheim musical hasn't been in my head.
When I was a child, my parents repeatedly played the cast album of "Gypsy," the 1959 musical with music by Jule Styne, lyrics by Sondheim and book by Arthur Laurents. My folks loved the story of the show, which was loosely based on the life of the burlesque artist Gypsy Rose Lee. You haven't lived until you've heard Ethel Merman belt out "Everything's Coming Up Roses!" When I need to jumpstart my creative juices, I remember that "You Gotta Get a Gimmick."
In college, I felt that "Company," the 1970 musical with music and lyrics by Sondheim and book by George Furth, spoke to my generation.
As was the case with Sondheim's musicals, "Company" didn't have a conventional plot, happy ending, or tidy resolution. It takes place during Bobby's 35th birthday party. Bobby, who is single, is celebrating with his friends (straight, married couples). Bobby likes having friends but doesn't want to get married.
Sondheim didn't come out as gay until he was 40. Yet, even in the 1970s, it was hard not to think that Bobby in "Company" wasn't gay.
Once you've heard Elaine Stritch sing "The Ladies Who Lunch" from "Company," it becomes indelibly etched in your brain.
Who else but Sondheim could have written, "And here's to the girls who play/smart-/Aren't they a gas/Rushing to their classes in optical art,/Wishing it would pass/Another long exhausting day/Another thousand dollars/A matinee, a Pinter play/Perhaps a piece of Mahler's/I'll drink to that/And one for Mahler!"
In September, I, along with legions of other theater lovers, were thrilled when Sondheim told Stephen Colbert on "The Late Show," that he was working with David Ives on a new musical called "Square One."
In his musicals from "Follies" to "Sweeney Todd" to "Sunday in the Park with George," Sondheim, through his lyrics and music, revealed the internal depths of his characters and the sadness, tenderness, bitterness, rage, irony, wit, and love of humanity. Sondheim's wordplay was so brilliant that he did crossword puzzles for New York magazine.
Over his decades-long career, Sondheim won every award imaginable from the Pulitzer Prize for "Sunday in the Park with George" to the Presidential Medal of Freedom (awarded to him by President Barack Obama in 2015). He received more than a dozen Tony Awards for his Broadway musicals and revivals as well as a Tony Award for lifetime achievement in 2008.
Thankfully, Sondheim's art will be with us for the ages.
A remake of "West Side Story," directed by Steven Spielberg with a screenplay by Tony Kushner, premieres this month.
Sondheim is a character in the Netflix film "tick, tick BOOM!," directed by Lin-Manuel Miranda. The movie is based on an autobiographical posthumous Jonathan Larson (the composer of "Rent") musical. Sondheim is supportive of Larson's work.
Thank you Stephen, for your art! R.I.P.
Kathi Wolfe, a writer and poet, is a regular contributor to the Blade.
Publish trans employment stats
Not enough corporations that march in Pride are hiring non-binary staff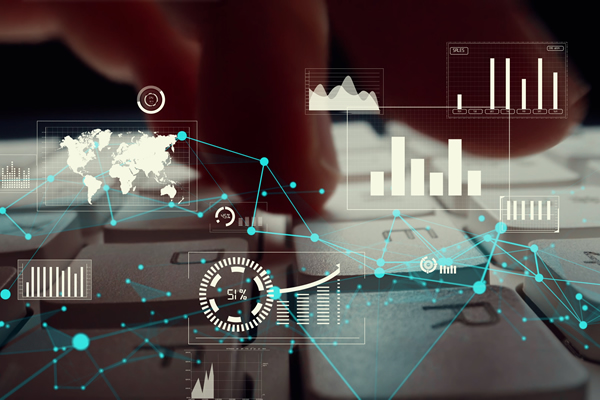 On Nov. 10, the top-tier consulting firm McKinsey published a report on discrimination toward trans people in the workplace. The report came out with numbers that we have all known true for a long time and lead to one conclusion: Trans people have a harder time finding jobs, holding them down, and advancing in their careers.
Specifically, McKinsey cited the fact that cisgender people are twice as likely to be employed as trans people, and that more than half of trans employees are uncomfortable being out at work. Meanwhile, cisgender employees make 32% more than trans employees in the workplace, even if those trans employees hold the same positions or higher positions.
On top of this, trans people are 2.4 times more likely to be working in the food and retail industries, which pay entry level wages that are much less than decent pay.
These statistics are true based on a number of factors. For one, many trans people have a harder time passing at work, and people who don't pass well face worse job prospects. (As a side note, on top of that, the study pointed to the fact that many trans people exert undue emotional and psychological energy into trying to pass really well and not be discriminated against, which takes a toll on their mental health.)
So what is a concrete step that corporations can take to make the trans experience in the workplace better? It's time that corporations step up their game by publishing and making transparent the number of trans employees that they actually hire. Such numbers can be published in any kind of company document: a pamphlet, online report, or even annual shareholder's report. As it is, most corporations do not publish numbers on LGBT employees.
"Rainbow capitalism" is a term we know all too well: major corporations and multinationals flaunting a rainbow and trans pride flag during the month of June, but seemingly doing little to hire more trans people or give back to the community during other months.
Every corporation surely has the time and company-wide infrastructure to get statistics on their trans employees. All they need to do is implement a company-wide survey to new hires. This takes extremely little effort and time in the grand scheme of company workings.
If major corporations like McKinsey, Bain, Deloitte, defense contractors, and hundreds of other huge companies published statistics on trans employees, they would be held accountable for their actions and words.
If these statistics were to be published today, we would probably find out that not enough corporations that march in Pride parades are hiring trans and gender nonconforming employees.
Turning the numbers against corporations will ensure that these same corporations finally live up to their words about workplace inclusion and diversity. It won't cure everything about the issue of being trans in the workplace, but it's a step in the right direction. 
Isaac Amend (he/him/his) is a trans man and young professional in the D.C. area. He was featured on National Geographic's 'Gender Revolution' in 2017 as a student at Yale University. Isaac is also on the board of the LGBT Democrats of Virginia. Find him on Instagram @isaacamend.
Should we be scared of Omicron?
A reminder to stay vigilant against latest mutation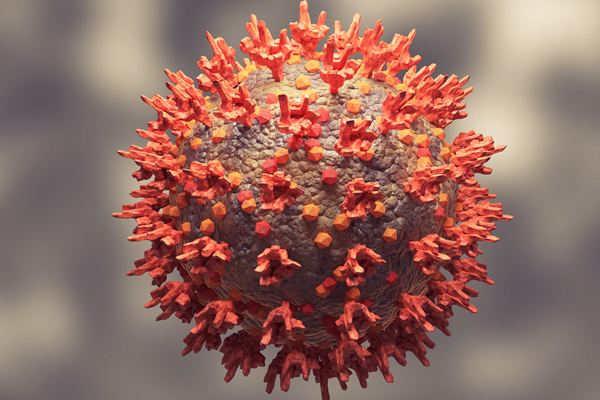 It's Sunday of Thanksgiving weekend when I sit down to write this column. The craziness in the world continues but other than the scare of the new COVID mutation, which has been named Omicron, there isn't one headline to grab attention. Instead, there are many, including some manufactured by the news media to gain viewers or sell papers. Some like the car rampaging through the Christmas parade is frightening but incidents like this seem to be happening all too often.
The stock market went down 1,000 points on Friday because market players freaked out about the new COVID mutation coming out of South Africa. However that didn't seem to stop people from spending their money on Black Friday. Rep. Lauren Boebert (R-Colo.) was again on the attack this time against fellow Congresswoman Ilhan Omar (D-Minn.) accusing her of being a Muslim terrorist. She apologized, or pretended to, but again the Republican leadership wouldn't condemn her statements. These things seemed to be grist for the news media with no one else unfortunately really voicing concern.
Boebert's comments were taken as old hat. They are disgusting, offensive, and dangerous, but as long as her constituents reelect her we will have to live with them. She is joined by Rep. Marjorie Taylor Greene (R-Ga.),  Madison Cawthorn (R-N.C.), and Paul Gosar  (R-Wyo.) who represent the worst in Congress and the worst of the American people. Yet again until their constituents throw them out we have to live with their stupidity and the absurdity of their being where they are. 
The new COVID mutation out of South Africa is potentially a game changer. But it will be important for scientists to look at this carefully to determine how quickly it spreads and whether or not the current vaccines will offer any protection against it. Countries around the world, including the United States, have quickly instituted travel bans for South Africans and those in countries surrounding it. The World Health Organization at this time has suggested this should not be done as it will have limited impact on its spreading and could have severe and detrimental economic impact on countries whose people are being banned. One thing we must learn from this is how important it is to ensure everyone all over the world has access to vaccines as we know the more people who are inoculated the harder it is for the virus to mutate. It is not time to panic yet and by Sunday there was some reporting this new mutation may not be any more difficult to deal with than the current ones and not lead to any more severe illness. The takeaway from all this is we need to keep vigilant, get vaccinated and get booster shots, and make sure we vaccinate our children. Continue to wear masks indoors and wash our hands.
Now the other interesting stories last weekend were about what will happen in the Senate in the weeks leading up to the Christmas holidays. Remember the House of Representatives passed President Biden's Build Back Better bill as a reconciliation measure, which means it can pass the Senate with a simple majority. That would mean every Democratic senator and the vice president. The focus is on two senators: Manchin (D-W.Va.) and Sinema (D-Ariz.). In reality we need to look at a number of others who will fight to either take out or put something into the bill the House passed. It is clear it will not pass in the current form and then it has to go back to the House again.
Another issue that will be taken up is the debt ceiling. It may be a little easier than thought because as recently reported, "After taking a hard line and refusing to negotiate with Democrats during the last standoff over the debt limit, Senate Minority Leader Mitch McConnell (R-Ky.) is quietly looking for a way to get the issue resolved without another high-profile battle." Then there is the budget and since none is passed Congress will have to pass another continuing resolution since the one they passed in September expires on Dec. 3. 
So for the next few weeks there will be a focus on the Senate to see what they do and how obstructionist Republicans want to be. Seems while things change, they somehow remain the same.
Peter Rosenstein is a longtime LGBTQ rights and Democratic Party activist. He writes regularly for the Blade.