SPRING ARTS PREVIEW SPORTS: Fun without the pressure
Several local gay leagues welcome all ability levels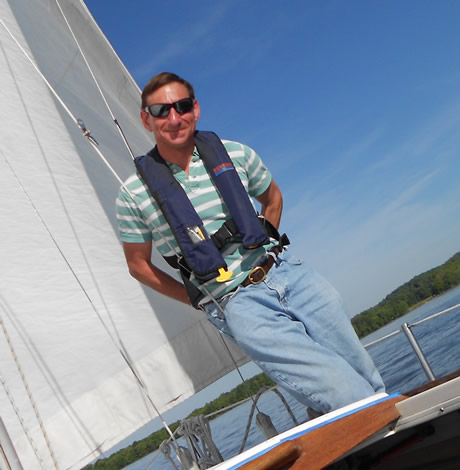 Even though it may not feel like it yet, spring will be here soon and the opportunities to find a place to play in the LGBT sports community of D.C. will become even greater.
Most of the coverage in this column is dedicated to competitive sports, but there is another side of the community — social sports.
While it is true that anyone can join a competitive team and go to the practices without competing, many people may still find that environment intimidating. So here's a list of LGBT sports clubs that offer athletic adventures without having to join a league or compete.
The D.C. Rock Jocks are a group who rock climb outdoors locally and in West Virginia. They also meet indoors at Earth Treks in Rockville and Sportrock in Alexandria. The group offers participants a fun way to stay in shape and to develop better climbing techniques and skills.
The Outriders are a cycling group that rides in D.C. metro area with weekend rides that range from 25-60 miles. They also host casual after-work rides during the week and there are no member fees. Their special interest rides have included Cycling through Virginia Horse Country, Washington and Old Dominion Rail-to-Trail and the Arlington Evening Bike Rides.
D.C. Pride Volleyball has just emerged as a club and in addition to the league that will begin soon, organizers will also offer open play. For three months starting March 18, the group will be at Thomson Elementary School on Wednesday nights. The cost will be $7 prepaid and there will be a weekly cap of 48 players.  Skill development and drills will run for one hour starting at 6:30 p.m. and games will begin at 7:30 p.m.
The D.C. Lambda Squares welcomes singles, couples and those on the rebound to their square dancing club. Their mission is to promote smiles, friendship and square dancing. The group dances at National City Christian Church.
Adventuring is an outdoor club for the LGBT community of D.C. that is mostly known for its weekly hikes on the historic trails in the area. When volunteers are available to lead the group, they also offer things such as bike rides, camping, backpacking and canoeing.
The Rainbow Spinnakers Sailing Club offers the chance to explore the local waterways and see wildlife up close. You can choose to just ride along as a passenger or learn some skills through the informal instruction of the skipper. From April through October, a two-hour trip is offered on Sundays from noon-2 p.m. It departs from Belle Haven Marina in Alexandria.
The D.C. Rawhides host Town & Country every other Saturday at Town Danceboutique. Lessons in country western dancing such as two-step or line dancing run from 7-8 p.m. and open dancing is from 8-10:30 p.m. The cost is $5.
The Atlantic States Gay Rodeo Association sponsors monthly trail rides on horseback at the Piscataway Stables in Clinton, Md. They are held on the first Sunday of every month and for $30, you get a horse and a tack for an hour-long ride.
The D.C. Front Runners offer a series of runs and walks for people of all ages and abilities. The runs are held on Tuesday and Thursday nights as well as Saturday and Sunday mornings. The walks are held on Tuesday nights and Saturday mornings. The group utilizes different routes and the most attended gathering is on Saturday mornings.
Lambda DanceSport offers training for social dancing in ballroom, Latin, swing, two step and line dancing. Members dance at Church of the Pilgrims near Dupont Circle and have training for beginners to advanced.
In addition to the above mentioned clubs, you can ice skate with D.C. Ice Breakers, ski and snowboard with Ski Bums, golf with Lambda Links, learn to row with the D.C. Strokes Rowing Club and play pick-up games with the Federal Triangles Soccer Club and the D.C. Sentinels basketball team.
Las Vegas Raiders head coach resigns after homophobic emails surface
Discovery made during misconduct investigation into the Washington Football Team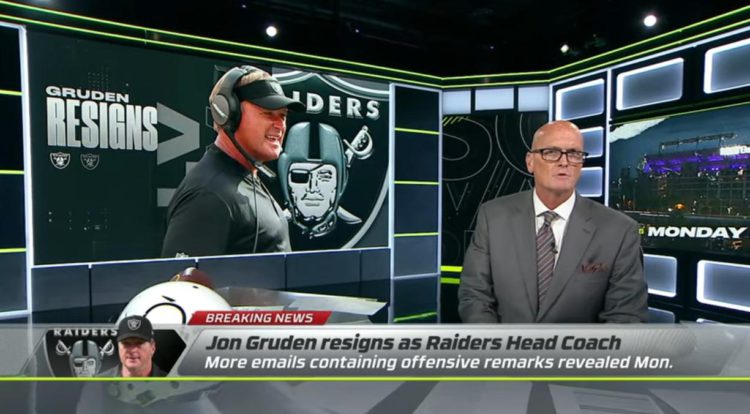 LAS VEGAS — The head coach of the Las Vegas Raiders, Jon Gruden resigned his post Monday after an article in the New York Times reported that he frequently used misogynistic and homophobic language directed at Commissioner Roger Goodell and others in the National Football League, (NFL).
The emails were discovered in a workplace misconduct investigation into the Washington Football Team the Times reported, but ended up costing Gruden his job when they also showed Gruden denounced the drafting of a gay player and the tolerance of players protesting during the playing of the national anthem among other issues.
In a statement released by the team late Monday, Gruden said; "I have resigned as Head Coach of the Las Vegas Raiders. I love the Raiders and do not want to be a distraction. Thank you to all the players, coaches, staff, and fans of Raider Nation. I'm sorry, I never meant to hurt anyone."
The sequence of events started last Friday when the Wall Street Journal reported that Gruden used a racist term to describe NFL union chief DeMaurice Smith in a 2011 email to the Washington team's former executive Bruce Allen.
According to the Associated Press, Gruden apologized for his "insensitive remarks" about Smith, saying they were made out of frustration over the 2011 lockout. But the latest emails sent from between 2011-18 when Gruden was an analyst for ESPN show his use of derogatory language went well beyond that.
A league source confirmed the accuracy of the emails to the Associated Press and said they were sent to the Raiders last week. The person spoke on condition of anonymity because the league hasn't made the emails public.
The New York Times and the Associated Press both noted that Gruden used a gay slur to insult Goodell and said he was "clueless" and "anti-football." He also said Goodell shouldn't have pressured the Rams to draft "queers," a reference to Michael Sam, who was the first openly gay player drafted by an NFL team.
Gruden's abrupt resignation was announced live on the Colts/Ravens "Monday Night Football" broadcast when the NFL ran multiple LGBTQ-inclusive advertisements, including one featuring an NFL logo wrapped in the colors of the Trans Flag and Rainbow Flag Gay City News Editor Matt Tracy reported.
Raiders owner Mark Davis issued a statement which only said that he accepted Gruden's resignation. In a separate statement the Raiders announced that special teams and assistant head coach Rich Bisaccia will serve as Interim Head Coach of the Las Vegas Raiders, effective immediately.
"Coach Bisaccia will meet with the media at the regularly scheduled media availability on Wednesday," the team said.
According to ESPN and the Associated Press, Bisaccia has been a special teams coordinator in the NFL for 19 seasons with the Raiders, Chargers, Dallas and Tampa Bay. He has no head coaching experience but his elevation will allow other assistants in the Raiders organization such as defensive coordinator Gus Bradley to stay in their current roles.
Jon Gruden resigns as Raiders head coach | SC with SVP
New Zealand university names trans athlete 'sportswoman of the year'
Laurel Hubbard is first out trans woman to compete in Olympics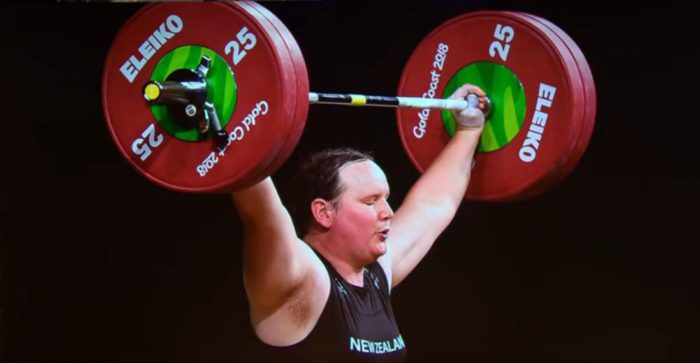 DUNEDIN, New Zealand — Olympic weightlifter Laurel Hubbard was named "sportswoman of the year" at the prestigious 113-year-old University of Otago and OUSA Blues and Golds Awards event this past week.
The 43-year-old Queenstown, South Island, native was the first openly transgender woman to compete in an Olympics when she competed in the women's 87kg weightlifting event at the 2021 Tokyo Games.
In a statement to the local newspaper, the Otago Daily Times, Hubbard said she was ''grateful for all of the support and kindness received from the teaching staff and students at Otago University.''
''It is not possible for athletes to complete at the Olympic level without the encouragement and aroha [a Māori word meaning "love"] of friends, family and supporters.
''This award belongs to everyone who has been part of my Olympic journey,'' she told the paper.
Hubbard's participation at the Tokyo Games had provoked controversy as she had prepared for competing as the world's first out transgender woman Olympian. The director of medicine and science for the International Olympic Committee, Dr. Richard Budgett, directly addressed those who had attacked and mocked the New Zealander and claimed she shouldn't be competing with cisgender women, saying "everyone agrees that trans women are women."
"To put it in a nutshell," he said, "the IOC had a scientific consensus back in 2015. There are no IOC rules or regulations around transgender participation. That depends on each international federation. So Laurel Hubbard is a woman, is competing under the rules of her federation and we have to pay tribute to her courage and tenacity in actually competing and qualifying for the Games."
Otago University Students' Association president Michaela Waite-Harvey told the Otago Daily Times that the Blues awards aim to highlight Otago students excelling in their chosen sport.
''We could think of no-one more worthy of sportswoman of the year than Laurel Hubbard who represented Otago and New Zealand incredibly well at this year's Tokyo Olympics.''
Gold medalist Tom Daley battled COVID in hospital prior to Tokyo games
An x-ray revealed "blotches" on his lungs, and he was kept at the hospital for 10 hours to increase his oxygen levels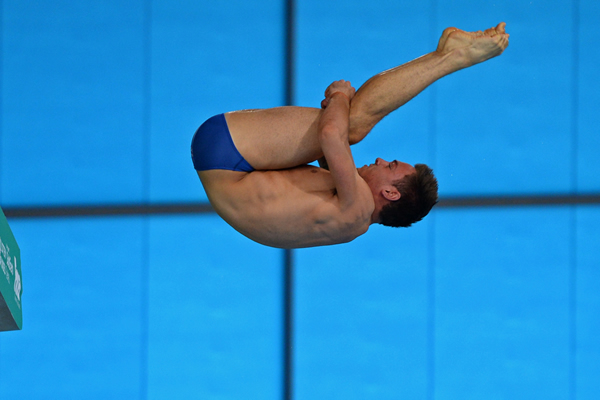 LONDON – British Olympic champion diver Tom Daley acknowledged in an recent interview with British newspaper The Times, that he had been secretly rushed to hospital seven months prior to the summer Tokyo Olympic games after contracting the coronavirus.
Daley told the paper "[my] lungs felt pressurised, as if they had sacks of rice around them", and added: "Every time I stood up, I felt the room spinning and a blinding white light, as if I was going to faint, and as if I couldn't get enough oxygen into my body."
He went on to describe his ordeal in graphic details telling Times journalist Jane Mulkerrins that he gave specific instructions to his husband, screenwriter D. Lance Black one night as he headed off to sleep, what to do in the event he quit breathing.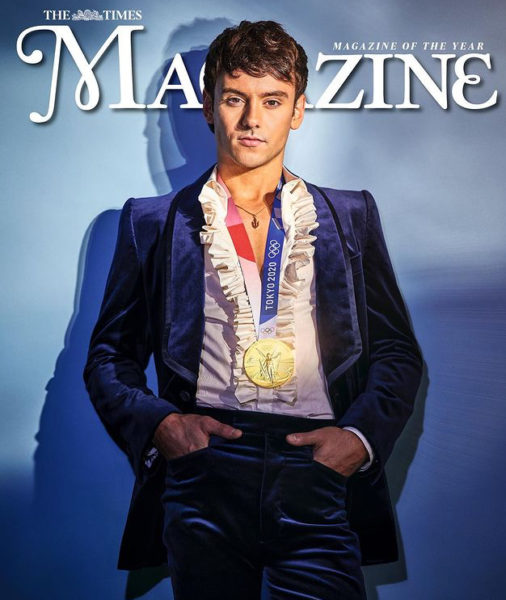 He also told Mulkerrins he was frightened for their son Robbie if he and his husband both contracted the COVID-19 coronavirus, especially after he was rushed to hospital by ambulance unable to breath correctly.
When his head began to feel like it had "a vice tightening around it" and his "oxygen levels were dropping," it was at that point Daley said he decided to call 111. [The UK's emergency phone number]
'My oxygen levels were dropping'
He was rushed to hospital in an ambulance and put on oxygen. An x-ray revealed "blotches" on his lungs, and he was kept at the hospital for 10 hours to increase his oxygen levels, The Times reported.
"I understood how quickly things could potentially go downhill," said Daley.
"I had flashes of fear about whether I would be put on a ventilator, and my time being up. I was really terrified."
He also described his reasons for keeping his ordeal secret so that his rivals in his sport wouldn't know.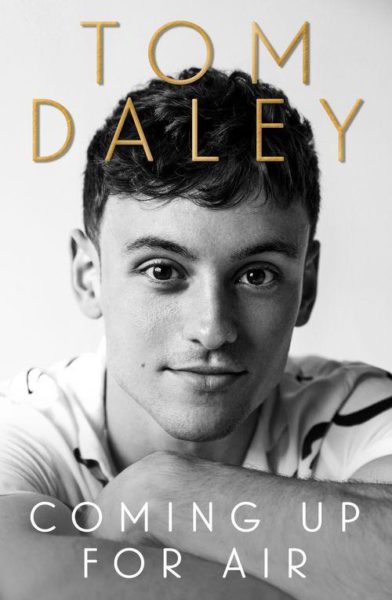 The episode kept the Olympian diver out of training for nearly seven months although Daley along with his British teammate diving partner Matty Lee won the gold with a score of 471.81 in the men's synchronized diving on at the Tokyo 2021 games.
After tough competition in the Men's 10m platform diving from China's Cao Yuan who picked up the Gold Medal and his teammate Yang Jian cinching the number two spot with a Silver Medal, the 27-year-old Daley secured a Bronze Medal win with a score of 548.25.
It was the second Olympic Bronze Medal for the Plymouth, England native, in individual diving completion since he won bronze at the London Games in 2012. Daley and his teammate Daniel Goodfellow won a Bronze Medal in the 10m synchronised at the 2016 Olympic Games in Rio De Janeiro, Brazil.
The Times interview comes as the paper's magazine is serializing Daley's new book, Coming Up for Air: What I Learned from Sport, Fame and Fatherhood, which is due to be published by Harper Collins on October 14.