March 5, 2015 at 4:30 pm EST | by Mark Lee
Time to pull the plug on trolley folly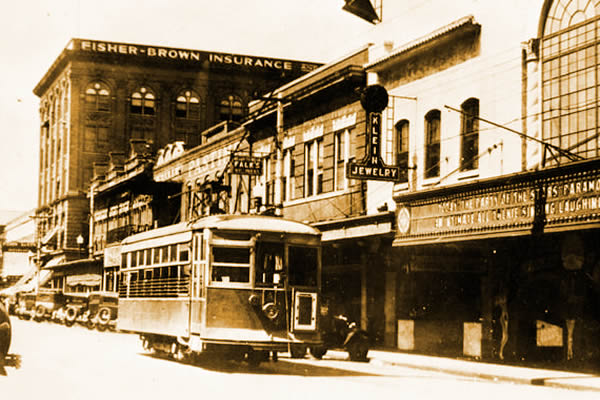 Transit hipsters convinced the D.C. trendiness-sensitive public officials who once feared them to spend a trainload of cash on the equivalent of garage-sized vacuum-tube-driven punch-card-reading UNIVAC computers. In the 21st century.
Indications are newly inaugurated D.C. Mayor Muriel Bowser is bravely inclined to pull the overhead electrical plug on the city's ludicrously grandiose scheme to construct a nearly 40-mile network of streetcar lines threading through the District. She should, along with the D.C. Council.
Trolley-mesmerized transportation advocates, now mortified by the functional testing performance of an initial 2.2-mile streetcar line on the slowly revitalizing H Street, N.E., commercial corridor, are able to offer no more than a muffled whimper in protest.
In recent months their prior success in selling politicians on streetcars has evolved to an embarrassment, both for them and city officials. In the public mind the plan has come to symbolize the epitome of bad judgment and is a too-easy punchline about government missteps.
Frequent news reports of periodic trial-run crashes into cars, a recent trolley-top electrical fire, traffic obstruction and even blocking bus movement during an extended testing period only remind D.C. residents that the initial streetcar line along the typically narrow roadway in Northeast Washington has yet to provide transportation to a single passenger. Worse, there is no announced timetable to do so, despite a lengthy start-up testing phase and multiple missed service initiation deadlines.
Streetcars were sold to a passively skeptical public as partly a marketing tool to promote economic development in a long struggling and still somewhat tumbleweed tainted area that is on the verge of an explosion in additional housing construction and commercial development. At best, that's what they have proven to be – a novelty gimmick to focus attention on a neighborhood poised for potential growth and business investment. Their actual intrinsic value is primarily attracting tourists and eventually encouraging bar-hopping at numerous and future bars and restaurants along a short stretch.
Confronting city officials are simple questions: Should this boondoggle be abandoned and the H Street trolley also dismantled? The answer to both is yes.
Other than serving as a moving monument to a retro-transit idea gone wrong and memorial to expensive mistakes easily made, there is little reason not to entirely end the thing. If nothing else, the streets would be made safe from the turtle-paced lumbering of fixed-position bus-like behemoths with slow response times and meager traffic reaction abilities.
Uprooting the tracks and dismantling this trolley folly would end the crashing into cars, blocking of vehicular traffic, delaying of business deliveries and screeching to a stop the bus lines more efficiently serving the area. Why should the city spend more money to maintain and operate a single short line that essentially connects to nothing and gets no one anywhere faster or more efficiently than existing expandable transit options?
Whether city officials have the courage to admit this mistake and utilize common sense will soon become apparent. D.C. Council members might consider replacing their Wilson Building dais with one of the streetcars to conduct their legislative sessions while peering out the windows. It would serve as a useful reminder to not fall prey to similar nonsensical proposals the next time they're asked to imitate another trendy notion.
The absurdly astronomical cost of what little has been built, totaling upwards of $200 million, and the future expense of the envisioned network at a lot more than a billion bucks, would be a stupid choice. Especially given the urgency of improving and expanding existing transportation infrastructure, maintenance and operations.
The city needs to totally call it quits on trolleys.
D.C. needs to be more forward thinking in accommodating modern-era transit needs. Local politicians should also get smarter about the limited streetscape shared with cars, pedestrians, buses, bikes, taxis and trucks – and better at spending the limited funds available.
We can't waste the time, or squander the money, to bring back the horse and buggy.
Mark Lee is a long-time entrepreneur and community business advocate. Follow on Twitter: @MarkLeeDC. Reach him at OurBusinessMatters@gmail.com.