Midler in fine form at D.C. show
Legend hits perfect balance between zany and poignant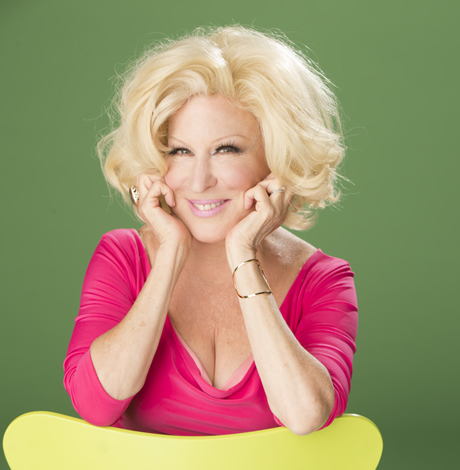 The Divine Miss M brought her dazzling "Divine Intervention Tour" to the Verizon Center on Monday evening, her first time back in Washington since 2004's "Kiss My Brass Tour." Gratefully, not much has changed in 11 years as the 69-year-old legend still has it.
Opening with the tongue-in-cheek "Divine Intervention," the title song crafted just for this show, Midler enthusiastically welcomed her audience in a blue sequined romper while accompanied by her longtime (and constantly changing) trio of backup singers the Harlettes.
Though she's promoting her latest album," It's the Girls!" — a covers album of hits from famous girl groups — Midler could easily have toured without a new release. Strictly incidental, she performed just three songs from this new album, the most notable being her stripped down and heartbreaking version of TLC's "Waterfalls."
Always self-depreciating and in on the joke, she made a few jabs at her own age as well as the age of her typical fan, at one point asking who in the audience drove to the concert and then quipping, "I'm so glad to see that so many of my fans are still able to drive at night." Though, nearly within the same breath she asked the audience "Don't I look fabulous?" And she did indeed.
Her voice has held up just as well as her legs. She did not disappoint when delivering her top three signature hits: "The Rose," "From a Distance" and "Wind Beneath My Wings," from "Beaches."  Two other "Beaches" cuts also made it into the show, the haunting "I Think it's Going to Rain Today" and the whimsical "I've Still Got My Health."
Raunchy Sophie Tucker jokes have been a part of Midler's act since the mid-'70s. Always beginning a joke in character with the phrase "I will never forget it, ya know…" and ending with a hilariously vulgar punchline, she donned a campy feathered costume (think chicken showgirl) in this well-crafted segment singing "A Bird in the Hand" in between her rapid fire delivery of classic jokes.
While Sophie Tucker jokes remain part of her act today, sadly there is one long running bit she has permanently retired. Delores De Lago, Bette's mermaid in a wheelchair character, was given a tasteful sendoff a la an Academy Awards Show in memoriam tribute. One imagines Midler is simply no longer up for jumping around in a fish tail.
The biggest surprise of the evening, and a nod to her fans from the Millennial generation, was "I Put a Spell on You" from the film "Hocus Pocus" dressed as the character Winifred Sanderson, with the Harlettes backing her as her sister witches. She has never referenced this movie in any of her live acts, so this was definitely an added treat and proof that she has finally realized the lasting impact of this film.
Further surprises were the inclusions of her cover of the Rolling Stones' "Beast of Burden" (probably the most rock she's ever been) and "Spring Can Really Hang You Up the Most," a gem of an album track from her 1990 release "Some People's Lives" (still her most polished studio album to date). She mentioned how "Beast of Burden" was a flop upon its release in 1983 and joked that she blamed it on the fact that she wore a leather jacket and mullet in the music video with Mick Jagger. Perhaps.
Toward the end of the show, Midler commanded the stage in a sparkling pink sequined gown and delivered a restrained, yet powerfully emotional cover of Lorraine Ellison's "Stay with Me."  Though not as raw as the version on her "Divine Madness" tour in the late '70s, it has evolved and changed with her over the years into a softer and more mature performance. She ended the show with one of her earlier hits, the song she said "started it all": "Boogie Woogie Bugle Boy," an Andrews Sisters cover she has made her own over the years. The only glaring omission from the show was her signature hit "Friends" from her debut album, "The Divine Miss M."
The way Midler meshes class with trash is a testament to her impressive versatility. One moment she is making a hilarious dirty joke while dropping the F bomb and in the next set belting out an inspirational ballad with unbridled sincerity. Making you laugh one moment and cry the next is a unique ability she has always possessed and is what sets her apart from her diva contemporaries. While her act does not have the production values of a Cher extravaganza, the softness of a Streisand concert or the soul of an Aretha show, it's effortlessly sincere and incredibly entertaining.
The Atlantis to showcase musical legends of tomorrow
New venue, a near replica of original 9:30 Club, opens next month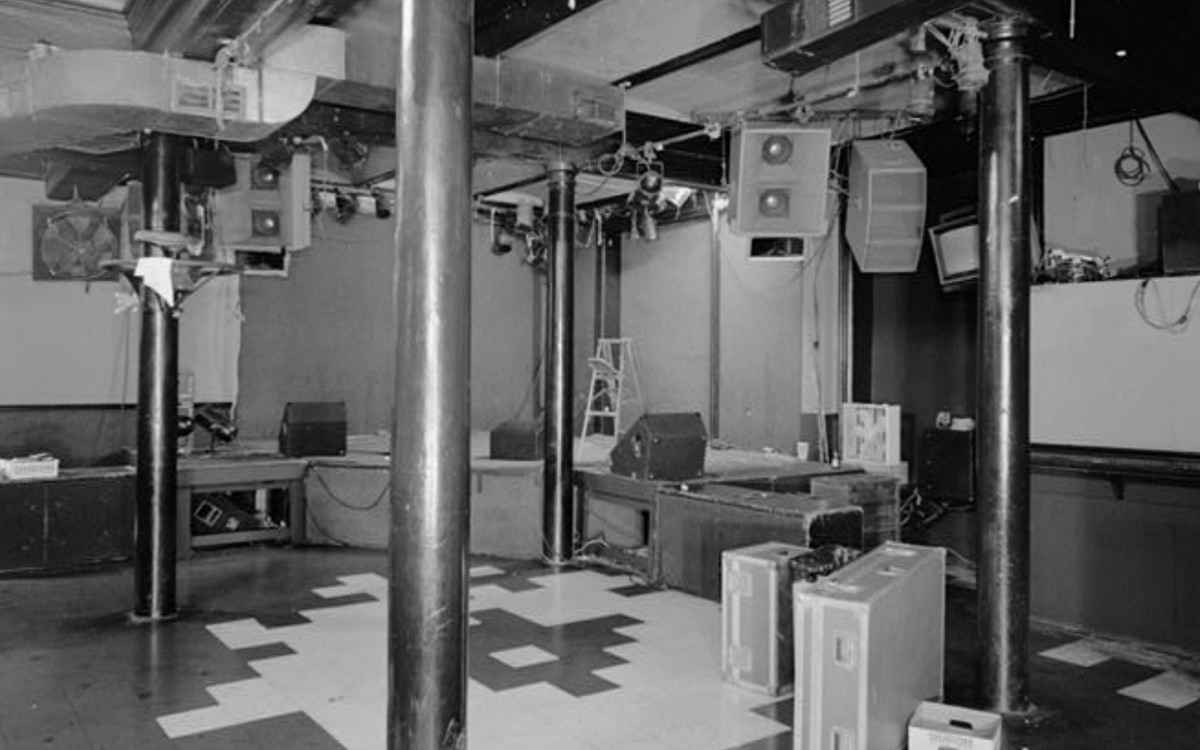 A new nirvana for music fans opens next month adjacent to the 9:30 Club. Dubbed The Atlantis, this intimate venue embraces a 450-person capacity – and pays homage as a near-replica of the original 9:30 Club.
The $10 million venue comes courtesy of I.M.P., the independent promoter that owns and operates the 9:30 Club and The Anthem, and operates The Lincoln Theatre and Merriweather Post Pavilion.
The Foo Fighters will inaugurate The Atlantis on May 30, which is also the 9:30 Club's anniversary. Foo Fighters lead singer Dave Grohl, during a concert in 2021, kicked off speculation that I.M.P was planning to open a new venue, noting that, "We'll probably be the band that opens that place, too, right?"
Other big names on the inaugural 44-show run roster: Franz Ferdinand, Barenaked Ladies, Third Eye Blind, Spoon, and Billy Idol.
To thwart scalpers, The Atlantis utilized a request system for the first 44 shows when they went on sale two weeks ago. Within four days of the announcement, fans had requested more than 520,000 tickets, many times more than the total 19,800 available. All tickets have been allocated; fans who were unable to snag tickets can attempt to do so in May, when a fan-to-fan ticket exchange opens.
While I.M.P. oversees multiple larger venues, "We've been doing our smallest shows in other peoples' venues for too many years now," said Seth Hurwitz, chairman of I.M.P. "We needed a place that's ours. This can be the most exciting step in an artist's career."
The 9:30 Club holds 1,200 people, while The Anthem has space for up to 6,000.
"This will be where we help introduce new artists to the world… our smallest venue will be treated as important, if not more, than our bigger venues. If the stories are told right, both the artists and the fans begin their hopefully longterm relationship. Its stage will support bourgeoning artists and the legends of tomorrow," Hurwitz said. Hurwitz and the team developed a tagline for the new venue: The Atlantis, Where Music Begins.
Hurwitz got his start at the original 9:30 Club, originally located at 930 F St., N.W. He was an independent booker of the club for the first six years and then he bought it, and managed the move from its original location to its current location in 1996. The venue first opened in 1980.
Audrey Fix Schaefer, I.M.P. communications director, provides further insight. "We were missing small venues in our umbrella. Big acts don't start in stadiums. We need a place for emerging artists and for the community to discover new acts. The Atlantis can help new artists grow."
While design elements are still coming into focus, Schaefer says that the space will be intimate, with almost no separation between the artist and the crowd. "There will be energy on both sides of the stage," she says.
Although The Atlantis is set to be a replica of the original 9:30, I.M.P. has spared no expense. Schaefer notes that the sound and light systems use the latest available technologies, similar to next door at the current 9:30 Club.
The Atlantis takes over the footprint of now-closed Satellite Room. The venue will have at least two bars flanking the stage; cocktails but no food will be available.
Schaefer notes that since its early days, 9:30 Club and I.M.P. "has always been a place where people are welcome. People come and feel safe with us." 9:30 Club has hosted several LGBTQ Pride parties, the BENT dance party series, and other events for LGBTQ patrons. Particular acts of note during the kickoff run include Tegan & Sarah and Tove Lo.
The Washington Blade was a neighbor to the 9:30 Club at its original F Street location back in the 1980s. Despite their proximity, noise wasn't an issue for on deadline nights, when Blade staff worked late hours.
"We would of course work later hours back then," said Phil Rockstroh, a longtime Blade staffer, in a 2016 Blade interview. "Everything was typeset and done by hand without computers and fax machines so getting through deadlines was much more time consuming."
Rockstroh said the noise wasn't a distraction.
"It wasn't too bad as older buildings were constructed more solidly," Rockstroh said. "There was only one entrance to the building and you entered so far to the elevator that went up to the other floors and then continued down the hall to the entrance to the 9:30 Club. Frequently at night if I was coming or going, there were people spilling out the doors."
"The Blade has always had a friendly relationship with the 9:30 Club," he added.
National Philharmonic to perform classical, contemporary works
Violinist Melissa White returns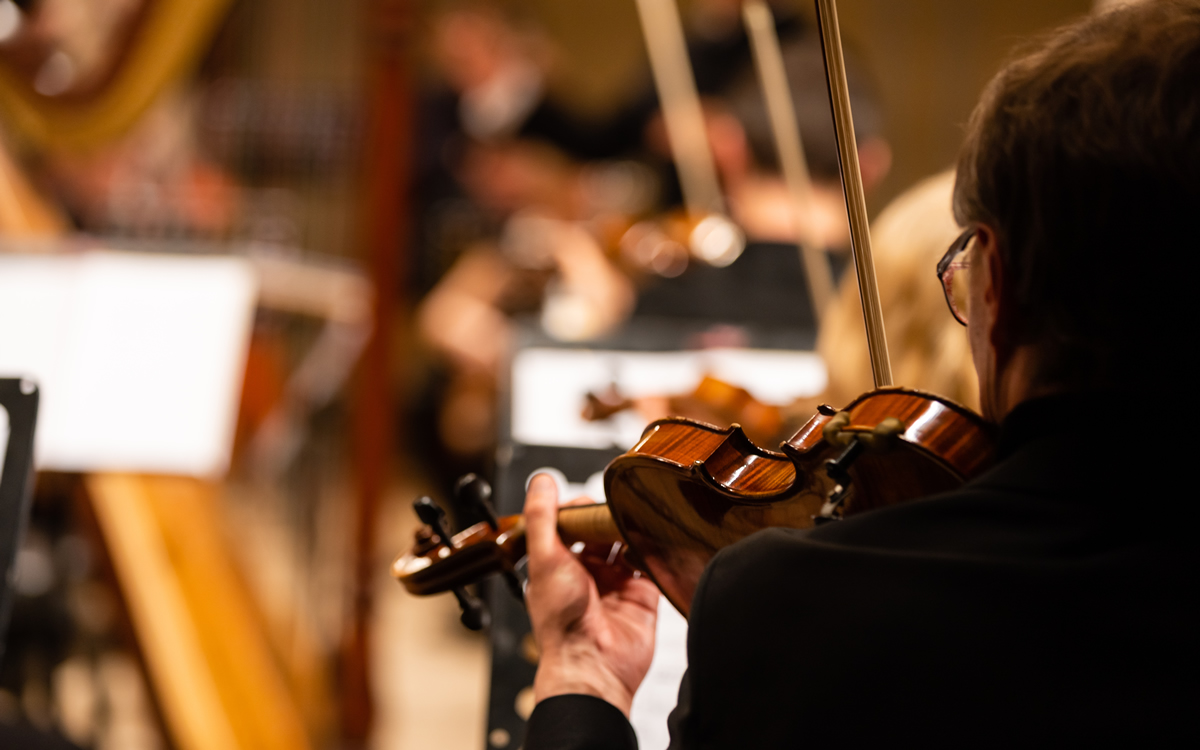 The National Philharmonic will host "Beethoven's 7th" on Saturday, April 15 at 8 p.m. at Strathmore.
Past and present will collide in this performance of contemporary works and classical masterpieces. Maestro Piotr Gajewski will direct Valerie Coleman's "Umoja, Anthem for Unity for Orchestra" Violinist Melissa White will also return to the Philharmonic to perform Florence Price's sweeping, melodic "Violin Concerto No. 2."
Tickets start at $19 and can be purchased on the Philharmonic's website.
Bruce & Janet & John Legend, oh my!
Slew of iconic acts hitting the road after pandemic cancellations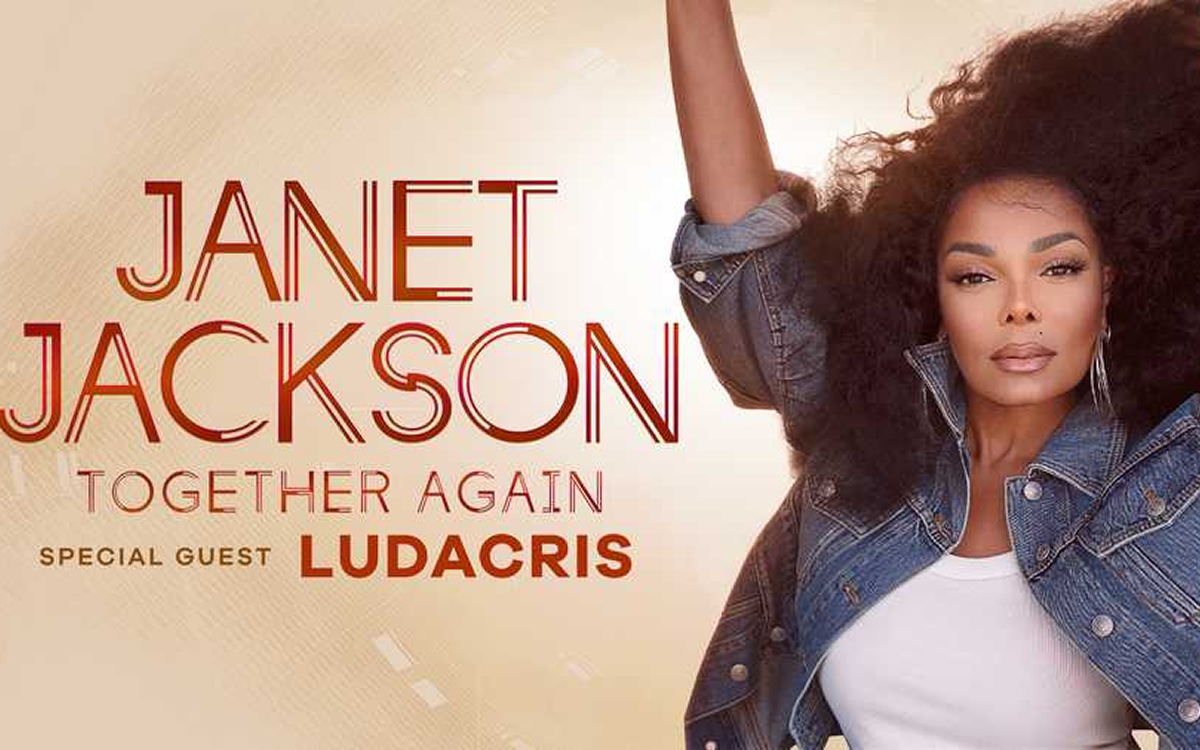 Pop and rock icons are releasing their pent-up pandemic frustrations by mounting huge tours this spring and summer. After three years of canceled and postponed shows, everyone from Bruce Springsteen to Janet Jackson is hitting the road at long last. But save your coins because the TicketMaster algorithms are driving ticket prices to astronomical highs. Here are a few highlights from D.C.-area venues this spring. Although some of the iconic acts aren't coming until summer — Beyonce, Madonna, Pink — several others are hitting the road this spring.
ANTHEM
Betty Who plays March 10; Keyshia Cole headlines the All Black Extravaganza 20 Year Anniversary tour on March 18; the Yeah Yeah Yeahs come to town on May 3; Seal brings his world tour to town on May 10; and the beloved Pixies are back on the road with a new North American tour stopping here on June 10.
9:30 CLUB
Don't miss Gimme Gimme Disco, an Abba dance party on March 18; Inzo arrives on March 31, followed by Bent on April 1; Ruston Kelly brings his The Weakness tour on April 17 along with Purr; The New Pornographers show on May 19 is sold out but there are tickets available for the May 20 show; The Walkmen have added a fourth show on May 23 because the other three shows are sold our;
CAPITAL ONE ARENA
Living legend Bruce Springsteen and the E Street Band are back with a vengeance, playing one of four area shows on March 27. (They're in Baltimore the night before.) If you missed out this time, don't worry, Bruce is playing Nats Park in September as well as at Baltimore's Camden Yards. April 1 brings the R&B Music Experience, including Xscape, Monica, Tamar Braxton, and 112. Blink-182 comes to town on May 23. And this summer watch for Sam Smith to continue his hot streak, bringing his "Gloria" tour to town on Aug.4.
JIFFY LUBE LIVE
Janet Jackson makes her highly anticipated return to the stage this spring, arriving in our area on May 6 along with guest Ludacris. The LGBTQ ally and icon has promised new music on her upcoming "Together Again Tour," which follows the pandemic-related cancellation of her "Black Diamond Tour." Jackson also plays Baltimore's newly renovated CFG Bank Arena on May 13.
OTHER HIGHLIGHTS
John Legend plays two nights at Wolf Trap on June 2 and 3; Charlie Puth follows on June 4. Wolf Trap also hosts the Indigo Girls on June 7 just in time for Pride month. Celebrate St. Patrick's Day with the Smithereens at the Birchmere on March 17. Fans of '80s alternative will be lined up for the Church also at the Birchmere at April 4, followed by Suzanne Vega on April 26. Amy Grant returns to the stage this spring and plays the Birchmere on May 2. Echostage plays host to a slew of buzz worthy shows this spring, including Ella Mai on April 8 and Fisher on May 12.