Arundel official supports Davis at rally
Peroutka an outspoken critic of gay rights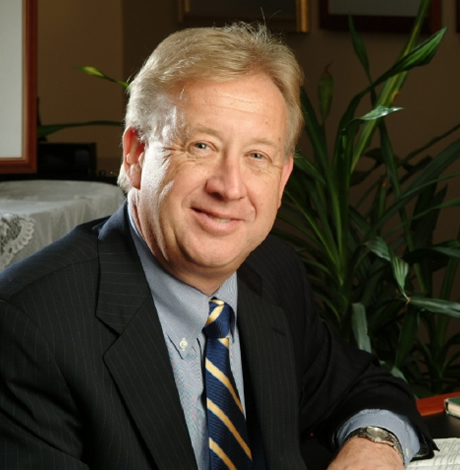 When Kim Davis was released by a federal judge on Sept. 8 after serving five days in jail for refusing to issue marriage licenses in Rowan County, Ky., she was greeted by a large throng of supporters at a rally. Among the speakers was Anne Arundel Council member Michael Peroutka.
According to the Baltimore Sun, Peroutka was speaking for himself as an individual, not as a Council member and presented legal arguments that argued Davis was unlawfully jailed.
At the rally he said, "If there is a law that requires the clerk of this county to issue a license in this case we ask, please show it to us, and if you can't show it to us, free Kim Davis." Peroutka stated the Supreme Court ruling in Obergefell v. Hodges that recognized the right of same-sex couples to marry was merely an opinion as there had been no law created by any legislature that required the issuance of marriage licenses to same-sex couples. Peroutka's remarks at the rally can be found on YouTube.
Peroutka told the Sun, "There is an elected official in jail, in my view, for keeping her oath. She's not a law breaker, she's a law upholder."
Peroutka, a Republican who represents a traditionally conservative District 5 in Anne Arundel County, has been a source of controversy in the past. He is known to be a radical Christian Reconstructionist and secessionist. Peroutka once told an interviewer that gay people are out to "recruit your children" into their "deathstyle" and that passage of marriage equality "violates God's law."
His opponent in the last election, David Armstrong, who is gay, charged that he was a victim of robocalls engineered by Peroutka that mocked Jennings' support for the Fairness for All Marylanders Act.
Peroutka did not respond to a request from the Blade for comment.
DC Front Runners Pride 5K to take place as scheduled
Air quality improved overnight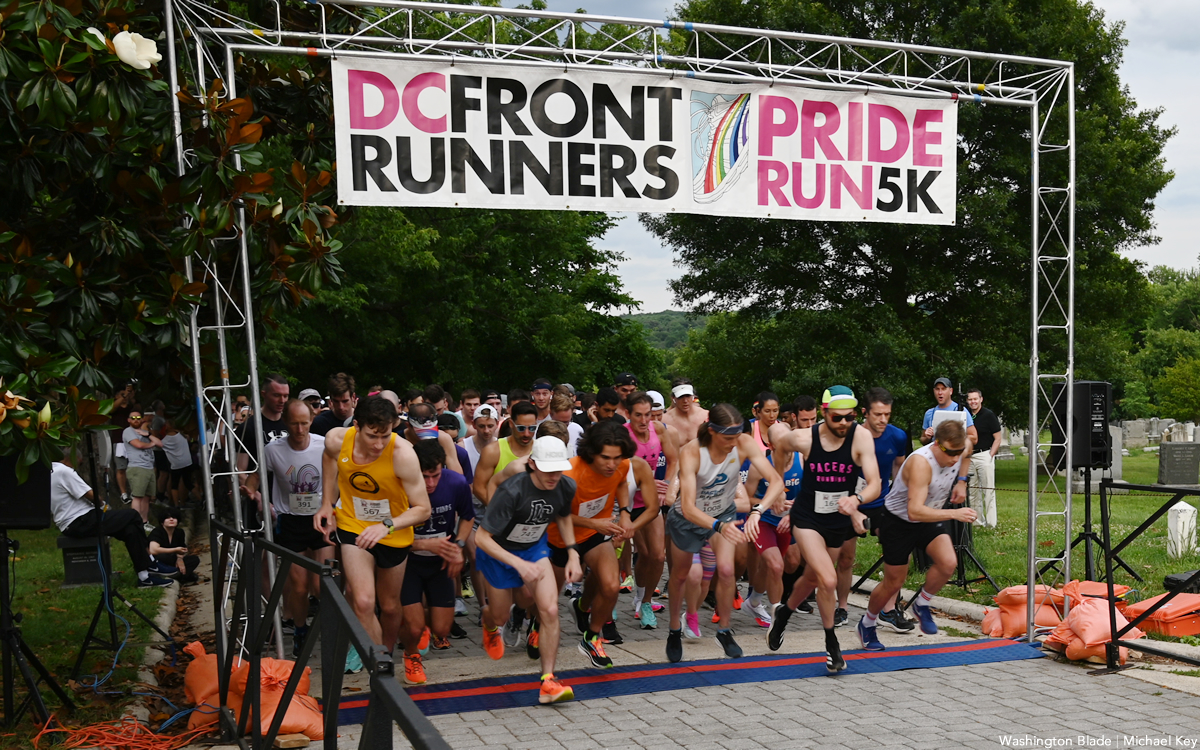 The D.C. Front Runners' annual Pride Run 5K will take place as scheduled at Congressional Cemetery on Friday.
The Blade Foundation, SMYAL, the Wanda Alston Foundation, Team DC, Teens Run DC, Pride 365 and Ainsley's Angels of America are among the race's beneficiaries. Wegmans, Shake Shack, Knead Hospitality and Design, Choice Hotels and Capital One Café are among the sponsors.
Rooftop Pool Party postponed
Capital Pride Alliance moves official event to June 22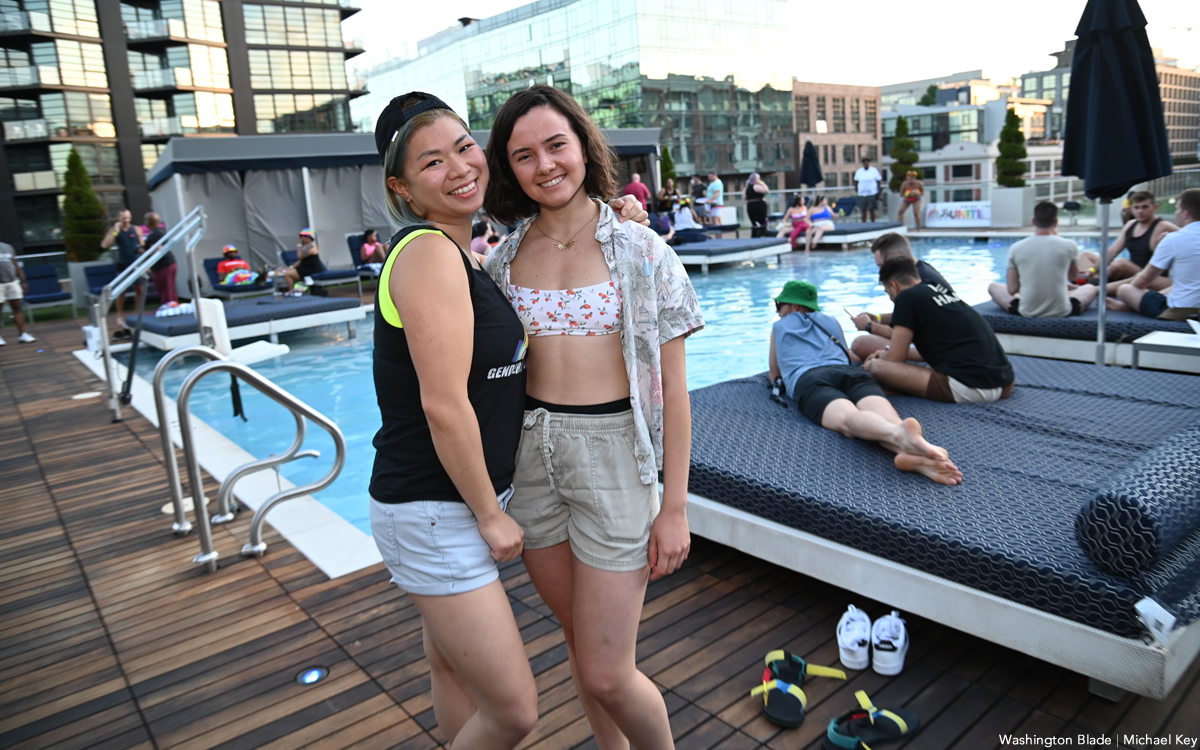 The Capital Pride Rooftop Pool Party, originally scheduled to begin at 8 p.m. tonight, has been postponed until Thursday, June 22, according to a statement released by the Capital Pride Alliance on Instagram. This action comes amid an international climate event created by the Canadian wildfire that has resulted locally in poor air quality and a haze around the region.
The Capital Pride Alliance Instagram account posted, "As with all concerns regarding health and safety issues, the Capital Pride Alliance will closely monitor the air quality situation resulting from Canadian wildfire smoke and take necessary precautions in consultation with our partners in the DC government."
"What does this mean for the pool party?" a question one private Instagram account user posed in the comment section.
"Important Update:" A representative of the Capital Pride Alliance responded through the group's official Instagram account. "Tonight's Capital Pride RoofTop Pool Party at VIDA The Yards is being postponed until Thursday, June 22 at 8:00 pm, due to the current air-quality situation resulting from the Canadian wildfires smoke. Please note that this postponement only applies to today's event."
The Capital Pride Alliance has yet to cancel or postpone any further events.
The White House earlier today rescheduled a large outdoor Pride reception planned for this evening to Saturday.
White House postpones Pride event due to wildfire smoke
Thousands expected for celebration bumped to Saturday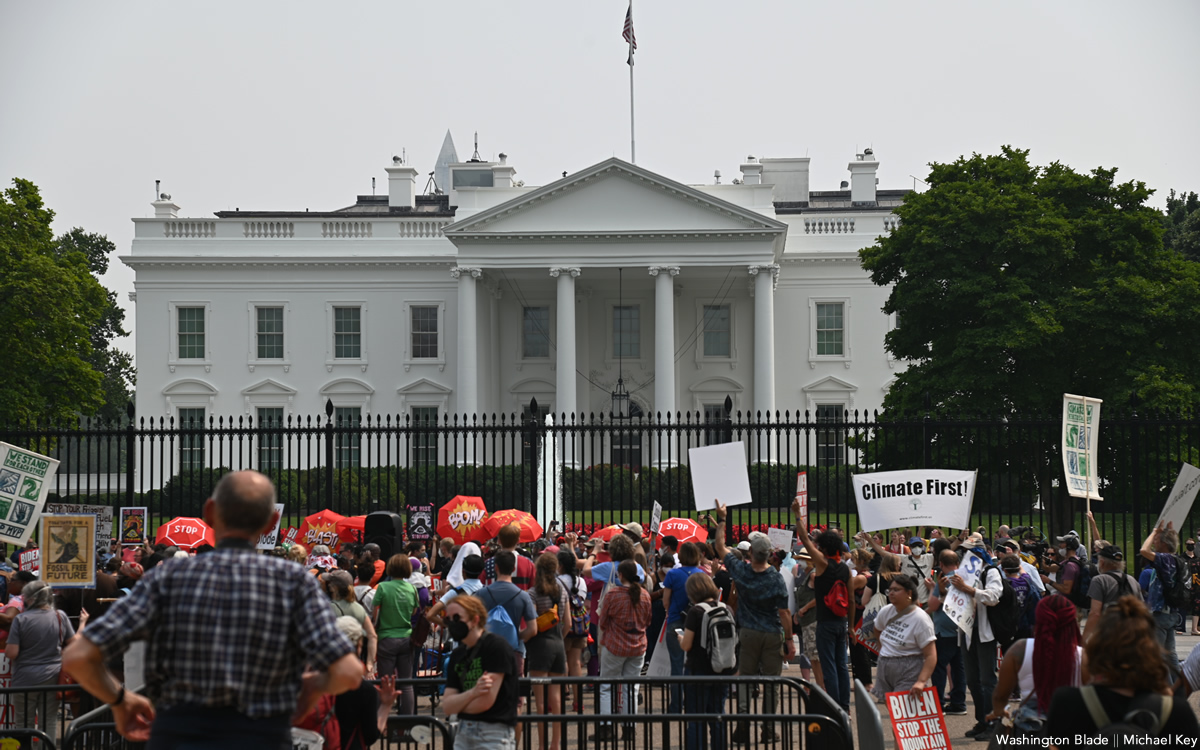 The White House announced Thursday that a Pride event scheduled for this evening has been postponed to Saturday due to the lingering Canadian wildfire smoke.
The smoke has enveloped D.C. in a dangerous haze that triggered a "purple alert" on Thursday, considered worse than a "red alert."
The event, expected to draw thousands of invited LGBTQ advocates and supporters to D.C., has been rescheduled for 1 p.m. on Saturday on the South Lawn of the White House, the same day as D.C.'s Capital Pride Parade, which kicks off at 3 p.m., and Pride on the Pier celebration, which starts at 2 p.m.