Fit to be tied: D.C.'s regulatory reflex targets trainers
What the fight over fitness certification reveals about our local nanny state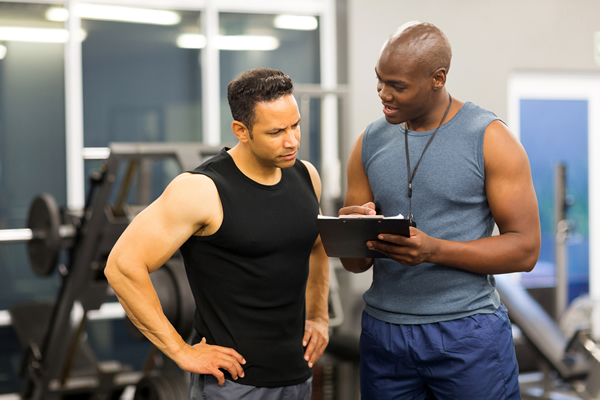 Would D.C. benefit by forcing Council members to limit their activities to what are officially designated as "part-time" jobs? The fact that the D.C. Council remains in session on a year-round basis might be causing more trouble than they're worth.
Local fitness trainers probably think so.
Until Council member Jack Evans last week introduced a bill garnering a majority of sponsors to repeal a measure unanimously approved last year to register and regulate trainers, the District was poised to become the nation's first in the country to do so. The D.C. Council's regulatory reflex to manipulate and manage anything that comes within its field of vision will likely, in this instance, be scuttled. It took an organically organized outcry by fitness professionals, however, to make that happen.
Anyone pondering why industry associations lobbying for self-preservation proliferate in this town need only cast a gaze toward the politicians, and anonymous agency personnel catering to their whims, possessed with a big government instinct to control commerce. There's ample reason D.C. is widely considered one of the worst unfriendly-to-business locations in America.
As is often the case, the resulting regulatory rulemaking spawned by prior passage of the law was partly prompted by a federal administration all too eager to promulgate these types of nanny state measures. The ostensible rationale for the local edict was a provision in the national health insurance overhaul that will allow corporate tax breaks and insurance applicability for wellness programs.
However, the now-former head of the buried-in-the-bowels-of-government D.C. Board of Physical Therapy, recently informed by Mayor Bowser that she would not be reappointed after 15 years, neglected to even mention such justification when defending having urged the Council to approve the law and justifying the proposed regulations she intended to forward for approval. Instead, the "model" requirements setting off alarms around the country within the fitness world were characterized as necessary to regulate trainers similarly to hairdressers.
That assertion only begs the question why hairdressers are also over-regulated when national studies indicate the result discourages personal entrepreneurship and professional engagement – often primarily affecting minorities and those with skill levels recommending craft or service work as ideal employment options. As usual, the unintended consequences are overwhelmingly negative.
All of this merely leads to corporatization of independent endeavors and small business sectors through government-supported cronyism picking winners and losers by breeding layers of quasi-independent industry overlords. In the instance of regulating trainers in D.C., the board tasked with writing the rules had an inherent conflict of interest favoring the physical therapists currently under their domain. They were additionally confronted with choosing a particular private sector certification group with potential bias against exercise disciplines such as CrossFit, for example.
Perhaps more revealing, D.C. Council member Mary Cheh confessed that she and her colleagues didn't adequately examine the legislation approved last year. Cheh told local "Loose Lips" political reporter Will Sommer, "The truth is we never really focused on it." Presumably the reflexive instinct to regulate was sufficient.
This boils down to dual derelictions in philosophy and judgment by government: All commercial activity requires smothering by heavy-handed regulation to protect infantilized consumers incapable of being competent marketplace actors and vetting service selections. If the "sharing economy" has taught politicians anything it's that user evaluation is more valuable and beneficial than lurking and lumbering bygone-era bureaucracies.
Perhaps District residents should be spared politicians with too much time on their hands and too much inclination to legislate and regulate beyond reason or even commonsense.
Only 10 states have genuinely full-time legislatures. In the Washington region, both Maryland and Virginia have less-than-full-time legislators, paid less than a full-time salary and commanding few staff.
In fact, no state pays its legislators a sum even approaching the District's baseline salary of nearly $135,000, exceeded among municipalities only by Los Angeles.
Maybe a little tightening of the legislative and regulatory belt would be just the fitness regimen D.C. needs.
Mark Lee is a long-time entrepreneur and community business advocate. Follow him on Twitter: @MarkLeeDC. Reach him at [email protected].
Opinion | Most people are transphobic
Nearly half of Americans oppose inclusive military service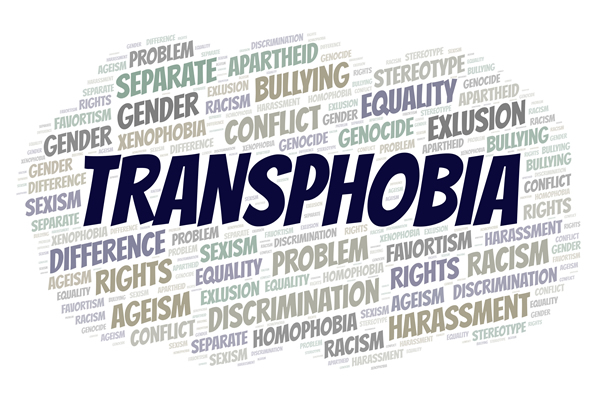 Most people are transphobic.
Start with the fact that in 2020, 45 trans people were killed in the United States, most of them Black trans women. Worldwide, that number jumped to above 350 people.
Seventy percent of Republican parents say they'd be unhappy if their child's spouse identified as transgender. That's a mild statistic, so let's jump to the fact that at least 28 Republican state legislatures pushed bills this year that would ban trans athletes from competing in high school sports, and ban trans children from receiving medical care.
But Republicans are the obvious culprits in American society's hatred toward trans people. Let's turn to the less obvious culprits.
If you think Democrats were angels, think again. About 30 percent of parents who identify as Democrats state they would be unhappy if their child's spouse married a trans person. That poll was conducted by PRRI-Atlantic in February 2019, not 10 years ago, or five years ago, but just two years ago.
Migrate to Hillary Clinton's offhanded remarks to Britain's The Sunday Times that for trans people, "it's going to take a lot more time and effort to understand what it means to be defining yourself differently."
Move on to corporate CEOs, mainly white guys with a lot of ambition and agendas to push. Elon Musk tweeted "pronouns suck." Even if there was not that much thought behind the tweet (at best), Musk still alienated all of the trans employees who actually work at Tesla or SpaceX.
And, of course, how could I write a piece about transphobia without mentioning JK Rowling, who famously stuck up for Donald Trump's bigoted policies tweet after tweet, only to essentially state that trans women are not real women, and outline "five reasons for being worried about the new trans activism."
Take a look at corporate America: big companies, with billions in revenue and company outings to Europe, love to post rainbow flags come June, but seemingly would never hire a trans woman in 1,000 years. If that trans woman doesn't pass well, you can forget about her job prospects at a Fortune 500 company.
Certain statistics that are used to signal growing support for trans people, are actually quite dismal. Some like to tout the fact that 63 percent of the United States population wants trans people to serve in the military, as a positive statistic On the flip side, this still means that almost 4 out of 10 Americans don't want trans people to serve in the armed forces, just because of their gender orientation.
That's dangerously close to half of the American population that would deny a well meaning soldier from potentially sacrificing their life to serve this country. Why would you ever not want someone to give their life for your homeland when you wouldn't give your life to begin with?
But what is most shocking, is the seamlessness in which almost half of all Americans would be uncomfortable with their own child being trans. According to PRRI, around 48 percent of Americans would be "uncomfortable" with their own child being trans. In the same poll, only 60 percent of Democrats would be "somewhat or very comfortable" with their child being trans. This means that 40 percent of polled Democrats would be overtly uncomfortable with their own child living their truth.
Then take a step back, and evaluate all of the day-to-day, quotidian occurrences that highlight how weird and transphobic the public is. I'm talking about small gestures, like when your boss would rather have you not use pronouns in email correspondence to clients. Or when That Guy You Went To High School With just loves tearing Caitlyn Jenner apart, uncontrollably, ferociously.
Or when your favorite buddy just loves Joe Rogan, who happens to go on regular tirades against trans athletes in his podcast. Or when you pray to God that a consulting firm you're applying to actually doesn't learn you are trans, so you can get the job. Or when you can't find a priest for your Indian wedding.
I repeat: most people are transphobic. 
Isaac Amend (he/him/his) is a trans man and young professional in the D.C. area. He was featured on National Geographic's 'Gender Revolution' in 2017 as a student at Yale University. Isaac is also on the board of the LGBT Democrats of Virginia. Find him on Instagram @isaacamend.
Opinion | Anti-vaxxers screw themselves and us
Get over yourselves and take the damn vaccine!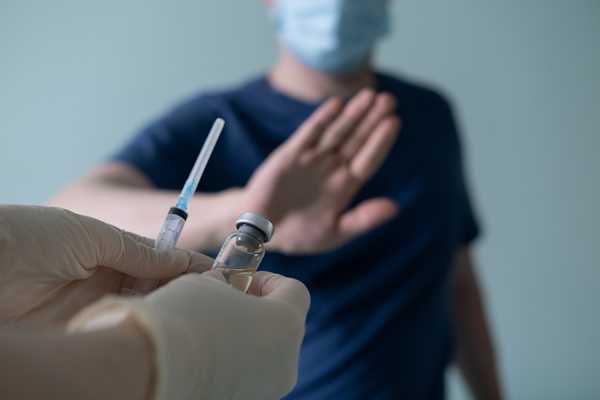 Some say that if the current Republican Party and today's Fox News were around when vaccinations for smallpox and polio were developed, we would still be fighting those diseases.  There have always been anti-vaxxers and you can read about them in The American Historian.  The column suggests vaccine resistance over the years was rooted in social movements more than anti-vaccine movements. Yet government took control; an example being demanding all children get vaccinated in order to attend school. 
President Biden is finally moving in that direction, announcing a vaccine mandate for federal workers. The Washington Post in a column by Eli Rosenberg reported some unions object and want to bargain over it and one, The Federal Law Enforcement Association, attacked the mandate saying, "requiring vaccinations represents an infringement on 'civil rights.'"
Not taking the vaccine represents an infringement on my right to 'life, liberty and the pursuit happiness.' Your members not taking the vaccine puts my life and other lives in danger. Get over yourselves and take the damn vaccine!
Proclaiming your 'individuality' is fine if it doesn't threaten the lives of everyone around you. Anyone with COVID impacts everyone in the community. A person who gets ill when they could have prevented that with a safe, free vaccination, then passes it on to others, must be held responsible.
Government should do more and follow our European allies and develop a national vaccine passport so responsible people can easily prove they have been vaccinated. In this way when businesses mandate vaccinations for their employees, and they are, people will have an easy way to prove their compliance. California and New York have begun to demand this of their employees. Bars and restaurants in San Francisco and some LGBTQ bars in D.C. now ask for proof of vaccination to enter. The same should happen everywhere and include sports venues, concert venues, airlines, and cruise ships. All should require proof of vaccination for entrance. If that doesn't happen we will find ourselves back to wearing masks and more. If you choose not to be vaccinated, then stay home.
All healthcare facilities — doctors' offices, urgent care facilities, and hospitals — are beginning to demand employees be vaccinated. No one should have to be seen by a provider who could have COVID. Healthcare costs should not go up because some people think they have the right to not take a fully tested vaccine to prevent their own and other people's illness.
It's time to throw out politicians like Ron DeSantis, the incredibly stupid governor of Florida, who believes it's appropriate to force cruise ships to accept unvaccinated passengers.
Countries around the world are now requiring visitors from the United States to show proof of vaccination to enter. This supports the need for President Biden to act now and have the government develop a national vaccine document. It's not about politics, it's not a Democratic or Republican thing; it is about protecting people's health.
If you continue to believe the virus is a 'hoax' or want to proclaim your individuality or 'freedom,' then you are a moron. Stay home and only associate with others who are as dumb as you are. If you get sick or die from what you believe is a 'hoax' don't expect others to pay for your healthcare or show compassion. What the rest of us ask of you is simple: Don't put our lives in danger because of your stupidity.
Recently there has been a slight change in tone from Fox News personalities like Sean Hannity and Republican members of Congress like anti-LGBTQ Steve Scalise (R-La.) and 'Moscow' Mitch McConnell (R-Ky.) who are now suggesting vaccination. Apparently they woke up and realized it's their own viewers and voters getting sick and dying after listening to months of their lies and stupidity.
I am aware there are those who cannot yet get the vaccine — children under 12, those with certain health conditions, and those in poor countries who don't have access to it. We must all do everything we can to make it available around the world for those who can take it.
It is past time to tell all those who would put the rest of us at risk for serious illness and even death we will no longer cater to their shallowness. We will not be held hostage to a disease because they are either dumb, inconsiderate, or worse.
Peter Rosenstein is a longtime LGBTQ rights and Democratic Party activist. He writes regularly for the Blade.
Opinion | Lovitz for Pennsylvania state representative
Accomplished gay candidate is longtime equality advocate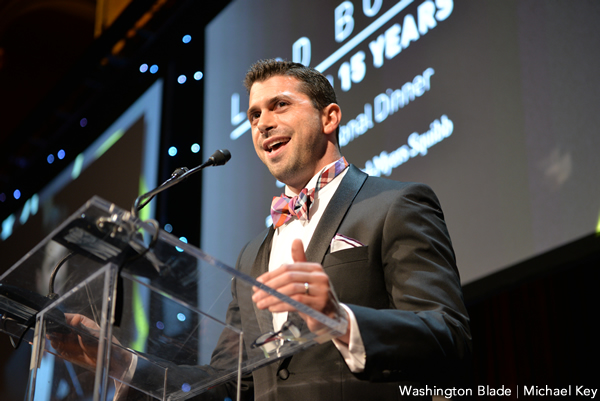 It's an embarrassment of riches for residents of center city Philadelphia, which includes the "gayborhood," as they prepare to vote for their next state representative.
The post has been held by Rep. Brian Sims, who's gay, since 2013. Sims is giving up the seat to run for Pennsylvania lieutenant governor. More on that later.
Two out LGBTQ candidates are among those competing in the 182nd District's Democratic primary to replace Sims — Jonathan Lovitz and Deja Alvarez. Lovitz, who's gay, has served as senior vice president of the National LGBT Chamber of Commerce for five years. If elected, it would be the first time a seat held by an LGBTQ state representative transitioned to another LGBTQ official and he would be the first LGBTQ Jewish elected official in Pennsylvania.
Alvarez, who's transgender, is director of community engagement at World Healthcare Infrastructures and serves as chair of the Philadelphia Police LGBT Liaison Committee. She would become the first out trans person to serve in the Pennsylvania Legislature if elected.
Both are excellent candidates who would make their own bit of history if elected, but Lovitz stands out as the strongest choice to replace Sims in the legislature, a change that local residents desperately need.
To paraphrase Oprah in her famous endorsement of Barack Obama over Hillary Clinton: Just because I am for Lovitz, doesn't mean I am against Alvarez. I am acquainted with Lovitz and know him to be an ethical, smart, hard-working professional who is deeply dedicated to his work and to the residents of Philadelphia. He would make a fearless and tireless advocate for Philly and for equality issues in Harrisburg.
At NGLCC, Lovitz has helped write and pass more than 25 state and local laws, including in Pennsylvania, extending economic opportunity to LGBTQ-owned businesses around the country. As the country struggles to emerge from pandemic restrictions, we need more legislators at all levels of government who understand the importance of small business. Lovitz has the experience in business and in his work on equality issues to deliver tangible results for Philadelphia.
Contrast his record with that of Sims and it's a no-brainer that the people of the 182nd District have nowhere to go but up. Sims has sponsored or introduced scores of bills in the past year, but only one has been enacted, according to BillTrack50. Sims has been criticized in the district for his endless media tour and social media self-promotion. He is more interested in thirst-trap selfies than in constituent service. He lacks the professionalism and temperament for elected office, favoring profane outbursts and juvenile insults over diplomatic compromise and legislative achievement. As Christopher Pinto wrote in the Philadelphia Gay News, "Almost a decade in the State House, and he has no legislative victories that he can claim as his own. He spent more time out of the district than inside it, flying from one speaking engagement to the next, while abusing his state issued travel budget and being shrouded in a lengthy ethics investigation."
Lovitz will not succumb to such vanities. He is a grounded professional who understands how to craft legislation and, more importantly, how to get it passed. He won't alienate colleagues as Sims has done.
On equality issues, Lovitz has worked on behalf of marginalized communities at NGLCC and last year he organized PhillyVoting.org, which works to boost turnout among Black and LGBTQ voters.
"The ongoing violence against our communities, especially against our trans siblings, is a stunning reminder that our work together continues," Lovitz wrote in an op-ed for the Philadelphia Gay News. "Once again the movement for long-overdue social change in America is being led by communities of color, especially right here in Philly," he wrote. "And the LGBTQ community must continue to stand in solidarity with them."
Lovitz understands the moment. He has a passion for business and for helping entrepreneurs to succeed, something cities desperately need after more than 200,000 small businesses have shuttered due to COVID, according to the Wall Street Journal; more than 1,000 Philly businesses closed in just the first five months of the pandemic, according to the Philadelphia Business Journal.
Voters, donors, and our national advocacy organizations should support his bold campaign and help retain an out LGBTQ voice in Harrisburg while improving constituent service for residents of the district.
Kevin Naff is editor of the Washington Blade. Reach him at [email protected].