Phillips exhibit explores black male identity
Installation features discussions of race, sexuality and more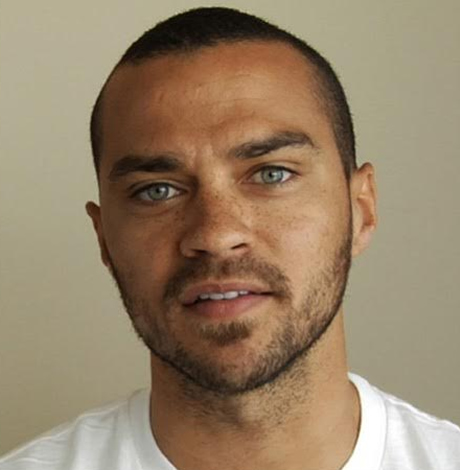 The Phillips Collection (1600 21st St., N.W.) presents "Question Bridge: Black Males," a documentary art installation that's on display as of this week.
The exhibit has one participant ask a question directly to the camera and another participant later answers the question directly to the camera. Questions range from race, sexuality and more. The exhibit will also include a "Join the Conversation" segment where guests will be asked questions and they can write and share their responses in the gallery. There is some LGBT content in the exhibit. Adult tickets are $12, student tickets are $10, senior tickets are $10 and members and visitors under 18 are free. It runs through January 3.
For more details, visit phillipscollection.org.
A slow return to normal for area museums
National Gallery remains closed, but others have reopened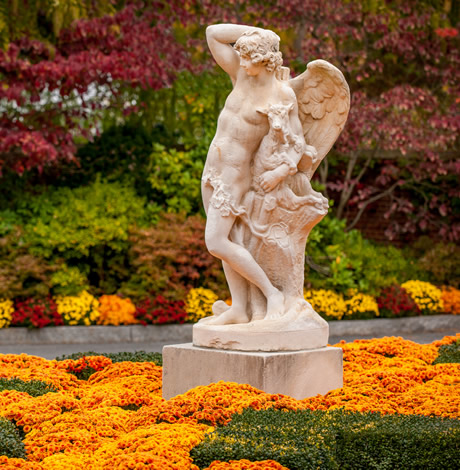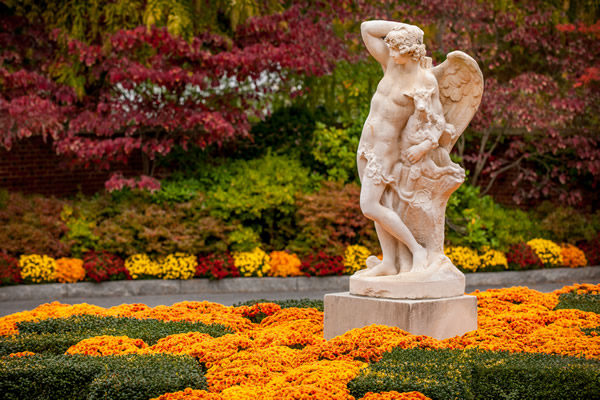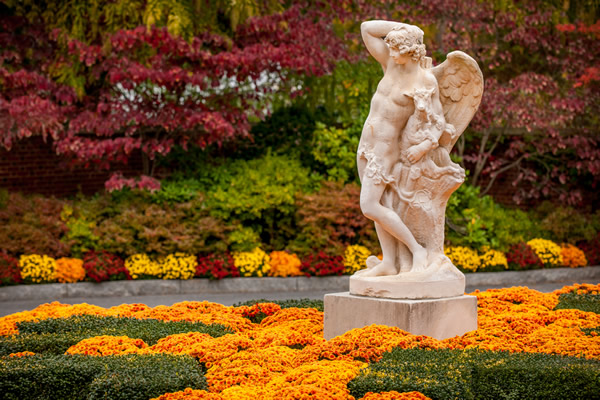 The Smithsonian Museums remain closed and the National Gallery of Art recently announced it would not open in time to commemorate its 80th anniversary. But the good news is that with COVID restrictions slowly lifting, some area museums are looking at reopening events while others have already opened their doors .
Below is a smattering of area museums that have reopened. Be sure to check with each museum directly before making plans.
• The National Zoo and the National Air and Space Museum's Steven F. Udvar-Hazy Center in Chantilly reopened on July 24.
• The Smithsonian American Art Museum, the National Portrait Gallery, the National Museum of African American History and Culture, the Renwick Gallery, The National Museum of American History and the National Museum of the American Indian reopened back in September.
• The National Gallery of Art's sculpture garden reopened last month.
• Hillwood Estate, Museum and Gardens reopened last week.
• The National Museum of Women in the Arts has also reopened.
• The International Spy Museum reopened in January.
National Portrait Gallery art competition now open
Expert panel seeks entries that broaden the definition of portraiture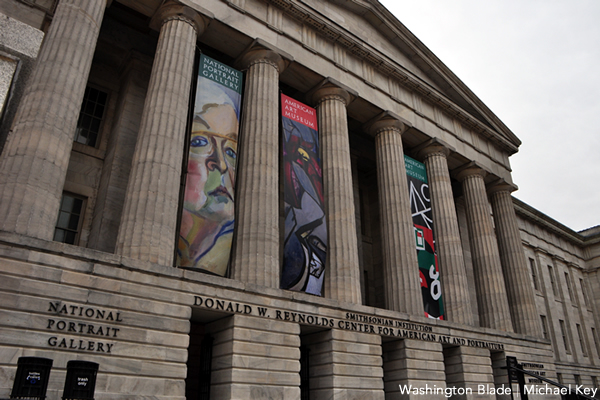 The Outwin Boochever Portrait Competition hosted by the Smithsonian National Portrait Gallery is open for submissions until Friday, Jan. 29.
This competition seeks entries that broaden the definition of portraiture with images and media that reflect the country's diversity as represented through the identities of the artists and subjects as well as their varying backgrounds depicted.
Artists 18 and up who are living and working in the U.S. and its territories are invited to submit one portrait to be reviewed by a panel of experts. First prize is $25,000 and a commission to portray a remarkable living American for the gallery's collection.
The finalists' and prizewinner's works will be included in The Outwin 2022: American Portraiture Today exhibition to be displayed at the National Portrait Gallery April 30, 2022 – Feb. 26, 2023, before continuing on to other cities.
For more information, and to submit works electronically, visit portraitcompetition.si.edu.
Transformer unveils this year's 'Queer Threads' exhibits
Features work by Schlacter, Jackson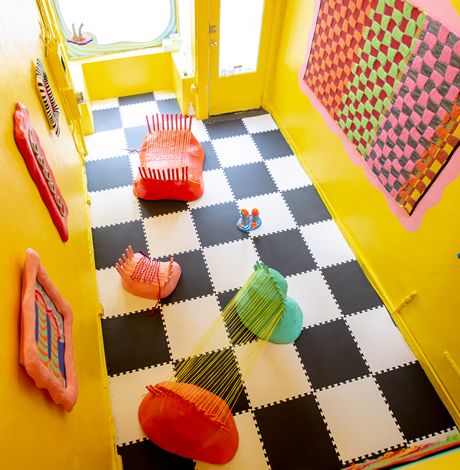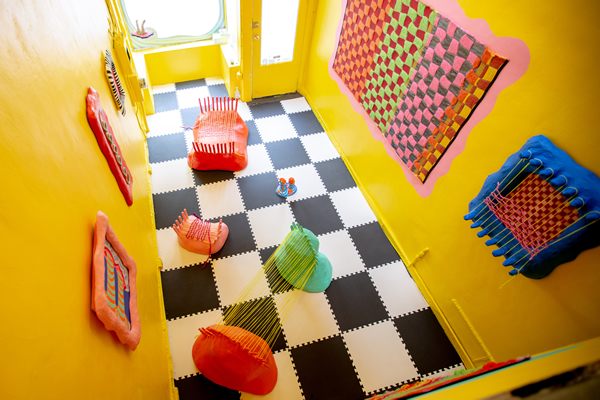 Transformer, a non-profit visual arts organization, has launched this year's exhibit of "Queer Threads" an ongoing initiative that seeks to explore LGBTQ identities through fiber and textile art forms. This year's iteration was curated by John Chaich and features work by Zoe Schlacter and André Terrel Jackson.
Schlacter's installation, titled "Darn" is crafted from yarn, paper mâché sculptures, and hand-made, wall-mounted loom structures. Schlacter is an interdisciplinary artist and designer from Brooklyn, New York. Through weaving, quilting, sculpture, and installation art, they seek to explore gendered expressions of personal style and the creative potential of trans sexuality. Schlacter's installation can be found at Transformer's storefront at 1404 P Street NW until November 14.
André Terrel Jackson's piece, titled "Crowns", celebrates Black, female-identified cultural icons as a source of inspiration for the LGBTQ community. They created a series of headpieces out of everyday hardware, rope, and other textiles. Jackson's work is on display at The Corner at Whitman-Walker at 1377 R St., N.W. until Oct. 24.