Randy Berry: LGBT advocates 'watchdog' for governments
Envoy has visited more than 20 countries since April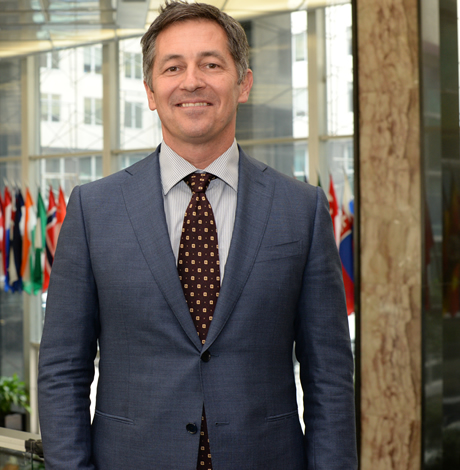 TEGUCIGALPA, Honduras — Special U.S. Envoy for the Human Rights of LGBTI Persons Randy Berry told the Washington Blade during an Oct. 2 interview in the Honduran capital that advocates have a responsibility to hold their respective governments responsible.
"It's the role of activists everywhere to be a watchdog on the government, even when the relationship is a good one," he said.
Berry spoke with the Blade during the first day of an LGBT rights conference that drew more than 300 people from across the Western Hemisphere to Tegucigalpa.
The career Foreign Service officer during the gathering's opening plenary highlighted the White House's efforts in support of LGBT rights around the world that has become a cornerstone of the administration's foreign policy.
Berry noted that President Obama and Secretary of State John Kerry speaking publicly about LGBT-specific issues has been "enormously helpful." The career Foreign Service officer also told the Blade that U.S. ambassadors have also shown "leadership" in supporting them.
"I'm able to speak to those issues with some authority," said Berry. "It's obvious that I have the backing of the most senior leadership in the administration to back that up."
Berry during his remarks at the conference also made several references to the late gay activist Harvey Milk, who was a member of the San Francisco Board of Supervisors when former Supervisor Dan White killed him and then-Mayor George Moscone inside San Francisco City Hall in 1978.
"I'm deeply mindful as an openly gay man serving in a senior capacity with the United States government that if it were not for his contributions I would certainly not be sitting here," said Berry. "Those issues of equality and opportunities wouldn't have existed for me."
Latin American activists showing 'leadership'
Berry during his interview with the Blade repeatedly applauded Latin American advocates for the "leadership" on LGBT-specific issues that's "coming out" of the region.
He specifically praised the LGBT Federation of Argentina for "its pragmatism" and the way it is able to work with other advocates in the South American country and President Cristina Fernández de Kirchner's administration. Berry also applauded the Uruguayan government's "remarkable leadership" in advancing LGBT issues, which includes co-sponsoring a resolution against anti-LGBT violence and discrimination the U.N. Human Rights Council approved in September 2014.
"We tend to look at Sweden and Norway and the Nordics more broadly as the countries generally that are on the right side of this," Berry told the Blade. "[There's] this similar movement that's been underway for years in Latin America."
Berry also noted Chile's LGBT-inclusive hate crimes and anti-discrimination law named in honor of Daniel Zamudio, a gay man killed by a group of self-described neo-Nazis, that then-President Sebastián Piñera signed in 2012.
Berry compared Zamudio to Matthew Shepard, the gay college student who Aaron McKinney and Russell Henderson robbed and beat to death outside Laramie, Wyo., in October 1998.
President Obama in 2011 signed a federal hate crimes law that bares Shepard's name.
"It's a sad reality there will be other young men and women losing their lives because of their identity," Berry told the Blade. "That's an unbelievable tragedy any way we look at it and doing what we can to prevent that is so important."
Berry on stage during silent protest against Honduran officials
The conference — co-sponsored by the Gay and Lesbian Victory Fund, the U.S. Agency for International Development and other advocacy groups and foundations — took place against the backdrop of anti-LGBT violence and discrimination that remains rampant in Honduras.
Ever Guillén of the Kukulkán Association, a Honduran advocacy group, pointed out during a separate conference that took place at a Tegucigalpa hotel on Oct. 1 that more than 150 LGBT people have been killed in the country in recent years. Two other LGBT rights advocates from the Central American nation turned their backs on Honduran Vice Minister of Human Rights and Justice Karla Cueva and Francisco Martínez of the Honduran Secretary of External Affairs as they spoke at the opening of the Victory Fund-sponsored gathering.
Berry was sitting next to Cueva on the stage during the silent protest.
"There has to be an honest and open conversation about the difficulties that lie ahead," Berry told the Blade.
Berry noted that he and the Obama administration have "a superb relationship" with American LGBT advocacy groups. Berry nevertheless said their job "is also to make sure we're doing our job."
"That's all about the accountability of government service," he said.
'We've been able to connect the dots'
Honduras is the 20th country to which Berry has traveled since he assumed his post within the State Department's Bureau of Democracy, Human Rights and Labor in April.
The career Foreign Service officer who previously served in Amsterdam, New Zealand, Nepal, Bangladesh and a number of other countries is the first person to hold the post of special U.S. envoy to promote global LGBT rights since Kerry announced its creation earlier this year.
Berry on Sunday traveled from the Honduran capital to El Salvador. He is scheduled to return to D.C. from Mexico on Wednesday.
Berry later this month will attend ILGA-Europe's annual conference in Athens before traveling to the Balkans.
He told the Blade that he plans to travel to Asia, the Pacific and Africa in the coming months. Berry is also scheduled to attend an LGBT rights conference in the Uruguayan capital of Montevideo in April that the country's government is organizing with the Netherlands.
The gathering will coincide with Berry's first anniversary in his post.
"We've been able to connect the dots a little bit," Berry told the Blade. "The more I travel the more I see the fundamentals of change. You've got differences in places, but the fundamentals are the same."
Bill to ban conversion therapy dies in Puerto Rico Senate committee
Advocacy group describes lawmakers as cowards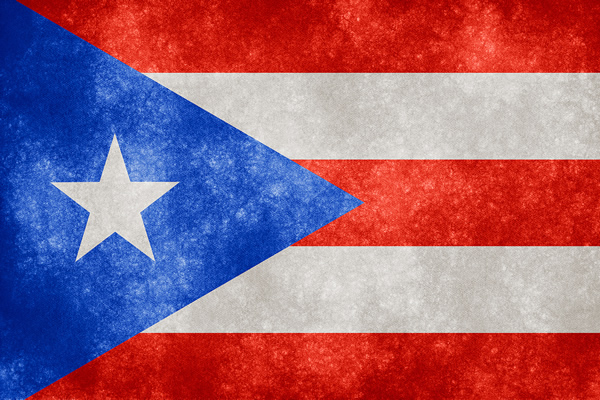 A Puerto Rico Senate committee on Thursday killed a bill that would have banned so-called conversion therapy on the island.
Members of the Senate Community Initiatives, Mental Health and Addiction Committee voted against Senate Bill 184 by an 8-7 vote margin. Three senators abstained.
Amárilis Pagán Jiménez, a spokesperson for Comité Amplio para la Búsqueda de la Equidad, a coalition of Puerto Rican human rights groups, in a statement sharply criticized the senators who opposed the measure.
"If they publicly recognize that conversion therapies are abuse, if they even voted for a similar bill in the past, if the hearings clearly established that the bill was well-written and was supported by more than 78 professional and civil entities and that it did not interfere with freedom of religion or with the right of fathers and mothers to raise their children, voting against it is therefore one of two things: You are either a hopeless coward or you have the same homophobic and abusive mentality of the hate groups that oppose the bill," said Pagán in a statement.
Thursday's vote comes against the backdrop of continued anti-LGBTQ discrimination and violence in Puerto Rico.
Six of the 44 transgender and gender non-conforming people who were reported murdered in the U.S. in 2020 were from Puerto Rico.
A state of emergency over gender-based violence that Gov. Pedro Pierluisi declared earlier this year is LGBTQ-inclusive. Then-Gov. Ricardo Rosselló in 2019 signed an executive order that banned conversion therapy for minors in Puerto Rico.
"These therapies lack scientific basis," he said. "They cause pain and unnecessary suffering."
Rosselló issued the order less than two weeks after members of the New Progressive Party, a pro-statehood party  he chaired at the time, blocked a vote in the Puerto Rico House of Representatives on a bill that would have banned conversion therapy for minors in the U.S. commonwealth. Seven out of the 11 New Progressive Party members who are on the Senate Community Initiatives, Mental Health and Addiction Committee voted against SB 184.
"It's appalling. It's shameful that the senators didn't have the strength and the courage that our LGBTQ youth have, and it's to be brave and to defend our dignity and our humanity as people who live on this island," said Pedro Julio Serrano, founder of Puerto Rico Para [email protected], a Puerto Rican LGBTQ rights group, in a video. "It's disgraceful that the senators decided to vote down this measure that would prevent child abuse."
Undocumented LGBTQ immigrants turn to Fla. group for support
Survivors Pathway is based in Miami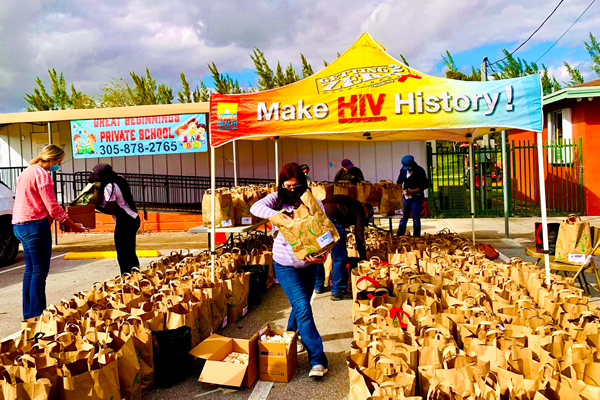 MIAMI – The CEO of an organization that provides support to undocumented LGBTQ immigrants says the Biden administration has given many of his clients a renewed sense of hope.
"People definitely feel much more relaxed," Survivors Pathway CEO Francesco Duberli told the Washington Blade on March 5 during an interview at his Miami office. "There's much hope. You can tell … the conversation's shifted."
Duberli — a gay man from Colombia who received asylum in the U.S. because of anti-gay persecution he suffered in his homeland — founded Survivors Pathway in 2011. The Miami-based organization currently has 23 employees.
Duberli said upwards of 50 percent of Survivors Pathway's clients are undocumented. Duberli told the Blade that many of them are survivors of domestic violence, sexual assault and human trafficking and victims of hate crimes based on their sexual orientation and gender identity.
"Part of the work that we have done for years is for us to become the bridge between the communities and law enforcement or the justice system in the United States," said Duberli. "We have focused on creating a language that helps us to create this communication between the undocumented immigrant community and law enforcement, the state attorney's office and the court."
"The fear is not only about immigration," he added. "There are many other factors that immigrants bring with them that became barriers in terms of wanting to or trying to access the justice system in the United States."
Duberli spoke with the Blade roughly a week after the Biden administration began to allow into the U.S. asylum seekers who had been forced to pursue their cases in Mexico under the previous White House's "Remain in Mexico" policy.
The administration this week began to reunite migrant children who the Trump administration separated from their parents. Title 42, a Centers for Disease Control and Prevention rule that closed the Southern border to most asylum seekers and migrants because of the coronavirus pandemic, remains in place.
Duberli told the Blade that Survivors Pathway advised some of their clients not to apply for asylum or seek visa renewals until after the election. Duberli conceded "the truth of the matter is that the laws haven't changed that much" since Biden became president.
Survivors Pathway has worked with LGBTQ people in U.S. Immigration and Customs Enforcement custody in South Florida. American Civil Liberties Union National Political Director Ronald Newman in an April 28 letter it sent to Homeland Security Secretary Alejandro Mayorkas called for the closure of the Krome North Service Processing Center in Miami, the Glades County Detention Center near Lake Okeechobee and 37 other ICE detention centers across the country.
Survivors Pathway responded to trans woman's murder in 2020
Survivors Pathway has created a project specifically for trans Latina women who Duberli told the Blade don't know they can access the judicial system.
Duberli said Survivors Pathway works with local judges and police departments to ensure crime victims don't feel "discriminated, or outed or mistreated or revictimized" because of their gender identity. Survivors Pathway also works with Marytrini, a drag queen from Cuba who is the artistic producer at Azúcar, a gay nightclub near Miami's Little Havana neighborhood.
Marytrini and Duberli are among those who responded to the case of Yunieski "Yuni" Carey Herrera, a trans woman and well-known activist and performer from Cuba who was murdered inside her downtown Miami apartment last November. Carey's boyfriend, who had previously been charged with domestic violence, has been charged with murder.
"That was an ongoing situation," noted Duberli. "It's not the only case. There are lots of cases like that."
Duberli noted a gay man in Miami Beach was killed by his partner the same week.
"There are lots of crimes that happen to our community that never gets to the news," he said. "We got those cases here because of what we do."
Patrick O'Connell, acclaimed AIDS activist, dies at 67
Played key role in creating red ribbon for awareness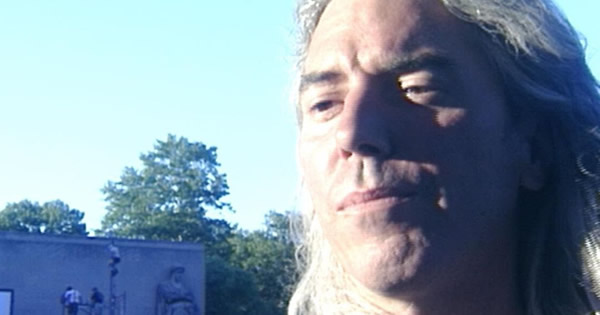 Patrick O'Connell, a founding director of the New York City-based AIDS advocacy group Visual AIDS who played a lead role in developing the internationally recognized display of an inverted, V-shaped red ribbon as a symbol of AIDS advocacy, died on March 23 at a Manhattan hospital from AIDS-related causes, according to the New York Times. He was 67.
Visual AIDS said in a statement that O'Connell held the title of founding director of the organization from 1980 to 1995.
During those years, according to the statement and others who knew him, O'Connell was involved in the group's widely recognized and supported efforts to use art and artist's works to advocate in support of people with HIV/AIDS and efforts to curtail the epidemic that had a devastating impact on the art world.
Thanks to a grant from the Art Matters foundation, Visual AIDS was able to retain O'Connell as its first paid staff member in 1990, the group said in its statement.
"Armed with a fax machine and an early Macintosh computer, Patrick helped Visual AIDS grow from a volunteer group to a sustainable non-profit organization," the statement says. "A passionate spokesperson for the organization, he helped projects like Day Without Art, Night Without Light, and the Red Ribbon reach thousands of people and organizations across the world," the group says in its statement.
"We were living in a war zone," the statement quoted O'Connell as saying in a 2011 interview with the Long Island newspaper Newsday. "But it was like a war that was some kind of deep secret only we knew about," O'Connell said in the interview. "Thousands were dying of AIDS. We felt we had to respond with a visible expression," he told the newspaper.
With O'Connell's help, Visual AIDS in 1989 organized the first annual Day Without Art in which dozens of galleries and museums in New York and other cities covered art works with black cloths to symbolize the mourning of those who died of AIDS. Among those participating were the Brooklyn Museum, the J. Paul Getty Museum in Los Angeles, and the Metropolitan Museum of Art in New York, which replaced a Picasso painting with a "somber informational placard," according to the New York Times.
In 1990 O'Connell helped Visual AIDS organize the first Night Without Light, which was held at the time of World AIDS Day. New York City's skyscraper buildings, bridges, monuments, and Broadway theaters turned off their lights for 15 minutes to commemorate people who lost their lives to AIDS, the New York Times reported.
In the kickoff of its Red Ribbon Project in 1991, McConnell helped organize volunteers to join "ribbon bees" in which thousands of the ribbons were cut and folded for distribution around the city, the Times reports. Those who knew McConnell said he also arranged for his team of volunteers to call Broadway theaters and producers of the upcoming Tony Awards television broadcast to have participants and theater goers display the red ribbons on their clothes.
Among those displaying a red ribbon on his label at the Tony Awards broadcast was actor Jeremy Irons, who was one of the hosts. In later years, large numbers of celebrities followed the practice of wearing the red ribbon, and in 1993 the U.S. Postal Service issued a red ribbon stamp.
The Times reports that O'Connell was born and raised in Manhattan, where he attended Fordham Preparatory School and later graduated from Trinity College in Hartford, Conn., in 1973 with a bachelor's degree in history. According to Visual AIDS, O'Connell served as director of the Hallwalls arts center in Buffalo, N.Y. from 1977 to 1978 before returning to New York City to work for a gallery called Artists Space.
The Times reports that O'Connell learned in the middle 1980s that he had contracted AIDS and began a regimen of early AIDS treatment with a cocktail of over 30 pills a day. His involvement with Visual AIDS, which began in 1989, ended on an active basis in 1995 when his health worsened, the Times reports.
As one of the last remaining survivors of his New York contemporaries who had HIV beginning in the 1980s, O'Connell continued in his strong support for AIDS-related causes through 2000s and beyond, people who knew him said.
Visual AIDS says it is gathering remembrances and photos for a tribute post for O'Connell on its website. It has invited people to share their memories of him by sending written contributions and images via email to: [email protected].