Best of Gay D.C. XIV
Blade readers choose the best in nightlife, people, dining and community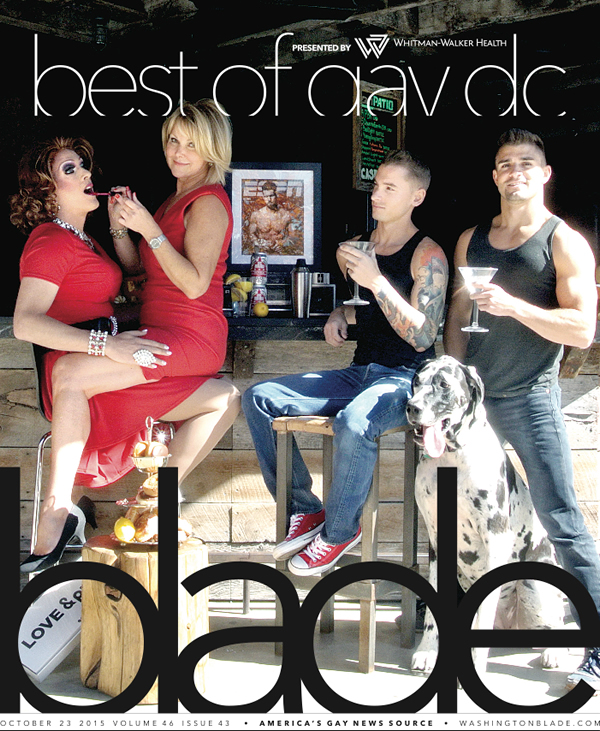 The High Heel Race, the Walk to End HIV, the Town Halloween costume contest, the HRC National Dinner and yes, the Washington Blade's Best of Gay D.C. readers' poll edition, local gay October traditions all.
For our 14th installment, we decided to cast the net wide — you voted in 97 categories (up from 73 last year) with about 5,000 nominations and 20,000 votes.
From bars, venues and restaurants we've enjoyed for years to places we'd never even heard of but can't wait to try, the fun of this issue is the memories it inspires — like that table you bought at Miss Pixie's and can't imagine life without — to starting a list of places to track down like the Red Hook Lobster Truck.
The profiles were written by Patrick Folliard, Mariah Cooper, Brian T. Carney and Kristen Hartke.
The entire Washington Blade staff congratulates each of this year's winners and finalists.
PEOPLE
Lifetime Achievement
Vice President Joseph Biden
Vice President Joseph Biden, delivering the keynote address at the Human Rights Campaign's national dinner earlier this month, touted the significance of the court ruling on marriage, but also turned toward other issues relevant to the LGBT community.
"The great arc of justice is the journey of this nation, and it continues to move in the right direction," Biden said. "We're moving closer and closer to the animating spirit of America because of all of you, not me, because of all of you."
Although he's previously articulated support for comprehensive legislation prohibiting anti-LGBT discrimination, Biden took the opportunity of his speech to explicitly endorse the Equality Act, which would amend the Civil Rights Act and the Fair Housing Act to include sexual orientation and gender identity.
"I strongly support the Equality Act, and it will pass, it will pass," Biden said. "It may not pass this Congress. It will pass because it's simple and it's straightforward." Biden's support for the Equality Act makes him the first official in the Obama administration to explicitly endorse the bill.
Biden in 2012 dubbed transgender rights the "civil rights issue of our time," an assertion he repeated this month as he commended Defense Secretary Ashton Carter for starting a review expected to lead in May to an end of the ban on openly transgender service.
"It took the secretary of defense about 10 minutes," Biden said. "In July 2015 no longer is there any question, transgender people are able to serve in the United States military." "All Americans who are able to serve physically should be able to serve," Biden added.
Although Biden voted for the Defense of Marriage Act in 1996 as a senator from Delaware, he later changed his position and opposed it. He opposed efforts to amend the U.S. Constitution to ban same-sex marriage that began in 2002 and voted against the Federal Marriage Amendment in 2006.
Most Committed Activist
Ruby Corado
Casa Ruby
2822 Georgia Ave., N.W.
casaruby.org
Runner-up: Rayceen Pendarvis
Best Council Member
Jack Evans (Ward 2)
Runner-up: David Grosso
Hottest Local Pro Athlete
Bryce Harper
Washington Nationals
Runner-up: Ali Krieger
Best Massage
Eddie Weingart
Runner-up: Che Young
Best Personal Trainer
Gerard Burley
"Coach G"
Runner-up: Anya Maleknasri
Best Doctor
Dr. Raymond Martins
Whitman-Walker Health
1701 14th St., N.W.
1525 14th St., N.W.
2301 Martin Luther King Jr. Ave., S.E.
Runner-up: One Medical
Best Real Estate Agent
Valerie Blake
Runner-up: Stacey Williams-Zeiger
Best Rehoboth Real Estate Agent
Chris Beagle
Berkshire Hathaway HomeServices
Runner-up: Barbara Morales
Best Rehoboth Bartender
Chris Chandler (Purple Parrot)
Runner-up: Andrew Ennis (Blue Moon)
Best Amateur Athlete
Jeff Larivee (Stonewall Kickball)
Runner-up: Matt Pearce (D.C. Gay Flag Football League)
Best Local Columnist
Ezra Klein (Vox)
Runner-up: John Kelly (Washington Post)
Best Bartender
Sarah Slocum
Runner-up: Jayson Smith (JR.'s)
Luckily for the patrons at Freddie's Beach Bar, a perennial favorite in Crystal City (in, as they say, "YES, honey, VIRGINIA!"), bartender Sarah Slocum really enjoys her job, saying, "I love that when I arrive at work, I feel like I'm walking into a party with all my friends already there — I just happen to be the one that gets to make all the drinks!"
Whether you're there for karaoke, bingo or a Freddie's Follies drag show, there's really never a dull moment at Freddie's, although Slocum confesses to also enjoying the quieter nights when she can chat in a more leisurely way with customers. While she has a particular affinity for mixing martinis, Slocum likes presenting the Flashing Flamingo, an in-your-face concoction of watermelon and pomegranate vodkas and lip-puckering juices that arrives with a flashing ice cube floating in the depths of a fishbowl-like glass: "It definitely lends some liquid courage to help you get up and sing karaoke," she says. (KH)
Freddie's Beach Bar & Restaurant
555 South 23rd St., Arlington
Best Stylist
Enders Barbaran
Bang Salon's Metropole location
Runner-up: Shar Raigner
After working in accounts payable for several years, Enders Barbaran was ready for a change.
"I didn't know exactly what I wanted to do, but I knew it had to be something different and I knew it had to happen fast." So without a lot of thought, he went to work as a shampoo assistant at Bang Salon's Metropole location where his then-roommate was working as a stylist.
"Immediately I liked it," says Barbaran. "I instinctively like to bring out the best in my clients whatever the job. The salon is an environment where I can do that."
After several months on the job, Barbaran figured he could do what the stylists were doing so he enrolled in cosmetology school. For the next year he attended classes by day and shampooed clients in the evening. Following graduation, he received further training at Bang and became a full-fledged stylist with his own chair in 2009.
"I thank both Bang's owner and my manager," says Barbaran. "They had a lot of faith in me. I wouldn't be where I am without them."
Barbaran grew up in Lima, Peru, surrounded by a family comprised of women. "I loved playing with my cousins' hair," says the stylist. "And even when I was working in accounts payable I played with my female co-worker's hair. I've always liked hair. I'd just never thought to make it a profession."
Today, Barbaran remains at Bang Salon where he cuts and colors both men and women. "My clients are like family to me and I want them to be happy. I'm humbled to have won among a field of excellent stylists. I didn't campaign to win this. It's truly a gift from my clients." (PF)
Bang Salon Metropole
1519 15th St., N.W.
Best Lawyer
Michele Zavos
Zavos Juncker Law Group
Runner-up: Patrick Menasco
Michele Zavos has been an attorney in the LGBT community for a long time. And throughout her career, she's witnessed a lot of change.
"Most of it has come slowly, but over the last few years things have happened more quickly," she says.
As the managing partner and founder of Zavos Juncker Law Group, Zavos has litigated and helped change policy in the District of Columbia, Maryland, and the Commonwealth of Virginia to extend legal protections to LGBT clients. She was the winning attorney in Port v. Cowan, in which the Maryland Court of Appeals held in May of 2012 that Maryland must recognize valid same-sex marriages from other jurisdictions, which predated the passage of marriage equality in Maryland.
"Fifty percent of our clients are LGBT," says Zavos who is married to Ellen Cull, her partner of 22 years. "We're a family law firm on the cutting edge for developing LGBT protection and representing people in difficult circumstances as a result of how family law has worked."
In 1982, Zavos started the first "Maybe Baby" group for lesbians and gay men considering having children. "My daughter who is 30 was born with a donor dad," says Zavos. "So this is my passion and interest and I've been fortunate to make it into a law practice. In family law there remains a ways to go regarding the rights of non-biological parents in same-sex relationships and marriages. For LGBT people in general there's still a lot to do, particularly surrounding the area of trans rights and employment and discrimination, but that's outside of my practice area."
Looking ahead, Zavos says she is committed to further expanding the boundaries that protect LGBT families. (PF)
Zavos Junker Law Group
8455 Colesville Rd., No. 1500
Silver Spring, Md.
Best Artist
Chris Jay
Runner-up: David Claypool
"Since I first started hanging out in D.C. three years ago, I wanted to win this," says Chris Jay, a professional photographer in the Baltimore/Washington area. "Last year I wasn't even nominated, and this year I turned up in three categories. It's the result of a lot of hard work."
Jay, who's been taking photographs for 20 years, is currently focusing on a project titled "Kingxtaposition," a collection of work capturing the many faces of drag kings. Her subjects to date have primarily been members of the D.C. Kings, a troupe with which she's performed. But Jay has plans to expand.
Based in Howard County, Maryland, Jay wants to take her project on the road.
"The goal is to start traveling the country and meeting kings and photographing them. This project is big, but it's not something I'm doing for money. I just want to tell stories from the perspective of someone who changes through the process of performing. I want to keep digging into that."
At her business, Chris Jay Photos, Jay shoots portraits of performers, small business owners and local artists.
"I keep my prices reasonable so people can afford to promote themselves. I like to help them realize what they see in their heads."
Her introduction to photography was at a JC Penny Portrait Studio where she worked after graduating from high school. "During the first Christmas season, I shot bazillions of family portraits and loved it. After that I worked for a company taking school portraits for seven years."
Jay's most personal work consists of self-portraits documenting her struggles with depression. "I like to raise awareness of what it's like to live with a mental illness. My everyday life isn't easy. But once I get going, it's hard to stop me." (PF)
Best Businessperson
Howard Brooks
Runner-up: Scott Roewer, The Organizing Agency
The talented physician Howard L. Brooks, MD, has been medical director at the popular SKIN Cosmetic Dermatology Center of Georgetown since 2007. He is recognized as a leader in non-invasive body and facial rejuvenation for men and women.
Brooks says that SKIN blends the professional services of a physician's office with the relaxing environment of a day spa, but emphasizes that patients need to play an active role in the health of their skin. SKIN offers clients a wide array of aesthetic, cosmetic and medical treatment options.
Brooks and the staff at SKIN have received overwhelmingly positive reviews. Patients appreciated their efficiency and friendliness and praised Brooks for his ability to listen and ask great questions, his skill at making quick and clear recommendations, his caring manner and honesty.
Brooks is a graduate of Howard University College of Medicine. He completed his medical internship at Franklin Square Medical Center in Baltimore; his residency at Howard University Hospital included stints at Walter Reed Army Medical Center, Children's National Medical Center and the Armed Forces Institute of Pathology.
He often appears as an expert resource for local and national media outlets including the Washington Blade, CNN, Fox Morning News, NewsChannel 8 and WTOP. He is an attending instructor for the University Health Center at University of Maryland and is the author (or co-author) of numerous scientific and clinical articles in peer reviewed journals and texts. He is also a member of the Capital Area Physicians for Human Rights and the Gay and Lesbian Medical Association. (BTC)
Dr. Howard Brooks
SKIN Dermatology of Georgetown
2233 Wisconsin Ave. N.W., no. 230
202-298-7546
Best Clergy
Bishop Allyson Abrams
Runner-up: Rev. David Lett
Bishop Allyson Abrams, founder and current pastor of Empowerment Liberation Cathedral, made headlines last year when she married Bishop Diana Williams. Abrams was serving as the first female pastor at Zion Progress Baptist Church in Detroit when she married Williams, who is a bishop emeritus with Washington's Imani Temple African-American Catholic Congregation. Rumors of their wedding quickly spread through the congregation and Abrams resigned from the church.
The couple moved to D.C. and Abrams founded her new LGBT-affirming church, which currently holds services in the sanctuary of the Church of the Ascension in Silver Spring. (Empowerment Liberation Cathedral was named Best House of Worship and is profiled separately.)
Abrams graduated from Howard University with a Bachelor of Science in Mechanical Engineering. She received her master's of divinity and her doctorate in ministry from United Theological Seminary. She is the author of three books and two of her sermons have been published in "The African American Pulpit." She is also recognized for her magnificent singing voice and sang with the Young Adult Fellowship Ensemble at D.C.'s Metropolitan Baptist Church. She has also taught at Ashland Theological Seminary and Wayne County Community College and served as a doctoral mentor at Ecumenical Theological Seminary.
On a lighter note, Abrams also officiated at the 2014 wedding of singer Monifah Carter and her girlfriend Terez Thorpe on the final episode of the reality TV show "R&B Divas of Atlanta."
Known for her fiery, stirring messages and electrifying prayers, she has been asked to preach at pulpits across the country. Abrams says her passion and gift is "preaching the gospel of Jesus Christ and helping God's people." She looks forward to continuing her social justice work and ministry at Empowerment Liberation Cathedral. (BTC)
Bishop Allyson Abrams
Empowerment Liberation Cathedral
633 Sligo Ave., Silver Spring
240-720-7605
empowermentliberationcathedral.org
Best Hill Staffer
Yesenia Chavez
Runner-up: Kevin Knight
Yesenia Chavez is already a voice to be reckoned with on Capitol Hill. Since arriving in Washington in August 2013, this rising star has been an out and proud spokesperson for women, people of color and the LGBT community.
She's currently a legislative assistant for U.S. Representative Raúl M. Grijalva, a Democrat from Arizona's Third District. Her legislative portfolio includes LGBT issues, human rights, women's rights, small business, gun violence, veterans' affairs and voting rights. In addition, she serves as the staff contact for the Congressional LGBT Equality Caucus and the Congressional Asian Pacific American Caucus. Chavez began working on the Hill when she was selected as one of four Victory Congressional Interns by the Gay and Lesbian Victory Institute in 2013.
Chavez is also an At-Large Director for the LGBT Congressional Staff Association, which is an official, non-partisan congressional staff organization that promotes career development opportunities for LGBT congressional staffers. Chavez's focus is on building member outreach toward women and staffers of color and she has initiated queer people of color and women's lunches to build community and to strengthen the group's diversity.
In 2014, Chavez was named one of the "20 Queer People of Color You Should Know" by Houston's Outsmart Magazine. A graduate of the University of Houston, she received the University's Community Involvement Scholarship from the LGBT Resource Center and the Difference Maker Award from the University Commission on Women. She's also a Hometown Mentor for the College Success Foundation. (BTC)
Yesenia Chavez
1511 Longworth House Office Building
202-225-2435
Best Trans Advocate
Thomas Coughlin
Runner-up: Ruby Corado
This is the second year that Thomas Coughlin has been named Best Trans Advocate in the Blade's Best of Gay D.C. Readers' Poll Awards. He's a staff psychotherapist and transgender health advocate at Whitman-Walker Health and is also in private practice with an office near Dupont Circle.
A long-time D.C. resident, Coughlin joined the Army in 1986 and was stationed at the Pentagon. After his service, he decided to stay in the area and earned a master's degree in Clinical Community Counseling from Johns Hopkins University He came out as gay in 1985 and began to come out as trans in 1999. He currently lives in Silver Spring with his wife and stepchildren (and their dog Maize).
In a 2014 Queery profile in the Blade, Coughlin said his LGBT heroes were "those in the community facing harassment, discrimination and oppression every single day, but still finding the courage to live their truth. Seriously, that's the heroic stuff." That passion clearly underlines his approach to counseling. As he says on his website, "sometimes creating or maintaining a happy, satisfying life requires help. I support you in your journey toward your true self."
Coughlin has also been a leader in providing transgender cultural competency training to businesses, educational institutions and private agencies that wish to learn more about transgender lives. He works with organizations to help them understand and support transgender employees and assists professionals who wish to better serve their clients in providing compassionate and competent care to members of the transgender community. (BTC)
Thomas Coughlin, LPC, NCC
1633 Q St., N.W., Suite 210
Best Chef
José Andrés
Runner-up: Mike Isabella, Mike Isabella Concepts
You can't throw a plate of tapas in D.C. without hitting a José Andrés restaurant these days, so it's no wonder that the ebullient Spanish-born chef would get the nod in this category.
With nearly a dozen restaurants in the region, it's easy to get your hands on Andrés' food, whether it's a bocata — the Spanish version of a deli sandwich — from his roving food truck Pepe, Lebanese-inspired crispy Brussels sprouts at Zaytinya, or deviled eggs spiked with jalapeño at American Eats Tavern that speak to the chef's exploration of his adopted country's classic dishes. Andrés' foray into fast-casual this year with the opening of the veggie-centric Beefsteak in Foggy Bottom and Dupont Circle solidified his role as a chef who wants to connect with every single diner in this city on some level, whether through tomatoes, turkey or tequila.
Still, even while building a veritable dining empire, Andrés has also committed considerable time and resources to supporting healthy eating efforts at D.C. Central Kitchen, teaching students at George Washington University about how the food supply chain affects global security and engaging local kids in First Lady Michelle Obama's Let's Move! campaign to fight childhood obesity. Always accessible, José Andrés is the kind of celebrity chef who knows how to keep it real, and that keeps us at his tables. (KH)
Best Straight Ally
Meghan Davies
Runner-up: Maya Rupert
Meghan Davies, Whitman-Walker Health's chief of operations and program integration, has supported D.C.'s LGBT community through her work with Whitman-Walker.
Her job has her overseeing many aspects of Whitman-Walker Health including community health, clinical infrastructure, therapy-based services and more.
Previously, Davies was Whitman-Walker Health's Director of Community Health. She assisted with the Breast Health Initiative, HIV counseling, Whitman-Walker's +1 HIV Peer Support Program and PALS, a program advocating for LGBT seniors.
Her other background efforts include being an HIV prevention volunteer in the Peace Corps. She also holds a master's degree in public health from George Washington University. (MC)
Best Local TV Personality
Wendy Rieger
Runner-up: Chuck Bell
NBC4's Wendy Rieger stumbled upon broadcast journalism when she was a college drop-out looking to make money as an actress. She found a job reading the news on camera in Norfolk, Va., and fell in love with the business.
The job inspired Rieger to return to school and she earned her degree in broadcast journalism from American University.
Rieger, a frequent emcee for SMYAL's fall brunches, was struck by the injustice young LGBT people faced when she was doing a story on SMYAL and at the time was not allowed to say the location for fear of it being attacked.
"What kind of insanity is that? In a civilized country," Rieger says. "It turns my stomach to think that people still harbor that much hatred for something that is unlike them."
Rieger says that growing up in the South and seeing the racism African Americans faced raised her awareness about how poorly people can be treated for being different. When she moved to D.C., she had gay friends and noticed similar injustices that made her want to speak out. She hopes her public persona can help LGBT issues progress in a positive direction.
"If my name in any way takes away some of the fear or anxiety someone may feel because this is an unknown to them and I can help show them that these people are people living their lives and it's normal, it's going to be for the greater good in the end," Rieger says. (MC)
Local Hero
David Franco
David Franco, principal and co-founder of real estate development Level 2 Development, has a passion for housing displacement that stems from a personal place.
Franco's family owned Jay Dee's Children's Apparel, a discount department store in D.C., from 1937-1983 and were forced to shut down.
Franco, who spent his childhood growing up in the store, vividly remembers how he felt.
"I remember standing there across the street the day that the wrecking ball demolished the store," Franco says. "It was really an impactful moment, just feeling displaced, feeling like my family had been displaced."
That moment led Franco to spearhead housing preservation efforts. In 2005, Franco joined forces with Jubilee Housing to help preserve Cresthill Apartments for the Sankoka Tenants Association, a 48-unit building. The partnership led to creating home ownership opportunities for low- to medium-income residents specifically for the 14th Street corridor.
Franco, who also owns men's clothing store Universal Gear on 14th Street, has also served on Mayor Fenty's D.C. Housing and Community Development's Housing Protection Trust Fund Board. (MC)
NIGHTLIFE
Best Cocktail
Lemon Squeeze
Duplex Diner
2004 18th St., N.W.
202-265-7828
Runner-up: Sunday Sangria (1905 Bistro & Bar)
Best Drag Show
Ladies of Town
Fridays and Saturdays at 10:30 p.m.
Town Danceboutique
2009 8th St., N.W.
Runner-up: D.C. Kings
Best Gay-Friendly Straight Bar
Dacha Beer Garden
1600 7th St., N.W.
202-524-8790
Runner-up: Black Cat
Best Happy Hour &
Hottest Bar Staff
Number Nine
1435 P St., N.W.
Runner-up: Bear Happy Hour
Best Live Music
9:30 Club
815 V St., N.W.
Runner-up: Howard Theatre
Best Neighborhood Bar
Phase 1
525 8th St., S.E.
Runner-up: JR.'s
Best Outside-the-District Bar
Freddie's Beach Bar
555 S. 23rd St.
Arlington, Va.
Runner-up: Blue Iguana
Best Outdoor Drinking
Town Patio
Town Danceboutique
2009 8th St., N.W.
Runner-up: Dacha Beer Garden
Best Guys Night Out
Secrets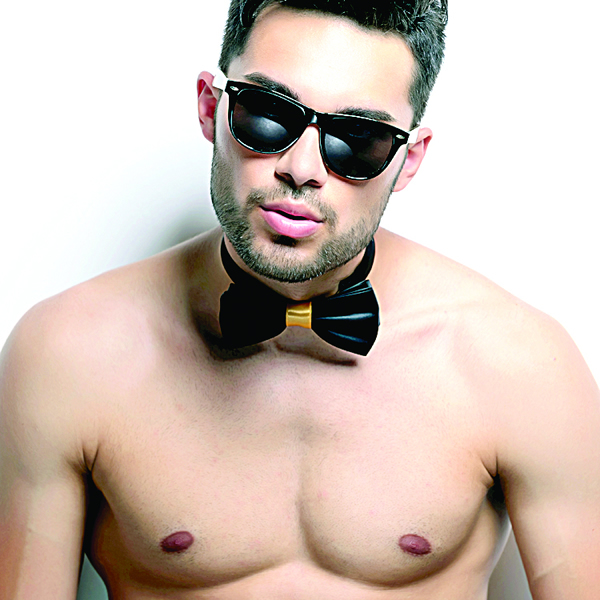 1824 Half St., S.W.
Runner-up: Town
Best Girls Night Out
BARE by LURe
Every third Saturday of the month at Cobalt
1639 R St., N.W.
Runner-up: Phase 1
Best Place to Find Someone Besides Grindr
Crew Club
1321 14th St., N.W.
Runner-up: Town
Best Rehoboth Bar
Blue Moon
35 Baltimore Ave.
Rehoboth Beach, Del.
Runner-up: Aqua
Best Rooftop
Nellie's Sports Bar
900 U St., N.W.
Runner-up: Penthouse Pool & Lounge
Best DJ
Matt Bailer
Runner-up: Rosie Hicks
For DJ Matt Bailer, the secret to his ongoing success boils down to the music.
"I don't know how to throw a party per se. But I know how to play music that I love and think other people will love too."
His two monthly dance parties, Peach Pit and Mixtape (with co-host DJ Shea Van Horn), have been staples of gay nightlife for six and seven years respectively. While Mixtape melds new and older music and rotates venues (Black Cat, 9:30, Howard Theatre and Town), Peach Pit is strictly '90s music and stays put at DC9.
Bailer also spins at Nellie's on Fridays, and occasionally La Boum, a boozy brunch at L'Enfant Café in Adams Morgan. Unlike DJs who use laptops, Bainer relies on CDs, so technically, yes, he spins. "I describe myself as middle school," Bailer says. "I'm somewhere between laptop and vinyl. My favorite music includes '90s, house, old hip hop, pop and remixes."
Growing up in Camp Springs, Md., Bailer was hooked on radio. At 10, he was already listening to (and recording) Casey Kasem's American Top 40. "I loved finding new music and introducing it to my family and friends. I still do."
After studying theater at Duke University in North Carolina in the '90s, Bailer spent two-and-a-half years in Los Angeles DJing some, but mostly doing drugs. He returned to D.C. and got sober in 2003. Soon after he began picking up DJ gigs at Omega, a Guess Store and recovery sober dances. Eventually he connected with Cobalt and work became steadier. In 2009, he gave up his day job at an office and hasn't looked back since.
"Today I feel like I'm doing what I'm on the planet to do. That may change one day, but not today." (PF)
Best Burlesque Dancer
Private Tails
Runner-up: GiGi Holliday
Miss Private Tails is an international entertainer and professional ecdysiast who says her mission is to inspire and electrify. Born just outside of Hollywood, Calif., she has been performing burlesque since 2005 and has been based in D.C. for the past eight years. She is Miss Gay United States Capital City Femme Fatale (2013) and the eternal Miss Nubian DMV (2009) and was the First Miss Phase 1 (2010). She is also the regional promoter for Burlypicks, the only international talent competition focused on burlesque and variety.
Her scintillating act draws on a wide variety of influences including classical burlesque, hip-hop, boi-lesque and Broadway. She currently has more than 100 polished routines in her performance repertoire, but she also enjoys the creative process of developing new numbers and looks forward to the opportunity to whip up a fresh new performance for an enthusiastic audience. She's been dancing and entertaining since childhood and received a bachelor's degree in theater from Lycoming College in Williamsport, Pa., with a focus on both acting and directing.
Miss Private Tails proudly notes that she knows how to charm the large bills out of the pockets of her audience, but also notes that since burlesque is the "art of the tease," she doesn't necessarily have to show a lot of skin to have an entertaining performance. In fact, she cleans it up every year as the emcee of D.C. Youth Pride every April.
You can see her at Unfastened: DC at Phase 1 on Nov. 6. (BTC)
Miss Private Tails
Best Singer or Band
Frankie & Betty
Runner-up: Tom Goss
This is the second win for the "insanely fun queertastic group" Frankie & Betty. The bank kicked it off four years ago when Rachel Bauchman (singer, bass, guitar) and Jessie Strick (lead guitar) met at an open mic at Phase 2. With their love of pop culture references and obnoxious jokes, the duo immediately hit it off and started performing together. Six months ago they added drummer Judy Bad to the mix.
Frankie & Betty have become active members of the D.C. music community as well as hosts for local burlesque shows. Their style is fast, fun and light. Strick says, "It's morphed into a really fun live show now. We love to banter and interact with the audience. We love joking around with each other and to play some fun songs in between."
They say their musical influences are Florence and the Machine, Le Tigre, Tegan and Sara, Feist and Santigold, but (with tongues firmly planted in cheek), they also admit that MGD, JB, PBR and OPP are major influences. Strick says a recent highlight was playing the 9:30 Club for Phasefest. "That was by far the most exciting gig for the band to date," she says. "We have all dreamed of playing that stage since we were little girls, so it was honestly a dream come true and a memory we will never forget."
The band has been taking a break lately to celebrate Rachel's wedding, but they will update their Facebook page when they start booking new gigs. And they offer this impish guarantee: "We make sure that every audience member leaves a performance with a smile on their face from having been a part of both a musical and comedic experience." (BTC)
Frankie & Betty
Best Drag King
Avery Austin
Runner-up: Sebastian Katz
Avery Austin, the drag king persona of New Orleans native Anna Wimpelberg, was born in 2004 when Wimpelberg hit the drag king scene in Boston.
Since then, Wimpelberg joined Kings 'N Things, an Austin, Texas drag king troupe, before moving to the District. Wimpelberg joined the now-defunct D.C. kings troupe in 2011.
She enjoys using plot lines and musicals to form her performances. She also likes to take inspiration from the television show "Glee" to create her character's show.
When she isn't performing, Wimpelberg is a HIV research specialist for Whitman-Walker Health. A graduate of Mount Holyoke College, she has degrees in psychology and education. (MC)
Best Drag Queen
Destiny B. Childs
Runner-up: Summer Camp
You may have seen Destiny B. Childs (Richard Legg) performing at a number of local venues, but her act is anything but small. With stints at the Academy of Washington Inc., Ziegfeld's/Secrets and Freddie's Beach Bar, she has become a staple in the local drag community.
A Pensacola, Fla., native, Legg was stationed at Walter Reed when in the U.S. Army in 1996. He decided to stay in the area and later decided to try performing in drag in 2003. His drag mother Ophelia Bottoms (Charles McWilliams) praised his performance and with her encouragement, he continued performing.
Since then, Childs has continued performing all over the District. She regularly emcees on the main stage at Capital Pride and was Empress II in the Imperial Court of Washington two years ago. (MC)
Best Alt Party
Mixtape
Runner-up: Peach Pit
DJs Shea Van Horn and Matt Bailer host Mixtape, an alternative dance party, on the second Saturday of each month. Locations vary. The fourth annual Mixtape Halloween party is on Friday, Oct. 30 at the Howard Theatre. It's at the 9:30 Club on Saturday, Nov. 14 and at the Black Cat on Saturday, Dec. 12.
DINING
Best Burger
Five Guys Burgers and Fries
Various D.C. locations
Runner-up: Shake Shack
Best Coffee Shop
Tryst
2459 18th St., N.W.
Runner-up: The Coffee Bar
Best Date Restaurant
Busboys & Poets
2021 14th St., N.W.
1025 5th St., N.W.
625 Monroe St., N.E.
Runner-up: Floriana
Best Dessert
Grassroots Gourmet
104 Rhode Island Ave., N.W.
Runner-up: Three Fifty Bakery
Best French Restaurant
Le Diplomate
1601 14th St., N.W.
Runner-up: Bistrot Du Coin
Best Doughnut
Krispy Kreme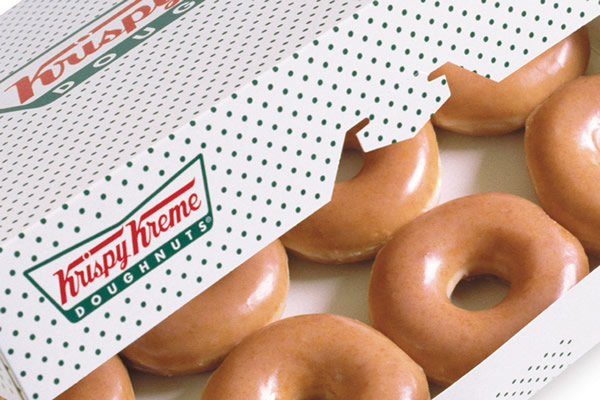 1350 Connecticut Ave., N.W.
Runner-up: Astro Donut
Best Ethiopian Restaurant
Dukem Ethiopian Restaurant
1114-1118 U St., N.W.
Runner-up: Ethiopie
Best Farmer's Market
Eastern Market
225 7th St., S.E.
Runner-up: Dupont Circle
Best Italian Restaurant
Floriana Restaurant
1602 17th St., N.W.
Runner-up: Red Hen
Best Pizza
&pizza
1215 Connecticut Ave., N.W.
1250 U St., N.W.
1400 K St., N.W.
Runner-up: Pizza Paradiso
Best Pricey Restaurant That's Totally Worth It
Palm Restaurant
1225 19th St., N.W.
Runner-up: Thai Crossing
Best Rehoboth Restaurant
Dos Locos
208 Rehoboth Ave.
Rehoboth Beach, Del.
Runner-up: Blue Moon
Best Seafood Restaurant
Hank's Oyster Bar
1624 Q St., N.W.
1026 King St., Alexandria, Va.
633 Pennsylvania Ave., S.E.
Runner-up: Pearl Dive Oyster Palace
Best Steak Restaurant
Annie's Paramount Steak and Seafood House
1609 17th St., N.W.
Runner-up: Ruth's Chris Steak House
Best Sushi
Sticky Rice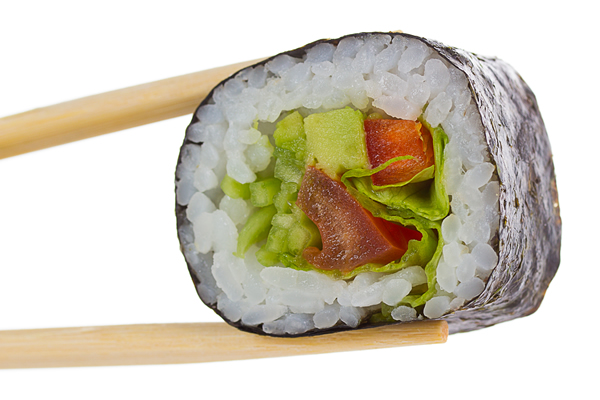 1224 H St., N.E.
Runner-up: Sushi Taro
Best Wine Bar
Barcelona
1622 14th St., N.W.
Runner-up: Vinoteca
Best Restaurant You'd Wait in Line For
Rose's Luxury
Runner-up: Barcelona
Just two years ago, Rose's Luxury was barely a twinkle in the eyes of D.C. diners, who were hard-pressed to understand why anyone would stand in line for up to four hours to get a table at this Capitol Hill gem.
With a 20-year lease, Rose's Luxury aims to stand the test of time and chef-owner Aaron Silverman thinks that standing in line — that is, not taking reservations — is the best way to make the restaurant truly open for all, since no one can book up the tables months in advance. This begs a question: Is it worth it? The simple answer: yes.
There's a reason why Rose's Luxury has been racking up accolades from Bon Appetit — which named it America's Best New Restaurant in 2014 — along with just about every news outlet in D.C.: the food is innovative, intelligent and undeniably special. On Rose's current menu, you might find yourself with a salad of crispy pig's ear with a fresh salsa of mango and cabbage or hand-cut chitarra, a porous pasta that holds sauce particularly well — in this case, a soffritto of caramelized cauliflower and white wine. So, go ahead and get in line. It'll be worth the wait — and you can get a treat from nearby District Doughnut to munch until your table's ready. (KH)
Rose's Luxury
717 8th St., S.E.
202-580-8889
Best Virginia Winery
Linden Vineyards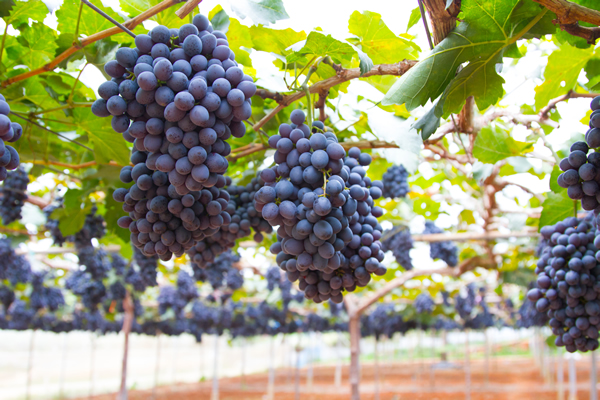 Runner-up: Breaux Vineyards
Just an hour outside the Beltway lies an oasis of peace and tranquility, along with some pretty impressive wine. This is Linden Vineyards, where, thankfully, you won't find buses full of tipsy tour-goers or hobby winemakers.
What you will find is Jim Law, a true working winemaker and former Peace Corps volunteer with deep roots in vineyard agriculture who is constantly tinkering with his vines in an effort to produce character-driven sauvignon blanc, riesling and chardonnay, just to name a few of the award-winning wines in its cellars. A visit to Linden is not to be undertaken lightly, and certainly not with a boisterous group of friends, as the vineyard will not accommodate groups larger than six and limits its deck and grounds on Saturdays and Sundays only to members of their Case Club (anyone who purchases a case of wine becomes a member automatically).
Whether or not you are part of the club, it's worth it to arrive in time for the 11:30 a.m. weekend tours of the cellar and vineyard, offering serious insight into the craft of winemaking, which just might make you the star of the conversation at the next dinner party — when you arrive with, of course, a bottle or two from Linden's cellars. (KH)
3708 Harrels Corner Rd., Linden, Va.
540-364-1997
Best Asian Restaurant
Beau Thai
Runner-up: Thaitanic
The original location of Beau Thai opened in Shaw in 2010 under the direction of husbands Ralph Brabham and Drew Porterfield and chef Aschara Viggsittaboot with a goal to bring authentic Thai cuisine that didn't rely on curry from a can.
Now expanded to new sites in Shaw and Mount Pleasant (with a noodle shop at the original spot on New Jersey Ave. NW), Beau Thai continues to impress diners with fresh ingredients and thoughtful preparation. Because the curry paste is actually made from scratch at Beau Thai, it's worth ordering up at least one curry for the table — an interesting combination is the marinated duck with grapes, pineapple and tomato — and be sure to try the Pad Thai, a classic that can sometimes be made overly sweet, ostensibly to suit the American palate, but has a tangy undertone of tamarind here. The brunch menu at the Mount Pleasant location offers some fun fusion twists on the classics, from the Egg Drop "Grits" made with Thai rice soup to the Hangover Special, a tempting concoction of fried eggs with sweet Thai sausage and taro home fries. Top it all off with a Homemade Ginger Beer, which blends a ginger-lime purée with Singha, and that hangover will be just a memory. (KH)
Beau Thai
3162 Mount Pleasant St., N.W. (Mount Pleasant)
1550 7th St., N.W., Unit A (Shaw)
202-450-5317 or 202-450-5346
Best Boozy Brunch
La Boum
Runner-up: Level One
As they like to say at La Boum, this is not your grandmother's brunch. No, indeed. What you'll find at La Boum, once it transforms from its slightly more staid persona as L'Enfant Cafe & Bar (think Clark Kent coming out of that phone booth dressed as Superman), is a raucous, Champagne-filled daytime house party, where the food's OK but the alcohol is plentiful.
And, frankly, that's not necessarily a bad way to spend a Saturday afternoon. Named one of the top 100 brunches in the country, La Boum offers two seatings on Saturdays, at 10 a.m. and 2 p.m., and reservations can sometimes be booked up several weeks in advance; once you pre-pay online at $29.50 per person (which includes three courses and cover charge, but not beverages), you can just sit back and get the party started once your reservation begins. Champagne bottles arrive wrapped in flaming sparklers, eggs Norvégienne will soak up the alcohol, the DJ keeps Katy Perry and Madonna spinning, and dancing on the tables — well, why not? (KH)
La Boum
2000 18th St., N.W.
202-319-1800
Best Local Brewery
DC Brau
Runner-up: Capitol City
It's hard to remember a time when there weren't breweries and distilleries dotting the city, but, just a scant few years ago, D.C. was actually a hand-crafted alcohol desert. That all changed in 2009 when beer buddies Jeff Hancock and Brandon Skall decided to open the city's first brewery in more than 50 years, locating their operations in a largely industrial neighborhood in Northeast D.C. just before the Maryland line.
First they turned out some really tasty brews that have now become mainstays in bars and grocery stores across the area, then the social media-savvy duo managed to do something pretty astonishing: They actually turned their off-the-beaten-path brewery into an unlikely weekend destination, luring food trucks, deejays and artists to create a hipster's paradise of tastings and tours. Stop by on Friday evenings for half-priced pint night and don't forget to wear closed-toe shoes for the free brewery tours on Saturday afternoons. (KH)
DC Brau
3178-B Bladensburg Rd., NE
202-621-8890
Best Caterer
Old Blue BBQ
Runner-up: Patrick Vanas Events
If you're on the lookout for hosting an event with some good old Southern hospitality, Old Blue BBQ is ready to pile on the comfort food. An array of meats, including baby back ribs, brisket, salmon and tri-tip are smoked over locally sourced oak and maple — but the grilling doesn't stop there. Bacon-wrapped jalapeño poppers, smoked tomato jam crostini, smoked artichoke dip (oh yes), and even grilled fruit drizzled with white chocolate are other ways that Old Blue kicks it up a notch, taking the menu from down-home barbecue to rustic chic, whether you're looking to host a company picnic or a family wedding. (KH)
Old Blue BBQ
4580 Eisenhower Ave.
Alexandria, Va.
703-552-4544
Best Cheap Eats
Amsterdam Falafelshop
Runner-up: Chipotle
Not only does Amsterdam Falafelshop keep hours that are designed to cater to bleary hungover mornings as well as late nights stumbling home from the bar, this quick-service local chain left no doubt as to who they think their clientele are when they created a pot-pairing menu and $4.20 sandwiches all in celebration of April 20.
What's not to love about a sandwich called the OG Kush, a combination of beets, turnips and tahini designed to complement the "woodsy undertones" of the OG Kush strain, a pairing said to promote a heightened sensory awareness? Whether your vice is weed or baba ganoush, Amsterdam Falafelshop has got you covered with fast falafel balls served either in pita or bowls, 22 toppings, and uber-crispy fries with a lip-smacking curried ketchup, all for less than the cost of that last cocktail you probably shouldn't have ordered. (KH)
Amsterdam Falafelshop
2425 18th St. NW (Adams Morgan)
202-234-1969
1830 14th St. NW (Logan Circle/U Street)
202-232-6200
429 L'Enfant Plaza SW (L'Enfant Plaza)
Suite 420 Promenade
202-554-1111
Best Indian
Rasika
Runner-up: Ghar E Kabob
There's a good reason why Rasika chef Vikram Sunderam won a James Beard Award last year — the flavors and textures coming from his kitchens at both the Penn Quarter and West End locations are layered yet distinct, playful yet refined, and clearly designed to make us rethink our preconceived notions about Indian food.
You'll find no bland lentil mush here or doughy samosas; instead, look for bright splashes of saffron and fresh curry leaves, crisp shards of coconut and punches of vinegar, all hallmarks of what is probably the best Indian cuisine to be found anywhere in the United States — and we've got it right here in D.C. Even better, Rasika is a reasonably priced fine dining restaurant that is not stingy on its hours, being open for lunch, dinner and pretty much every holiday. It offers Sunday brunch at the West End restaurant with such delights as Coconut Jaggery Pancakes and Eggs Kejiriwal; and a chef's tasting menu that proves Indian food can be perfectly paired with fine wines instead of just Taj Mahal. (KH)
Rasika
633 D St. NW (Penn Quarter)
202-637-1222
1190 New Hampshire Ave. NW (West End)
202-466-2500
Best Food Truck
Red Hook Lobster Pound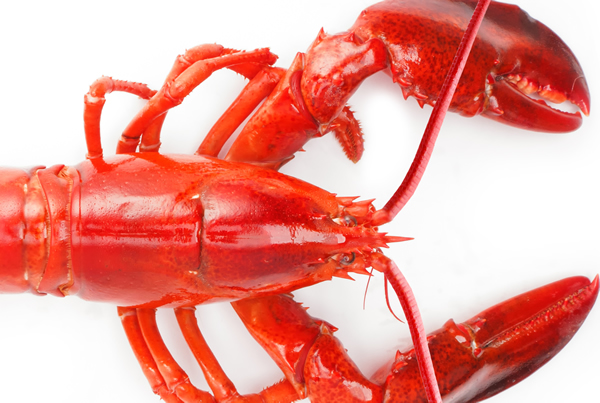 Runner-up: Rito Loco
There's something about the friendly red gingham-clad exterior of the Red Hook Lobster Pound truck as it perches along the curb that just makes you want to don a bib and sink your teeth into a crustacean.
If you're a New Englander longing for some lobstah — or just a wannabe — then this truck is the place to get your fix, whether it's the Connecticut-style lobster roll, a simple concoction of buttered roll filled with chunks of lobster meat spritzed with fresh lemon juice, the classic Maine lobster roll dressed in housemade mayo, or the utterly decadent lobster mac 'n cheese — and don't forget to add Cape Cod potato chips and Maine Root Soda. It's kind of like having a day at the shore, even if it's only 30 minutes on a bench at Farragut Square. (KH)
Red Hook Lobster Pound
Find out where the truck is on Twitter: @LobstertruckDC
202-341-6263
Best Sandwich
Taylor Gourmet
Runner-up: Sundervich
When two guys from Philly decided to open up a hoagie shop on the barely burgeoning H Street corridor back in 2008, the idea was to make really good, fresh sandwiches with homemade flair. Since then, Taylor Gourmet has expanded to 10 locations in the region, proving that apparently we were all hungry for a hoagie.
With an eye on quality, all the beef, pork, and turkey is roasted in-house, the bread is baked locally, and the Italian-style cured meats are sourced from Virginia, giving a decidedly local spin on Philadelphia-style cheesesteaks and Italian hoagies stuffed with everything from sausage, onion and peppers to hand-rolled meatballs topped with fresh marinara. While you're there, don't forget to order up a side of the crispy polenta fries — you won't regret it. (KH)
Taylor Gourmet
Ten locations across D.C., Maryland and Virginia
COMMUNITY
Best Local Blog
Popville
Runner-up: BYT
Best Local Podcast
L.A.C.E. Media Podcast
Download at iTunes
Runner-up: Jellyvision
Most Useful App
Uber
Runner-up: Waze
Best Radio Station
Hot 99.5
Runner-up: WAMU 88.5
Best Real Estate Group
David Bediz
Bediz Group
1918 18th St., N.W. Courtyard No. 2
Runner-up: The Evan and Mark Team
Best Art Gallery
The Phillips Collection
1600 21st St., N.W.
Runner-up: Corcoran Gallery of Art
Best Car Dealership
Don Beyer Volvo of Winchester
4015 Valley Pike
Winchester, Va.
Runner-up: MWS of Alexandria
Best Apartment/Condo Building
The Shay
1924 8th St., N.W.
Runner-up: Atlantic Plumbing
Best Workout Spot
VIDA Fitness
1517 15th St., N.W.
1612 U St., N.W.
999 9th St., N.W.
Runner-up: Elevate Fitness
Best Gayborhood
Logan Circle
Runner-up: 17th Street
Best Hardware Store
Logan Hardware
1734 14th St., N.W.
Runner-up: Annie's Ace Hardware
Best Home Furnishings &
Best Second-Hand Stuff
Miss Pixie's Furnishings and Whatnot
1626 14th St., N.W.
Runner-up: Hudson & Crane
Best Hotel
The W
515 15th St., N.W.
Runner-up: Hotel Palomar
Best LGBT Social Group
Stonewall Sports
Runner-up: Gay Men's Chorus of Washington
Best LGBT Support Group &
Best Non-Profit
SMYAL
Supporting and Mentoring Youth Advocates and Leaders
410 7th St., S.E.
Runner-up: HIPS
Best LGBT Sports Team
Washington Scandals Rugby Football Club
Runner-up: Flippin' Not Trippin'
Best Pet Business
Doggy Style Bakery, Boutique & Pet Spa
1825 18th St., N.W.
Runner-up: City Dogs Rescue
Best Place to Take Kids
Smithsonian's National Zoo
3001 Connecticut Ave., N.W.
Runner-up: Smithsonian's National Air and Space Museum
Best Salon/Spa
Logan 14
1314 14th St., N.W.
Runner-up: Bang Salon
Best Reason to Go to Baltimore
National Aquarium
501 E. Pratt St., Baltimore
Runner-up: The Hippo
Best Theater
Kennedy Center for the Performing Arts
2700 F St., N.W.
Runner-up: Studio Theatre
Best Theater Production
"Dear Evan Hansen"
Arena Stage
1101 6th St., N.W.
Runner-up: "Book of Mormon" (Kennedy Center)
Best Vet
CityPaws Animal Hospital
1823 14th St., N.W.
Runner-up: D.C. Metrovet
Best Rehoboth Business
Bad Hair Day
20 Lake Ave.
Rehoboth Beach, Del.
Runner-up: Blue Moon
Best Local Twitter Feed
@DCHomos
Runner-up: @popville
If you want to know what's going on in LGBT D.C., you need to follow @DCHomos on Twitter. Described as "News, noise, food, men, sports, art, charity, fashion, TV, happy thoughts, all things gay and D.C. Sentinel, silent and sure," it's a delightful mélange of everything serious and sublime about the nation's capital in 140 characters or less.
The mastermind behind @DCHomos is Josie Romero. When he moved to D.C. from Miami Beach six years ago, he didn't know anyone in town. But with his experience in the tech industry, he knew that Twitter was just starting to catch on and that D.C. was one of the first cities to embrace tweeting.
So he decided to use the new technology to help build a circle of friends. That was before Twitter had a search function, so he looked for screen names that included "D.C." He slowly compiled a list of kindred souls and started posting lists of local happy hours. About 18 months ago, Romero turned the feed in a different direction. He added a focus on news and social issues, especially marriage equality.
Basically, he describes the feed as "things I share on Twitter instead of Facebook." He does note that the feed attracts a lot of negative feedback, which he tends to ignore.
"I've adopted a 'Don't Feed the Trolls' policy. I try to keep things positive."
As of press time, @DCHomos has made more than 110,000 tweets, is following 27,300 users and has over 75,300 followers. Romero has also started live tweeting events (he had a lot of fun at the recent Reel Affirmations "Paris Is Burning" mini-ball), so be sure to keep him in the loop. (BTC)
Best LGBT-Owned Business
The Organizing Agency
Runner-up: Town
When out businessman Scott Roewer talks about organizing and closets, he's not necessarily talking about politics. He's probably talking about organizing your closets to harmonize your life. As Roewer likes to point out, "anyone can organize your space, but it takes a professional to organize you."
After working as a music educator and an event planner, Roewer decided to apply his fervent entrepreneurial spirit and creative expertise to helping clients organize their lives. He founded the Organizing Agency in 2004 to help clients create productivity systems for their homes and offices. The Agency also provides stress-free moving planning and offers workshops on shaping spaces and managing time.
A native of Bellevue, Neb., Roewer earned his Certified Professional Organizer® designation in 2007 and is an active member of the National Association of Professional Organizers (NAPO). He is also the co-author of "Get Organized Today," a book about strategic organizing, and has been a contributor to Time magazine, Better Homes and Gardens, MSNBC, Today, HGTV and Martha Stewart Living.
Inspired by the excess encountered in their work, the Organizing Agency team makes giving back to the community a priority. Roewer and his staff are active supporters of the Unstoppable Foundation, Habitat for Humanity, Dress for Success and Soles4Souls. He is also a member of the Capital Area Gay and Lesbian Chamber of Commerce.
Roewer has been widely recognized for his professional and philanthropic work. In 2008 NAPO-Washington, D.C. awarded him with its inaugural Professional Organizer of the Year Award and in 2012 NAPO recognized him with its highest honor, the Founders' Award. In 2011, the U.S. Air Force Thunderbirds named him Joint Base Andrews' "Hometown Hero," an honor that included a flight with the Thunderbirds in their F-16 Fighter Jet. (BTC)
The Organizing Agency
811 4th St., N.W., Suite1013
202-249-8330
Most LGBT-Friendly Workplace
The Raben Group
Runner-up: Whitman-Walker Health
The Raben Group is deeply committed to inclusion and diversity in working with clients and in managing its workplace. Founded in 2001 by former Assistant Attorney General Robert Raben, the Raben Group has grown to more than 50 employees with offices in Washington, Los Angeles and New York City.
Its mission is to identify opportunities and solve problems for clients in the corporate, nonprofit, foundation and government sectors. The Raben Group is a multi-lingual, multi-cultural, diverse group of colleagues united not just by a profession, but by a common commitment to equality and justice. It brings together a diverse collection of professionals with deep roots in law and progressive public policy and works to solve complex public policy problems across a spectrum of issues.
The agency's practice areas include strategic communications, diversity and community, and public policy advocacy, with a special emphasis on LGBT strategies. The Raben Group specializes in building bipartisan coalitions of allies (sometimes unlikely ones) to help achieve a client's goals.
The firm is also dedicated to community service. According to its website, "We are united not only by our interest in public policy, but by our shared values. Many of us volunteer for philanthropic organizations. Others serve on the boards of national and local non-profits. As a firm, we help organize charity events and endeavor to donate a certain amount of our time to pro bono projects." For example, Raben is also the founder of the March on Washington Film Festival.
And, they add, "We always keep our sense of humor." That's what keeps a workplace fresh. (BTC)
The Raben Group
1341 G St., N.W., 5th Floor
202-466-8585
Best House of Worship
Empowerment Liberation Cathedral
Runner-up: Foundry United Methodist Church
The Empowerment Liberation Cathedral has grown rapidly since it was founded by the dynamic Bishop Allyson Abrams last year. (Bishop Abrams was selected as the Best Clergy and is profiled separately.)
While it is growing, the Empowerment Liberation Cathedral has found a home at the Episcopal Church of the Ascension in Silver Spring. The Rector at Ascension is the openly lesbian Rev. Joan E. Beilstein, who befriended Abrams when she resigned from her position as pastor of a Detroit church after she came out in 2013.
The Empowerment Liberation Cathedral is an inclusive, welcoming congregation open to people of all backgrounds, straight or gay. As the mission statement makes clear, "Everyone is invited to experience our worship — no matter your gender, race, age, sexual orientation, identification, handicap or former faith background." The church aims to provide a sense of worthiness and acceptance to all people and to transform lives through programs, services, advocacy and community action. It is affiliated with the Association of Welcoming & Affirming Baptist and the Fellowship of Metropolitan Community Churches.
In addition to Sunday services, the church offers a wide variety of activities. There are ministries focused on youth, seniors, singles, couples, people affected by HIV/AIDS, praise dance, music and social justice. There is also an active virtual ministry, which offers a conference call Bible study on Wednesday evenings, along with streaming services and a popular YouTube channel. Abrams has also launched a GoFundMe campaign to help spur the growth of the fledgling church. (BTC)
Empowerment Liberation Cathedral
633 Sligo Avenue, Silver Spring
240-720-7605
20th annual Best of LGBTQ D.C.
Your favorites in dining, entertainment, and more as city returns to normal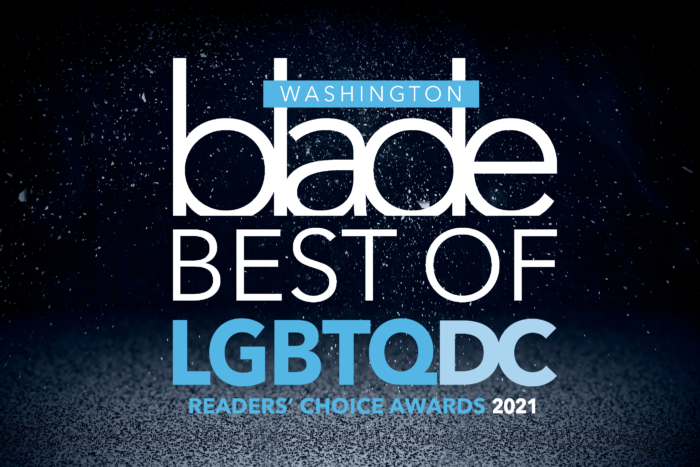 Welcome to the Washington Blade's 20th annual Best Of LGBTQ D.C. issue. This is a fun project to put together each year, but made even sweeter this year as the city has slowly returned to a new sense of normal post-vaccines. This year's awards are a bit smaller in scope as so many venues and events were closed or postponed last year — but this list represents growth from 2020 and we're excited to reinstate our annual Best Of party.
In the following pages, we celebrate the best of the LGBTQ community in Washington. We reduced our usual 100 categories to 60 given all the COVID closures and restrictions on nightlife and arts & entertainment events. About 4,000 nominations and 30,000 votes were cast in 60 categories for the 20th annual Best Of awards. The Blade's Stephen Rutgers coordinated the process. The photographers are credited throughout. This year's contributing writers are Philip Van Slooten, Joey DiGuglielmo, Patrick Folliard, Kaela Roeder, and Tinashe Chingarande. Congratulations to all of the nominees, finalists, and winners. Thank you to our sponsors ABSOLUT, PEPCO, DC Brau, Hook Hall and The Washington Regional Transplant Community.
Local Hero: Rayceen Pendarvis
Team Rayceen Productions
Twitter: @TeamRayceen
Facebook: /TeamRayceen
Instagram: teamrayceen
YouTube: youtube.com/TeamRayceen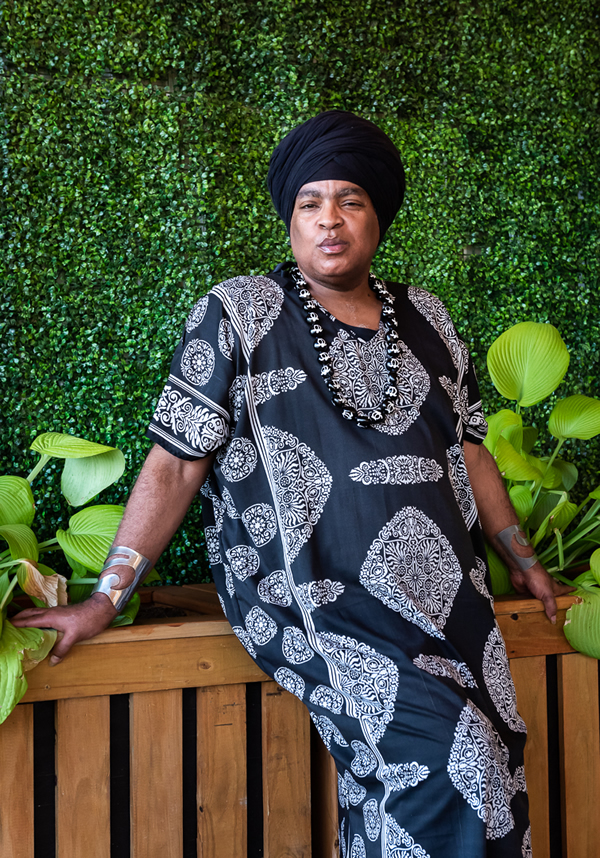 Community advocate, event moderator and Queen of the Shameless Plug, D.C. icon Rayceen Pendarvis wears many crowns as host of "The Ask Rayceen Show," streaming the first Wednesday of each month through November.
For 10 years, Pendarvis has been host of "The Ask Rayceen Show," a live monthly variety program in D.C. In addition to live music and other performances, segments include panel discussions, interviews, competitions, comedy, and games.
The program made its debut in May 2012 at the U.S. Navy Memorial's Burke Theatre and moved to the Human Rights Campaign Equality Center in 2017. For its 10th and final season, "The Ask Rayceen Show" went virtual.
In addition to Team Rayceen events, Pendarvis has hosted community Pride celebrations, Story District's Out/Spoken, Reel Affirmations International LGBTQ Film Festival, and a series of programs for the DC Office on Aging.
Pendarvis is also an inspirational speaker and a tireless advocate for the community.
"God is so good," Pendarvis told a cheering crowd in June 2020 before leading a prayer in Black Lives Matter Plaza. "I'm still marching. I marched with Dr. King. I marched on Washington for gay and civil rights for everyone, for marriage equality, for women to have an equal place at the table…and here I am, still marching."
In June, the D.C. Council approved a resolution recognizing Pendarvis's accomplishments and roles as a former commissioner, moderator and advocate, and in September Mayor Muriel Bowser issued a proclamation declaring Sept. 1 as a day to recognize the contributions of both Pendarvis and the long-running program to the District.
During a lengthy public career, Pendarvis has been recognized by Casa Ruby, the Empowerment Liberation Cathedral Church, Capital Pride and a variety of other community organizations.
Numerous awards Pendarvis has also received include the Triumph Award, Spirit of Light, Us Helping Us Lifetime Achievement Award, the Wilmore Cooke Award, the Gillard-Alston Award, and the Red-Era Ballroom Legendary Award for outstanding community service.
Pendarvis is currently active online via Twitter, Facebook, Instagram, and as a co-host on the Team Rayceen YouTube channel. (PVS)
A&E
Best Drag Queen: Bombalicious Eklaver
(Runner-up: Cake)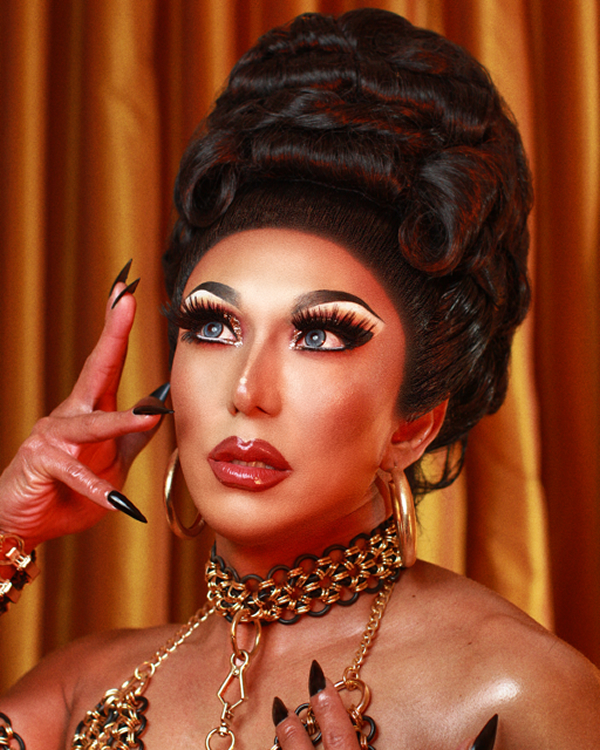 Bombalicious Eklaver, the drag alter ego of Ed Figueroa, is the resident drag queen at the Baltimore Eagle and hostess of "BLOWOUT!" every Saturday.
She'll also be at "Drag Underground" at Dupont Underground on Oct. 22 and she has recurring brunches at Firefly and Mercy Me in D.C. The next is Oct. 31. Starting next month, she'll be at "Drag Social" at TallBoy every other Monday. Her show "Superstar," derailed by the pandemic, features up-and-coming drag talent and will be back at Songbyrd's new location starting Nov. 19.
She says performing in the COVID era has been a game changer.
"It's definitely not the same," Eklaver says. "Performers and audiences are still taking heavy precautions while the virus and its variants are still there. Many venues still require masks and proof of vaccination. I work as an RN in my day job so I know this nightmare isn't over yet for sure."
Figueroa, a native of the Philippines, came to the Baltimore area more than a decade ago to work at Mercy Medical Center. He and husband Ivn Manahan live in Hanover, Md., with their Pomeranians Bogart and Bertha.
Follow Bombalicious at @bombalicious.eklaver on Instagram. (JD)
Best Drag King: Rico Pico
(Runner-up: Majic Dyke)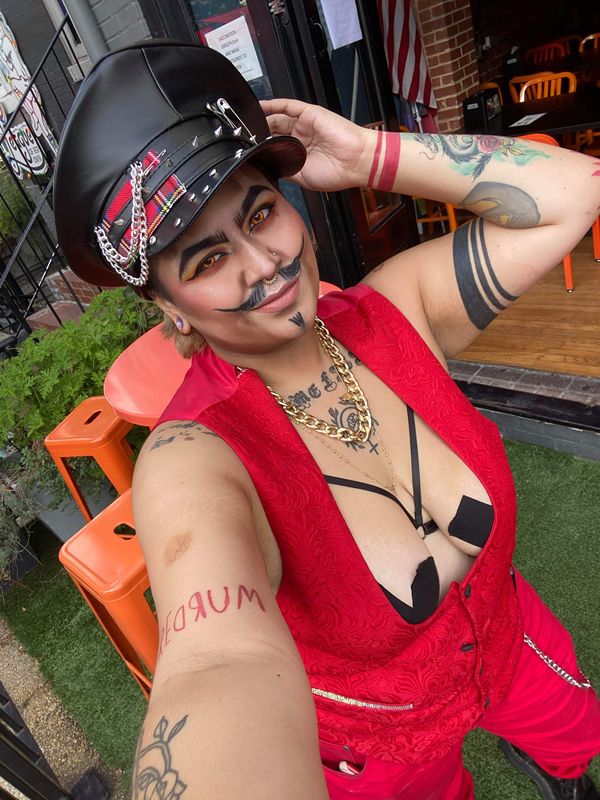 Rico Pico, the drag alter ego of Jenni Serrano, is a life-long D.C.-area native proud of his Salvadorean heritage. His style is punk rock, genderfuck and "a whole lot of Latin flavor," he says.
Serrano has been doing drag since January 2020.
"I always loved drag and was inspired by local drag performers, but I didn't see enough performers like me," Serrano says. "King, alternative, Latinx, genderfluid, etc. I didn't feel represented, so I chose to represent myself."
Serrano says Rico "saved my life."
"I've been through a lot of trauma as a queer person," they says. "Rico allowed me to express that pain through art. It makes me so happy and alive.
Look for Serrano on Halloween at DIK Bar.
Serrano performs in various spots in the region and is active in queer Latinx events. Serrano, who identifies as genderfluid and pan, works by day as a stylist at Bang Salon Metropole. Follow him @kingricopico on Instagram. (JD)
Best Drag Show: Freddie's Follies
555 S. 23rd St.
Arlington, Va.
freddiesbeachbar.com
(Editor's Choice: Red Bear's Drag Bingo)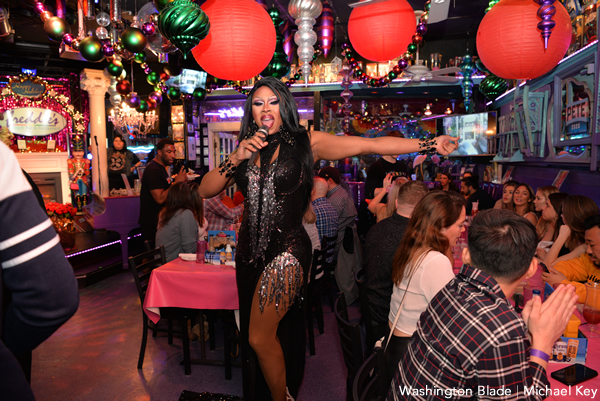 The Freddie's Follies Drag Show is every Saturday at 8 p.m. at Freddie's Beach Bar (555 23rd St., Arlington, Va.) and boasts "the best drag entertainment the DMV has to offer."
Cast regulars are longtime D.C.-area drag legends Destiny B. Childs, Monet Dupree, Tatiyanna Voche and Ophelia Bottoms along with a rotating cast of guests.
Reservations, which are not required but encouraged if you want a table seat, can be made at freddiesbeachbar.com or 703-685-0555. (JD)
Best Absolut Happy Hour: Trade
1410 14th St., N.W.
tradebardc.com
(Editor's Choice: Number Nine)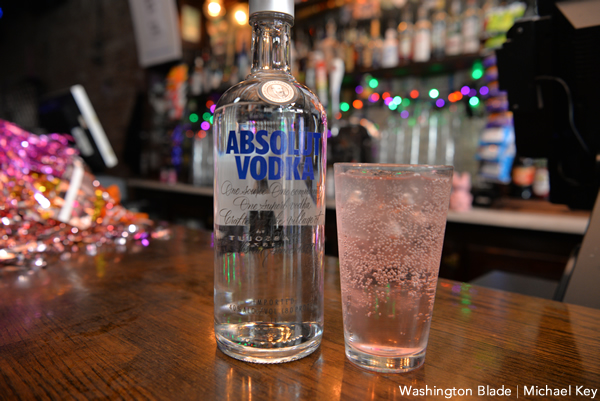 Throughout history, gay bars and clubs have been safe spaces where queer people can gather and be themselves without fear of judgement. Trade, located on 14th Street, N.W., is exactly that. All its events — especially happy hour — guarantee a great time to express yourself while enjoying others' company over a drink. (TC)
Best Bartender: Dusty Martinez, Trade
(Runner-up: Carl Parker, Town Tavern)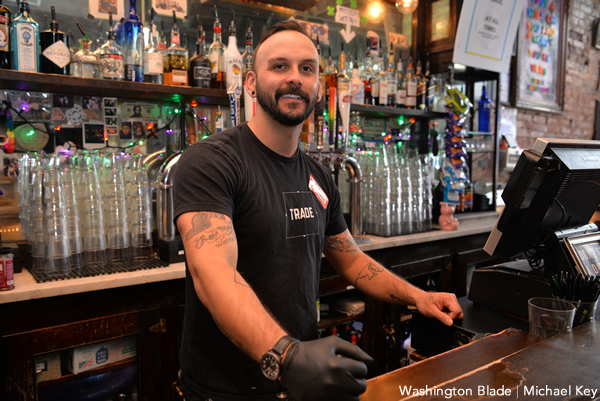 Dusty Martinez, celebrating his fifth year at Trade as bartender/general manager, is glad to have "made it through last year."
"I'm a strong advocate for the vaccine because I lost my mom to COVID at the beginning of the year," he says. "The community really rallied behind me. I'm grateful for the bar and the community for being there for me. Trade has always been a safe and inviting place and I'm happy to be part of that."
This award was not given last year, but Martinez (who formerly worked at Town) was runner up in 2018 and 2016 and won in 2017 and 2014. He says he always tries to have fun with Best of LGBTQ D.C.
"Anytime the bar is nominated for something, I try to make some funny videos and images to add to my feed," he says. "I really try to make light of it. It's both an honor and delight to even be nominated." (JD)
Best Neighborhood Bar: Pitchers
2317 18th St., N.W.
pitchersbardc.com
(Editor's Choice: Uproar)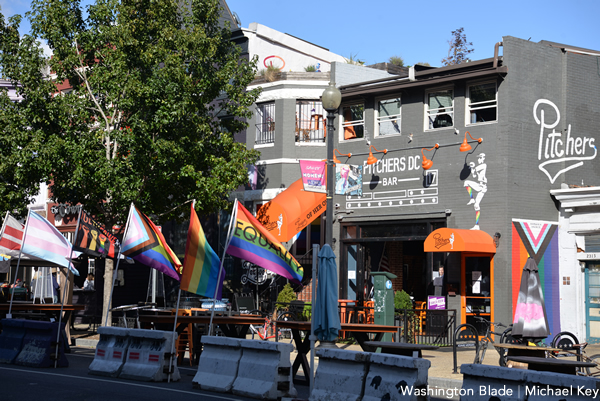 Pitchers launched in 2018 and bills itself as "a sports bar/restaurant for the LGBTQIA+ community where all are welcome."
Owner Dave Perruzza says things are slowly getting "somewhat back to normal."
"We haven't fully bounced back yet," he says. "We still have to pay off loans and it's hard to keep inventory because of the constant shortage of products."
Recurring events include:
• Thirst Trap Thursdays feature a rotating cast of drag entertainers and is hosted by Venus Valhalla and Cake each week from 9-10 p.m.
• Black Friday, featuring drag performers of color, is the first Friday of each month at 10 p.m.
• Show tunes is all day every Sunday in the First Base area.
Pitchers is open Wednesdays through Sundays. Proof of vaccination required for entry. (JD)
Best LGBTQ-Friendly Bar: Dacha Beer Garden
dachadc.com
79 Potomac Ave., S.E. (Navy Yard) and 1600 7th St., N.W. (Shaw)
(Editor's Choice: DC9)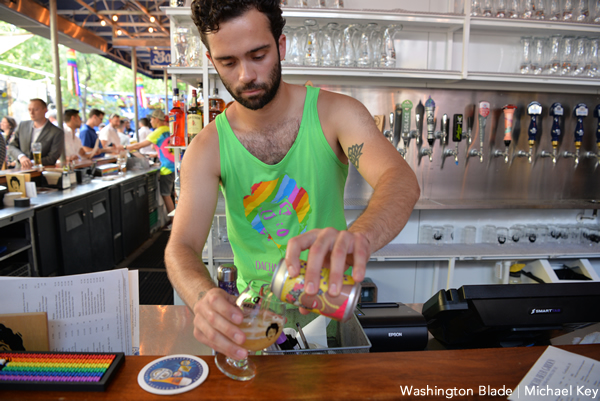 Whatever your taste, Dacha Beer Garden has you covered. Dacha offers a variety of German, Belgian, and American craft beers along with wines, ciders, and other refreshments. Dacha previously won Best Outdoor Drinking in 2018 and 2019 and Best Straight Bar for five consecutive years until 2019. (KR)
Best Bar Outside the District: Freddie's Beach Bar
555 S. 23rd St.
Arlington, Va.
freddiesbeachbar.com
(Editor's Choice: Baltimore Eagle)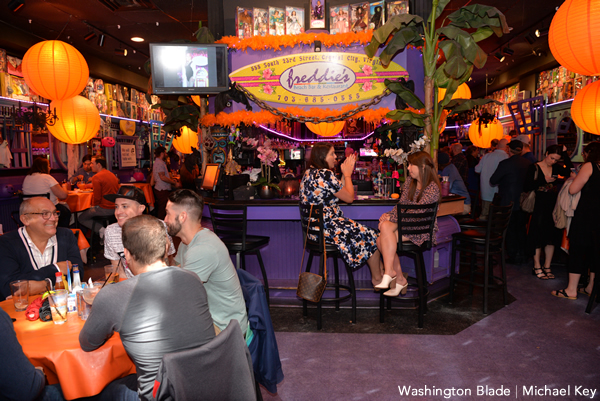 Extending its record — with this win and the Best Drag Show win, that makes 25 wins for this Best of Gay D.C. favorite. Freddie's has won this award every year it has been given since 2002 in addition to several others. It's a Best Of all-time record for a single category.
Freddie's is Northern Virginia's only "LGBTQ+, straight-friendly" restaurant and bar and is a queer D.C.-area institution. (JD)
Best Museum: National Museum of African American History and Culture
1400 Constitution Ave., N.W.
nmaahc.si.edu
(Editor's Choice: National Gallery of Art)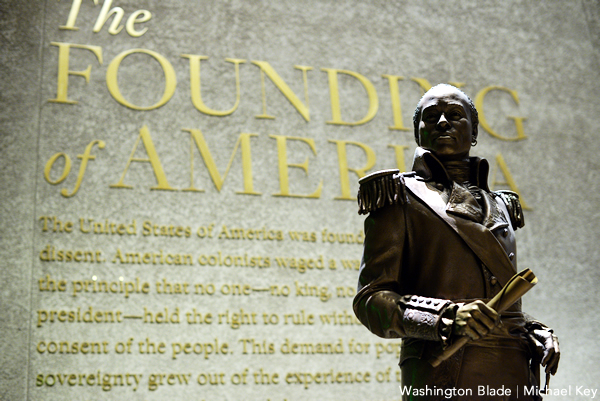 Nothing included in the 100-years-in-the-making National Museum of African American History and Culture (officially established in 2003), which cost $540 million to build ($315 million came from private funds) and which broke ground in February 2012, was considered lightly.
Among artifacts included in the 400,000-square-foot building situated on five acres adjacent to the Washington Monument on the National Mall, are Harriet Tubman's hymnal, a slave cabin dating to the early 1800s, a dress handmade by Rosa Parks, a fedora worn in concert by Michael Jackson, pieces of a slave ship, a plane from the Tuskegee Institute used to train African-American pilots during World War II, a bill of sale for a Black teen named Polly in 1835, glass shards from a Baptist church bombed in Birmingham, Ala., in 1963 and, of course, much more.
Perhaps the most significant LGBTQ item that has been displayed there is an inscribed watch that Martin Luther King, Jr. gave to Bayard Rustin, a gay man who was chief organizer of the 1963 March on Washington at which King gave his historic "I Have a Dream" speech.
The Museum was "editor's choice" in this category in 2018 and won it in 2017. (JD)
Best Transgender Performer: Gigi Paris Couture
(Runner-up: India Larelle Houston)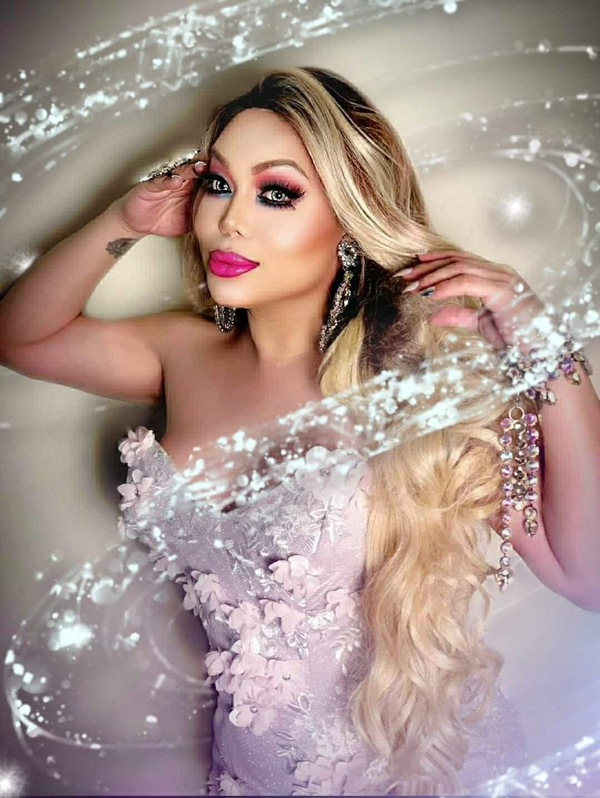 Miss Gigi Paris Couture has won numerous titles and awards for her blend of sweet and sexy burlesque performances. Beginning with Miss Luchos Continental in 2001, Couture won Miss Continental preliminary titles of Miss New York, New York Continental in 2002 and Miss Tennessee Continental in 2003. Her other awards include Miss Diamond International in 2007 and Miss Freddie's in 2015. Couture currently delights crowds at local favorite Freddie's Beach Bar & Restaurant (555 23rd St. S, Crystal City, Va.), just outside of Arlington, with her award-winning artistry. (PVS)
Best Entertainment Venue: 9:30 Club
815 V St., N.W.
930.com
(Editor's Choice: Wolf Trap)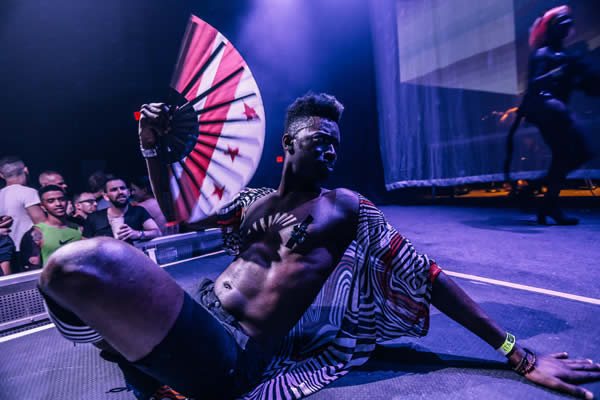 D.C.'s legendary 9:30 Club is no stranger to accolades. In recent years it's been named one of the best live music venues in America by Rolling Stone, and dubbed "Venue of the Decade" by the widely read VenuesNow.
Since its opening in 1980, the club has played host to thousands of bands and artists ranging from the Psychedelic Furs to Tony Bennett. Initially billed as the "first non-disco niteclub to open in downtown D.C. in thirteen years," a welcome concept that's worked impressively both at the club's original location at 930 F St., N.W., a then-blighted part of town, and since 1996 at its larger space on V Street.
Currently, a version of the original F St. 9:30 Club, is in the planning stages. The new, intimate venue will be located behind the existing 9:30 Club in the old Satellite Room space.
Best A&E Event: D.C. Royals at Dupont Underground
19 Dupont Circle, N.W.
dupontunderground.org
(Runner-up: Maryland Renaissance Festival)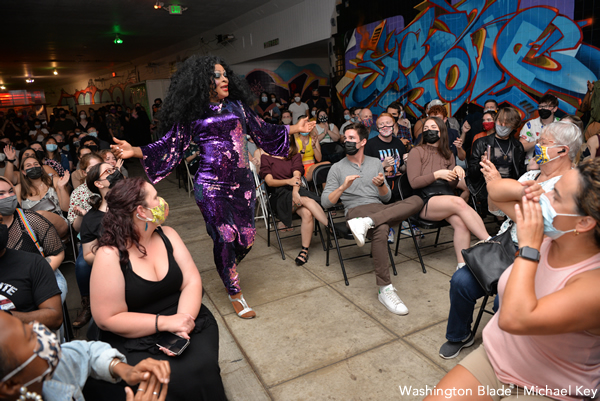 D.C. Royals at Dupont Underground is an exhibition that celebrates drag and its roots in America. Through a collection of pictures gathered from the Washington Blade's archives and video footage from interviews with Shi-Queeta-Lee & Pretty RikE, the exhibition honors the "power, pride and leadership that define the drag community," according to Dupont's website. The events, held earlier this year, were sponsored by the Blade and Dupont Underground. (TC)
BUSINESS
Best LGBTQ-owned Business: Red Bear Brewing Co.
209 M St., N.E.
redbear.beer
(Editor's Choice: Miss Pixie's)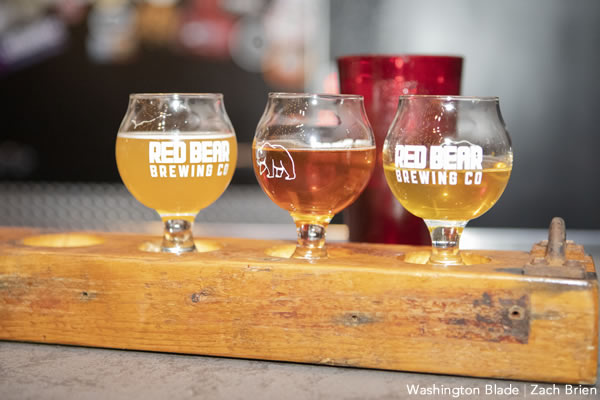 A relatively new gay-owned venue in the District, Red Bear Brewing Co. offers made in-house beers and classic bar food in the heart of NoMa. Red Bear hosts several types of events including drag shows, trivia and stand-up performances. Red Bear Brewing's Bryan Van Den Oever won Best Businessperson in 2020. (KR)
Most LGBTQ-Friendly Workplace: Whitman-Walker Health
Multiple locations
whitmanwalkerimpact.org
(Editor's Choice: Compass Realty)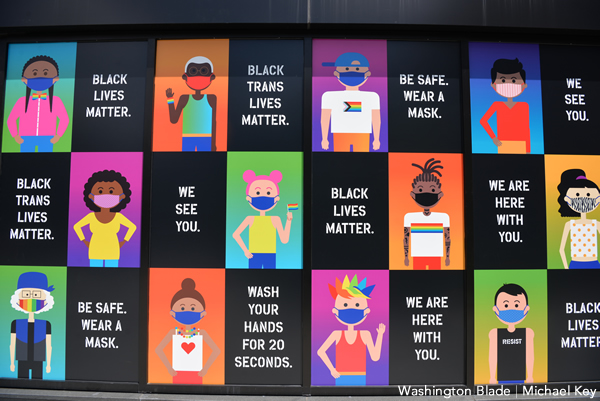 Whitman-Walker Health, D.C.'s LGBTQ supportive health care provider, conducts research, hosts community events and advocates for policy change. Since 1973, the organization has been a driving force in advocacy for health equity. During the AIDS epidemic, Whitman-Walker became a safe haven when many hospitals and clinics turned gay people away.
At the patient care level, Whitman-Walker offers primary, gender-affirming, behavioral and dental care at three separate locations. Whitman-Walker is set to open a new facility at the redeveloping St. Elizabeth's Hospital Campus in Southeast Washington in 2023. (KR)
Best Salon/Spa: Logan 14
1314 14th St., N.W.
logan14salonspa.com
(Editor's Choice: Bang Salon)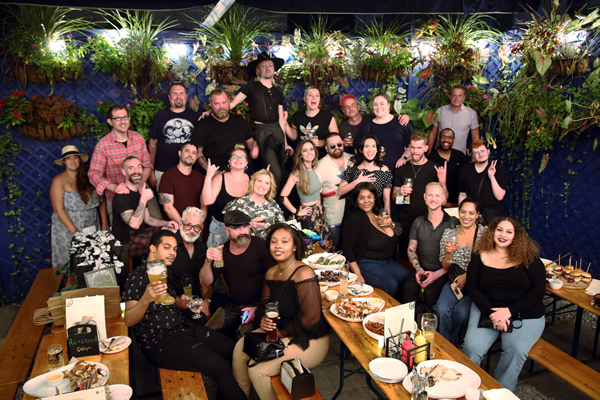 The folks at Logan 14 Aveda Salon & Spa say "back to normal" isn't quite the way to characterize their current modus operandi.
"We are forever changed and moving forward," says Katie Rose, general manager. "The pandemic has given us the opportunity to be curious again about all aspects of our business and how we operate."
She says it's "been great" to have its capacity restriction lifted in May, the team back on site and to "feel that salon buzz" once again.
Business is not at pre-pandemic levels, but has improved since 2020.
About 75 percent of Aveda's clientele is LGBTQ. This is Aveda's sixth consecutive win in this category. (JD)
Best Hotel: The Line D.C.
1770 Euclid St., N.W.
thelinehotel.com
(Editor's Choice: The Viceroy)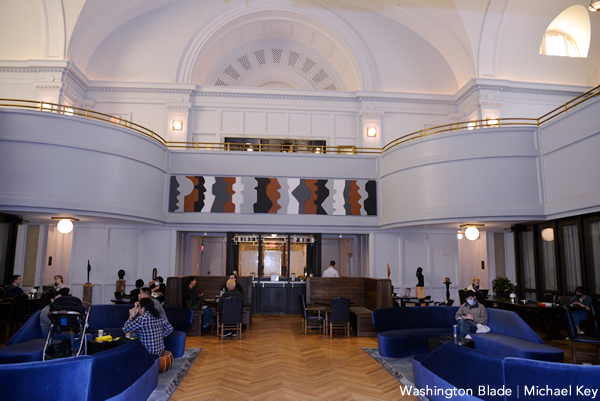 Inspired by the District and housed inside a 110-year old historic church, The Line D.C. is the product of a community effort by local chefs, bartenders, artists and cultural contributors.
Located in the heart of Adams Morgan, the Line "delivers a uniquely rich way to experience the nation's capital," its marketing states.
The Line is pet friendly and has a restaurant and gym on site. A robust COVID policy is also in place.
The Line D.C. was named "editor's choice" in this category in 2018 and won in 2019. (JD)
Best Fitness or Workout Spot: VIDA Fitness
Multiple D.C. locations
vidafitness.com
(Editor's Choice: Cut Seven)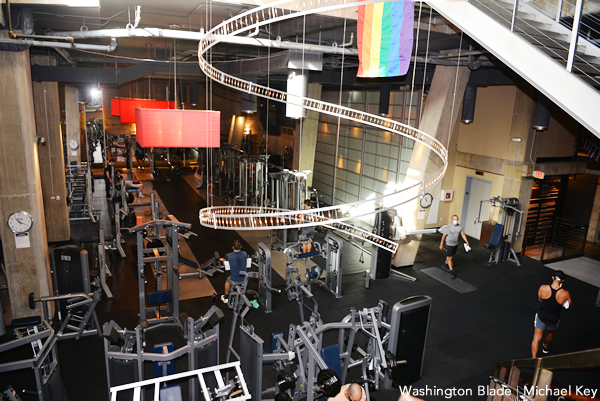 VIDA once again displays its dominance. This is its third consecutive win in this category and 10th win in this category overall.
VIDA has six locations — U Street (1612 U St., N.W.), Logan Circle (1517 15th St., N.W.), The Yards (1212 4th St. S.E. #170), Ballston (4040 Wilson Blvd., Arlington, Va.), Gallery Place (601 F St., N.W.) and City Vista (445 K St., N.W.). The VIDA chain is gay-owned by David Von Storch. Membership packages run between $119-179 per month and include access to all locations, virtual classes, indoor and outdoor classes, discounts at Aura Spa and Bang Salon and more.
Readers praised the gym for surviving COVID. Last year it won "Best Virtual Fitness Classes." (JD)
Best Real Estate Agent: TIE! Stacey Williams-Zeiger, Zeiger Realty and Michael Moore, Compass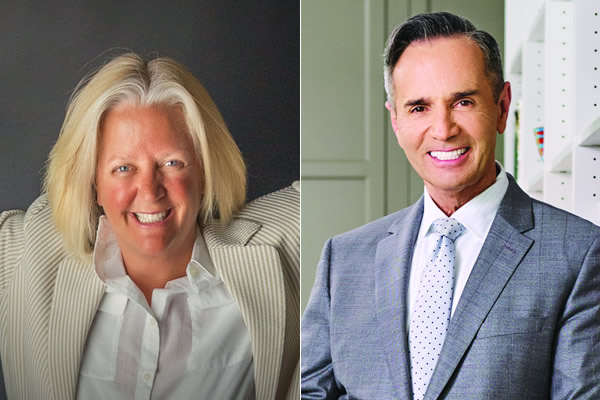 Best Real Estate Agent: TIE Michael Moore, Compass & Stacey Williams-Zeiger, Zeiger Realty
In a Best Of rarity, we have a tie this year for Best Real Estate Agent.
Over the course of a real estate career spanning 30 years, Michael Moore has received numerous industry recognitions and honors. A client testimonial also celebrates him as "very professional" with a "great personality," and interestingly Compass not only heralds his skills as a market expert and a negotiator but as "a bit of comedic relief." It is this blend of skill and personality that has made him a community favorite. 
Stacey Williams-Zeiger opened her own auto dealership in her native Maryland. Later she decided to follow in her mother's footsteps and she is now the president and principal broker of Zeiger Realty, Inc., which she calls an equality-based business.
"Even if you work with an agent who is equality minded, their brokerage may use money generated from your home sale to fight against you," she told the Blade a few years ago. "Zeiger Realty Inc. is your company and everyone with whom you come into contact will be on your side."
She works in D.C., Maryland and Virginia. (PVS)
Best Real Estate Group: Jenn Smira Team, Compass
Jennsmira.com
(Runner-up: Marin Hagen & Sylvia Bergstrom, Coldwell Banker)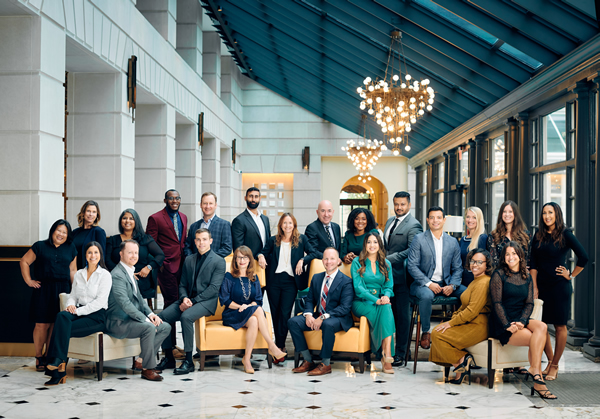 "Stacked townhouse, condo, or apartment?" The Jenn Smira Team at Compass posted Oct. 3 to its Facebook page, breaking down the differences and the advantages of each. The Wall Street Journal reported the Smira Team is among the top 30 large real estate teams in America, and this team stands out for educating potential homebuyers in the midst of a housing crisis. Jenn Smira is also on the board of D.C. W.I.S.E. (Women in Solidarity for Empowerment), a non-profit raising money for local organizations that serve women and children, and the team supports a number of other D.C.-area charitable causes. (PVS)
Best Medical Provider: Whitman-Walker Health
1525 14th St., N.W.
Whitman-walker.org
(Runner-up: Dr. Robyn Zeiger)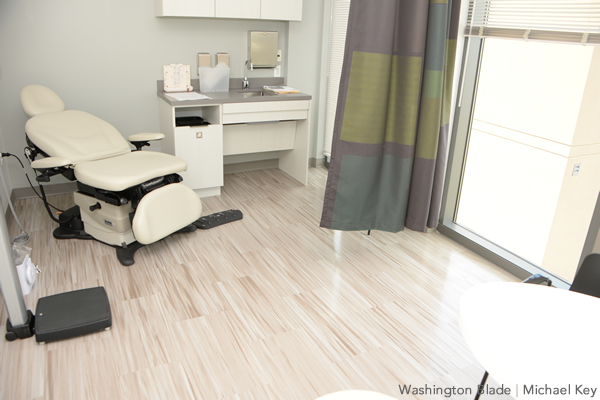 Since its beginnings as the Gay Men's VD Clinic in 1973, Whitman-Walker Health has been serving the LGBTQ community in the D.C.-area through numerous health crises, including the AIDS/HIV epidemic and the current global COVID-19 pandemic. For more than 40 years Whitman-Walker Health has been a sanctuary for the District's underserved populations, providing a lifeline and advocacy as well as an affirming space. (PVS)
Best Lawyer: Jordan Foster
jordanfosterlaw.com
(Runner-up: Whit Washington)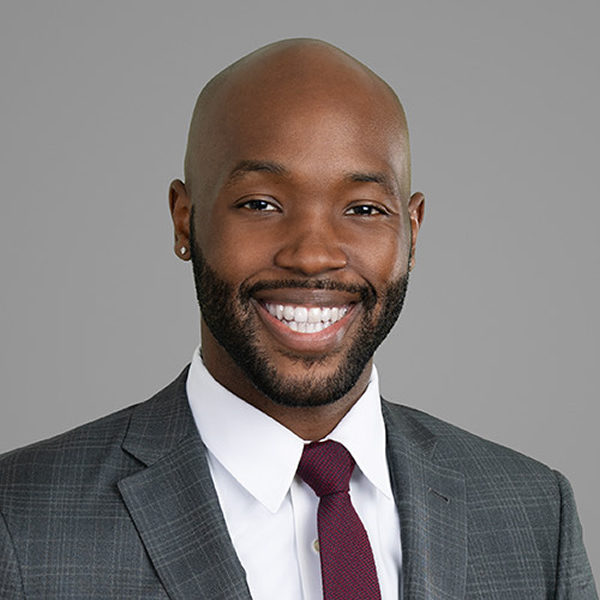 "He showed up to every court date and was always there on time," reads one testimonial for D.C. lawyer Jordan Foster. "Never left me hanging last minute worrying if he'd be there." When people are in a tough situation and need help, Foster has shown he's a criminal defense attorney they can count on. Even his peers have posted he "always proves to be prepared and is a strong advocate for his clients." But this staunch advocate finds himself in a tough position when choosing which of his alma maters to root for when college basketball season takes to a different court. (PVS)
Best Private School: Barrie School
13500 Layhill Rd., Silver Spring, Md.
barrie.org
(Editor's Choice: Burgundy Farm Country Day School)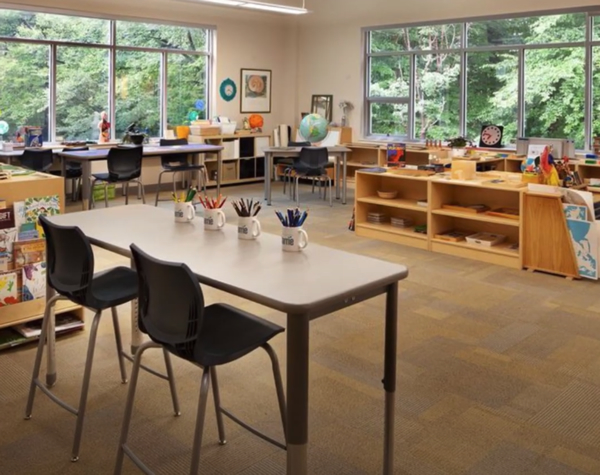 Located in Silver Spring, Barrie School is a progressive independent school serving students with Montessori (12 months to Grade 5) and Project-Based Learning (Grade 6 to Grade 12) curricula. The student body is drawn from neighborhoods throughout the greater D.C. area, reflecting the cultural and economic diversity of the region.
Originally named Peter Pan Kindergarten, Barrie School was founded in 1932 by Frances Littman Seldin. Over the years, the school tried on various names and D.C. spaces before settling as Barrie School at its leafy Maryland campus in 1960.
Barrie's website stresses inclusion and features a link to Rainbow Families (rainbowfamilies.org), a terrific organization dedicated to educating, connecting, and supporting LGBTQ+ families and parents-to-be. (PF)
Best Car Dealership: BMW of Fairfax
8427 Lee Highway, Fairfax, Va.
bmwoffairfax.com
(Editor's Choice: DarCars)
BMW of Fairfax prides itself on customer service and selection. In addition to its extensive new car inventory, they carry an excellent range of pre-owned vehicles.
When Blade reader Vicki Richardson returned to D.C. after teaching abroad, she needed a car but also wanted to minimize her carbon footprint. She looked around before buying a BMW i3 electric with range extender at BMW of Fairfax. "They were terrific," says Richardson. "It was my first time purchasing an electric vehicle. They patiently explained how the car works. And what's more, when they found out I was a teacher, they gave me a discount.
"Yes, I'd go back again," she says. (PF)
Best Adult Store: Bite the Fruit
1723 Connecticut Ave., N.W. (second floor)
bitethefruit.com
(Editor's Choice: G Books)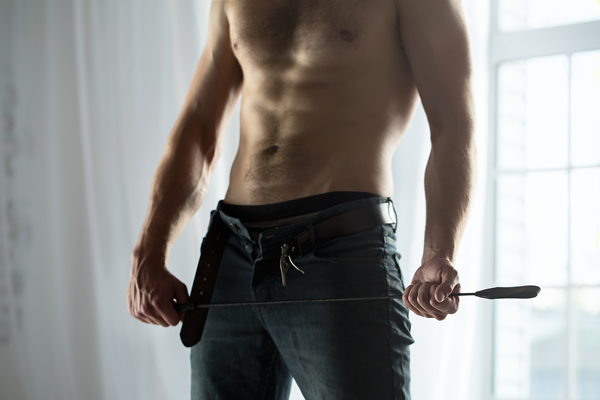 Bite the Fruit aims to please. And apparently, it's doing just that.
Housed in the former Leather Rack location in Dupont Circle, the second-floor shop has been voted Best Adult Store by Blade readers multiple times (its walls are festooned with the framed awards from past years). In business since 2012, the "gay-owned, straight-friendly and kink forward" store boasts a large inventory of sex toys, revealing and fetish attire, books, films, and erotica of all kinds. As a satisfied reviewer wrote, "If it's not there, it probably doesn't exist."
Items are available both in the physical store and online. (PF)
Best Local Winery: Montifalco Vineyard
1800 Fray Rd., Ruckersville, Va.
montifalcovineyard.com
(Editor's Choice: City Winery)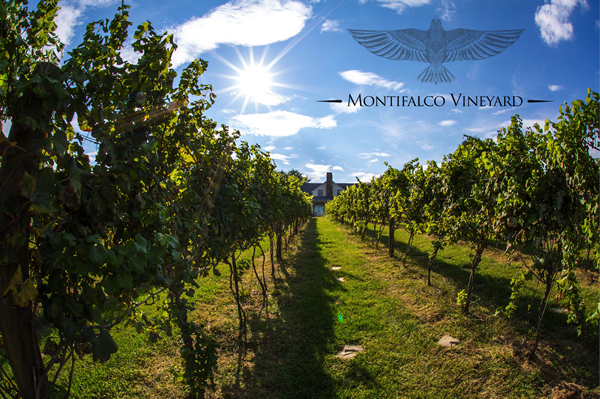 Based on the traditional family farm wineries of the French countryside, Montifalco Vineyard offers an intimate experience at the winemaker's charming family farm winery in Ruckersville, Va., a small town not far from Charlottesville in the beautiful Monticello American Viticultural Area of Virginia.
Montifalco Vineyard is owned and operated by sommelier and winemaker Justin Falco who expresses a commitment to high standards, caring for his vineyards, and creating small batch boutique wines with distinct personality. He describes wines produced at Montifalco as an exciting fusion of Old World tradition and New World taste and flavor.
Well-behaved dogs are welcome on a leash. (PF)
Best Tattoo Parlor: Tattoo Paradise
2444 18th St., N.W.
tattooparadisedc.com
(Editor's Choice: Fatty's Tattoos)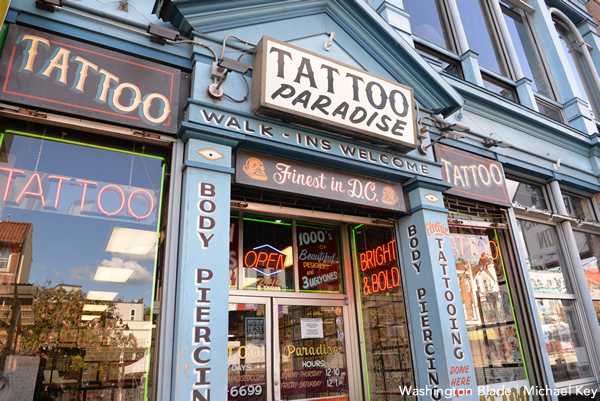 Located in the heart of Adams Morgan, Tattoo Paradise has been supplying the city with tattoos and body piercings since 2003. Along with its celebrated in-house tattoo artists, the parlor hosts a constantly revolving cast of international and national guest tattooists. Also on offer are microblading (permanent makeup), and merchandise like T-shirts, jackets, sweatshirts, and hats.
With additional locations in Wheaton and Rockville, Tattoo Paradise strives to serve the needs of both area and visiting ink enthusiasts. For instance, during the Women's March on Washington, Tattoo Paradise satisfied scores of marchers from near and far with much-in-demand feminist and Women's March-related tattoos.
Customer requests are varied. The artists are versatile and creative. (PF)
Best Pet Business or Vet: Friendship Hospital for Animals
4105 Brandywine St., N.W.
friendshiphospital.com
(Editor's Choice: City Paws Animal Hospital)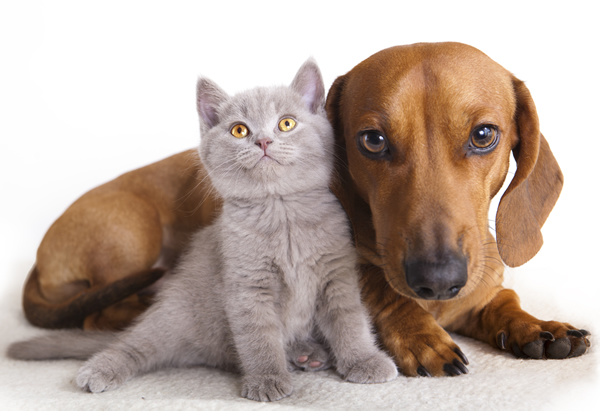 Friendship Hospital for Animals understands the unique bond between humans and animals, according to its website. Therefore, this hospital provides state of the art pet health care to ensure that animals are as safe and healthy as possible. Friendship Hospital for Animals provides primary care, emergency care, and specialized care from doctors who specialize in a variety of fields like orthopedic and specialty surgery, medical oncology and neurology. (TC)
COMMUNITY
Most Committed Activist: Preston Mitchum
prestonmitchum.com
(Runner-up: Sultan Shakir)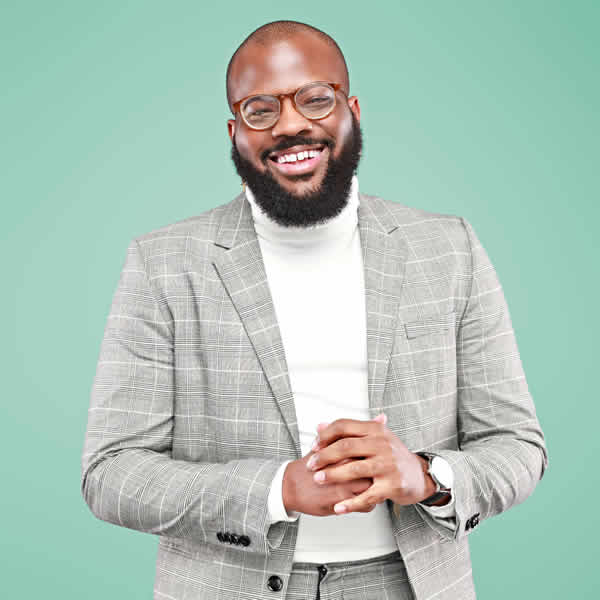 "I can't take it anymore," tweeted Black queer attorney, advocate, and Georgetown Law Professor Preston Mitchum following a second Netflix special in which comedian Dave Chappelle doubled down on anti-LGBTQ rhetoric. "Currently (writing) a piece on why Chappelle's special — and any others like it — is problematic and will undoubtedly fuel flames against LGBTQ people." Mitchum currently brings his passion, his insight and his legal expertise to his role as director of Advocacy and Government Affairs at The Trevor Project. He has also served as Georgetown's director of policy at URGE: Unite for Reproductive and Gender Equity. (PVS)
Best D.C. Public Official: Eleanor Holmes Norton
Main District Office
1300 Pennsylvania Ave., N.W.
Suite M-1000
202-408-9041
(Runner-up: Christina Henderson)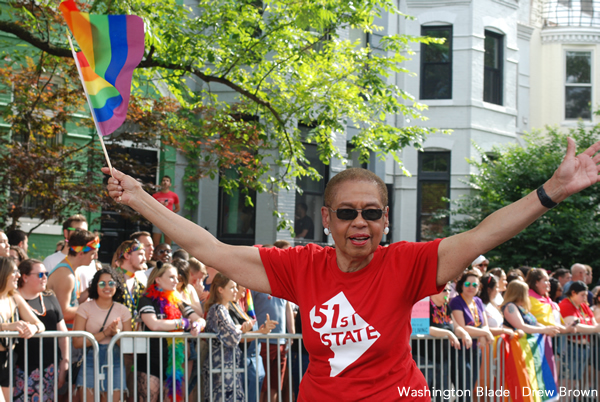 Congresswoman Eleanor Holmes Norton has proudly represented D.C. in the U.S. House of Representatives since 1991. Prior to serving in Congress, Holmes was appointed by former President Jimmy Carter to serve as the first woman to chair the U.S. Equal Employment Opportunities Commission. Since then she has been named one of the 100 most important American women and one of the most powerful women in Washington. She continues to push for D.C. statehood and for full congressional voting representation and for full democracy for District residents. (PVS)
Best Clergy: Bishop Allyson Abrams
Empowerment Liberation Cathedral
4900 10th St., N.E.
empowermentliberationcathedral.org
(Runner-up: Rev. Dwayne Johnson)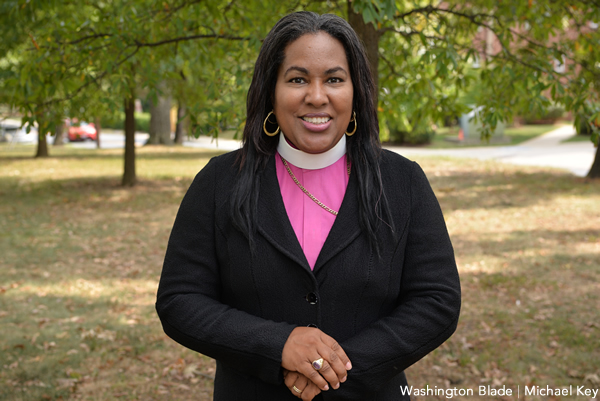 Bishop Allyson Abrams, founder and pastor of Empowerment Liberation Cathedral, has come a long way since resigning from her church in Detroit in 2013 after announcing she had married Bishop Diana Williams. Abrams similarly tweeted in 2014 for followers to "shake off" what's been holding them back and not let anyone keep them from their destiny. Since 2015, this proud wife, mother, feminist, and author has been named Best Clergy, and her church Best House of Worship, numerous times by Washington Blade readers. (PVS)
Best House of Worship: Metropolitan Community Church of D.C.
474 Ridge St., N.W.
mccdc.com
(Editor's Choice: Foundry United Methodist Church)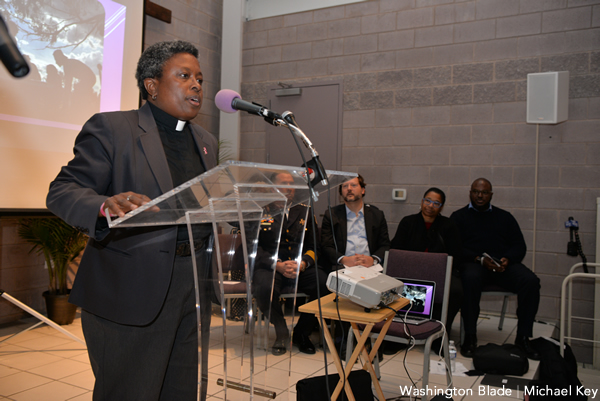 For LGBT folks of faith, finding an accepting house of worship doesn't always come easily. But the Metropolitan Community church of Washington (MCC-DC) is a Christian Church with a special ministry to the LGBTQ community where the welcome is warm.
Founded in 1970, MCC-DC's congregation grew consistently through its first decade. In the '80s, the church unflinchingly responded to the AIDS epidemic, partnering with the Whitman-Walker Clinic, the NIH, MCC Baltimore, and Georgetown University Hospital to host one of the first AIDS forums in the nation (the event was held at the church). Also, MCC-DC was among the first houses of worship in D.C. to hold a same-sex wedding.
At MCC-DC there's something for everyone. Its many ministries are broad and far-reaching. They include, to name a few, choir, drama, Bible study, and Pride outreach. (PF)
Best Regional Pride: Baltimore Pride
baltimorepride.org
(Editor's Choice: Virginia Pride, Richmond)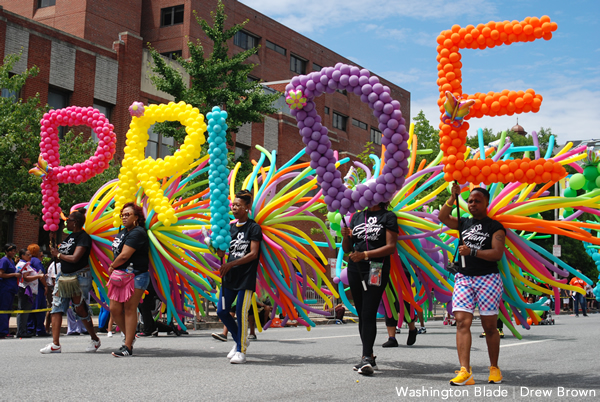 Baltimore Pride got its start as a smallish rally in Charles Plaza in 1975. And from those comparatively small beginnings, it's grown into a major annual celebration each June with the first day of Pride weekend involving the Baltimore Pride parade in vibrant Charles Village and the Baltimore Pride Block Party in Station North. The second day involves the Baltimore Pride Festival held at verdant Druid Hill Park.
Though its centerpiece parade was cancelled in 2021due to COVID-19, the spirit and energy of Baltimore Pride was undimmed. From festive Zoom happy hours to open discussions about how racism impacts the LGBTQ community, there were socially distant safe ways to celebrate Pride last June.
Charm City's flavor is inimitable. We look forward to Baltimore Pride's full force return in June 2022. (PF)
Best LGBTQ Event: D.C. Black Pride
dcblackpride.org
(Editor's Choice: Miss Adams Morgan Pageant)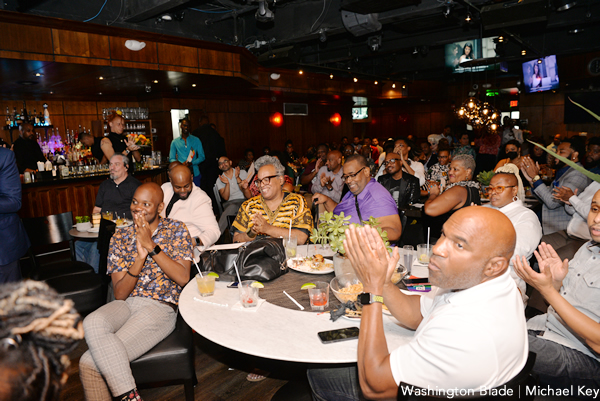 First celebrated at Banneker Field in 1991, D.C. Black Pride is the world's oldest Black LGBT Pride event. Now attracting 40,000 participants, the festival takes place annually in late May over Memorial Day weekend.
Conceived by local Black activists as a fundraiser for AIDS groups, D.C. Black Pride turned a holiday weekend already popular with the community, into an official annual event with workshops, films, plays, poetry slams, dance parties, awards, and barbeques.
Today's D.C. Black Pride (pre-pandemic) boasts a week of day and night programming that includes deep diving professional and personal workshops, premier entertainment, and leading nightclub venues. Additionally, the Center for Black Equity hosts awards to recognize exemplary members and allies of the Black LGBTQ+ community and presents monthly virtual (and hybrid as feasible) engagement experiences.
Whatever the changes, D.C. Black Pride remains an unbeatable destination for Black Queer liberation, community fellowship, and lots of celebration. (PF)
Best Local Professional Sports Team: Washington Mystics
mystics.wnba.com
(Editor's Choice: DC United)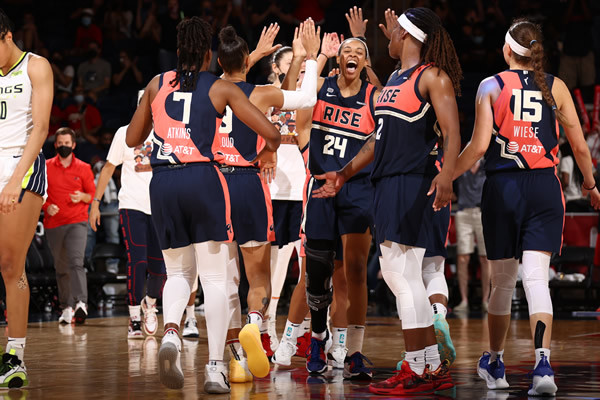 The Washington Mystics is a women's basketball team located in D.C. and it competes in the Women's National Basketball Association as a member club of the league's eastern conference. Led by general manager and head coach Mike Thibault, assistant general manager Maria Giovannetti and associate coach Eric Thibault, this team shows that D.C.'s women basketball teams are strong national contenders within the sport. (TC)
Best LGBTQ Social Group: Gay Men's Chorus of Washington D.C.
1140 3rd St., N.E.
gmcw.org
(Editor's Choice: Stonewall Sports)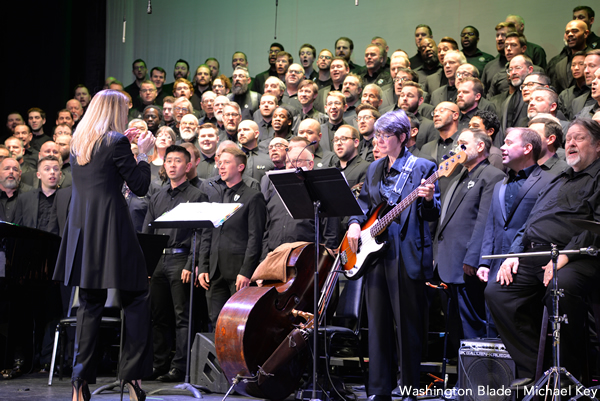 Gay Men's Chorus of Washington, D.C. sings to inspire equality and inclusion through musical performances, according to its website. Formed in 1981, the group now has more than 250 members and five select ensembles that have performed nationally and internationally and hundreds of donors who ensure that GMCW can continue to promote justice through song. (TC)
Best Non-Profit Powered by Pepco: SMYAL
410 7th St., S.E.
smyal.org
(Editor's Choice: Center for Black Equity)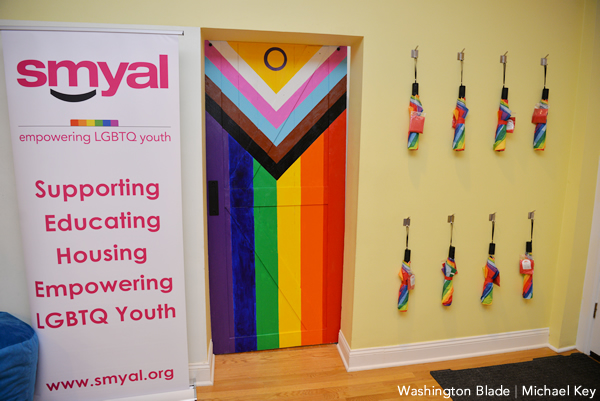 Supporting and Mentoring Youth Advocates and Leaders trains LGBTQ youth to become future leaders. Through service and advocacy, this non-profit organization teaches queer youth to build self-confidence, develop critical life skills, and engage their peers and community, according to SMYAL's website. (TC)
Best Website/Blog: DCist
dcist.com
(Runner-up: Popville)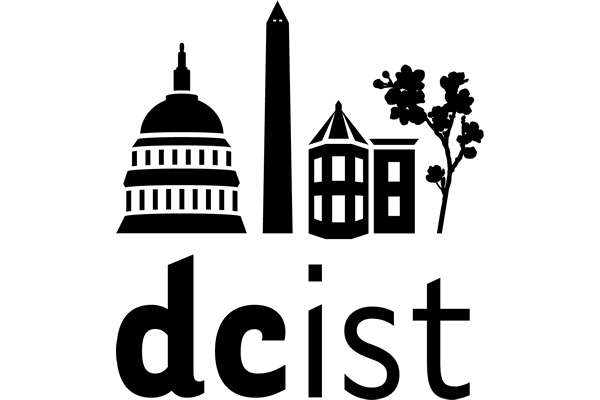 Covering everything from D.C. Council legislation to nightlife, this site for Washingtonians dynamically covers city events. Launched by volunteers in 2004, it was bought by DNAinfo in early 2017 only to be shut down by the organization's owner. However, DCist was able to re-launch in 2018 with support from Washington's NPR affiliate WAMU and readers. This fan favorite continues to engage audiences with its exciting online presence and design. (PVS)
DINING
Best Brunch: Perry's Drag Brunch
1811 Columbia Rd., N.W.
perrysam.com
(Editor's Choice: Class Act Drag Brunch at Sign of the Whale)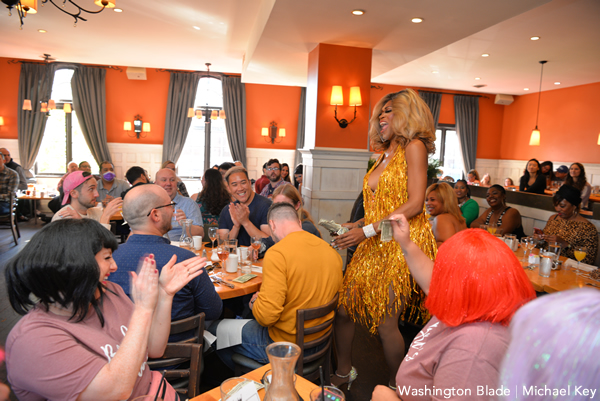 Perry's Drag Brunch is D.C.'s longest-running and "most fabulous drag brunch," according to its website. Hosted on Sundays, this event treats guests to food catered by Perry's Restaurant and performances from icons in D.C.'s drag community like Whitney Gucci Goo and India Larelle Houston. (TC)
Best Burger: Duke's Grocery
1513 17th St., N.W.
dukesgrocery.com
(Editor's Choice: Lucky Buns)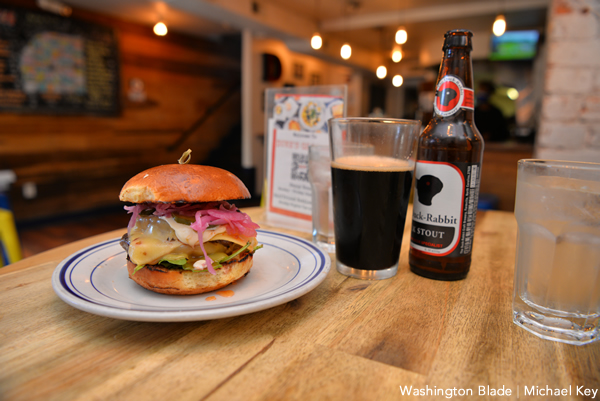 With locations in Dupont Circle, Woodley Park, and Foggy Bottom, this restaurant serves guests with hearty portions of classic American food and their award-winning burgers. Added to that is friendly service for which the East London-style restaurant is famous. (TC)
Best Ice Cream/Gelato: Jeni's Splendid Ice Creams
1925 14th St., N.W.
jenis.com
(Editor's Choice: Dolci Gelati)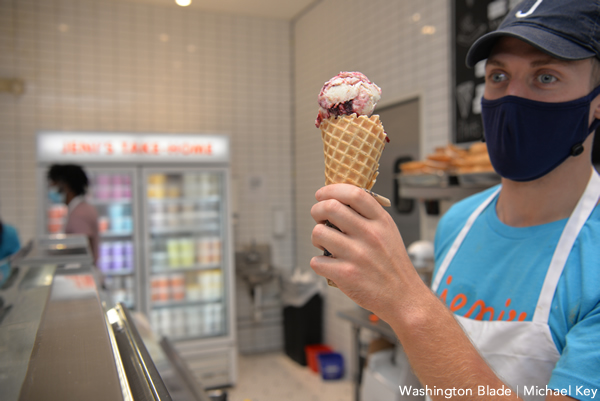 Jeni's Splendid Ice Creams is devoted to making better ice creams and bringing people together, according to its website. Packaged in Instagram-worthy colorful cups, Jeni's ice creams have a "uniquely smooth texture and buttercream body" that allow one to savor the sweetness of flavors like birthday cake and fruit crumble. (TC)
Best Pizza: Andy's Pizza
2016 9th St., N.W.
eatandyspizza.com
(Runner-Up: All-Purpose)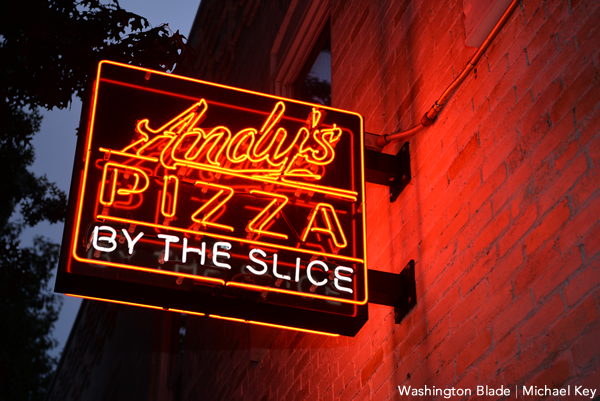 Andy's Pizza makes pizza that transports patrons to New York — a strong contender for the American city with the best pizza. Featuring stone deck ovens, long-fermented dough, Wisconsin mozzarella, California tomatoes, and a skilled pizzaiolo, this neighborhood pizzeria brings New York to D.C. while serving classic combinations. (TC)
Best Outdoor Dining: Annie's Paramount Steakhouse
1609 17th St., N.W.
anniesparamountdc.com
(Editor's Choice: Le Diplomate)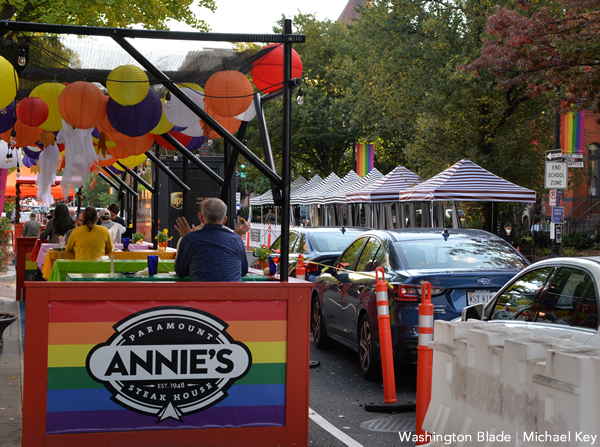 Taking the prize for the second year in a row, a Washington pillar Annie's Paramount Steakhouse offers a variety of hearty American dishes including burgers and salads for lunch, savory omelets and benedicts for brunch and classic steaks for dinner.
Annie's has operated for 73 years, and the restaurant received the James Beard Foundation's America's Classic Award in 2019, which honors restaurants with "timeless appeal" and that serve "quality food that reflects the character of their communities." Annie's was only the third D.C. restaurant to earn that distinction.
George Katinas and his family opened Paramount Steakhouse in 1948. Katinas hired his sister Anne "Annie" Katinas Kaylor, to work the bar. Her popularity led to the restaurant changing its name to Annie's Paramount Steakhouse. She died in 2013.
Annie's has been a favorite for years winning Best Overall Restaurant (2001, 2002), Tried & True (2003, 2004, 2005, 2006), Best Late Night (2004, 2006, 2007, 2008, 2012), Best Brunch (2005) and Best Steakhouse (2007, 2008). Kaylor was named Local Hero Female in 2001. (KR)
Best Outdoor Drinking: Dirty Goose
913 U St., N.W.
thedirtygoosedc.com
(Editor's Choice: Dacha Beer Garden)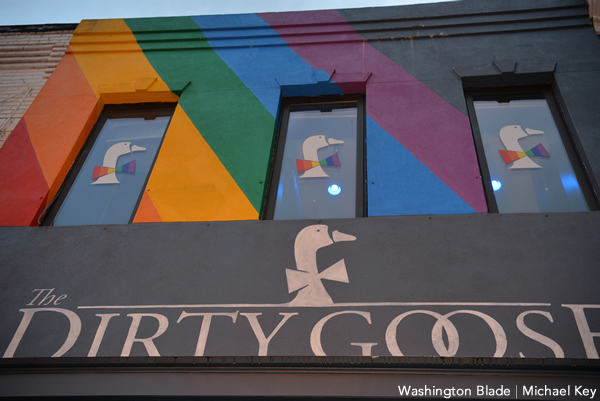 Located in the heart of U Street, The Dirty Goose Bar has been crafting specialty martinis and cocktails since its opening in 2016. Signature drinks include the drunken java martini and a classic cosmopolitan. Throughout the ongoing coronavirus pandemic, The Dirty Goose doubled the size of the rooftop patio and tripled its self-proclaimed obsession with pop star Britney Spears. (KR)
Best Carryout/Delivery: Beau Thai
beauthaidc.com
3162 Mount Pleasant St., N.W. (Mt. Pleasant) and 1550 7th St., N.W. Unit A (Shaw)
(Editor's Choice: Ben's Chili Bowl)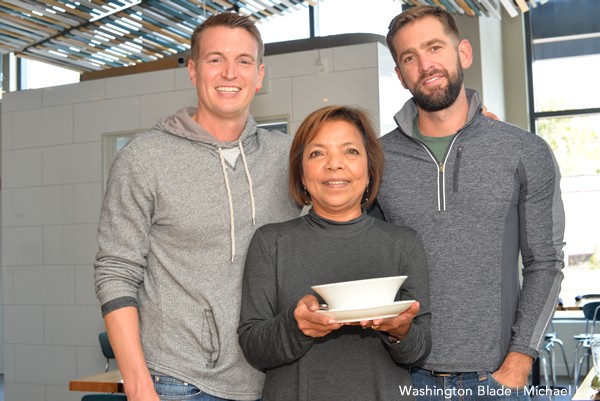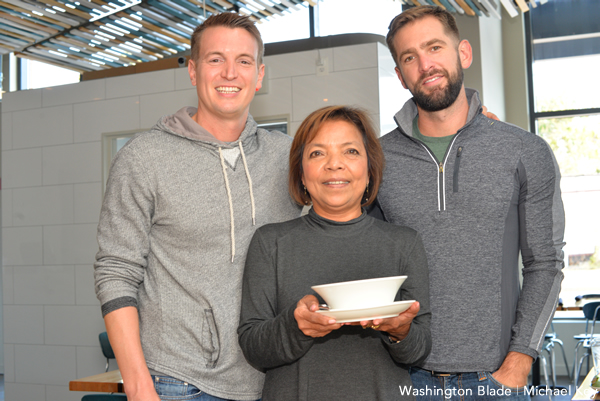 Beau Thai has been serving the D.C. area authentic, made-from-scratch Thai food since 2010. Offering a variety of dishes like shrimp cakes, pineapple fried rice and chicken satay, there's no shortage of dynamic options to try. (KR)
Best Coffee Shop: Compass Coffee
Multiple locations
compasscoffee.com
(Editor's Choice: La Colombe)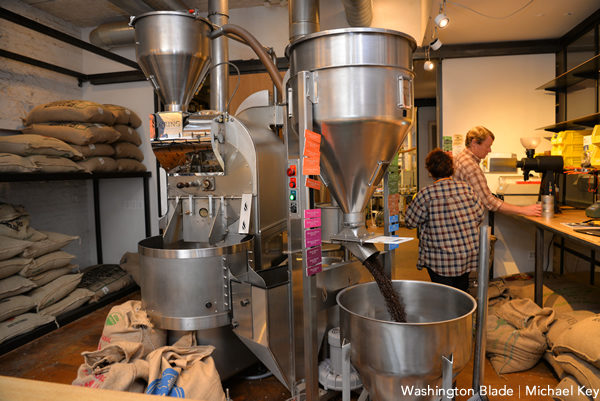 Founded in 2010 by two Marines, Michael Haft and Harrison Suarez, Compass Coffee has 12 brick and mortar locations in the Washington area and one roasting facility in Shaw. Compass Coffee can be found in many local restaurants and grocery stores across the mid-Atlantic.
The roaster is no stranger to this award — Compass had four consecutive wins in this category through 2019. (KR)
Best Restaurant: Logan Tavern
1423 P St., N.W.
logantavern.com
(Editor's Choice: Shaw's Tavern)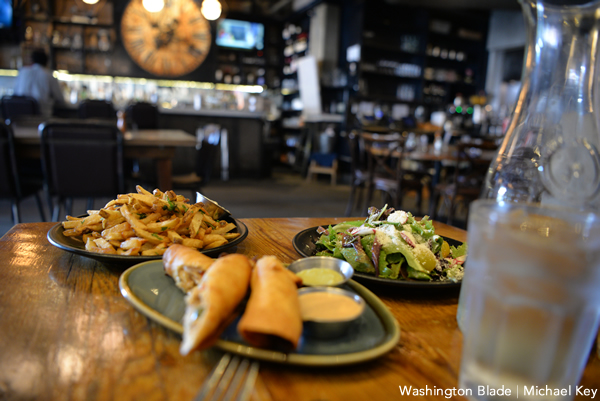 Known for its buzzy scene and delicious dishes, Logan Tavern is taking the prize yet again after winning Best Restaurant in 2020. Logan's dishes call to a casual American style, with classic burgers, southern fried chicken and crispy skin-on rockfish being staples on the menu.
In addition to a reliable dinner menu, Logan offers sweet and savory brunch dishes and affordable drinks.
Logan also won Best Bloody Mary in these awards in 2018 and Best Date Restaurant in 2012. (KR)
Best Local Brewery: DC Brau
3178 Bladensburg Rd., N.E. Suite B
dcbrau.com
(Editor's Choice: Red Bear Brewing Company)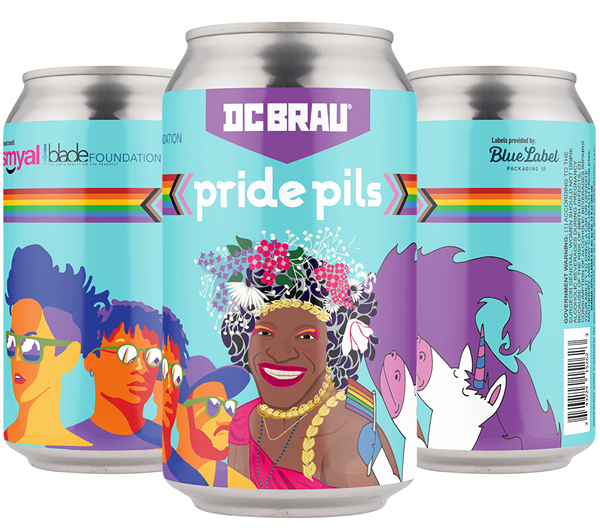 For decades, the District had no local brewery whose products were available in local stores and on tap outside the site of production. DC Brau founders Brandon Skall and Jeff Hancock decided to change that in 2011 when the duo tapped their first keg of beer entirely brewed, packaged, and sold in the District.
Offering beers and hard seltzers, DC Brau crafts drinks for everyone's tastes. DC Brau and the Blade are currently holding the fourth annual PRIDE PILS fundraiser to benefit SMYAL and the Blade Foundation. A small batch of the PRIDE PILS launched on Oct. 1 in local stores, restaurants, and bars. (KR)
Best Local Distillery: Republic Restoratives Distillery
1369 New York Ave., N.E.
republicrestoratives.com
(Editor's Choice: Green Hat Distillery)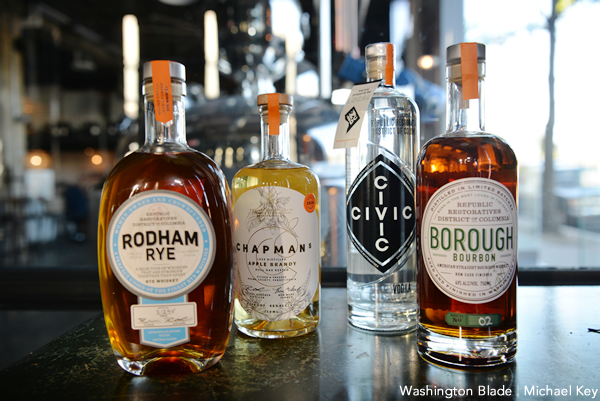 Women-owned, community-led and made in the District — Republic Restoratives Distillery offers an array of high-quality spirits. Republic's queer-owned vodka, Civic Pride, was created out of frustration with popular brands co-opting the rainbow flag while also supporting organizations or efforts that directly harm LGBTQ people.
Republic also offers drink kits, like sangria and mint juleps, to make at-home cocktails a breeze. Locally, pick-up or home delivery is available seven days a week. Republic took the prize in 2019 for Best Local Distillery, as well. (KR)
REHOBOTH BEACH
Best Rehoboth Outdoor Dining: Purple Parrot
134 Rehoboth Ave.
Rehoboth Beach, Del.
ppgrill.com
(Runner-up: Aqua Grill)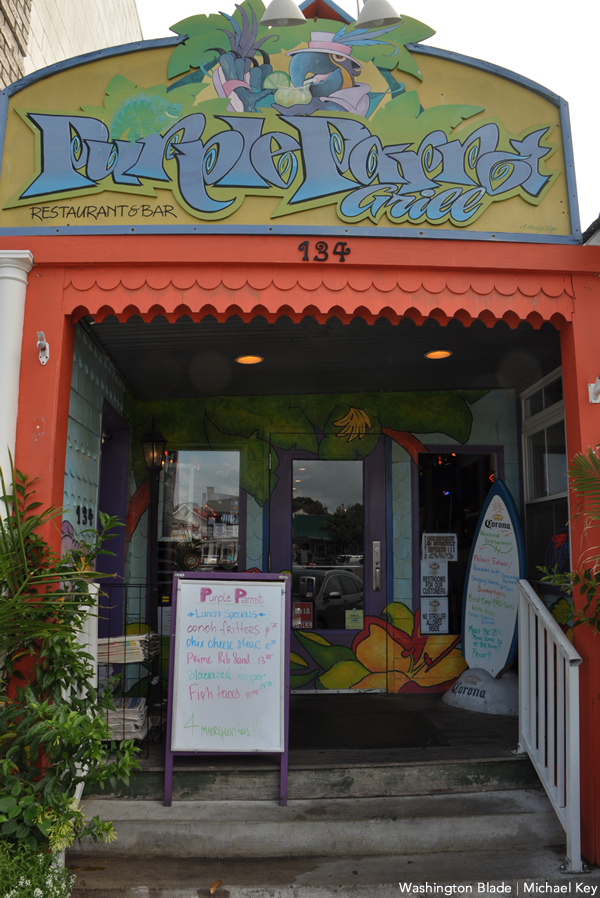 The Purple Parrot pivoted quickly during the pandemic to keep its doors open and its customers happy and fed. The tireless staff, led by owner Hugh Phelps and mainstays Chris Chandler and Jamie Romano, worked overtime to keep patrons safe, separating tables and enforcing strict masking policies. The Parrot and its popular Biergarten remain Rehoboth mainstays. The place was packed throughout summer 2021 and it's easy to see why: competent service, some of the best cocktails in town, consistently good bar food, plenty of specials and entertainment all in a festive, beachy atmosphere. No visit to Rehoboth is complete without a stop at the Parrot.
Best Rehoboth Drag Queen: Kristina Kelly
(Runner-up: Magnolia Applebottom)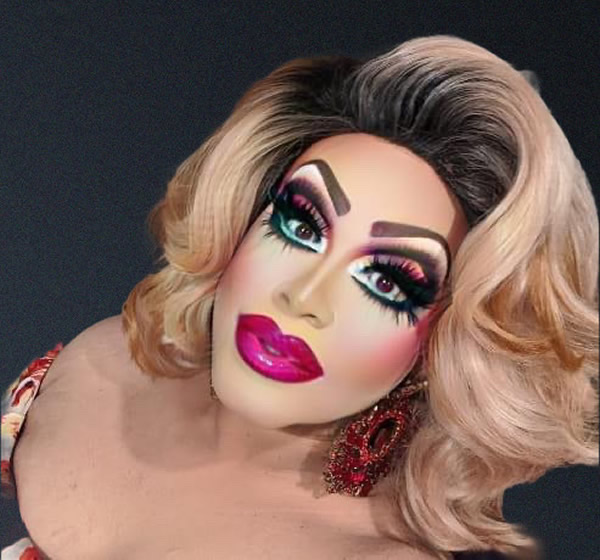 Rehoboth Beach has an embarrassment of riches when it comes to drag entertainment as more and more venues embrace the art of drag. Even nearby Milton and Dewey Beach have seen drag brunches and other events debut in the past year or two. This year's top honor goes to the tireless Kristina Kelly, much beloved in D.C. after years of performing here. Kelly can now be found holding court at The Pines, hosting Sunday brunch along with Mona Lotts, as well as other events. Kelly recently hosted the Blade's annual Rehoboth Beach party, handling everything from checking guests' vaccine status at the door to ensuring the buffet remained stocked. With ongoing labor shortages at the beach, Kelly has been forced to wear multiple hats all while keeping The Pines entertainment calendar filled.
Best Rehoboth Bartender: Todd Nolan Meredith, Lupo Italian Kitchen
(Runner-up: Chris Chandler, Purple Parrot)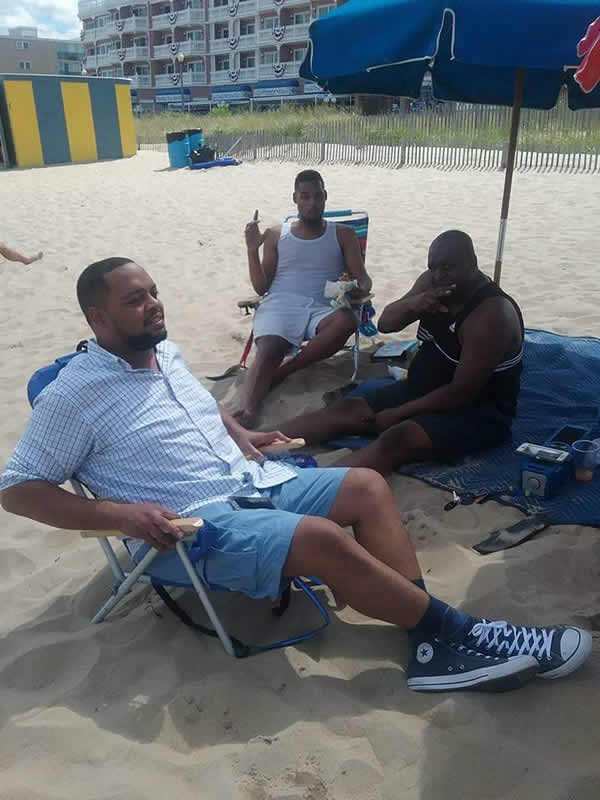 Todd Meredith is a newcomer to this category, which has long been dominated by the trio of Holly Lane-Chris Chandler-Jamie Romano. Meredith tends bar at Rehoboth's always bustling Lupo Italian Kitchen on Rehoboth Avenue. Lupo's bar is small and Meredith makes sure to introduce his customers to one another, facilitating friendly conversation in the cozy setting. And if you go once, chances are Meredith will remember your drink of choice on your next visit, even if it's months later. His memory is remarkable and his positive vibe and top-notch bartending skills keep the regulars and tourists alike coming back.
Best Rehoboth-Area Live Show: Pamala Stanley
(Runner-up: Climax with Magnolia Applebottom)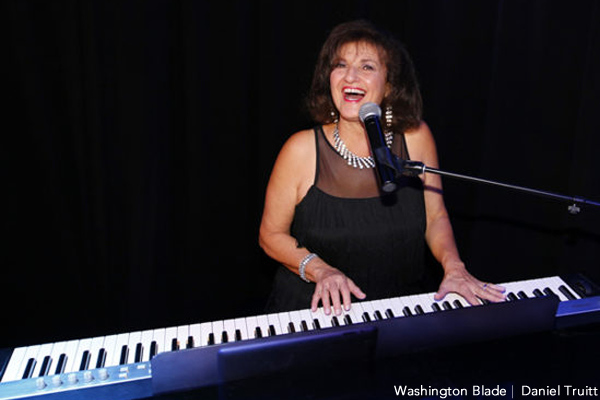 There's no keeping Pamala Stanley down. This perennial winner moved to virtual shows during last year's pandemic to keep her many fans entertained. She even staged a series of fundraisers during quarantine, donating thousands to Beebe Healthcare in Sussex County, Del. Stanley returned to the stage at The Pines, which hosts her ever-popular Sunday night dance party, as soon as COVID restrictions were lifted. She has since launched a popular Wednesday night virtual show, reaching fans far and wide. Just last month, Stanley was inducted into the Legends of Vinyl Artists Hall of Fame, honoring her long, successful recording career. Unfortunately, Stanley was sidelined with COVID several weeks ago, which she has publicly addressed on social media. The good news is she's doing better and preparing to return to the stage. Stay tuned for details on the resumption of her Wednesday night show online and her Sunday night party at The Pines.
Best Rehoboth Coffee Shop: Rise Up
502 Rehoboth Ave.
Rehoboth Beach, Del.
(Runner-up: The Coffee Mill)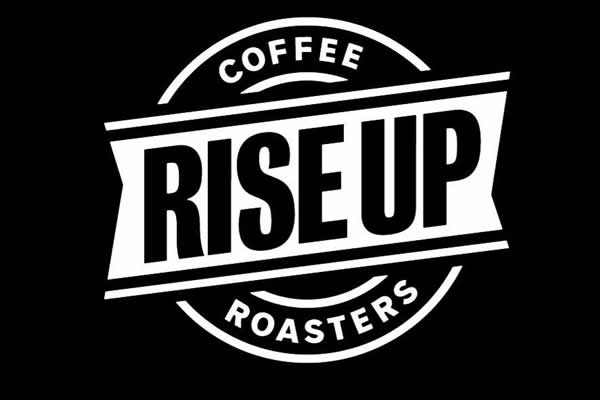 You can't miss Rise Up as you enter downtown Rehoboth Beach, with its bold black-and-white building, often festooned with holiday-themed décor on the roof. Rise Up offers breakfast, lunch, and dinner. There's a full bar, which sits to the right of the coffee station. The 502 Bar and Rise Up offer outdoor seating and are pet friendly, a perfect option in these socially distanced times.
Best Rehoboth Restaurant: Blue Moon
35 Baltimore Ave.
Rehoboth Beach, Del.
Bluemoonrehoboth.com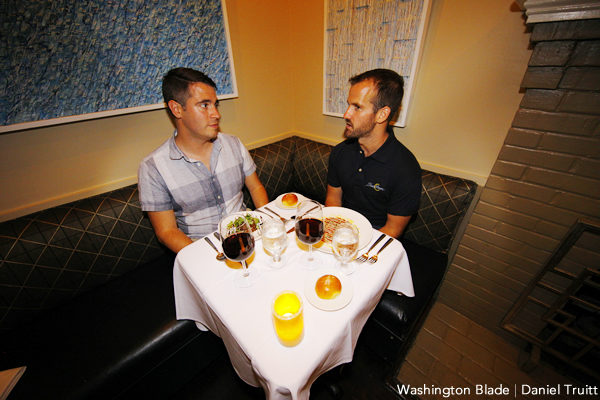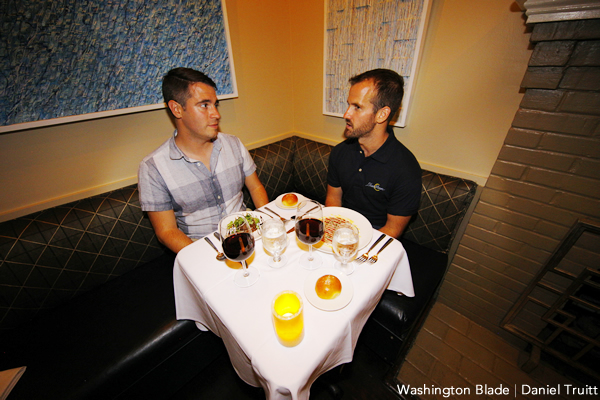 Perhaps we should retire this category, as the Blue Moon seems to win each year, including last year. The food remains among the very best in town, consistently impressing diners for decades. This year saw a pivot to cabaret-style seating and entertainment with the talented pianist Nate Buccieri holding court five nights a week all summer. (Buccieri is expected to make several return visits this fall.) Don't miss the Blue Moon's Tasting Tuesday, a three-course dinner with wine pairings for just $45. And if you want an even better bargain, try Sunday night's $25 steak special. No matter when you go, you can't go wrong with dinner or Sunday brunch at the Moon.
Best Rehoboth Real Estate Agent: Lee Ann Wilkinson
16698 Kings Hwy A.
Lewes, Del.
leeanngroup.com
(Runner-up: Jason Abela)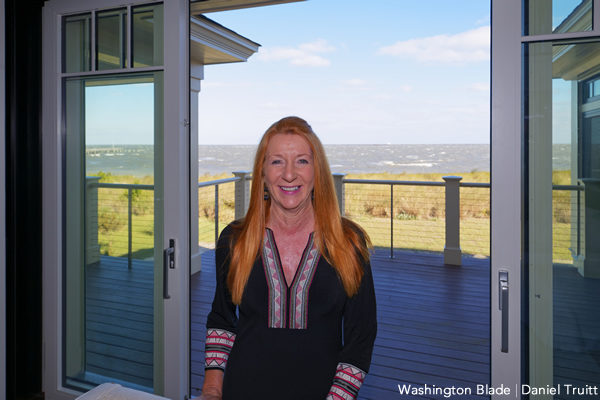 This is Lee Ann Wilkinson's fourth consecutive win in this category. The Lee Ann Wilkinson Group has ranked #1 in real estate sales in Sussex County, Del., for more than 20 years and ranks #3 nationally for the Berkshire Hathaway HomeServices real estate network. She is a regular contributor to the Blade. Her informed articles on real estate trends at the Delaware beaches and her insights on the market proved beneficial throughout the pandemic. There are many smart, capable Realtors in the Sussex County market, several of whom have been honored here in the last decade, and Wilkinson is among the very best.
Best Rehoboth Business: Diego's Bar & Nightclub
37298 Rehoboth Ave.
Rehoboth Beach, Del.
Diegosbarnightclub.com
(Runner-up: Aqua Grill)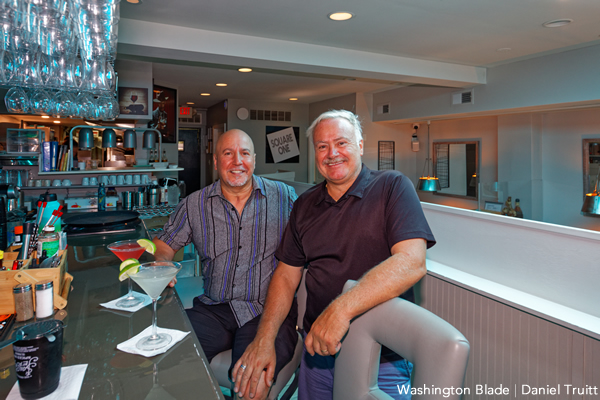 Joe Ciarlante-Zuber and his husband and business partner Darryl Ciarlante-Zuber bounced back from a difficult 2020 and not only kept Rehoboth visitors entertained at Diego's but found the time to open a new restaurant that became an instant hit this summer, Square One, offering an impressive dinner menu and arguably the best martinis in town. Diego's offers a regular and growing schedule of entertainment, dance parties, and happy hours and the beach-themed outdoor bar is always busy and a safe option for those still practicing social distancing. The duo are an unstoppable force in Rehoboth and we look forward to what they do in 2022.
Camp classic 'Mommie Dearest' turns 40
Digital re-issue offers fans new insights, John Waters commentary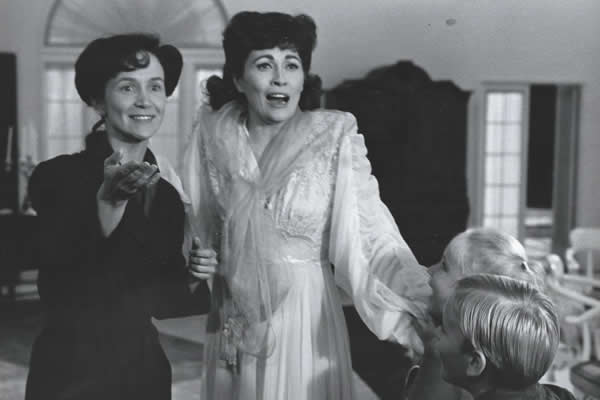 In a 2016 People magazine interview, Oscar-winning actress Faye Dunaway admitted to regretting her over-the-top portrayal of Joan Crawford in the 1981 movie "Mommie Dearest" (Paramount), newly reissued on Blu-ray and digital as part of the Paramount Presents series. Of the movie, based on the equally OTT memoir by Crawford's adopted daughter Christina, Dunaway said, "I should have known better, but sometimes you're vulnerable and you don't realize what you're getting into. It's unfortunate they felt they had to make that kind of movie. But you can't be ashamed of the work you've done."
"That kind of movie" pretty much tanked Dunaway's career after that. However, it also titillated and delighted countless fans upon its release and in the 40 years since. A multitude of lines have become iconic in the LGBTQ vernacular and classic scenes have become sources of endless entertainment. So, how good or bad is it?
From the minute the gloved hand of actress Joan Crawford (Dunaway) turns off her alarm at 4 a.m. and saunters into the bathroom to begin her morning routine, we know we're in for something out of the ordinary. Dressed to kill, she heads to the studio, reading scripts and autographing photos in the back of a limo, Crawford was nothing if not devoted to her craft and fans.
She was also devoted to cleanliness, an obsession that would become one of the contributing factors in her descent. In one iconic scene, she berates a housekeeper, "I'm not mad at you, I'm mad at the dirt."
A first-rate performer in all aspects, Crawford's annual Christmas gift-giving extravaganza at an orphanage stirs up her desire for motherhood. Unable to conceive, the twice-divorced actress discovers she is not a candidate for adoption, despite believing she can be a mother and a father, providing both a "wonderful and advantaged life." Her lawyer boyfriend Greg (Steve Forrest) pulls some strings and Crawford becomes mother to baby Christina.
It doesn't take long (OK, a few years) before the cracks start to show, beginning with a birthday party for Christina (Mara Hobel, in a thankless role), complete with a carousel, an organ grinder and monkey, and a new baby brother named Christopher. Signs of tension are present in Joan's interactions with Christina, including her bristling at her daughter's tone of voice. When Joan catches Christina mimicking her while seated at her mother's vanity, she flips out, butchering her hair.
Christina isn't the only object of Joan's aggression. Greg walks out on Joan after a disagreement, and she deals with it by cutting him out of every photo they took together. Studio head Mayer (Howard Da Silva) sends her packing, utilizing the creative differences excuse. This leads to the famous rose garden freak out (of "Tina, bring me the ax" fame). Shortly after winning the Oscar for "Mildred Pierce," Joan discovers a wire hanger in Christina's closet leading to the notorious "No wire hangers, ever!" beating scene.
Not even teenage Christina (Diana Scarwid), away at boarding school is safe from Joan's wrath. After Christina is caught getting intimate with a boy, Joan removes her from the school. Back at home, where a journalist is busy writing a story about Joan, Christina and her mother have a heated argument, resulting in the classic slap sequence and the delivery of the "I'm not one of your fans" lines.
Having almost killed Christina, Joan sends her off to convent school. After graduating, Christina returns home to discover that not only has her mother remarried – to soft drink king Al Steele (Harry Goz) – but she has put her home up for sale with plans to relocate to New York. Needless to say, the mother/daughter relationship never improves, which explains Christina's barbed-wire memoir.
Perhaps Dunaway, who worked with uneven director Frank Perry ("The Swimmer," "Diary of Mad Housewife," and "Play It As It Lays," and the bombs "Hello Again" and "Monsignor") in the past, should have known better. Regardless, "Mommie Dearest" went from shocking biopic to camp classic at light speed, and for that, we are forever grateful. Plus, with Halloween just around the corner, "Mommie Dearest" is a fab reminder of what a great (and terrifying) costume Joan Crawford can be.
In a 2015 interview with the Blade, actress Rutanya Alda, who played long-suffering maid Carol Ann in the film, talked about her surprise at first seeing the film.
"When the audience laughed, I was like, 'Oh my gosh,' I was kind of taken aback because I knew (producer) Frank Yablans and (director) Frank Perry's intention was to make this really serious drama and of course it turned into this kind of camp happening right from the get go," Alda said. "Even Paramount was caught off guard and they didn't know how to promote it because it became such an audience experience right away. … I was actually quite pleased because the audience really got into it. It was just amazing to me."
Alda added that Dunaway should have embraced the campy results of the final film.
"The audience of 'Mommie Dearest' is a great audience and I think they are disappointed that Faye has never embraced the film," Alda said. "If I were Faye Dunaway, I would have said, 'Look, I was great in the part, I did great things. OK, maybe I had an over-the-top performance, but it worked, didn't it?' … She's really deprived herself of a great audience of people who love the movie and it's a detriment to her. Look at all the joy she missed."
Blu-ray special features include commentary by drag legend Hedda Lettuce and filmmaker John Waters, "Filmmaker Focus" with Frank Perry biographer Justin Bozung, short features including "The Revival of Joan," "Life With Joan," and "Joan Lives On," as well as a photo gallery and the original theatrical trailer. Rating: B-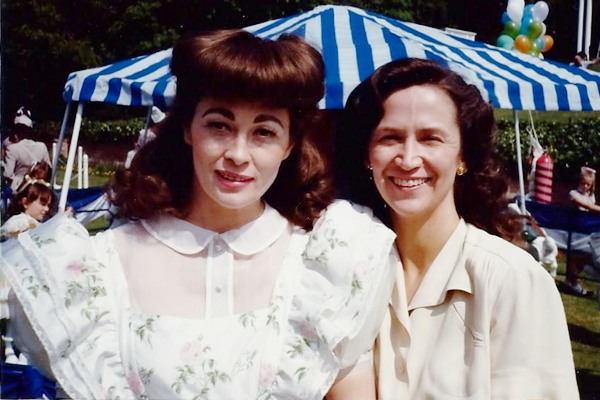 Stupid things not to do when you get old
Steven Petrow's new book on aging is funny yet poignant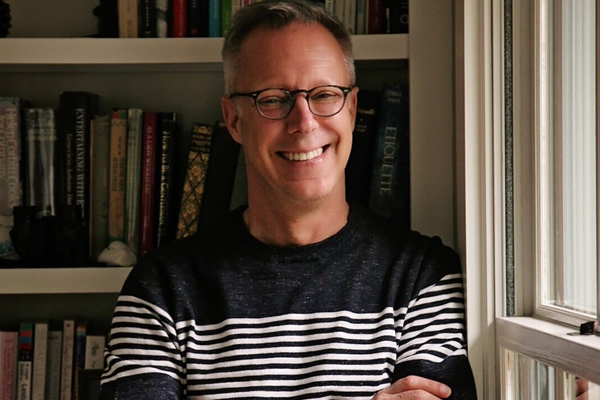 Diane Sawyer, the former ABC News anchor, gave award-winning journalist Steven Petrow some advice on what he could do to look younger. "Anchors don't get older, they just get blonder," she told him.
For many years, Petrow, who is gay, took Sawyer's wisdom to heart. He had his salt and pepper hair colored. This went well, until a new colorist offered to use a new "natural" coloring process that would remove a third of his gray hair. Petrow came away "a honey brash blonde" whose hair "screamed dye job."
This is one of the many funny, yet poignant, stories that Petrow with Roseann Foley Henry tells in "Stupid Things I Won't Do When I Get Old: A Highly Judgmental, Unapologetically Honest Accounting of All the Things Our Elders Are Doing Wrong."
Written by Petrow with Henry, "Stupid Things I Won't Do When I Get Old" is part memoir and part manifesto.
Few things are more fraught with fear, anxiety and ageism than knowing that, if we live long enough, we'll get old. Whether hetero or LGBTQ, no matter how much we love our parents, we don't want to become like our folks when we're elders.
Shortly after he turned 50, Petrow, who writes about aging, health, manners and civility, began to confront his ageist beliefs and vowed not to let aging limit or diminish his life.
As he reached the half-century mark and his parents "entered their sunset years," Petrow began to make a list of what he called "the stupid things I won't do when I get old."
The list, which kept growing longer and longer, "proved to be a highly judgmental, not-quite-mean-spirited-but-close accounting of everything I thought my parents were doing wrong," Petrow, now 64, writes in the book's introduction.
Petrow first wrote about his list in a popular New York Times essay "Things I'll Do Differently When I Get Old." "Stupid Things I Won't Do When I Get Old" grew out of the essay.
Petrow's list is, by turns, laugh-out-loud funny and incredibly moving.
He vows not to, as his Mom did, "forgo a walker because it wrecked my outfit."
In one chapter, he promises that, "I Won't Become a Miserable Malcontent, a Cranky Curmudgeon, or a Surly Sourpuss."
Yet, in other more serious chapters, Petrow says that "I Won't Lie to My Doctor Anymore (Because These Lies Can Kill)," "I Won't Burden My Family with Taking Care of Me" and "I Won't Forget to Plan My Own Funeral."
Petrow, a columnist for the Washington Post and USA Today as well as a regular New York Times contributor, talked with the Blade by phone and email.
Petrow, whose previous books include "Steven Petrow's Complete Gay & Lesbian Manners," "The Lost Hamptons" and "When Someone You Know has AIDS" (3rd edition), grew up in New York City.
In 1978, Petrow graduated from Duke University with a bachelor's degree in history. He graduated from the University of California, Berkeley with a master's in history in 1982.
A former president of NLGJA (the Association of LGBTQ Journalists), Petrow lives in Hillsborough, N.C. His 2019 Ted Talk, "3 Ways to Practice Civility" has been viewed nearly two million times.
Petrow was born with journalism in his DNA. His father, journalist Richard Petrow, taught journalism for decades at New York University.
"My Dad was a great teacher," Petrow said, "He traveled – got to meet people. I wanted to do what he did."
In 1984, Petrow was diagnosed with testicular cancer. This experience is one reason why Petrow became a health care journalist. "I wanted to focus on health and medicine to teach people how to negotiate the health care system," he said.
Negative buzz about aging is everywhere in the culture from magazine ads to birthday cards. "We start to become invisible when we're in our 50s," Petrow said, "this may be even more true – ageism may come earlier for gay men, and separately, more true, for women."
"Old age ain't no place for sissies," Petrow added, quoting Bette Davis.
Research shows that the damage inflicted by ageism is real, Petrow said.
When we associate getting older with negative stereotypes about aging, our lives are shortened. "This ageism is as bad as smoking," he said, "it takes seven years off our lives."
It can be hard for people to find support and friends when they get old. But finding support is often more difficult for many in the queer community. There is more isolation among queer people as they age, Petrow said. "Many in their 60s lost their circle of friends during the height of the AIDS epidemic."
Petrow seeks out multigenerational friendships. "I'm open to different perspectives," he said, "I've learned so much from younger people."
Petrow thinks outside the box of generational labels (boomers, millennials, etc.). He identifies as a "perennial."
"Perennials are curious, engaged, passionate, and compassionate," he said, "Millennials can be perennials. Boomers can be perennials. Anyone can choose to be a perennial."
Petrow, who is often referred to as "Mr. Manners," became interested in manners on a blind date in the 1990s. He and his date ended up as good friends. Through this connection, a book editor asked Petrow to do a book on gay manners.
"I've always been a bit like the weird person who's fascinated with collecting and reading about arcane rules," Petrow said. Wisdom can be found in etiquette books from decades ago, Petrow said. One of his favorite finds was in the first edition of a 1922 etiquette book by Emily Post. Just as we should think before we tweet, "It cautions people," Petrow said, "not to write love letters that could end up on the front page of the newspaper."
Generally, manners are the same for LGBTQ and hetero people. But there are some etiquette issues that apply specifically to queer people.
For example, what is the etiquette around revealing that someone you know – a family member, friend or co-worker is LGBTQ? "This is for an individual to do for themselves," Petrow said, "not for any of us to do for another."
Civility and manners are important to all of us in the COVID era, he reminds us.
"Throughout the pandemic I've been talking about, 'we, not me,' which is about thinking about others before self," Petrow said, "And that's really the only way we will get out of this."