Best of Gay D.C. XIV
Blade readers choose the best in nightlife, people, dining and community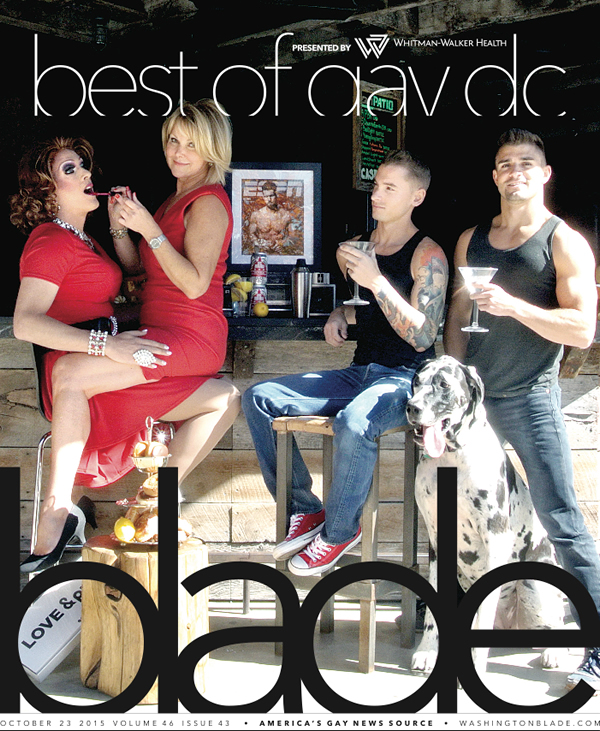 The High Heel Race, the Walk to End HIV, the Town Halloween costume contest, the HRC National Dinner and yes, the Washington Blade's Best of Gay D.C. readers' poll edition, local gay October traditions all.
For our 14th installment, we decided to cast the net wide — you voted in 97 categories (up from 73 last year) with about 5,000 nominations and 20,000 votes.
From bars, venues and restaurants we've enjoyed for years to places we'd never even heard of but can't wait to try, the fun of this issue is the memories it inspires — like that table you bought at Miss Pixie's and can't imagine life without — to starting a list of places to track down like the Red Hook Lobster Truck.
The profiles were written by Patrick Folliard, Mariah Cooper, Brian T. Carney and Kristen Hartke.
The entire Washington Blade staff congratulates each of this year's winners and finalists.
PEOPLE
Lifetime Achievement
Vice President Joseph Biden
Vice President Joseph Biden, delivering the keynote address at the Human Rights Campaign's national dinner earlier this month, touted the significance of the court ruling on marriage, but also turned toward other issues relevant to the LGBT community.
"The great arc of justice is the journey of this nation, and it continues to move in the right direction," Biden said. "We're moving closer and closer to the animating spirit of America because of all of you, not me, because of all of you."
Although he's previously articulated support for comprehensive legislation prohibiting anti-LGBT discrimination, Biden took the opportunity of his speech to explicitly endorse the Equality Act, which would amend the Civil Rights Act and the Fair Housing Act to include sexual orientation and gender identity.
"I strongly support the Equality Act, and it will pass, it will pass," Biden said. "It may not pass this Congress. It will pass because it's simple and it's straightforward." Biden's support for the Equality Act makes him the first official in the Obama administration to explicitly endorse the bill.
Biden in 2012 dubbed transgender rights the "civil rights issue of our time," an assertion he repeated this month as he commended Defense Secretary Ashton Carter for starting a review expected to lead in May to an end of the ban on openly transgender service.
"It took the secretary of defense about 10 minutes," Biden said. "In July 2015 no longer is there any question, transgender people are able to serve in the United States military." "All Americans who are able to serve physically should be able to serve," Biden added.
Although Biden voted for the Defense of Marriage Act in 1996 as a senator from Delaware, he later changed his position and opposed it. He opposed efforts to amend the U.S. Constitution to ban same-sex marriage that began in 2002 and voted against the Federal Marriage Amendment in 2006.
Most Committed Activist
Ruby Corado
Casa Ruby
2822 Georgia Ave., N.W.
casaruby.org
Runner-up: Rayceen Pendarvis
Best Council Member
Jack Evans (Ward 2)
Runner-up: David Grosso
Hottest Local Pro Athlete
Bryce Harper
Washington Nationals
Runner-up: Ali Krieger
Best Massage
Eddie Weingart
Runner-up: Che Young
Best Personal Trainer
Gerard Burley
"Coach G"
Runner-up: Anya Maleknasri
Best Doctor
Dr. Raymond Martins
Whitman-Walker Health
1701 14th St., N.W.
1525 14th St., N.W.
2301 Martin Luther King Jr. Ave., S.E.
Runner-up: One Medical
Best Real Estate Agent
Valerie Blake
Runner-up: Stacey Williams-Zeiger
Best Rehoboth Real Estate Agent
Chris Beagle
Berkshire Hathaway HomeServices
Runner-up: Barbara Morales
Best Rehoboth Bartender
Chris Chandler (Purple Parrot)
Runner-up: Andrew Ennis (Blue Moon)
Best Amateur Athlete
Jeff Larivee (Stonewall Kickball)
Runner-up: Matt Pearce (D.C. Gay Flag Football League)
Best Local Columnist
Ezra Klein (Vox)
Runner-up: John Kelly (Washington Post)
Best Bartender
Sarah Slocum
Runner-up: Jayson Smith (JR.'s)
Luckily for the patrons at Freddie's Beach Bar, a perennial favorite in Crystal City (in, as they say, "YES, honey, VIRGINIA!"), bartender Sarah Slocum really enjoys her job, saying, "I love that when I arrive at work, I feel like I'm walking into a party with all my friends already there — I just happen to be the one that gets to make all the drinks!"
Whether you're there for karaoke, bingo or a Freddie's Follies drag show, there's really never a dull moment at Freddie's, although Slocum confesses to also enjoying the quieter nights when she can chat in a more leisurely way with customers. While she has a particular affinity for mixing martinis, Slocum likes presenting the Flashing Flamingo, an in-your-face concoction of watermelon and pomegranate vodkas and lip-puckering juices that arrives with a flashing ice cube floating in the depths of a fishbowl-like glass: "It definitely lends some liquid courage to help you get up and sing karaoke," she says. (KH)
Freddie's Beach Bar & Restaurant
555 South 23rd St., Arlington
Best Stylist
Enders Barbaran
Bang Salon's Metropole location
Runner-up: Shar Raigner
After working in accounts payable for several years, Enders Barbaran was ready for a change.
"I didn't know exactly what I wanted to do, but I knew it had to be something different and I knew it had to happen fast." So without a lot of thought, he went to work as a shampoo assistant at Bang Salon's Metropole location where his then-roommate was working as a stylist.
"Immediately I liked it," says Barbaran. "I instinctively like to bring out the best in my clients whatever the job. The salon is an environment where I can do that."
After several months on the job, Barbaran figured he could do what the stylists were doing so he enrolled in cosmetology school. For the next year he attended classes by day and shampooed clients in the evening. Following graduation, he received further training at Bang and became a full-fledged stylist with his own chair in 2009.
"I thank both Bang's owner and my manager," says Barbaran. "They had a lot of faith in me. I wouldn't be where I am without them."
Barbaran grew up in Lima, Peru, surrounded by a family comprised of women. "I loved playing with my cousins' hair," says the stylist. "And even when I was working in accounts payable I played with my female co-worker's hair. I've always liked hair. I'd just never thought to make it a profession."
Today, Barbaran remains at Bang Salon where he cuts and colors both men and women. "My clients are like family to me and I want them to be happy. I'm humbled to have won among a field of excellent stylists. I didn't campaign to win this. It's truly a gift from my clients." (PF)
Bang Salon Metropole
1519 15th St., N.W.
Best Lawyer
Michele Zavos
Zavos Juncker Law Group
Runner-up: Patrick Menasco
Michele Zavos has been an attorney in the LGBT community for a long time. And throughout her career, she's witnessed a lot of change.
"Most of it has come slowly, but over the last few years things have happened more quickly," she says.
As the managing partner and founder of Zavos Juncker Law Group, Zavos has litigated and helped change policy in the District of Columbia, Maryland, and the Commonwealth of Virginia to extend legal protections to LGBT clients. She was the winning attorney in Port v. Cowan, in which the Maryland Court of Appeals held in May of 2012 that Maryland must recognize valid same-sex marriages from other jurisdictions, which predated the passage of marriage equality in Maryland.
"Fifty percent of our clients are LGBT," says Zavos who is married to Ellen Cull, her partner of 22 years. "We're a family law firm on the cutting edge for developing LGBT protection and representing people in difficult circumstances as a result of how family law has worked."
In 1982, Zavos started the first "Maybe Baby" group for lesbians and gay men considering having children. "My daughter who is 30 was born with a donor dad," says Zavos. "So this is my passion and interest and I've been fortunate to make it into a law practice. In family law there remains a ways to go regarding the rights of non-biological parents in same-sex relationships and marriages. For LGBT people in general there's still a lot to do, particularly surrounding the area of trans rights and employment and discrimination, but that's outside of my practice area."
Looking ahead, Zavos says she is committed to further expanding the boundaries that protect LGBT families. (PF)
Zavos Junker Law Group
8455 Colesville Rd., No. 1500
Silver Spring, Md.
Best Artist
Chris Jay
Runner-up: David Claypool
"Since I first started hanging out in D.C. three years ago, I wanted to win this," says Chris Jay, a professional photographer in the Baltimore/Washington area. "Last year I wasn't even nominated, and this year I turned up in three categories. It's the result of a lot of hard work."
Jay, who's been taking photographs for 20 years, is currently focusing on a project titled "Kingxtaposition," a collection of work capturing the many faces of drag kings. Her subjects to date have primarily been members of the D.C. Kings, a troupe with which she's performed. But Jay has plans to expand.
Based in Howard County, Maryland, Jay wants to take her project on the road.
"The goal is to start traveling the country and meeting kings and photographing them. This project is big, but it's not something I'm doing for money. I just want to tell stories from the perspective of someone who changes through the process of performing. I want to keep digging into that."
At her business, Chris Jay Photos, Jay shoots portraits of performers, small business owners and local artists.
"I keep my prices reasonable so people can afford to promote themselves. I like to help them realize what they see in their heads."
Her introduction to photography was at a JC Penny Portrait Studio where she worked after graduating from high school. "During the first Christmas season, I shot bazillions of family portraits and loved it. After that I worked for a company taking school portraits for seven years."
Jay's most personal work consists of self-portraits documenting her struggles with depression. "I like to raise awareness of what it's like to live with a mental illness. My everyday life isn't easy. But once I get going, it's hard to stop me." (PF)
Best Businessperson
Howard Brooks
Runner-up: Scott Roewer, The Organizing Agency
The talented physician Howard L. Brooks, MD, has been medical director at the popular SKIN Cosmetic Dermatology Center of Georgetown since 2007. He is recognized as a leader in non-invasive body and facial rejuvenation for men and women.
Brooks says that SKIN blends the professional services of a physician's office with the relaxing environment of a day spa, but emphasizes that patients need to play an active role in the health of their skin. SKIN offers clients a wide array of aesthetic, cosmetic and medical treatment options.
Brooks and the staff at SKIN have received overwhelmingly positive reviews. Patients appreciated their efficiency and friendliness and praised Brooks for his ability to listen and ask great questions, his skill at making quick and clear recommendations, his caring manner and honesty.
Brooks is a graduate of Howard University College of Medicine. He completed his medical internship at Franklin Square Medical Center in Baltimore; his residency at Howard University Hospital included stints at Walter Reed Army Medical Center, Children's National Medical Center and the Armed Forces Institute of Pathology.
He often appears as an expert resource for local and national media outlets including the Washington Blade, CNN, Fox Morning News, NewsChannel 8 and WTOP. He is an attending instructor for the University Health Center at University of Maryland and is the author (or co-author) of numerous scientific and clinical articles in peer reviewed journals and texts. He is also a member of the Capital Area Physicians for Human Rights and the Gay and Lesbian Medical Association. (BTC)
Dr. Howard Brooks
SKIN Dermatology of Georgetown
2233 Wisconsin Ave. N.W., no. 230
202-298-7546
Best Clergy
Bishop Allyson Abrams
Runner-up: Rev. David Lett
Bishop Allyson Abrams, founder and current pastor of Empowerment Liberation Cathedral, made headlines last year when she married Bishop Diana Williams. Abrams was serving as the first female pastor at Zion Progress Baptist Church in Detroit when she married Williams, who is a bishop emeritus with Washington's Imani Temple African-American Catholic Congregation. Rumors of their wedding quickly spread through the congregation and Abrams resigned from the church.
The couple moved to D.C. and Abrams founded her new LGBT-affirming church, which currently holds services in the sanctuary of the Church of the Ascension in Silver Spring. (Empowerment Liberation Cathedral was named Best House of Worship and is profiled separately.)
Abrams graduated from Howard University with a Bachelor of Science in Mechanical Engineering. She received her master's of divinity and her doctorate in ministry from United Theological Seminary. She is the author of three books and two of her sermons have been published in "The African American Pulpit." She is also recognized for her magnificent singing voice and sang with the Young Adult Fellowship Ensemble at D.C.'s Metropolitan Baptist Church. She has also taught at Ashland Theological Seminary and Wayne County Community College and served as a doctoral mentor at Ecumenical Theological Seminary.
On a lighter note, Abrams also officiated at the 2014 wedding of singer Monifah Carter and her girlfriend Terez Thorpe on the final episode of the reality TV show "R&B Divas of Atlanta."
Known for her fiery, stirring messages and electrifying prayers, she has been asked to preach at pulpits across the country. Abrams says her passion and gift is "preaching the gospel of Jesus Christ and helping God's people." She looks forward to continuing her social justice work and ministry at Empowerment Liberation Cathedral. (BTC)
Bishop Allyson Abrams
Empowerment Liberation Cathedral
633 Sligo Ave., Silver Spring
240-720-7605
empowermentliberationcathedral.org
Best Hill Staffer
Yesenia Chavez
Runner-up: Kevin Knight
Yesenia Chavez is already a voice to be reckoned with on Capitol Hill. Since arriving in Washington in August 2013, this rising star has been an out and proud spokesperson for women, people of color and the LGBT community.
She's currently a legislative assistant for U.S. Representative Raúl M. Grijalva, a Democrat from Arizona's Third District. Her legislative portfolio includes LGBT issues, human rights, women's rights, small business, gun violence, veterans' affairs and voting rights. In addition, she serves as the staff contact for the Congressional LGBT Equality Caucus and the Congressional Asian Pacific American Caucus. Chavez began working on the Hill when she was selected as one of four Victory Congressional Interns by the Gay and Lesbian Victory Institute in 2013.
Chavez is also an At-Large Director for the LGBT Congressional Staff Association, which is an official, non-partisan congressional staff organization that promotes career development opportunities for LGBT congressional staffers. Chavez's focus is on building member outreach toward women and staffers of color and she has initiated queer people of color and women's lunches to build community and to strengthen the group's diversity.
In 2014, Chavez was named one of the "20 Queer People of Color You Should Know" by Houston's Outsmart Magazine. A graduate of the University of Houston, she received the University's Community Involvement Scholarship from the LGBT Resource Center and the Difference Maker Award from the University Commission on Women. She's also a Hometown Mentor for the College Success Foundation. (BTC)
Yesenia Chavez
1511 Longworth House Office Building
202-225-2435
Best Trans Advocate
Thomas Coughlin
Runner-up: Ruby Corado
This is the second year that Thomas Coughlin has been named Best Trans Advocate in the Blade's Best of Gay D.C. Readers' Poll Awards. He's a staff psychotherapist and transgender health advocate at Whitman-Walker Health and is also in private practice with an office near Dupont Circle.
A long-time D.C. resident, Coughlin joined the Army in 1986 and was stationed at the Pentagon. After his service, he decided to stay in the area and earned a master's degree in Clinical Community Counseling from Johns Hopkins University He came out as gay in 1985 and began to come out as trans in 1999. He currently lives in Silver Spring with his wife and stepchildren (and their dog Maize).
In a 2014 Queery profile in the Blade, Coughlin said his LGBT heroes were "those in the community facing harassment, discrimination and oppression every single day, but still finding the courage to live their truth. Seriously, that's the heroic stuff." That passion clearly underlines his approach to counseling. As he says on his website, "sometimes creating or maintaining a happy, satisfying life requires help. I support you in your journey toward your true self."
Coughlin has also been a leader in providing transgender cultural competency training to businesses, educational institutions and private agencies that wish to learn more about transgender lives. He works with organizations to help them understand and support transgender employees and assists professionals who wish to better serve their clients in providing compassionate and competent care to members of the transgender community. (BTC)
Thomas Coughlin, LPC, NCC
1633 Q St., N.W., Suite 210
Best Chef
José Andrés
Runner-up: Mike Isabella, Mike Isabella Concepts
You can't throw a plate of tapas in D.C. without hitting a José Andrés restaurant these days, so it's no wonder that the ebullient Spanish-born chef would get the nod in this category.
With nearly a dozen restaurants in the region, it's easy to get your hands on Andrés' food, whether it's a bocata — the Spanish version of a deli sandwich — from his roving food truck Pepe, Lebanese-inspired crispy Brussels sprouts at Zaytinya, or deviled eggs spiked with jalapeño at American Eats Tavern that speak to the chef's exploration of his adopted country's classic dishes. Andrés' foray into fast-casual this year with the opening of the veggie-centric Beefsteak in Foggy Bottom and Dupont Circle solidified his role as a chef who wants to connect with every single diner in this city on some level, whether through tomatoes, turkey or tequila.
Still, even while building a veritable dining empire, Andrés has also committed considerable time and resources to supporting healthy eating efforts at D.C. Central Kitchen, teaching students at George Washington University about how the food supply chain affects global security and engaging local kids in First Lady Michelle Obama's Let's Move! campaign to fight childhood obesity. Always accessible, José Andrés is the kind of celebrity chef who knows how to keep it real, and that keeps us at his tables. (KH)
Best Straight Ally
Meghan Davies
Runner-up: Maya Rupert
Meghan Davies, Whitman-Walker Health's chief of operations and program integration, has supported D.C.'s LGBT community through her work with Whitman-Walker.
Her job has her overseeing many aspects of Whitman-Walker Health including community health, clinical infrastructure, therapy-based services and more.
Previously, Davies was Whitman-Walker Health's Director of Community Health. She assisted with the Breast Health Initiative, HIV counseling, Whitman-Walker's +1 HIV Peer Support Program and PALS, a program advocating for LGBT seniors.
Her other background efforts include being an HIV prevention volunteer in the Peace Corps. She also holds a master's degree in public health from George Washington University. (MC)
Best Local TV Personality
Wendy Rieger
Runner-up: Chuck Bell
NBC4's Wendy Rieger stumbled upon broadcast journalism when she was a college drop-out looking to make money as an actress. She found a job reading the news on camera in Norfolk, Va., and fell in love with the business.
The job inspired Rieger to return to school and she earned her degree in broadcast journalism from American University.
Rieger, a frequent emcee for SMYAL's fall brunches, was struck by the injustice young LGBT people faced when she was doing a story on SMYAL and at the time was not allowed to say the location for fear of it being attacked.
"What kind of insanity is that? In a civilized country," Rieger says. "It turns my stomach to think that people still harbor that much hatred for something that is unlike them."
Rieger says that growing up in the South and seeing the racism African Americans faced raised her awareness about how poorly people can be treated for being different. When she moved to D.C., she had gay friends and noticed similar injustices that made her want to speak out. She hopes her public persona can help LGBT issues progress in a positive direction.
"If my name in any way takes away some of the fear or anxiety someone may feel because this is an unknown to them and I can help show them that these people are people living their lives and it's normal, it's going to be for the greater good in the end," Rieger says. (MC)
Local Hero
David Franco
David Franco, principal and co-founder of real estate development Level 2 Development, has a passion for housing displacement that stems from a personal place.
Franco's family owned Jay Dee's Children's Apparel, a discount department store in D.C., from 1937-1983 and were forced to shut down.
Franco, who spent his childhood growing up in the store, vividly remembers how he felt.
"I remember standing there across the street the day that the wrecking ball demolished the store," Franco says. "It was really an impactful moment, just feeling displaced, feeling like my family had been displaced."
That moment led Franco to spearhead housing preservation efforts. In 2005, Franco joined forces with Jubilee Housing to help preserve Cresthill Apartments for the Sankoka Tenants Association, a 48-unit building. The partnership led to creating home ownership opportunities for low- to medium-income residents specifically for the 14th Street corridor.
Franco, who also owns men's clothing store Universal Gear on 14th Street, has also served on Mayor Fenty's D.C. Housing and Community Development's Housing Protection Trust Fund Board. (MC)
NIGHTLIFE
Best Cocktail
Lemon Squeeze
Duplex Diner
2004 18th St., N.W.
202-265-7828
Runner-up: Sunday Sangria (1905 Bistro & Bar)
Best Drag Show
Ladies of Town
Fridays and Saturdays at 10:30 p.m.
Town Danceboutique
2009 8th St., N.W.
Runner-up: D.C. Kings
Best Gay-Friendly Straight Bar
Dacha Beer Garden
1600 7th St., N.W.
202-524-8790
Runner-up: Black Cat
Best Happy Hour &
Hottest Bar Staff
Number Nine
1435 P St., N.W.
Runner-up: Bear Happy Hour
Best Live Music
9:30 Club
815 V St., N.W.
Runner-up: Howard Theatre
Best Neighborhood Bar
Phase 1
525 8th St., S.E.
Runner-up: JR.'s
Best Outside-the-District Bar
Freddie's Beach Bar
555 S. 23rd St.
Arlington, Va.
Runner-up: Blue Iguana
Best Outdoor Drinking
Town Patio
Town Danceboutique
2009 8th St., N.W.
Runner-up: Dacha Beer Garden
Best Guys Night Out
Secrets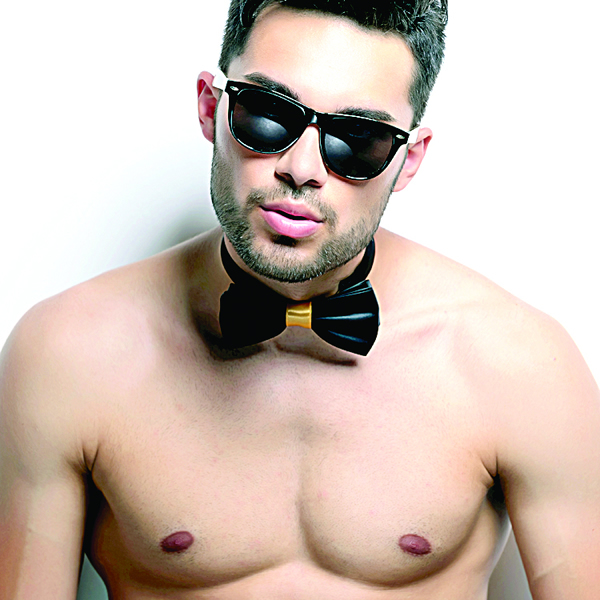 1824 Half St., S.W.
Runner-up: Town
Best Girls Night Out
BARE by LURe
Every third Saturday of the month at Cobalt
1639 R St., N.W.
Runner-up: Phase 1
Best Place to Find Someone Besides Grindr
Crew Club
1321 14th St., N.W.
Runner-up: Town
Best Rehoboth Bar
Blue Moon
35 Baltimore Ave.
Rehoboth Beach, Del.
Runner-up: Aqua
Best Rooftop
Nellie's Sports Bar
900 U St., N.W.
Runner-up: Penthouse Pool & Lounge
Best DJ
Matt Bailer
Runner-up: Rosie Hicks
For DJ Matt Bailer, the secret to his ongoing success boils down to the music.
"I don't know how to throw a party per se. But I know how to play music that I love and think other people will love too."
His two monthly dance parties, Peach Pit and Mixtape (with co-host DJ Shea Van Horn), have been staples of gay nightlife for six and seven years respectively. While Mixtape melds new and older music and rotates venues (Black Cat, 9:30, Howard Theatre and Town), Peach Pit is strictly '90s music and stays put at DC9.
Bailer also spins at Nellie's on Fridays, and occasionally La Boum, a boozy brunch at L'Enfant Café in Adams Morgan. Unlike DJs who use laptops, Bainer relies on CDs, so technically, yes, he spins. "I describe myself as middle school," Bailer says. "I'm somewhere between laptop and vinyl. My favorite music includes '90s, house, old hip hop, pop and remixes."
Growing up in Camp Springs, Md., Bailer was hooked on radio. At 10, he was already listening to (and recording) Casey Kasem's American Top 40. "I loved finding new music and introducing it to my family and friends. I still do."
After studying theater at Duke University in North Carolina in the '90s, Bailer spent two-and-a-half years in Los Angeles DJing some, but mostly doing drugs. He returned to D.C. and got sober in 2003. Soon after he began picking up DJ gigs at Omega, a Guess Store and recovery sober dances. Eventually he connected with Cobalt and work became steadier. In 2009, he gave up his day job at an office and hasn't looked back since.
"Today I feel like I'm doing what I'm on the planet to do. That may change one day, but not today." (PF)
Best Burlesque Dancer
Private Tails
Runner-up: GiGi Holliday
Miss Private Tails is an international entertainer and professional ecdysiast who says her mission is to inspire and electrify. Born just outside of Hollywood, Calif., she has been performing burlesque since 2005 and has been based in D.C. for the past eight years. She is Miss Gay United States Capital City Femme Fatale (2013) and the eternal Miss Nubian DMV (2009) and was the First Miss Phase 1 (2010). She is also the regional promoter for Burlypicks, the only international talent competition focused on burlesque and variety.
Her scintillating act draws on a wide variety of influences including classical burlesque, hip-hop, boi-lesque and Broadway. She currently has more than 100 polished routines in her performance repertoire, but she also enjoys the creative process of developing new numbers and looks forward to the opportunity to whip up a fresh new performance for an enthusiastic audience. She's been dancing and entertaining since childhood and received a bachelor's degree in theater from Lycoming College in Williamsport, Pa., with a focus on both acting and directing.
Miss Private Tails proudly notes that she knows how to charm the large bills out of the pockets of her audience, but also notes that since burlesque is the "art of the tease," she doesn't necessarily have to show a lot of skin to have an entertaining performance. In fact, she cleans it up every year as the emcee of D.C. Youth Pride every April.
You can see her at Unfastened: DC at Phase 1 on Nov. 6. (BTC)
Miss Private Tails
Best Singer or Band
Frankie & Betty
Runner-up: Tom Goss
This is the second win for the "insanely fun queertastic group" Frankie & Betty. The bank kicked it off four years ago when Rachel Bauchman (singer, bass, guitar) and Jessie Strick (lead guitar) met at an open mic at Phase 2. With their love of pop culture references and obnoxious jokes, the duo immediately hit it off and started performing together. Six months ago they added drummer Judy Bad to the mix.
Frankie & Betty have become active members of the D.C. music community as well as hosts for local burlesque shows. Their style is fast, fun and light. Strick says, "It's morphed into a really fun live show now. We love to banter and interact with the audience. We love joking around with each other and to play some fun songs in between."
They say their musical influences are Florence and the Machine, Le Tigre, Tegan and Sara, Feist and Santigold, but (with tongues firmly planted in cheek), they also admit that MGD, JB, PBR and OPP are major influences. Strick says a recent highlight was playing the 9:30 Club for Phasefest. "That was by far the most exciting gig for the band to date," she says. "We have all dreamed of playing that stage since we were little girls, so it was honestly a dream come true and a memory we will never forget."
The band has been taking a break lately to celebrate Rachel's wedding, but they will update their Facebook page when they start booking new gigs. And they offer this impish guarantee: "We make sure that every audience member leaves a performance with a smile on their face from having been a part of both a musical and comedic experience." (BTC)
Frankie & Betty
Best Drag King
Avery Austin
Runner-up: Sebastian Katz
Avery Austin, the drag king persona of New Orleans native Anna Wimpelberg, was born in 2004 when Wimpelberg hit the drag king scene in Boston.
Since then, Wimpelberg joined Kings 'N Things, an Austin, Texas drag king troupe, before moving to the District. Wimpelberg joined the now-defunct D.C. kings troupe in 2011.
She enjoys using plot lines and musicals to form her performances. She also likes to take inspiration from the television show "Glee" to create her character's show.
When she isn't performing, Wimpelberg is a HIV research specialist for Whitman-Walker Health. A graduate of Mount Holyoke College, she has degrees in psychology and education. (MC)
Best Drag Queen
Destiny B. Childs
Runner-up: Summer Camp
You may have seen Destiny B. Childs (Richard Legg) performing at a number of local venues, but her act is anything but small. With stints at the Academy of Washington Inc., Ziegfeld's/Secrets and Freddie's Beach Bar, she has become a staple in the local drag community.
A Pensacola, Fla., native, Legg was stationed at Walter Reed when in the U.S. Army in 1996. He decided to stay in the area and later decided to try performing in drag in 2003. His drag mother Ophelia Bottoms (Charles McWilliams) praised his performance and with her encouragement, he continued performing.
Since then, Childs has continued performing all over the District. She regularly emcees on the main stage at Capital Pride and was Empress II in the Imperial Court of Washington two years ago. (MC)
Best Alt Party
Mixtape
Runner-up: Peach Pit
DJs Shea Van Horn and Matt Bailer host Mixtape, an alternative dance party, on the second Saturday of each month. Locations vary. The fourth annual Mixtape Halloween party is on Friday, Oct. 30 at the Howard Theatre. It's at the 9:30 Club on Saturday, Nov. 14 and at the Black Cat on Saturday, Dec. 12.
DINING
Best Burger
Five Guys Burgers and Fries
Various D.C. locations
Runner-up: Shake Shack
Best Coffee Shop
Tryst
2459 18th St., N.W.
Runner-up: The Coffee Bar
Best Date Restaurant
Busboys & Poets
2021 14th St., N.W.
1025 5th St., N.W.
625 Monroe St., N.E.
Runner-up: Floriana
Best Dessert
Grassroots Gourmet
104 Rhode Island Ave., N.W.
Runner-up: Three Fifty Bakery
Best French Restaurant
Le Diplomate
1601 14th St., N.W.
Runner-up: Bistrot Du Coin
Best Doughnut
Krispy Kreme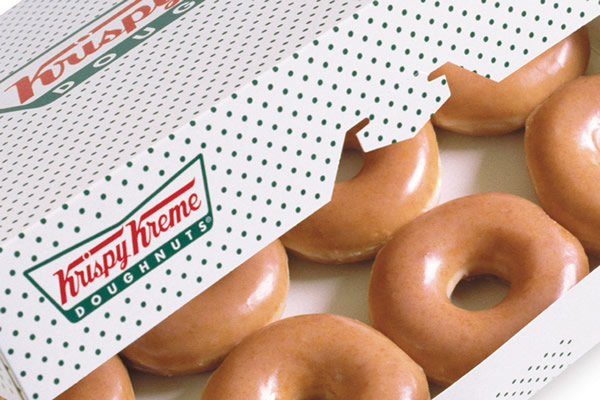 1350 Connecticut Ave., N.W.
Runner-up: Astro Donut
Best Ethiopian Restaurant
Dukem Ethiopian Restaurant
1114-1118 U St., N.W.
Runner-up: Ethiopie
Best Farmer's Market
Eastern Market
225 7th St., S.E.
Runner-up: Dupont Circle
Best Italian Restaurant
Floriana Restaurant
1602 17th St., N.W.
Runner-up: Red Hen
Best Pizza
&pizza
1215 Connecticut Ave., N.W.
1250 U St., N.W.
1400 K St., N.W.
Runner-up: Pizza Paradiso
Best Pricey Restaurant That's Totally Worth It
Palm Restaurant
1225 19th St., N.W.
Runner-up: Thai Crossing
Best Rehoboth Restaurant
Dos Locos
208 Rehoboth Ave.
Rehoboth Beach, Del.
Runner-up: Blue Moon
Best Seafood Restaurant
Hank's Oyster Bar
1624 Q St., N.W.
1026 King St., Alexandria, Va.
633 Pennsylvania Ave., S.E.
Runner-up: Pearl Dive Oyster Palace
Best Steak Restaurant
Annie's Paramount Steak and Seafood House
1609 17th St., N.W.
Runner-up: Ruth's Chris Steak House
Best Sushi
Sticky Rice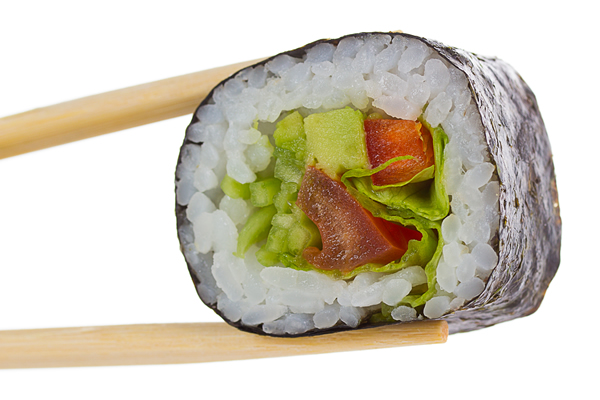 1224 H St., N.E.
Runner-up: Sushi Taro
Best Wine Bar
Barcelona
1622 14th St., N.W.
Runner-up: Vinoteca
Best Restaurant You'd Wait in Line For
Rose's Luxury
Runner-up: Barcelona
Just two years ago, Rose's Luxury was barely a twinkle in the eyes of D.C. diners, who were hard-pressed to understand why anyone would stand in line for up to four hours to get a table at this Capitol Hill gem.
With a 20-year lease, Rose's Luxury aims to stand the test of time and chef-owner Aaron Silverman thinks that standing in line — that is, not taking reservations — is the best way to make the restaurant truly open for all, since no one can book up the tables months in advance. This begs a question: Is it worth it? The simple answer: yes.
There's a reason why Rose's Luxury has been racking up accolades from Bon Appetit — which named it America's Best New Restaurant in 2014 — along with just about every news outlet in D.C.: the food is innovative, intelligent and undeniably special. On Rose's current menu, you might find yourself with a salad of crispy pig's ear with a fresh salsa of mango and cabbage or hand-cut chitarra, a porous pasta that holds sauce particularly well — in this case, a soffritto of caramelized cauliflower and white wine. So, go ahead and get in line. It'll be worth the wait — and you can get a treat from nearby District Doughnut to munch until your table's ready. (KH)
Rose's Luxury
717 8th St., S.E.
202-580-8889
Best Virginia Winery
Linden Vineyards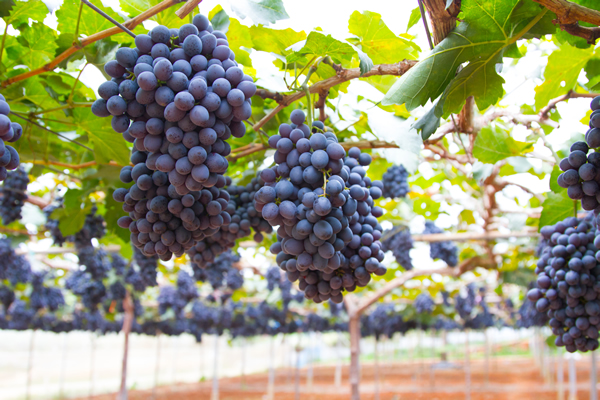 Runner-up: Breaux Vineyards
Just an hour outside the Beltway lies an oasis of peace and tranquility, along with some pretty impressive wine. This is Linden Vineyards, where, thankfully, you won't find buses full of tipsy tour-goers or hobby winemakers.
What you will find is Jim Law, a true working winemaker and former Peace Corps volunteer with deep roots in vineyard agriculture who is constantly tinkering with his vines in an effort to produce character-driven sauvignon blanc, riesling and chardonnay, just to name a few of the award-winning wines in its cellars. A visit to Linden is not to be undertaken lightly, and certainly not with a boisterous group of friends, as the vineyard will not accommodate groups larger than six and limits its deck and grounds on Saturdays and Sundays only to members of their Case Club (anyone who purchases a case of wine becomes a member automatically).
Whether or not you are part of the club, it's worth it to arrive in time for the 11:30 a.m. weekend tours of the cellar and vineyard, offering serious insight into the craft of winemaking, which just might make you the star of the conversation at the next dinner party — when you arrive with, of course, a bottle or two from Linden's cellars. (KH)
3708 Harrels Corner Rd., Linden, Va.
540-364-1997
Best Asian Restaurant
Beau Thai
Runner-up: Thaitanic
The original location of Beau Thai opened in Shaw in 2010 under the direction of husbands Ralph Brabham and Drew Porterfield and chef Aschara Viggsittaboot with a goal to bring authentic Thai cuisine that didn't rely on curry from a can.
Now expanded to new sites in Shaw and Mount Pleasant (with a noodle shop at the original spot on New Jersey Ave. NW), Beau Thai continues to impress diners with fresh ingredients and thoughtful preparation. Because the curry paste is actually made from scratch at Beau Thai, it's worth ordering up at least one curry for the table — an interesting combination is the marinated duck with grapes, pineapple and tomato — and be sure to try the Pad Thai, a classic that can sometimes be made overly sweet, ostensibly to suit the American palate, but has a tangy undertone of tamarind here. The brunch menu at the Mount Pleasant location offers some fun fusion twists on the classics, from the Egg Drop "Grits" made with Thai rice soup to the Hangover Special, a tempting concoction of fried eggs with sweet Thai sausage and taro home fries. Top it all off with a Homemade Ginger Beer, which blends a ginger-lime purée with Singha, and that hangover will be just a memory. (KH)
Beau Thai
3162 Mount Pleasant St., N.W. (Mount Pleasant)
1550 7th St., N.W., Unit A (Shaw)
202-450-5317 or 202-450-5346
Best Boozy Brunch
La Boum
Runner-up: Level One
As they like to say at La Boum, this is not your grandmother's brunch. No, indeed. What you'll find at La Boum, once it transforms from its slightly more staid persona as L'Enfant Cafe & Bar (think Clark Kent coming out of that phone booth dressed as Superman), is a raucous, Champagne-filled daytime house party, where the food's OK but the alcohol is plentiful.
And, frankly, that's not necessarily a bad way to spend a Saturday afternoon. Named one of the top 100 brunches in the country, La Boum offers two seatings on Saturdays, at 10 a.m. and 2 p.m., and reservations can sometimes be booked up several weeks in advance; once you pre-pay online at $29.50 per person (which includes three courses and cover charge, but not beverages), you can just sit back and get the party started once your reservation begins. Champagne bottles arrive wrapped in flaming sparklers, eggs Norvégienne will soak up the alcohol, the DJ keeps Katy Perry and Madonna spinning, and dancing on the tables — well, why not? (KH)
La Boum
2000 18th St., N.W.
202-319-1800
Best Local Brewery
DC Brau
Runner-up: Capitol City
It's hard to remember a time when there weren't breweries and distilleries dotting the city, but, just a scant few years ago, D.C. was actually a hand-crafted alcohol desert. That all changed in 2009 when beer buddies Jeff Hancock and Brandon Skall decided to open the city's first brewery in more than 50 years, locating their operations in a largely industrial neighborhood in Northeast D.C. just before the Maryland line.
First they turned out some really tasty brews that have now become mainstays in bars and grocery stores across the area, then the social media-savvy duo managed to do something pretty astonishing: They actually turned their off-the-beaten-path brewery into an unlikely weekend destination, luring food trucks, deejays and artists to create a hipster's paradise of tastings and tours. Stop by on Friday evenings for half-priced pint night and don't forget to wear closed-toe shoes for the free brewery tours on Saturday afternoons. (KH)
DC Brau
3178-B Bladensburg Rd., NE
202-621-8890
Best Caterer
Old Blue BBQ
Runner-up: Patrick Vanas Events
If you're on the lookout for hosting an event with some good old Southern hospitality, Old Blue BBQ is ready to pile on the comfort food. An array of meats, including baby back ribs, brisket, salmon and tri-tip are smoked over locally sourced oak and maple — but the grilling doesn't stop there. Bacon-wrapped jalapeño poppers, smoked tomato jam crostini, smoked artichoke dip (oh yes), and even grilled fruit drizzled with white chocolate are other ways that Old Blue kicks it up a notch, taking the menu from down-home barbecue to rustic chic, whether you're looking to host a company picnic or a family wedding. (KH)
Old Blue BBQ
4580 Eisenhower Ave.
Alexandria, Va.
703-552-4544
Best Cheap Eats
Amsterdam Falafelshop
Runner-up: Chipotle
Not only does Amsterdam Falafelshop keep hours that are designed to cater to bleary hungover mornings as well as late nights stumbling home from the bar, this quick-service local chain left no doubt as to who they think their clientele are when they created a pot-pairing menu and $4.20 sandwiches all in celebration of April 20.
What's not to love about a sandwich called the OG Kush, a combination of beets, turnips and tahini designed to complement the "woodsy undertones" of the OG Kush strain, a pairing said to promote a heightened sensory awareness? Whether your vice is weed or baba ganoush, Amsterdam Falafelshop has got you covered with fast falafel balls served either in pita or bowls, 22 toppings, and uber-crispy fries with a lip-smacking curried ketchup, all for less than the cost of that last cocktail you probably shouldn't have ordered. (KH)
Amsterdam Falafelshop
2425 18th St. NW (Adams Morgan)
202-234-1969
1830 14th St. NW (Logan Circle/U Street)
202-232-6200
429 L'Enfant Plaza SW (L'Enfant Plaza)
Suite 420 Promenade
202-554-1111
Best Indian
Rasika
Runner-up: Ghar E Kabob
There's a good reason why Rasika chef Vikram Sunderam won a James Beard Award last year — the flavors and textures coming from his kitchens at both the Penn Quarter and West End locations are layered yet distinct, playful yet refined, and clearly designed to make us rethink our preconceived notions about Indian food.
You'll find no bland lentil mush here or doughy samosas; instead, look for bright splashes of saffron and fresh curry leaves, crisp shards of coconut and punches of vinegar, all hallmarks of what is probably the best Indian cuisine to be found anywhere in the United States — and we've got it right here in D.C. Even better, Rasika is a reasonably priced fine dining restaurant that is not stingy on its hours, being open for lunch, dinner and pretty much every holiday. It offers Sunday brunch at the West End restaurant with such delights as Coconut Jaggery Pancakes and Eggs Kejiriwal; and a chef's tasting menu that proves Indian food can be perfectly paired with fine wines instead of just Taj Mahal. (KH)
Rasika
633 D St. NW (Penn Quarter)
202-637-1222
1190 New Hampshire Ave. NW (West End)
202-466-2500
Best Food Truck
Red Hook Lobster Pound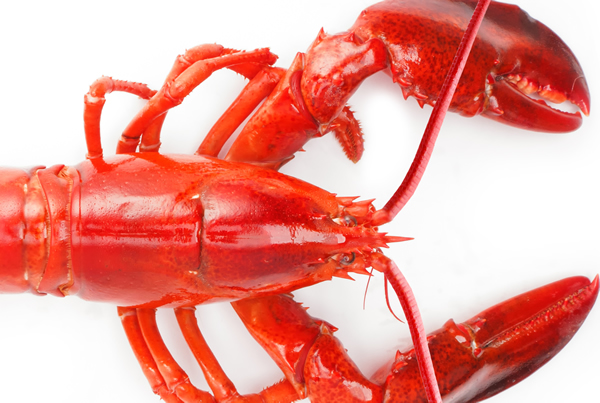 Runner-up: Rito Loco
There's something about the friendly red gingham-clad exterior of the Red Hook Lobster Pound truck as it perches along the curb that just makes you want to don a bib and sink your teeth into a crustacean.
If you're a New Englander longing for some lobstah — or just a wannabe — then this truck is the place to get your fix, whether it's the Connecticut-style lobster roll, a simple concoction of buttered roll filled with chunks of lobster meat spritzed with fresh lemon juice, the classic Maine lobster roll dressed in housemade mayo, or the utterly decadent lobster mac 'n cheese — and don't forget to add Cape Cod potato chips and Maine Root Soda. It's kind of like having a day at the shore, even if it's only 30 minutes on a bench at Farragut Square. (KH)
Red Hook Lobster Pound
Find out where the truck is on Twitter: @LobstertruckDC
202-341-6263
Best Sandwich
Taylor Gourmet
Runner-up: Sundervich
When two guys from Philly decided to open up a hoagie shop on the barely burgeoning H Street corridor back in 2008, the idea was to make really good, fresh sandwiches with homemade flair. Since then, Taylor Gourmet has expanded to 10 locations in the region, proving that apparently we were all hungry for a hoagie.
With an eye on quality, all the beef, pork, and turkey is roasted in-house, the bread is baked locally, and the Italian-style cured meats are sourced from Virginia, giving a decidedly local spin on Philadelphia-style cheesesteaks and Italian hoagies stuffed with everything from sausage, onion and peppers to hand-rolled meatballs topped with fresh marinara. While you're there, don't forget to order up a side of the crispy polenta fries — you won't regret it. (KH)
Taylor Gourmet
Ten locations across D.C., Maryland and Virginia
COMMUNITY
Best Local Blog
Popville
Runner-up: BYT
Best Local Podcast
L.A.C.E. Media Podcast
Download at iTunes
Runner-up: Jellyvision
Most Useful App
Uber
Runner-up: Waze
Best Radio Station
Hot 99.5
Runner-up: WAMU 88.5
Best Real Estate Group
David Bediz
Bediz Group
1918 18th St., N.W. Courtyard No. 2
Runner-up: The Evan and Mark Team
Best Art Gallery
The Phillips Collection
1600 21st St., N.W.
Runner-up: Corcoran Gallery of Art
Best Car Dealership
Don Beyer Volvo of Winchester
4015 Valley Pike
Winchester, Va.
Runner-up: MWS of Alexandria
Best Apartment/Condo Building
The Shay
1924 8th St., N.W.
Runner-up: Atlantic Plumbing
Best Workout Spot
VIDA Fitness
1517 15th St., N.W.
1612 U St., N.W.
999 9th St., N.W.
Runner-up: Elevate Fitness
Best Gayborhood
Logan Circle
Runner-up: 17th Street
Best Hardware Store
Logan Hardware
1734 14th St., N.W.
Runner-up: Annie's Ace Hardware
Best Home Furnishings &
Best Second-Hand Stuff
Miss Pixie's Furnishings and Whatnot
1626 14th St., N.W.
Runner-up: Hudson & Crane
Best Hotel
The W
515 15th St., N.W.
Runner-up: Hotel Palomar
Best LGBT Social Group
Stonewall Sports
Runner-up: Gay Men's Chorus of Washington
Best LGBT Support Group &
Best Non-Profit
SMYAL
Supporting and Mentoring Youth Advocates and Leaders
410 7th St., S.E.
Runner-up: HIPS
Best LGBT Sports Team
Washington Scandals Rugby Football Club
Runner-up: Flippin' Not Trippin'
Best Pet Business
Doggy Style Bakery, Boutique & Pet Spa
1825 18th St., N.W.
Runner-up: City Dogs Rescue
Best Place to Take Kids
Smithsonian's National Zoo
3001 Connecticut Ave., N.W.
Runner-up: Smithsonian's National Air and Space Museum
Best Salon/Spa
Logan 14
1314 14th St., N.W.
Runner-up: Bang Salon
Best Reason to Go to Baltimore
National Aquarium
501 E. Pratt St., Baltimore
Runner-up: The Hippo
Best Theater
Kennedy Center for the Performing Arts
2700 F St., N.W.
Runner-up: Studio Theatre
Best Theater Production
"Dear Evan Hansen"
Arena Stage
1101 6th St., N.W.
Runner-up: "Book of Mormon" (Kennedy Center)
Best Vet
CityPaws Animal Hospital
1823 14th St., N.W.
Runner-up: D.C. Metrovet
Best Rehoboth Business
Bad Hair Day
20 Lake Ave.
Rehoboth Beach, Del.
Runner-up: Blue Moon
Best Local Twitter Feed
@DCHomos
Runner-up: @popville
If you want to know what's going on in LGBT D.C., you need to follow @DCHomos on Twitter. Described as "News, noise, food, men, sports, art, charity, fashion, TV, happy thoughts, all things gay and D.C. Sentinel, silent and sure," it's a delightful mélange of everything serious and sublime about the nation's capital in 140 characters or less.
The mastermind behind @DCHomos is Josie Romero. When he moved to D.C. from Miami Beach six years ago, he didn't know anyone in town. But with his experience in the tech industry, he knew that Twitter was just starting to catch on and that D.C. was one of the first cities to embrace tweeting.
So he decided to use the new technology to help build a circle of friends. That was before Twitter had a search function, so he looked for screen names that included "D.C." He slowly compiled a list of kindred souls and started posting lists of local happy hours. About 18 months ago, Romero turned the feed in a different direction. He added a focus on news and social issues, especially marriage equality.
Basically, he describes the feed as "things I share on Twitter instead of Facebook." He does note that the feed attracts a lot of negative feedback, which he tends to ignore.
"I've adopted a 'Don't Feed the Trolls' policy. I try to keep things positive."
As of press time, @DCHomos has made more than 110,000 tweets, is following 27,300 users and has over 75,300 followers. Romero has also started live tweeting events (he had a lot of fun at the recent Reel Affirmations "Paris Is Burning" mini-ball), so be sure to keep him in the loop. (BTC)
Best LGBT-Owned Business
The Organizing Agency
Runner-up: Town
When out businessman Scott Roewer talks about organizing and closets, he's not necessarily talking about politics. He's probably talking about organizing your closets to harmonize your life. As Roewer likes to point out, "anyone can organize your space, but it takes a professional to organize you."
After working as a music educator and an event planner, Roewer decided to apply his fervent entrepreneurial spirit and creative expertise to helping clients organize their lives. He founded the Organizing Agency in 2004 to help clients create productivity systems for their homes and offices. The Agency also provides stress-free moving planning and offers workshops on shaping spaces and managing time.
A native of Bellevue, Neb., Roewer earned his Certified Professional Organizer® designation in 2007 and is an active member of the National Association of Professional Organizers (NAPO). He is also the co-author of "Get Organized Today," a book about strategic organizing, and has been a contributor to Time magazine, Better Homes and Gardens, MSNBC, Today, HGTV and Martha Stewart Living.
Inspired by the excess encountered in their work, the Organizing Agency team makes giving back to the community a priority. Roewer and his staff are active supporters of the Unstoppable Foundation, Habitat for Humanity, Dress for Success and Soles4Souls. He is also a member of the Capital Area Gay and Lesbian Chamber of Commerce.
Roewer has been widely recognized for his professional and philanthropic work. In 2008 NAPO-Washington, D.C. awarded him with its inaugural Professional Organizer of the Year Award and in 2012 NAPO recognized him with its highest honor, the Founders' Award. In 2011, the U.S. Air Force Thunderbirds named him Joint Base Andrews' "Hometown Hero," an honor that included a flight with the Thunderbirds in their F-16 Fighter Jet. (BTC)
The Organizing Agency
811 4th St., N.W., Suite1013
202-249-8330
Most LGBT-Friendly Workplace
The Raben Group
Runner-up: Whitman-Walker Health
The Raben Group is deeply committed to inclusion and diversity in working with clients and in managing its workplace. Founded in 2001 by former Assistant Attorney General Robert Raben, the Raben Group has grown to more than 50 employees with offices in Washington, Los Angeles and New York City.
Its mission is to identify opportunities and solve problems for clients in the corporate, nonprofit, foundation and government sectors. The Raben Group is a multi-lingual, multi-cultural, diverse group of colleagues united not just by a profession, but by a common commitment to equality and justice. It brings together a diverse collection of professionals with deep roots in law and progressive public policy and works to solve complex public policy problems across a spectrum of issues.
The agency's practice areas include strategic communications, diversity and community, and public policy advocacy, with a special emphasis on LGBT strategies. The Raben Group specializes in building bipartisan coalitions of allies (sometimes unlikely ones) to help achieve a client's goals.
The firm is also dedicated to community service. According to its website, "We are united not only by our interest in public policy, but by our shared values. Many of us volunteer for philanthropic organizations. Others serve on the boards of national and local non-profits. As a firm, we help organize charity events and endeavor to donate a certain amount of our time to pro bono projects." For example, Raben is also the founder of the March on Washington Film Festival.
And, they add, "We always keep our sense of humor." That's what keeps a workplace fresh. (BTC)
The Raben Group
1341 G St., N.W., 5th Floor
202-466-8585
Best House of Worship
Empowerment Liberation Cathedral
Runner-up: Foundry United Methodist Church
The Empowerment Liberation Cathedral has grown rapidly since it was founded by the dynamic Bishop Allyson Abrams last year. (Bishop Abrams was selected as the Best Clergy and is profiled separately.)
While it is growing, the Empowerment Liberation Cathedral has found a home at the Episcopal Church of the Ascension in Silver Spring. The Rector at Ascension is the openly lesbian Rev. Joan E. Beilstein, who befriended Abrams when she resigned from her position as pastor of a Detroit church after she came out in 2013.
The Empowerment Liberation Cathedral is an inclusive, welcoming congregation open to people of all backgrounds, straight or gay. As the mission statement makes clear, "Everyone is invited to experience our worship — no matter your gender, race, age, sexual orientation, identification, handicap or former faith background." The church aims to provide a sense of worthiness and acceptance to all people and to transform lives through programs, services, advocacy and community action. It is affiliated with the Association of Welcoming & Affirming Baptist and the Fellowship of Metropolitan Community Churches.
In addition to Sunday services, the church offers a wide variety of activities. There are ministries focused on youth, seniors, singles, couples, people affected by HIV/AIDS, praise dance, music and social justice. There is also an active virtual ministry, which offers a conference call Bible study on Wednesday evenings, along with streaming services and a popular YouTube channel. Abrams has also launched a GoFundMe campaign to help spur the growth of the fledgling church. (BTC)
Empowerment Liberation Cathedral
633 Sligo Avenue, Silver Spring
240-720-7605
Baltimore's 'Visionary' curator prepares to step down
For 26 years, Hoffberger has created a loving haven and championed LGBTQ artists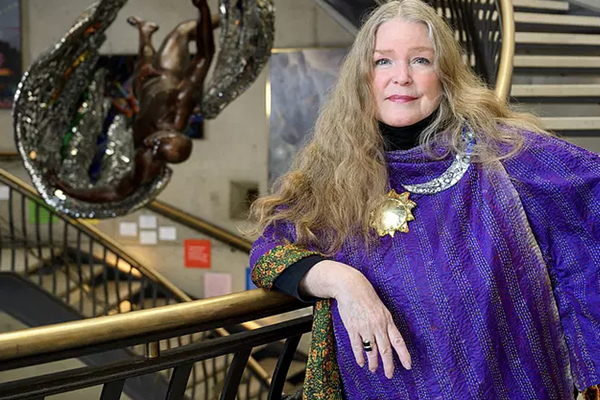 The American Visionary Art Museum in Baltimore has highlighted hundreds of artists since it opened in 1995, and works by LGBTQ artists have featured prominently in both its permanent collection and changing exhibits.
From Andrew Logan's Cosmic Galaxy Egg sculpture to Robert Benson's blinged-out Universal Tree of Life to Judy Tallwing's Prayer for Peace painting, LGBTQ artists have been responsible for some of most memorable creations that visitors will see, whether they know it or not.
This pattern of inclusion is part of the legacy of museum founder, director and primary curator Rebecca Alban Hoffberger, a longtime ally of the LGBTQ community. After 26 years running the museum, Hoffberger announced in July that she plans to retire in March of 2022, and AVAM's board has launched a search for her replacement.
But unlike some museum directors who have called attention to their recent efforts to promote greater diversity in the range of artists they show, Hoffberger said she has never set out specifically to include a certain percentage of LGBTQ artists, just as she has never set a goal for featuring a certain number of minority or female artists.
She said she simply tries to find the best artists for each show, based on the perspectives they bring and the work they produce. In many cases, she said, she doesn't necessarily know an artist's sexual orientation, unless their work is homoerotic or intentionally refers in other ways to their identity.
Hoffberger said her resistance to quotas is not because she's color-blind or gender-blind.
"I would say I'm color- and race-celebratory," she said. "There's a quote by [Canadian writer] Dorothy Maclean: 'Humankind trend should be to unity, not uniformity.' That pretty much sums it up. That's how I feel. Labels like gay or straight or bi, what do they tell you about a person? Not very much. I'm not so interested in people's sexuality. I'm interested in the person."
Hoffberger likens curating a museum exhibit to planning a banquet: "If you're looking to offer…as delicious a feast as possible, it comes naturally that you would have participation by extraordinary people of every stripe."
Located at 800 Key Highway near the city's Inner Harbor waterfront, the museum has been designated by Congress as a "national repository and educational center for visionary art," which is defined as works "produced by self-taught individuals, usually without formal training," which arise from "an innate personal vision that revels in the creative act itself."
These creators, sometimes called outsider artists, often try to make sense of the world by making art with whatever materials they have at hand, whether it's egg shells or toothpicks or more conventional artist supplies.
Hoffberger said she prefers the term visionary artists, or intuitive or self-taught, to 'outsider.' But she notes that it makes sense that many LGBTQ individuals turn out to be visionary artists because of the experiences they've had in life. She said many members of the LGBTQ community have lived outside the mainstream in one way or another, and that has both fueled their drive to make art and informed the art they make.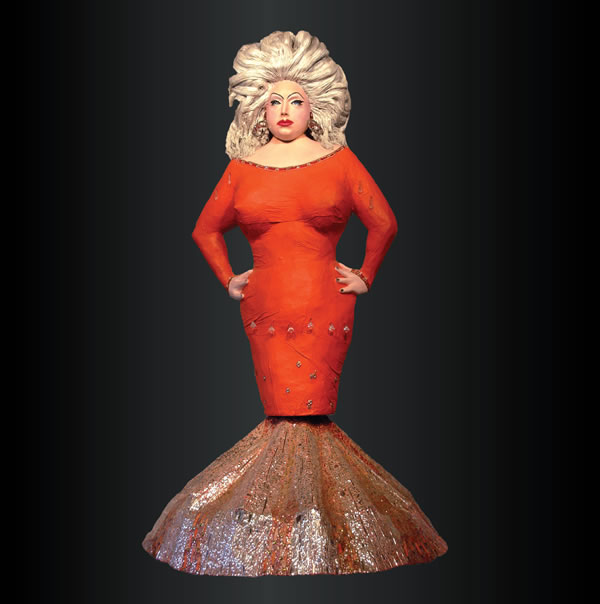 "How about you're born into a family where all the girls are gorgeous and you're the fat one? Or you have a deformity? There's a myriad of ways that people feel out of step," she said. "When the life experience is too big for words, it often will come out from non-artists as a creative expression for the first time because there are just no words for it."
This doesn't mean LGBTQ artists are inherently better than non-LGBTQ artists, she said.
"Better? No. But anyone who feels for any reason like an outsider, who has experience feeling like a stranger, always has a more in-depth take at reality because they are on some level on the outside…The point is that people who have that little bit of knowing what it is like to be outside the circle actually often will have a perspective that helps evolve and draw a circle."
Something happens to people when they aren't from the "established pack," she said, that makes them look at the world differently and react differently and perhaps get more creative.
"When you're not from the pack…when you're forced out of conventional thinking because people are giving you pretty clear signals that you're not like them in ways that they may even be hostile to, then you start to think more deeply because you can't coast on being accepted in the same way. It's not as easy."
Hoffberger points to the work of gay filmmaker John Waters and his ability to capture what it's like to live outside the mainstream.
"That's what I think John Waters has done so unbelievably well," she said. "He didn't shock just to shock. He always had this softness for seeing value in people that other people would never have focused on. And in doing that, you sense that you are with someone who's going to give you a break. That's why he has yet another generation of fierce fans. This is a person who draws a big circle around the human family, and we're living in a time when people are getting more and more narrow…So you want to be in the camp of championing more people, the beauty of more people, and the more diverse the better."
As director and curator, Hoffberger said, she seeks out the best work she can find by visionary artists to incorporate in the museum's exhibits. But rather than presenting works of visionary art as objects unto themselves, she curates exhibits that combine art, science, philosophy and humor, with an organizing theme for each show and an underlying focus on social justice and betterment.
In some cases, AVAM has explored themes that touch on gender, gender rights and human sexuality, including a 2005-2006 show entitled "Race, Class and Gender: 3 Things that Contribute '0' to CHARACTER (Because being a Schmuck is an equal opportunity for everyone!) For exhibits such as that, Hoffberger said, works by LGBTQ artists can be particularly appropriate due to the artist's point of view.
In other exhibits, she has focused on issues ranging from climate change to hunger to public health. AVAM's next major exhibit, scheduled to open Oct. 9 and run until Sept. 4, 2022, is entitled "Healing & The Art of Compassion (and the Lack Thereof.)
Hoffberger said she doesn't think sex or race are good ways to assess people.
"I don't think your sexual orientation, I don't think your color, I don't think your religion, conveys any quality of character whatsoever," she said. "That's why I did that show, Race, Class and Gender. Three things that contribute zero to character but everybody is talking about all the time. I would think it would be more fair, since they're approximately 50 percent of the population, if there were more women leaders. But do I think that because you are a woman leader you are going to be more spectacular just because of having a vagina? No, absolutely not. None of those things mean much to me, frankly."
That goes for artists as well as elected leaders, Hoffberger said.
"I don't even like it when I can look at a work of art and go, I know a woman did this. I really don't like that," she said. "I'd rather it just be kind of a soul, with different clothes on. I like magnificent souls, with whatever. And in that celebration, you have a great tenderness to be open to wherever that soul and beauty will manifest."
AVAM has become a magnet for LGBTQ visitors, she said, because it's a place where they feel comfortable with the art and the other patrons.
"What I love about the museum is that it is such a haven," she said. "There are so many young teens that are transitioning, who come because, whether you're wearing a burka or whatever, there's a safety in being in our museum because there's such a welcoming, loving vibe. You can see people who you can relate to not only walking through the museum but also in the art."
Following are some of the LGBTQ artists whose work is or has been featured at the American Visionary Art Museum:
Andrew Logan, (1945- ) His works at AVAM: A 10-foot-tall sculpture of Divine, a tribute to the drag performer who starred in "Pink Flamingos," "Multiple Maniacs," "Hairspray" and other movies by filmmaker John Waters; Black Icarus, a figure suspended above the museum's main staircase, and the Cosmic Galaxy Egg, an eight-foot-high sculpture on a plaza outside the museum's Jim Rouse Visionary Center, inspired by the deep space images revealed by Hubble Telescope transmissions. Hoffberger is hoping to add a fourth work by Logan, a sculpture of the mythical creature Pegasus.
Logan was born in 1945, the third of five brothers in a family with one younger sister. In 1967 Logan graduated from the Oxford School of Architecture and spent one year in the United States working for the Virginia Historic Landmarks Commission. At the age of 27, Logan gained notoriety as the co-founder, along with Baltimore's Divine, of the Alternative Miss World contest, an inclusive beauty contest open to transvestites, the old and the young, men and women. His contest emphasized imagination and the radiance of beauty from within. In 1979, Andrew's Alternative Miss World contest fought off legal action from another event with the help of a budding young defense barrister – future British Prime Minister Tony Blair.
Logan is a tap dance and yoga aficionado and a prolific self-taught artist whose sculptures, mirrored jewelry, costumes, stage sets, and performance pieces have garnered a wide audience. He creates his art by using materials that are at hand, often incorporating mirror fragments and fabric remnants, and adding realistically sculpted heads and bodies. In the 1980's Logan founded his own museum in Berriew, Wales, to house and display a portion of his work.
"The mirror of the universe has been my life for almost forty years," the museum's website quotes Logan as saying. "It has an energy like no other material. I have played with mirrors to create monuments, portraits, wall pieces and sculptural jewelry…My life is an artistic adventure."
Judy Tallwing, (1945- ). Her work at AVAM: A painting entitled Prayer for Peace is part of the museum's permanent collection. It was a gift of the artist in memory of Sashie Helene Hyatt.
Tallwing is an Apache elder, leatherwoman and multi-media artist who won the first International Ms. Leather contest in 1987. Born in Glendale, Ariz., Tallwing has childhood memories of living in the desert with her parents and seven half brothers and sisters, helping to hunt rattlesnakes, and selling rocks by the roadside. Like many Native American children, Tallwing attended both a Catholic girls' school and Indian School. She has six children, 23 grandchildren, and seven great grandchildren.
Tallwing started making art as far back as she can remember. "We didn't call it art, we called it making things to sell along the road to help the family survive. I used to watch my grandmother, grandfather, and my mother all doing various forms of what I now know is art, to sell, and I wanted to help." The first thing of hers that sold was a bee sitting on a flower, painted on a rock. It sold for 25 cents.  
In her youth, Tallwing did a little bit of everything, from running her own construction and leather production companies to being the executive director of a domestic violence victims' program and running an animal rescue operation for 13 years. "I think an 'aha moment' for me was realizing I could go to college, even without much other schooling."
Starting college at age 32 changed her life; she now holds both an associates' and bachelor's degree. She travels to what she calls "power places" and brings back tiny fragments from those places to put in every painting or sculpture that calls for them, including copper, silver, turquoise, garnet, prayer ashes, and minute crystal prayer beads. 
"I love trying to bring the stories I've heard to life and to add the spiritual aspects of the stories through the medicine of different elements of nature," she has said. "Each thing that lives on the earth has its own energy and I try to put those energies together to create a healing."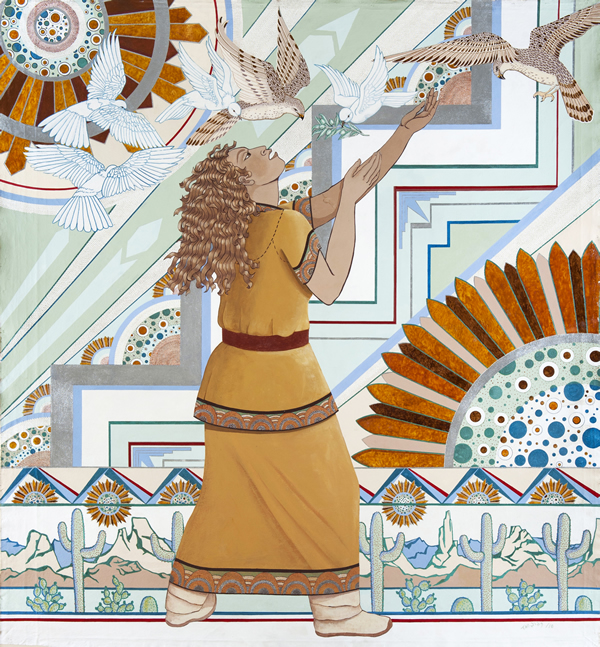 Ingo Swann, (1933–2013). His work at AVAM: The Light Bringer, a painting in the museum's permanent collection.
Swann is best known as a pioneer in the field of remote viewing, the practice of seeking impressions about a distant or unseen target, also described as "sensing" with the mind. Swann's high rate of success in this field led him to co-create, along with Harold Puthoff and Russell Targ, the Stanford Research Institute of Remote Viewing and the CIA Stargate Project, launched to investigate psychic phenomena in military and domestic intelligence applications.
Swann was born high in the Rocky Mountains in Telluride, Colo., on Sept. 14, 1933. His father was a truck driver and he had two sisters. He often spoke of the beauty of his surroundings as a child, particularly the crystal-clear skies where he could see the Milky Way each night.
Swann wrote that he first experienced leaving his body at the age of three, during an operation to remove his tonsils. At that time he also became aware of seeing "butterfly lights" around people, plants, and some animals, which he later learned were auras. By nine, he wrote that he'd remotely traveled to the Milky Way. He famously claimed to have sent his consciousness to Jupiter prior to the arrival of NASA's Voyager satellite probe and accurately described many of the planet's features, including Jupiter's then-unknown rings.
Swann's paintings express his passion for exploring the mysteries of the universe and recapture his visions from leaving his body, remote viewing, and seeing auras. Swann was also a musician and a writer of several books, including his autobiography, "Penetration: The Question of Extraterrestrial and Human Telepathy" (1998). He died on Jan. 31, 2013 in New York City.
Bobby Adams (1946 – ). His work at AVAM: His photographs, scrapbooks and shrines have been featured in three exhibits.
Adams is a multimedia artist and a member of filmmaker John Waters' group known as the Dreamlanders. He was born Robert Reid Adams on Feb. 15, 1946 in Dallas, and grew up in Baltimore. His father, a former boxer and strict disciplinarian, operated a floor sanding business in Dundalk. His "beloved and gentle" mother taught school and would eventually die by suicide in 1976.  
Adams graduated in 1964 from Sparrows Point Senior High School and was able to avoid being sent to Vietnam because of a hearing problem. He became a pirate radio DJ in the late 1960s, playing at gatherings around Baltimore and spinning records for a station he dubbed W.E.E.D. He assembled elaborate scrapbooks stuffed with psychedelic collages and philosophical, often humorous, musings to illustrate his DJ patter and circulate among listeners at gigs.
In 1970, he began working with John Waters, who filmed "Pink Flamingos" at the Baltimore County farm where Adams was living. Ever since, Adams has been the filmmaker's unofficial documentarian, taking photographs on film sets and chronicling the exploits of Waters' band of renegades, the Dreamlanders. "I never learned how to do the camera," notes Adams. "I just point and shoot. My approach is simple: I start with love, and the camera sees it."
A self-professed Christmas addict, Adams makes hundreds of personalized, handmade, labor-of-love holiday cards for friends and family each year. Inspired in part by Waters' own art making and an Edward Kienholz exhibition he chanced upon, Adams began making art in 1996, after the loss of his toy poodle, Odie. He created 50 multimedia tribute pieces to Odie and installed them throughout his waterfront cottage. Before it was displayed at AVAM, Adams's art had never been exhibited publicly. When asked if he ever had an unrealistic hope fulfilled, he said, "Yes, being included in this show."
Robert E. Benson, (1930 – ). His work at AVAM: The shiny Universal Tree of Life visible near the museum's main entrance on Key Highway; the fart machine in the museum's Flatulence exhibit; the ocean beneath Andrew Logan's Black Icarus sculpture and the sky above it, and other creations.
Benson is a popular classical music radio host who became a prolific visual artist late in life. Born in Chicago, he served in the Army from 1951-1953 as enlisted secretary to General Mark Clark, commander-in-chief of the Far East Command. From 1953-1955 he worked for the B&O Railroad as secretary to the Manager of Industrial Development, and for two years was Assistant Manager of the Baltimore Symphony Orchestra.
Benson's radio career began in 1958 when he was program director of WFDS-FM, which two years later became WBAL-FM. He was program director and chief announcer there until 1974, when he became Director of Audience Development for the Baltimore Symphony.
In 1975, Benson became coordinator of the Maryland State Arts Council's Community Arts Development program working to organize county arts councils in all 23 counties of Maryland. He also was in charge of grants to music organizations and individuals, and retired from his state job in 1995. In 1979 he became morning announcer for WBJC-FM, where he remained until 1986. For 10 years beginning in 1987, Benson did programming and announcing for WJHU (now WYPR). He has collected recordings for many years, with particular interest in historic performances. He has written reviews for numerous publications, including Forecast FM, Hi Fi Stereo Buyers Guide, High Fidelity and Stereophile.
Benson lives in Glen Burnie, Md., where he grows orchids in his "underground" greenhouse, a hobby of three decades, and listens to music on his elaborate surround sound system. Since 2004 he has been working with mirrors and stained glass, creating varied art and decorative pieces.
Andrey Bartenev, (1969 –). His work at AVAM: In 2007, Bartenev won first prize in the museum's "Bra Ball," for his black and white rubber costume and performance.
Bartenev is a Russian performer, sculptor and experimentalist who won the Alternate Miss World pansexual beauty pageant in 2018 as Miss UFO. He was born on Oct. 9, 1969 in the northernmost Arctic Circle city of Norilsk in Siberia, an industrial town famous for its reserves and production of aluminum. 
Bartenev recalls "three months of total darkness, one month of really hot summer, and 15 days each for spring and autumn." His only sibling, a sister, was 12 years older. Bartenev's father was a coal mining engineer and his mother was an industrial safety engineer. Both worked long hours, giving Bartenev free reign to decide how he spent his time alone.
At three, Bartenev loved scissors and began to cut images and patterns from books. "We made all our toys out of snow." At an early age, Bartenev would organize parties for his friends who were also left alone, getting them to bring over all their pets. He used plastic to sculpt little "castles" for his mice and hamsters, and made costumes for his cats and dogs.
At 16, Bartenev moved with his family to Sochi in the south of Russia — "like Miami with mountains." In college he studied theater and directing, graduating with high honors. His first job was directing a children's theater near Chechnya. He also danced and performed in a local cabaret.
Moving to Moscow in 1990, Bartenev supported himself doing collages and graphics and competed in the Big Arts Festival at the Baltic Sea in 1992, where he met one of the judges, Andrew Logan, co-founder of the Alternative Miss World contest. Bartenev made a Snow Queen costume out of papier-mâché that won the top prize. Logan invited him to compete in the Alternative Miss World contest in 1995, 1998, and 2002 in London. There, Bartenev also created programs for the popular BBC children's TV show, "Blue Peter" and re-staged his original performance show, "Botanic Ballet." In 2007, he brought his talents to Baltimore and won first prize in AVAM's "Bra Ball." He has said his idea of perfect beauty is his childhood vision of "black sky and white snow."
James Franklin Snodgrass (1922–2000). His work at AVAM: An untitled painting in the permanent collection, the gift of Robert Civello.
Snodgrass was born in Harford County, Md. in 1922. The son of a schoolteacher, he painted mannequins and traveled throughout the United States after graduating from college. During World War II, he declared himself a conscientious objector and worked as an ambulance driver for a Quaker society.
Appearing on television game shows became a peculiar "hobby" for Snodgrass, who won prize money on several occasions. In the late 1950s, he became the focus of public attention after he exposed fraudulent practices on the popular quiz show, Twenty-One. His story inspired Robert Redford's 1994 film, "Quiz Show."
Afterwards, Snodgrass grew increasingly reclusive and focused on his art. He was evasive, even secretive, about the untitled painting in AVAM's collection, which took many years to complete. He died from cancer in early 2000.
Located at 800 Key Highway, the American Visionary Art Museum is open from 10 a.m. to 5 p.m. Wednesdays through Sundays. Advance online purchase of a timed ticket is required to visit the museum. Visiting just the museum store, Sideshow, is free and does not require purchase of a ticket.
Paradise lost: Remembering the popular Rehoboth men's guest house
Beach town's pioneering B&B welcomed gay clientele before arrival of AIDS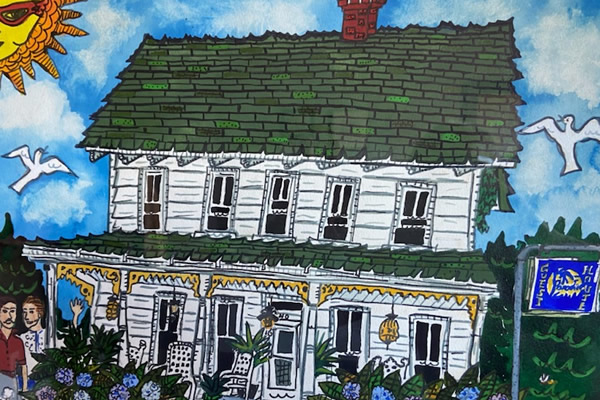 "What hath night to do with sleep?" John Milton, A Journey to Paradise
In February 1987, 30-something Bill Courville was at his Mt. Pleasant neighborhood home. He opened the new edition of the Washington Blade. As usual, he read it from beginning to end. With a Ph.D. in psychology, Bill enjoyed the classifieds. It lifted his spirits after reading obituaries of gay men and news of meager AIDS funding from the Reagan administration. Sandwiched between personals and escorts were real estate sales listings, including a one-inch ad about a B&B in downtown Rehoboth Beach, Del.
Bill thought about his youthful days living in New Orleans and working at the Maison De Ville, a small dusty red stucco painted guest house overlooking Toulouse Street. There Tennessee Williams had once lived while penning "A Street Car Named Desire" — when not sipping Sazarac cocktails in the garden courtyard.
He circled the ad and placed it on the kitchen counter for his lover, Bob, to read. The couple had met two years earlier crossing the P Street Bridge and had gradually merged their lives. After Bob looked at the ad, Bill suggested: "Let's go look at this! We will have a business and an income — and a place to live!" Born in Minnesota, Bob Jerome, the more cautious of the pair, had grown up in California, attending college in Claremont and later working as a Senate staffer. Like Bill, he had a doctorate and traveled throughout the world before their P Street encounter. Unlike Bob, however, Bill never had been to Rehoboth. Nevertheless, Bill insisted this could be their next adventure or at least an excuse to visit the shore off-season.
"It's a great seasonal resort," Bob responded positively. "Everybody goes there. There's gay life!"
The next weekend, they crossed the Chesapeake Bay Bridge and drove to Paradise. Rehoboth was mostly shuttered. But the Renegade bar was open at the fringe of town as was the Blue Moon along the gaying Baltimore Avenue. Driving one street over, they arrived at 40 Maryland Ave.
John, the Realtor, whose lover "Dolly" performed at the Moon, met the couple at the 19th-century house. "It was pretty awful," remembers Bill. The fatigued Paradise Guest House sign was washed-out and the wide front porch with its handcrafted trellis lusted for paint. The pipes were drained. There was no heat or electricity. There were slivers of mirrors glued on living room walls, a disco ball hanging from the ceiling, 1930s over-stuffed maroon chairs, and yard sale grade furniture facing an old TV. The scent of stale cigarette smoke lingered in the ceilings and walls.
As they wandered through the 28 rooms — most barely wide enough for a floor mattress with a thin plastic sheet and an occasional odd-fitting dresser — they eyed stacks of men's magazines (Honcho, Mandate, Bound & Gagged), iconic videos like "Boys in the Sand," "Stryker Force," and "Pacific Coast Highway," along with chests of dildos in every imaginable size. Off the living room, a narrow passageway at a left angle to the main corridor led to the first-floor bedrooms. At the end was a trap door. They didn't venture down. "Seasonal resorts like the Paradise were kind of like bars," Bill explains. "They look great at night but don't look at them during the day."
On their drive back, the couple chatted about the venture. "I told Bill that if we were going to invest, he needed to run it so we could learn the business." Bob knew his income would cover their personal expenses as long as Bill was willing to do the day-to-day management. "We were youngish. I don't think we thought about what a massive undertaking it was…. But it seemed right."
After purchasing the property, they along with some friends had just a few months before the 10-week season began on Memorial Day weekend. "We'd drag them down there and make them work, saying, 'Oh, you can go to the beach.' But, of course they never did go as it was always cold and rainy." Bill wondered, "Does the sun ever shine here?"
Those next weeks were frantic: discarding discolored mattresses and sex toys; tearing out faux bedroom walls to restore the original 14 rooms; buying new white wicker furniture; upgrading the bathrooms, deck, and kitchen. Everything was thoroughly cleaned. Fresh white paint glistened on the walls and gray-painted floors replaced piles of tattered, sandy rugs. A local lesbian contractor built sturdy outside showers replacing a rickety wooden stall connected by a water hose and lined with reflective aluminum foil — designed more for strutting than showering.
"It was a huge undertaking," admits Bill. "Everything we had was sunk into it. It had to be open!" He remembers one man calling a few days before asking if he could change check-in to Wednesday. "No, you can't," Bill said flatly. "You can come Friday at 2 o'clock, but not one minute sooner!"
With little time to advertise in this pre-Internet era, they did their best to explain the changes to former guests, beginning with its new name: The Rehoboth Guest House. More importantly, it now was open to lesbians as well as straights and there was no smoking. "We had a mix of friends," says Bill. "So it would be gay-owned and operated but pretty much open to whoever wanted to come…. We had been discriminated against for most of our lives. If you don't want to come you don't have to."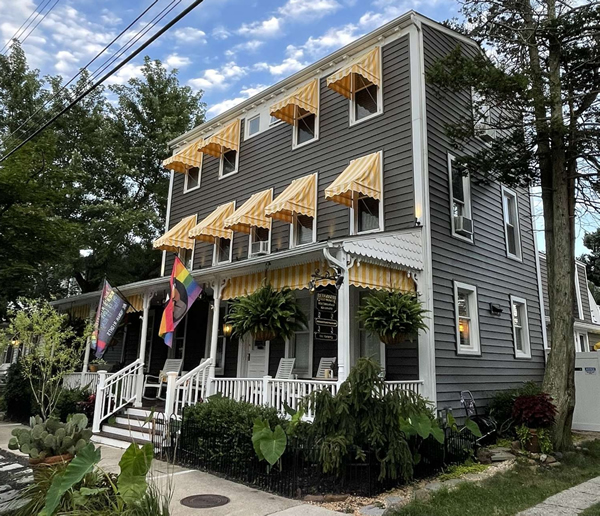 Remembering Paradise
Reactions from Paradise veterans varied when Bill and Bob discarded the blue, white, and yellow "Paradise Guest House" sign and, more importantly, its ethos of male eros. One of the new owners' early supporters was Charlie Allen, who worked in the Baltimore schools but summered in Rehoboth. "He was writing a book," Bill reveals, "called 'Summer Sisters'… they were sisters for the summer." Bob interjects, "The other part of the title was 'Some Are Not.' So, it was 'Summer Sisters [pronounced Some Are Sisters]: Some Are Not.'Charlie died before publishing his book—which has never been found.
Unlike Charlie, "some hardcore folks were upset," Bob recalls. "This used to be a gay male oasis" where men could "be themselves: wearing dresses; walking around naked; having piercings everywhere. They could get out of their suits and live the lives they wanted with people like them." In an understanding tone, Bob adds: "That's hard to take away." The Paradise was a safe spot not only for Philadelphia accountants, D.C. staffers, and Baltimore teachers, but college kids enjoying summer break, career embarking twinks, and closeted locals seeking safe harbor.
Charlie was best friends with the German-accented Paradise owner Herbert Koerber and his boyfriend, Alvarado Ortiz-Benavides, whom everyone called "Mami"— colloquial Spanish for sweetheart. A gregarious man with fading hair and a reddish beard, Charlie often helped Mami with housekeeping and other chores. Mostly, though, he just enjoyed the sexual freedom of Paradise and the camaraderie among male guests. Some returned each year for a week, others visited more frequently for long weekends, and a few stayed the entire summer. Most guests were younger than Charlie's 40 odd years, but everyone seemed to get along.
Most of Koerber's clientele came from word-of-mouth advertising, although there was a classified ad in summer issues of the Washington Blade: "friendly guesthouse, close to beaches and bars." One of the very first media stories about gay Rehoboth appeared in the May 1980 issue of this iconic paper. It described Paradise as "utterly comfortable" and quoted 38-year-old Herbert: "Tell people I can put them up — maybe even give them a discount during the week — but on weekends, after the bars close, my lobby will be packed."
Before Herbert opened Paradise, in 1979, there were no openly gay-owned or gay-friendly advertised guest houses in Rehoboth. The Sandcastle, a decrepit speakeasy-like rooming house owned briefly by several gay men, had burnt to the ground four years earlier. The grand Pleasant Inn Lodge, hosted by the reclusive, debonair bachelor Peck Pleasanton and his octogenarian mother, Bessie, welcomed an occasional well-behaved "single" gentleman.
During eight seasons, Paradise evolved as did Herbert and Mami. The two were an odd pair. Herbert, a "fussy queen" who swore like a sailor, was tall and thin with longish hair and a handlebar mustache. He was always tanned even though his forehead would get beet red given his German complexion. The much shorter Mami, whose family was from South America, was soft-spoken and very sweet. Compared to the larger-than-life Herbert, he was less memorable to guests. Bob describes Herbert as "the German businessman. Mami was the onetime boy-toy." They wintered in Key West, operating a gift shop and hawking kitsch souvenirs like black velvet paintings and seashell coasters.
Herbert monetized every aspect of Paradise, creating a sexual Disneyland. With 28 "teensy rooms the size of bathhouse cubicles," there could be upwards of 50 men checked-in along with their friends and friends of their friends, wandering in during the night. However, the number of bathrooms — two full baths and two halves — did not expand. "It was shabby and crowded, but we were young and didn't care," one Paradise regular muses. "It had a reputation. It was our party house."
The second floor became clothing optional with men often walking around with towels during midnight hours. Plywood partitions were set between rooms with guests on one side having a window and the other windowless. Herbert's "summer curtains" served instead of doors, which allowed air (and guests) to circulate. Those with bedroom windows overlooking the sundeck could easily extend an invitation to a coconut-lotioned twink or a weightlifting hunk. "Everything went on at the deck and in the windows and rooms behind it," recalls a frequent guest. There were late Saturday afternoon happy hours and skit contests. Staging was festive, if not overly decorative, with a jerry-rigged backstage area for costume changing. A raucous backyard crowd cheered contestants.
Originally, there was a huge gabled attic bedroom that required ascending a steep stairway. Herbert slashed it into a tiny single air-conditioned room with the remaining space transformed into an after dark playground full of mattresses with an aroma of poppers and pot. "Herbert turned every square inch of that attic into a bed sleeping sex area. It was masterful," Bob says in a praiseworthy tone. "Every inch was geared toward pleasure" And, as he and Bill later discovered, There was a leather sling in the "dungeon," a 10 x 12 cinder block walled room accessed only from the first floor trap door.
Room rates were low and backyard camping was just $5 for those bringing tents. Campers, though, had to be late night partiers. Before dawn, visitors often entered from the alley along a little path leading to the unlocked side gate. Nocturnal grunts, gasps, and groans harmonized to sounds of crashing waves. Back then, as one Paradise regular stresses, "Sex wasn't a taboo thing. It was like going to lunch! It was as common as going for a cocktail."
During the day, Herbert was often found in his flip-flops, T-shirt, and khaki shorts, puttering in the garden or tending to his beloved lacecap hydrangeas gracing the front yard. Herbert was estranged from his German-speaking family so Paradise regulars became his family. Friendly, he knew everyone by their first name but don't ask to reserve a specific room. One returning guest remembers phoning Herbert for a reservation and requesting a first-floor room with a door: "Oh, honey!" Herbert laughed. "It's just first come, first served."
Herbert did repairs only when absolutely necessary. But he'd always be painting, using just one color: white. The exception was the wrap-around front porch, lined with rocking chairs, which had a gray floor and ceiling along with knob and tube wiring. Throughout the house, guests used it to hang clothes since there were no closets.
In the early to mid 1980s, Paradise thrived as a money making machine — a bathhouse on the beach. As the number of gay-owned restaurants and bars multiplied along with accompanying media attention, more gay men vacationed at Rehoboth and visited Paradise. "There was a routine," one recounts. "You'd get up late. Get yourself down to the gay beach. Do a day at the ocean, getting too much sun. Then there was happy hour at the Moon. You had to be there and have a nice look. Then you'd go back, take a nap, and then go to dinner. Then, onto the Renegade!"
Herbert provided a weekend shuttle to the Renegade. About 10 o'clock, he'd drive up in his light colored blue and white '60s VW van, hop out and, as a regular recollects, "Scream down the hallways: 'Get your asses down here!'" He shuttled guests back-and-forth, with the last pick-up at 1. "I remember Herbert telling people in his heavy accent, 'If you miss the last bus, you have to walk the fuck home!" But his gruffness masked protectiveness. "He'd warn them he was going and he would even count!" Another frequent visitor remembers Herbert "as the kind of guy you'd call at 3 o'clock in the morning to say, 'I'm in jail.' And he'd be there."
Paradise Lost
In 1980, reports surfaced about clusters of young gay men contacting Pneumocystis pneumonia. Granted the majority of infections and deaths from this "gay cancer" were in New York City and San Francisco, but the Washington Blade published a landmark front-page story, "Rare, Fatal Pneumonia Hits Gay Men," inJuly 1981.
Herbert began to worry. One guest, living in New York City and volunteering as an AIDS buddy, remembers porch conversations with Herbert. "He was talking about buying a second one. Then he said, 'I'm concerned since so many people are getting AIDS, I'm not sure whether or not I'll have a clientele.'"
For many gays, Paradise was a rare time to be themselves and to enjoy the camaraderie and support from other men at a beach resort. Sadly, for some, it was also a death sentence. Sexual desire and psychological denial coupled with governmental inaction and public apathy fueled the AIDS pandemic.
After the 1986 summer season, Herbert and Mami sojourned, as usual, to Key West; Herbert never returned. "I can remember being surprised to hear that he was ill," laments a longtime patron. "He went quickly; we had no indications he was ill."
Herbert died a week before Bill and Bob opened on Memorial Day weekend. Mami was with him until the end. Like Paradise, he disappeared into history and, along with Herbert and many of his guests, would be remembered by few.
James Sears' latest book, "Behind the Boardwalk: Queering the History of Rehoboth Beach" will be published next year. Tom Kelch, manger of the Rehoboth Beach Guest House, contributed research to this article.
Lesbian Bar Project to the rescue
Founders complete second year fundraising campaign to save businesses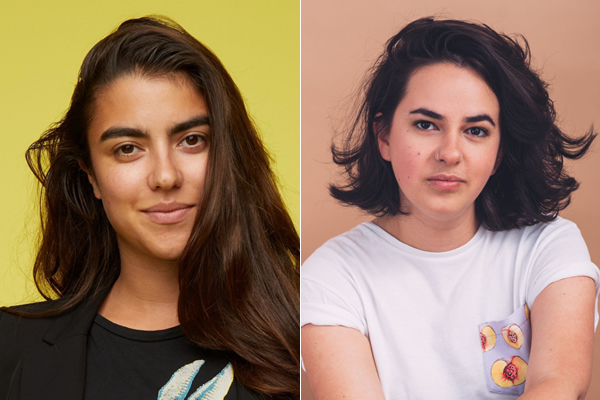 The Lesbian Bar Project, a New York-based group founded by lesbian filmmakers Erica Rose and Elina Street, raised $117,000 last year to help the nation's lesbian bars stay in business during the height of the COVID pandemic.
Among the bars receiving financial assistance from the project was D.C.'s A League of Her Own, the Adams Morgan lesbian bar. Owner Dave Perruzza said he and his staff were grateful to receive a $7,000 check from the Lesbian Bar Project early this year when the bar was closed under the city's COVID shutdown order.
The two women say their 2021 fundraising campaign for the project will raise well over $100,000 as part of their continuing effort to support the nation's remaining 21 lesbian bars, including A League of Her Own.
"Like a lot of things during COVID, we took a lot for granted," Street told the Blade in describing how she and Rose reacted when their city's three remaining lesbian bars – two in Manhattan and one in Brooklyn – shut down like most other bars and restaurants during the peak of the COVID public health restrictions in 2020.
"Erica and I felt very connected to the bars there," Street said. "And we started these discussions of, we miss our cherished spaces. And now they're closed. Where do we go?"
With their filmmaking skills as a backdrop, and with the knowledge that the already diminishing number of lesbian bars across the country were struggling to survive under COVID, the two started a fundraising campaign for those bars called the Lesbian Bar Project. Among other things, they produced a video Public Service Announcement with archival scenes of lesbian bars and the women who patronized them.
With financial support from the Jagermeister liquor company's Save the Night campaign, which was launched to provide financial support for nightlife businesses such as bars and restaurants, Rose and Street arranged for the production of a separate 20-minute documentary film about the role lesbian bars play in the lives of those who patronize them. Rose and Street are listed as the film's directors.
Among those serving as executive producer and appearing in the documentary is Lea DeLaria, the lesbian comedian, actress and internationally acclaimed star of the Netflix series "Orange is the New Black."
Also appearing in the documentary is Jo McDaniel, longtime D.C. lesbian activist and bartender and manager at several D.C. gay bars who helped Perruzza open A League of Her Own as the city's first full-time lesbian bar since the closing of the famed D.C. lesbian bar Phase One nearly a decade ago.
McDaniel says she left her job as A League of Her Own's manager last year to undertake, along with her life partner Rachel Pike, the start of a new D.C. LGBTQ welcoming bar called As You Are, which began operating online. McDaniel says she and Pike are actively looking for a storefront building in which to open As You Are as an in-person café and bar with a dance floor that will be welcoming to lesbians and the LGBTQ community in general.
The documentary, which helped generate support for the project's fundraising efforts, can be viewed on the group's website free of charge at lesbianbarproject.com.
Earlier this month, the national dating app called Hinge announced it was entering into a partnership with the Lesbian Bar Project and would make an initial donation in August of $50,000 to help the project support lesbian bars in need of financial aid.
The announcement said Hinge would educate all its U.S. users about the "importance of LGBTQIA+ establishments" and encourage its LGBTQ members to visit one of the bars for a date.
"The bars that comprise the Lesbian Bar Project are not only a safe space but an essential part of LGBTQIA+ culture," said Justin McLeod, founder and CEO of Hinge. "Our hope is that this support will help these sacred spaces to stay open through this summer and beyond," he said in the company's statement.
The Lesbian Bar Project website provides a list of the 21 lesbian bars that the project has supported. In a notice on the website, Rose and Street note that their initial fundraising campaign for 2021 has been completed, and a financial statement with information on how much has been raised will be released around the time of Labor Day weekend.
Rose told the Blade that until she and Street decide the project's next plan of action, they are calling on people to donate directly to one or more of the 21 lesbian bars listed on the website.
However, a notice on the website says three of the bars – Cubbyhole of New York City; Sue Ellen's of Dallas; and Wildside West of San Francisco, "have graciously decided to opt out" of the 2021 pool of funds raised to allow for more contributions to the other bars in greater need.
"In the late 1980s, there were an estimated 200 Lesbian Bars across the country," a statement posted on the Lesbian Bar Project website says. "These bars are disappearing at a staggering rate, and we cannot afford to lose more of these vital establishments to the fallout of COVID-19," the statement says.
Rose and Street said the decline in the number of lesbian bars, which began long before the onset of the COVID pandemic, is due to a number of factors, including the overall success of the LGBTQ rights movement. The two said nondiscrimination protections in state and local laws and the landmark 2015 U.S. Supreme Court decision legalizing same-sex marriage nationwide, opened the way for lesbians and LGBTQ people in general to feel comfortable patronizing bars that were not specifically catering to lesbians.
They said that like its impact on gay bars in general, the rise of the Internet and online meet-up sites has also had the effect of enabling lesbians to meet each other outside of bars and other "brick and mortar" establishments.
"So, it's like all of these factors combined with the pandemic are why many of these places are disappearing," Rose said. "And that's why Elina and I jumped into action. Our goal is always to raise awareness. The money raised is definitely a bonus," she said. "We wanted to raise awareness and tell the stories of these bars. That's going to make sure we remain indelible in our culture and ensuring our survival."
Rose was referring to one of the themes of her and Street's 20-minute documentary – that the in-person interaction offered by lesbian bars and LGBTQ bars in general provides, among other things, an important part of LGBTQ culture and the diversity of LGBTQ people that online and virtual venues cannot provide.
"We believe what makes a bar uniquely Lesbian is its prioritization of creating space for people of marginalized genders; including women, non-binary folks, and trans men," according to the statement posted on the Lesbian Bar Project website. "As these spaces aim to be inclusive of all individuals across the diverse LGBTQIA+ community, the label Lesbian belongs to all people who feel that it empowers them," the statement says.
"Without space, we lose power, validity, communal safety and access to intergenerational dialogue," the statement adds. "With the support of our community, we can make sure these bars receive not only the financial assistance they need but the reference they deserve. When our history isn't protected, we must protect it ourselves."
Following is a list of the 21 remaining lesbian bars in the United States released by the Lesbian Bar Project:
A League of Her Own — Washington, D.C.
Alibi's — Oklahoma City, Okla.
Babes of Carytown — Richmond, Va.
Blush & Blu — Denver
Boycott Bar — Phoenix
Cubbyhole — New York City
Frankie's — Oklahoma City, Okla.
Ginger's — Brooklyn, N.Y.
Gossip Grill — San Diego, Calif.
Henrietta Hudson — New York City
Herz — Mobile, Ala.
My Sister's Room MSR — Atlanta
Pearl Bar — Houston
Slammers — Columbus, Ohio
Sue Ellen's — Dallas
The Backdoor — Bloomington, Ind.
The Lipstick Lounge — Nashville, Tenn.
Walker's Pint — Milwaukee, Wisc.
Wildrose — Seattle
Wildside West — San Francisco
Yellow Brick Road Pub — Tulsa, Okla.