LGBT contingent cheered in St. Patrick's Parade
'People were so surprised to see us'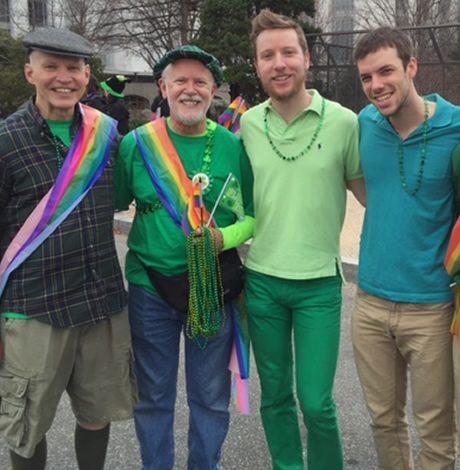 Crowds that lined Constitution Avenue, N.W., on Sunday, March 13, to watch D.C.'s 45th Annual St. Patrick's Parade greeted an LGBT contingent with enthusiastic cheers and applause, according to D.C. LGBT Center official Pat Hawkins and Dignity Washington President Daniel Barutta.
Hawkins, who describes herself as a proud Irish lesbian, served as chief organizer of the LGBT contingent, which was sponsored by the D.C. LGBT Center. Barutta, who says he's a proud gay Catholic, helped organize Dignity Washington's participation in the contingent. The group, among other things, sponsors a weekly Sunday Catholic Mass for LGBT Catholics and their families and friends.
"We had a really good reception," Hawkins told the Washington Blade. "People were so surprised to see us. When they realized who we are they clapped and cheered. They were really nice."
Hawkins said 30 to 40 people marched in the LGBT contingent. She noted that the LGBT contingent this year was placed in the middle of the parade.
Barutta said he and fellow Dignity members were moved by the positive reaction to the LGBT contingent from crowds that lined the parade route along Constitution Avenue between 7th Street and 17th Street, N.W.
Dignity members wore bright green clothing and rainbow colored sashes. They carried the group's large banner that, among other things, says "DC's LGBT Catholics."
"We got a really good reaction from the crowd from kids to elderly people giving us the thumbs up," said Barutta.
Sunday's parade marked the second year in a row that the D.C. LGBT Center organized a contingent in the parade.
In a little-noticed development, parade organizers last year named the D.C. Center's LGBT contingent as one of 14 contingents out of a total of over 100 to receive a trophy for special recognition. According to parade organizer Susan Sullivan, a panel of judges designated the D.C. Center contingent in the 2015 parade as the "Best Novelty Group."
DC Front Runners Pride 5K to take place as scheduled
Air quality improved overnight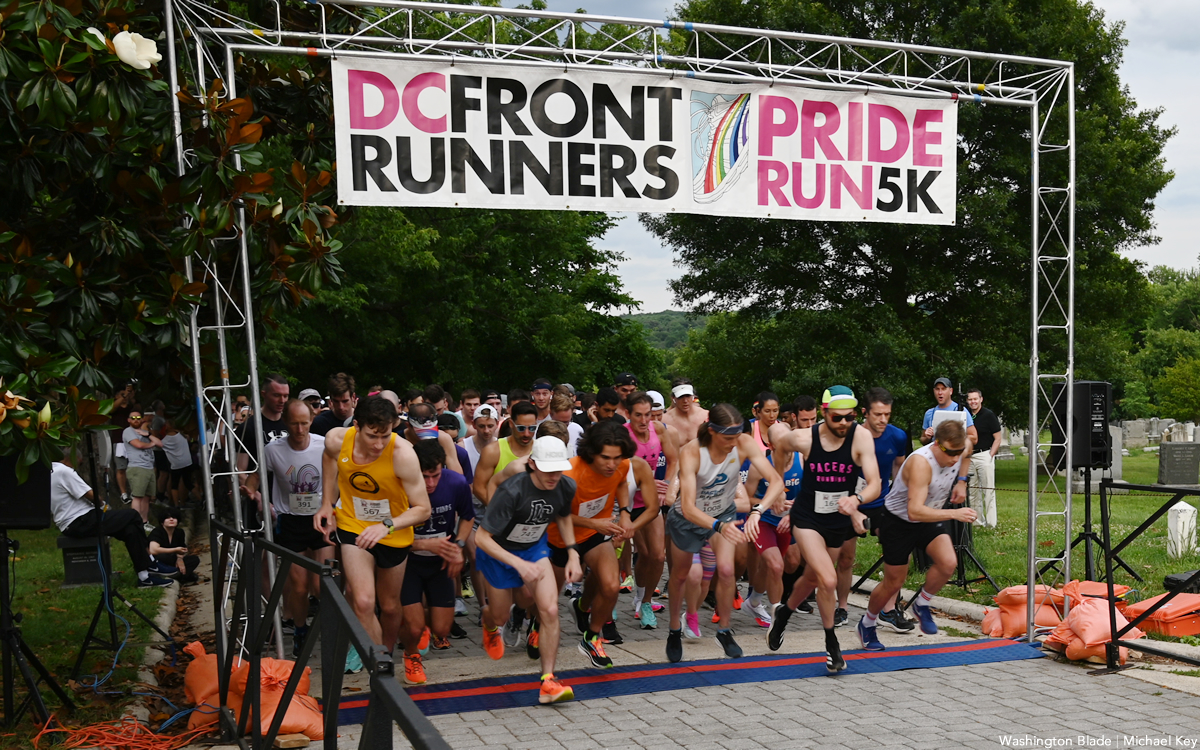 The D.C. Front Runners' annual Pride Run 5K will take place as scheduled at Congressional Cemetery on Friday.
The Blade Foundation, SMYAL, the Wanda Alston Foundation, Team DC, Teens Run DC, Pride 365 and Ainsley's Angels of America are among the race's beneficiaries. Wegmans, Shake Shack, Knead Hospitality and Design, Choice Hotels and Capital One Café are among the sponsors.
Rooftop Pool Party postponed
Capital Pride Alliance moves official event to June 22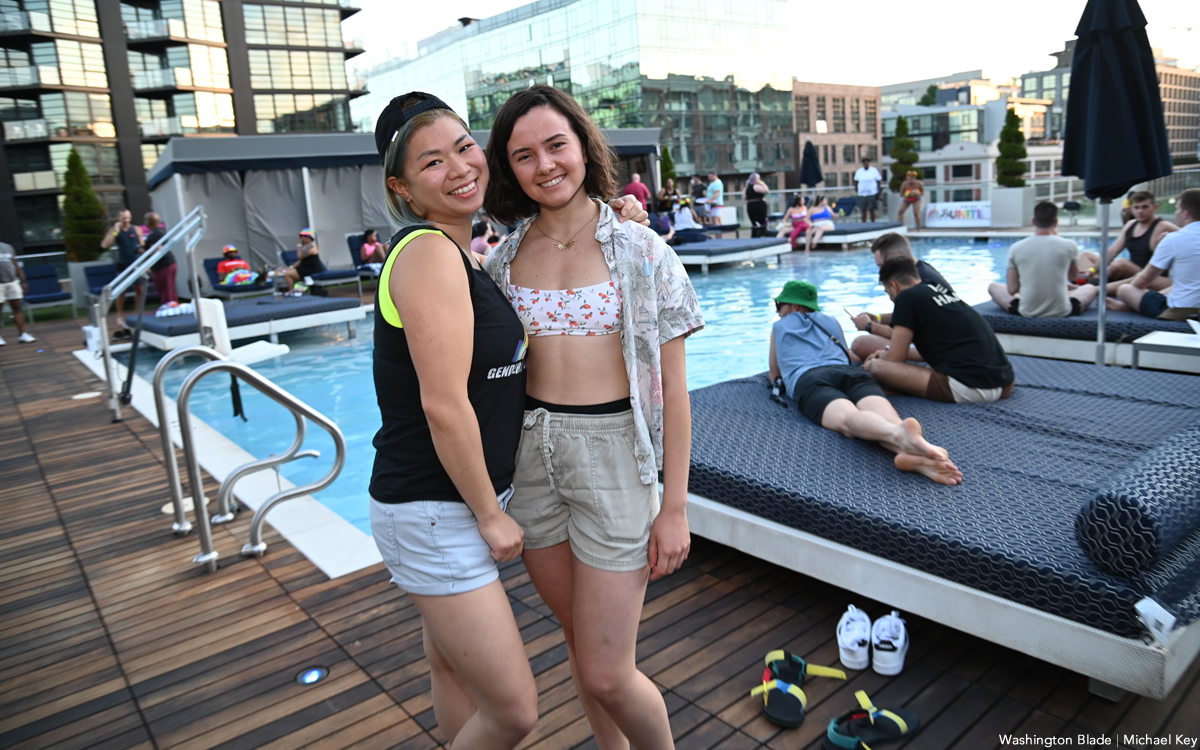 The Capital Pride Rooftop Pool Party, originally scheduled to begin at 8 p.m. tonight, has been postponed until Thursday, June 22, according to a statement released by the Capital Pride Alliance on Instagram. This action comes amid an international climate event created by the Canadian wildfire that has resulted locally in poor air quality and a haze around the region.
The Capital Pride Alliance Instagram account posted, "As with all concerns regarding health and safety issues, the Capital Pride Alliance will closely monitor the air quality situation resulting from Canadian wildfire smoke and take necessary precautions in consultation with our partners in the DC government."
"What does this mean for the pool party?" a question one private Instagram account user posed in the comment section.
"Important Update:" A representative of the Capital Pride Alliance responded through the group's official Instagram account. "Tonight's Capital Pride RoofTop Pool Party at VIDA The Yards is being postponed until Thursday, June 22 at 8:00 pm, due to the current air-quality situation resulting from the Canadian wildfires smoke. Please note that this postponement only applies to today's event."
The Capital Pride Alliance has yet to cancel or postpone any further events.
The White House earlier today rescheduled a large outdoor Pride reception planned for this evening to Saturday.
White House postpones Pride event due to wildfire smoke
Thousands expected for celebration bumped to Saturday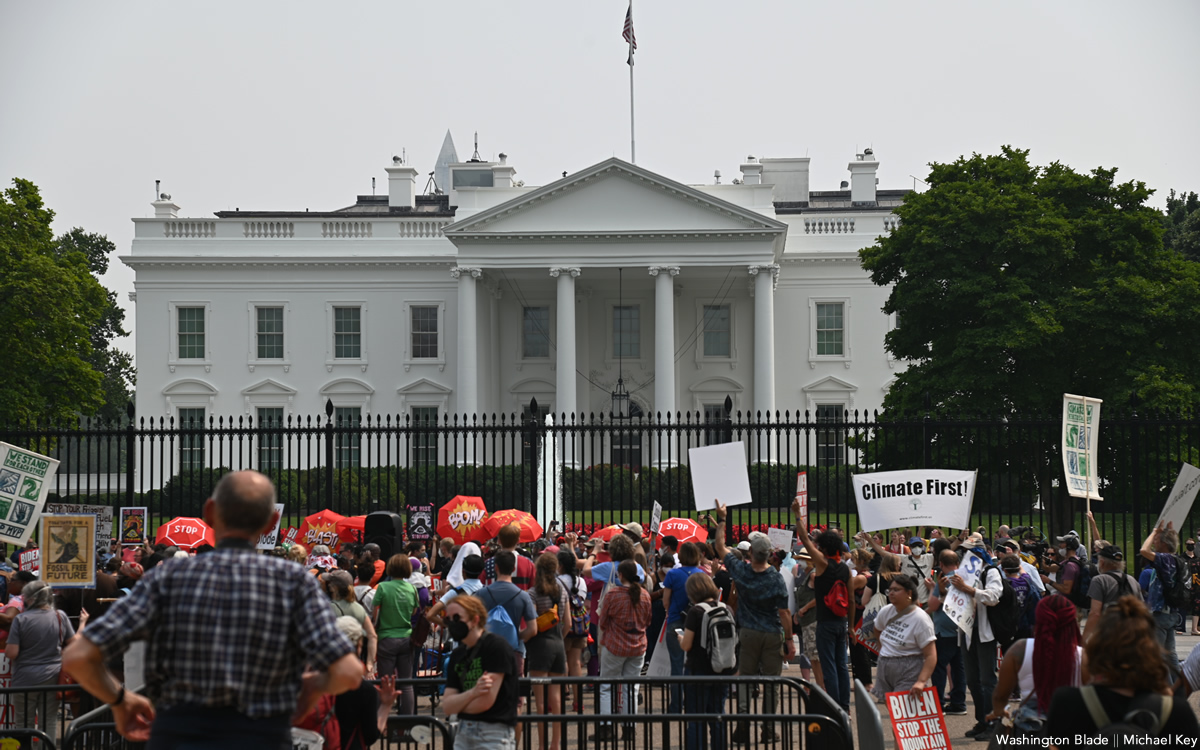 The White House announced Thursday that a Pride event scheduled for this evening has been postponed to Saturday due to the lingering Canadian wildfire smoke.
The smoke has enveloped D.C. in a dangerous haze that triggered a "purple alert" on Thursday, considered worse than a "red alert."
The event, expected to draw thousands of invited LGBTQ advocates and supporters to D.C., has been rescheduled for 1 p.m. on Saturday on the South Lawn of the White House, the same day as D.C.'s Capital Pride Parade, which kicks off at 3 p.m., and Pride on the Pier celebration, which starts at 2 p.m.