FDA approves new combo HIV drug
Descovy OK'd for patients 12 and older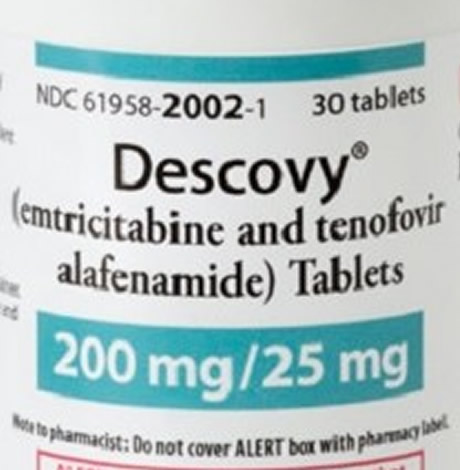 NEW YORK — The Food and Drug Administration has approved Descovy, a combination HIV drug developed by Gilead Sciences, the Associated Press reports.
The daily pill includes two already-approved drugs for treating the virus. The combination is the backbone of Gilead's newest HIV medicines, and is part of Gilead's HIV pill Genvoya, approved in 2015, the AP reports.
Gilead, of Foster City, Calif., is a top maker of HIV and hepatitis treatments.
Descovy carries FDA's strictest warnings about side effects, including potentially fatal buildup of lactic acid in the blood and worsening of hepatitis B, immune system problems and kidney damage, the AP reports. It's approved for treating patients aged 12 and older with the HIV-1 subtype.
Gilead says Descovy is as effective as its blockbuster Viread at a much-lower dose. It hasn't disclosed the price, the AP article said.
New Partnership to Support LGBTQ COVID-19 Vaccine Clinics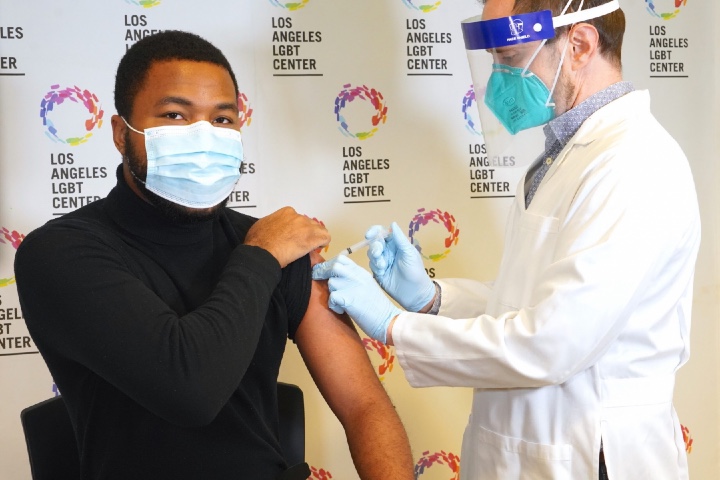 The Leonard-Litz Foundation has partnered with Bradbury-Sullivan LGBT Community Center, a nonprofit organization in Pennsylvania, to increase the capacity of LGBTQ community centers to host COVID-19 vaccination clinics.
Five LGBTQ community centers in the Northeast and Mid-Atlantic have been selected to receive a grant from the Leonard-Litz Foundation and technical assistance from Bradbury-Sullivan LGBT Community Center.
The five centers are:
The five participating centers are organizing leading-edge vaccine promotion strategies, even adding incentives such as drag performances and additional health services to the vaccine sites.
Bradbury-Sullivan LGBT Community Center has been offering LGBTQ COVID-19 vaccine clinics since mid-March and has arranged over 1,000 doses through clinics held on-site. This partnership seeks to ensure that LGBTQ community centers across the Northeast and Mid-Atlantic are prepared to offer COVID-19 vaccines for the LGBTQ community in their service areas.
"Vaccine hesitancy is the number one issue we need to address if we want to return to living our lives," said Elliot Leonard, founder of the Leonard-Litz Foundation. "The LGBTQ community has endured decades of discrimination from both public and private health organizations, and many are understandably concerned about revealing personal information as part of the vaccination process. This partnership seeks to address that head-on by implementing vaccine protocols through LGBTQ-supportive organizations."
"The COVID-19 vaccine is essential to protecting the lives of LGBTQ people—and all people," said Adrian Shanker, executive director of Bradbury-Sullivan LGBT Community Center. "But due to many barriers to care, LGBTQ people may not be able to access vaccines. That's why Bradbury-Sullivan LGBT Community Center is so pleased to partner with Leonard-Litz Foundation and five regional LGBTQ centers to increase capacity for COVID-19 vaccine clinics specifically for the LGBTQ community."
Bradbury-Sullivan LGBT Community Center provides arts, health, youth, and pride programs to strengthen and support the LGBTQ community across the Greater Lehigh Valley. They previously received a grant from Leonard-Litz Foundation to help support their LGBTQ-specific health advocacy in Pennsylvania.
In-person 2022 International AIDS Conference to take place in Montreal
Pandemic forced 2020 gathering to go virtual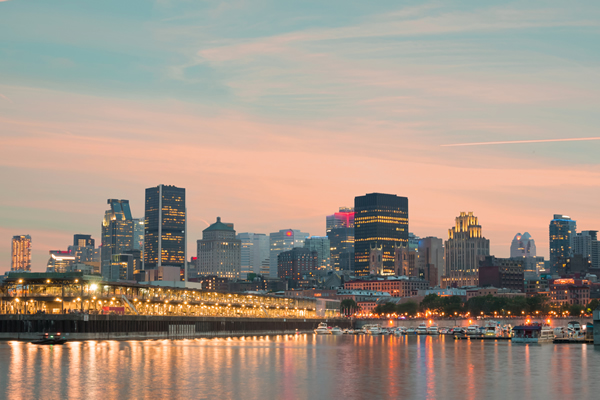 The International AIDS Society has announced the 2022 International AIDS Conference will take place in-person in Montreal.
The conference, which will also feature virtual events, is scheduled to take place from July 29-Aug. 2, 2022. Pre-conference meetings are slated to begin on July 27, 2022.
"AIDS 2022, the world's largest conference on HIV and AIDS, will convene leading scientists, policy makers and grassroots activists," reads the International AIDS Society's announcement.
Canadian Health Minister Patty Hadju is one of the conference's co-chairs.
"We know that there is still a long way to go in the fight against HIV and AIDS," said Hadju in an International AIDS Society press release. "In 2022, Canada will proudly host AIDS 2022 so that we can further our commitments to ending the HIV and AIDS global epidemic."
"We remain committed to our 95-95-95 targets, moving towards reconciliation with Indigenous peoples, and to reducing stigma and discrimination," added Hadju. "By bringing together domestic and international partners, we can redouble our collective efforts to improve the health of all our citizens and finish the fight against HIV and AIDS."
The 2020 International AIDS Conference was to have taken place in San Francisco and Oakland, Calif., but it took place virtually because of the coronavirus pandemic. The 2012 International AIDS Conference took place in D.C.
NAMI in conversation about managing mental health
Guided discussion and Q&A with a panel of experts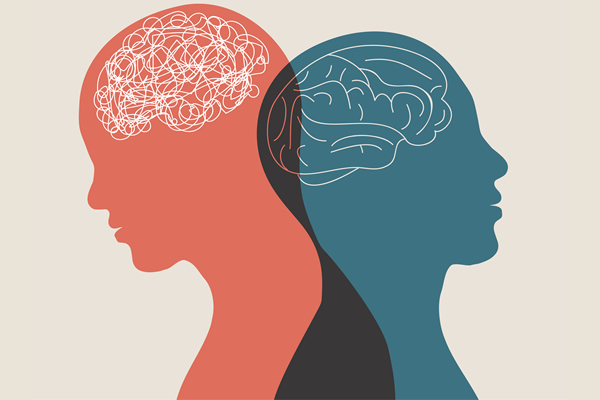 The National Alliance on Mental Illness hosts the fourth edition of "NAMI Ask the Expert Help Not Handcuffs," a webinar dedicated to addressing mental health crises with effective community responses. During this webinar, community experts provide an overview of the crisis model being developed and implemented in St. Tammany Parish, Louisiana, and offer background on how to get started locally on implementation of a new crisis system.
Following the presentations, NAMI's Chief Medical Officer Dr. Ken Duckworth will lead a guided discussion and Q&A with a panel of experts including Mary Burckell, Director of Safe Haven, Nick Richard, Executive Director of NAMI St. Tammany, Tom Rowan, Project Director and Peer Support Specialist Supervisor of NAMI St. Tammany, and Judge Alan Zaunbrecher, 22nd Judicial District Court of Louisiana. To register, visit NAMI's website.