PHOTOS: Pride around the world
Advocates organize parades, protests and forums throughout the year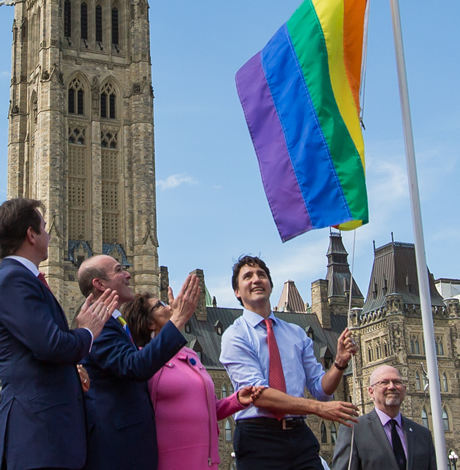 Parades, protests and forums are among the myriad ways that LGBT rights advocates around the world celebrate Pride.
More than 200,000 people took part in the annual Tel Aviv Pride Parade in Israel on June 3. As the Middle East's largest Pride event was underway, an LGBT rights advocate in the Libyan city of Benghazi who survived an attack by militants who later pledged their allegiance to the so-called Islamic State emailed the Washington Blade a picture of a piece of paper with rainbow colors and "Benghazi Pride" written onto it by hand.
Chilean President Michelle Bachelet commemorated the International Day Against Homophobia and Transphobia on May 17 by illuminating her country's Presidential Palace in rainbow colors. Russian police less than three weeks earlier detained more than two dozen LGBT rights advocates who took part in May Day celebrations in Moscow and St. Petersburg.
The Blade has compiled images that show how LGBT rights advocates commemorate Pride in their respective countries.
Amsterdam
Belize
Benghazi
Canada
Chile
Cuba
Cyprus
Hong Kong
India
Israel
Jamaica
Lebanon
Nepal
Philippines
Poland
Puerto Rico
Russia
Tunisia
Uganda
Ukraine
PHOTOS: Not Another Drag Show
'Blackout Edition' celebrates musical artists of the 1990s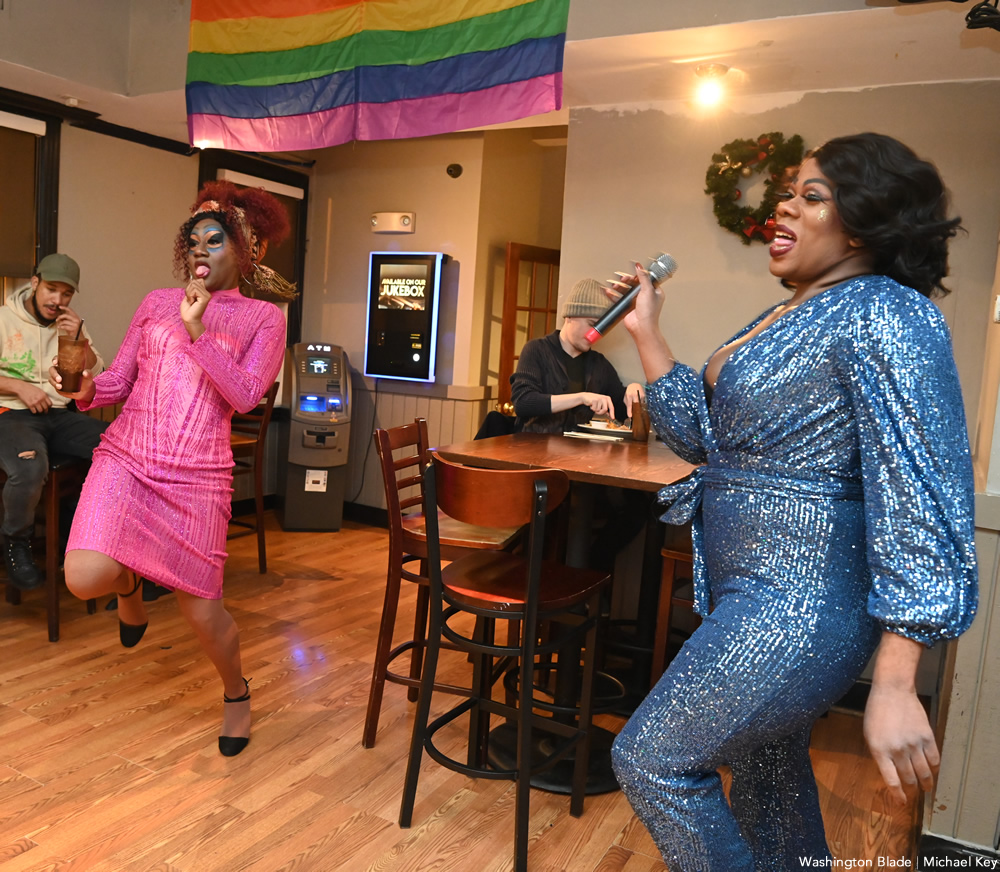 Drag performer Tiffany D. Carter hosted "Not Another Drag Show: Blackout Edition" at Dupont Italian Kitchen Bar on Monday. Performers included Carter, Nubia Love-Jackson, Uju Betta and Echinacea. The show featured the songs of Black artists popular in the 1990s.
(Washington Blade photos by Michael Key)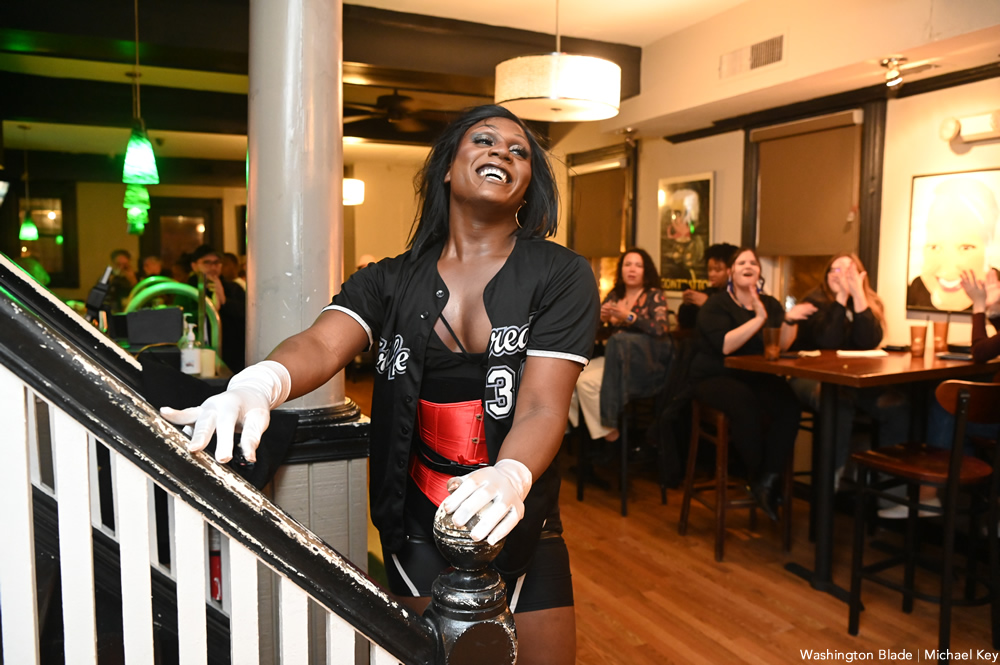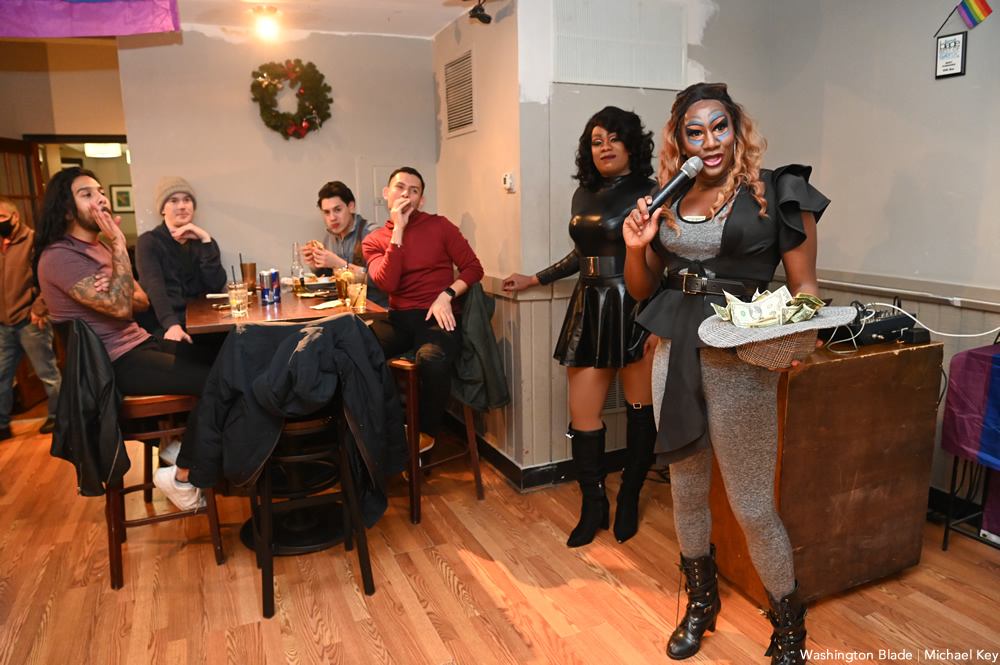 PHOTOS: Say it ain't snow!
Storm transforms D.C. into winter wonderland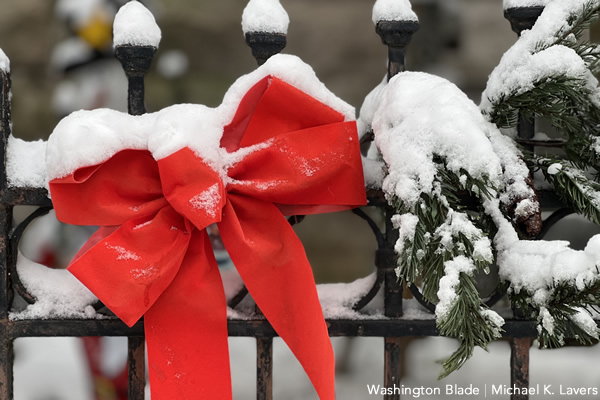 A snowstorm transformed D.C. into a winter wonderland on Monday.
More than 8" of snow fell in D.C., with some parts of Maryland and Northern Virginia receiving over a foot. The storm paralyzed traffic throughout the DMV and prompted federal government offices to close for the day. The D.C. Snowball Fight Association organized a snowball fight on the National Mall.
(Washington Blade photos by Michael K. Lavers)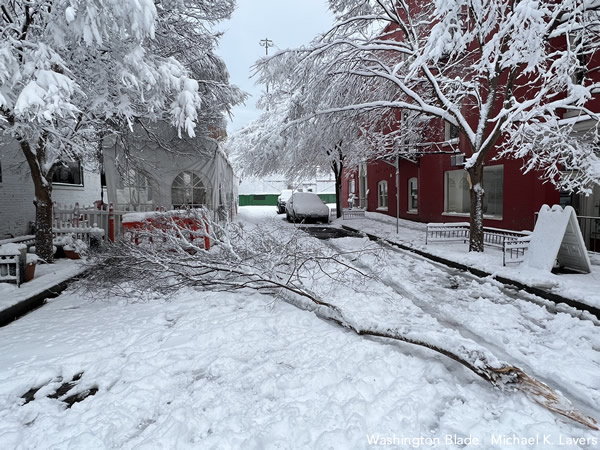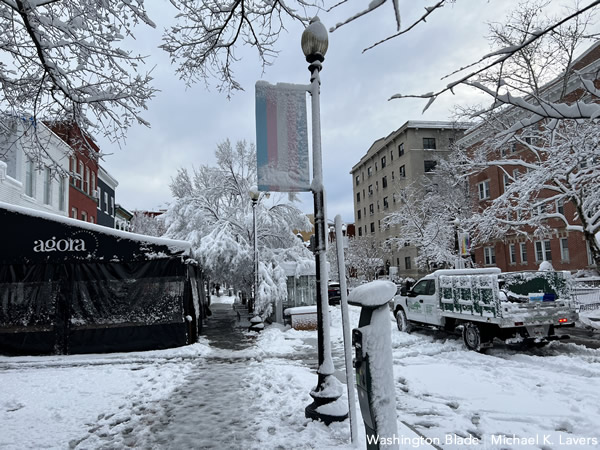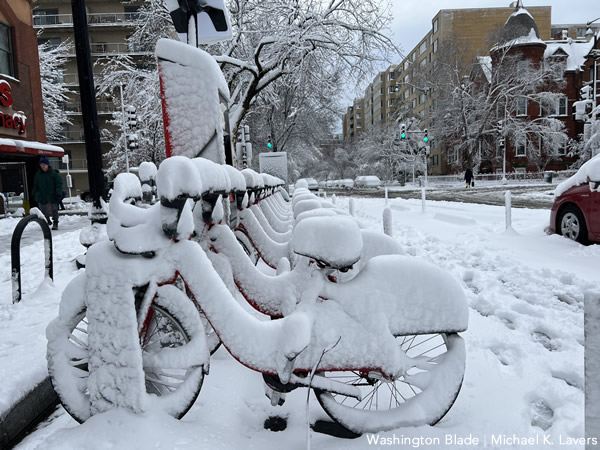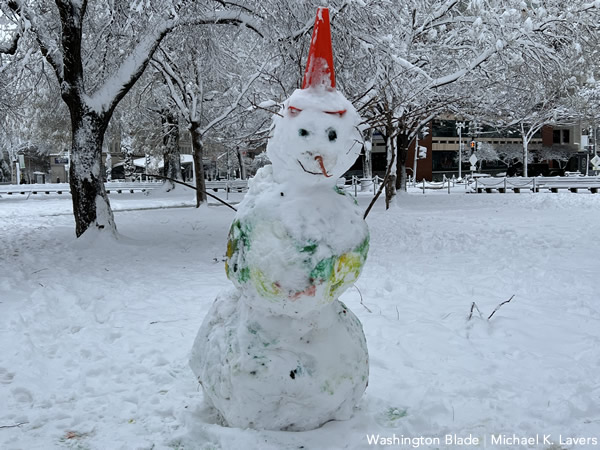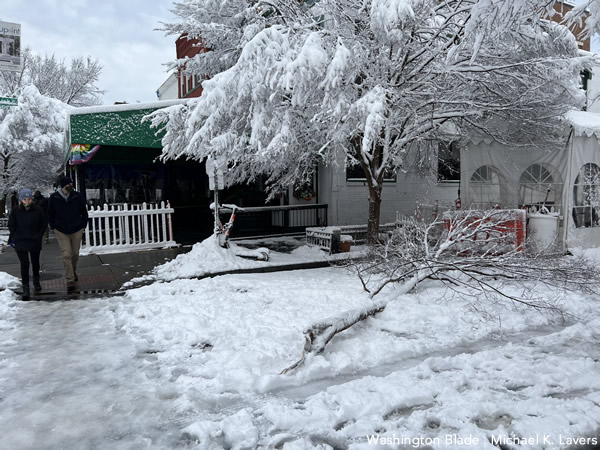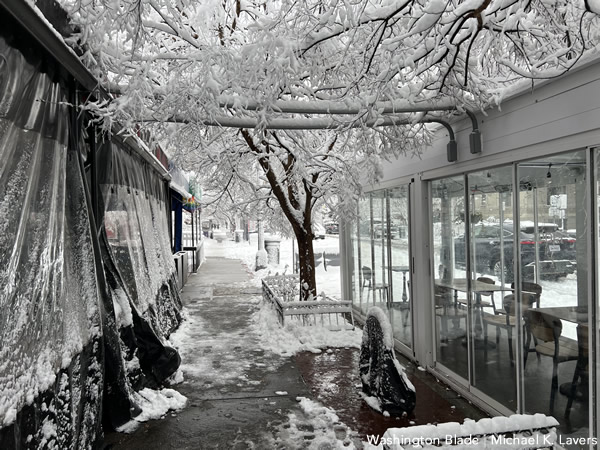 PHOTOS: Front Runners holiday party
LGBTQ social, activity group holds end-of-year gathering at All Souls Episcopal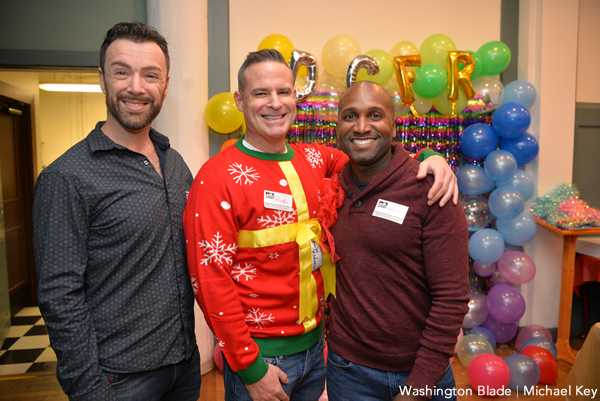 The LGBTQ running, walking and social group D.C. Front Runners held a holiday party at All Souls Episcopal Church on Saturday.
(Washington Blade photos by Michael Key)