July 6, 2016 at 3:52 pm EST | by Lou Chibbaro Jr.
Md. man convicted of soliciting sex from teen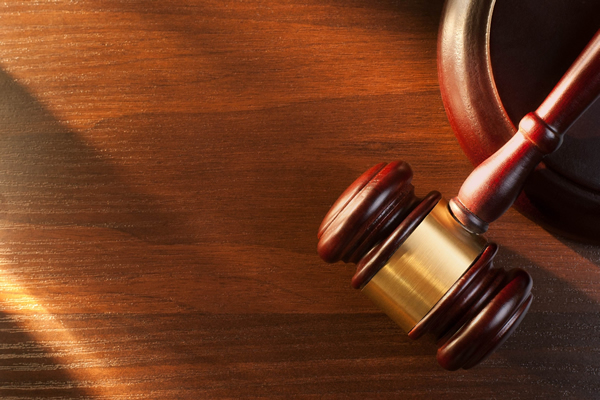 A Montgomery County Circuit Court judge on June 29 found a 31-year-old man guilty of soliciting sex from a 15-year-old fictional boy created by an undercover police officer who posted messages on the gay app Grindr under the name "Kinky Twinkie."
The guilty verdict handed down for Montgomery County resident Daniel Read followed a two-day non-jury trial in which information surfaced that the undercover officer initially created a Grindr profile for Kinky Twinkie as a 17-year-old male high school student.
A police charging document filed in court says the undercover officer posing as the student responded to text messages and private messages on Grindr from Read, who used the name Dan.
"During these messages your affiant advised Dan that he (Kinky Twinky) was actually 15 years old," the charging document says. After several additional exchanges of messages, Dan allegedly asked the student to send him nude photos of himself.
"By utilizing open source libraries, your affiant was able to obtain images to send to Dan as he requested," says the charging document, which was prepared by the arresting officer, who is identified on the document as N. Jerman.
The document says Read eventually told the fictional student through a text message that he wanted to have sexual intercourse with him and agreed to meet him at a location suggested by the fictional student – at a Montgomery County McDonald's restaurant. According to the charging document, police officers intercepted Read in his car and arrested him on a charge of sexual solicitation of a minor as he approached the McDonald's. It says police traced the Grindr exchanges between Read and the undercover officer in advance of the arrangement to meet, and learned his full identity, home address, and the make and model of his car.
Yesterday's verdict is clear," said Ramon Korionoff, a spokesperson for the Montgomery County State's Attorney's Office, which prosecuted the case. "Do not seek out sex with a minor. Do not use social media to lure underage boys for a sexual encounter," Korionoff said.
"The underage person you may be 'chatting with' might just be an undercover police officer," he said. "Daniel Read used poor judgment and committed a criminal offense. He will be held accountable for his crime."
Read's attorney, Andrew Jezic, couldn't immediately be reached for comment.
Under Maryland law, Read faces a sentence of up to 10 years in prison and possible placement on a sex offender registry.  He is scheduled to be sentenced by Judge Sharon Burrell of the Circuit Court of Maryland on Aug. 15.