Swimming for D.C., living elsewhere
Meet 3 DC Aquatics athletes who reside far from here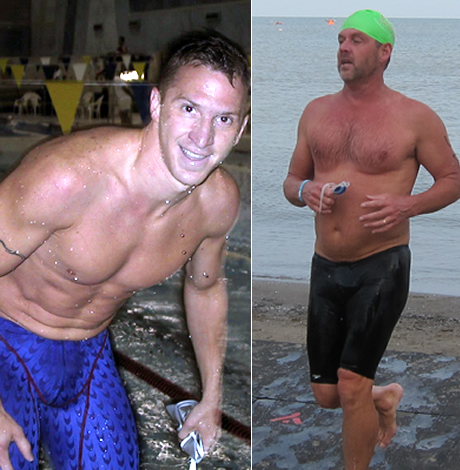 At the beginning of this year, Michael Phelps left his home in Baltimore and began training in the Phoenix area. The move was a result of his coach, Bob Bowman, moving there to take on the head coaching position at Arizona State University. Phelps had done the same thing in the years leading up to the 2008 Beijing Olympics when Bowman was coaching at the University of Michigan.
US Swimming has a mandate that swimmers must compete under the banner of a registered club or swim unattached. All throughout the lead up to the 2016 Rio Olympics, Phelps continued to swim in competitions representing his home club of North Baltimore Aquatic Club even though he was training in Phoenix.
The same is true in US Masters Swimming that a swimmer can train anywhere in the world and yet represent the club of their choice. It is also the case in other master's sports such as soccer, basketball and water polo. When the local LGBT sports teams from D.C. travel to tournaments across the globe they are often joined by athletes who don't train with them though they compete with them as teammates.
Swimming is one of those sports that are both individual and team based. A swimmer is allowed to compete unattached from a team but that would preclude them from being able to participate in relays or earn points in team competitions.
Meet three gay swimmers who live and train in different parts of the world and represent the LGBT-based District of Columbia Aquatics Club in national and international competitions. All three have won gold medals at the Gay Games and the IGLA World Championships with their D.C. teammates.
For Matt Kinney, the bond with DC Aquatics is unbreakable and when other teams have tried to recruit him in the past, he has politely declined. His connection to the team began after he moved to the area in 1995 to accept a swim coach position at University of Mary Washington.
"I didn't know much about masters swimming at that point," says Kinney. "I had been training all along so I figured I might as well compete."
Growing up in Canton, Ohio, Kinney was a wrestler until an injury forced him out of the sport. He began swimming in his sophomore year of high school. He swam in college at Case Western Reserve University and continued in collegiate swimming after he transferred to Kenyon College. He received his graduate degree in sports management from Western Illinois University before accepting the coaching position at Mary Washington.
"I was a young gay man when I arrived in the D.C. area and it was a very influential time for me," Kinney says. "DC Aquatics is my family and those relationships will last a lifetime. It was a wonderful experience and nice to have that commonality."
In 2007, Kinney accepted the head coaching position of the men's and women's swim teams at Carnegie Mellon University. Instead of joining a Pittsburgh team or swimming unattached, he continues to represent DC Aquatics in competitions.
"My allegiance to the team is strong and I can't get my head around competing for anyone else," says Kinney. It's like being an age grouper again where you are perpetually on the same relays with the same teammates."
Craig Franz grew up in Baltimore and though he stayed athletically active, he was never part of a team. He received degrees from Bucknell University, La Salle University and Drexel University along with his doctorate from the University of Rhode Island. He was swimming laps at a pool in Peace Dale, R.I., in 2007 when a coach noticed his abilities and recruited him to the master's team.
He began competing in the pool with the team and also found himself drawn to the teammates who were training for open water swimming. He moved to D.C. the following year and joined DC Aquatics.
"DC Aquatics is a group of talented, bright, enthusiastic and athletically inclined individuals who come together to better themselves,'" says Franz. "It's a very supportive and positive atmosphere."
Franz moved to Rome, Italy, in 2011 where he works in fundraising and development of schools and health clinics in forgotten areas of the world. He also chose to remain tied to DC Aquatics and has traveled the world with them including stops in Cologne, Seattle, Cleveland and Stockholm. Just last week he joined his teammates in Edmonton for the IGLA World Championships. He has also become an avid open water competitor.
"I try to fill every weekend in Italy with open water swims or races," Franz says. "I am a marine biologist by trade and I love being out in open water swimming long distances. I embrace pushing myself physically, mentally and spiritually."
Franz has taken several months off over the past few years and has traveled around the world training and competing in 25 different cities. The open water trek included swims in multiple major bodies of water including the Pacific, Atlantic and Indian Oceans, the Adriatic Sea and the Caribbean. Franz has the best of both worlds when he segues from the solitary nature of open water swimming to the atmosphere of being on a team.
"I really enjoy the time we spend at swim meets and the fascinating conversations with my teammates who come from all types of workplaces," says Franz. "Our connection through sports allows us to speak the same language and share the same history."
Jay Calhoun had always felt like he was missing out by not being part of a team. He was training with the straight-based Southern California Aquatics but was competing at LGBT swim meets as an unattached competitor. The SoCal training group is 800 strong but most of the swimmers do not compete. Over the years he has periodically reached out to California LGBT teams only to run into attitudes and drama.
"I finally gave up on finding a good team match here and reached out to DC Aquatics because I had a friend on the team," says Calhoun. "My first meet with them was the 2014 Gay Games in Cleveland and I have never swum with a group of people who couldn't care less about personalities and problems. After two meets with them, I can say that I have never been this engaged with teammates."
Calhoun began swimming competitively at age eight and his father's job moved the family from Colorado to Maryland to California. He competed with the University of Colorado at Boulder while earning his degree in economics and environmental design. He is now living in Los Angeles and working as a florist.
At that first meet in Cleveland, Calhoun won over his DC Aquatics teammates with his quick wit and engaging banter between races. His first chance to cement his status as a teammate came when he anchored the 800 freestyle relay in a come-from-behind swim that won the Gay Games gold medal for him and his fellow teammates.
For many swimmers, the thrill of having a relay victory is something that can't be matched by a good individual swim. Calhoun made the most of finally getting that opportunity. That relay included Matt Kinney and their time ranked them third in the United States in their age group.
"It was an awesome experience," says Calhoun. "I swam my little heart out."
Just like fellow DC Aquatics swimmer Craig Franz, Calhoun has also found success in open water swimming and he competes in races along the California coast. Calhoun made the trek to Stockholm last year for the EuroGames with his new teammates and will join them again at the Sin City Shootout in Vegas and/or the upcoming World Out Games in Miami next year.
"Swimming puts balance in my life and helps me control my angst," Calhoun says. "I am really enjoying being a part of this convivial and cohesive adult team."
Pro rugby player comes out
Devin Ibañez played with New England Free Jacks pre-pandemic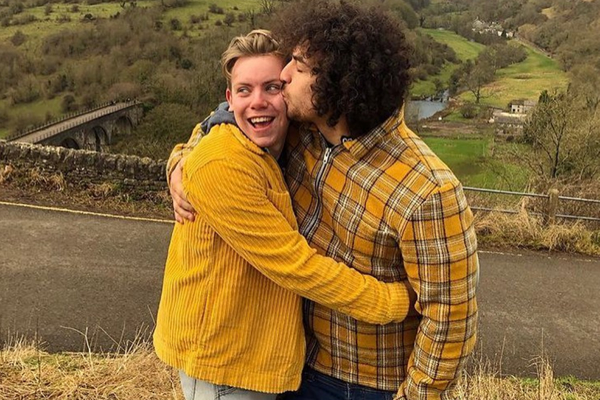 Major League Rugby player Devin Ibañez came out as a gay man on his social media platforms on Tuesday. Sharing pictures of embracing and kissing his partner Fergus Wade, the former New England Free Jacks athlete stated, "as of now I am the only openly gay rugby player to earn a contract with an MLR side. I hope that I will meet others like myself playing a high level of rugby and hoping to inspire the next generation of proud LGBTQ rugby players. So I will proudly call myself 'that gay rugger' in hopes that one day it won't sound strange in men's rugby"
Ibañez shares on his new Instagram account @thatgayrugger, "as 2020 comes to a close I took the time to reflect on my life and what aspects I could control and make positive changes to that would impact my day to day life and happiness."
He continues, "I want to start 2021 by celebrating the love of my life and my partner @ferguswade who has been with me through the highs and the (very) lows of the last three years."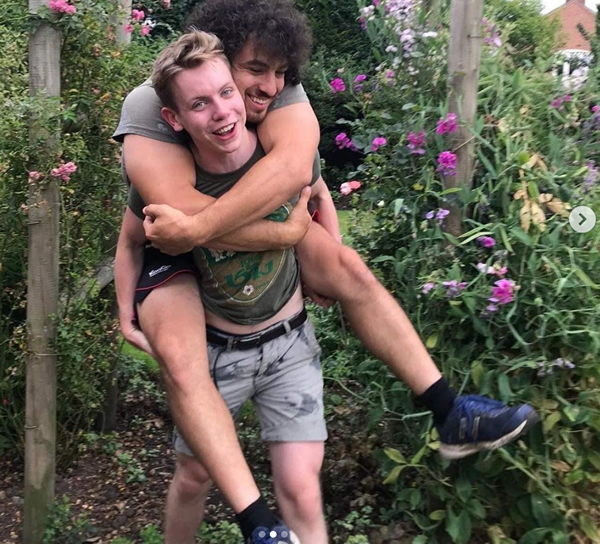 Gay Games announces 2022 'contingency planning committee'
LGBTQ sports event expected to take place despite turmoil in Hong Kong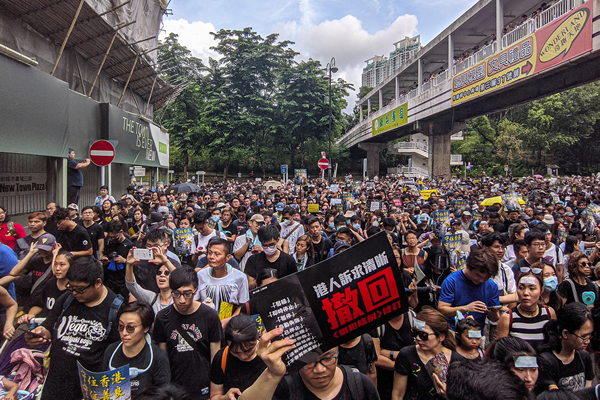 Officials with Gay Games Hong Kong 2022, the committee organizing the quadrennial international LGBTQ sports event scheduled to take place in Hong Kong in November 2022, announced at an online webinar on Aug. 27 that a "contingency planning committee" has been created to address potential "risks" associated with the event.
Although those risks include the potential impact of the coronavirus pandemic and ongoing "social unrest" in Hong Kong, organizers stated during the webinar that the Hong Kong government remains highly supportive of the Gay Games. They said a team of more than 100 volunteers is working diligently to safely accommodate the thousands of LGBTQ athletes and spectators expected to arrive in Hong Kong in November 2022.
The webinar took place less than two months after China enacted a highly controversial security law giving the Hong Kong government greater authority in cracking down on pro-democracy protesters who have been holding demonstrations, some of which have become violent, for more than a year.
The Federation of Gay Games, the international governing body that oversees the Gay Games, reaffirmed its decision to select Hong Kong as host for the 2022 Gay Games during its Annual General Assembly meeting in Guadalajara, Mexico last November. One year earlier, the FGG selected Hong Kong over D.C. and Guadalajara, who were the two finalist cities competing with Hong Kong, to become the host city for the games.
FGG officials have predicted at least 12,000 athletes will participate in 36 sports in the 2022 Gay Games, with at least 75,000 spectators expected to turn out in Hong Kong to watch the games and participate in at least 20 accompanying arts and cultural events.
"As mentioned in the webinar, Gay Games Hong Kong 2022 has set up a contingency planning committee and has drawn up a contingency plan to cover specific risks, like the pandemic and social unrest," said Federation of Gay Games spokesperson Shiv Paul in response to an inquiry from the Washington Blade.
"FGG with GGHK are closely monitoring the health, political, sporting, travel, and international events that could impact the delivery of Gay Games 11 in Hong Kong in November 2022," Paul said. "Contingency plans are in development to mitigate the potential impact any unfortunate circumstances might cause," he said.
"The team on the ground in Hong Kong are doing an excellent job in keeping the board up to date with concerns surrounding Hong Kong," Paul quoted Joanie Evans, co-president of the FGG, as saying.
Paul added, "The GGHK team is composed of a team of 100 passionate LGBTQ+ volunteers and are looking forward to celebrate the 40th anniversary of the Gay Games, first in Asia. They happily make Hong King their home, feeling safe in the ability to lead out, productive lives. The organization cannot speculate on sensationalized unconfirmed preconceptions."
He was referring to a question from the Blade asking whether China might force local Hong Kong officials to arrest Gay Games spectators from Europe, North America or elsewhere if they make statements critical of China during the Gay Games cultural events.
Under the sweeping national security law enacted by China earlier this year, Hong Kong officials have made numerous arrests of dissidents denouncing China for infringing on what dissidents say was China's 1997 agreement with the United Kingdom to allow Hong Kong to remain a semiautonomous region of China for 50 years after the British handed over its former colony to China.
Paul said the Hong Kong government has been involved in the Gay Games Hong Kong organizers' application process for holding the Games in Hong Kong beginning in 2016.
"GGHK has been having ongoing and regular communications with multiple departments of the Hong Kong government to ensure that they are kept abreast of the process and support required from the government," Paul told the Blade.
"In all the interactions GGHK is having with the Hong Kong government, support continues to grow within the Hong Kong government regarding GGHK," he said. "New allies are offering support as it will be one of the biggest events to take place in Hong Kong during the next few years and stands to positively impact on the city," said Paul.
Irish national track champion comes out as gay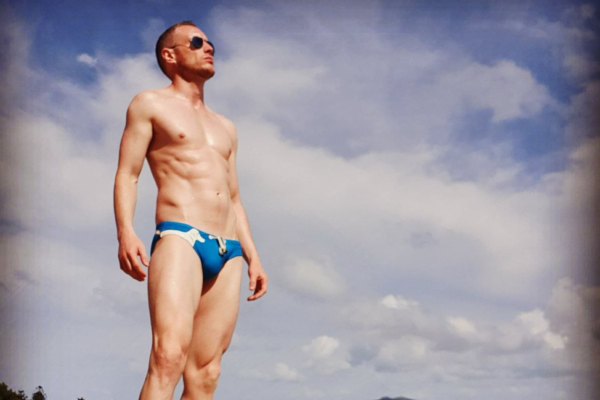 Another international pro athlete has come out as gay, in a podcast interview dropped by Outsports on Monday.
Denis Finnegan, a 10-time national track-and-field title winner in Ireland, made his revelation on the Five Rings To Rule Them All podcast, telling interviewer Cyd Zeigler that he has been "drifting" toward coming out in recent years even though being gay is only a small part of who he is "as a person, and an even smaller part as an athlete," in order to help other LGBTQ people in sports feel less alone.
"For younger people it will hopefully give them more confidence in what they're doing," the 33-year-old Finnegan said. "There are still people who are scared or unsure of what's happening, so I hope just telling my story might help one person notice there's more acceptance out there."
The athlete, who won his 10 championships in triple jump, said that he eventually gravitated toward track and field – as opposed to team sports like basketball and Gaelic football, which he played in his younger years – because he found the atmosphere more welcoming.
"Athletics was always a place that, because it was quite mixed, it was a place I could have gotten away from everything," he told the podcast.
"I think those sports, because they were a team sport with males, there were times when it wasn't comfortable," he elaborated. "Athletics was always my favorite sport, it was always the sport that was the one that was the most open. I'd be training with girls, I'd be training with guys, and I think that did help a bit. I was never worried about any kind of comments on the track. But when I was going for, say, football, it was more of an issue."
He also said that after growing up with sports as a major part of his identity, it was important for him to find a way to continue participating after his university years.
"I loved sport and my whole family was sporty. I'd want to be doing the sports, but there was a part of them I wasn't enjoying at all," he said, echoing a sentiment shared by many LGBTQ athletes who feel pressured to remain closeted due to the hyper-masculine environment and hetero-normative expectations typically found in male-dominated team sports.
In the interview, Finnegan also opens up about the strains of being publicly "closeted" while maintaining a personal life, as well as additional issues he faced in both the public and private sphere.
As a final thought, he shared a quote from a speech by Theodore Roosevelt:
"It is not the critic who counts; not the man who points out how the strong man stumbles, or where the doer of deeds could have done them better. The credit belongs to the man who is actually in the arena, whose face is marred by dust and sweat and blood; who strives valiantly; who errs, and comes short again and again, because there is no effort without error and shortcoming; but who does actually strive to do the deeds; who knows the great enthusiasms, the great devotions; who spends himself in a worthy cause; who at the best knows in the end the triumph of high achievement, and who at the worst, if he fails, at least fails while daring greatly, so that his place shall never be with those cold and timid souls who know neither victory nor defeat."