Univ. of Md. among top 30 LGBT-friendly campuses
Annual report by Campus Pride includes just one D.C.-area school
Campus Pride released its annual "Best of the Best" Top 30 list of the LGBTQ-friendly campuses across the nation this week.
The eight-year-old list has highlighted the most LGBTQ-inclusive colleges and universities when it comes to policy, program and practice in higher education.
Campus Pride chose 30 campuses to highlight this year based on their overall ratings on the Campus Pride Index and specific LGBTQ-inclusive benchmark measures, according to a statement the group released Monday. The Campus Pride Index is a self-assessment tool evaluating LGBTQ-friendly policies, programs and practices. The tool is free available online at www.CampusPrideIndex.org.
"Prospective students and their families today expect colleges to be LGBTQ-friendly," said Shane Windmeyer, executive director of Campus Pride and creator of the Campus Pride Index. "They want to know what LGBTQ programs, services and resources are available on the campus – and which are the 'Best of the Best.' Now more than ever, there are colleges that are recruiting LGBTQ youth – and they are investing in a campus that is fully supportive of LGBTQ students."
The Campus Pride Index is based in research on policy, program and practice and is conducted for and by LGBTQ experts in the field of higher education, Windmeyer said in a statement. Each campus updates its index annually and uses the Campus Pride benchmarking tool to make improvements for LGBTQ life on campus. According to Windmeyer, "there is a lot to find for LGBTQ life at these campuses."  Many of them are specifically addressing recruitment and academic retention efforts for LGBTQ students as well as concerns for transgender student safety, he noted.
In order to be in the Top 30 listing, an institution had to score the highest percentages in the LGBTQ-friendly benchmarks for policies, programs and practices. The listing this year includes colleges with student populations from 807 to more than 45,000, public and private schools alike. The Top 30 list is in alphabetical order, as follows:
Cornell University
Elon University
Harvey Mudd College
Hobart and William Smith Colleges
Indiana University, Bloomington
Ithaca College
Macalester College
Montclair State University
Portland State University
Princeton University
Rutgers, The State University of New Jersey-New Brunswick
San Diego State University
Southern Oregon University
The Pennsylvania State University
Tufts University
University of California Los Angeles
University of California, Davis
University of California, Santa Barbara
University of Illinois at Chicago
University of Louisville
University of Maine at Machias
University of Maryland, College Park
University of Massachusetts, Amherst
University of Minnesota Twin Cities
University of Pennsylvania
University of Vermont
University of Washington
University of Wisconsin – Green Bay
University of Wisconsin – Milwaukee
Washington State University
Washington Spirit host largest halftime drag performance in NWSL history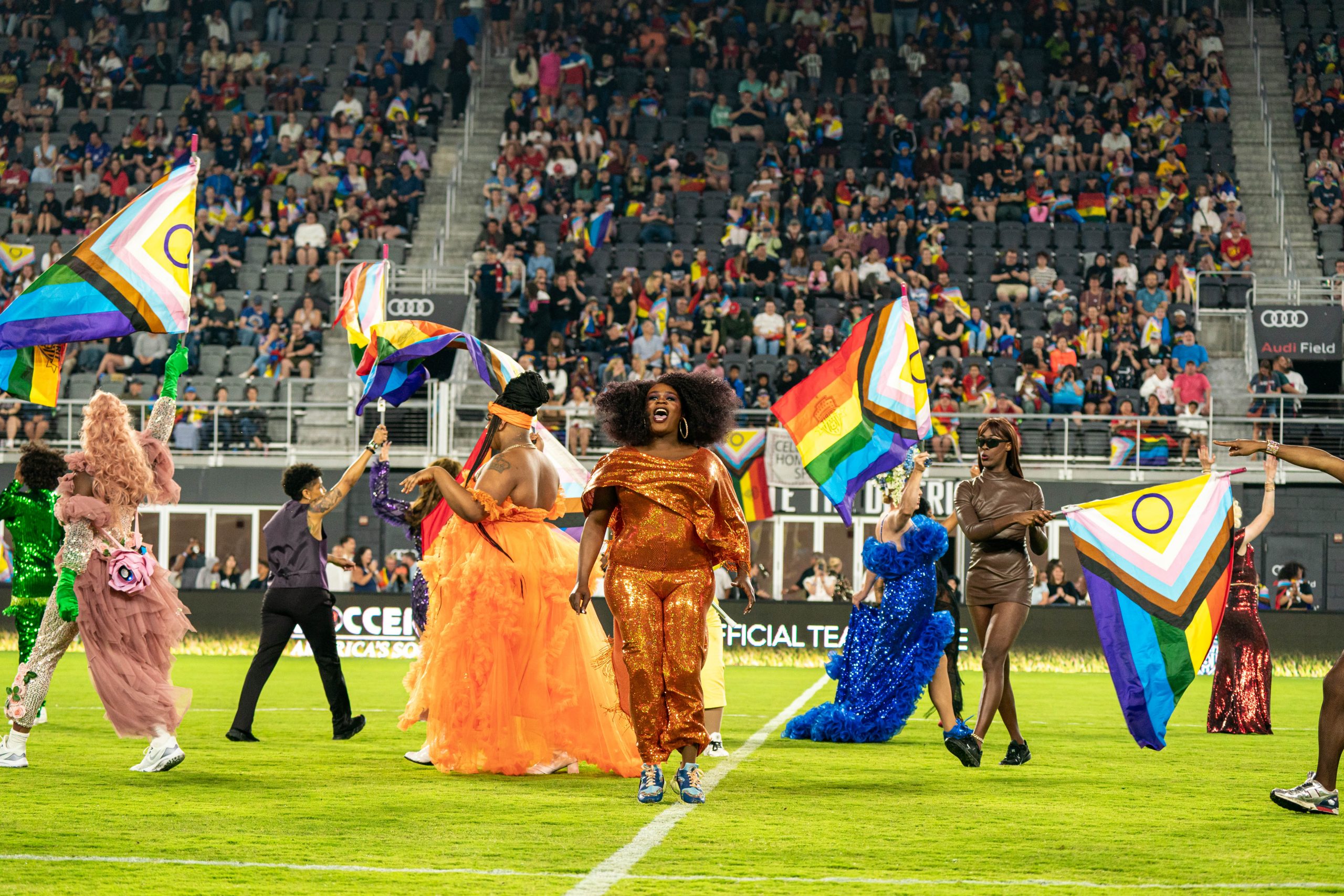 The Washington Spirit celebrated the LGBTQ+ community with the team's annual Pride Night at Audi Field this past Saturday. Highlighting that evening's Pride-themed festivities was a
halftime drag performance, featuring over a dozen drag performers from around the
DMV. It was the largest halftime drag performance in NWSL history.
Performers included: Shiqueeta Lee, KCByonce, Citrine the Queen, Elektra Gee, Kabuki Bukkake, Delila B. Lee, Capri Bloomingdale, Tara Ashleigh Austin, Gigi Couture, Dorsell Phinn, Tula, Twix the Drag Queen, Bootsy Omega, Princeza.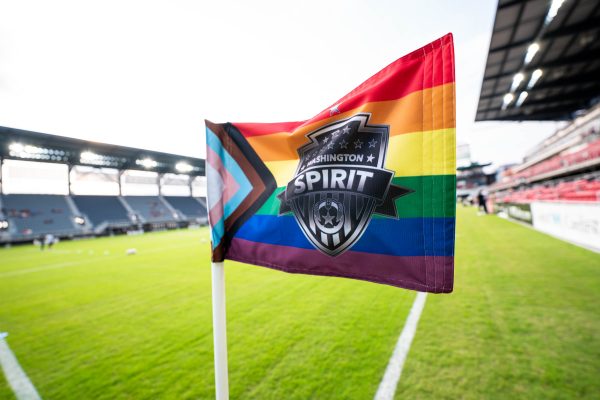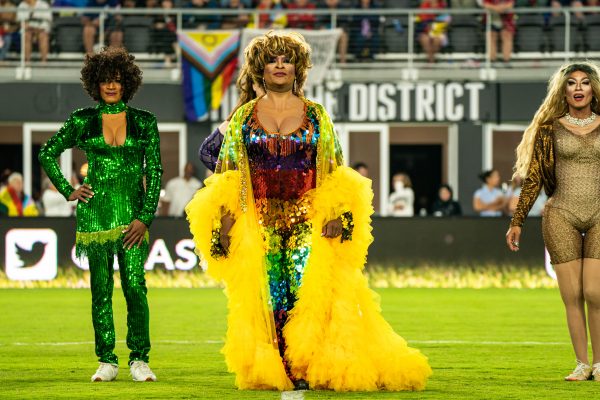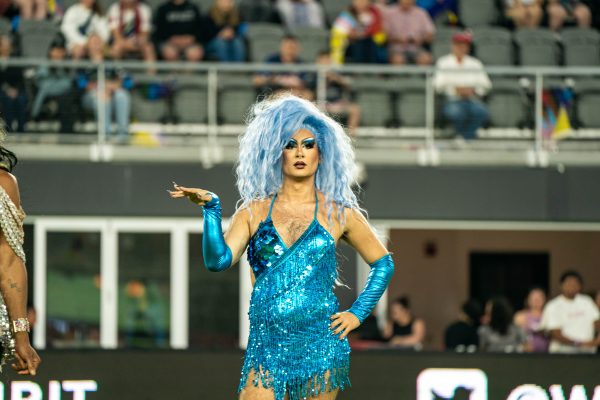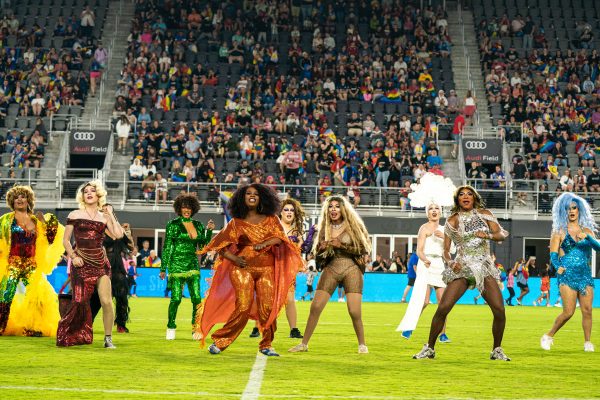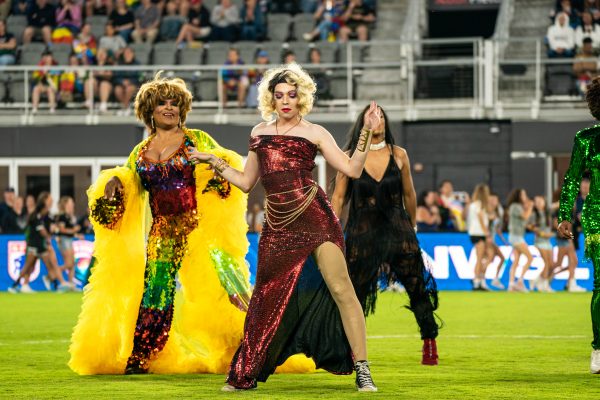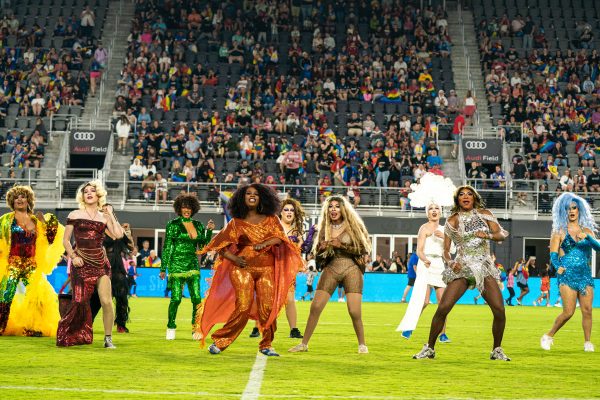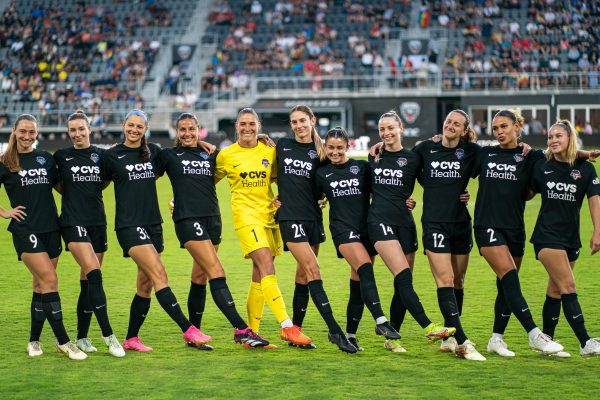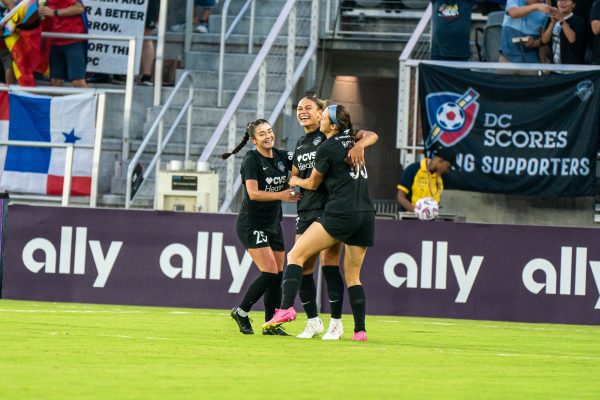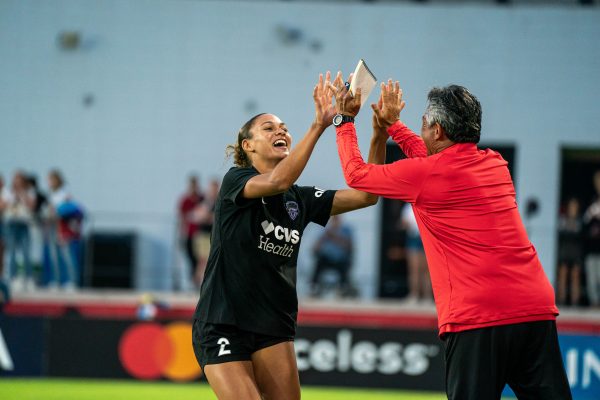 PHOTOS: Reston Pride
Annual LGBTQ celebration held at Lake Anne Plaza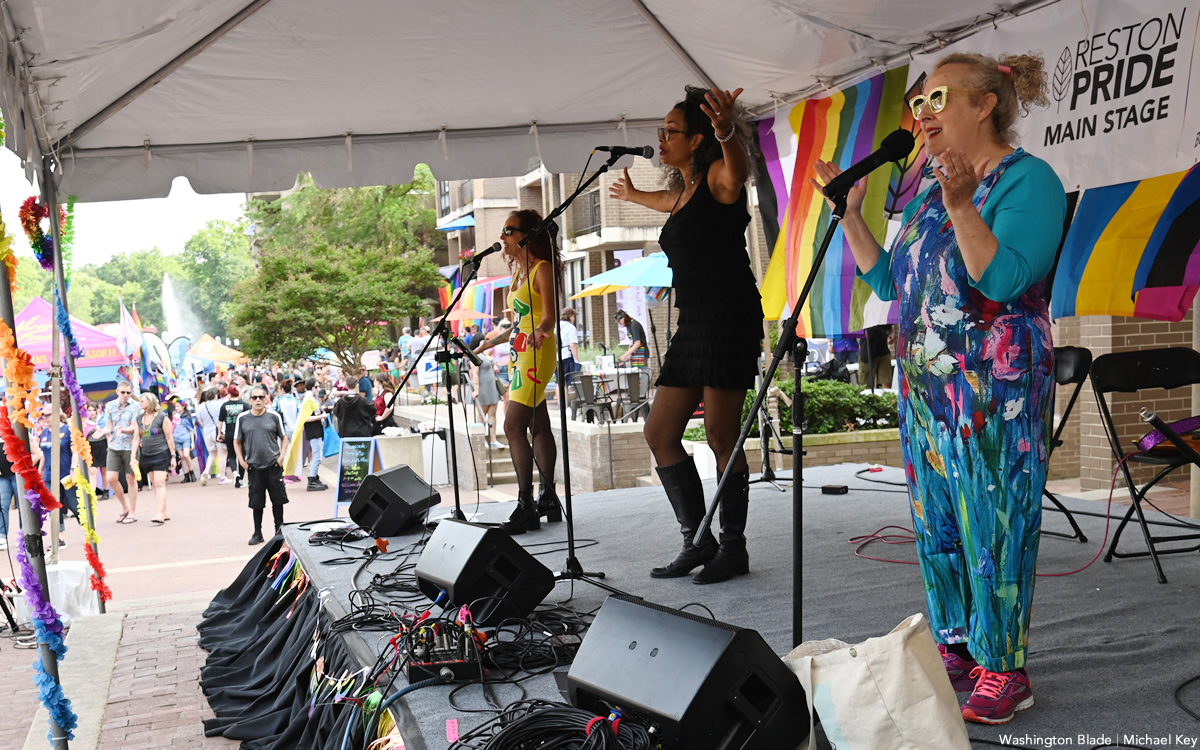 The 2023 Reston Pride Festival was held at Lake Anne Plaza in Reston, Va. on Saturday, June 3. The music group Betty was the headliner of the festival.
(Washington Blade photos by Michael Key)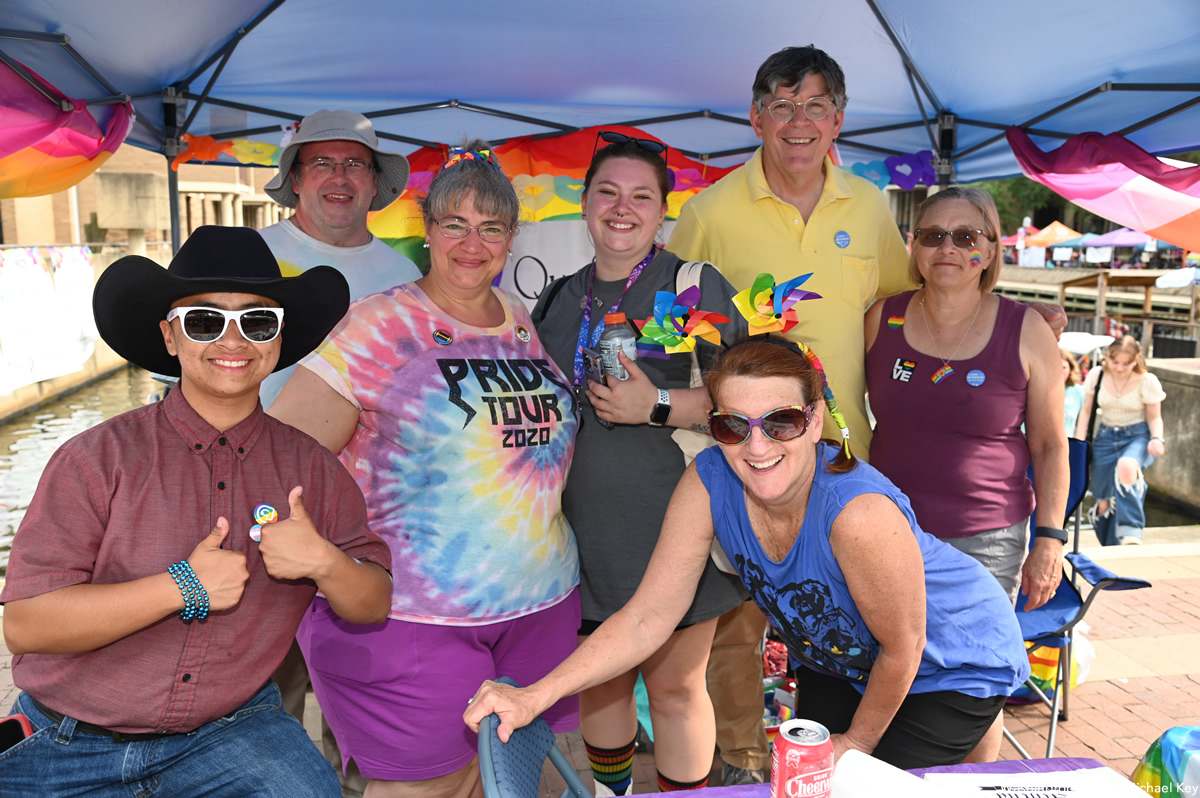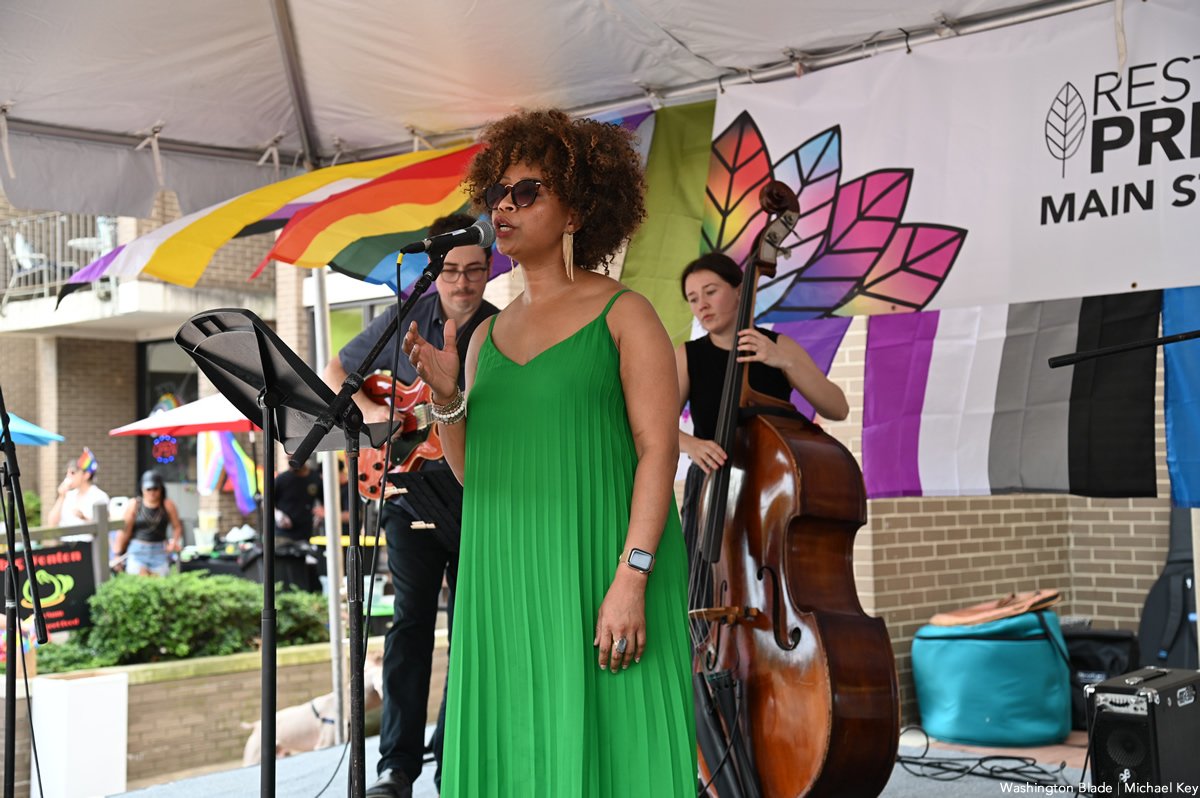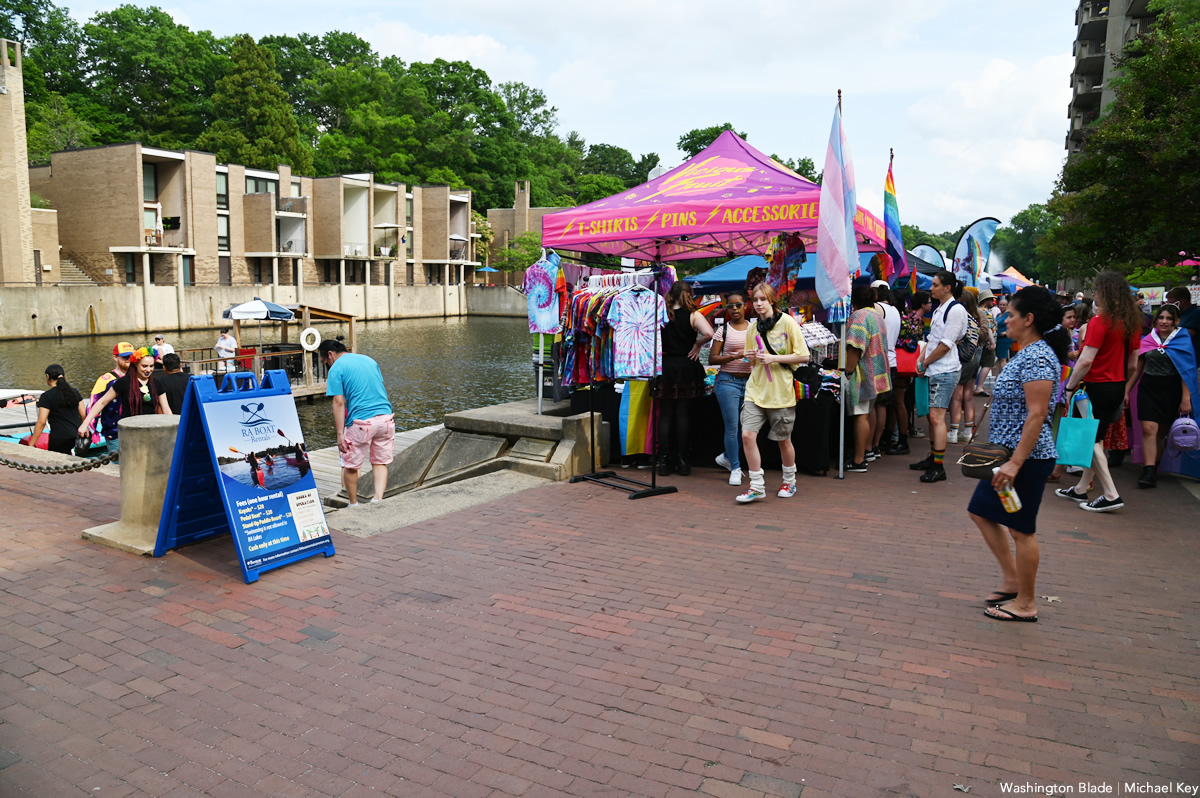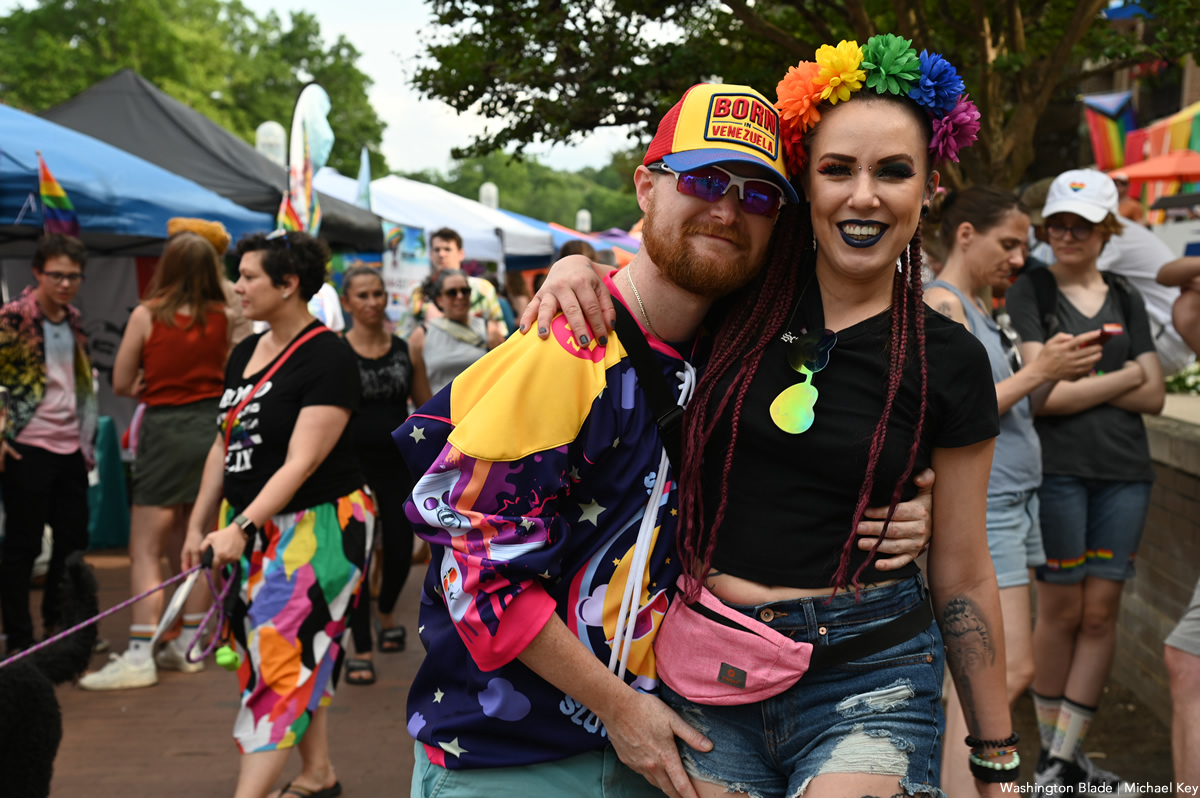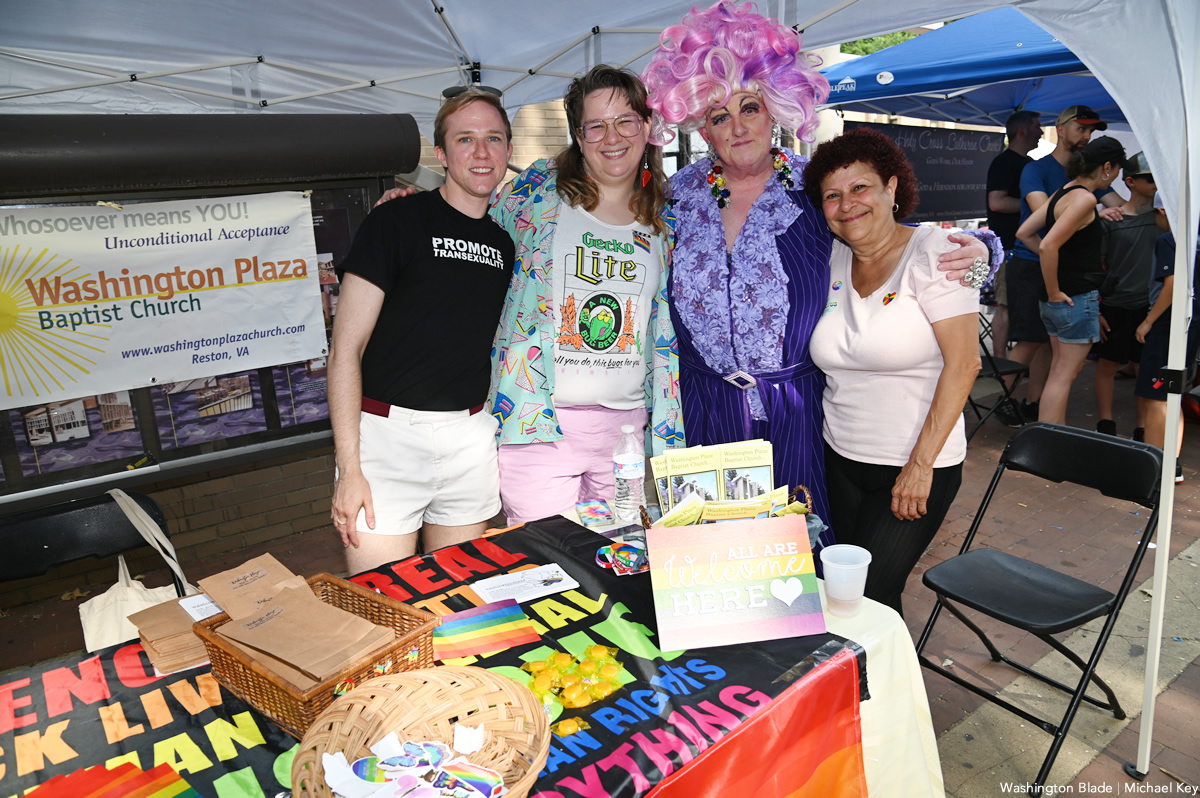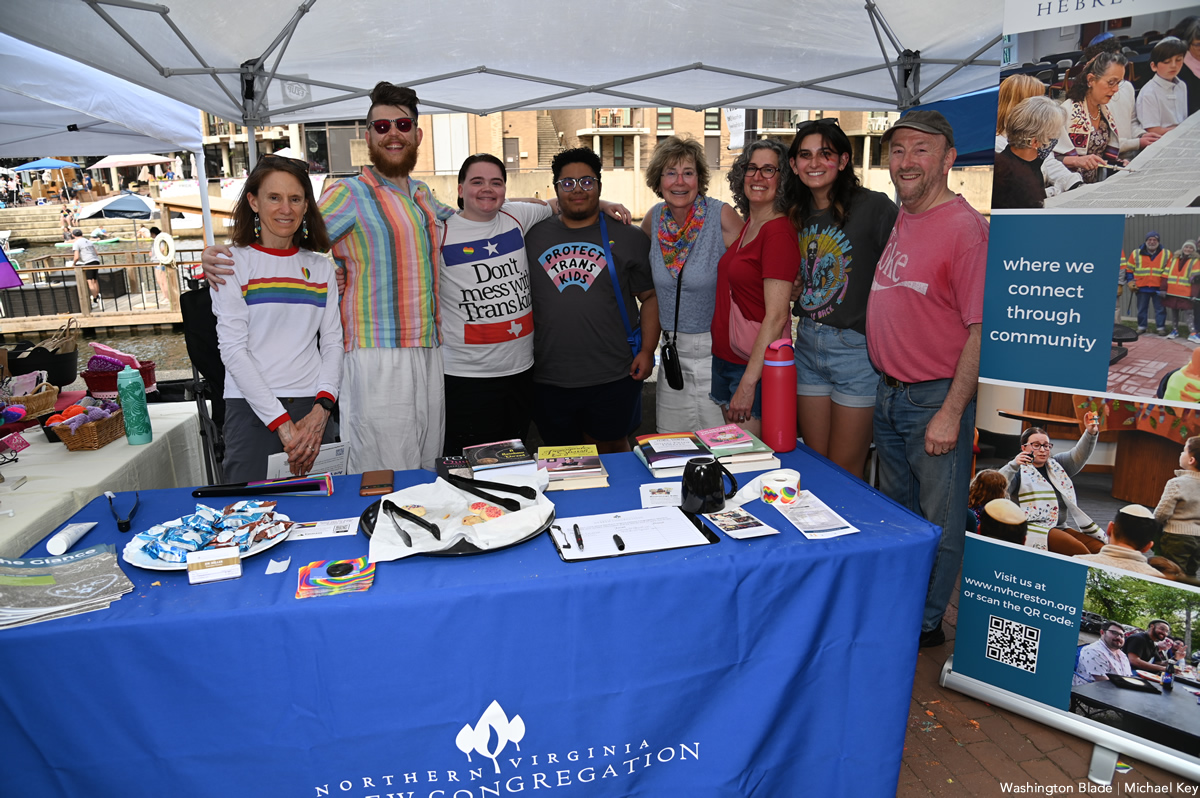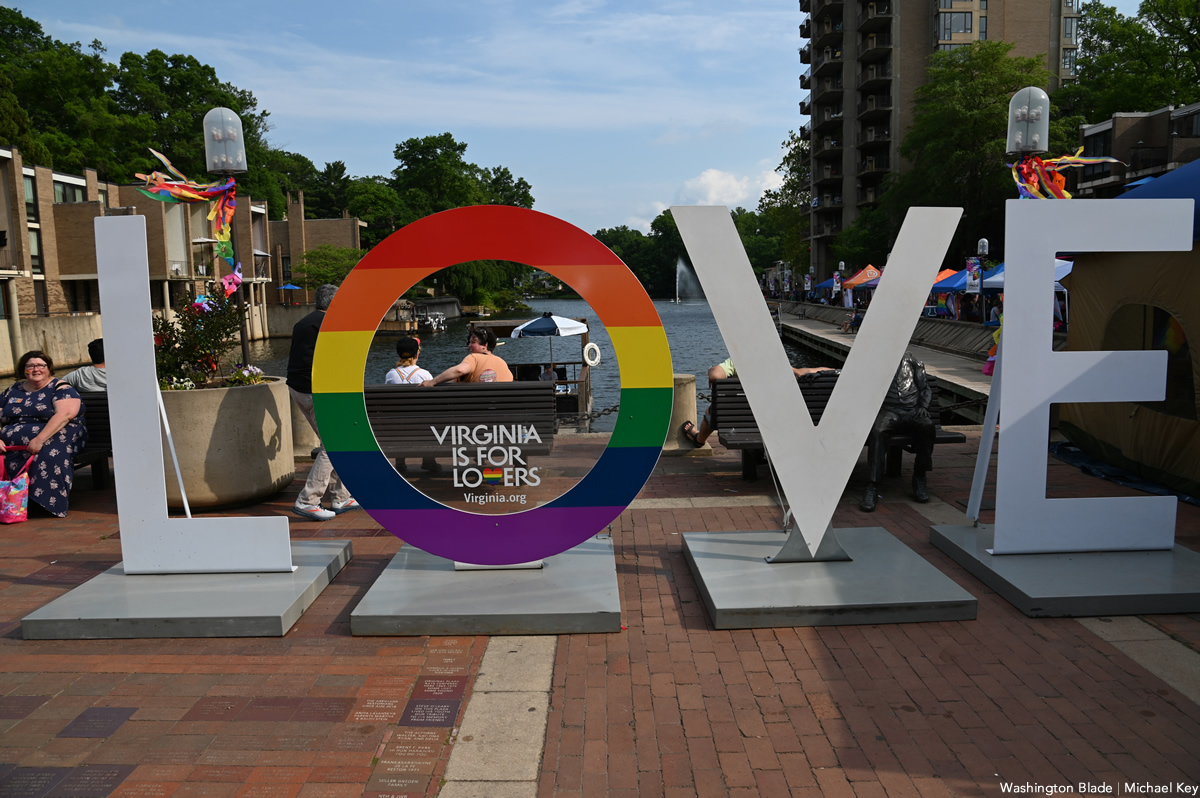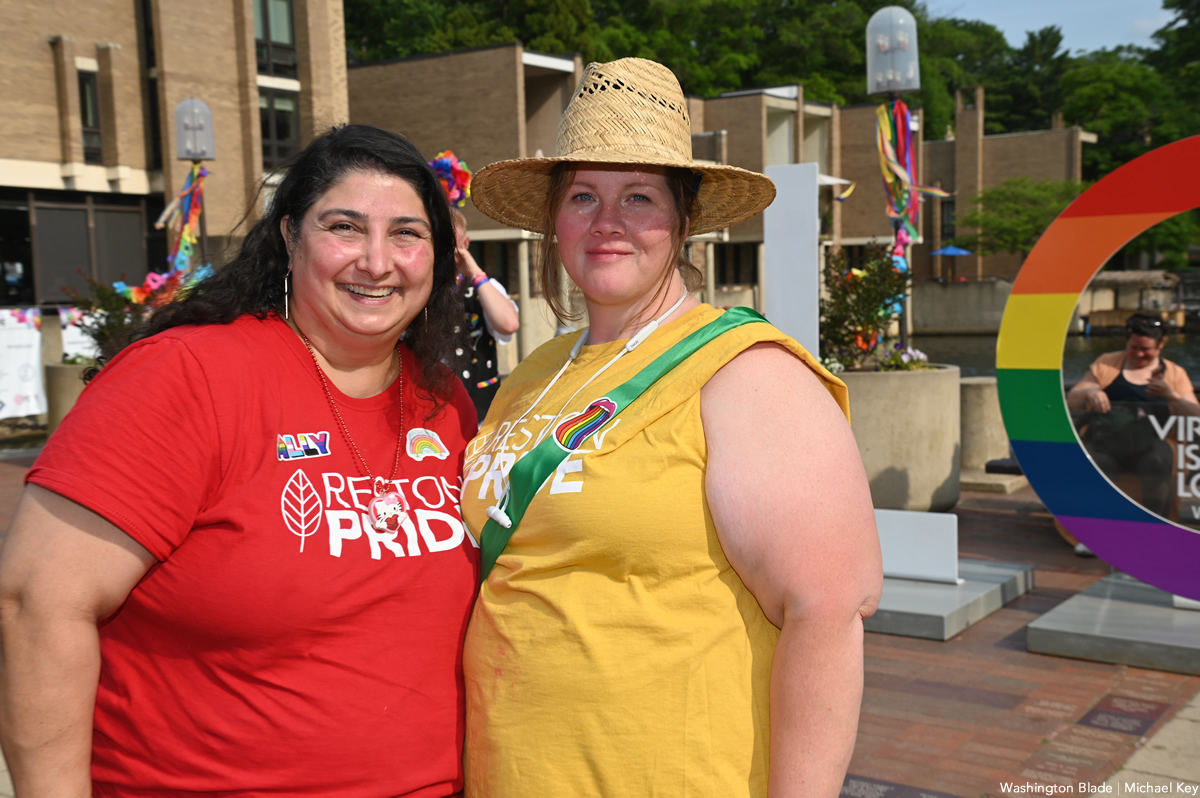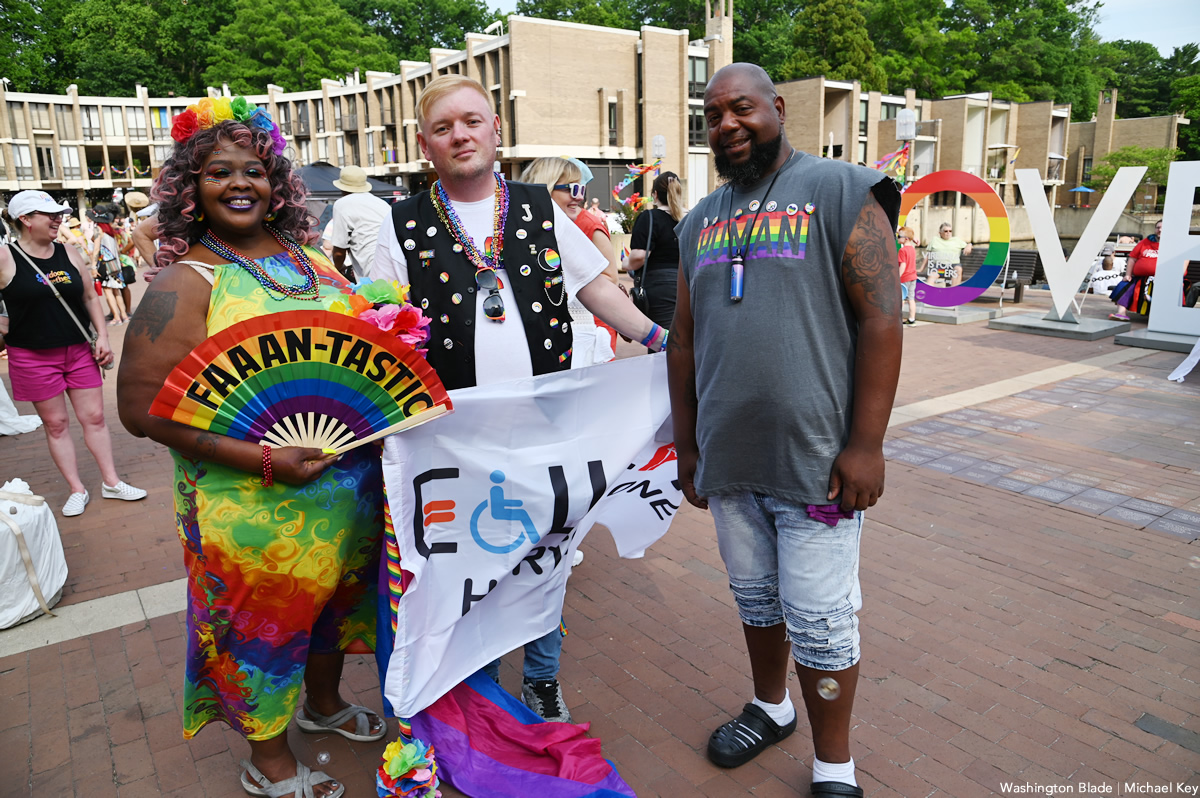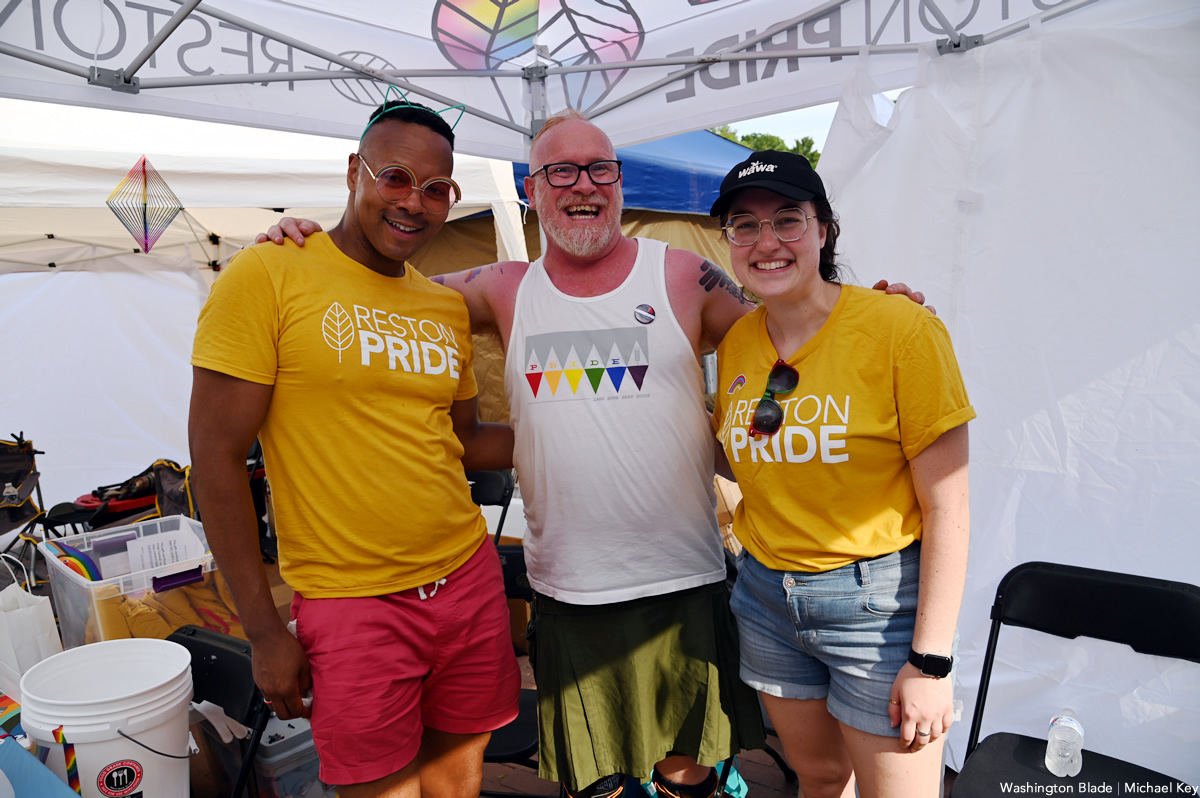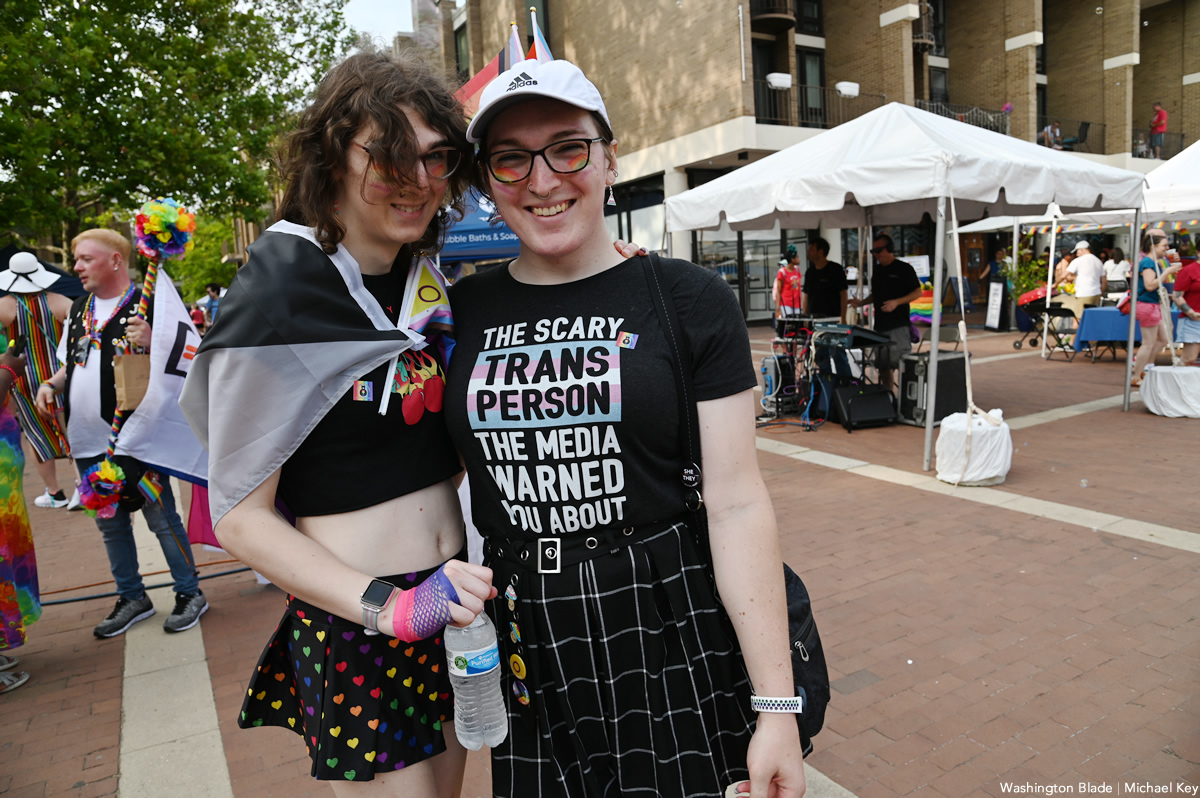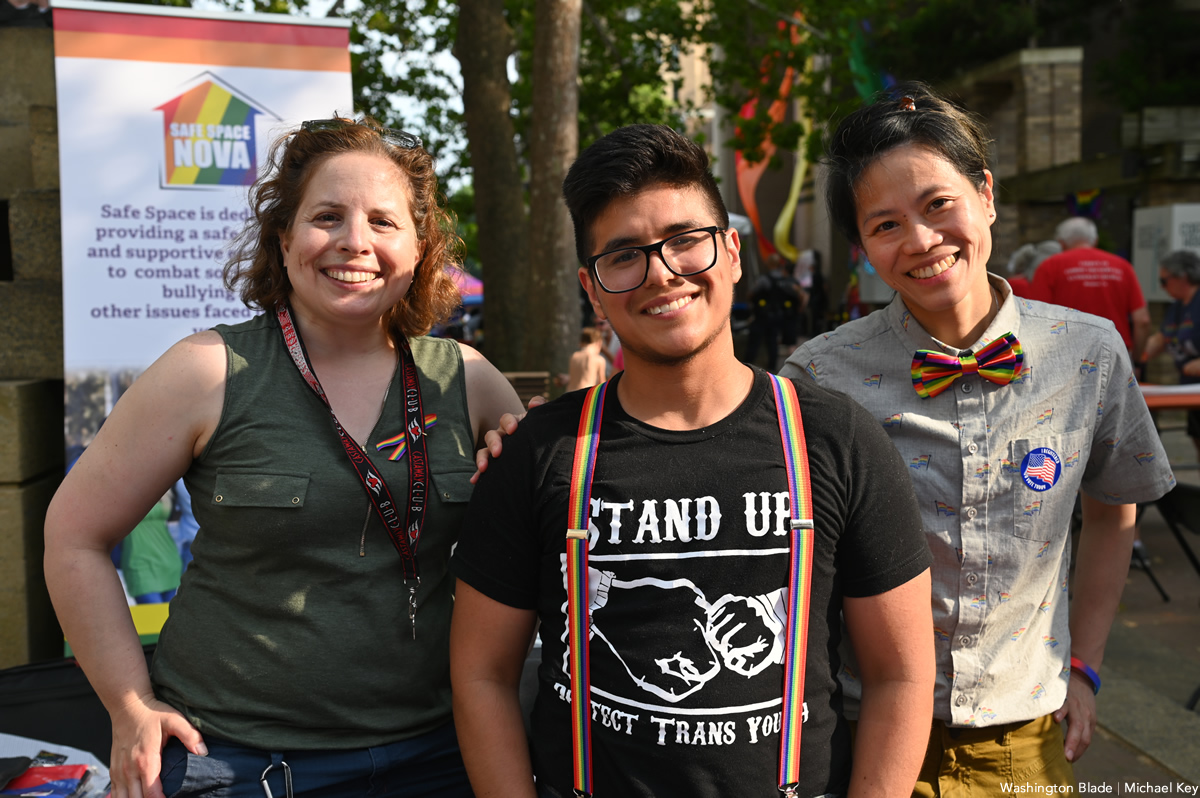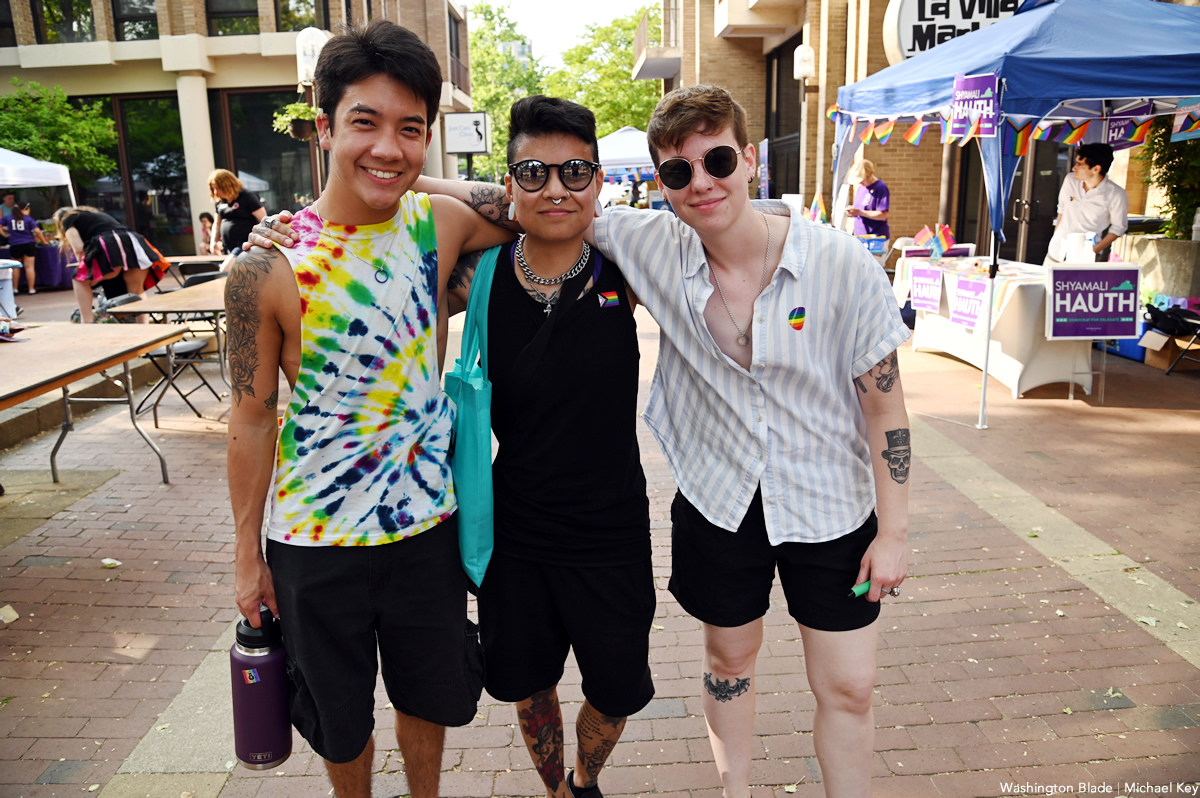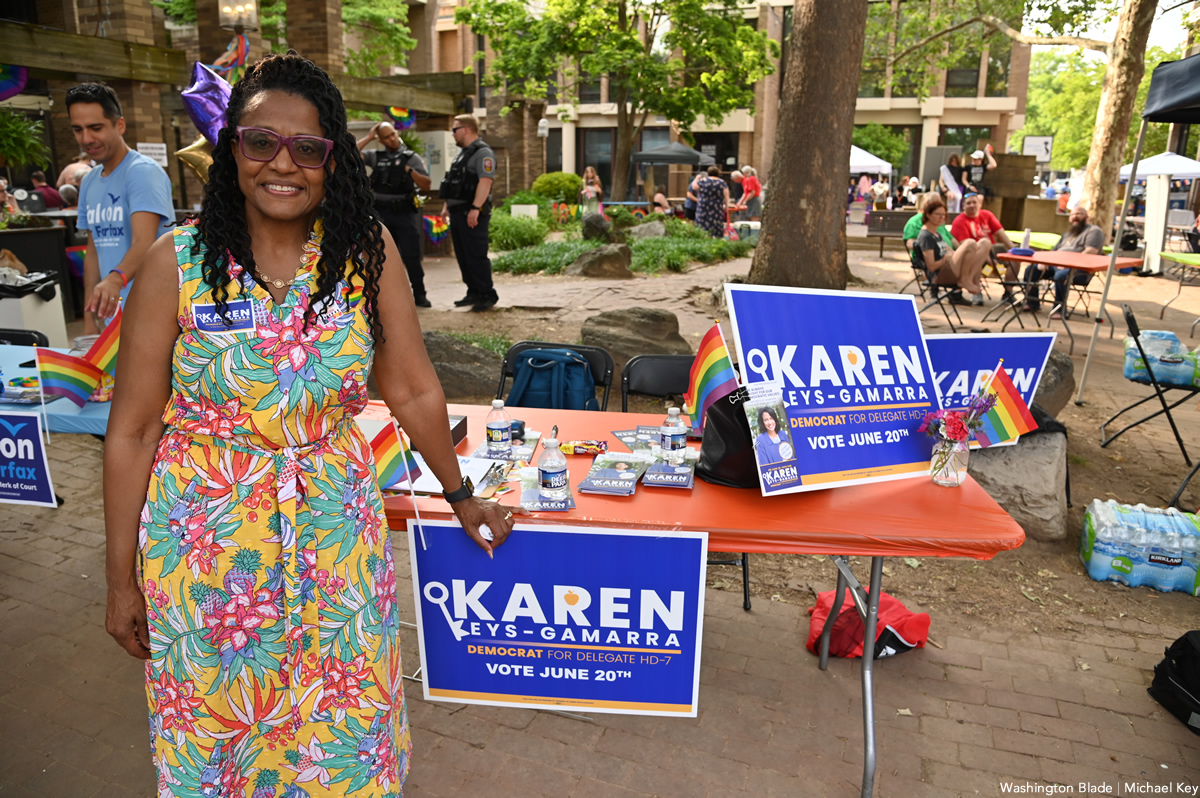 Covering @RestonPride for @WashBlade . @bettymusic performing: pic.twitter.com/sZaIlVANi8

— Michael Patrick Key (@MichaelKeyWB) June 3, 2023
PHOTOS: Alexandria Pride
Virginia city holds LGBTQ celebration at City Hall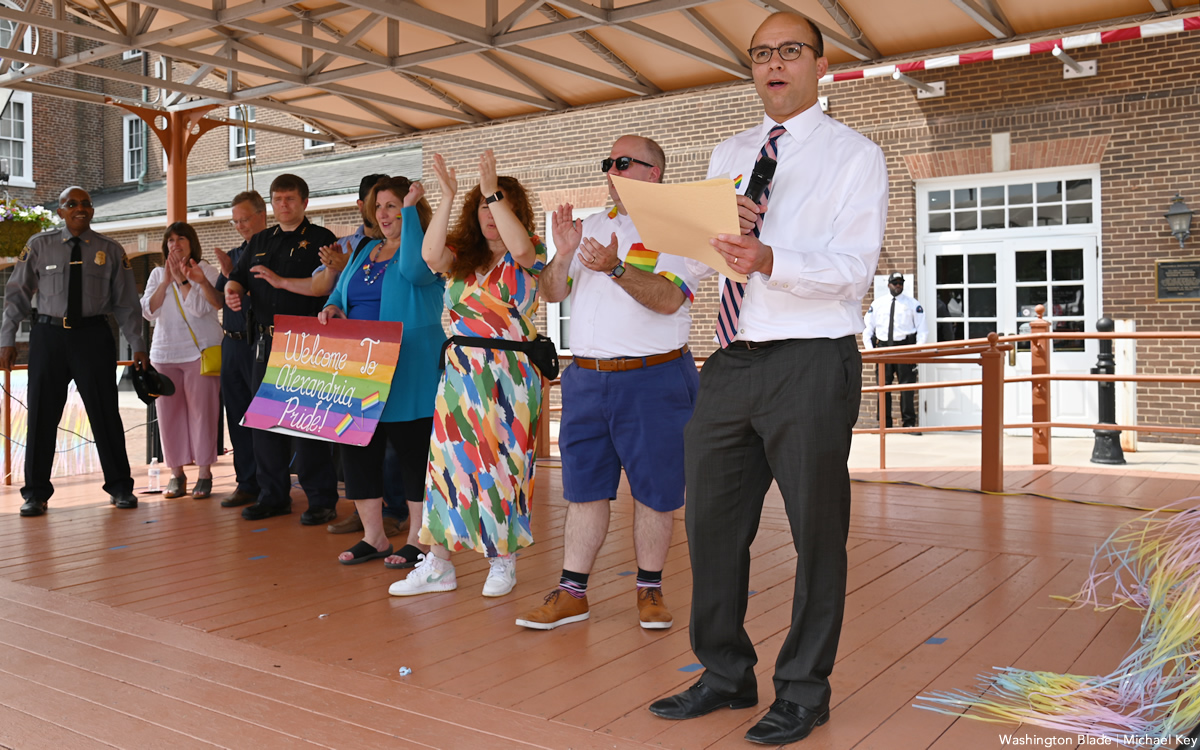 The City of Alexandria, Va. held its sixth annual LGBTQ Pride Festival at Alexandria City Hall on Saturday, June 3.
(Washington Blade photos by Michael Key)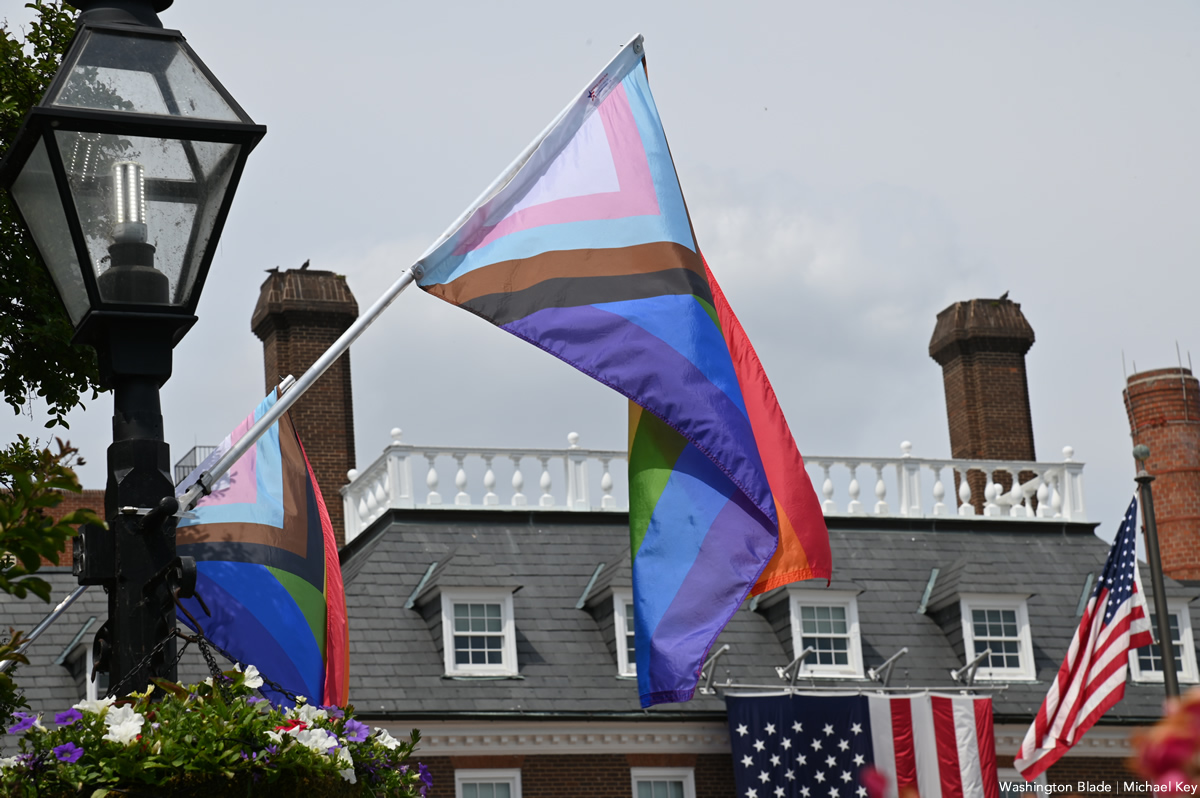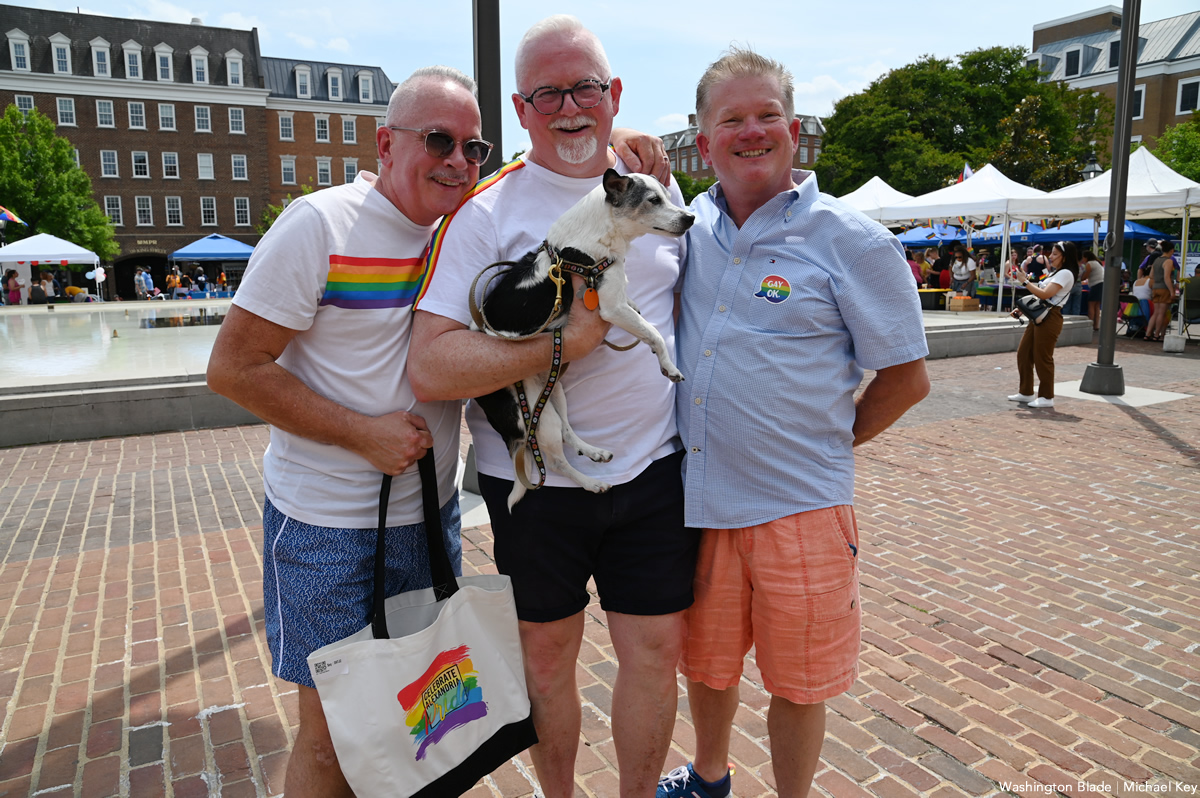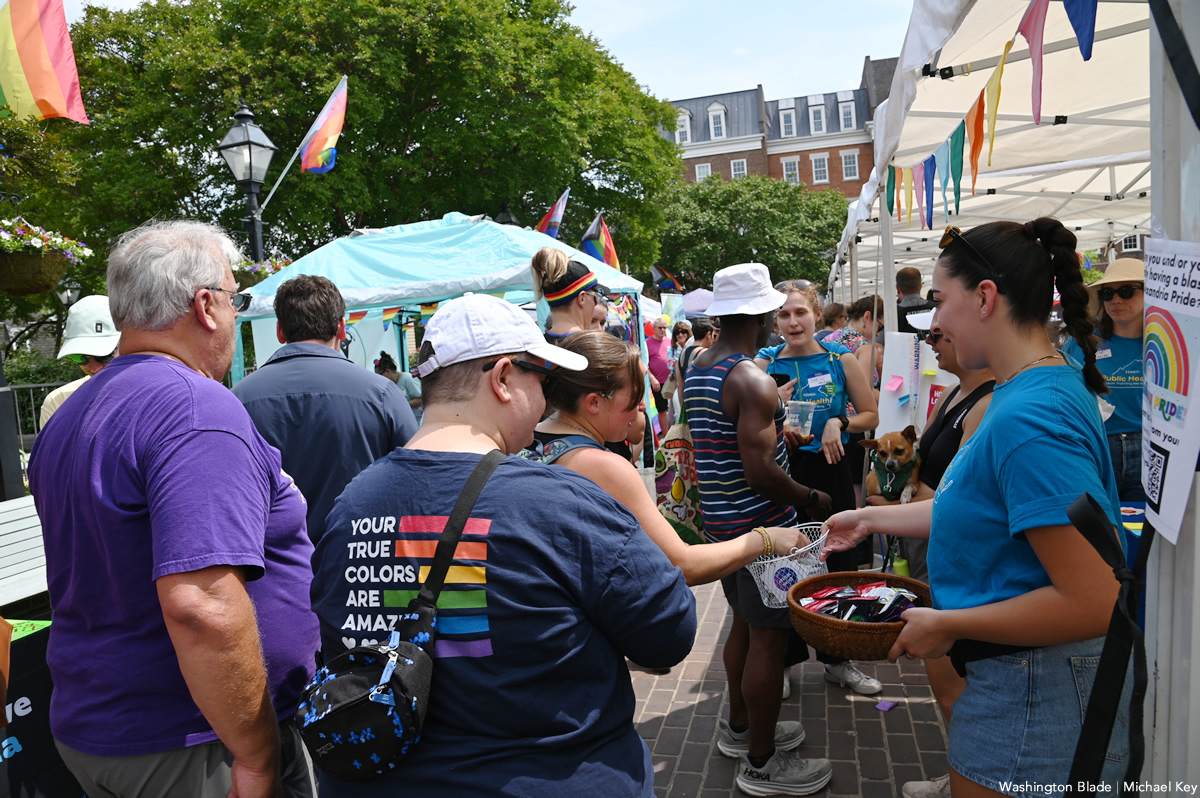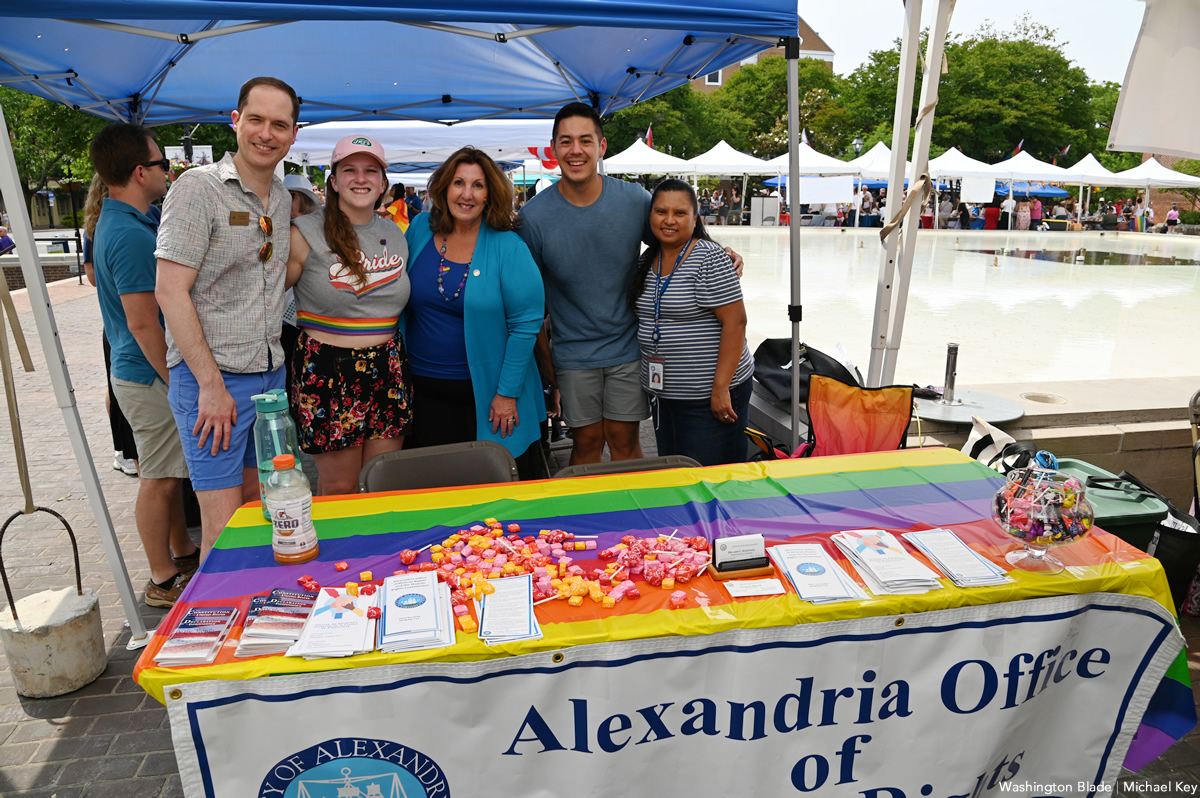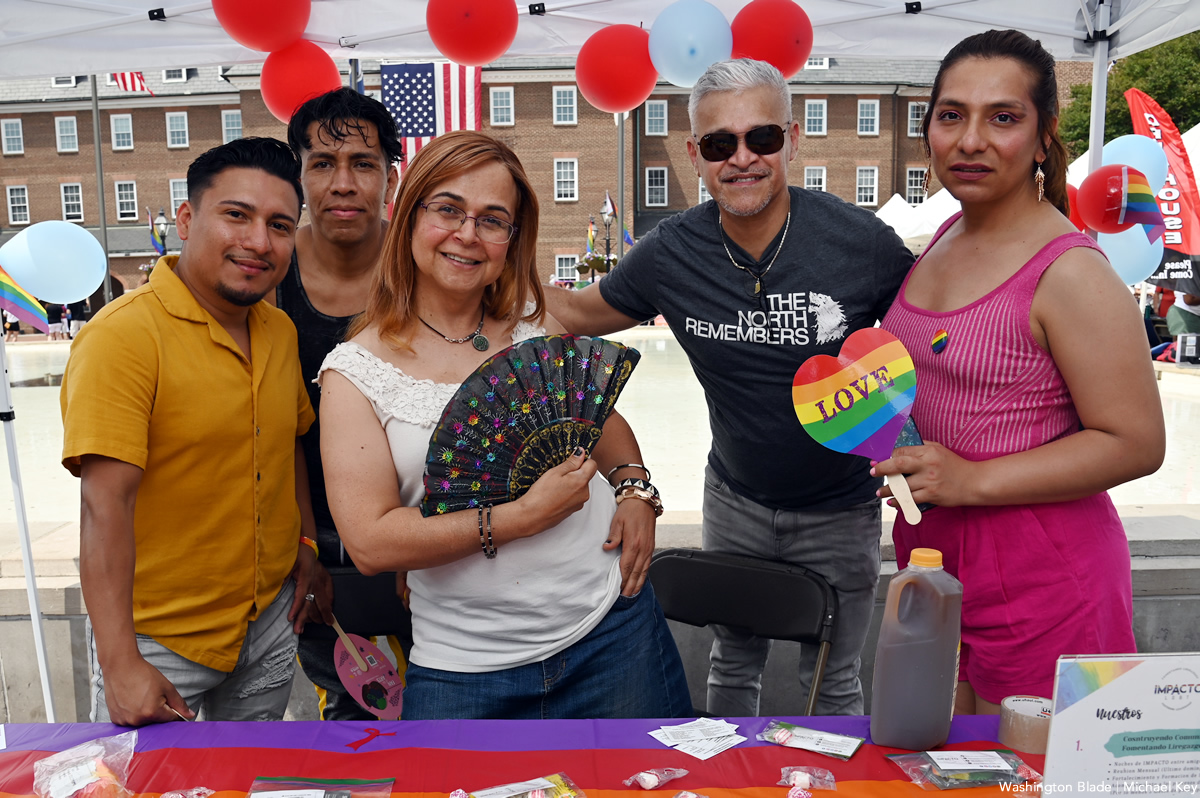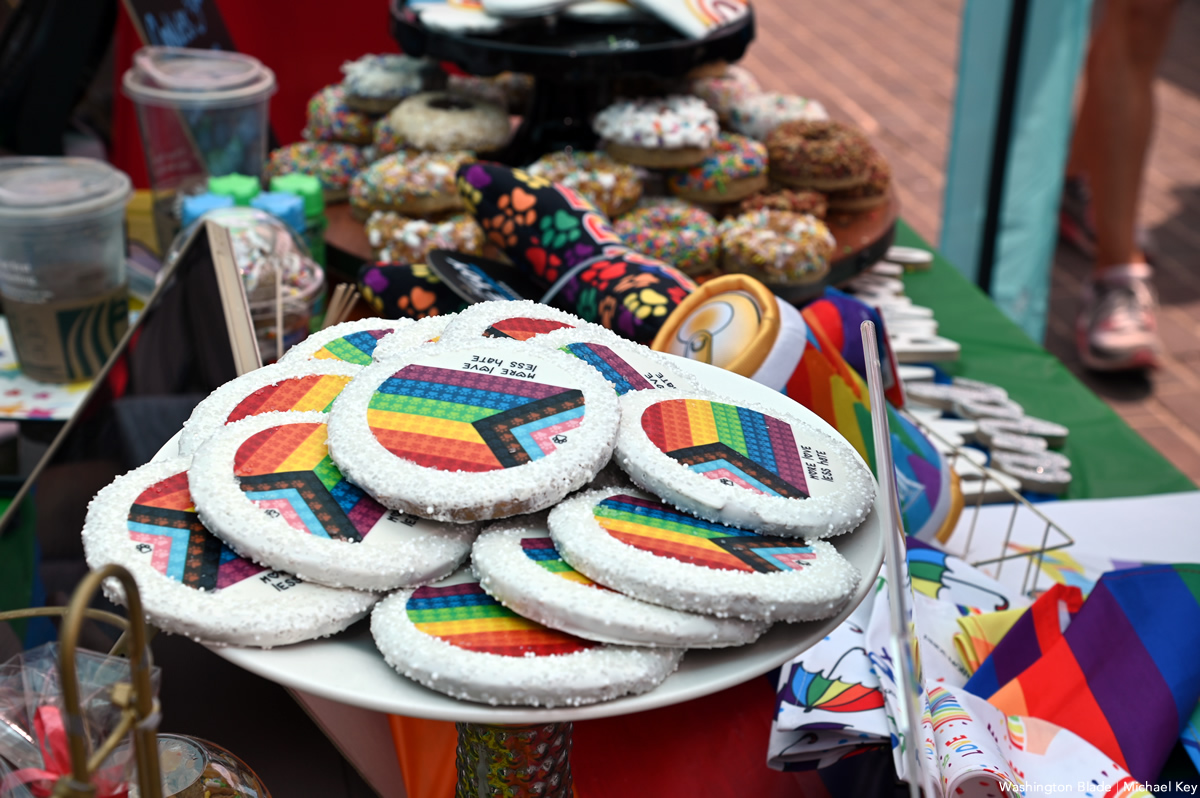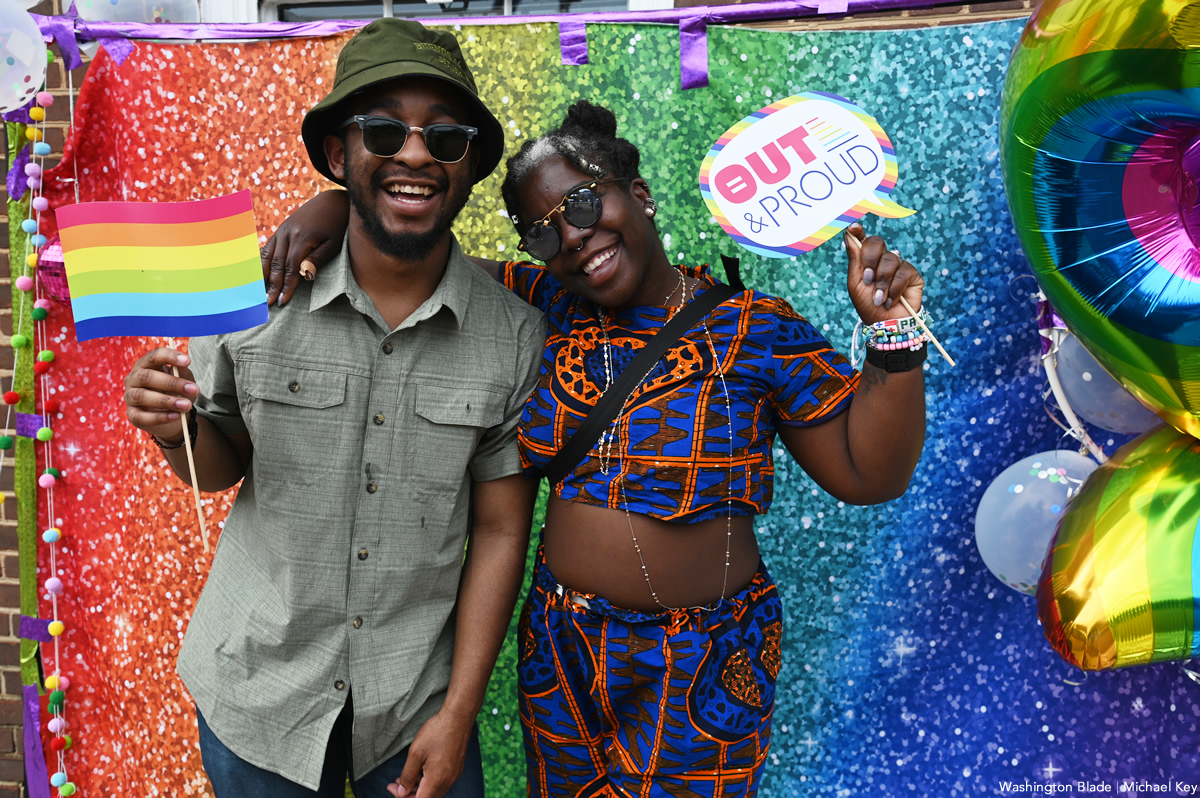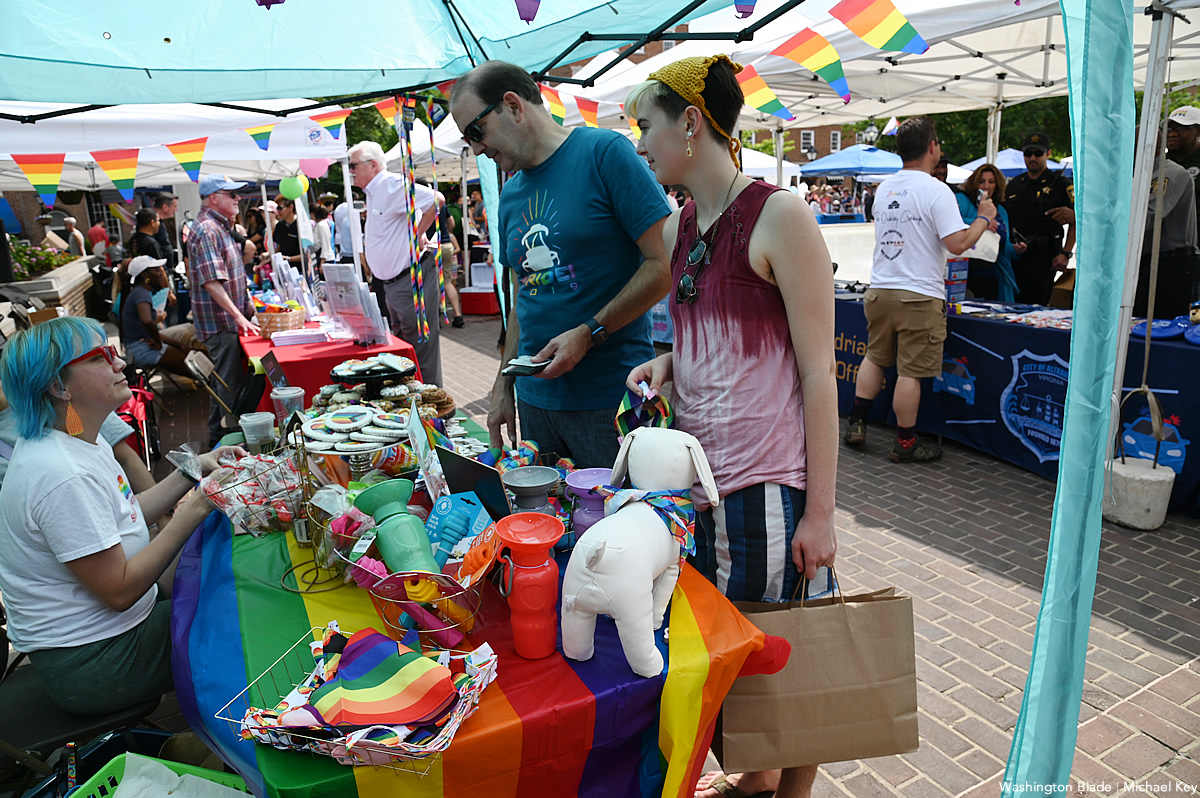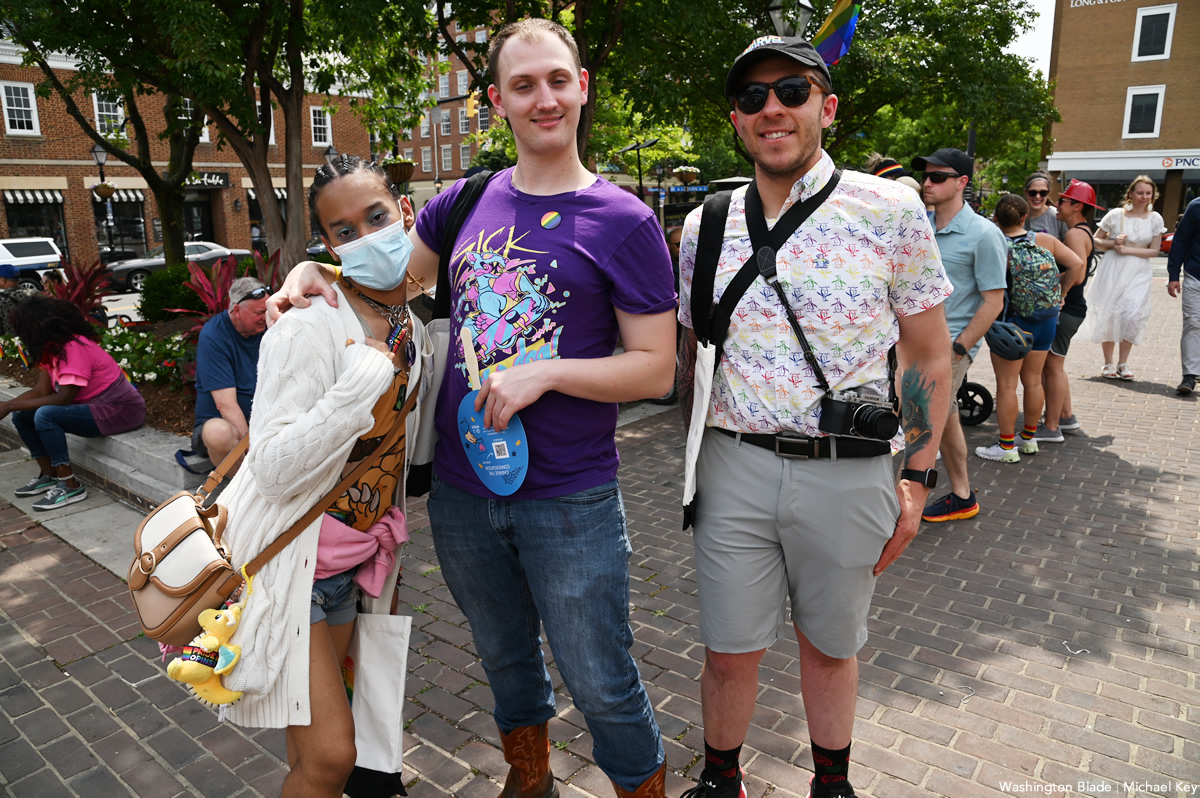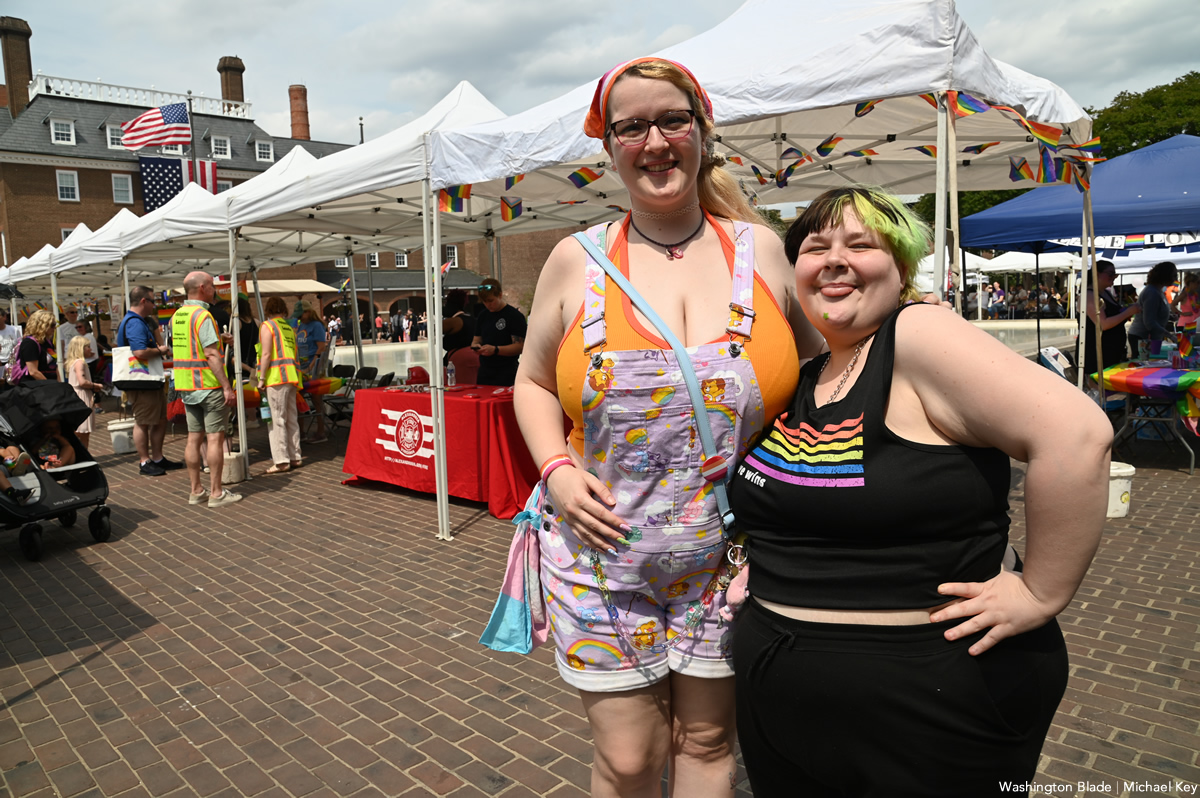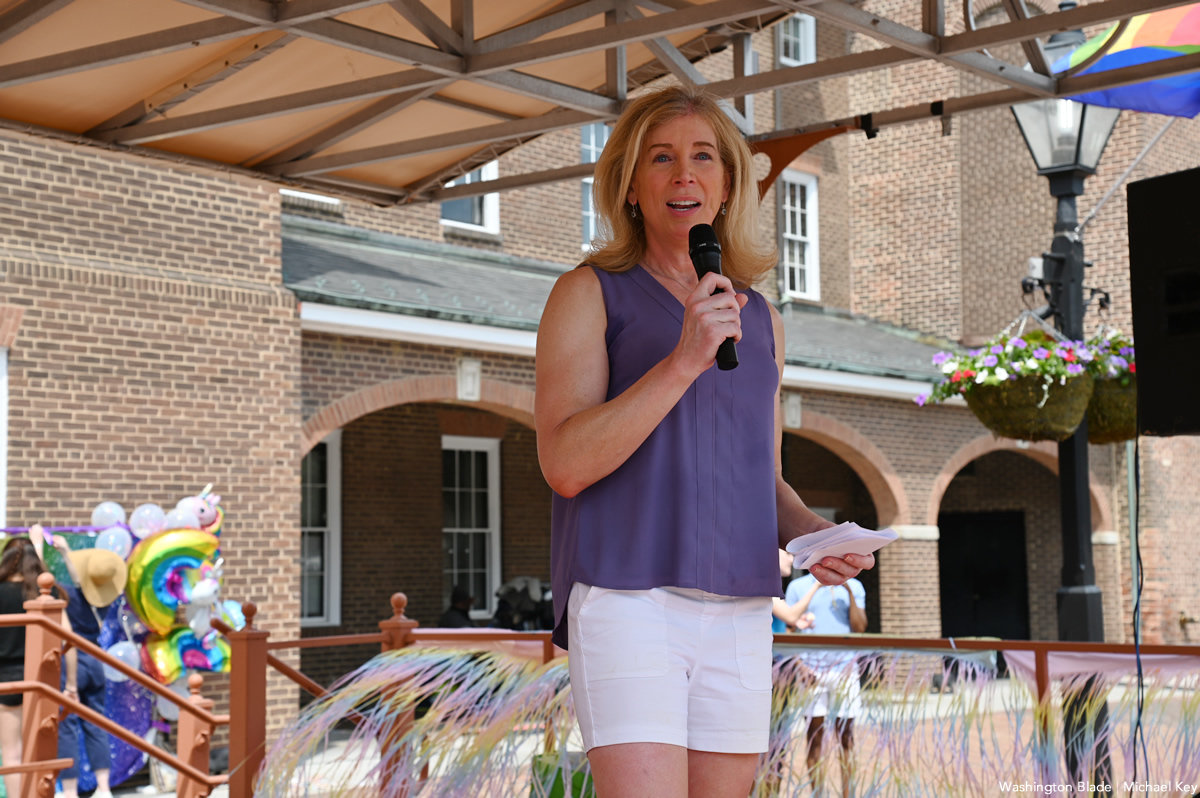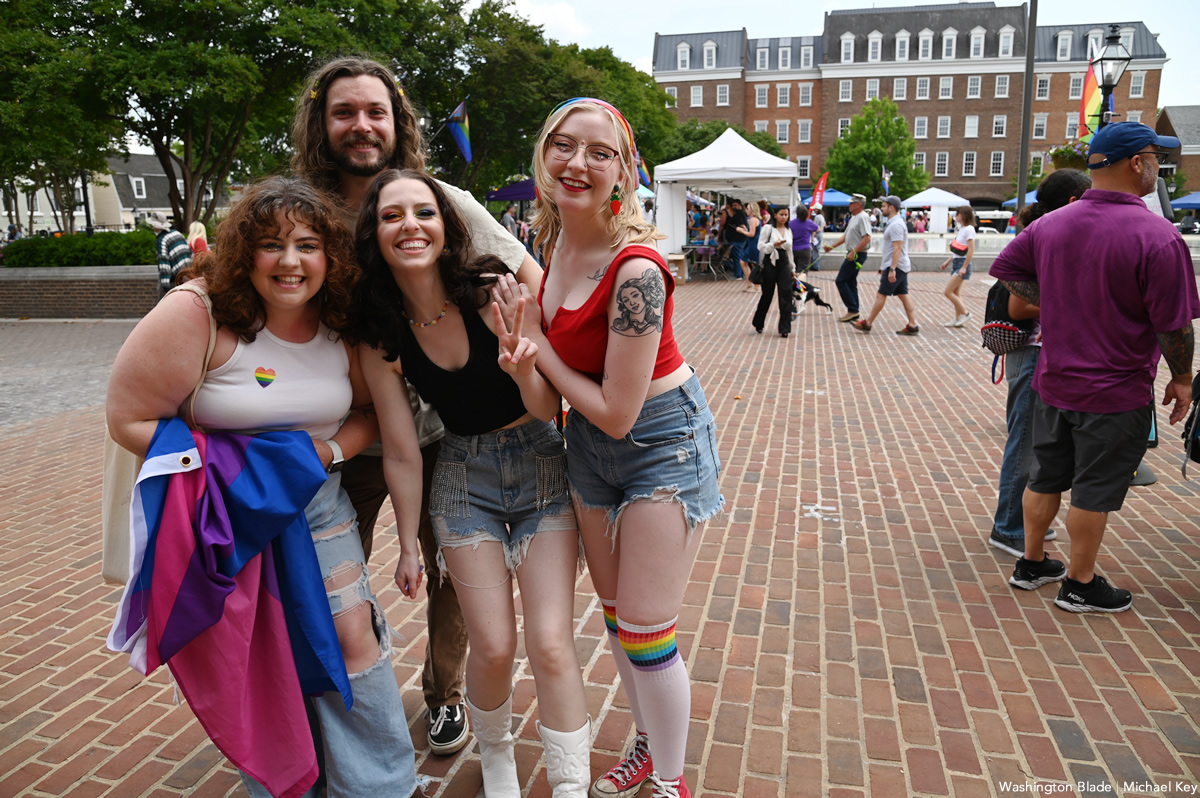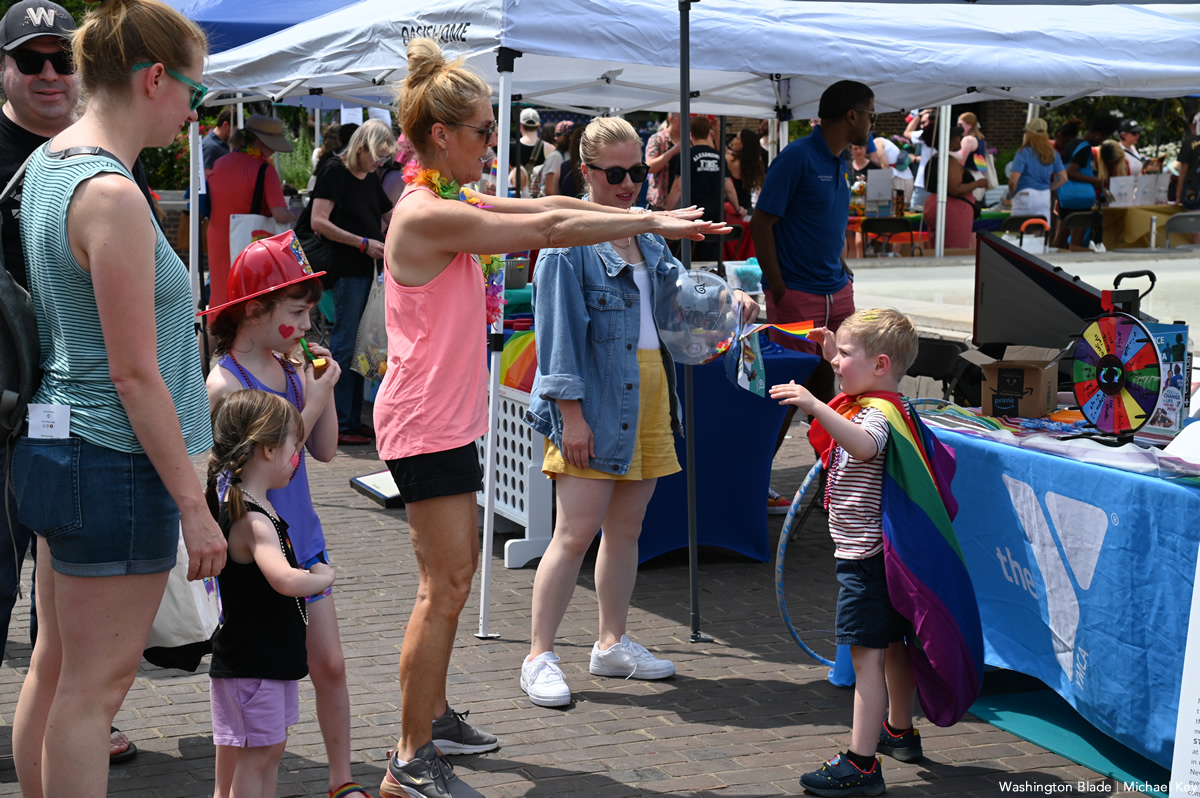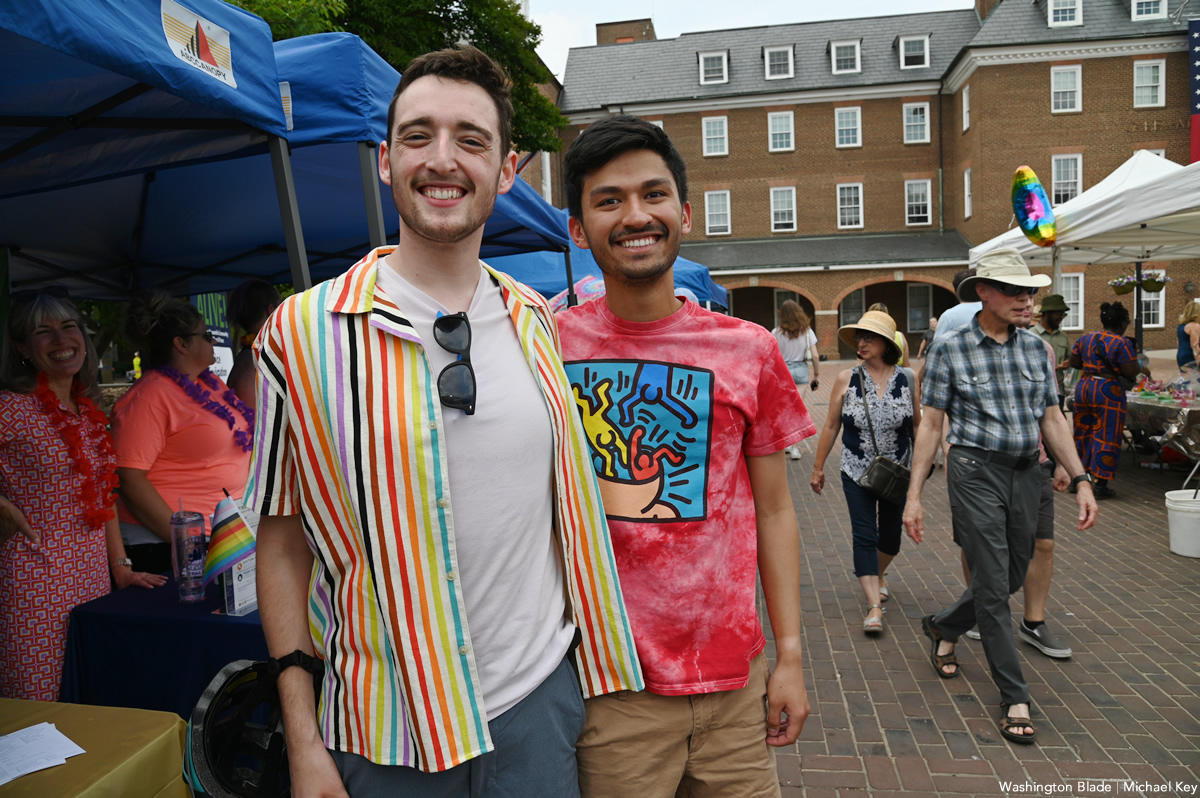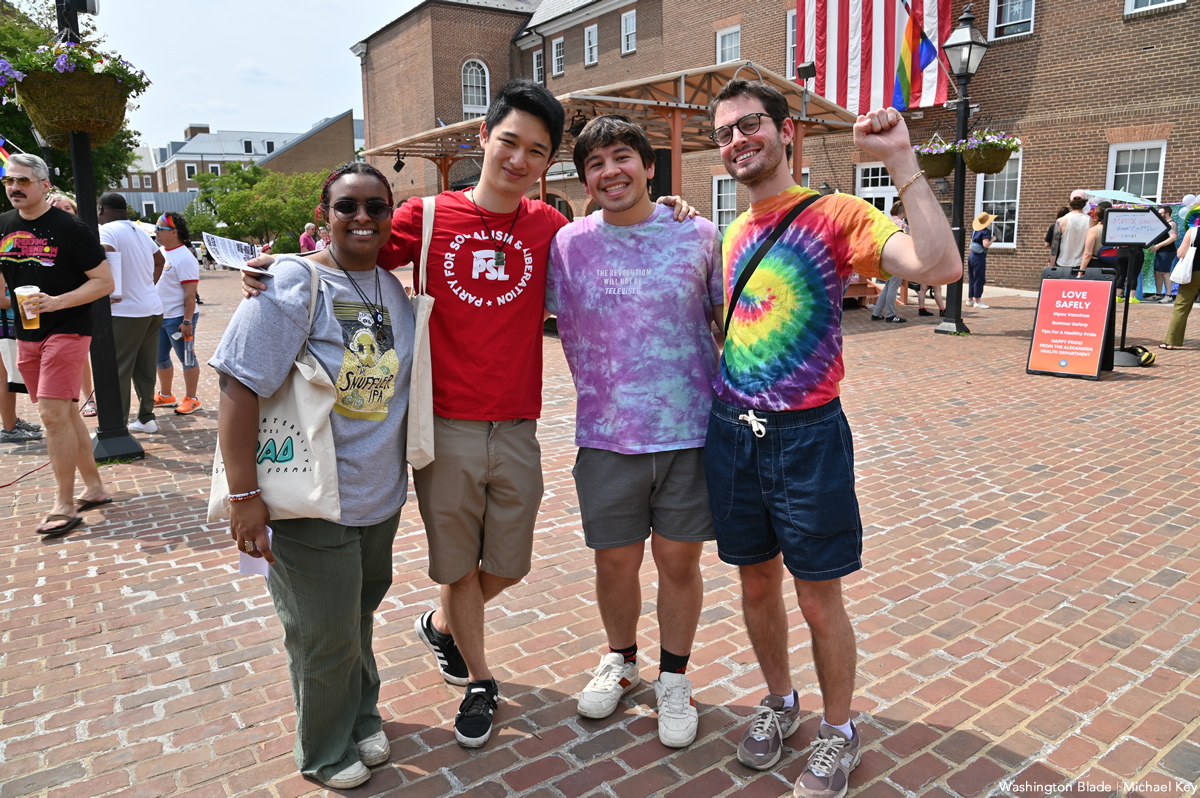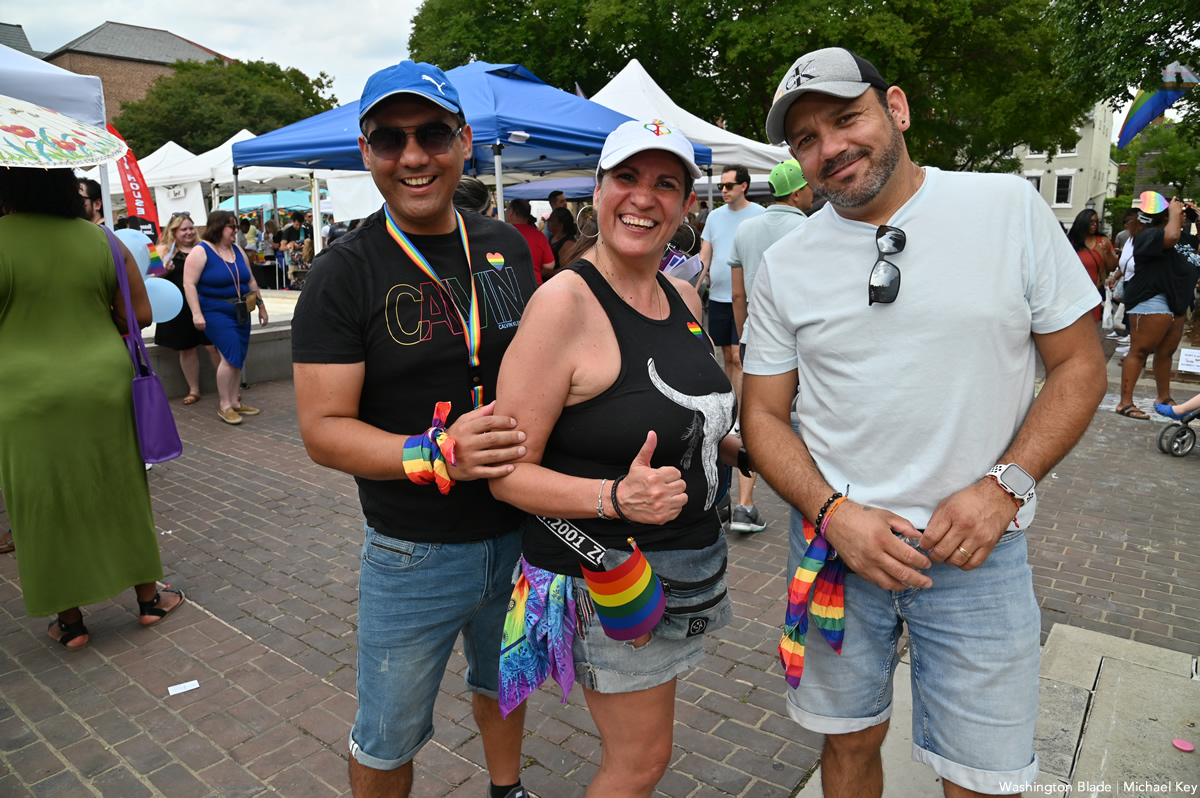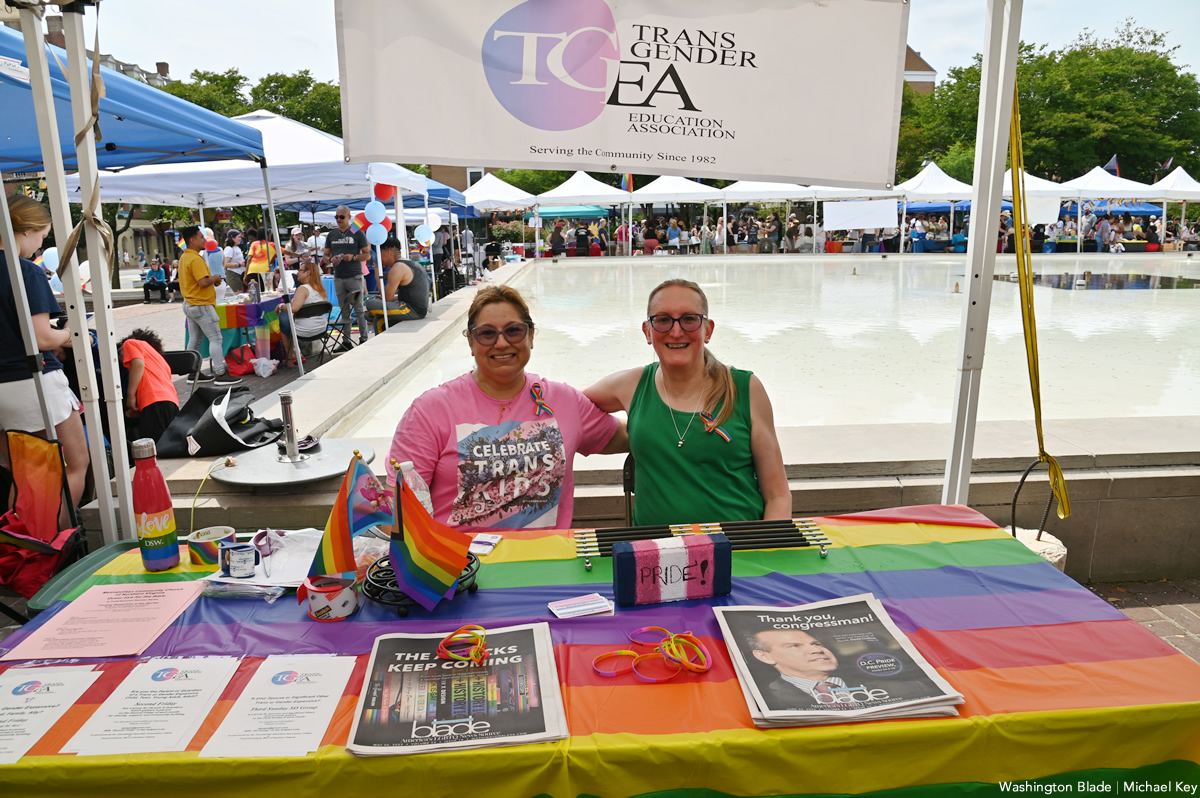 Covering Alexandria Pride for @WashBlade . #Pride #Pride2023 pic.twitter.com/bG0fJk24Lv

— Michael Patrick Key (@MichaelKeyWB) June 3, 2023