Out on the Hill runs Sept. 14-17
Hundreds expected at annual National Black Justice Coalition event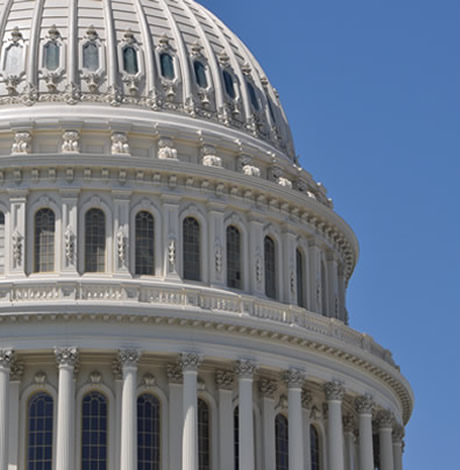 The National Black Justice Coalition hosts "Out on the Hill: the Post-Obama Era, What's Next?" at various locations on Wednesday, Sept. 14 through Saturday, Sept. 17.
"Building Black Futures: Issue Advocacy Day" on Capitol Hill is at the U.S. Capitol all day on Wednesday, Sept. 14. The focus will be on movement for black lives policy platform.
On Thursday, Sept. 15 the Congressional Black Caucus Foundation holds its 46th annual Legislative Conference at the D.C. Convention Center from 9 a.m.-5 p.m.The National Black Justice Coalition will have a booth.
Out on the Hill's welcome reception will be at the Human Rights Campaign (1640 Rhode Island Ave., N.W.) from 6-8 p.m.
"The Tipping Point: Fast Tracking the End of AIDS" is at D.C. Convention Center from on Friday, Sept. 16 from 1:30-3:30 p.m. Events will include "Black Millennials: Building National and Local Political Power," "A Blue Print for Meaningful Criminal Justice Reform" and more. A rooftop reception will be held at the Beacon Hotel (1615 Rhode Island Ave., N.W.) from 6-10 p.m. with an open bar from 6-7 p.m.
There will be a closing brunch focusing on the stage of the black LGBTQ/SGL community at Acadiana Restaurant (901 New York Ave., N.W.) on Saturday, Sept. 17from 11:30 a.m.-4:30 p.m.
Registration is $75 through Friday, Sept. 9. Regular registration is $100 and on-site registration is $125. For more information and to register, visit nbjc.org.
10 LGBTQ events this week
Drag, dancing and kite flying among highlights
Below are our picks for some of the most fun and creative things to do this week in the DMV that are of special interest to the LGBTQ community.
---
Drag Queen Trivia Tuesday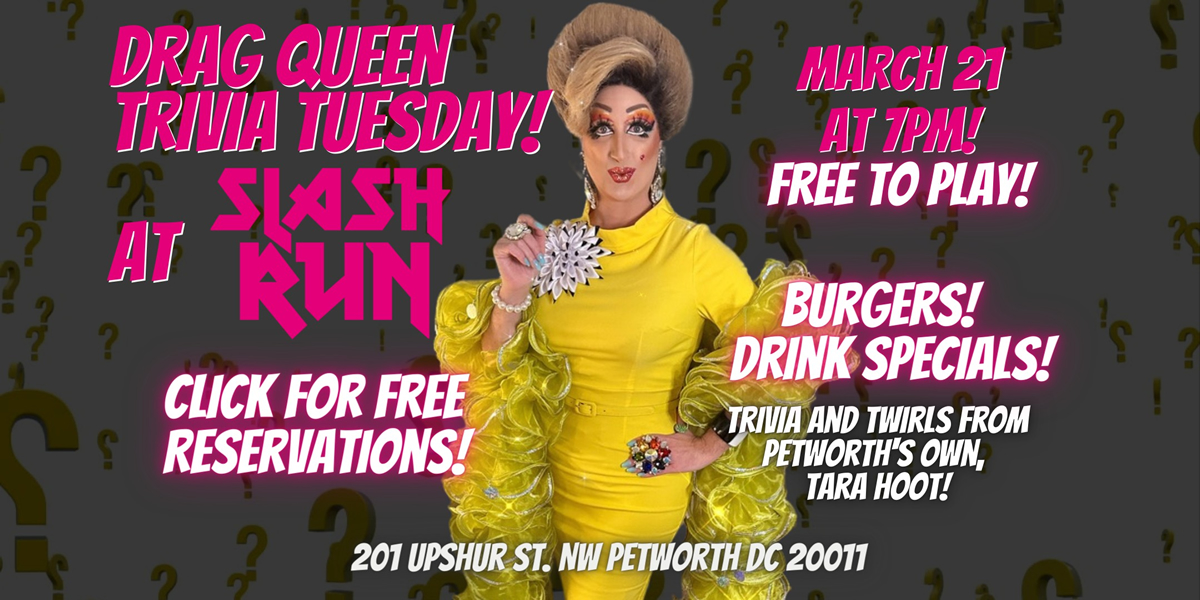 Tuesday, March 21
7 p.m.
Slash Run
201 Upshur Street, N.W.
Facebook | Reservations
Tara Hoot leads a game of trivia at Slash Run on Tuesday.
---
Daddy Issues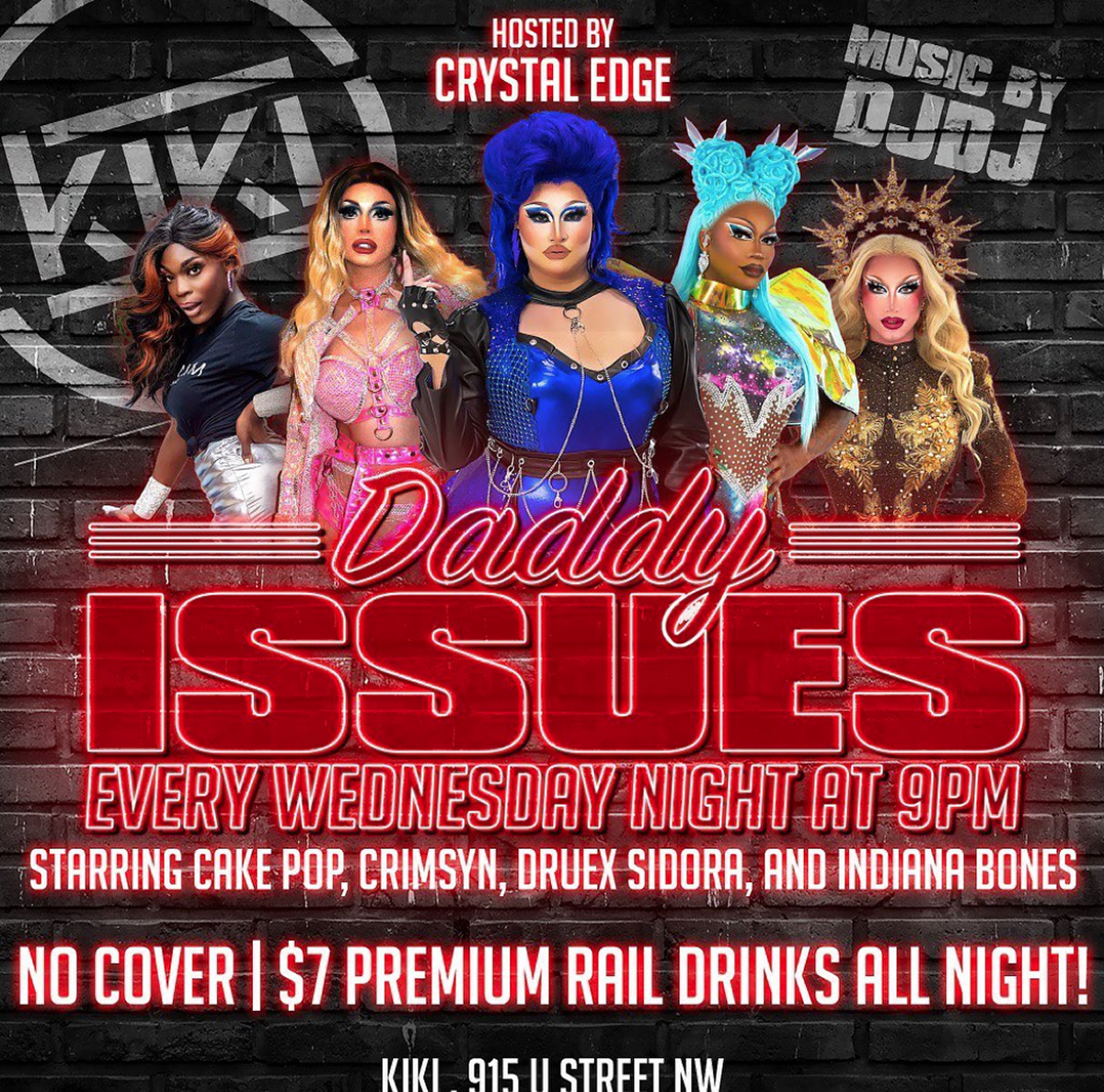 Wednesday, March 22
9 p.m.
Kiki
915 U Street, N.W.
Instagram | Website
Crystal Edge leads the weekly drag show at Kiki on Wednesday.
---
DC Boys of Leather – March Happy Hour

Thursday, March 23
6-9 p.m.
Trade
1410 14th Street, N.W.
Facebook
Grab your gear and make your way to Trade for the March Happy Hour of the DC Boys of Leather.
---
RuPaul's Drag Race Viewing Party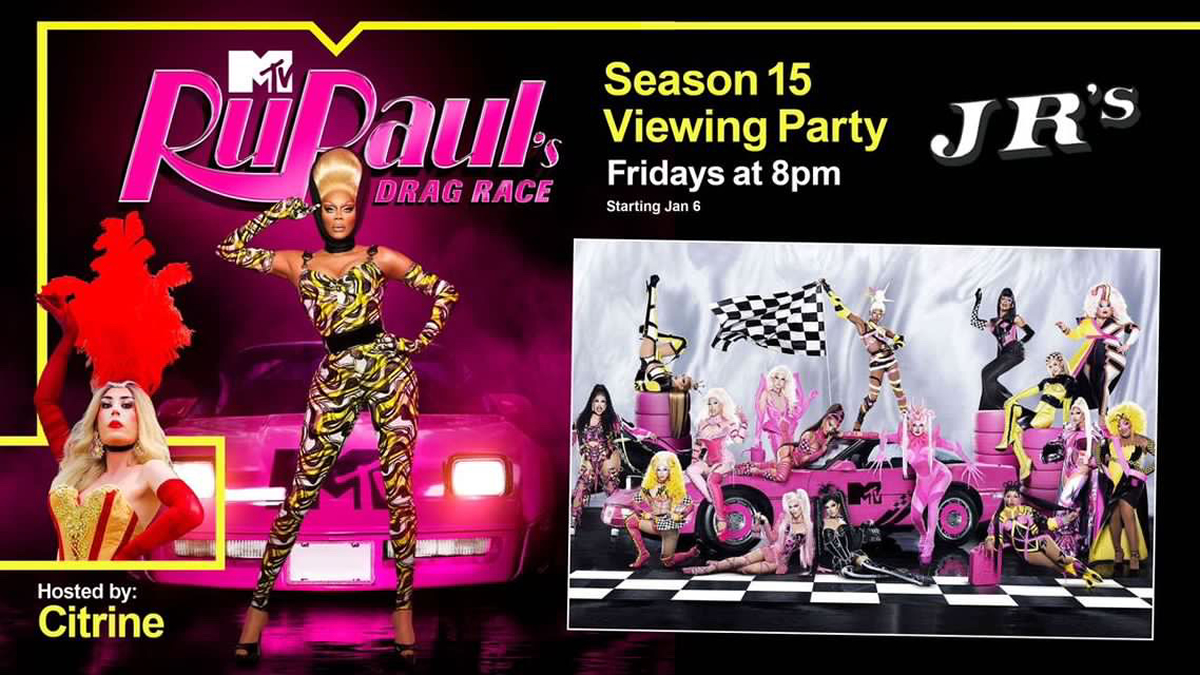 Friday, March 24
8 p.m.
JR.'s Bar
1519 17th Street, N.W.
Facebook
Citrine leads the RuPaul's Drag Race Season 15 Viewing Party at JR.'s Bar on Friday.
---
Kicks & Giggles Glow Crazy! Blacklight-Glow Paint Party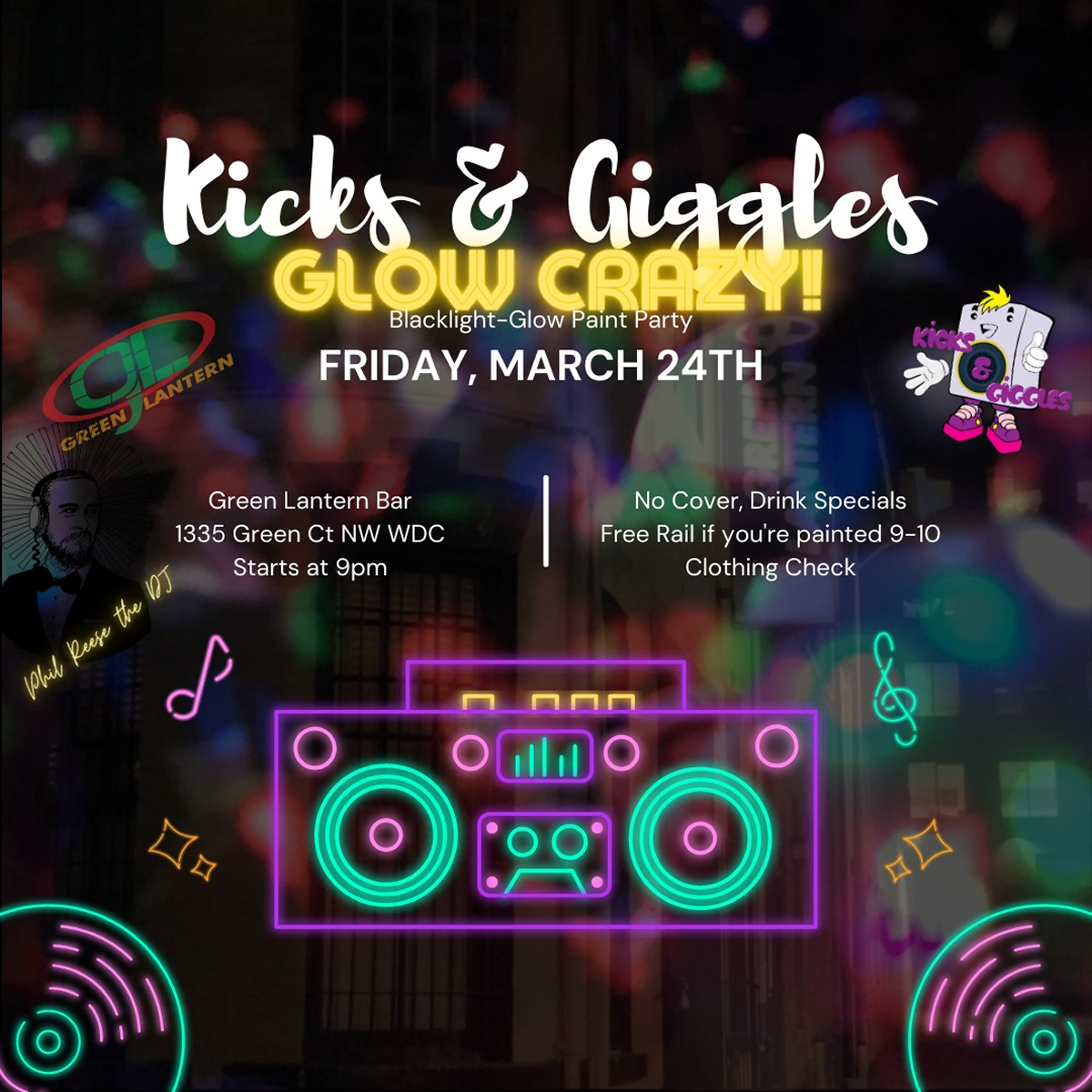 Friday, March 24
9 p.m.
Green Lantern
1335 Green Court, N.W.
No cover
Facebook
Kicks & Giggles bring you a glow-tastic time on Friday with a blacklight-glow paint party at the Green Lantern. There is a clothes check and there are free rail drinks if you are painted with glow paint between 9 and 10 p.m.
---
Good Times (Disco House Party)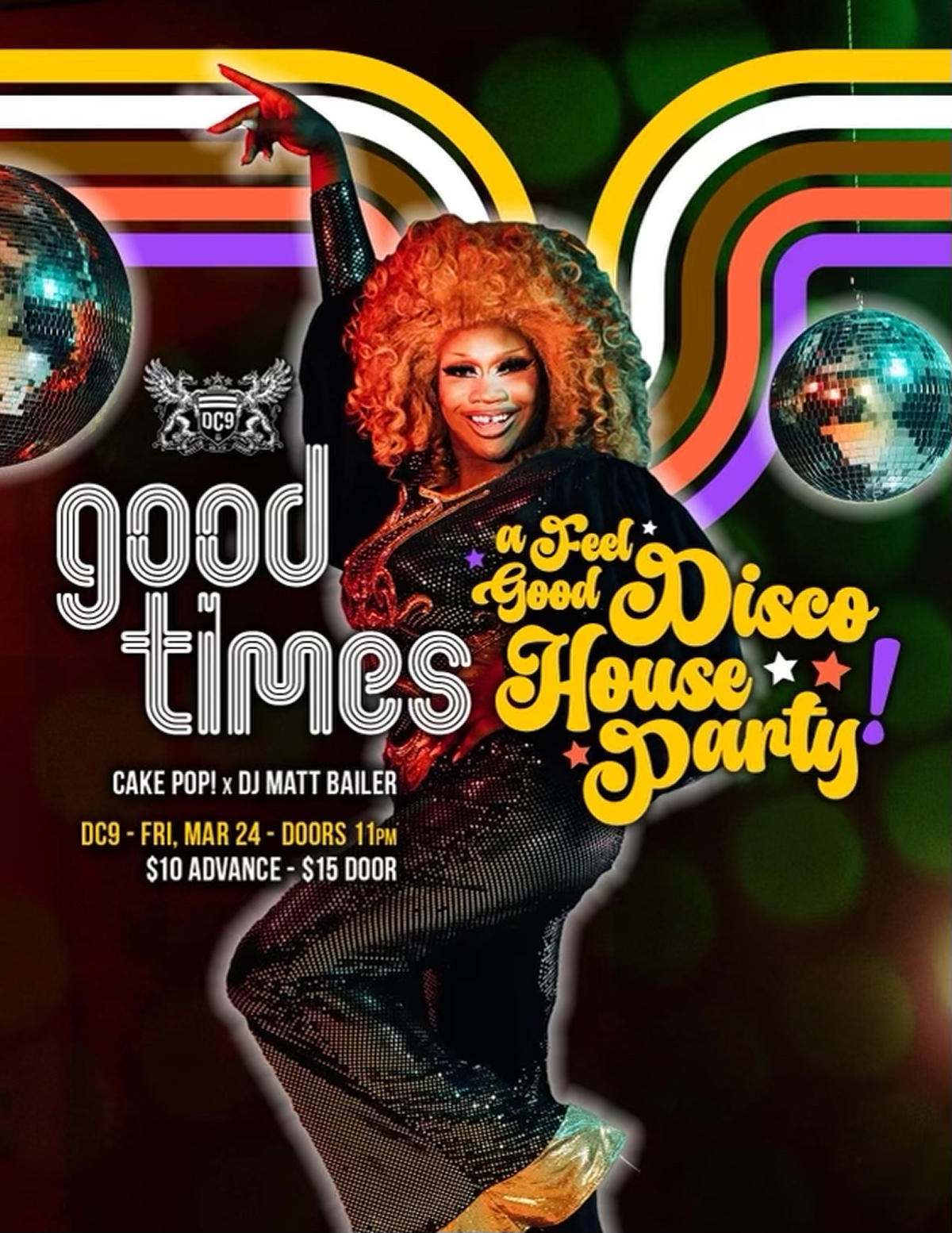 Friday, March 24
11 p.m.
DC9 Nightclub
1940 9th Street, N.W.
$10 advance / $15 door
Facebook | Eventbrite
Cake Pop! and DJ Matt Bailer entertain on Friday with a feel good Disco House Party at DC9 Nightclub.
---
Candela! UPROAR's Latinx Party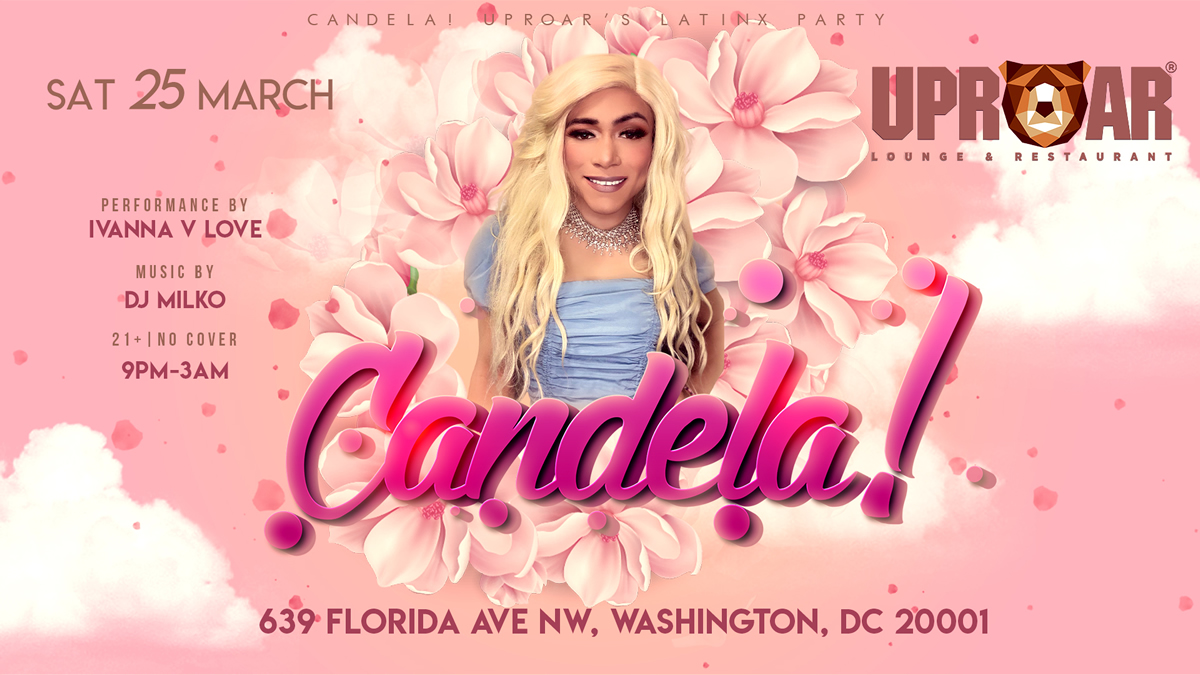 Saturday, March 25
9 p.m.
UPROAR Lounge & Restaurant
639 Florida Avenue, N.W.
Facebook
UPROAR Lounge & Restaurant hold a Latinx party on Saturday with a performance by Ivanna V Love.
---
Cherry Blossom Kite Festival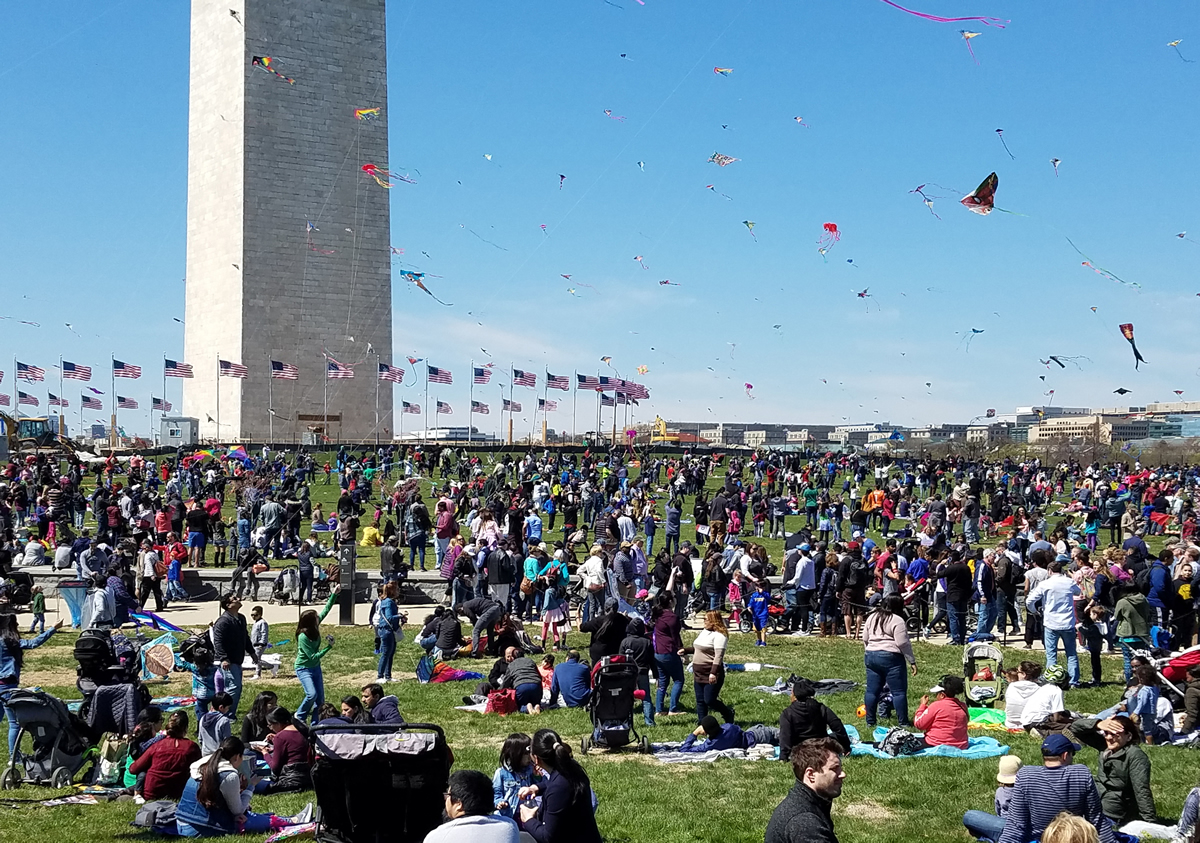 Saturday, March 25
10 a.m.-4:30 p.m.
Washington Monument
Facebook | Website
The annual kite festival is back on Saturday by the Washington Monument.
---
Cambria Drag Brunch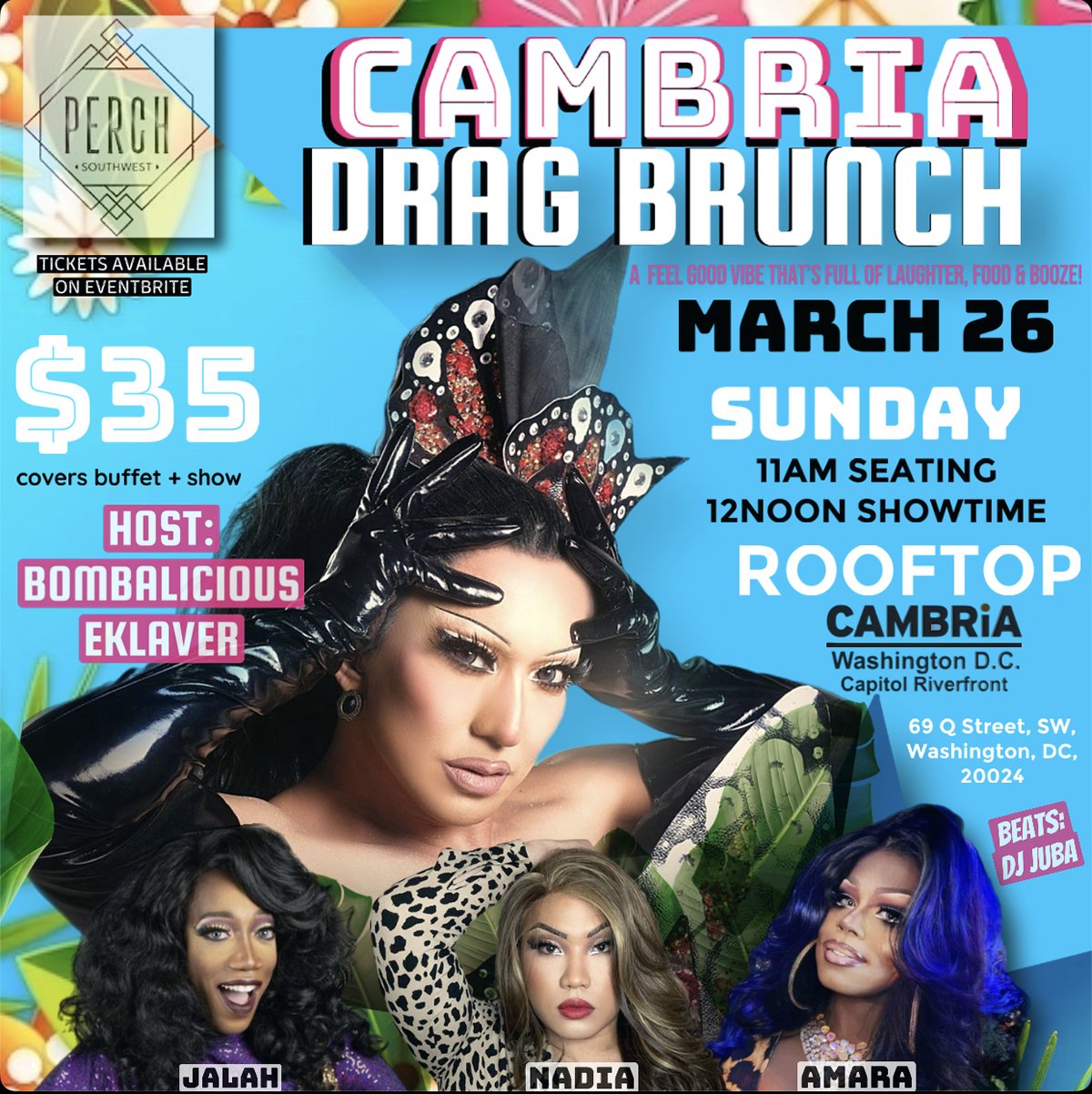 Sunday, March 26
11 a.m.
Rooftop Cambria Capital Riverfront
69 Q Street, S.W.
$35
Eventbrite
Bombalicious Eklaver leads a fun drag brunch on Sunday with performers Jalah, Nadia and Amara. $35 covers the buffet and show, but bring your dollar bills to show your support to the performers.
---
Drag Show for Charity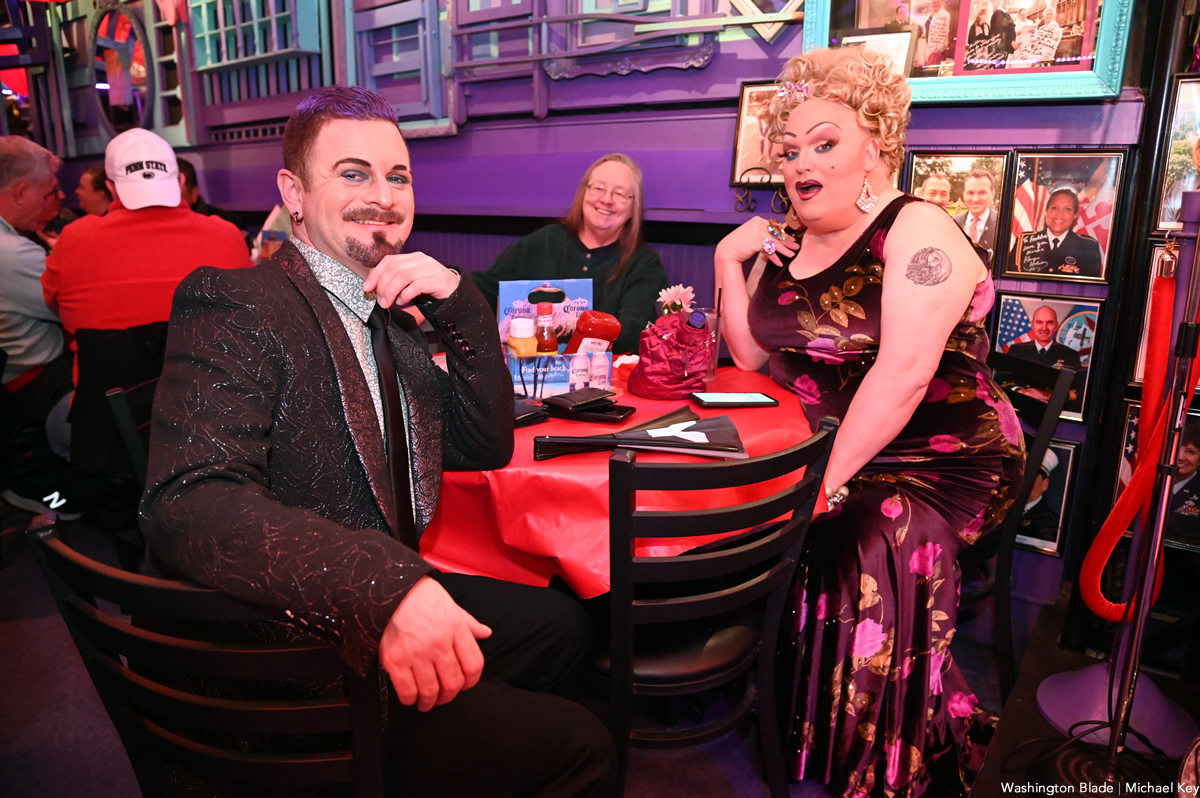 Sunday, March 26
8-10 p.m.
Freddie's Beach Bar
555 23rd Street S
Arlington, Va.
Facebook
AGLA and Go Gay DC present a drag show for charity at Freddie's Beach Bar on Sunday.
Sophie B. Hawkins to host intimate album release
Platinum-selling artist to perform at The Hamilton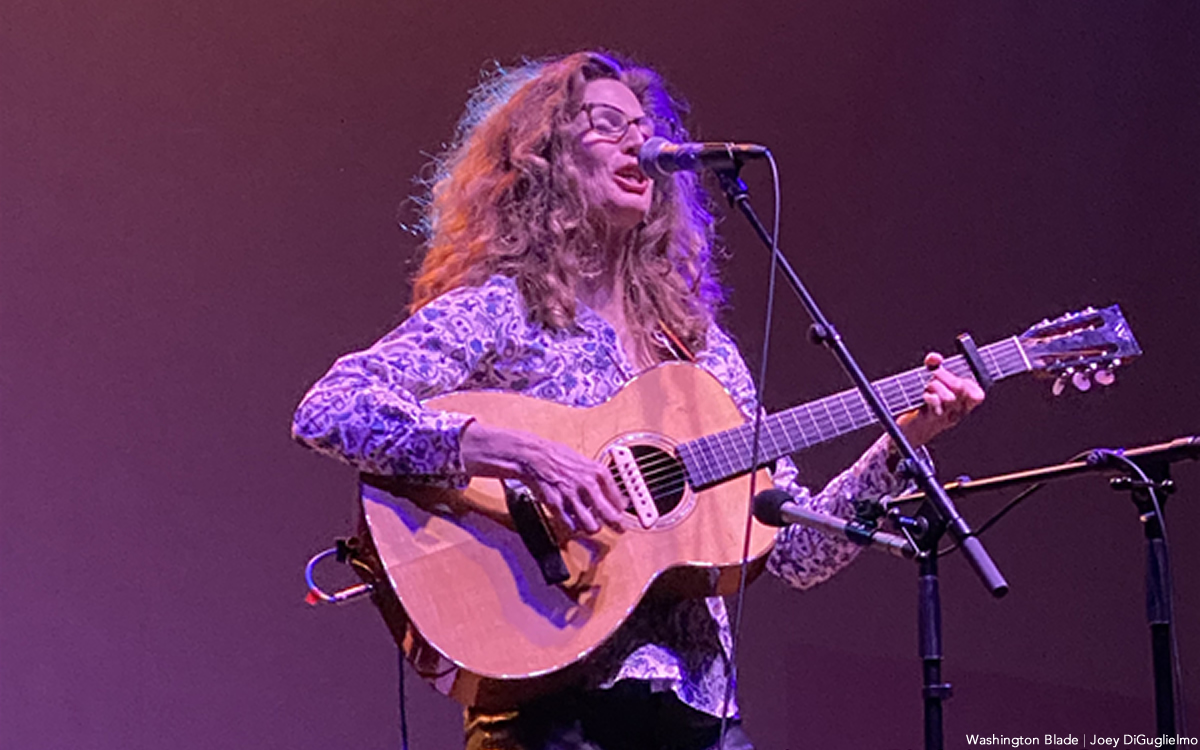 Platinum-selling artist Sophie B. Hawkins will perform at an intimate album release show on Saturday, April 1 at 8 p.m. at The Hamilton. The event is to celebrate her long-awaited seventh studio album "Free Myself."
Free Myself sees the trailblazing artist take her power back and embark on a new creative chapter while reflecting on her revolutionary career. Hawkins' songs have been previously featured in cultural touchstone TV shows and films such as "Stranger Things," "Euphoria," "Ozark," and many others.
Tickets start at $25 and can be purchased on The Hamilton's website.
Welcome spring with a dance class
'Bachata Basics' held at A League of Her Own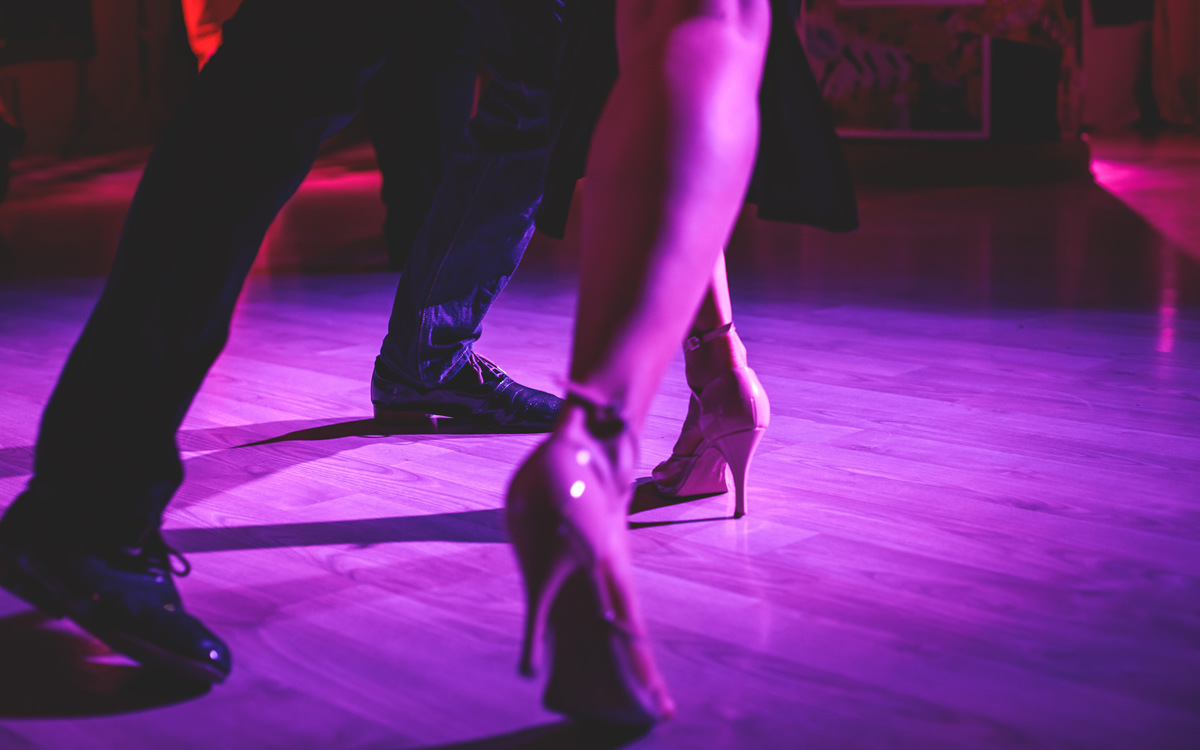 "Bachata Basics at ALOHO Reggaeton Night" will take place on Friday, March 17 at 8:30 p.m. at A League of Her Own.
This event is an opportunity to learn bachata in a queer-friendly space while meeting new people and connecting with friends.
Tickets are $15 and also include one drink. For more information, visit Eventbrite.