Best of Gay D.C. 2016: DINING
Blade readers voted for their dining favorites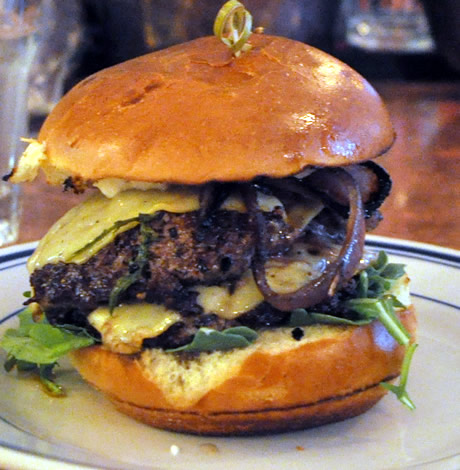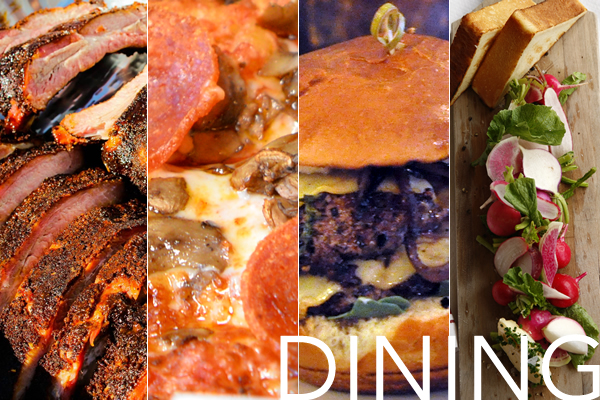 Best Asian Restaurant
Beau Thai
"Delicious, fresh, authentic Thai food in inviting atmosphere." Also won this category in 2015.
3162 Mount Pleasant St., N.W.
1550 7th St., N.W., Unit A (Shaw)
Runner-up: Rice
Best Boozy Brunch
Level One
Brunch is served a la carte each Saturday and Sunday from 11 a.m.-4 p.m.
1639 R St., N.W.
Runner-up: Freddie's Beach Bar
Best Local Brewery/Distillery
DC Brau
"Popular craft brewery offering free tours and tastings." Also won this category in 2015.
3178-B Bladensburg Rd. NE
Runner-up: Right Proper Brewing Company
Best Burger
Duke's Grocery
Runner-up: Tasty Burger
Let there be no mistake, despite the ever-changing menu at Duke's Grocery, the Proper Burger reigns supreme. Whether you eat it to stop a hangover before it starts or indulge in it when said hangover has taken hold, it's an artery-clogging melange of Creekstone Farms Angus beef (now that we're on a Michelin kick in D.C., it's the same beef you'll often find in Michelin-starred restaurants) topped with smoky gouda and both a garlicky aioli and a Thai sweet chili sauce. Add a duck egg and housemade chicken liver paté when those two beef patties are just not enough protein, or pile on extra pickles and rocket if you've got your mom's voice in your ear reminding you that you really need to eat more veggies. And some of us can't resist adding a side of the truffle mac 'n' cheese. Just sayin.' (Kristen Hartke)
Duke's Grocery
1513 17th St. NW
Best Caterer
Old Blue BBQ
"Full-service catering company specializing in regional flavors, southern specialties and homemade favorites." Also won this category in 2015.
4580 Eisenhower Ave., Alexandria, Va.
Runner-up: Mason Dixie Biscuit Co.
Best Cheap Eats
&pizza
1215 Connecticut Ave., N.W.
1250 U St., N.W.
1400 K St., N.W.
Runner-up: Amsterdam Falafel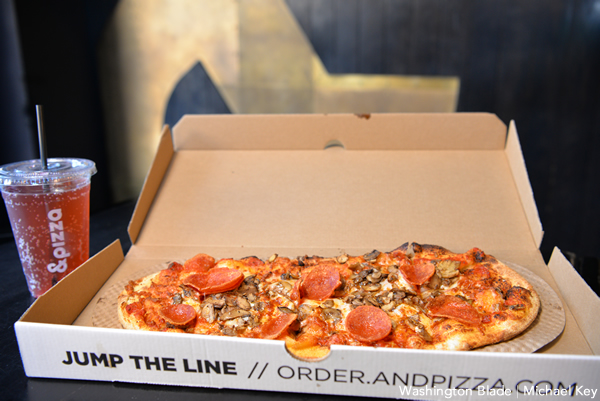 Best Chef
Tyonne Johns
Runner-up: Alex Levin, Osteria Morini
The last meal that caterer and chef Tyonne Johns served was salmon and jerk chicken, macaroni and cheese and rice pilaf, at the wedding reception for a close friend on Aug. 6. An openly gay chef, her life was senselessly ended that night when an employee of the Chantilly, Va., park where the wedding was held argued with Johns over some folding chairs and stabbed her to death. It's a tragic footnote on the life of a woman whose brother was murdered 10 years earlier; she is particularly remembered by her friends for her commitment to supporting LGBT events, programs and entrepreneurs, and using her business as a way to provide new opportunities for aspiring chefs. (Kristen Hartke)
Best Coffee Shop
Compass Coffee
Runner-up: Tryst
OK, so, yeah, Compass makes good coffee. The nitro cold brew, a process by which the grounds are steeped in cold water and then infused with nitrogen, results in a creamy, rich brew that almost mimics the texture of a protein shake, so we can fool ourselves into thinking that it makes a good liquid breakfast after spin class. But we're kind of into the tea, too, which Compass co-owners Michael Haft and Harrison Suarez decided to custom blend in-house when they couldn't find a tea that complemented their coffee program. Look for the Raspberry Rose Petal, a floral caffeine-free blend, or the bergamot-tinged Lavender Earl Grey. For chai lovers, don't miss out on the housemade masala chai, a spicy blend of black tea with ginger, black pepper, cardamom, allspice, anise and licorice. (Kristen Hartke)
Compass Coffee
1335 7th St., N.W.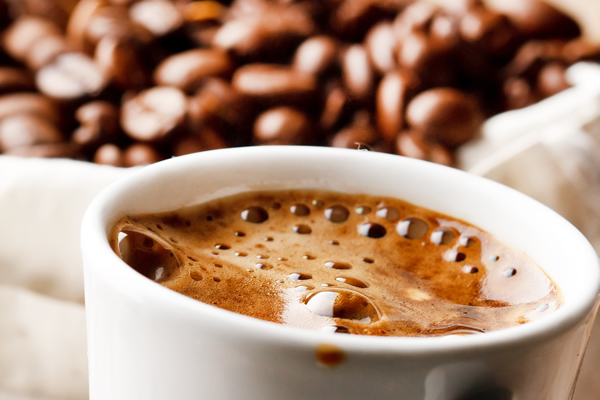 Best Date Restaurant
Floriana
"Intimate, white-tableclothed bistro offering lasagna and other Italian classics with weekly specials."
1602 17th St., N.W.
Runner-up: Busboys and Poets
Best Dessert
Baked & Wired
"Family-owned coffee shop and bakery in Georgetown with baked goods made in small batches with the finest ingredients."
1052 Thomas Jefferson St., N.W.
Runner-up: Grassroots Gourmet
Best Ethiopian Restaurant
Dukem Ethiopian Restaurant
Runner-up: Ethiopic
Whenever people ask me for a restaurant recommendation in D.C., I invariably send them to Dukem, and here's why: it's authentic, it's cheap and it tells a real story about our city. With the largest Ethiopian community outside of Ethiopia, eating Ethiopian food in D.C. is akin to eating pizza in New York. It's also a communal meal, where everyone at the table shares in the dishes, eating literally off the same plate, and omnivores and vegetarians can all walk away perfectly satisfied. For meat eaters, the signature doro wat, a dish of slow-cooked chicken and hard-boiled eggs spiced with berbere, a blend of several spices including chili pepper, ginger, basil, nigella and fenugreek, is tender and saucy, while the vegetarian combination platters are piled with spicy lentils, savory braised cabbage and collards, and shiro, a peppery stew of powdered legumes like chick peas or broad beans. Utensils won't be on hand, so order extra injera, the spongy sour bread used to scoop up the food. Dukem also won this category in 2015. (Kristen Hartke)
Dukem
1114-1118 U St., N.W.
Best Farmer's Market
Eastern Market
Runner-up: Dupont Circle FRESHFARM Market
Oh, Eastern Market. Sometimes it's exciting to visit other farmer's markets in search of new freshly baked gluten-free cookies or odd varieties of winter squash, but Eastern Market, which also won this category last year, never disappoints — solid, reliable, always there when you need it. While it's true that the same vendors have been there for decades, it's also true that Eastern Market serves a real function to the community, because people actually shop there for their groceries, not just for novelty items. Inside the market, which is open every day except Monday, you'll find most of the items on your list, from freshly butchered meats to loaves of cinnamon raisin bread to vegan kimchi. If there is a cheese you're looking for, Bowers Dairy has nearly everything on hand, no special ordering required, and D.C.'s very own condiment, mumbo sauce, is available in both regular and spicy flavors at Market Poultry. If you've always wanted to eat at Market Lunch, take a tip from the locals and head over there for breakfast or lunch during the week so you don't have to wait in line. (Kristen Hartke)
Eastern Market
225 7th St., S.E.
Best Food Truck
Red Hook Lobster Pound
Brings freshest Maine lobsters to D.C. Also won this category in 2015.
Find out where the truck is on Twitter: @LobstertruckDC
Runner-up: Captain Cookie & the Milk Man
Best French Restaurant
Le Diplomate
"Bustling brasserie serves classic French fare and drinks." Also won this category in 2015.
1601 14th St., N.W.
Runner-up: Bistrot Du Coin
Best Indian Restaurant
Rasika
Modern Indian food; famous for its crispy spinach. Also won this category in 2015.
633 D St., N.W.
1190 New Hampshire Ave., N.W.
Runner-up: Indigo
Best Italian Restaurant
Red Hen
"Italian-influenced American restaurant located in historic Bloomingdale with wood-fired fare set in an airy, rustic-industrial space with open kitchen and bar."
1822 1st St., N.W.
Runner-up: Floriana
Best Pizza
Matchbox
"Brick-oven pizza and contemporary dining."
713 H St., N.W.
521 8th St., S.E.
1901 14th St., N.W.
Runner-up: Pizzeria Paradiso
Restaurant You'd Wait in Line For
Rose's Luxury
"Eclectic New American tapas with menu crafted in cozy, converted townhouse with an upstairs lounge."
717 8th St., S.E.
Runner-up: Little Serow
Best Rehoboth Restaurant
Dos Locos
"Spacious Mexican restaurant with vast menu including seafood, stone grills and margaritas." Also won this category in 2015.
208 Rehoboth Ave.
Rehoboth Beach, Del.
Runner-up: Blue Moon
Best Sandwich
Carving Room
"Hip joint with a patio serving cured and carved meat sandwiches, craft beers and innovative cocktails."
300 Massachusetts Ave., N.W.
Runner-up: Taylor Gourmet
Best Seafood Restaurant
Hank's Oyster Bar
Perennial lesbian-owned favorite. Also won this category in 2015.
1624 Q St., N.W.
1026 King St., Alexandria, Va.
633 Pennsylvania Ave., S.E.
Runner-up: Black Salt
Best Steak Restaurant
Claudia's Steakhouse
"Chic, high-gloss steakhouse supplements its beef offerings with Latin-style dishes and sides."
1501 K St., N.W.
Runner-up: Annie's Paramount Steakhouse
Best Sushi
Sushi Taro
"High-end sushi spot with chef's choice dinners, bento-box lunch specials, sake and sho-chu."
1503 17th St., N.W.
Runner-up: The Hamilton
Best Wine Bar
Barcelona
Shareable tapas and inspired wine and cocktail list. Also won this category in 2015.
1622 14th St., N.W.
3310 Wisconsin Ave., N.W.
Runner-up: Dito's Bar at Floriana
Best Virginia Winery
Breaux Vineyards
Runner-up: Fox Meadow Winery
With an impressive array of awards, Breaux Vineyards is typically at the top of the list of Virginia wineries worth checking out, and it's just 45 minutes from D.C. in Loudoun County, making it a great destination for a lazy Sunday afternoon. Of course, you'll also find it well-represented in stores and restaurants across the city, from Glen's Garden Market to Jack Rose Dining Saloon. Look for the Cabernet Franc, a peppery palate-pleaser with long notes of blackberry on the finish. (Kristen Hartke)
Breaux Vineyards
36888 Breaux Vineyards Lane, Purcellville, Va.
To see winners in other categories in the Washington Blade's Best of Gay D.C. 2016 Awards, click here.
In 'Trans Am,' a trans person telling a trans story
Lisa Stephen Friday shines in Keegan one-woman show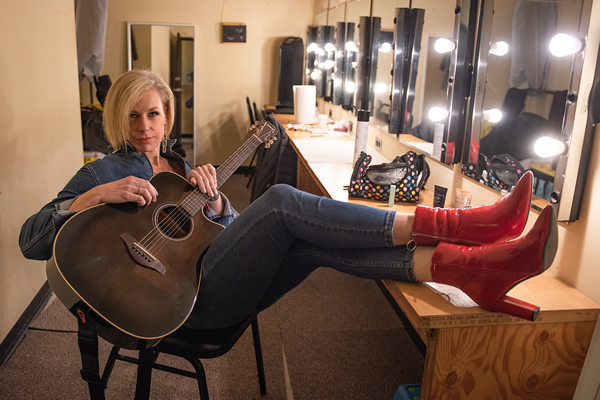 TRANS AM
Jan. 29-Feb. 26
Keegan Theatre
1742 Church St. N.W.
$55-$65
Keegantheatre.com
In the fall of 2020, Lisa Stephen Friday's one-woman show "Trans Am" premiered virtually at Keegan Theatre. "Honestly, streaming a dozen shows isn't something I want to do again. I was thrilled to do it but performing a live musical with no audience was daunting. Like performing to a black hole. Exhausting."
But now the trans woman performer is back at Keegan with a live world premiere of the same piece. "Trans Am" is 90 minutes of uninterrupted autobiographical stories and the music of Friday's cult-favorite NYC glam rock band Lisa Jackson & Girl Friday.
Her transition hasn't been easy and that's reflected in the work, but so is a happy default setting – Friday likes to laugh and make people laugh. The meat of the story is the intensity of time spent in the band, but also her youth in Georgia, other aspects of New York, and her move to D.C. "For me as a trans woman that story involves a very laborious journey to self-actualization. We live in a world that doesn't allow space for trans people. So, it's a lot," she says.
Work as a project manager for Barbizon, a leading provider of entertainment lighting systems, brought Friday to the DMV, specifically Dupont (Trump's election prompted a move from Alexandria to the gayborhood). She's currently dating a chef: "He's great at what he does and he's thrilled to see the show," she says.
BLADE: Was it tough writing a deeply personal show like Trans Am?
LISA STEPHEN FRIDAY: I wrote my story over five weekends. It was incredibly cathartic. There are fun memories with downtown queens, but also the time I went to the pharmacy and the pharmacist totally read me about getting hormones. That was jarring. It was definitely time for me to acknowledge the enormity of what it means to be trans in this country.
BLADE: Would you describe your professional experience as unique?
FRIDAY: Before transitioning, I went through the world as your typical 25-year-old cishetero male. Oblivious. I was a theater actor in New York, chasing roles like Chris in "Miss Saigon" or Marius in "Les Miz." These were my life goals. I look back and think how trite.
Coming out and transitioning meant I was no longer cast. The last time I went on an audition for musical theater was in 2003 for "Taboo" to play Boy George's friend Marilyn. The part went to a soap star. Instead, I found the downtown queer rock and roll scene. That's where I needed to be.
It took me a while to find clarity about who I was. A lot of what I talk about in the show is about finding that East Village crowd who said "honey, you're a woman." Surrounding yourself with community is the way to reach that.
BLADE: What's your history with "Hedwig and the Angry Inch."
FRIDAY: In the late '90s I asked to audition to replace Hedwig. In New York, they knew me as Steve Friday, a good rock and roll singer. I remember thinking I can't do this shit. No one knows that I sit around my house wearing women's clothes.
I cancelled those auditions because I was living in fear. For a while, I really regretted that. Then 20 some years later, I had an opportunity to do it at Keegan. But the pandemic stopped that.
The truth is I no longer feel that I need or want to play Hedwig. There is trauma in that story attached to medical transition. I'm a trans woman who has gone through all confirmation surgeries. I feel really uncomfortable standing on stage singing about an angry inch.
I know Hedwig's creators wrote that show from a loving place but it was written in 1998 and it's very dated. That said, it opened the door to a queer space in theater that didn't exist before.
Now with "Trans Am," Keegan can do something different. A trans person telling a trans story, which is a step forward from "Hedwig."
BLADE: With productions shutting down due to the Omicron surge, do you feel any trepidation about getting through the run?
FRIDAY: That fear is always there. For me it would be really disappointing. My life has been in the theater – performing or production. I'm hyper aware of everything the Keegan and all theaters are risking financially. So, I'm excited and grateful, but kind of walking on eggshells.
June Jambalaya, lightly seasoned newcomer thickens mix of RuPaul's Drag Race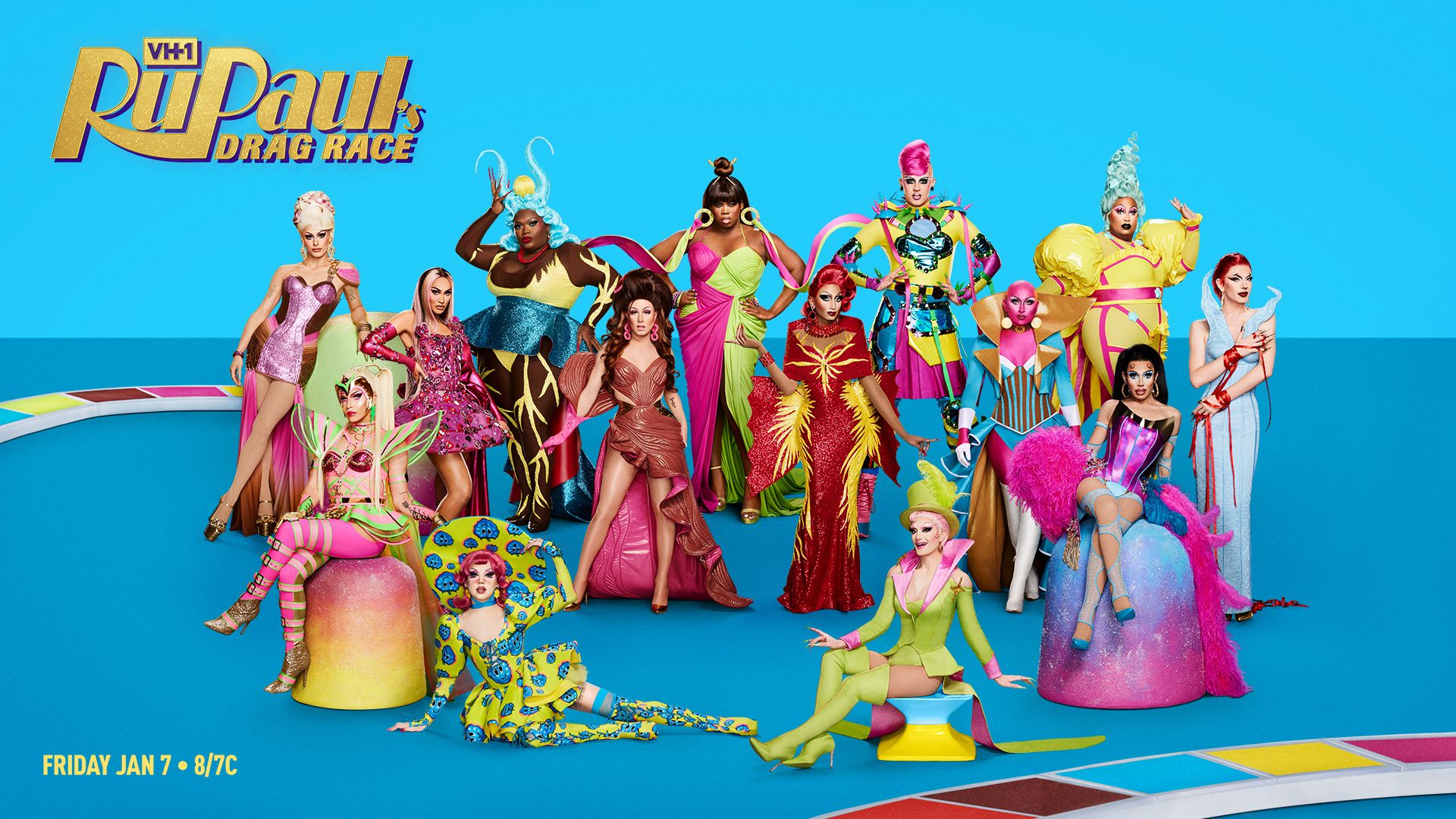 "Some are born into drag greatness, some achieve drag greatness, and some have drag greatness thrust upon 'em."
That iconic line, from the 1602 Shakespeare play "RuPaul's Twelfth Night," is as true today as when it was first spoken on the stage of London's Globe Theatre. Back then, the female roles were played by men. Times may have changed, but the song remains the same: Those with male plumbing who plumb the depths of what it takes to play a woman find themselves doing so through dynasty, scrappy determination, destiny, or a road they have to hoe on their own.Season 14 "RuPaul's Drag Race" contestant June Jambalaya found herself in the iconic workroom and runway in a very roundabout way, indeed.
"I have been in the performing arts my entire life, going to performing arts school, and I moved out to LA to get my degree in fine arts" said the 29-year-old Jacksonville, Florida native, who spoke with us just prior to the Season 14 premiere episode, in which she's introduced alongside half of the cast. Jambalaya, whose drag name came about when a dance instructor asked for her birth month and the last thing she ate, stayed in LA after graduation but found things "didn't go as planned, you know, just auditioning but still working my job. I worked as a visual manager for a luxury department store, so it [drag] gravitated to me because actually, I was choreographing for a co-worker. It gave me an opportunity to use my degree and use my talents—because I felt kind of frustrated with auditioning and the world of performing. I didn't fit the stereotypical body that a male backup dancer or performer should have and so it drew me to drag because this was an art form where you got to make your own rules and really pick your narrative, which made me even more intrigued to do it for myself."
While doing choreography for local LA drag queens, noted Jambalaya, "They encouraged me to try it [drag], and I entered a nightly competition at Revolver and won and then I did a 10-week competition at Revolver and won. So all the stars just kind of aligned. It just felt like I was doing something right with all of the talents and gifts I felt like I had."
BLADE: What sort of style were you drawing from in those early performances?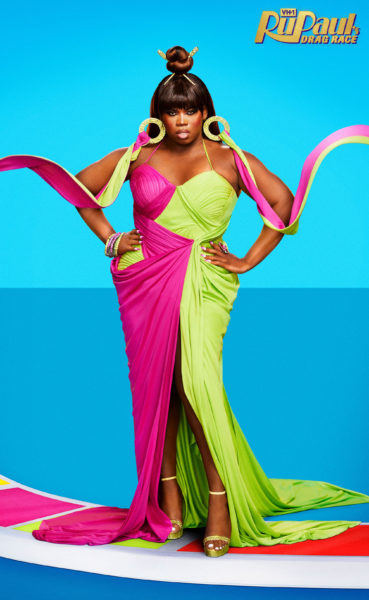 JUNE JAMBALAYA: When I first started drag, my references were from the Latrice Royales and the Roxy Andrews. I looked at the queens before me that really put on high-energy, like high old school drag numbers and performances. But the more I got to experience who June was, her brand and you know my own artistry I started to really pull from my love for the modern woman and thinking about like, my mom and my sister and my aunts and how I was always inspired by women, especially minority women, because they were the strongest, most fearless, most stylish women that I got to encounter so I really drew a lot of those references into my drag. And then I also, you know, I call myself The Real Housewife of Drag because of my love for the franchise and how real women just sit there fully dressed and living their fantasy on television. That's sort of what this is for me.
BLADE: You're serious about the way you use fashion. Does that clash with camp elements of drag?
JUNE: Yes I'm funny, but I don't consider myself a comedy queen. I think it's performance with looks, um, because I revealed myself in a Christopher John Rogers couture gown and then I added a train and airbrushed my name on there to make it, you know, it was fashion but then I made it camp and, you know, urban by airbrushing it—having my nails, have my name hang off… So I'm wearing these designer pieces that you typically don't see from someone; I'm a size 14, 16 and you haven't really seen a big girl pull out these type of designers this way and I think that's interesting. So my camp comes in my love for the visual… You'll see me inside a waterfall performing a song for a video. That's where I think my camp comes through, in my visual artistic side. But with my fashion, I really do try to show that plus-sized women and full-figure people love and respect fashion and there is room for us there, too.
BLADE: What is an LA club experience with you like, as opposed to what we're going to see on television?
JUNE: I have always picked things that felt good to me, but I'm learning that I still have to pick numbers that people are going to enjoy. But when you come to a June Jambalaya performance, you want high energy. You know I'm gonna have backup dancers. So like me and my girls, we rehearse these numbers for weeks on end before the show. One of my biggest inspirations is Beyoncé. I've been to more concerts than I'd like to admit.
BLADE: Oh, there's no shame in that.
JUNE: (laughs) Seeing those shows, all the way down to the costumes and the choreography, all that time and effort that went into it—so I try my best, with the resources I have, to give people that live tour show experience.
BLADE: Your life will be different from the moment the show starts airing. What is the waiting experience like, and have you been given any helpful advice from other queens?
JUNE: So recently, I posted a Christmas video that took three months to film—and it's different now, because of the [Season 14] announcement, and people know the show is coming. So I get to hear from people from Brazil and Belize message me and tell me how much they enjoyed my video, and people who don't even celebrate Christmas, that these visuals and these packages of my art are reaching all over the world—it's blowing my mind to think about this time last year. I had maybe 2,000 followers and I just had dream and I was making videos and taking photos like crazy, and now it's [the buzz leading up to the show] unfolding before my eyes.
I've been fortunate enough to have conversations with Gigi Goode, Kandy Muse, and LaLa Ri. They have all been so extremely supportive. I think Gigi Goode gave me some of the best advice. She came to my "Showgirls" performance and she was like, "Do everything, every opportunity that comes to you. You're going to be tired but this is going to be the ride of your life—and everything you've dreamt of, you can literally do right now. So whatever is in your head, let it out."

BLADE: What advice would you give to those who are just starting out with their drag, and is having a formal background like yours helpful?
JUNE: I think it [education] definitely helped me, but I haven't been doing drag that long. I started April 2019… But I think when you find something you're passionate about you will do the work to further educate yourself on it, and I really do believe I did that. So my advice to anyone embarking on something or doing something they're passionate about is, pull from people who are doing it really, really well. I think one of the best things that I did, I watched Roxy Andrews. I studied with Aquaria [as I was preparing my audition tape]. I saw what the best of the best were doing, to prepare myself to meet that level of excellence. When you're in this high-pressure drag situation, and mind you, this was just a hobby for me. I had a full-time job. So I went from a part-time baby queen to now doing it full-time, 18-hour days. So it showed me there's still so much to be done, to be in drag all day, to go from doing an acting challenge to getting ready for a runway. It's so physically demanding, to be a full-time drag queen.
BLADE: So are you in better shape now than you were before?
JUNE: Well, we filmed it a while ago. I was in really good shape. Then I took a break and ate some food, enjoyed the holidays. Now it's kicking back in. You know, press [to do] and outfits need to fit (laughs).
BLADE: What do you hope to achieve, as a result of being on the show?
JUNE: I've never been to Fashion Week. I would love to experience that or walk and be a part of it, or be part of a beauty brand or something of that nature. But when it comes down to artistry, we have a whole Vegas residency with "RuPaul's Drag Race" now. I would love the opportunity for that—or the Werq the World Tour, to actually; Imagine if I got to take all of my visuals and put it on the stage… that's an artist's dream.
Follow June Jambalaya on Instagram/TikTok/Twitter: @junejambalaya. To stay up-to-date on all things #DragRace Season 14, follow along on Instagram, Twitter, Facebook, YouTube and TikTok at @rupaulsdragrace.
'Fiona and Jane' an enticing look at lifelong friendship
Two women bicker, fall distant – then meet again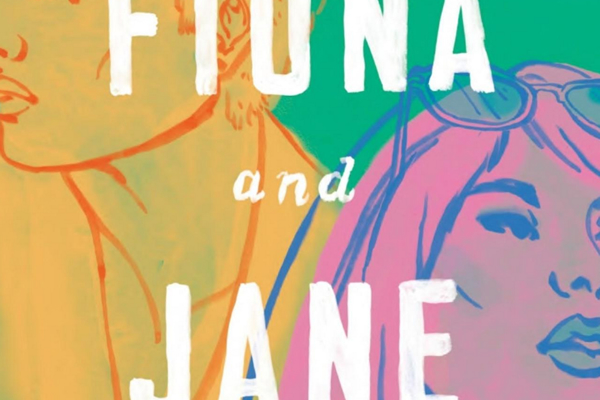 'Fiona and Jane'
By Jean Chen Ho
c. 2022, Viking
$26/275 pages
"Fiona and Jane," a new short story collection by Jean Chen Ho is an enticing New Year's present. The captivating volume features secrets, family conflict, queerness, astute cultural observations, and above all, friendship.
We long to fall in love. So we lose our hearts to our lovers and go to pieces when our relationships break up.
Yet, especially, if we're women and/or queer, we want a best friend as much, maybe more, than we do a lover.
Fiona and Jane, Asian Americans, grew up in Los Angeles. They've been best friends since they met in LA in second grade. Jane's family emigrated to Los Angeles from Taiwan. Fiona, with her mother, came to LA from Taiwan when she was a young child.
In "Fiona and Jane," Ho's debut collection, the two friends over 30 years grow from second-graders to 30-somethings. Ho's linked stories draw us into Fiona and Jane's friendship as they become, at different times, incredibly close, then distant (both geographically and emotionally) from each other.
Ho, 41, has more writing chops than you can imagine. She is a doctoral candidate in creative writing and literature at the University of Southern California where she is a Dornsife Fellow in fiction. Ho has an MFA from the University of Nevada, Las Vegas. Her writing has been published in The Georgia Review, GQ, Harper's Bazaar, McSweeney's, and other publications.
Ho was born in Taiwan, grew up in Southern California and lives in Los Angeles. But, "none of the things that happen to Fiona and Jane are autobiographical," she said on the podcast "All of It with Alison Stewart," "I didn't mine my particular life experiences and put them in the book out of respect to my oldest and dearest friends."
Fiona is hetero, smart and attractive. As a teen, she earns enough money to buy a secondhand car (named Shamu, Ho writes, "after the Sea World killer whale because of the corroding white patches all over the black paint.").
While Fiona's mother isn't religious, Jane's Mom is devoutly Christian. Jane is bisexual. When she and Fiona are teens, they kiss "to practice" – what kissing's like. Though she doesn't tell her Mom, Jane, when a teenager, has a romantic relationship with her female piano teacher.
When she's young, Jane often does what Fiona does. Because Jane's tall, she's often thought of as "Fiona's bodyguard." As she grows older, Jane begins to rely more on herself.
Fiona is eager to leave LA. She goes to college, then moves to New York City with her first boyfriend. She enters law school, then drops out.
Jane stays in Los Angeles. She opts to take a gap year between high school and college. The gap year morphs into a couple of years. Jane has relationships with women as well as with Julian, a vet who has PTSD.
Though Fiona and Jane are quite different from one another, they keep circling back to each other. Despite their differences, they have one thing in common: they both have lost their fathers.
In one of the collection's most moving stories, "The Night Market," Jane speaks of her visit before she graduated high school to Taiwan where she has come to see her Dad. Her Dad has gone from LA to Taiwan for a temporary job. Jane learns that he's going to stay in Taiwan because he's fallen in love with a man there. Her Dad asks her to keep this a secret. But, in her pain at his revelation, she outs him. Jane blames herself for his suicide.
Fiona discovers as a child that she's never known her father. Her mother raises her on her own.
Over the years, Fiona and Jane bicker, fall distant – then meet again. As teens, they help each other get fake IDs so they can drink. As adults, they help each other through moving apartments, love affairs and mourning.
"Sixteen years since my father died, and I was still alive," Jane thinks, "I got up, every morning. I lived, day by day. I had my best friend, Fiona Lin."
Check out "Fiona and Jane." Then, text your best friend.