Best of Gay D.C. 2016: DINING
Blade readers voted for their dining favorites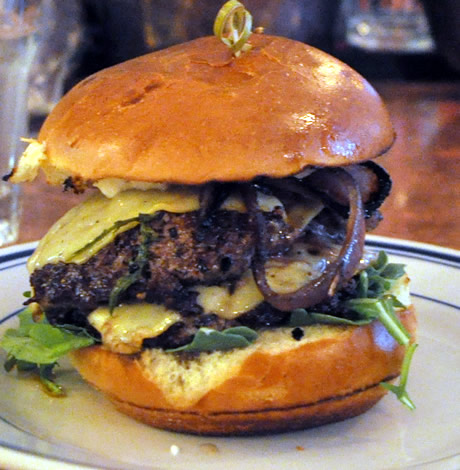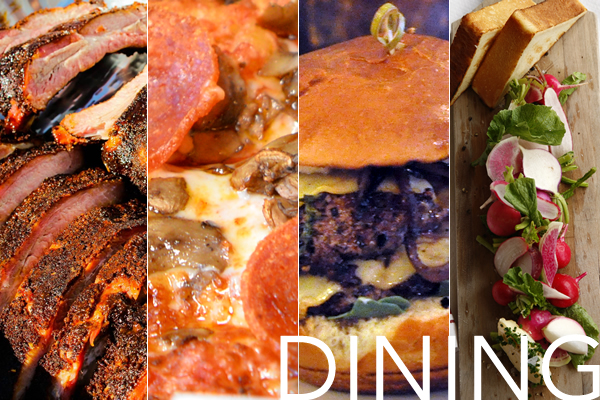 Best Asian Restaurant
Beau Thai
"Delicious, fresh, authentic Thai food in inviting atmosphere." Also won this category in 2015.
3162 Mount Pleasant St., N.W.
1550 7th St., N.W., Unit A (Shaw)
Runner-up: Rice
Best Boozy Brunch
Level One
Brunch is served a la carte each Saturday and Sunday from 11 a.m.-4 p.m.
1639 R St., N.W.
Runner-up: Freddie's Beach Bar
Best Local Brewery/Distillery
DC Brau
"Popular craft brewery offering free tours and tastings." Also won this category in 2015.
3178-B Bladensburg Rd. NE
Runner-up: Right Proper Brewing Company
Best Burger
Duke's Grocery
Runner-up: Tasty Burger
Let there be no mistake, despite the ever-changing menu at Duke's Grocery, the Proper Burger reigns supreme. Whether you eat it to stop a hangover before it starts or indulge in it when said hangover has taken hold, it's an artery-clogging melange of Creekstone Farms Angus beef (now that we're on a Michelin kick in D.C., it's the same beef you'll often find in Michelin-starred restaurants) topped with smoky gouda and both a garlicky aioli and a Thai sweet chili sauce. Add a duck egg and housemade chicken liver paté when those two beef patties are just not enough protein, or pile on extra pickles and rocket if you've got your mom's voice in your ear reminding you that you really need to eat more veggies. And some of us can't resist adding a side of the truffle mac 'n' cheese. Just sayin.' (Kristen Hartke)
Duke's Grocery
1513 17th St. NW
Best Caterer
Old Blue BBQ
"Full-service catering company specializing in regional flavors, southern specialties and homemade favorites." Also won this category in 2015.
4580 Eisenhower Ave., Alexandria, Va.
Runner-up: Mason Dixie Biscuit Co.
Best Cheap Eats
&pizza
1215 Connecticut Ave., N.W.
1250 U St., N.W.
1400 K St., N.W.
Runner-up: Amsterdam Falafel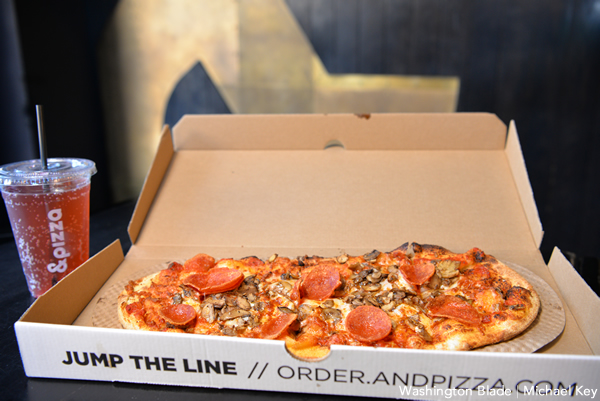 Best Chef
Tyonne Johns
Runner-up: Alex Levin, Osteria Morini
The last meal that caterer and chef Tyonne Johns served was salmon and jerk chicken, macaroni and cheese and rice pilaf, at the wedding reception for a close friend on Aug. 6. An openly gay chef, her life was senselessly ended that night when an employee of the Chantilly, Va., park where the wedding was held argued with Johns over some folding chairs and stabbed her to death. It's a tragic footnote on the life of a woman whose brother was murdered 10 years earlier; she is particularly remembered by her friends for her commitment to supporting LGBT events, programs and entrepreneurs, and using her business as a way to provide new opportunities for aspiring chefs. (Kristen Hartke)
Best Coffee Shop
Compass Coffee
Runner-up: Tryst
OK, so, yeah, Compass makes good coffee. The nitro cold brew, a process by which the grounds are steeped in cold water and then infused with nitrogen, results in a creamy, rich brew that almost mimics the texture of a protein shake, so we can fool ourselves into thinking that it makes a good liquid breakfast after spin class. But we're kind of into the tea, too, which Compass co-owners Michael Haft and Harrison Suarez decided to custom blend in-house when they couldn't find a tea that complemented their coffee program. Look for the Raspberry Rose Petal, a floral caffeine-free blend, or the bergamot-tinged Lavender Earl Grey. For chai lovers, don't miss out on the housemade masala chai, a spicy blend of black tea with ginger, black pepper, cardamom, allspice, anise and licorice. (Kristen Hartke)
Compass Coffee
1335 7th St., N.W.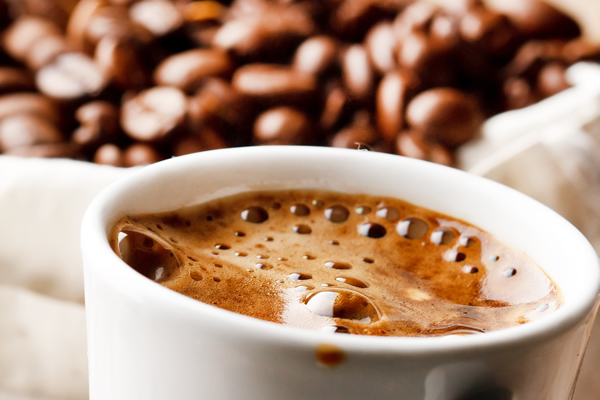 Best Date Restaurant
Floriana
"Intimate, white-tableclothed bistro offering lasagna and other Italian classics with weekly specials."
1602 17th St., N.W.
Runner-up: Busboys and Poets
Best Dessert
Baked & Wired
"Family-owned coffee shop and bakery in Georgetown with baked goods made in small batches with the finest ingredients."
1052 Thomas Jefferson St., N.W.
Runner-up: Grassroots Gourmet
Best Ethiopian Restaurant
Dukem Ethiopian Restaurant
Runner-up: Ethiopic
Whenever people ask me for a restaurant recommendation in D.C., I invariably send them to Dukem, and here's why: it's authentic, it's cheap and it tells a real story about our city. With the largest Ethiopian community outside of Ethiopia, eating Ethiopian food in D.C. is akin to eating pizza in New York. It's also a communal meal, where everyone at the table shares in the dishes, eating literally off the same plate, and omnivores and vegetarians can all walk away perfectly satisfied. For meat eaters, the signature doro wat, a dish of slow-cooked chicken and hard-boiled eggs spiced with berbere, a blend of several spices including chili pepper, ginger, basil, nigella and fenugreek, is tender and saucy, while the vegetarian combination platters are piled with spicy lentils, savory braised cabbage and collards, and shiro, a peppery stew of powdered legumes like chick peas or broad beans. Utensils won't be on hand, so order extra injera, the spongy sour bread used to scoop up the food. Dukem also won this category in 2015. (Kristen Hartke)
Dukem
1114-1118 U St., N.W.
Best Farmer's Market
Eastern Market
Runner-up: Dupont Circle FRESHFARM Market
Oh, Eastern Market. Sometimes it's exciting to visit other farmer's markets in search of new freshly baked gluten-free cookies or odd varieties of winter squash, but Eastern Market, which also won this category last year, never disappoints — solid, reliable, always there when you need it. While it's true that the same vendors have been there for decades, it's also true that Eastern Market serves a real function to the community, because people actually shop there for their groceries, not just for novelty items. Inside the market, which is open every day except Monday, you'll find most of the items on your list, from freshly butchered meats to loaves of cinnamon raisin bread to vegan kimchi. If there is a cheese you're looking for, Bowers Dairy has nearly everything on hand, no special ordering required, and D.C.'s very own condiment, mumbo sauce, is available in both regular and spicy flavors at Market Poultry. If you've always wanted to eat at Market Lunch, take a tip from the locals and head over there for breakfast or lunch during the week so you don't have to wait in line. (Kristen Hartke)
Eastern Market
225 7th St., S.E.
Best Food Truck
Red Hook Lobster Pound
Brings freshest Maine lobsters to D.C. Also won this category in 2015.
Find out where the truck is on Twitter: @LobstertruckDC
Runner-up: Captain Cookie & the Milk Man
Best French Restaurant
Le Diplomate
"Bustling brasserie serves classic French fare and drinks." Also won this category in 2015.
1601 14th St., N.W.
Runner-up: Bistrot Du Coin
Best Indian Restaurant
Rasika
Modern Indian food; famous for its crispy spinach. Also won this category in 2015.
633 D St., N.W.
1190 New Hampshire Ave., N.W.
Runner-up: Indigo
Best Italian Restaurant
Red Hen
"Italian-influenced American restaurant located in historic Bloomingdale with wood-fired fare set in an airy, rustic-industrial space with open kitchen and bar."
1822 1st St., N.W.
Runner-up: Floriana
Best Pizza
Matchbox
"Brick-oven pizza and contemporary dining."
713 H St., N.W.
521 8th St., S.E.
1901 14th St., N.W.
Runner-up: Pizzeria Paradiso
Restaurant You'd Wait in Line For
Rose's Luxury
"Eclectic New American tapas with menu crafted in cozy, converted townhouse with an upstairs lounge."
717 8th St., S.E.
Runner-up: Little Serow
Best Rehoboth Restaurant
Dos Locos
"Spacious Mexican restaurant with vast menu including seafood, stone grills and margaritas." Also won this category in 2015.
208 Rehoboth Ave.
Rehoboth Beach, Del.
Runner-up: Blue Moon
Best Sandwich
Carving Room
"Hip joint with a patio serving cured and carved meat sandwiches, craft beers and innovative cocktails."
300 Massachusetts Ave., N.W.
Runner-up: Taylor Gourmet
Best Seafood Restaurant
Hank's Oyster Bar
Perennial lesbian-owned favorite. Also won this category in 2015.
1624 Q St., N.W.
1026 King St., Alexandria, Va.
633 Pennsylvania Ave., S.E.
Runner-up: Black Salt
Best Steak Restaurant
Claudia's Steakhouse
"Chic, high-gloss steakhouse supplements its beef offerings with Latin-style dishes and sides."
1501 K St., N.W.
Runner-up: Annie's Paramount Steakhouse
Best Sushi
Sushi Taro
"High-end sushi spot with chef's choice dinners, bento-box lunch specials, sake and sho-chu."
1503 17th St., N.W.
Runner-up: The Hamilton
Best Wine Bar
Barcelona
Shareable tapas and inspired wine and cocktail list. Also won this category in 2015.
1622 14th St., N.W.
3310 Wisconsin Ave., N.W.
Runner-up: Dito's Bar at Floriana
Best Virginia Winery
Breaux Vineyards
Runner-up: Fox Meadow Winery
With an impressive array of awards, Breaux Vineyards is typically at the top of the list of Virginia wineries worth checking out, and it's just 45 minutes from D.C. in Loudoun County, making it a great destination for a lazy Sunday afternoon. Of course, you'll also find it well-represented in stores and restaurants across the city, from Glen's Garden Market to Jack Rose Dining Saloon. Look for the Cabernet Franc, a peppery palate-pleaser with long notes of blackberry on the finish. (Kristen Hartke)
Breaux Vineyards
36888 Breaux Vineyards Lane, Purcellville, Va.
To see winners in other categories in the Washington Blade's Best of Gay D.C. 2016 Awards, click here.
10 LGBTQ events this week
Parties abound with Silver Pride, the ASANA Series and more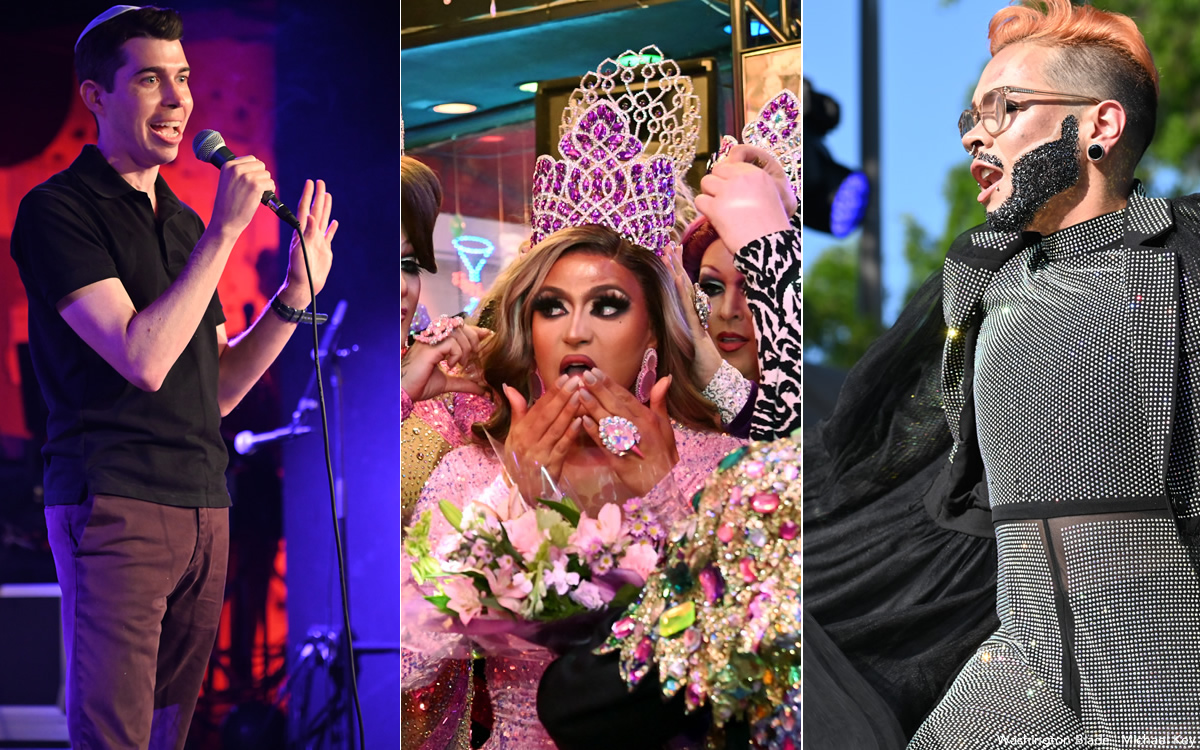 Below are our picks for some of the most fun and creative things to do this week in the DMV that are of special interest to the LGBTQ community.
---
Silver Pride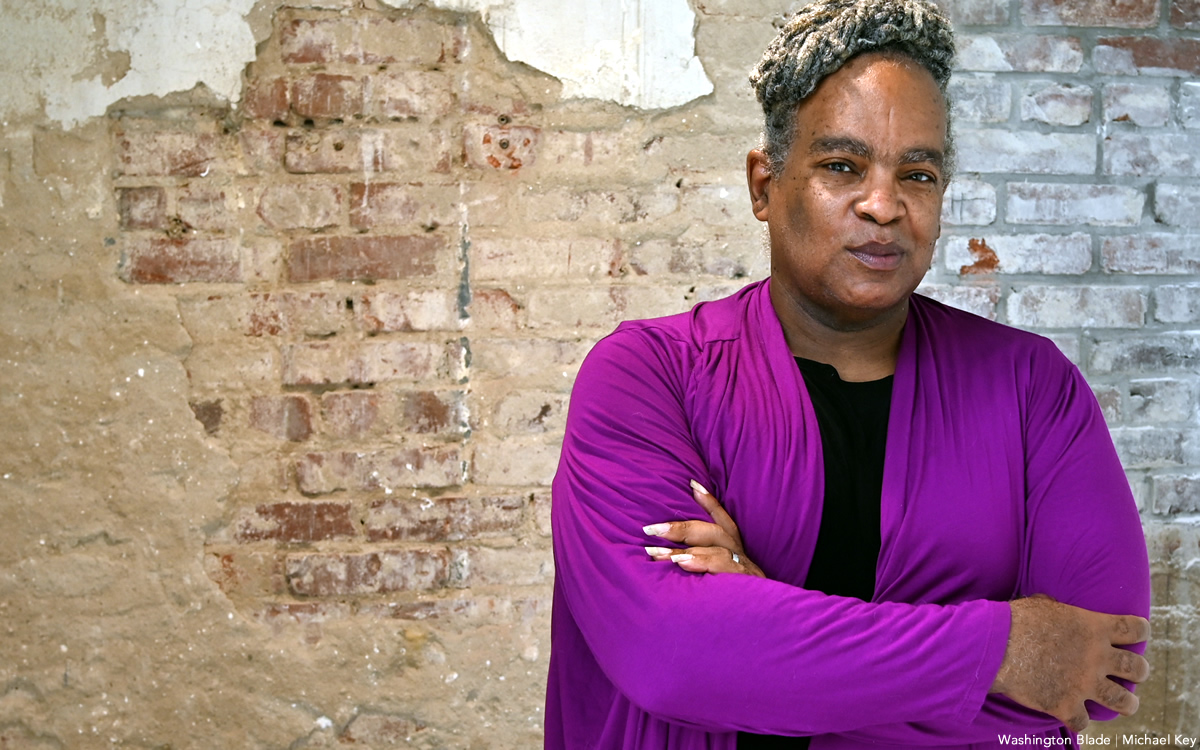 UPDATE: Silver Pride was postponed; a new date is expected to be announced soon.
Join host Rayceen Pendarvis for 'Back for the First Time: Silver Pride 2022″ at Studio Theatre this afternoon for a celebration of senior members of the LGBTQ+ community.
---
ASANA Series Opening Party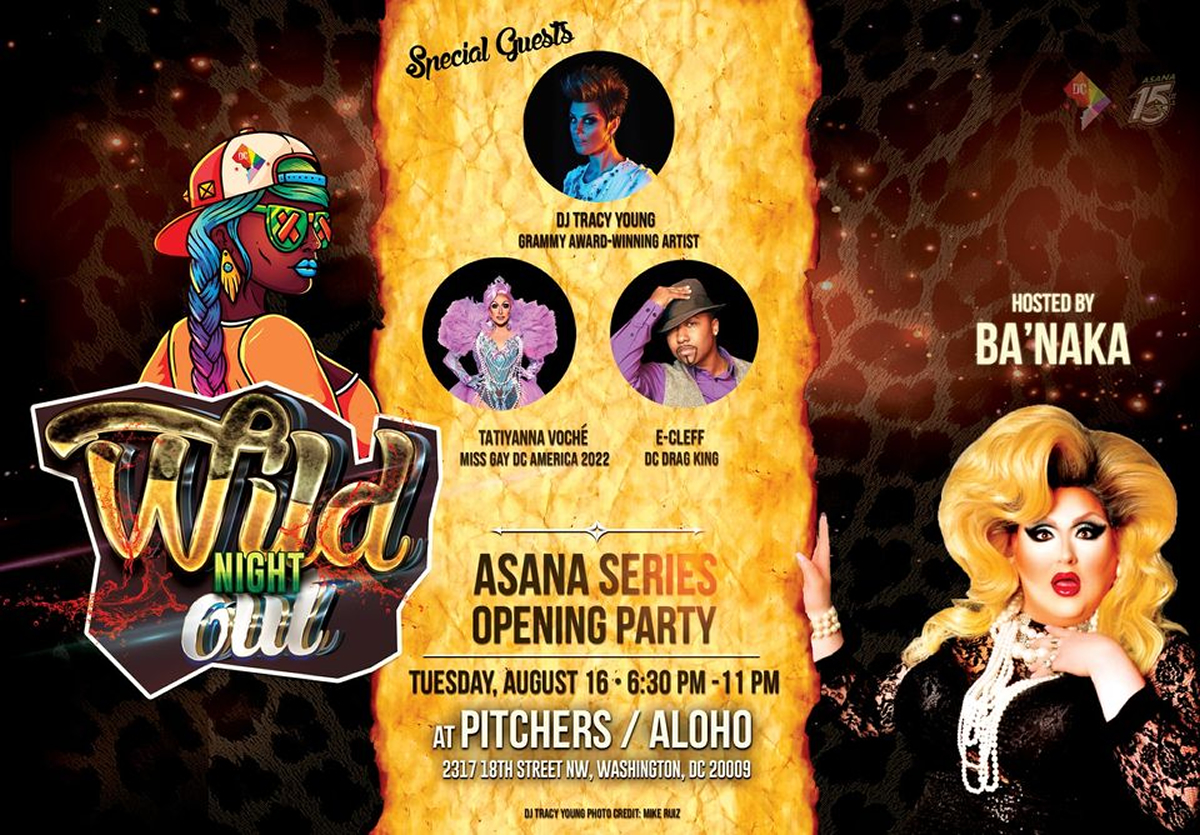 Tuesday, August 16
6:30-11 p.m.
Pitchers / ALOHO
2317 18th Street, N.W.
Facebook
The Amateur Sports Alliance of North America kicks off its ASANA World Series in D.C. with a party at Pitchers/ALOHO on Tuesday. The event is hosted by Ba'Naka and features special guests DJ Tracy Young, Tatiyanna Voché and E-Cleff.
---
NJB Hot Boy Summer Happy Hour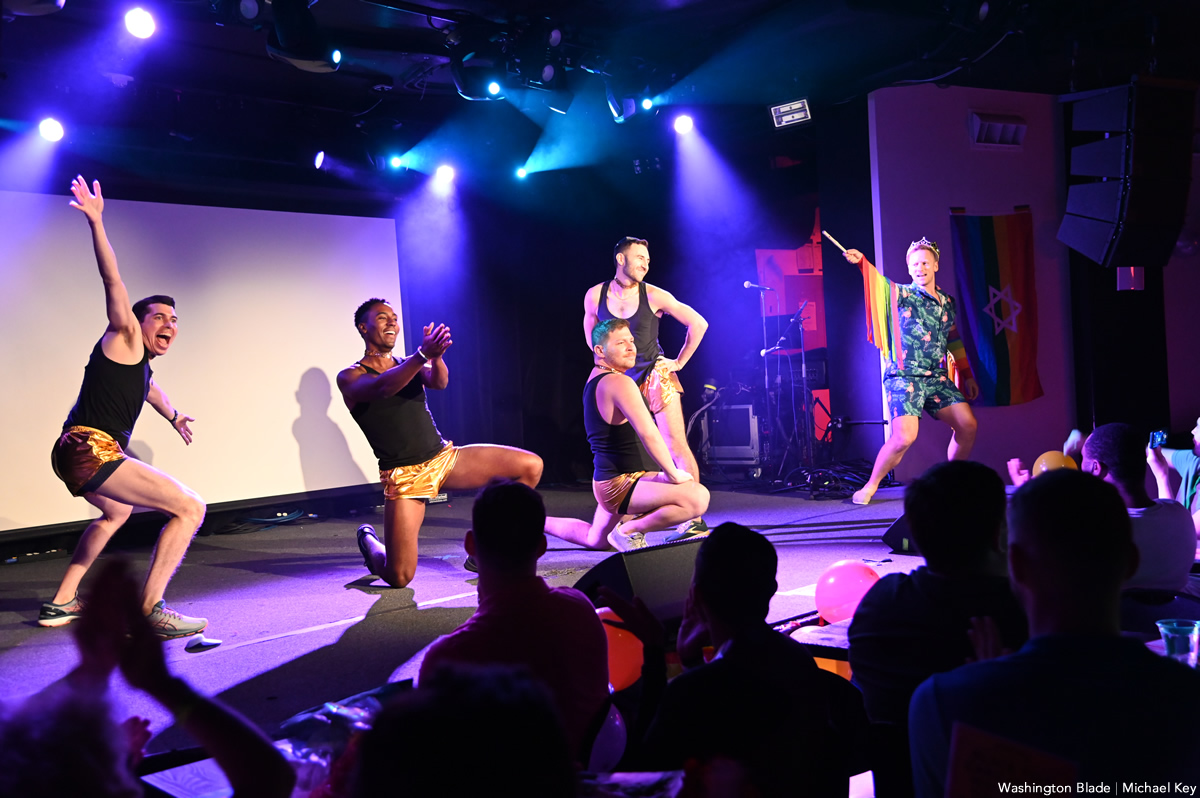 Thursday, August 18
6:30-9 p.m.
Number Nine
1435 P Street, N.W.
Facebook
The Nice Jewish Boys hold a happy hour on Thursday at Number Nine.
---
Kaftan Couture Happy Hour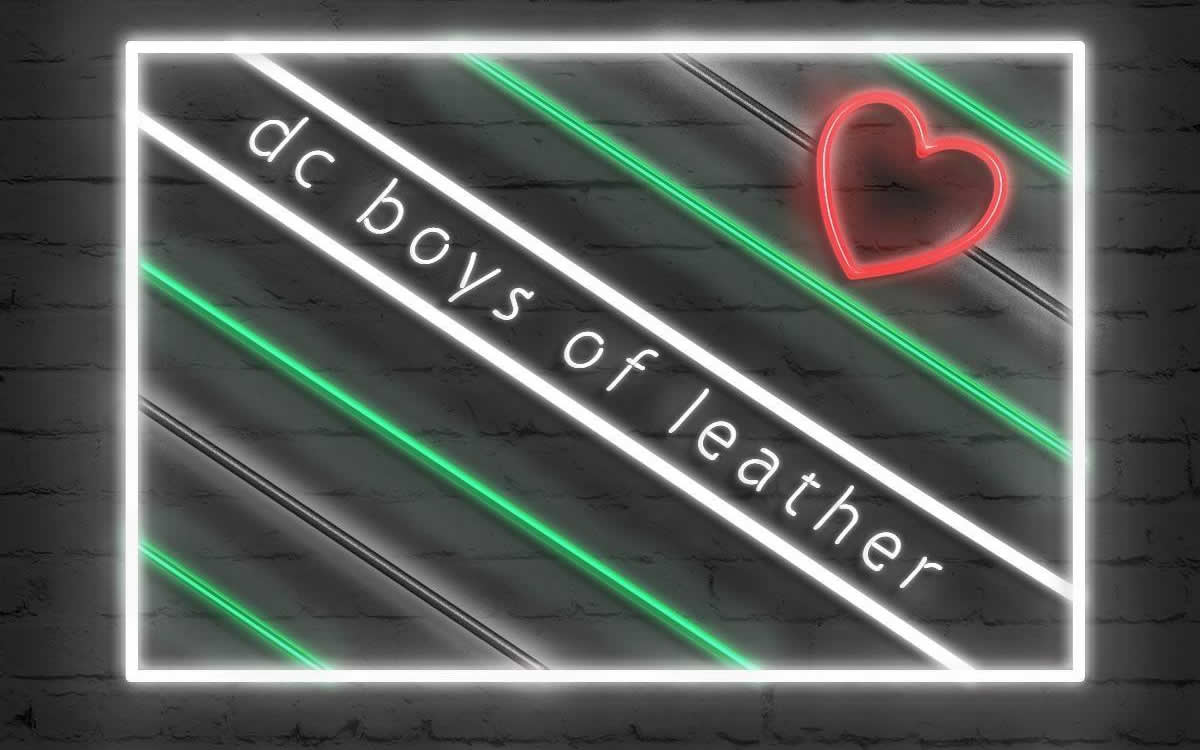 Thursday, August 18
6 p.m.
Trade
1410 14th Street, N.W.
Facebook
The D.C. Boys of Leather mix it up with a kaftan party at Trade on Thursday.
---
LGBTQ+ Speed Friending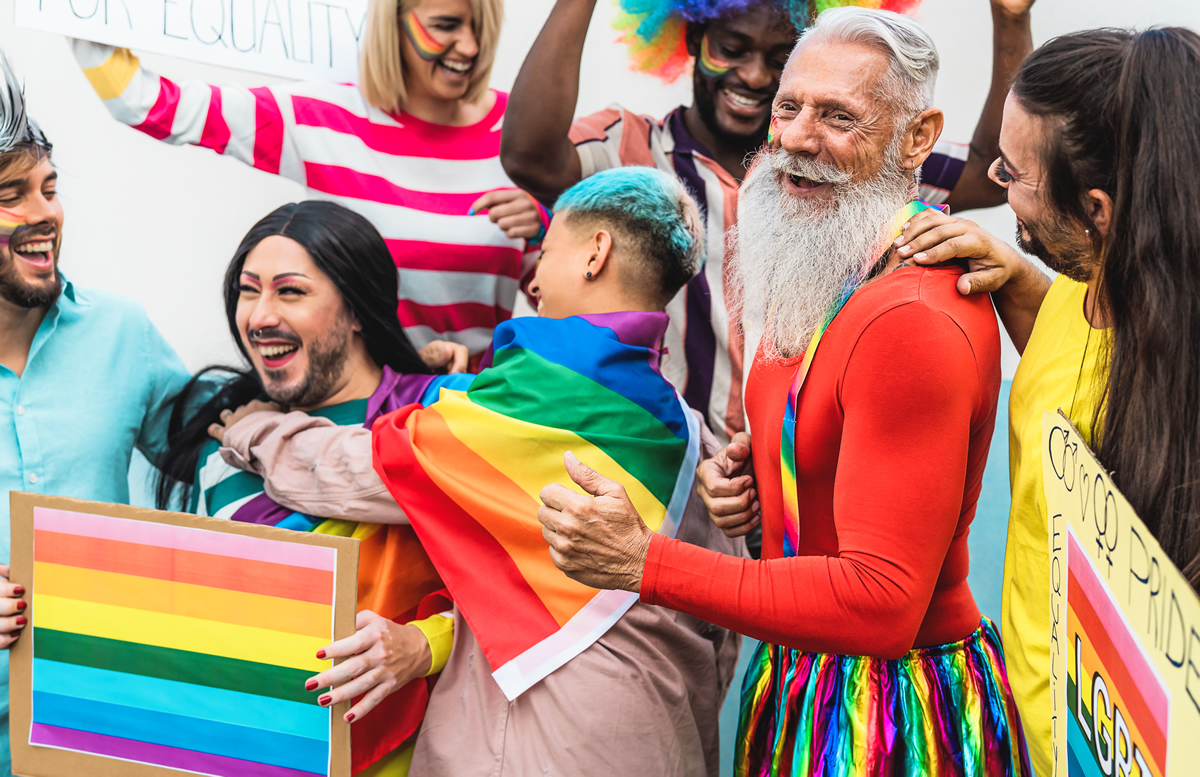 Friday, August 19
7-9 p.m.
Moxy Washington
1011 K Street, N.W.
Facebook | Eventbrite
Go Gay DC! hosts a meet-and-greet at Moxy on Friday. Come by to make some new friends in the LGBTQ community.
---
We The Kingz: Wet n' Wild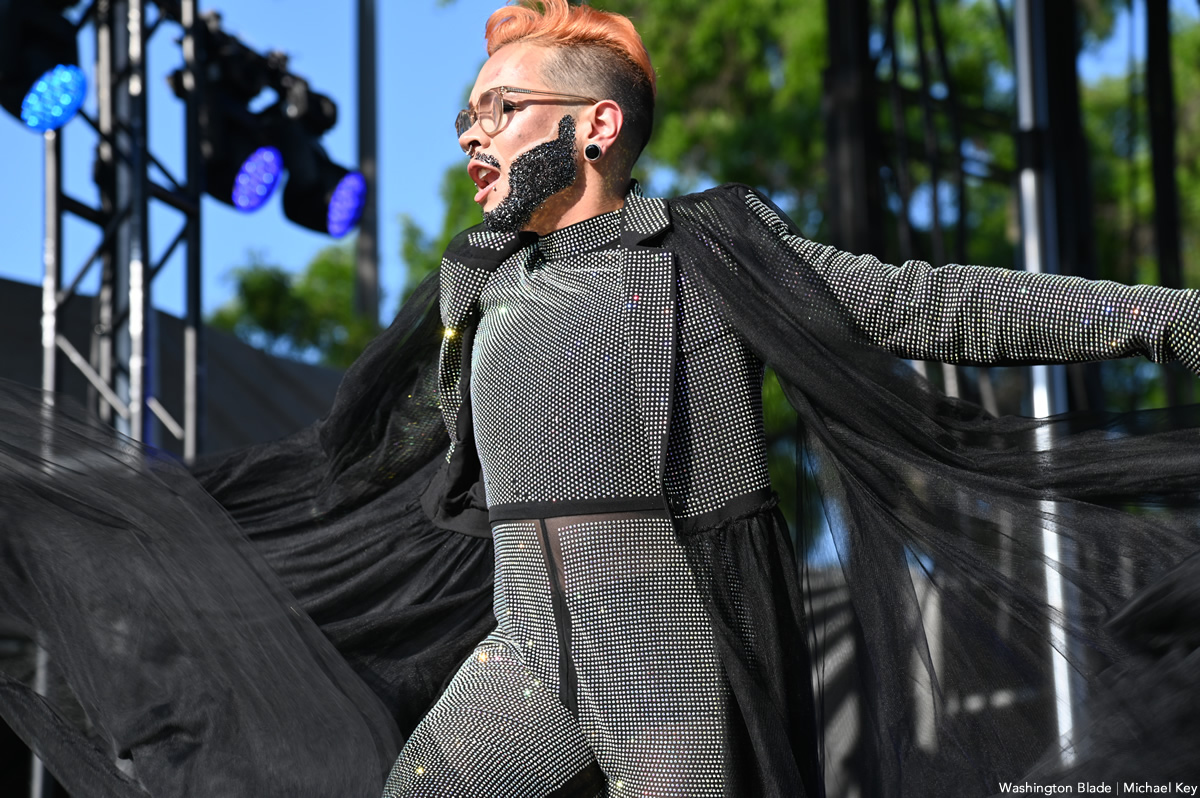 Friday, August 19
10 p.m.
JR.'s Bar
1519 17th Street, N.W.
No cover
21+
Facebook
Rickey Rosé hosts the We The Kingz show featuring Artemis Demon, Atom Glambert, Baphomette and Phoenix King at JR.'s on Friday.
---
discoVERS Anniversary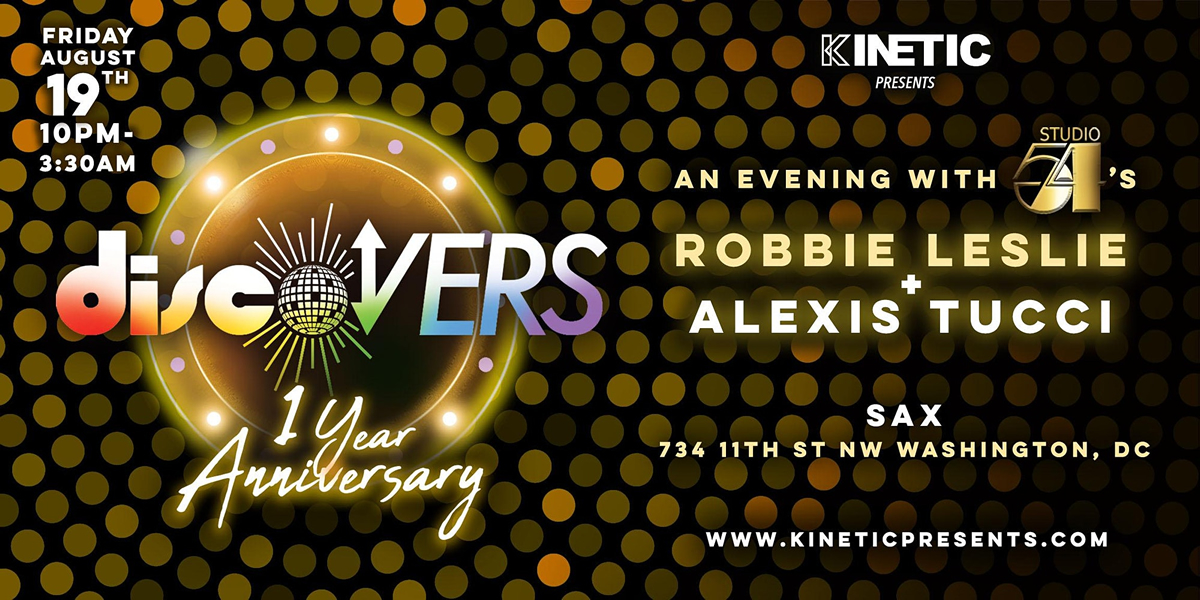 Friday, August 19
10 p.m.
SAX
734 11th Street, N.W.
$30-$50
Facebook
discoVERS returns to SAX for its one year anniversary with DJs Robbie Leslie and Alexis Tucci. There will be a special performance by KC B. Yoncé. The event will sell out, so get your tickets now.
---
ASANA Series Closing Party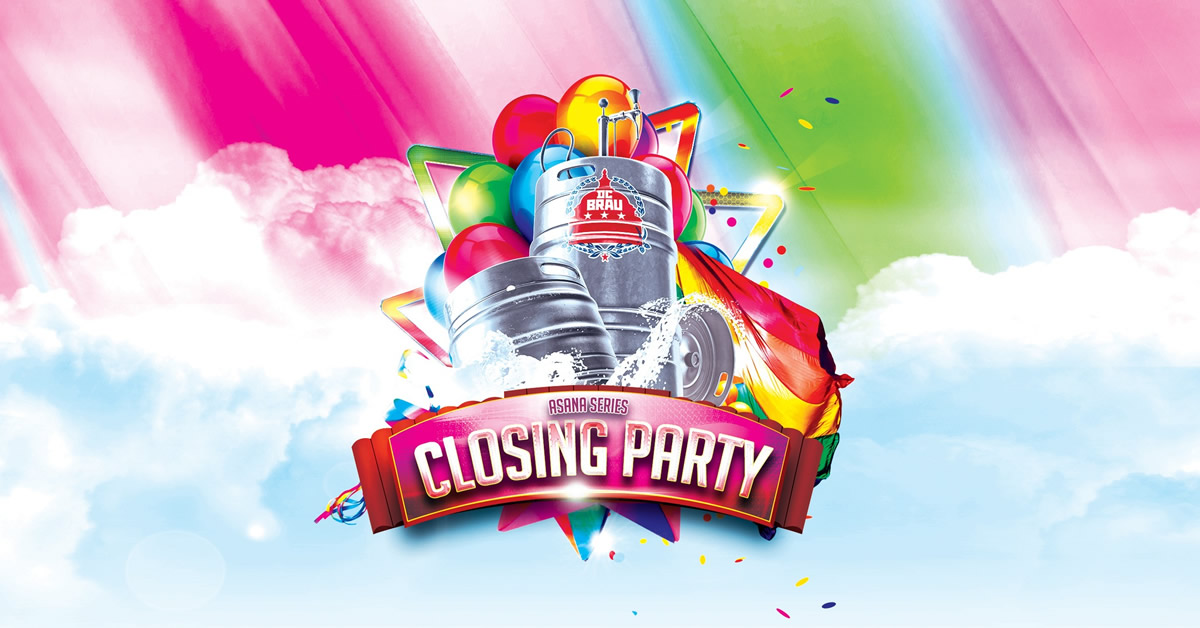 Saturday, August 20
5:30-11 p.m.
DC Brau Brewing Company
3178 Baldensburg Road, N.E., Suite B
Facebook
The ASANA World Series finishes with a bang. The Closing Party will be held at DC Brau on Saturday.
---
Miss Gay Eastern States America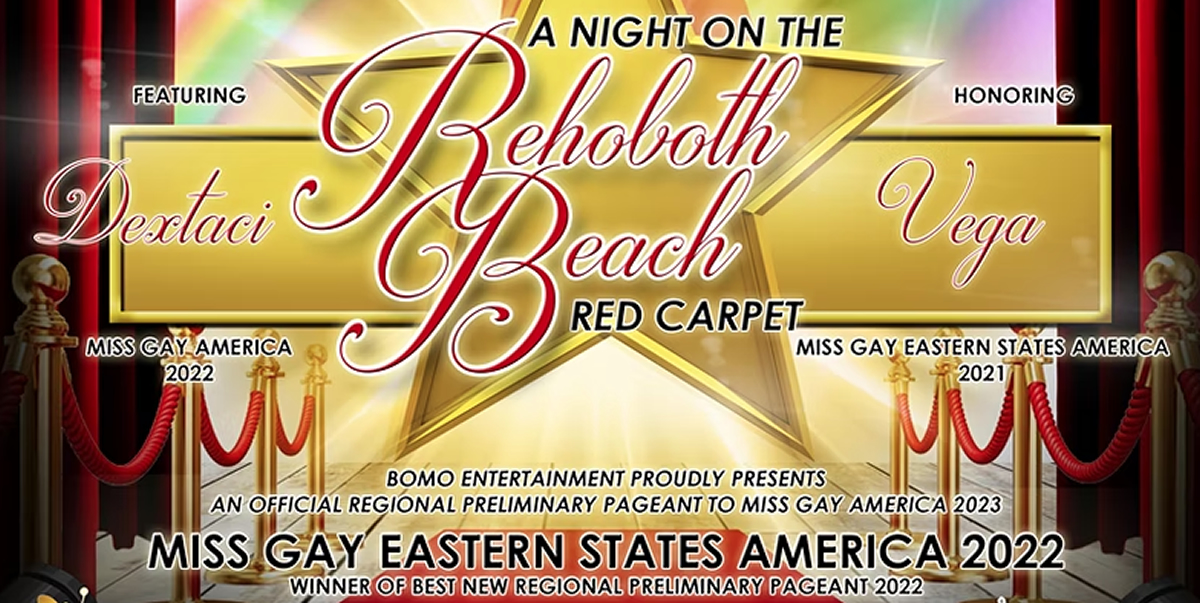 Saturday, August 20
7-11 p.m.
Rehoboth Beach Convention Center
229 Rehoboth Avenue
Rehoboth Beach, Del.
$20
Eventbrite
Are you in Rehoboth this weekend? Catch a drag competition at the Convention Center on Saturday.
---
The Trailer Park Ball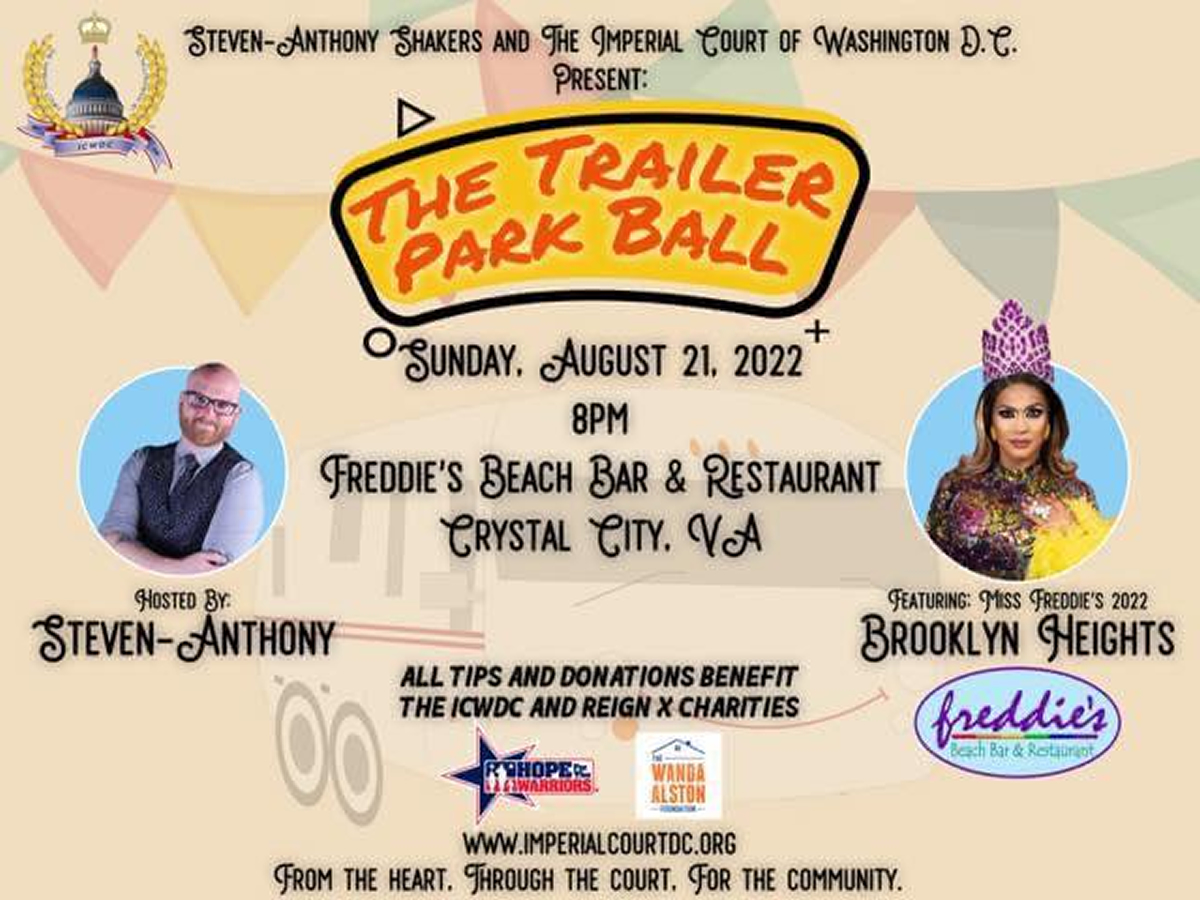 Sunday, August 21
8 p.m.
Freddie's Beach Bar
555 23rd Street S
Arlington, Va.
Facebook
The Trailer Park Ball will be held on Sunday at Freddie's. All Tips and donations are to benefit the Imperial Court of Washington and Reign X Charities.
---
Award-winning gay comedian returning to D.C.
Sampson McCormick performs at Comedy Loft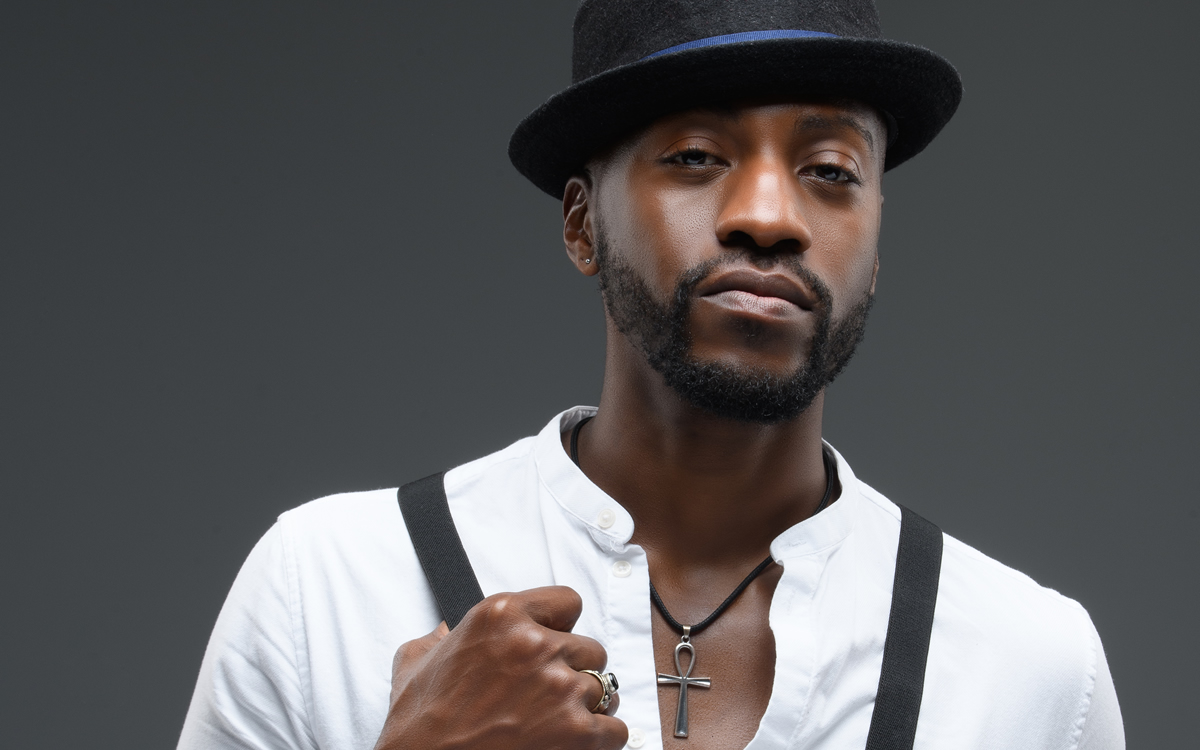 D.C. native and award-winning comedian Sampson McCormick will perform in a series of shows from Thursday, Aug. 25 to Saturday, Aug. 27 at the DC Comedy Loft.
The themes of the shows will include cancel culture and sensitivity —especially as they relate to the rise in violence against comedians — LGBTQ issues and probe many of the other current topics that have been circulating in the news and in conversations on social media and among the public.
Tickets are available on DC Comedy Loft's website.  
Reel Affirmations to screen new film
'Sweetheart' to run at Landmark Theaters E Street Cinema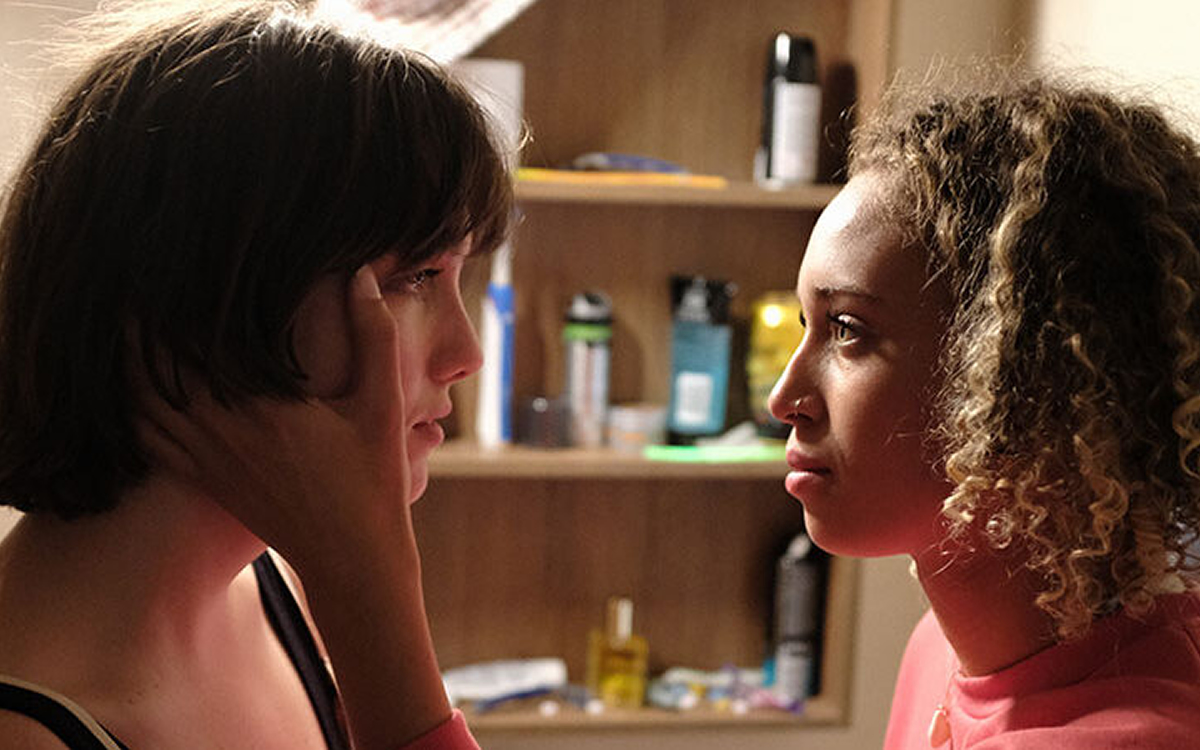 Reel Affirmations, a branch of the DC Center for the LGBT Community that platforms LGBTQ film, will screen "Sweetheart" on Thursday, Aug. 18 at 7 p.m. at Landmark Theaters E Street Cinema. This film will be screened as part of its monthly series.
"Sweetheart" is a coming-of-age film about a socially awkward and environmentally conscious teenager who meets a carefree lifeguard while on holiday with her family.
In-person tickets cost $15 and virtual tickets cost $10. Virtual tickets can be purchased on this link.