Best of Gay D.C. 2016: COMMUNITY
Blade readers voted for their community favorites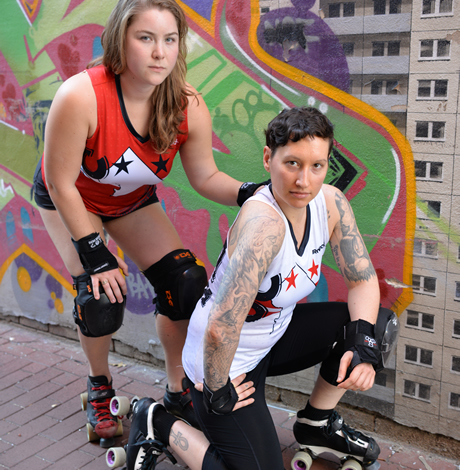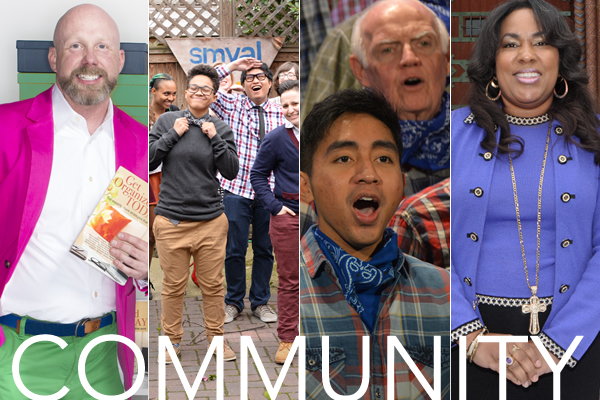 Best Art Gallery
Renwick Gallery of the Smithsonian American Art Museum
1661 Pennsylvania Ave., N.W.
Runner-up: The Phillips Collection
Best Adult Store
Bite the Fruit
1723 Connecticut Ave., N.W.
Runner-up: Trick Box
Best Car Dealership
BMW of Fairfax
8427 Lee Highway, Fairfax
Runner-up: Audi of Tysons
Best Apartment/Condo Building
Atlantic Plumbing
2112 8th St., N.W.
Runner-up: The Shay
Best Doctor/Medical Provider
Ray Martins, Whitman-Walker Health
Runner-up: Dr. Robyn Zeiger
Best Fitness or Workout Spot
VIDA Fitness
1517 15th St., N.W.
1612 U St., N.W.
999 9th St., N.W.
(A perennial favorite in this category)
Runner-up: YMCA
Best Gayborhood
Shaw
Runner-up: Logan Circle
Best Hardware Store
Logan Hardware
Logan Hardware
1734 14th St., N.W.
Runner-up: Annie's Ace Hardware
Best Home Furnishings
Mitchell Gold + Bob Williams
1526 14th St., N.W.
Mitchell Gold + Bob Williams is featured on the 2016 Best of Gay DC cover.
Runner-up: Room & Board
Best Home Improvement Service
The Organizing Agency
811 4th St., N.W., Suite1013
(Winner of last year's Best LGBT-owned Business award)
Runner-up: Hourly Husbands
Best Hotel
The W
515 15th St., N.W.
(Second consecutive win in this category)
Runner-up: Donovan House
Best House of Worship
Empowerment Liberation Cathedral
633 Sligo Ave., Silver Spring
240-720-7605
empowermentliberationcathedral.org
(Second consecutive win in this category)
Runner-up: All Souls Unitarian
Best Lawyer
Peter Glazer
The Glazer Law Firm
Business attorney
Runner-up: Amy Nelson
Best LGBT Social Group
Gay Men's Chorus of Washington
Runner-up: D.C. Rawhides
Best LGBT Support Group
SMYAL
Supporting and Mentoring Youth Advocates and Leaders
410 7th St., S.E.
(Second consecutive win in this category)
Runner-up: HIPS
Best LGBT Sports League
D.C. Rollergirls
Runner-up: Stonewall Kickball
Teammates on D.C. Rollergirls say the league feels like family.
Founded in 2006, D.C. Rollergirls is centered around the group's love for roller derby. In addition to games, the team also prides itself on contributing to community service with organizations that promote female empowerment, physical fitness and awareness of issues women, children and families face in the D.C. area.
League president Dawn Sherman, also known by her team nickname Aurora Borey All-Ass, says what makes the team stand out is the diversity of its members.
"We have women from all different walks of life," Sherman says. "We are an inclusive environment so we have cis-gender women and we are very open to LGBT women. The fact that we all come together for this crazy common sport that we love just makes it amazing."
Women of all skill levels are welcome on the team especially beginners. JaeLee Waldschmidt, nicknamed Switch Please, says she stepped into the world of roller derby after a friend invited her to a match.
Waldschmidt admits she was clueless and outside her comfort zone.
"My friend was like, 'You should come watch my team play.' I was like, 'Play what?' 'Roller derby,'" Waldschmidt says. "I was like, 'What's that?' I watched one of their games and showed up to D.C. Armory like, 'Where do I get in?' and my friend was like, 'The door. You go in through the door.'"
After attending roller derby boot camp Waldschmidt found herself competing on the team.
She encourages other women interested in trying something new to do the same. Try out sessions are open to anyone regardless of experience level. Each Sunday the team has a roller derby boot camp where anybody, with the appropriate safety gear, can learn the fundamentals of roller derby. The next try out date is Sunday, Oct. 23 at the DCRG Warehouse (5706 LaFayette Pl., Hyattsville, Md.) from 12:30-3:30 p.m. The team consists of about 40 players, including dozens of volunteers, beginner boot campers and retired derby members who still like to stay connected.
Another big part of being a D.C. Rollergirls team member is picking a nickname that suits you.
For Sherman the name was all about who she was as a person.
"I wanted to find something that kind of gave people a little glimpse into my life," Sherman says. "My quirky sci-fi side. Kind of just being a general science geek and my physique. So my name is Aurora Borey All-Ass and that kind of encompasses all those things."
Waldschmidt chose her name Switch Please, from the character Switch from "The Matrix."
Feeling comfortable to share parts of themselves with their team is the best part about the league, Waldschmidt says.
"Being a trans woman, it's kind of hard in this world trying to find a place that accepts you for who you are," Waldschmidt says. "I mean there are pockets here and there but roller derby was like 'Alright, cool.' It was a really empowering opportunity to be authentic and not have to try to conform to people's expectations of what a man or woman is, to be myself." (Mariah Cooper)
Best LGBT-Owned Business
Capital Center for Psychotherapy and Wellness
1330 U St., N.W.
Runner-up: Town, Number Nine and Trade
Most LGBT-Friendly Workplace
Human Rights Campaign
1640 Rhode Island Ave., N.W.
Runner-up: Whitman-Walker Health
Best Non-Profit
Whitman-Walker Health
Runner-up: Capital Pride
Best Pet Business
Metro Mutts
508 H St., N.E.
Runner-up: City Dogs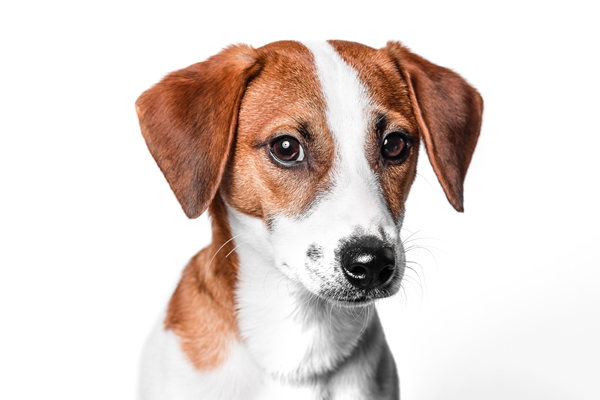 Best Place to Buy Second-Hand Stuff
Miss Pixie's Furnishings and Whatnot
1626 14th St., N.W.
Runner-up: Buffalo Exchange
Best Place to Take the Kids
Smithsonian's National Zoo
3001 Connecticut Ave., N.W.
(Second consecutive win in this category)
Runner-up: Smithsonian's National Air and Space Museum
Best Rehoboth Business
Blue Moon
35 Baltimore Ave.
Rehoboth Beach, Del.
bluemoonrehoboth.com
(Also won Best Rehoboth Bar)
Runner-up: Purple Parrot
Best Salon/Spa
Logan 14 Aveda Salon & Spa
1314 14th St., N.W.
(Second consecutive win in this category)
Runner-up: Salon Quency
Best Reason to Go to Baltimore
National Aquarium
501 E. Pratt St., Baltimore
(Second consecutive win in this category)
Best Theater
Kennedy Center for the Performing Arts
2700 F St., N.W.
(Second consecutive win in this category)
Runner-up: Arena Stage
Best Theater Production
"Kinky Boots" (Kennedy Center)
Runner-up: "La Cage Aux Folles" (Signature Theatre)
Best Vet
CityPaws Animal Hospital
1823 14th St., N.W.
(Second consecutive win in this category)
Runner-up: Union Veterinary Clinic
To see winners in other categories in the Washington Blade's Best of Gay D.C. 2016 Awards, click here.
DC Different Drummers Jazz Band to perform 'Oasis'
Performance by combo '2nd Independence' scheduled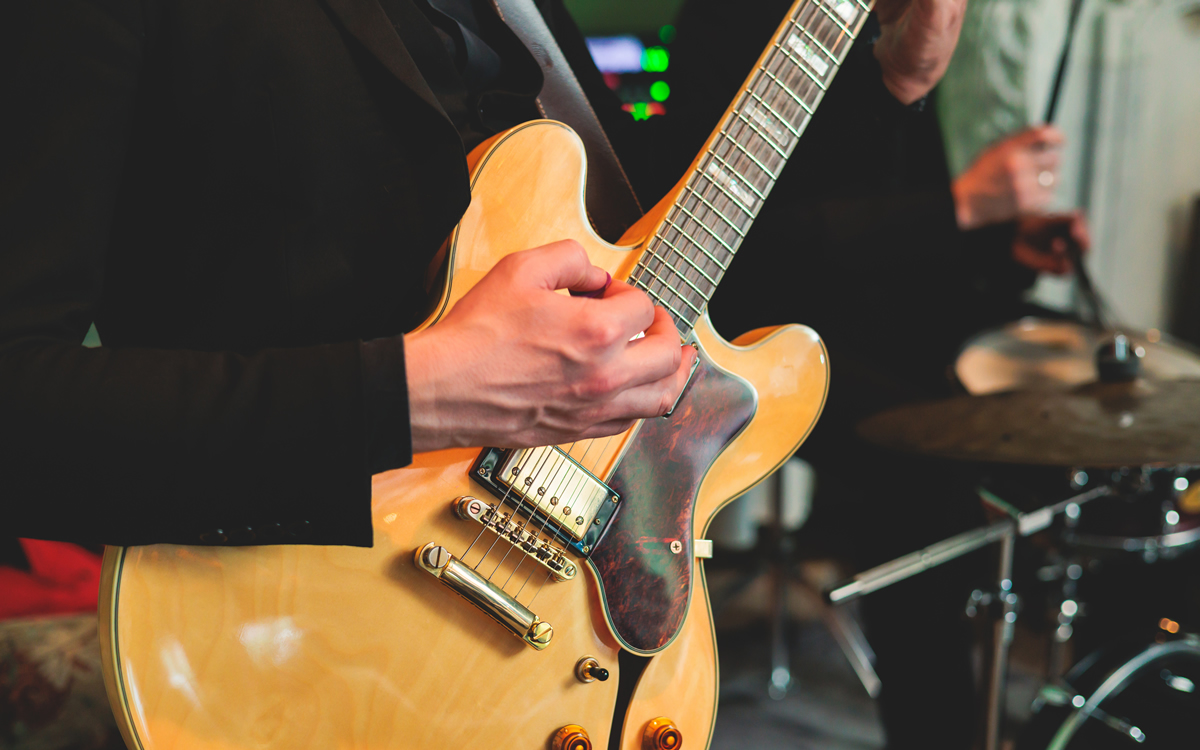 The DC Different Drummers Jazz Band will perform on Sunday, Oct. 16 at 3 p.m. at Martin Luther King Jr. Memorial Central Library.
This concert, titled "The Oasis," will feature the 20-person big band playing jazz pieces in a variety of styles, from swing to bossa nova to jazz fusion and more. There will also be a performance from the improvisational jazz combo, 2nd Independence.
Admission is free and more details are available on the event's website. 
Smithsonian Zoo programming is back
Family-friendly Halloween event begins Oct. 28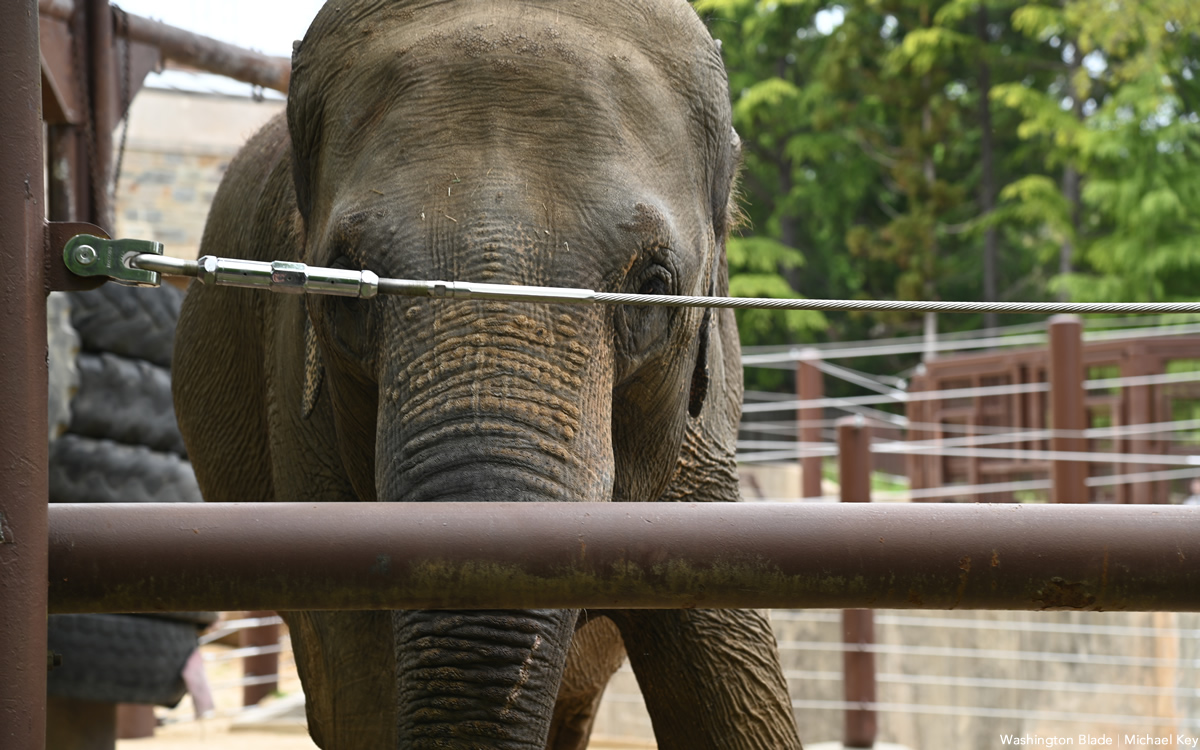 The Smithsonian National Zoo and Conservation Biology Institute will host "Boo at the Zoo" starting on Friday, Oct. 28 at 5:30 p.m.
This is a family-friendly Halloween event that includes special after-hours access for animal viewing at the Elephant Community Center, Small Mammal House, Reptile Discovery Center, Great Ape House and Think Tank, a Halloween souvenir treat bag, dance party and 30 trick-or-treat stations around the festively decorated Zoo.
Tickets start at $25 and can be purchased on the Smithsonian's website.
'Hamilton' star boosting Afro-Latinx, queer representation
Gonzalez and partner launch DominiRican Productions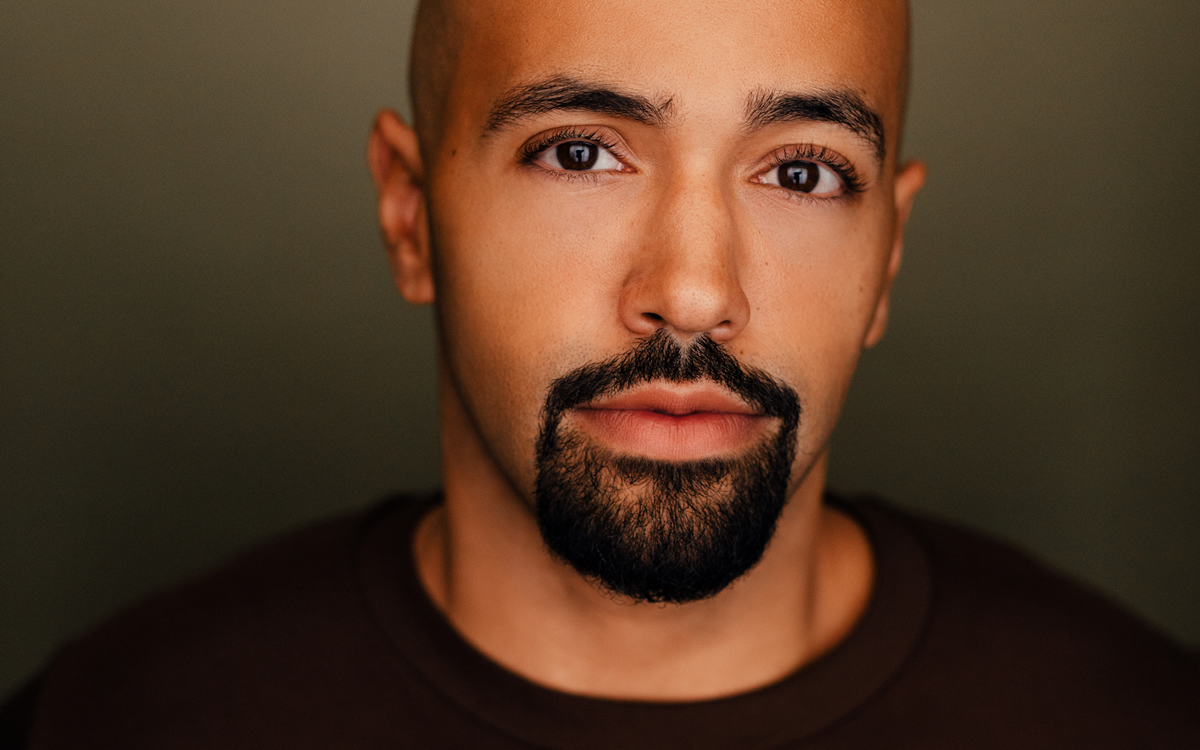 'Hamilton'
Through Oct. 9
The Kennedy Center Opera House
2700 F St., N.W.
$59–$399
Kennedy-center.org
For gay Latinx actor Pierre Jean Gonzalez, playing the title Founding Father in the national tour of "Hamilton" isn't just another part.
"It's a powerful thing," says Gonzalez, recognizing the enormity of the job. "We all learned history in school. We know who's who when we look at a textbook; but when people who look like you are telling the story, it shifts."
Currently moored to the Kennedy Center Opera House through Oct. 9, Lin-Manuel Miranda's seminal 2015 sung-and-rapped through musical presents early American history in a novel and inclusive way, focusing on the life experience of one man. With 11 Tony Awards and a Pulitzer Prize for Drama, the show continues to be the hottest draw in town wherever it pitches its tent.
"When I step on stage as Hamilton, I'm continually amazed by the pandemonium in the audience, especially the younger fans. If we miss a single lyric, the children know," he says.
"It's a drama, a soap, and an action movie. An ambitious immigrant, Hamilton pushes through obstacles, creates his own narrative, and doesn't throw away a shot. Audiences like that."
Reared in a housing project in the Bronx as the only boy in a Dominican/Puerto Rican family it wasn't cool to be queer, says Gonzalez. So, he played it straight until his second year at Rutgers University when a comfortably out friend inspired him to follow suit. Back at home, the family wasn't all that surprised, he adds with a chuckle.
Navigating through life as his authentic self gives Gonzalez a leg up. He explains, "I think feeling more connected and open makes me a better actor."
As a drama student at Rutgers University in New Jersey, Gonzalez spent a life-altering junior year studying Shakespeare at the Globe in London: "For me the metronome, cadence, the words and music in 'Hamilton' are very much connected to Shakespeare, and that's why I'm here now."
After school, despite finding an agent and auditioning, those first four years weren't good. "For a Latinx actor with my look there were three roles: thug #3, a dishwasher, or hitman."
He was dismayed. Despite possessing training, talent, energy, and good looks, casting agents didn't see him as a leading man. But with "Hamilton," the industry changed and so did Gonzalez's self-perception: "Finally, I knew I was the right choice to play a leading man."
In total, Gonzalez has toured with "Hamilton" for five years counting 18 months of "pandemic nothingness," he says. Before being promoted to playing Alexander Hamilton in August of 2021, he was standby, covering Hamilton, Burr (the villain) and Britain's King George. At a moment's notice he might have been called on to play one of three tracks. "It was turning me on artistically," he says. "One of the last crazy days before the pandemic, I was Hamilton for a Saturday matinee and that same evening I was Burr. Not a lot of actors can say that."
During the early days of the pandemic and before, Gonzalez and his fiancé Cedric Leiba Jr., an Afro-Latino actor, had many conversations surrounding career frustrations. They discussed the challenges faced by actors of color, and how those challenges can be compounded when said actors are also queer.
In 2020, the couple founded DominiRican Productions, an award-winning film production company whose mission is to ramp up Afro-Latinx and queer representation both behind and in front of the camera.
"It kind of happened as a protest," he explains. "George Floyd had just been killed and the country was starting to look at itself and ask why are Black and Brown bodies treated this way?"
Success has ensued with two collaborative, celebrated shorts — "Release" and "Rhythm Is Gonna Get Who?" — both directed by Gonzalez.
While working with your partner can sometimes be a lot, it also has its advantages, says Gonzalez. He appreciates the pair ultimately always have one another's back. Also, they're different in complementary ways. "Cedric is more type A, really gets things done," says Gonzalez "He keeps me tethered to the ground."
For the moment, the affianced actors have put nuptials on the back burner, preferring to invest their time and money in the company. Gonzalez says, "We don't have kids or a mortgage, the company is our child; it's what drives us."
And what about "Hamilton"? "Another year, maybe longer? Whatever happens, I'm taking it one day at a time and feeling a lot of gratitude," he says.