November 24, 2016 at 2:27 pm EST | by Peter Rosenstein
A dark cloud hangs over Thanksgiving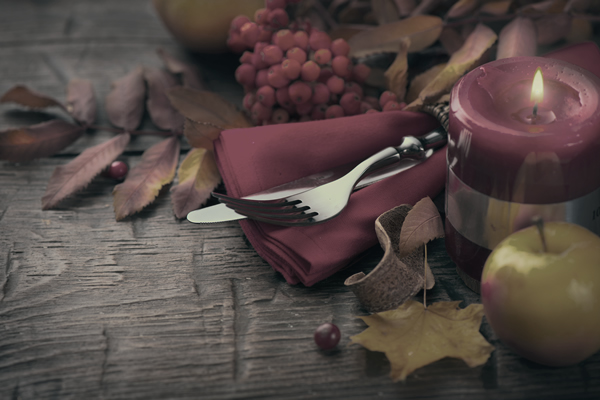 Growing up in New York City, my dad took my sister and me to the Macy's Thanksgiving Day Parade every year. By the time we got home the house smelled delicious. The turkey was in the oven, often a 25-pound bird, and mom would be baking delicious deserts. We often had 20 friends around our table. This year I will spend Thanksgiving in Rehoboth Beach with good friends who will share the bounty of the season and it will be a happy day.
But for many there is a cloud hanging over Thanksgiving this year — Donald Trump, our President-elect. He has already named people to his administration who are just plain scary. First is Stephen Bannon whose past indicates he is an anti-Semitic, homophobic, racist or at the very least has given those who are an outlet to spew their hate. Then he named Sen. Jeff Sessions (R-Ala.) his choice for attorney general. A racist who in 1986 became only the second man in 50 years to not be recommended by the Senate for confirmation as a U.S. District Judge. It was reported in Democracy Now "Two Republicans, including Arlen Specter, voted against him. His fellow senator from Alabama, Howell Heflin, also voted against him, citing "reasonable doubts" over Sessions' ability to be "fair and impartial."  They went on to report "Sessions once described the NAACP and American Civil Liberties Union as "un-American" and "Communist-inspired" because they, quote, "forced civil rights down the throats of people." Critics also testified they had once heard Sessions say he admired the Ku Klux Klan." And Trump is only getting started.
So as we sit down to Thanksgiving dinner, those of us most fortunate need to take a moment to think about what we can to do make sure everyone can share in the bounty we have. Everyone should be able to sit down to a meal with friends and family and feel a cocoon of safety and love.
On this Thanksgiving, we should not only think about what we are thankful for but of some of the people and organizations that will need our support in the coming year. Those who will help us stand up to the Trump administration and fight for the America we can believe in.
First, I am thankful for my sister and sister-in-law and the friends who are my chosen family including the members of my morning coffee group at Java House in D.C. Then there is Hillary Clinton, a woman of substance, intelligence, compassion and commitment. A woman whose unstinting courage enables her to continue to stand strong despite all the slings and arrows thrown at her. We must heed what she said in her first post-election speech to the Children's Defense Fund: "We have work to do, and for the sake of our children and our families and our country, I ask you to stay engaged, stay engaged on every level. We need you. America needs you, your energy, your ambition, your talent. That is how we get through this."
There are national organizations needing support such as the American Civil Liberties Union, Southern Poverty Law Center, hopefully the Democratic National Committee if it can get organized, Anti-Defamation League, Council on American-Islamic Relations, National Association for the Advancement of Colored People, National Council of La Raza, Human Rights Campaign, and others if you believe they will do what will be needed to support and fight for decency, fairness, civil and human rights.
Thanksgiving this year is the time to begin planning for the coming year. With all the problems in the world and threats here at home, including those from people who will populate President-elect Trump's administration, we must commit to being strong, fighting back, holding on to each other and holding each other up. We are responsible for each other. We must fight for everyone's rights and remember the words of Martin Niemöller: "When the Nazis came for the communists, I remained silent; I was not a communist. When they locked up the social democrats, I remained silent; I was not a social democrat. When they came for the trade unionists, I did not speak out; I was not a trade unionist. When they came for the Jews, I did not speak out: Because I was not a Jew. Then they came for me—and there was no one left to speak for me."
Peter Rosenstein is a longtime LGBT rights and Democratic Party activist. He writes regularly for the Blade.