November 25, 2016 at 4:03 pm EST | by DeRionne Pollard
Radical inclusivity in the post-election era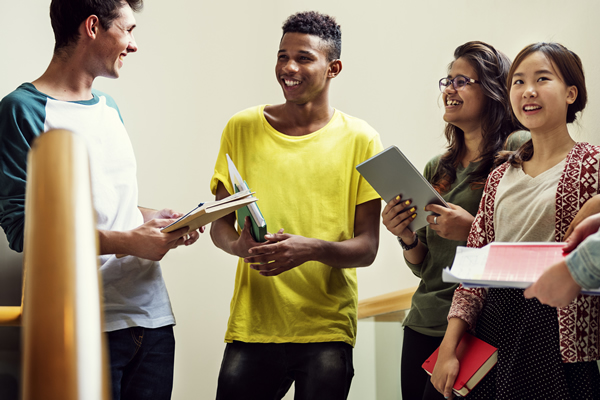 Radical inclusion is an approach to higher education that I have promoted for years at my college. Diversity is one of the pillars of our identity at Montgomery College. With 72 percent of our students non-white, an active MC Pride and Allies group, and a vibrant Muslim Student Association — among dozens of other student groups — we have many reasons to be proud of our diversity. We seem to understand organically that the promise of opportunity is the one element that diffuses tension and breaks down barriers.
Creating a climate of inclusion is certainly a progressive 21st century vision, but it also has a practical outcome: It strengthens academic achievement. Extensive studies – many based around closing the achievement gap for students of color—confirm that people who feel connected to their communities are more likely to succeed in college.
Sadly, the 2016 presidential campaigns have created ripples of profound insecurity on our campuses. Immigrants and native-born students have been saddened and distraught by the rhetorical targeting of distinct ethnic and racial groups. They have written me heartbreaking messages such as, "I feel unsafe." "I feel so insecure …. What will happen to us?" "I feel scared, angry, and disappointed." Having spent immeasurable energies connecting academic achievement and social belonging, these questions threaten to unravel the safe haven of teaching and learning that my institution has painstakingly nurtured. Will students drop out from fear? Will they drive others out under the false logic that opportunity is a zero sum game?
So far, the answer is no. I have been overwhelmed and comforted by messages of concern from faculty and compassion from students. This week we are hosting a roundtable of journalists to discuss, "What Just Happened?" in the form of a post-election panel. With reporters from the three highly respected newspapers, the dialogue will undoubtedly be intellectually rigorous and exemplary in civility, one antidote to the campaign's worst moments. Our campus lecture series, which has touched on the politics of Afghanistan, South Africa and Poland in the last six weeks—will continue to challenge our students to think globally. Our Refugee Center, which has taught English and citizenship classes since the 1980s, will continue to welcome refugees and push back against the false narrative that victims of state violence and political persecution are somehow a threat to "real" Americans. Our hundreds of 'Dreamer' students  — undocumented students who were brought to the U.S. as children and grew up in our community — will continue to attend classes and pay the same tuition as their peers who were born here, something for which we argued passionately. In other words, we'll continue our commitment to making college affordable and student life welcoming and inclusive.
But what do we teach our students about the campaign's incivility? The only option I see is a stronger and deeper commitment to inclusion. In the week since the election I have received more messages from people who called for increased inclusion and dialogue than from those espousing intolerance. Not only have our students refused to be entangled in false narratives of blaming the "other," but they have made some remarkably insightful comments about our institution's take on opportunity.
At a college where students hail from 160 countries and 30 percent qualify for Pell grants, our students understand that poverty is the real enemy in this country. Opportunity, they well know, is the solution. For most of our students a college education has never been taken for granted; it was earned by a scholarship or a part-time job, or a parent who works at a second job to pay the tuition. When you carry a story like this with you to all your classes or are surrounded by others who do, too, there is no room left for exclusion. In fact, respect for the opportunity that education provides transcends partisan politics. Where opportunity is paramount, inclusion becomes the natural default. Connecting these two elements more closely might help lower the alarming intolerance in national rhetoric. At my college — like many other community colleges, I suspect — it already has.
Dr. DeRionne Pollard is the president of Montgomery College. She is an openly gay African-American woman who remains committed to radical inclusion in the post-election era.