December 22, 2016 at 12:00 pm EST | by Mark Lee
Small business owners have increasingly 'had it'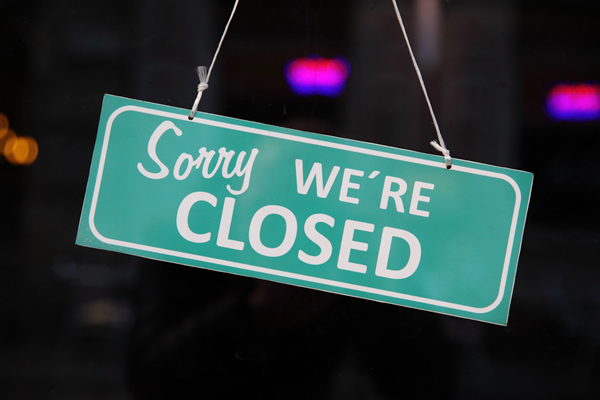 "I am at my wits end trying to do business in this city. Every time we turn around there is another fee, tax, or 'progressive' move. I support worker's rights and fair wages for employees – but there has to be a real understanding and not just lip service from our elected officials about the challenges that small, locally owned businesses face. [We] can't move out like Walmart did when hearing about the Paid Leave Act, yet are expected to warmly embrace all of this stuff. I've had it."
These words – from a respected lesbian owner of a D.C. retail business – landed in my inbox last week. It was among several similar messages received in response to this columnist's take earlier this month on the disconnect between District elected officials and both the local enterprise community and the city's lower-income residents.
She's not running a one-woman or mom-and-mom operation, but a landmark homegrown small business that has helped shape the identity of a prominent D.C. neighborhood. Her business employs scores of primarily District residents, many born or long-raised in the city and local school system graduates.
She is making the contribution small business owners across the country make every day – while creating 2-of-3 new jobs in America. Her business is the workplace of many entry-level or less-experienced employees learning new skills and honing new responsibilities as they move up the ranks alongside more seasoned personnel.
It's an owner-operator's lament, nearly universal among commerce here and a handful of the most notoriously business-unfriendly locales like D.C. "They don't even care about us, or our ability to survive and thrive," is the refrain.
Important, too, due the uniquely high percentage of LGBT entrepreneurs and enterprise owners and management populating U.S. businesses – estimated to be 10 percent of the gay community.
Cultural assimilation and social acclamation continue to create political divergence within LGBT ranks and alter party allegiance, reinforced by a growing gratitude to the mainstream corporate community for now almost single-handedly defending and broadening our civil equality. We'll likely see acceleration in that process, driven by lesbian and gay businesspersons.
While the two national political parties have devolved toward crony capitalism dependent on the largess of elite corporate client-patrons, the growing estrangement of smaller-scale entrepreneurs from the Democratic Party stands out strong.
It's emblematic of the dilemma Democrats face as the anti-enterprise party. Bill Gates may have been overly optimistic when speculating last week that President-elect Donald Trump has the potential to bring innovation to the country and government in the manner of President Kennedy, but it resonated with many in business.
Commerce creators are bemused by confounded Democratic and media reaction to a businessman working in the White House. Especially given business-operating citizen-legislators occupying many an elected position in cities and towns outside the rarified political bubbles of deep-blue urban areas.
Liberals are sweating under the covers at night with both eyes wide open. Job-creators – whether lesbian or gay or not – sleep soundly with perhaps one eye half-cocked, wondering if Trump is the right person to shift the country in a better direction. Enterprise values predictability, and there's little about Trump that is predictable.
Small business owners, however, know it could be worse – Hillary Clinton and the Democrats could be in charge. That "lip service" the business owner wrote to bemoan is their trademark. Enterprise folks no longer listen to liberals when lying about that legacy.
Small business owners' reaction to Trump's election is the highest satisfaction level Gallup has surveyed in eight years, shooting up to a favorable 80 percent and rebounding from an indexed low of minus-28 during President Obama's term. By a ratio of 3-to-1, operators of modest-sized enterprise anticipate that Trump and a Republican Congress will improve prospects for their business. That roughly equals the percentage of the nation's small business owners who now align with the Republican Party.
Democrats have only themselves to blame for that.
Mark Lee is a long-time entrepreneur and community business advocate. Follow on Twitter: @MarkLeeDC. Reach him at OurBusinessMatters@gmail.com.