December 7, 2016 at 12:58 pm EDT | by Mark Lee
D.C. Council should be forced to wear white lab coats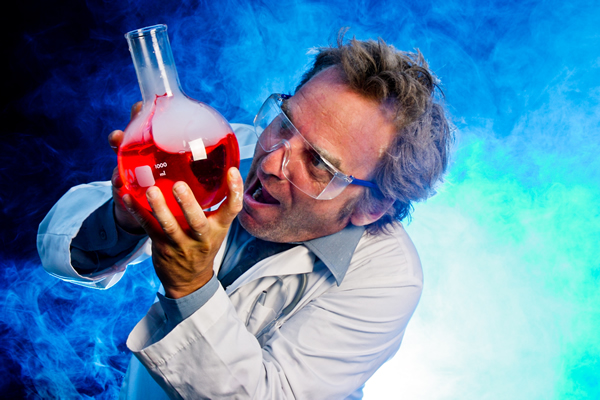 The nation's capital is developing a disreputable image as the back-alley liberal laboratory routinely conducting controversial labor policy experiments at the unsteady hand of unschooled mad-scientists.
D.C. Council members should be required to wear white lab coats.
No District legislator has ever signed the front of a private sector paycheck, and most are clueless about the challenges confronting the more than 8,000 local employers as a result of their actions, particularly the majority that are small businesses. Most of the time owners, operators and managers don't think they even care.
There now appears to be no theoretical think-tank thought, worker-as-widget labor union wish, or green-at-the-gills interest group gushing considered too radical to be tried out on surgical tables sodden with the stain of unintended consequences.
Meanwhile the lesser skilled, the unemployed, and the city's large number of lower-income and poor residents are left to languish in the decrepit waiting room outside a chamber of anti-business horrors. Elected officials have barricaded the path to employment with too-high too-fast minimum wage hikes benefiting some but harming others – similar to other cities with a significant and struggling bottom-tier actual and potential workforce composition.
For all their prattling about the less fortunate, elected officials instead prefer to burnish their so-called "progressive" credentials among well-to-do political leftists equally desirous of D.C. being heralded as the "first and worst" in imposing the newest enterprise intervention. Those living in poverty or desperate for work are merely collateral victims to the lust for headlines.
Too many D.C. Council members prefer to interfere in the private sector than perform their public sector oversight duty to eliminate mismanagement, waste, fraud and abuse in agency programs acknowledged by Council members to be as high as 10 percent.
A continuous stream of new marketplace mandates, regulations, restrictions and rules imposed by a cadre of councilors have begun to prompt job, hours, wage and benefit cuts and serve to diminish and delay increases across business sectors of all types.
Preliminary passage this week of the most expansive and expensive paid leave law among the only three states with such a program, and the solitary one to be financed by a tax on businesses rather than employee withholding, adds yet another layer of expense dampening economic growth. If the fiscal estimates prove accurate – and there is ample reason to believe the city has conducted a mostly stab-in-the-dark guessing game – this new annual cost to local businesses will total a quarter-billion dollars.
District businesses have already begun to preemptively "price-in" a plethora of new operating costs. Small businesses are encountering the need to shed an employee or two to cover the cost of new staff or subcontractors assigned burgeoning city and federal government paperwork requirements and exploding human resource reporting rules.
All of this is occurring simultaneous to disturbing local economic trends.
Despite rosy record revenues during sunny recent times, there are warning signs that the District's cash-flush days are starting to wane. D.C. Council members resist recognizing slowed growth in economic activity and tax revenues and, worse, continue creating the conditions primarily responsible for it.
In addition, D.C. CFO Jeffrey DeWitt informed the D.C. Council last week that the city faces $1.9 billion in unfunded infrastructure costs during the next handful of years. Also, in the three upcoming fiscal budget years through 2020, the District will confront a jurisdictional funding gap for contributions to Metro operating costs and capital improvements of more than $650 million – and that doesn't include the $25 billion in extra funding required to fix the region's broke-down rail transit system.
D.C. doesn't have the money to cover those costs, and certainly not others, from the $7 billion extracted from resident pockets and garnished by some of the very highest business taxes in the country.
D.C. residents and local businesses will know where to place the blame when the bubble begins to burst.
By then, though, it'll be too late.
Mark Lee is a long-time entrepreneur and community business advocate. Follow on Twitter: @MarkLeeDC. Reach him at OurBusinessMatters@gmail.com.