December 28, 2016 at 10:00 am EST | by Kevin Majoros
YEAR IN REVIEW 2016: Sports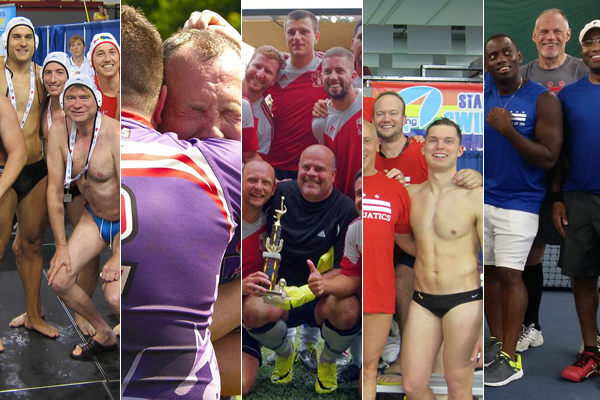 It was another successful year for the LGBT sports teams and clubs in the Washington metro area. Whether they were playing locally or competing in cities around the world, our local LGBT athletes continue to be a force to be reckoned with.
In June, it was announced that Team D.C., the information clearinghouse for roughly 35 local LGBT sports teams, would be bidding for the 2022 Gay Games.
Six months later, the bidding process continues and the list has been whittled down to nine cities; Washington, San Francisco, Dallas, Los Angeles, Denver, Austin, Salt Lake City, Guadalajara and Hong Kong. Three finalists will be announced on March 1.
Look for multiple D.C. teams to compete at the Sin City Shootout (25 sports) in Las Vegas in January and the World OutGames (32 sports) in Miami in May.
The Federal Triangles Soccer Club traveled to Portland in August where they captured the Division 1 title at the International Gay & Lesbian Football Association World Championship XXII.
The Washington Wetskins water polo team snagged the silver medal in the rec division at the International Gay & Lesbian World Aquatics Championships in August in Edmonton, Canada.
In July, players from the Capital Tennis Association won their second straight title at the 25th Atlantic Cup by defeating players from Philadelphia, New York City and Boston.
The D.C. Titans of the Chesapeake and Potomac Softball League notched second place in the D Division at the 40th annual Gay Softball World Series in Austin in August.
The District of Columbia Aquatics Club won the medium-team title in Edmonton, Canada in August at the International Gay & Lesbian World Aquatic Championships.
At the Bingham Cup (rugby) in Nashville in May, the Washington Renegades B Team won their division to take the Mark Bingham Shield.
At that same Bingham Cup, the Washington Scandals won their first match as a team.
Along with their successes at out-of-town tournaments, many of the teams hosted their own tournaments in D.C. and ran their own leagues. Registrations for new seasons will begin for many of the teams in January 2017.
The LGBT sports community of D.C. continues to evolve and thrive and this year's new additions included Stonewall Yoga, Baltimore Flamingos Rugby and the relaunch of Lambda Divers Scuba.