Lily Tomlin receives Lifetime Achievement honor at SAG Awards
'9 to 5' co-star Dolly Parton presented the award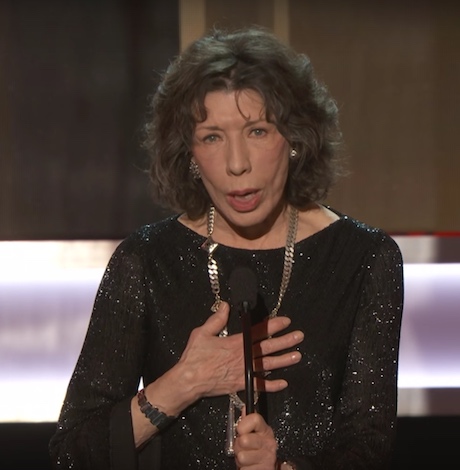 Lily Tomlin's entertainment career, which has earned her six Emmys, two Tonys and one Grammy, was celebrated with the Lifetime Achievement Award at the SAG Awards on Sunday night.
The actress and comedian had a mini-reunion with her "9 to 5" co-star Dolly Parton who presented her with the award. Her acceptance speech was filled with humor and touched on everything from advice to new actors to politics. She also thanked her wife Jane Wagner saying, "My partner Jane Wagner is the one whose shoulders I stand the tallest."
"After 50 years in the business, I find young actors are asking me for sage advice. Along with telling them to wear sunscreen, I suggest a few things you may find helpful. Don't leave the house when you're drunk. And if you're already out there, well, you must learn to tell when you've had too much to drink. Listen to your friends when they stop talking to you and start talking about you, saying things like, 'Did she have a purse?'" Tomlin joked.
"Live your life so that when you are being honored for your achievements, the people called upon to make laudatory comments can feel reasonably honest about their comments. Otherwise, in these times, all their words of phrase might be perceived as 'alternative facts,' or worst yet, 'fake news,'" Tomlin continued.
Tomlin, who made her television debut on "Rowan & Martin's Laugh In" in 1969 and currently stars in the Netflix series "Grace and Frankie,"  has also been a longtime activist.
"I feel like I'm just getting started," Tomlin says. "What sign should I make for the next march? Global warming, Standing Rock, LGBT issues, Chinese missiles. There's lots to do. We can all go out and really change things, and as long as i don't have to audition, I just may be back."
30 LGBTQ events today
Celebrate Pride in the DMV with family and friends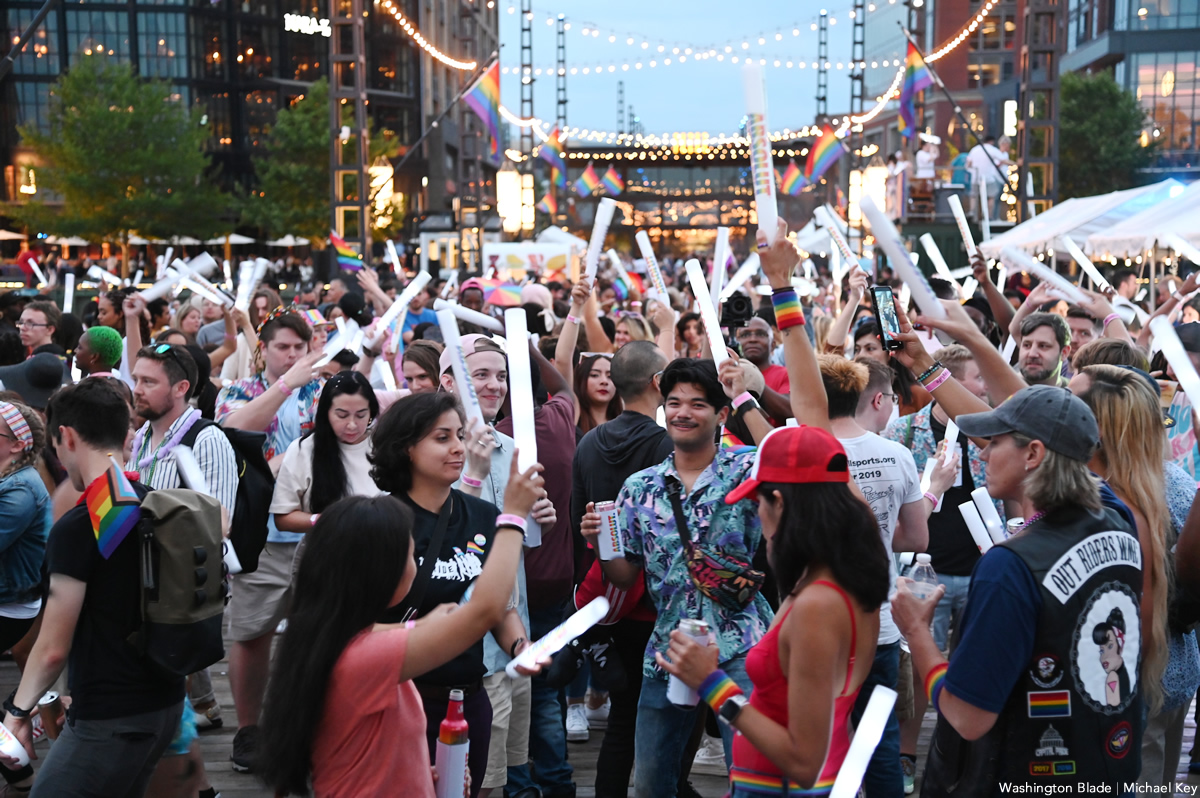 Happy Pride! Below are our picks for some of the most fun and creative things to do today (Saturday, June 10) in the DMV that are of special interest to the LGBTQ community.
---
Unholy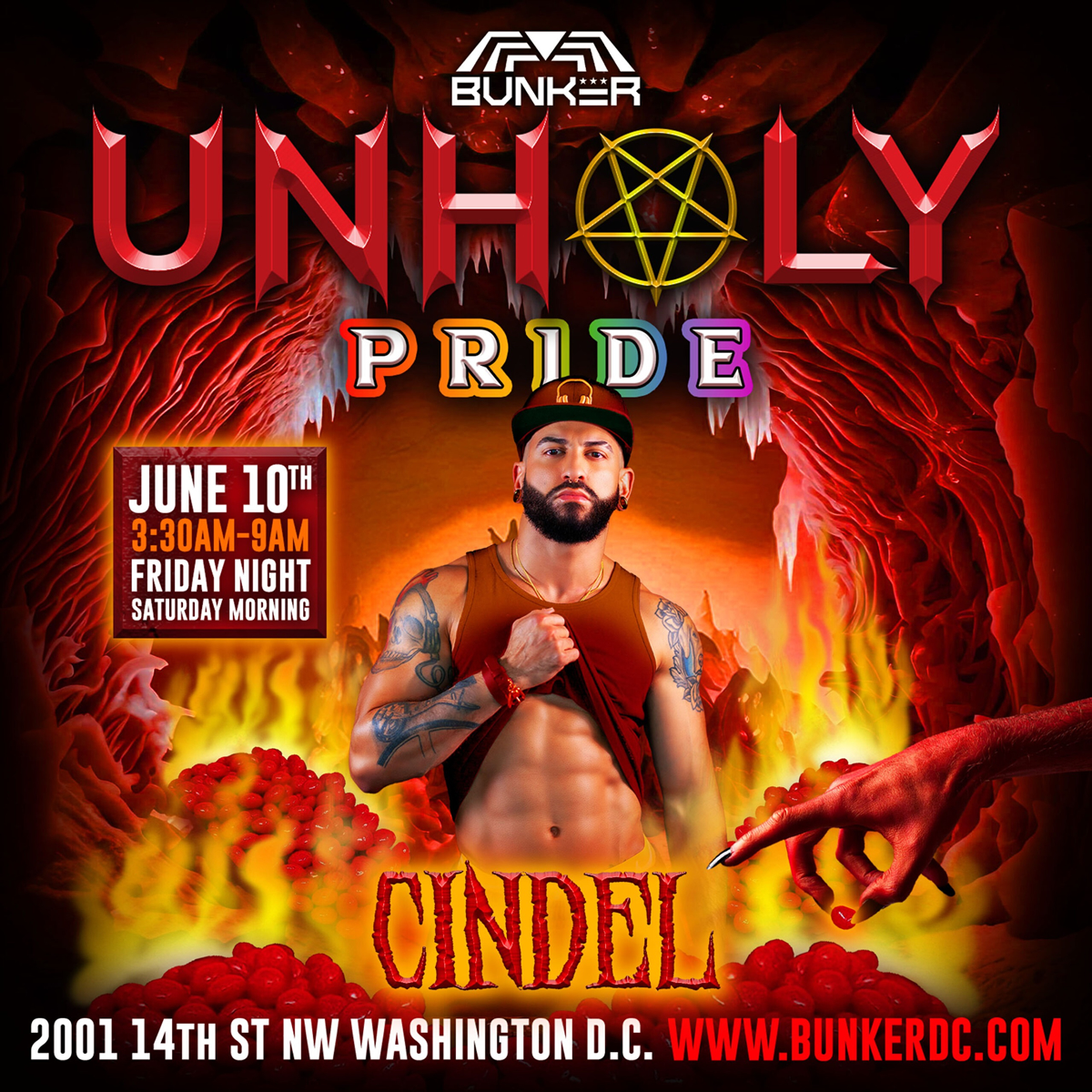 Saturday, June 10
3:30 a.m.-9 a.m.
Bunker
2001 14th Street, N.W.
Some tier 2 priority entry tickets available at $50
Tickets
Bunker's late night party rages through 9 in the morning.
---
LGBTQ+ Pride Brunch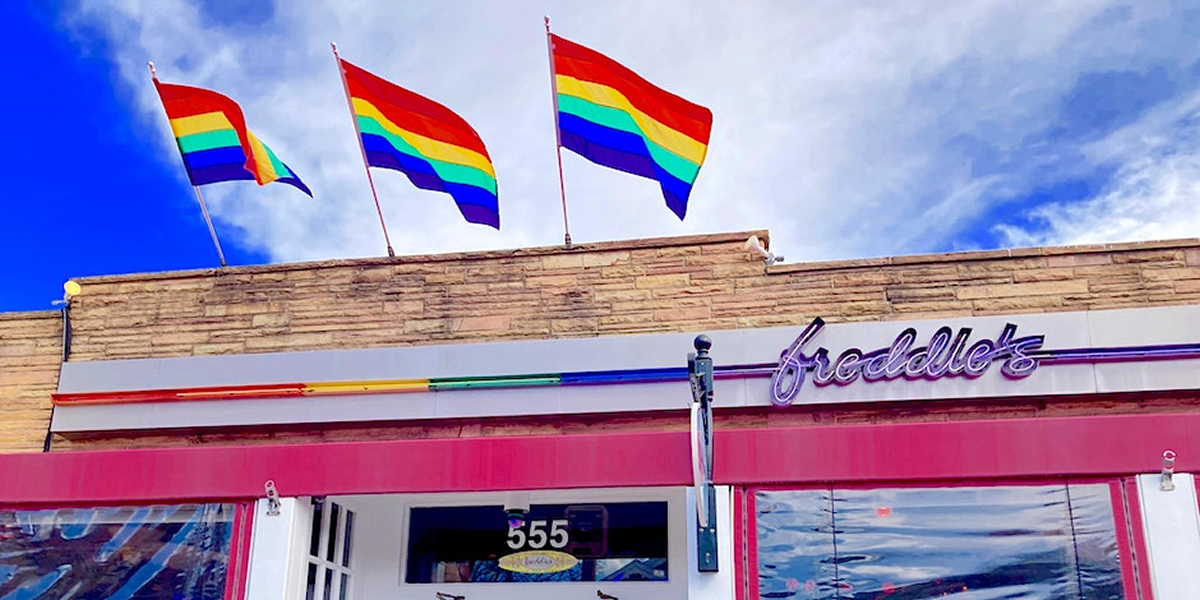 Saturday, June 10
10 a.m.-12 p.m.
Freddie's Beach Bar
555 23rd Street South
Arlington, Va.
Eventbrite
Go Gay DC has organized an LGBTQ+ Pride Brunch at Freddie's Beach Bar in Arlington, Va. this morning.
---
Flower Crown Bar for Pride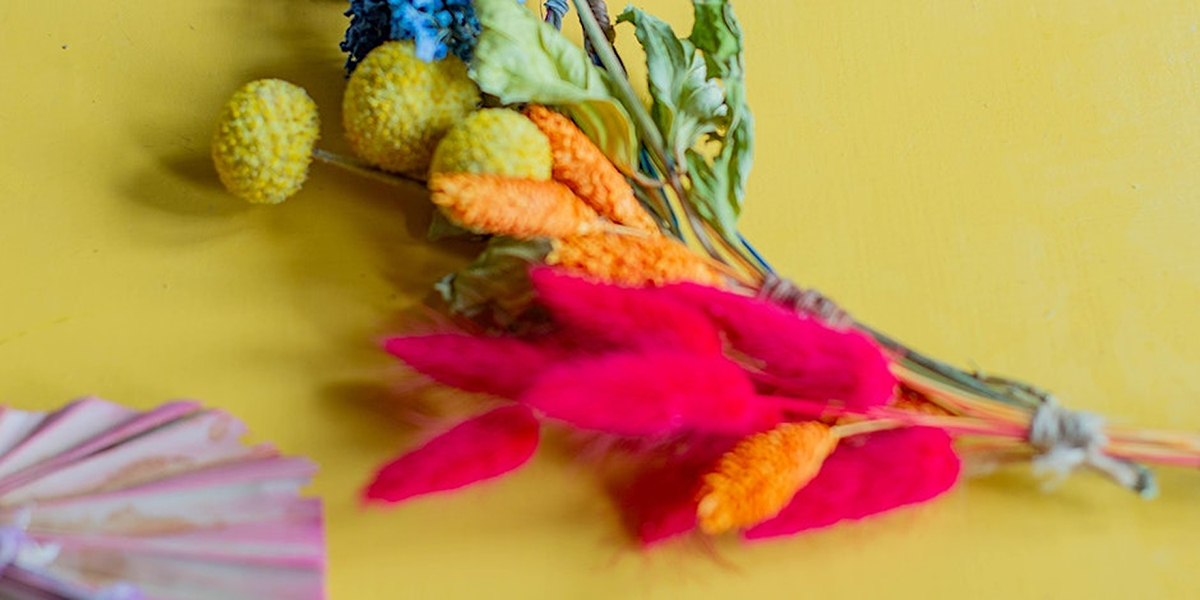 Saturday, June 10
11 a.m.-1 p.m.
PLNTR
1825 18th Street, N.W.
$25
Eventbrite
If you are looking to make a striking impression at Pride, you could make your own rainbow flower crown! Go to the Flower Crown Bar for Pride today from 11 a.m. to 1 p.m. at PLNTR to make your crown. $25 for materials and instruction.
---
Friendship Place Pride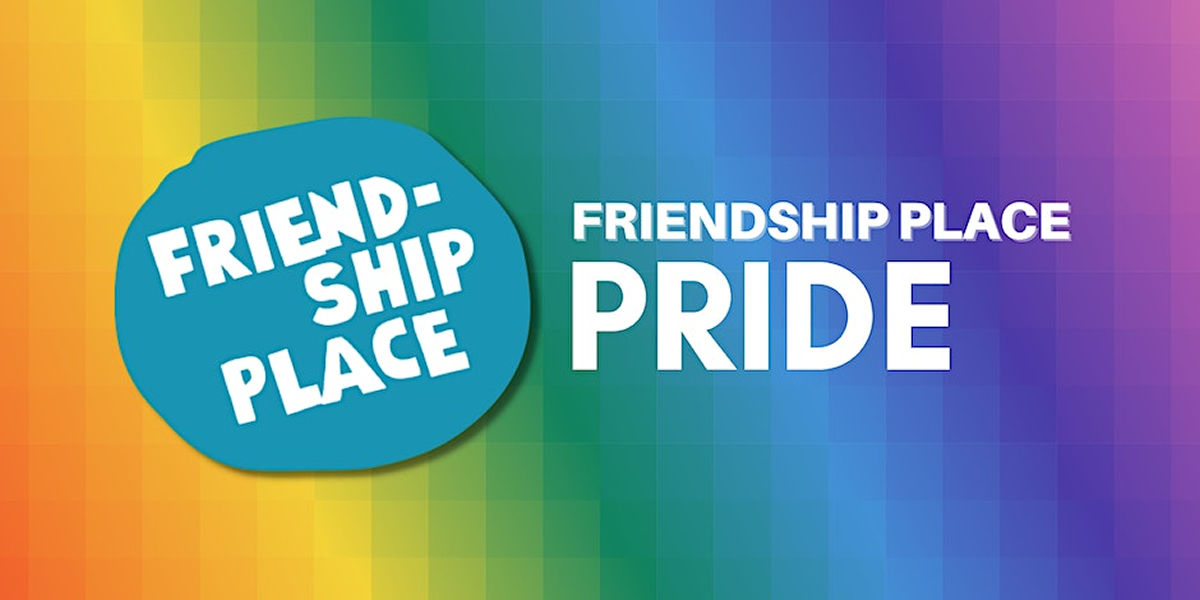 Saturday, June 10
11 a.m.-1 p.m.
1436 U Street, N.W.
Free
Eventbrite
Organizers promise fun and prizes in the tents and booths set up in the courtyard of Friendship Place for Pride today.
---
PRIDE Drag Brunch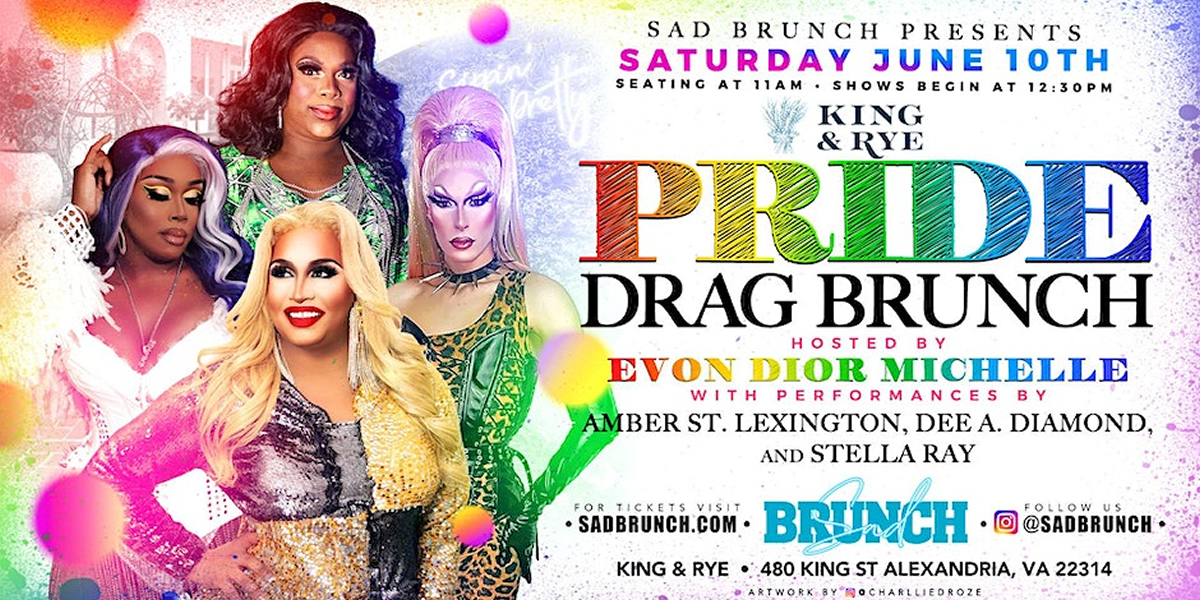 Saturday, June 10
11 a.m. seating / 12:30 p.m. show
King & Rye
480 King Street
Alexandria, Va.
$45
Eventbrite
Evon Dior Michelle hosts a Pride Drag Brunch at King & Rye in Alexandria, Va. today. Performers include Amber St. Lexington, Dee A. Diamond and Stella Ray.
---
Capital Pride Crack of Noon Pride Parade Brunch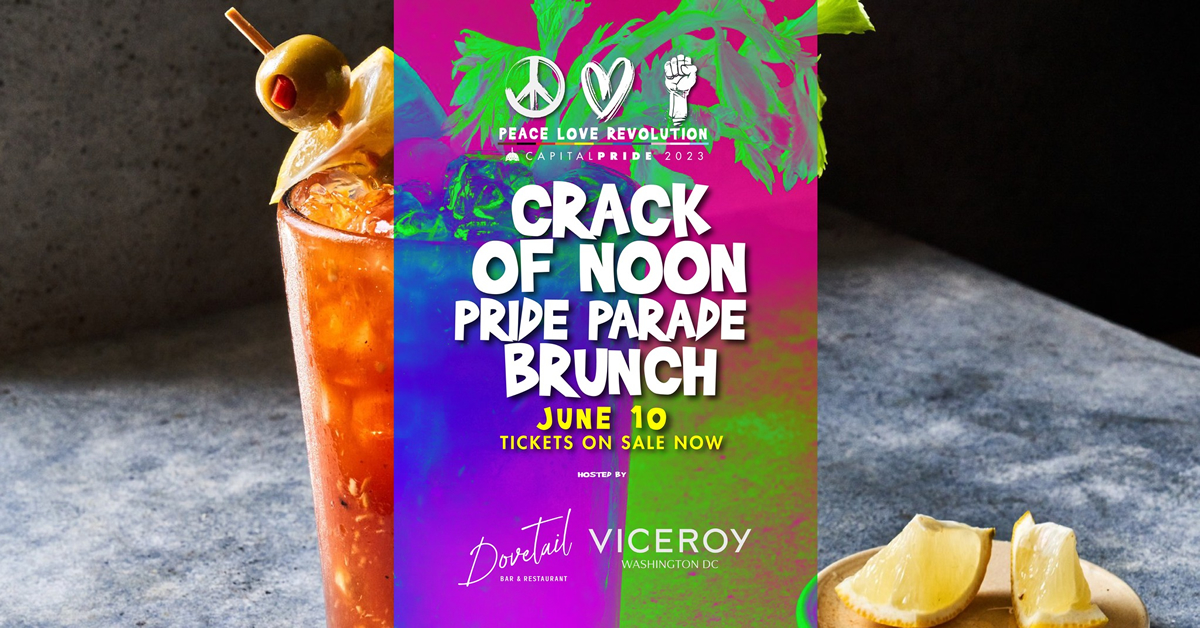 Saturday, June 10
11:30 a.m.-3 p.m.
Viceroy Washington D.C.
1430 Rhode Island Avenue, N.W.
$60-$75 / 21+
Facebook
The Capital Pride Alliance holds its Capital Pride Crack of Noon Parade Brunch on Saturday from 11:30 a.m. to 3 p.m. at the Viceroy Washington DC. It is 21+ to enter and tickets range from $60-$75.
---
Monarch Drag Brunch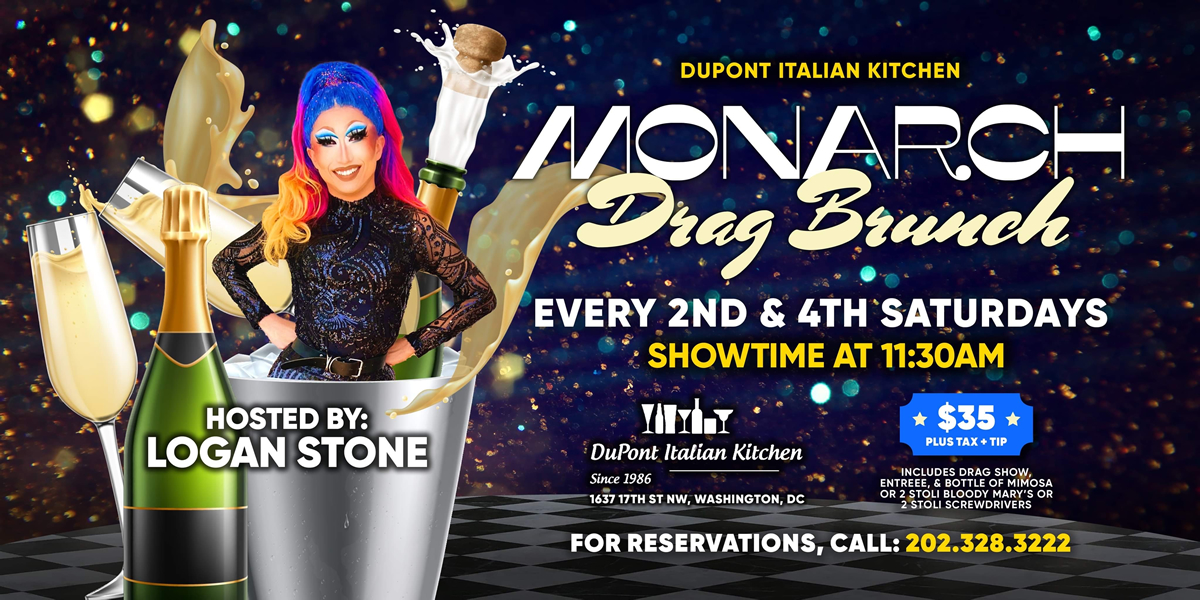 Saturday, June 10
11:30 a.m.
Dupont Italian Kitchen Bar
Upstairs at 1637 17th Street, N.W.
$35
The regular Monarch Drag Brunch will be upstairs at Dupont Italian Kitchen Bar this morning.
---
Capital Pride Block Party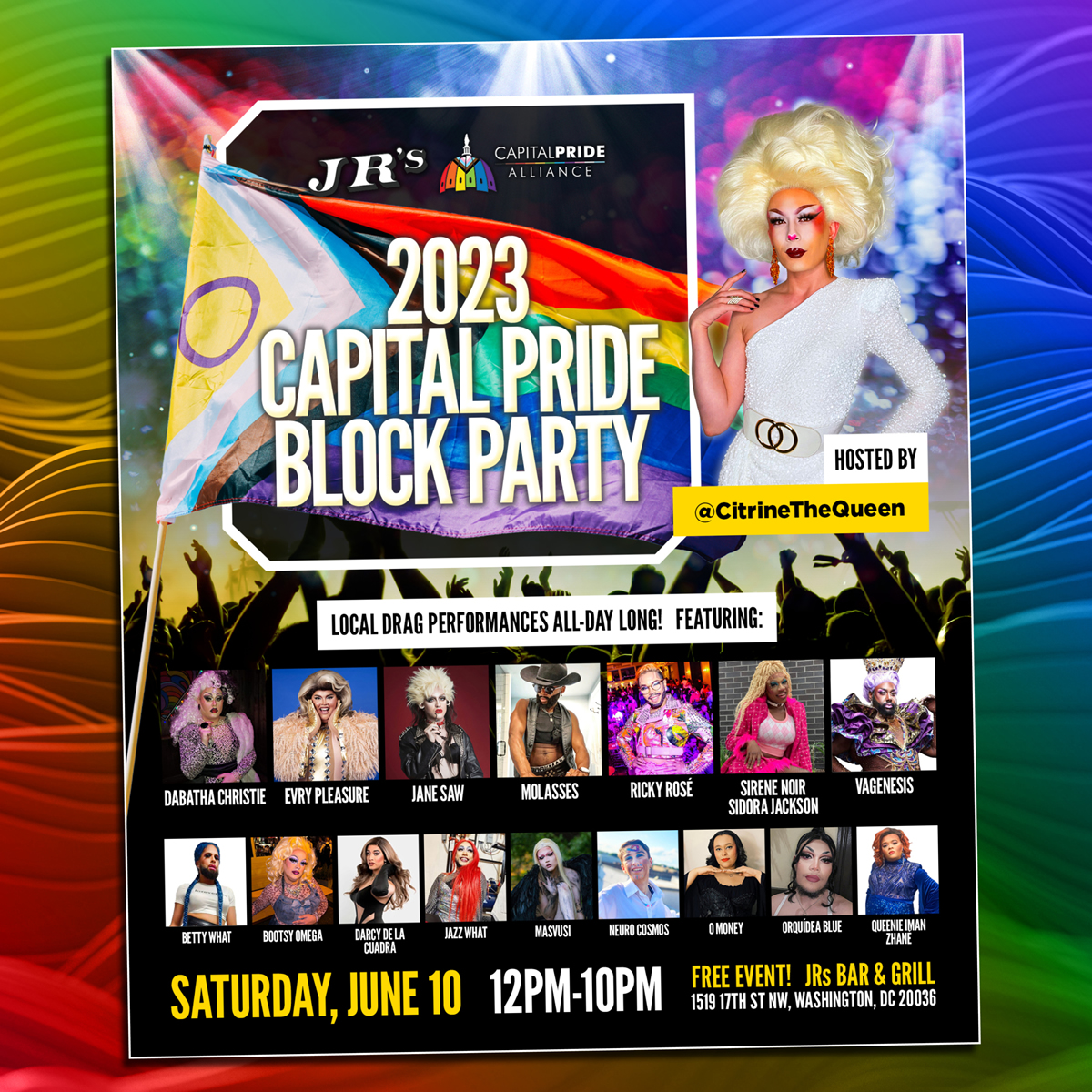 Saturday, June 10
12-10 p.m.
17th Street, N.W.
Between P Street and Q Street
Website
The free Capital Pride Block Party rages on throughout the Capital Pride Parade on Saturday from noon to 10 p.m. on 17th Street between P and Q Streets. There will be booths and entertainment provided with some of D.C.'s best drag kings and queens.
---
Sassy Saturdays Drag Brunch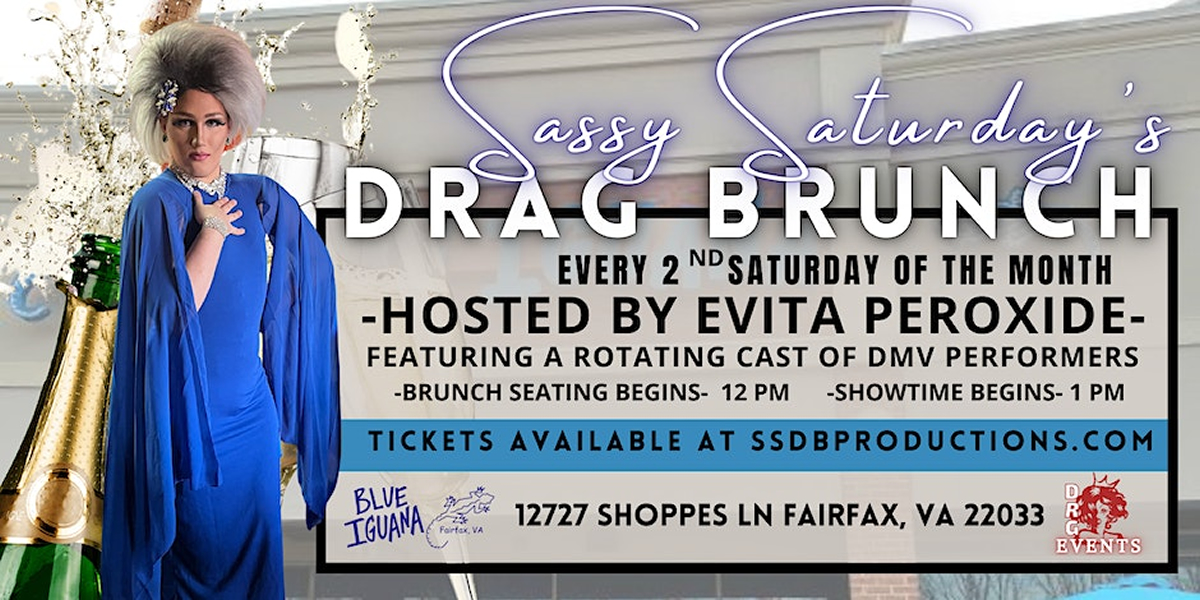 Saturday, June 10
12 p.m. seating / 1 p.m. show
Blue Iguana
12727 Shoppes Lane
Fairfax, Va.
$15.
Eventbrite
Evita Peroxide hosts Sassy Saturday's Drag Brunch at The Blue Iguana in Fairfax, Va. at noon.
---
Green Lantern Pride Parade Afterparty by Lobo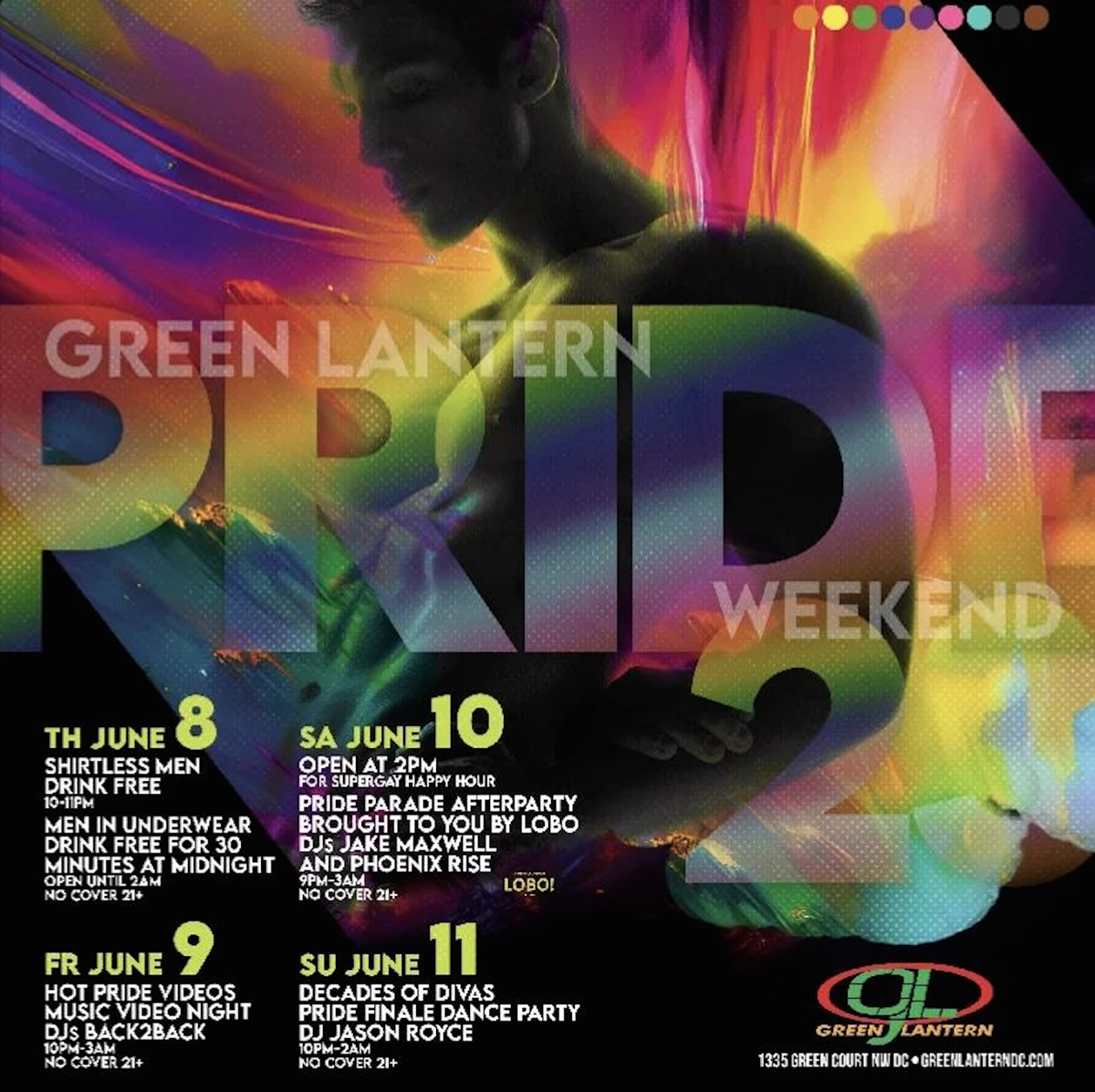 Saturday, June 10
Open at 2 p.m. for Supergay Happy Hour / 9 p.m.-3 a.m.
Green Lantern
1335 Green Court, N.W.
No cover / 21+
Instagram
The Green Lantern is holding a Pride Parade Afterparty sponsored by Lobo. Doors open at 2 p.m. for Supergay Happy Hour with the big party planned for 9 p.m.- 3 a.m.
---
Lambda Sci-Fi Pride Tabletop Gaming Party and Parade Viewing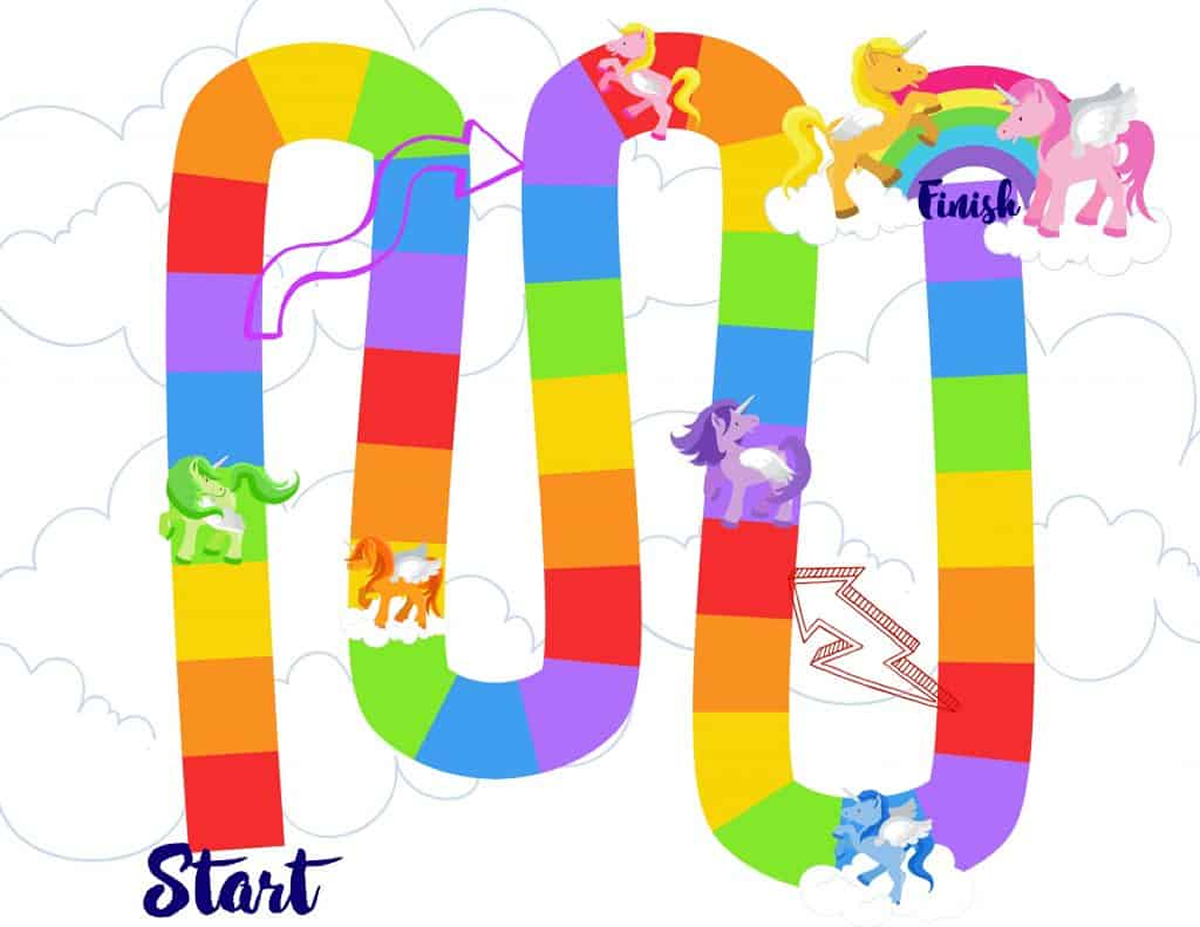 Saturday, June 10
2-11 p.m.
1425 S Street, N.W.
$10
Facebook
Lambda Sci Fi is holding a Tabletop Gaming Party and Parade Viewing at 1425 S Street, N.W. from 2-11 p.m. Bring $10 cash for pizza.
---
Pride on the Pier and Fireworks Show!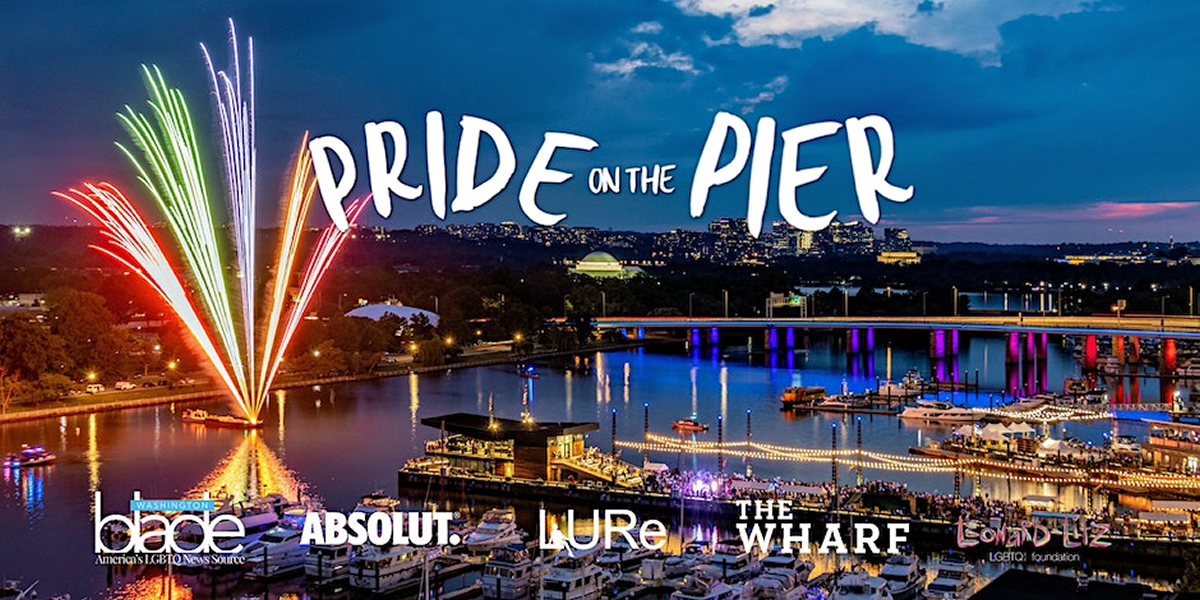 Saturday, June 10
2-9 p.m.
The Wharf DC: District Pier
101 District Square, S.W.
$0-$125
Eventbrite
The Washington Blade and the Ladies of LURe present the annual Pride on the Pier and Fireworks Show on Saturday from 2-9 p.m. at the Wharf DC: District Pier. The event is free, but you can purchase a VIP spot in an air conditioned space with an open bar, food, DJs and more.
---
Uptown Pride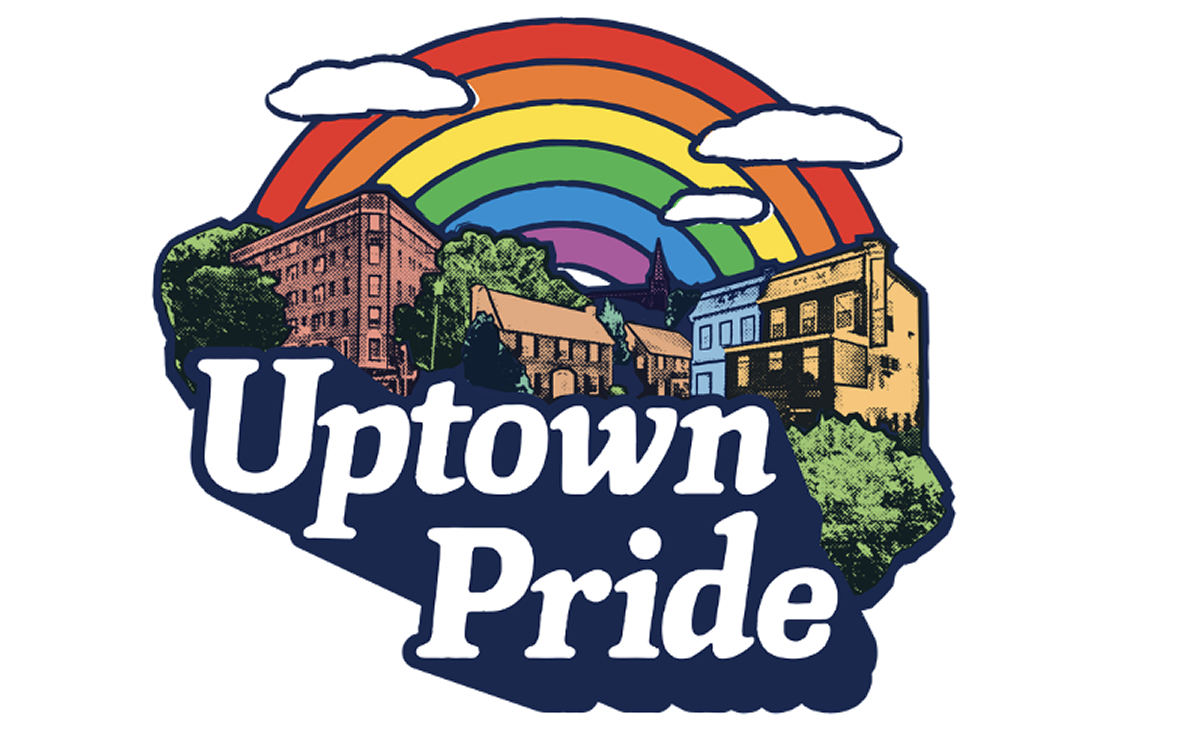 Saturday, June 10
2-7 p.m.
Kennedy Street and 14th Street, N.W.
Free
Website
A new effort to create a Pride atmosphere for those in the northern part of D.C. who don't want to brave the crowds of Dupont brings us Uptown Pride.
---
Capital Pride Parade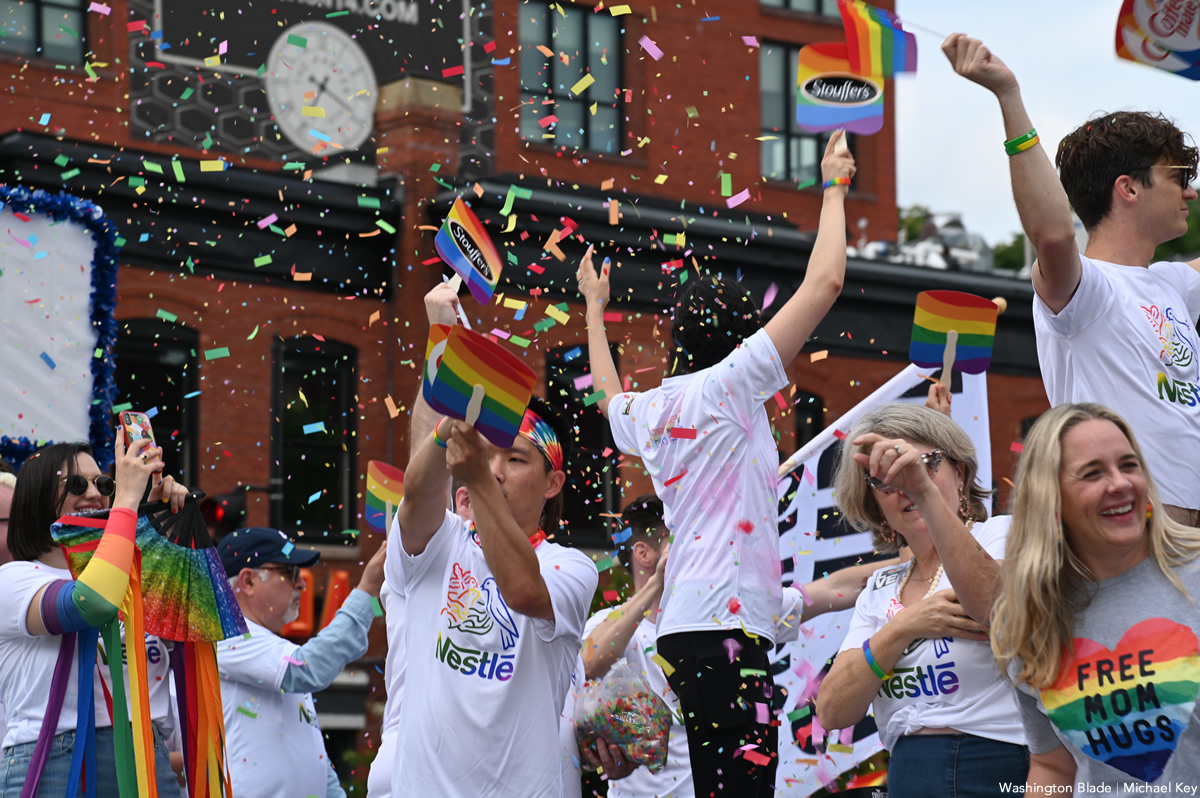 Saturday, June 10
3-7:30 p.m.
Logan and Dupont Circle neighborhoods
Website
The 2023 Capital Pride Parade will follow a 1.5-mile route that begins on 14th Street at T Street, N.W., and ends on P Street at 21st Street, N.W. See the map here: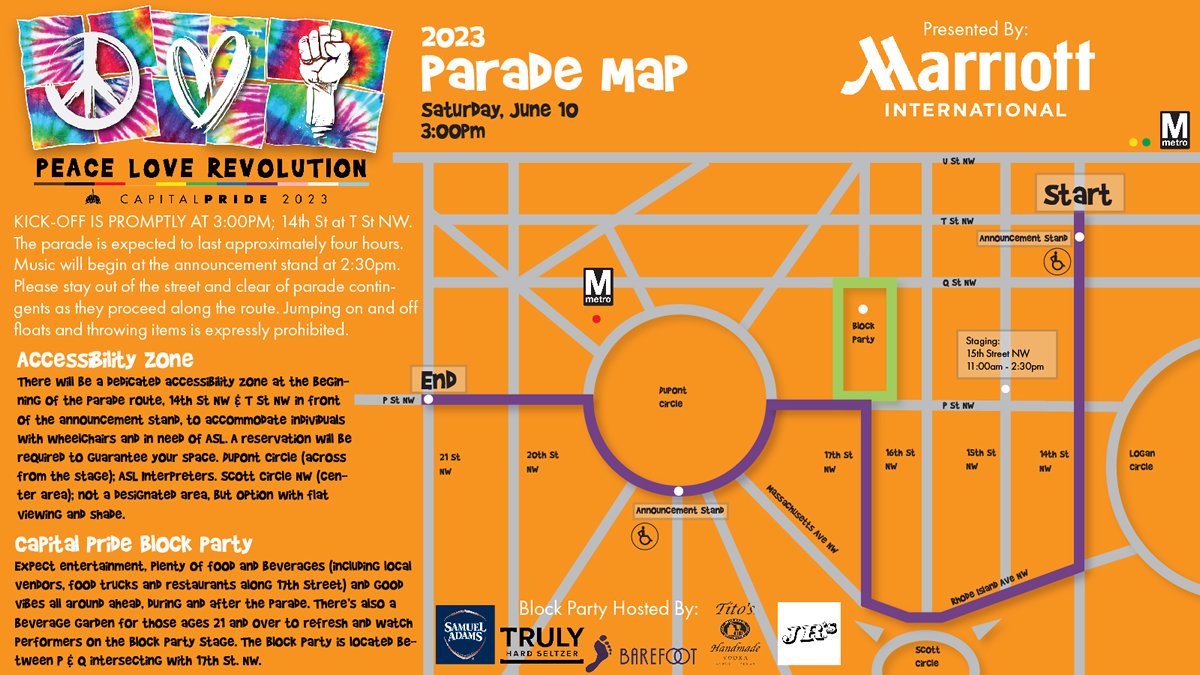 ---
Pride Tea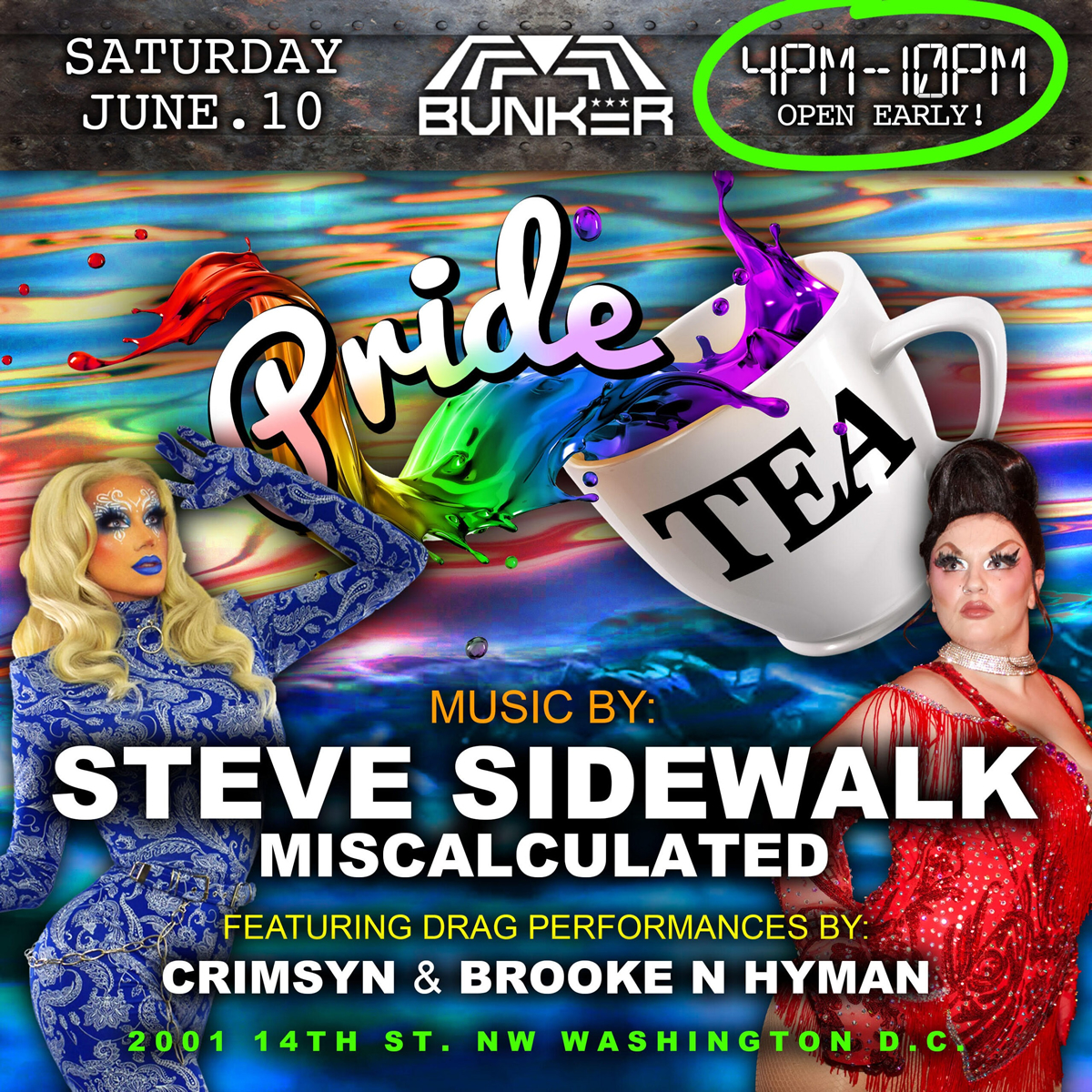 Saturday, June 10
4-10 p.m.
Bunker
2001 14th Street, N.W.
Website
Crimsyn and Brooke N Hyman perform at Bunker's Pride Tea this afternoon. Music is probvided by Steve Sidewalk and Miscalculated.
---
Rooftop Day Party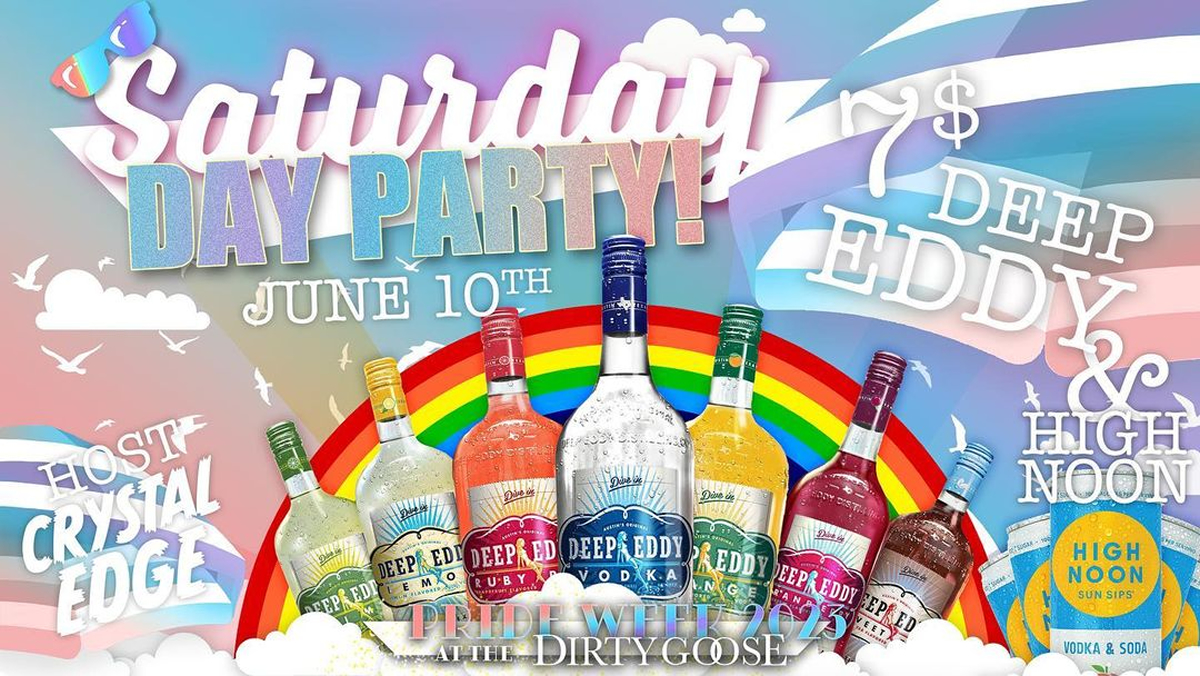 Saturday, June 10
4 p.m.
The Dirty Goose
913 U Street, N.W.
Instagram
Crystal Edge hosts a Day Party at Dirty Goose today.
---
Phantom Dupont Circle Pride Afterparty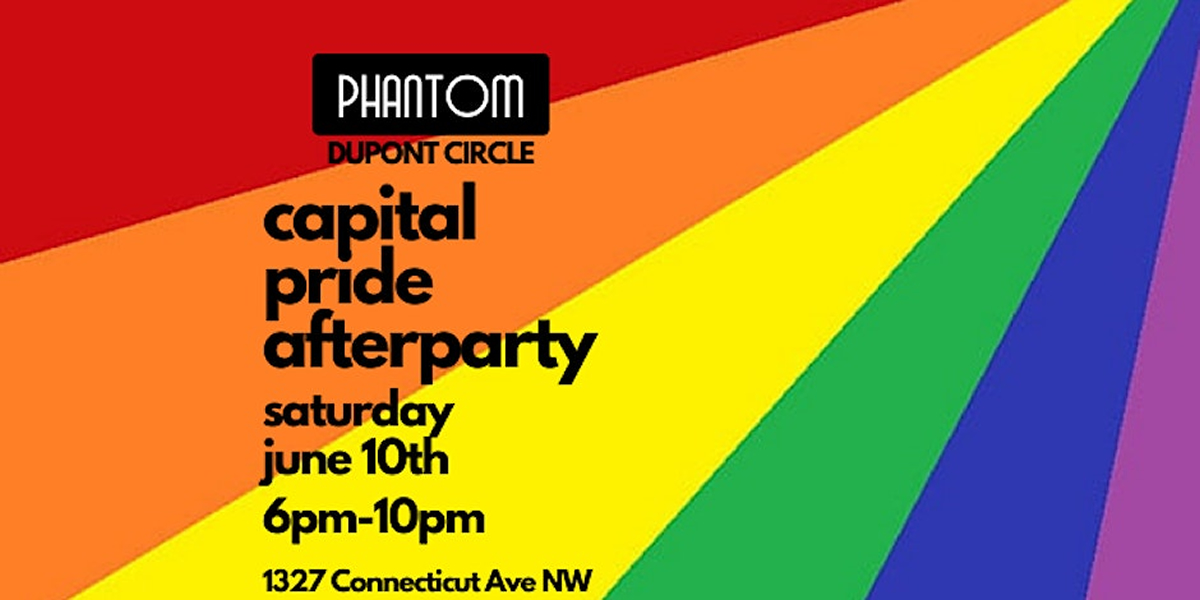 Saturday, June 10
6-10 p.m.
Phantom Lounge
1327 Connecticut Avenue, N.W.
$2
Eventbrite
Phantom Lounge Dupont Circle has its own parade afterparty tonight.
---
H!Gh Pride Fest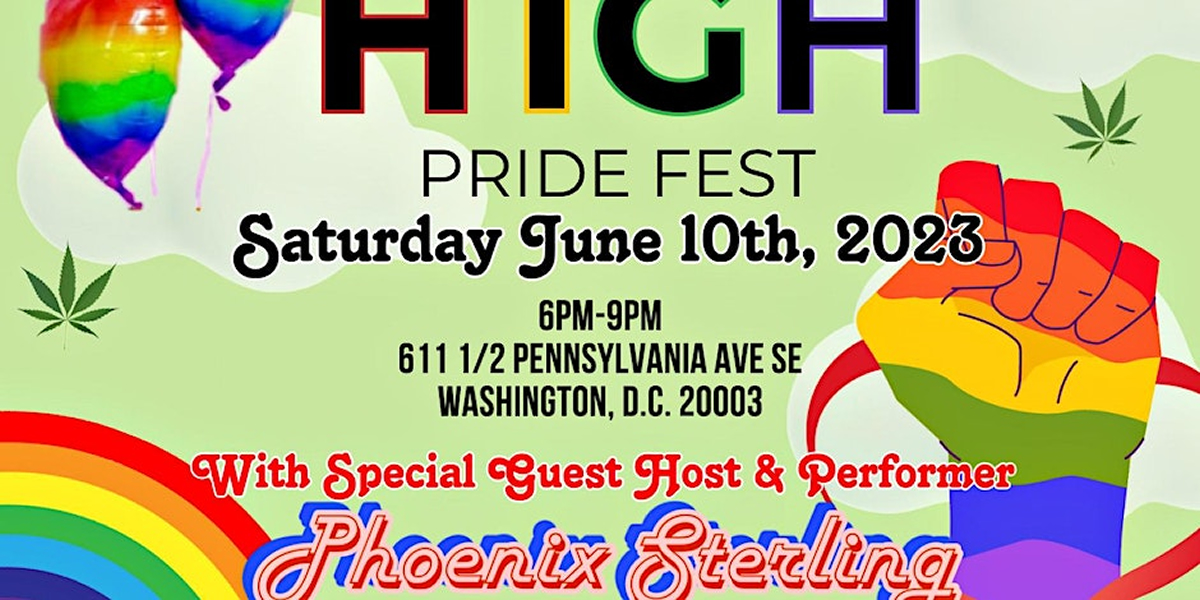 Saturday, June 10
6-9 p.m.
Euphoria DC
611 1/2 Pennsylvania Avenue, S.E.
$0-$50
Eventbrite
If you are looking for a buzz among fellow heads, look no further than the H!Gh Pride Fest at Euphoria DC tonight. A $35 donation will garner you a "free gift."
---
Capital Trans Pride Pool Party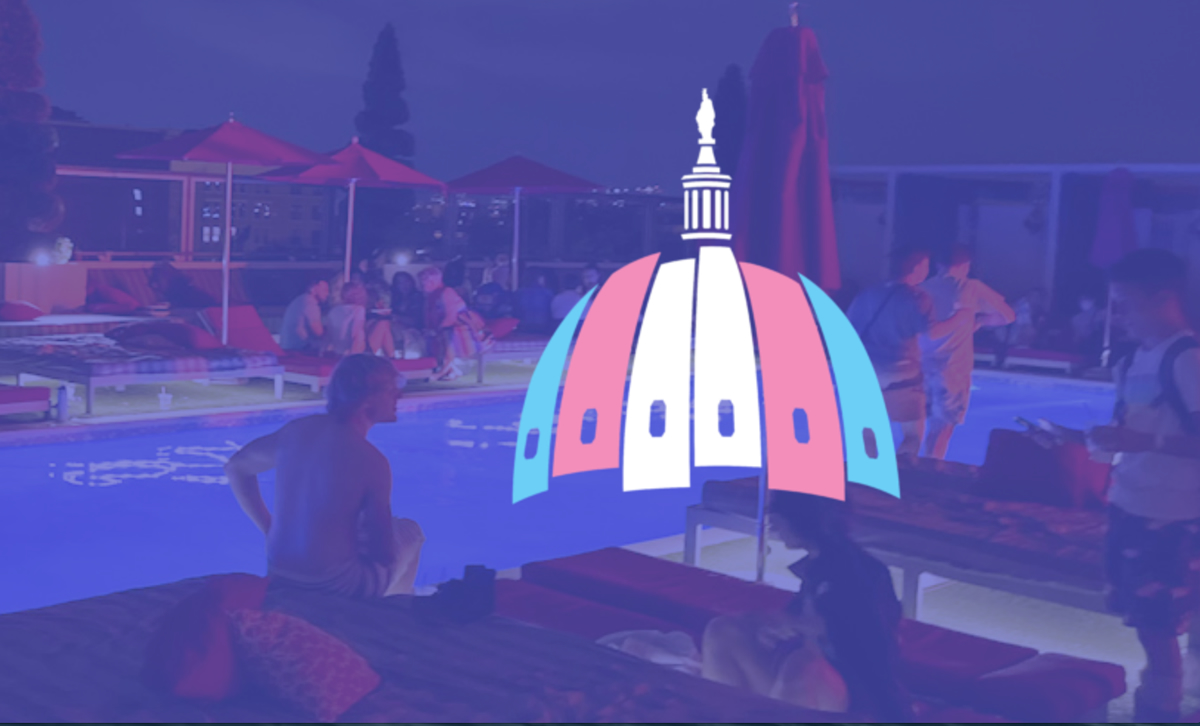 Saturday, June 10
8 p.m.-12 a.m.
Penthouse Pool and Lounge
1612 U Street, N.W., fourth floor
Free / Ticket required
Website
Cool off at the Capital Trans Pool Party tonight at the Penthouse Pool and Lounge.
---
Electric Disco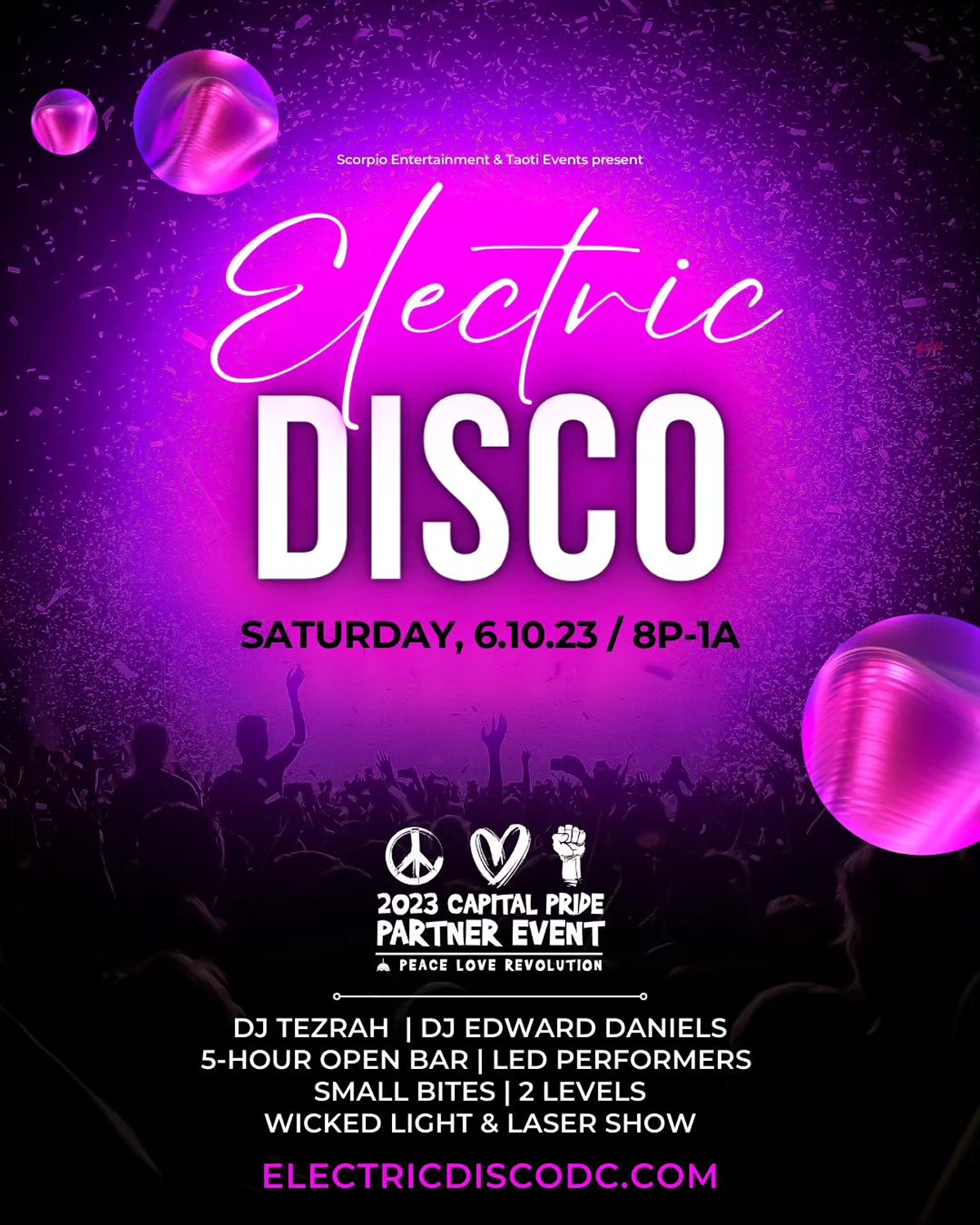 Saturday, June 10
8 p.m.
507 8th Street, N.E.
Website
Scorpio Entertainment and Taoti Creative produce the Electric Disco tonight with DJ Tezrah, DJ Edward Daniels and DJ Philly Phill.
---
Hellboiz! A priDEMONth Drag King Show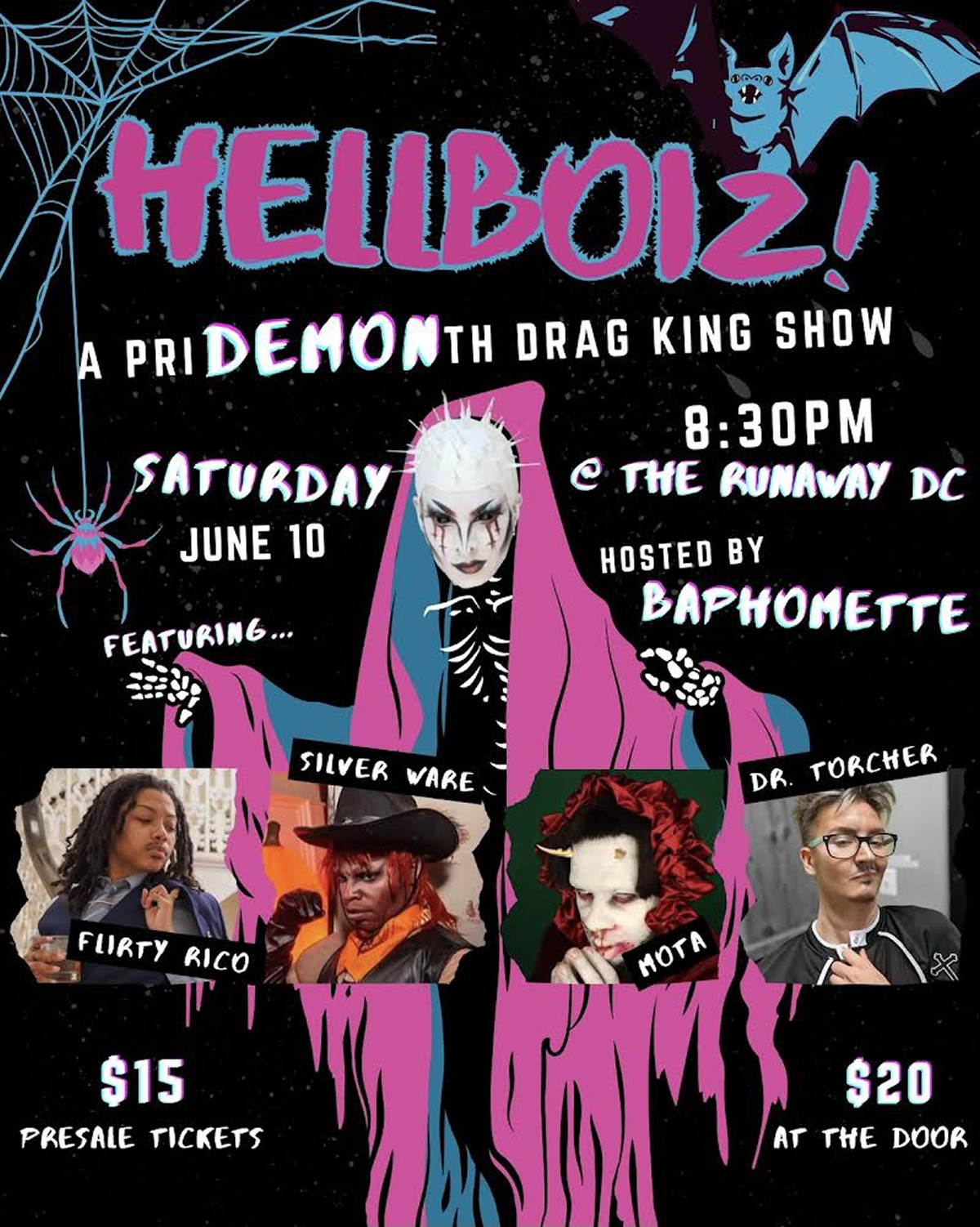 Saturday, June 10
8:30 p.m.
The Runway
3523 12th Street, N.E.
$15-$20
Facebook | Eventbrite
Baphemette hosts "Hellboiz, a priDEMONth Drag King Show tonight at The Runway DC. Performers include Mota, Flirty Rico, Silver Ware and Dr. Torcher.
---
Revolution! The Official Capital Pride Saturday Party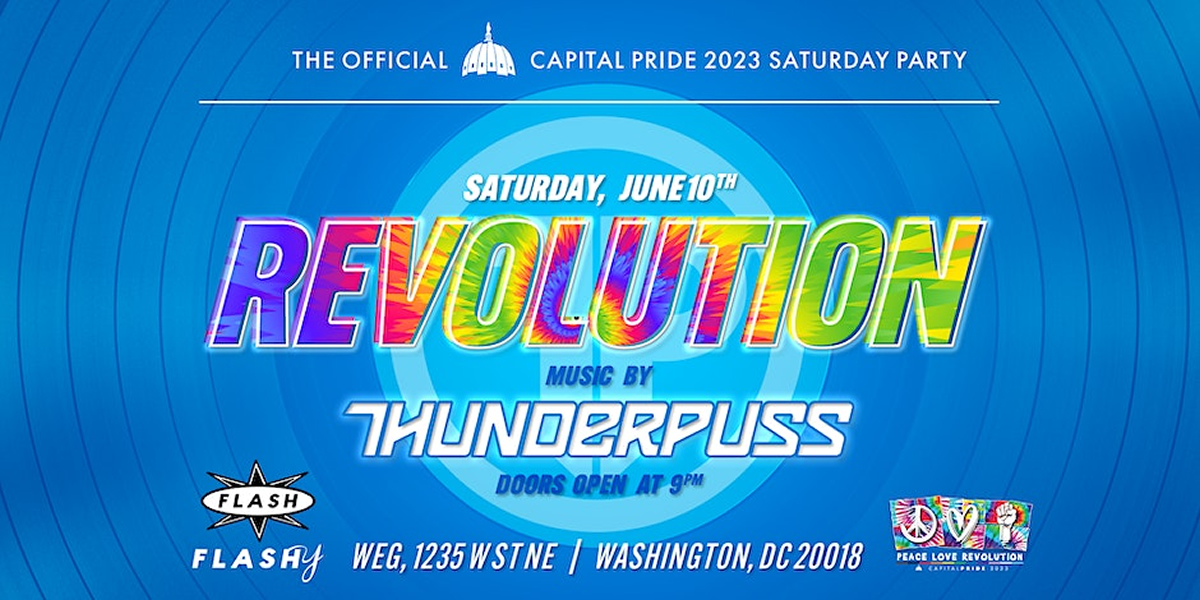 Saturday, June 10
9 p.m.-3 a.m.
WEG
1235 W Street, N.E.
$35-$55
Eventbrite
The Capital Pride Alliance holds the official Saturday Pride party at WEG tonight.
---
Vanguard Pride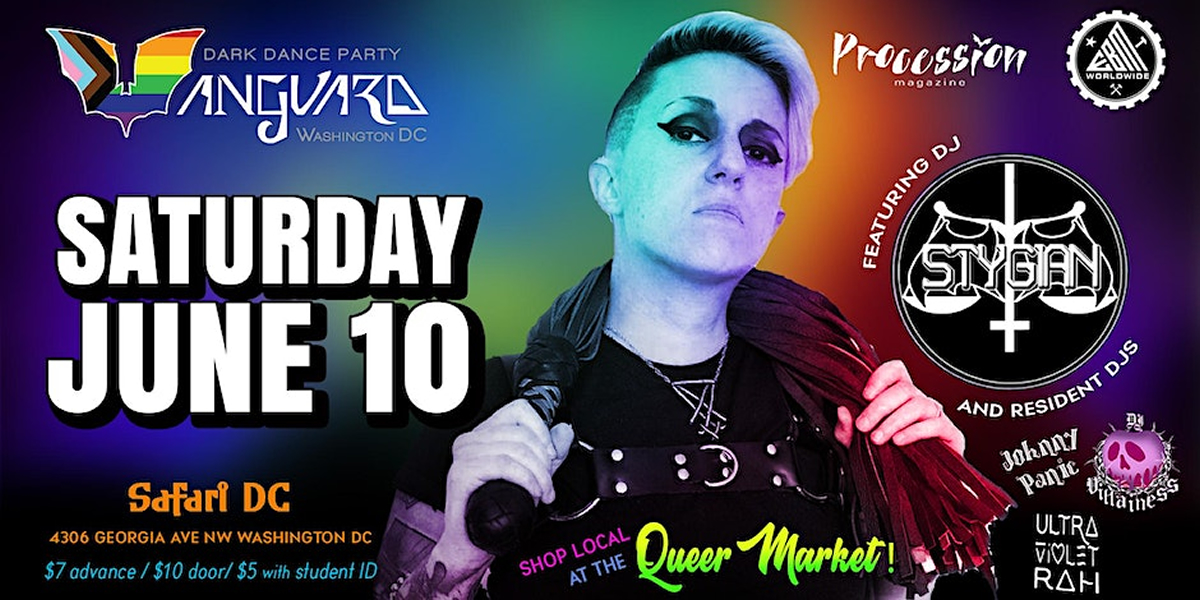 Saturday, June 10
9 p.m.-2 a.m.
Safari DC
4306 Georgia Avenue, N.W.
$7-$10
Eventbrite
Vanguard Dark Dance Party brings you Vanguard Pride at Safari DC tonight. Admission is $7 in advance, $10 at the door and only $5 with a student ID.
---
FUSE: Main Womxn's DC Pride Party
Saturday, June 10
9:30 p.m.-3 a.m.
Howard Theatre
620 T Street, N.W.
$20 / 18+
Facebook | Tickets
The Ladies of LURe and Tagg Magazine present the Main Womxn's DC Pride Party: fuse. The Howard Theatre event features the DystRucXion Dancers, DJ Honey, DJ Jai Syncere and DJ Eletrox.
---
All That Glitters Drag Ball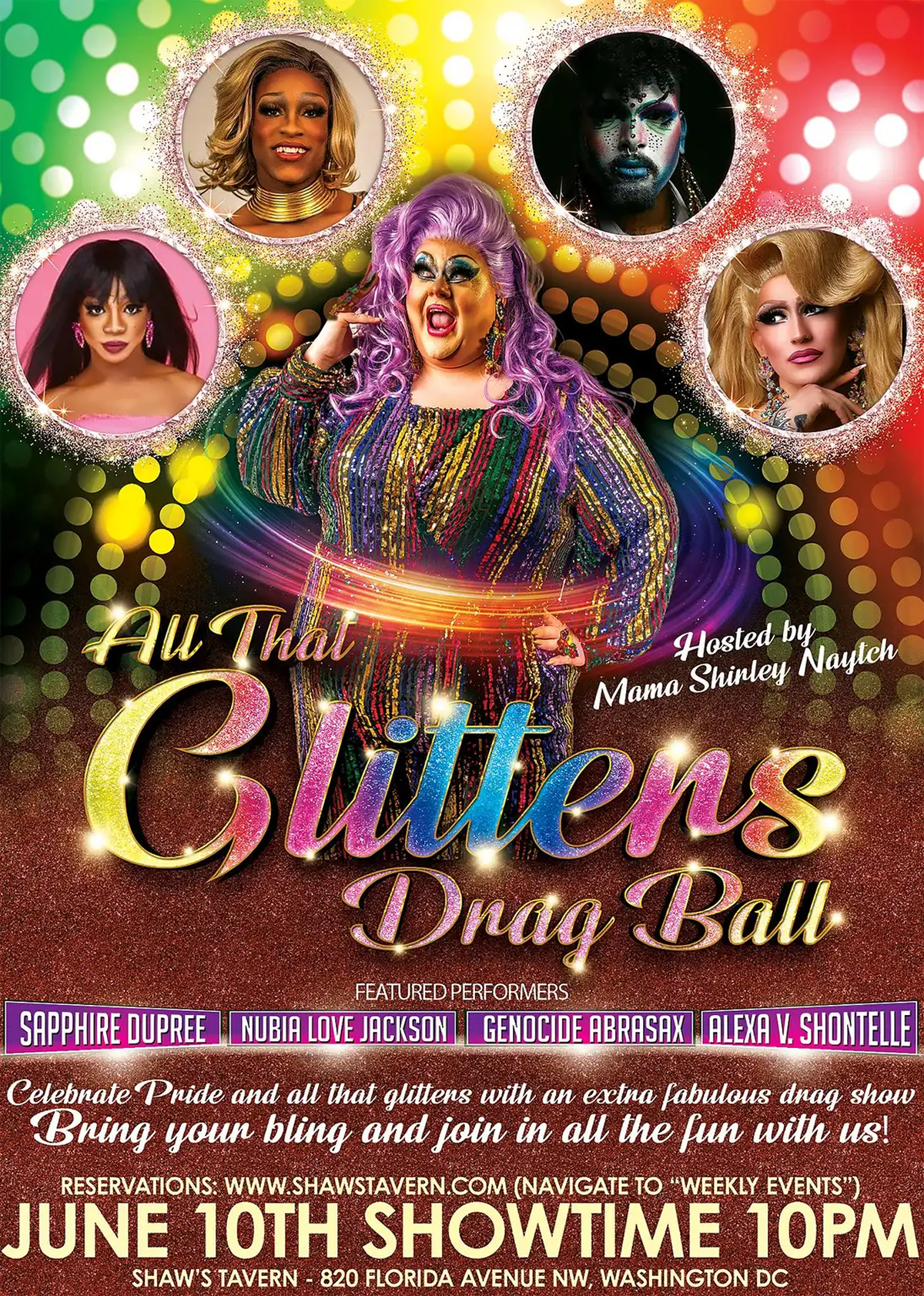 Saturday, June 10
10 p.m.
Shaw's Tavern
520 Florida Avenue, N.W.
Reservations
Shaw's Tavern is holding an "All That Glitters Drag Ball" tonight featuring Sapphire Dupree, Nubia Love Jackson, Genocide Abrasax and Alexa V. Shontelle.
---
Dirty Pop Pride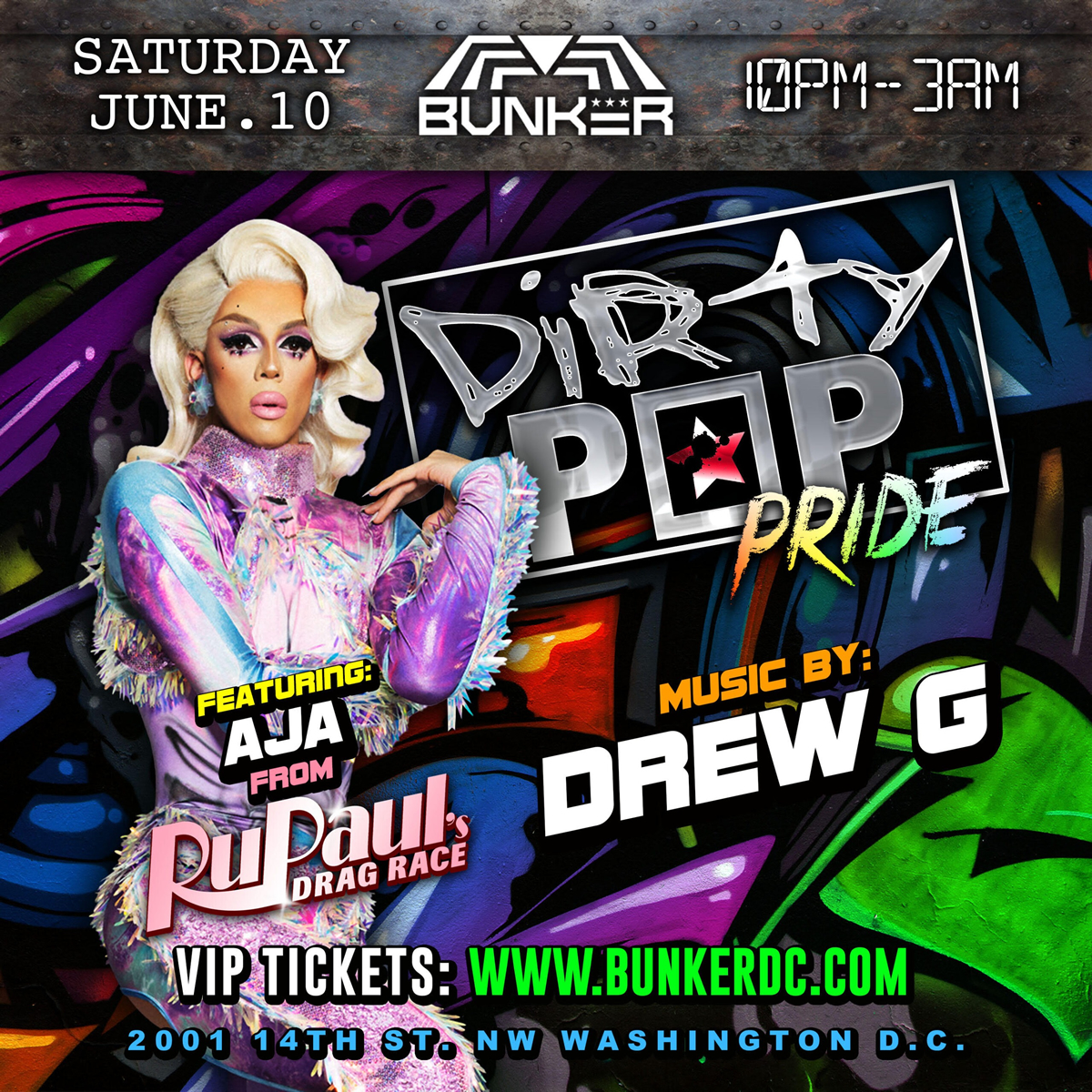 Saturday, June 10
10 p.m.-3 a.m.
Bunker
2001 14th Street, N.W.
Some VIP express entry final tier tickets available at $25
Tickets
"RuPaul's Drag Race" alum Aja is featured at Dirty Pop Pride at Bunker tonight.
---
KINETIC: Candyland with Betty Who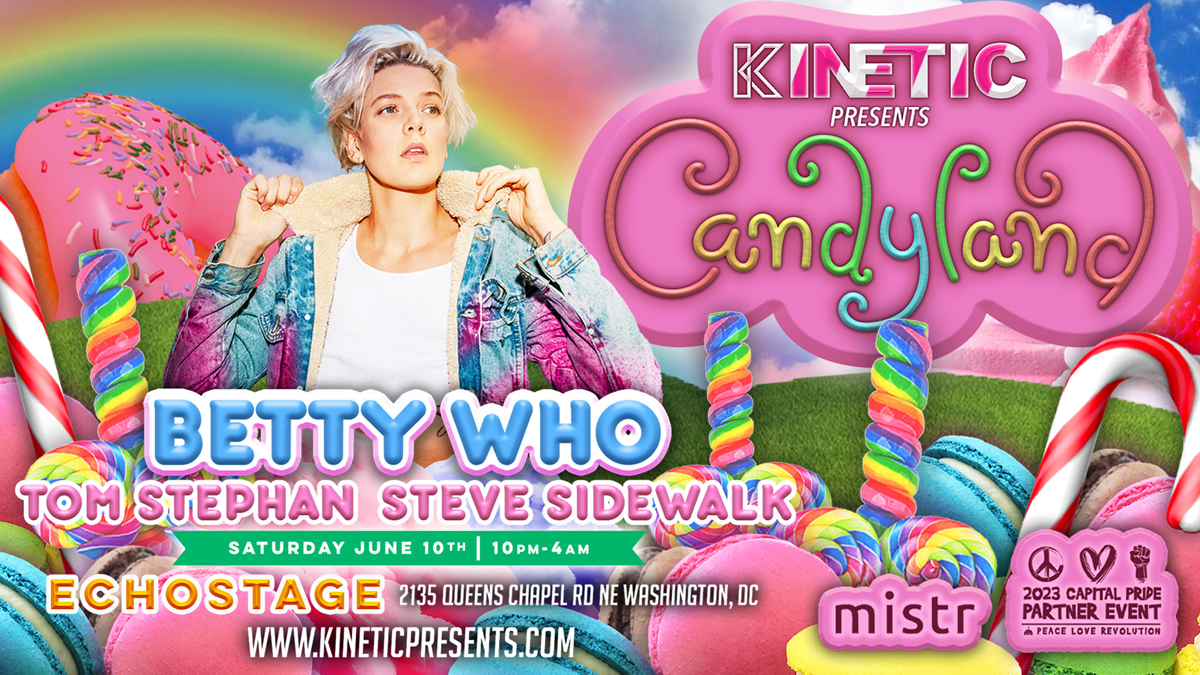 Saturday, June 10
10 p.m.-4 a.m.
Echostage
2135 Queens Chapel Road, N.E.
$65-$80 (or purchase weekend pass)
Facebook | Tickets
The big Pride parties continue with KINETIC: Candyland with Betty Who at Echostage from 10 p.m. to 4 a.m.
---
Kinki. Leather Night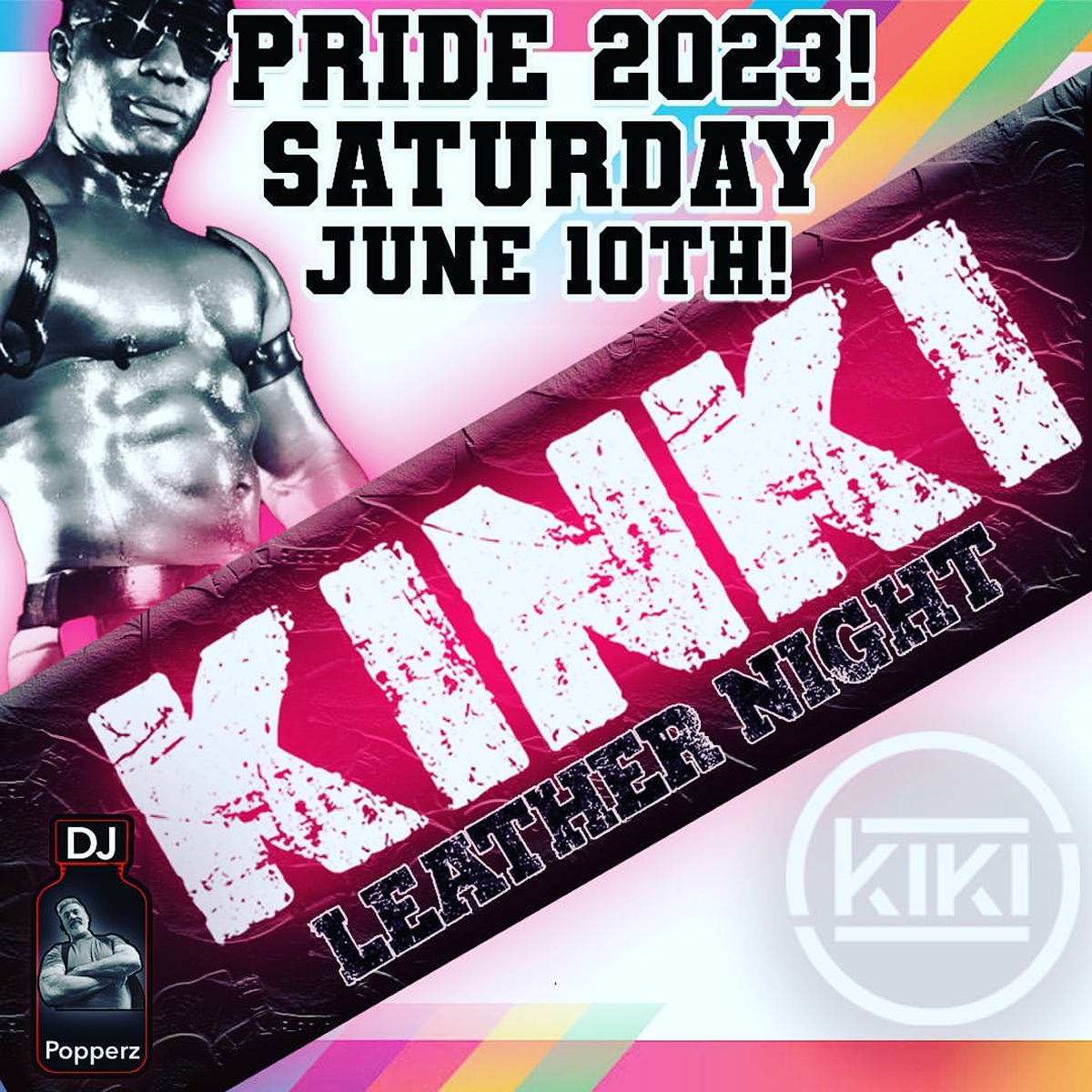 Saturday, June 10
10 p.m.
Kiki
910 U Street, N.W.
Instagram | Facebook
Kiki is holding its leather night, "Kinki," tonight at 10 p.m.
---
Leather Dykes: Pride 2023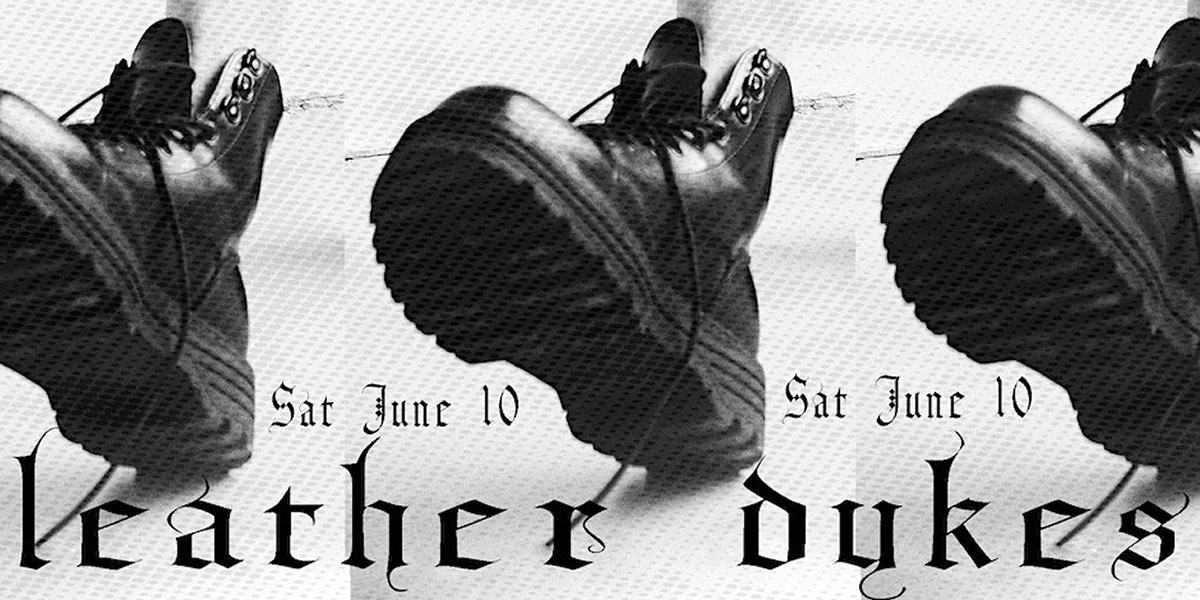 Saturday, June 10
10 p.m.-3 a.m.
DC9 Nightclub
1940 9th Street, N.W.
$15
Eventbrite
Leather aficionados are spoiled for choice as DC9 Nightclub holds Leather Dykes: Pride 2023 tonight.
Signature's acclaimed music director tackles 'Sweeney Todd'
Kalbfleisch excited to conduct 15-piece orchestration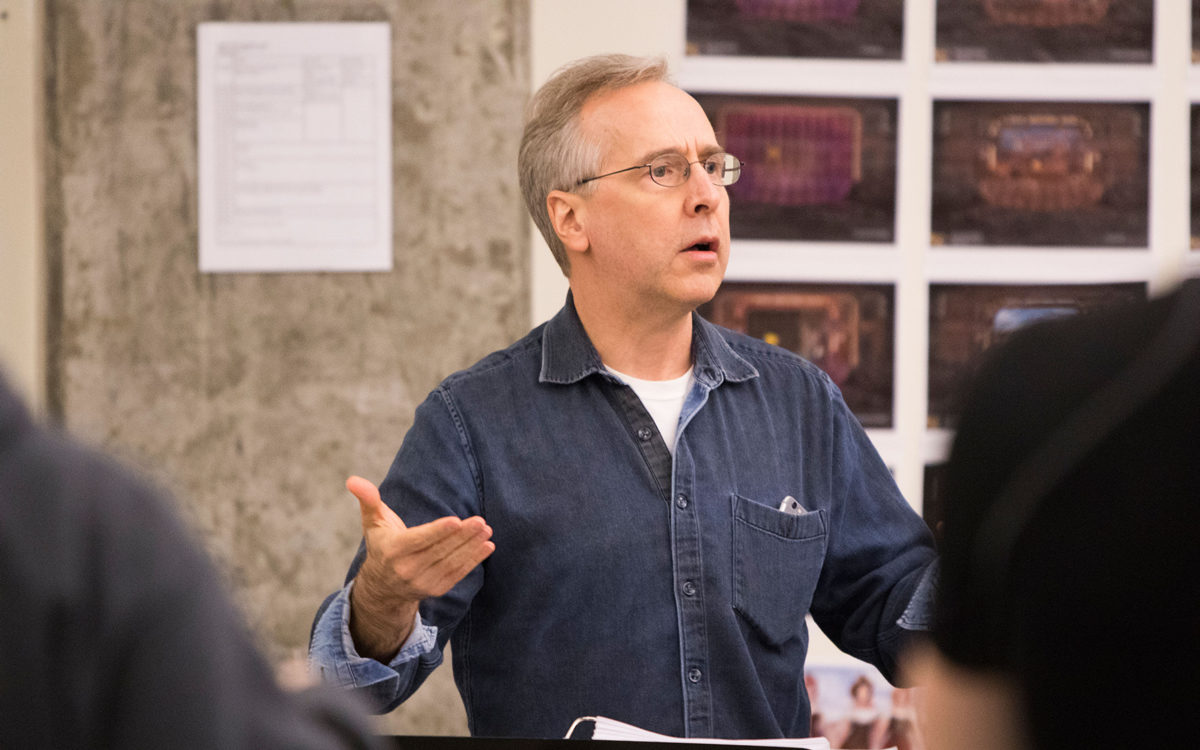 'Sweeney Todd'
Through July 9
Signature Theatre
4200 Campbell Ave.
Arlington, Va. 22206
$40-119
Sigtheatre.org
Typically, music directors play second fiddle to directors. "That's just how it is in theater," says Jon Kalbfleisch, longtime resident music director at Signature Theatre. "It's different with opera. But those audiences have altogether different expectations."
For the hugely talented Kalbfleisch, vying for attention has never been a concern. With 10 Helen Hayes Awards and an astounding 30 nominations under his belt, he's had his time in the limelight, and more importantly, the out music director is focused on the work.
Currently he's music directing his fourth production of composer Stephen Sondheim's "Sweeney Todd" at Signature Theatre and he couldn't be happier. He counts the famously hard to sing "Sweeney" as both his favorite Sondheim show and among his all-time favorite scores overall. He says "like all Sondheim shows it has a lot of challenges, the ensemble stuff is particularly hard and the finale is really tricky. When it goes perfectly though, it's wonderful."
A tale of revenge soaked in melodrama and dark humor, the 1979 hit musical set in grubby 19th century London is rife with memorable numbers including "The Worst Pies in London," "A Little Priest," "Johanna" and "Not While I'm Around." In Signature's current offering directed by Sarna Lapine, Sweeney, the disgruntled, murderous barber, and his ruthless pie-making accomplice Mrs. Lovett are played respectively by Broadway actors Nathaniel Stampley and Bryonha Marie.
Kalbfleisch first music directed "Sweeney" (Signature's first ever musical) in 1991 at the company's then home, the Gunston Arts Center in Arlington; his second Signature "Sweeney" starring Norm Lewis and Donna Migliaccio was in 1998 at Signature's legendary garage space; and there was a third production in the MAX Theatre, their top-notch permanent home in Shirlington in 2010 with Ed Gero and Sherri L. Edelen.
"What makes the current production unique," explains Kalbfleisch, who lives just a short walk from Signature, "is a 15-piece orchestration that Jonathan Tunick [famed longtime Sondheim collaborator] did for a production in the UK. When Tunick takes his own work and makes it for a small ensemble it feels utterly complete. The way he redid it, it doesn't feel smaller than the original."
Long before the cast convenes, Kalbfleisch begins his preparation, attacking a score as if he's never seen it before. For several weeks, he rehearses the orchestra, ensemble, and leads separately and together. Once the show opens, he conducts the 15-piece orchestra at every performance. Arduous? Maybe. But he enjoys every moment.
A meticulous professional prone to generous laughter, Kalbfleisch's first love is piano, but conducting runs a close second. He says "the opportunity to stand up and conduct 15 players with the terrific cast of 'Sweeney' that we have right now I'm in a very happy place."
Like many talented young pianists, the Lawton, Okla., native was recruited into musical theater: "My high school's choir director said you're going to be my accompanist. Similarly, my band director volunteered me to play piano for the school music 'You're a Good Man Charlie Brown' I had little choice."
"The experience was lots of fun, but it never occurred to me that it would be a big part of my career."
He studied classic piano at Cameron University in Oklahoma, and went on to earn a Master of Music, at Southern Methodist University in Dallas. It was in Texas that he really dipped his toe into music direction at a small professional theater with shows like "Pirates of Penzance" and a fully orchestrated "A Chorus Line."
Over his more than 30-year tenure at Signature, Kalbfleisch has music directed 33 Sondheim musicals. As an integral part of Signature, a Tony Award-winning regional theater, he's had the chance to collaborate with Broadway luminaries including Sondheim, Angela Lansbury, Chita Rivera, and Tunick. He's humbled and happy by the way things have worked out.
Looking forward, Kalbfleisch is ready for more pared down, big music Sondheim shows. He says, "Matthew [Matthew Gardiner, Signature's artistic director] is very appreciative of the music and keen on maintaining doing shows with as big of an orchestra that we can manage."
He's a terrifically busy guy. In addition to his work at Signature, Kalbfleisch is – among a zillion other things — the conductor of his hometown Lawton Philharmonic Orchestra and serves as the music director and organist at Capitol Hill United Methodist Church.
Sundays can be complicated. They might include church service, a matinee, and an evening performance. When his schedule is tight, it's just eating, sleeping, and working and not much else.
And when "Sweeney" closes in July? Kalbfleisch says he'll drop. Until the next job.
Virginia Queer Film Festival to debut
Inaugural event to hold screenings at ODU's University Theater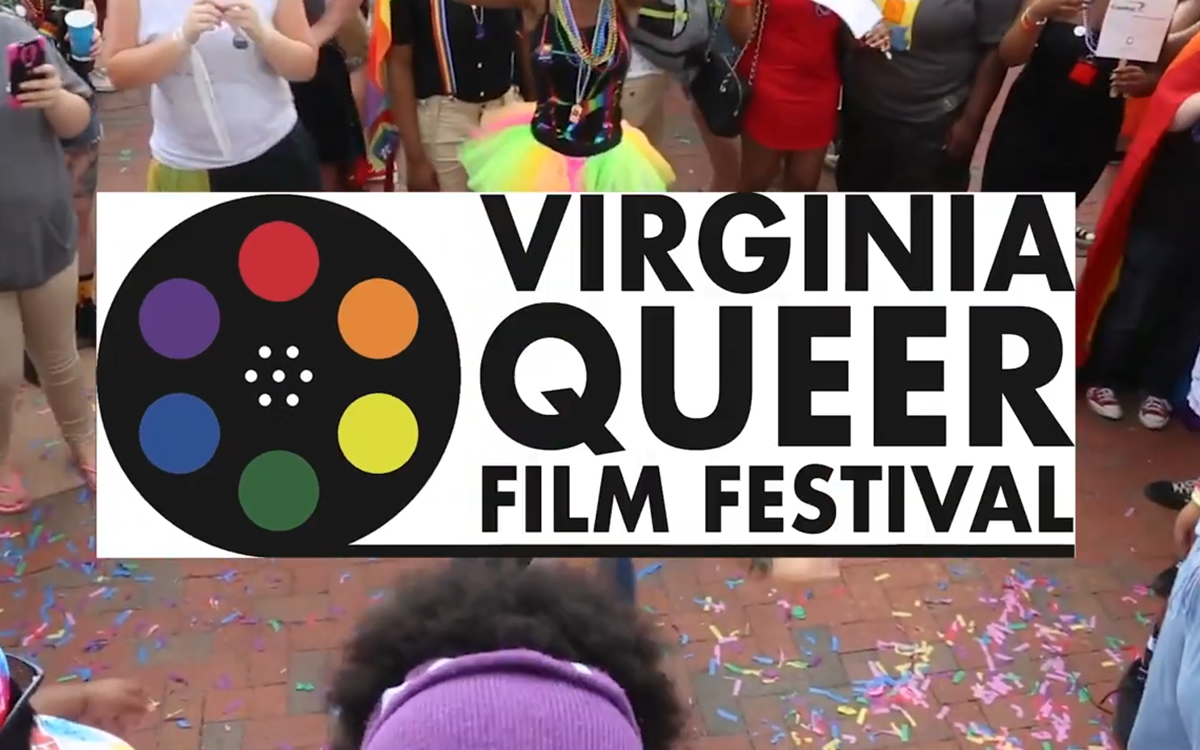 The inaugural Virginia Queer Film Festival will start on Wednesday, June 14 on the campus of Old Dominion University at the University Theater.
More than 35 films, including short packages, features and documentaries, will be screened. In addition to the films, there will be filmmaker talkbacks, educational workshops and opening and closing ceremonies.
Tickets are available on the festival's website.