Baltimore organizations win grants
BHT honors AIDS Action leader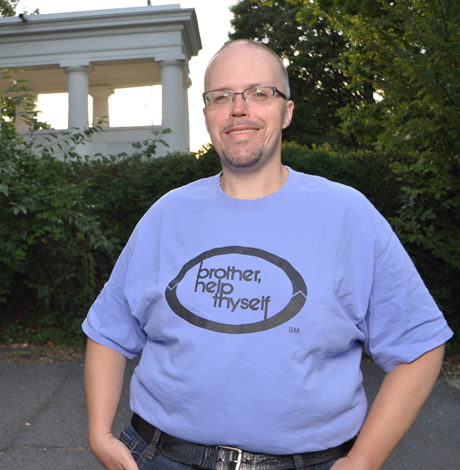 Several Baltimore-area organizations were among the 30 that received grants from Washington, D.C.-based Brother, Help Thyself during its annual grants reception that took place on Jan. 28 at the D.C. Eagle. BHT is a community-based organization that provides financial and other support to non-profit organizations serving the LGBTQ and HIV/AIDS communities in the Baltimore/D.C. metro area.
Among those Baltimore-area organizations receiving grants were: AIDS Action Baltimore ($2,760); Audrey Herman Spotlighters Theatre, Inc. ($1,000); FreeState Justice ($1,450); Baltimore-based Hope Springs, an HIV/AIDS advocacy organization ($3,880); New Ways Ministry Inc. a Mount Rainier-based LGBT Catholic organization ($1,960); and PFLAG Westminster/Carroll County ($1,420).
In addition, the President's Award was presented to Jeffrey Grabelle of AIDS Action Baltimore for "25+ years of loving, dedicated, and inspirational service to Baltimore's HIV/AIDS community."
"It's important to acknowledge the good work being done in and for our community," said BHT President Jim Slattery, in a statement. "While none of us are in this for the glory, it sure is nice to have the opportunity to formally recognize folks and groups we think of as legendary and worthy of praise."
Since its incorporation in 1978, BHT has now awarded nearly $3.1 million in grants.
DC Front Runners Pride 5K to take place as scheduled
Air quality improved overnight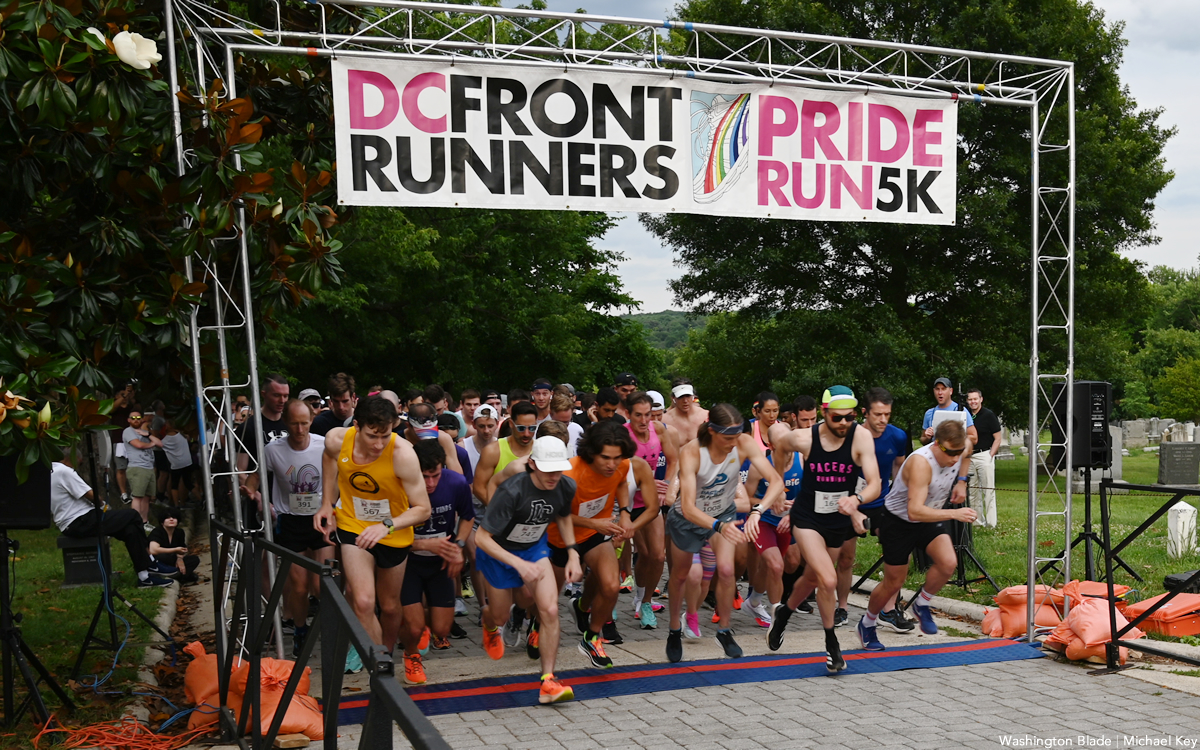 The D.C. Front Runners' annual Pride Run 5K will take place as scheduled at Congressional Cemetery on Friday.
The Blade Foundation, SMYAL, the Wanda Alston Foundation, Team DC, Teens Run DC, Pride 365 and Ainsley's Angels of America are among the race's beneficiaries. Wegmans, Shake Shack, Knead Hospitality and Design, Choice Hotels and Capital One Café are among the sponsors.
Rooftop Pool Party postponed
Capital Pride Alliance moves official event to June 22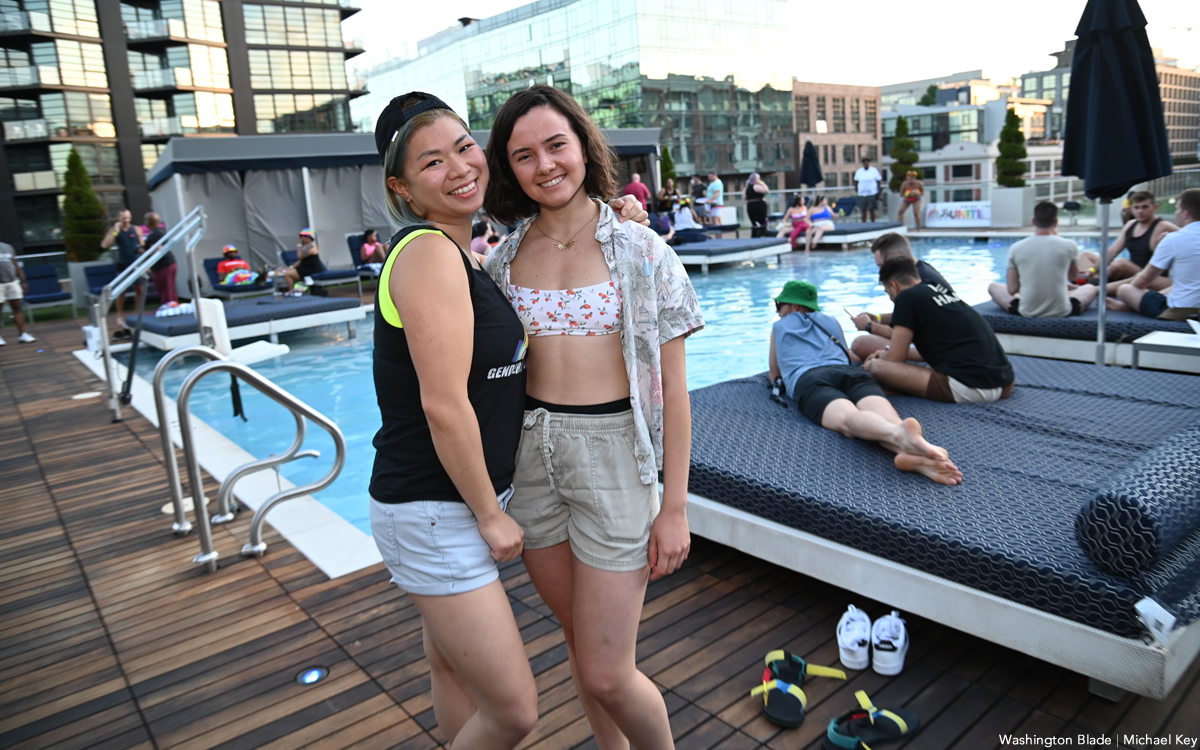 The Capital Pride Rooftop Pool Party, originally scheduled to begin at 8 p.m. tonight, has been postponed until Thursday, June 22, according to a statement released by the Capital Pride Alliance on Instagram. This action comes amid an international climate event created by the Canadian wildfire that has resulted locally in poor air quality and a haze around the region.
The Capital Pride Alliance Instagram account posted, "As with all concerns regarding health and safety issues, the Capital Pride Alliance will closely monitor the air quality situation resulting from Canadian wildfire smoke and take necessary precautions in consultation with our partners in the DC government."
"What does this mean for the pool party?" a question one private Instagram account user posed in the comment section.
"Important Update:" A representative of the Capital Pride Alliance responded through the group's official Instagram account. "Tonight's Capital Pride RoofTop Pool Party at VIDA The Yards is being postponed until Thursday, June 22 at 8:00 pm, due to the current air-quality situation resulting from the Canadian wildfires smoke. Please note that this postponement only applies to today's event."
The Capital Pride Alliance has yet to cancel or postpone any further events.
The White House earlier today rescheduled a large outdoor Pride reception planned for this evening to Saturday.
White House postpones Pride event due to wildfire smoke
Thousands expected for celebration bumped to Saturday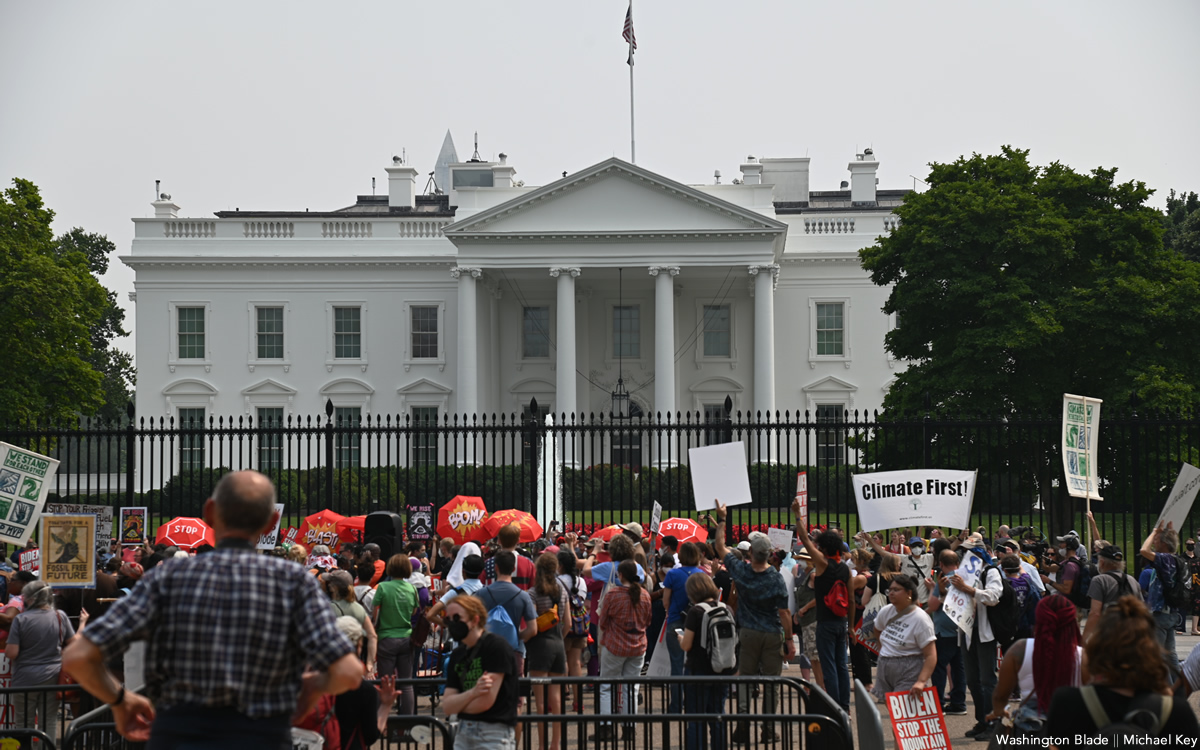 The White House announced Thursday that a Pride event scheduled for this evening has been postponed to Saturday due to the lingering Canadian wildfire smoke.
The smoke has enveloped D.C. in a dangerous haze that triggered a "purple alert" on Thursday, considered worse than a "red alert."
The event, expected to draw thousands of invited LGBTQ advocates and supporters to D.C., has been rescheduled for 1 p.m. on Saturday on the South Lawn of the White House, the same day as D.C.'s Capital Pride Parade, which kicks off at 3 p.m., and Pride on the Pier celebration, which starts at 2 p.m.