Cher's new MGM mini-residency lifts heavily from previous tours
Revolving door of costume changes, endless interludes and bad sound mixing mar concert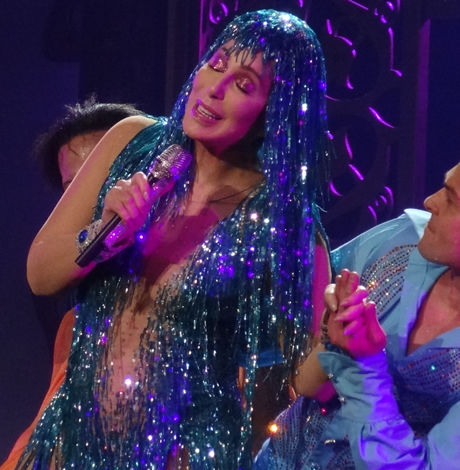 A Cher concert is always a fun evening out, but her current engagement "Classic Cher" at the MGM National Harbor, which she teased by saying she planned to make it her "best show ever," is, sadly, far from it.
In fairness, to call the show "Classic" implies she's not reinventing the wheel this time, yet there are so many rehashed segments, costumes and set pieces from her last two tours, to call it a new anything is a stretch. The expectation bar is pretty high, too, considering what we've seen her do on her 2002-2005 "Farewell Tour" and the 2014 "Dressed to Kill Tour," both larger-than-life productions that were each high points in her 50-year career.
This time, instead of criss-crossing the states on a lengthy tour, the legendary diva is doing two residency shows — one in Las Vegas at the Park Theater at the Monte Carlo (which opened last month) and in Oxon Hill, Md., at the Theater at MGM National Harbor, where she opened last Friday, March 17. "Classic Cher" is her first time performing concerts in two years. She plays MGM through this weekend then returns in late August (tickets are here).
Cheers erupted as the house lights went down and images of Cher over the years flashed on the video screens leading up to the moment the purple curtains parted and there was the 70-year-old diva perched above the stage in an Egyptian-inspired outfit and huge black afro belting out her 2013 hit "Woman's World" as she was lowered onto the stage revealing a peek-a-boo number that left little to the imagination.
She strutted among her warrior-clad background dancers while belting out the next song, "Strong Enough," from her '98 comeback album "Believe." So far she was in fine form. Yes, the opening numbers were lifted from her 2014 "Dressed To Kill Tour" but Cher has always been one to stick to a somewhat standard set list over the years and yes, it seemed during the opening number a backing track was used to give her a fuller effect, but her live voice was there albeit a bit faint.
She promised a new opening monologue and we got it — it just made little sense as Cher shared two unrelated stories, one about turning 40, another about her first appearance on David Letterman. Nothing about the show, no welcome, just these random-feeling tales. She ended with, "I'm now 70. Instead of showing my ass, I think I should be in an old folks home." She joked before leaving the stage, "I just wanna ask you one thing. What's your granny doing tonight?"
Next up was another "Believe"-era hit, "All or Nothing," with an India-inspired set completely lifted from her 2002 Farewell Tour. Dancers donned the same outfits as then, the "Gayatri Mantra" interlude chant was used complete with the same giant mechanical elephant and Cher emerging from it in a similar outfit. This time though, the energy wasn't there and her voice was overpowered by the band during much of it.
As quick as she got the crowd up on their feet, they were back down as a montage of her years with Sonny played on the giant video screen above the stage. She emerged in a colorful hippie-inspired outfit complete with fur vest and long black wig harkening back to her early days as she sang "The Beat Goes On."
She performed her first solo hit next, the Dylan cover, "All I Really Want To Do," but seemed like she just wanted to get it over with before doing a virtual duet with Sonny for "I Got You Babe." Before the duet, she said it took her a while to do this and during her first Farewell Tour she wasn't ready before joking, "First farewell tour? Who would've thought I'd be alive for more farewell tours?" The crowed loved the duet and it turned into a major singalong moment across the room.
Circus barkers and dancers performed an interlude before Cher came out performing her classic hit, "Gypsies Tramps and Thieves" followed by a snippet of "Dark Lady." As quickly as she had everyone up on their feet, she was gone and dancers filled the gap with a Native American dance as the diva emerged in a complete feather headdress belting out "Half Breed" before disappearing again. By now the proceedings felt choppy and disjointed. The costumes — recycled or not — are great, but why go to the trouble of donning them if you're just going to zip through a perfunctory, two-minute excerpt of a song?
Last time out, Cher sang "You Haven't Seen the Last of Me" from her movie "Burlesque" always prefacing it with a disclaimer that it was a tough song to sing and it would be whatever it would be. This time, it's played on a video. The dancers then perform and Cher emerges as Tess (her character in the movie) and sings the infinitely less satisfying "Welcome to Burlesque." A handy way, perhaps, to tip her hat to that film in a less vocally taxing way, but it felt unmemorable and the crowd seemed unimpressed.
Next up was yet another video performance/costume change for "Lie To Me," from her last album "Closer to the Truth." I would have much rather heard her sing it live and it would have been a nice stylistic break in the show. Instead it melted into a disco-inspired interlude leading up to Cher coming out in a sparkly ensemble performing a brief version of '79's "Take Me Home" before running off stage yet again.
A montage of clips from the various films she was in was shown on the screen as well as her Academy Award win, which drew cheers, before Cher entered from stage left singing "After All" in a sheer gold gown with what looked like a halo adorning her long blond tresses. During her Vegas show, she emerges on a boat gliding across the stage, but since the stage is smaller at the MGM, she had to change her entrance.
Another costume change followed with a video of her talking about her love of Elvis before her band played a long intro as she entered from stage right in jeans and a zipped jacket sporting curly blond hair singing "Walking In Memphis," which had the audience up cheering and singing along. It was a nice surprise considering it wasn't a big hit when she released it in the mid-'90s.
Thankfully instead of running off for another change, she followed the Marc Cohn cover with her Betty Everett cover "The Shoop Shoop." She normally has a lot of fun with this on past tours, but she just seemed disinterested this time and the energy was lacking. Oddly two background singers emerged for this number, to join Cher and her six-piece band. Who knows where they'd been hiding heretofore.
The band got a moment to shine as they played her hit "Bang Bang" before Cher entered center stage singing "I Found Someone" decked out in a sheer black outfit with knee-high boots and leather jacket. The crowd went wild as she moved across the stage belting out the rock classic before launching into her signature hit "If I Could Turn Back Time." In other tours, there was a big lead up to it and she really got into it, but this time it felt like she just wanted to get through it. Without any goodbyes, she left the stage as the curtains closed.
After a few minutes, they opened up to a rave-style dance routine complete with lasers as a remix of Cher's biggest hit "Believe" played. Cher started singing "Believe" but didn't emerge until a bit into it (missed cue maybe?) and when she did, she just seemed like she just wanted the concert to end. The energy that she usually has for it was gone and it felt like just another song to get through. Once she finished, she put the mic down, waved goodbye to each side of the audience and was gone. No goodbyes, no thank yous, done. Cher had left the building.
Since the second leg of the "Dressed to Kill Tour" in 2014 was canceled due to health issues, I was especially eager to see Cher again. No doubt it's a fun night out for casual fans and the visual spectacle she's known for is there. But to charge $109-nearly $500 for a show this rehashed and disjointed is a bit much.
The MGM theater is surprisingly small and intimate and it's fun to see Cher in this setting. But without the taxation of schlepping from city to city over months on end, I'd hoped the legend would be at the top of her game. Yeah, she's 7o, but it's not about that — with no audience interaction, shoddy sound mixing and endless interludes, the whole production felt half hearted.
It might be a tough sell since she's known for the big sets and costumes (she was doing this kind of thing years before Madonna), but a slightly scaled-back show with more slots for actual singing and some second-tier (and fresher) material like "You'd Better Sit Down Kids" or "Living in a House Divided" would have been great. That, for me, would have been "Classic Cher."




Demi Lovato comes out as gender non-binary in Twitter announcement
In 2017 Lovato had invited Danica Roem, the 1st openly trans lawmaker in Virginia to the American Music Awards to speak out against bullying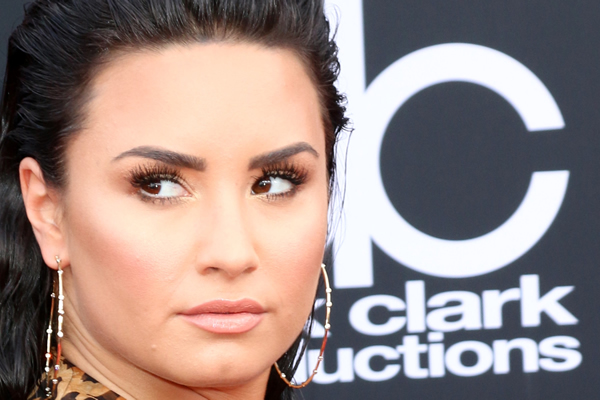 STUDIO CITY – In an announcement Wednesday, two time Grammy nominee, actor and singer-songwriter Demi Lovato revealed that they are identifying as gender non-binary. Taking to their Twitter account, the 28 year-old Lovato said; "The past year and a half, I've been doing some healing and self-reflective work. And through this work, I've had this revelation that I identify as non-binary," they said in the video. "With that said, I'll officially be changing my pronouns to they/them."
They went on to note, "I feel this best represents the fluidity I feel in my gender expression and allows me to feel most authentic and true to the person I both know I am and am still discovering."
Not only has my life been a journey for myself, I was also living for those on the other side of the cameras.

— Demi Lovato (@ddlovato) May 19, 2021
They continued in the thread adding; " I'm doing this for those out there that haven't been able to share who they truly are with their loved ones. Please keep living in your truths & know I am sending so much love your way xox"
Lovato also expressed gratitude to the various LGBTQ advocacy groups for their support; "Thank you for your love & support today. Here are a few great organizations and leaders who actively offer education and support:"@glaad, @HRC. @TrevorProject, @LALGBTCenter, @alokvmenon, @mattxiv, @them.
In November of 2017, Lovato invited Virginia Democratic State Delegate Danica Roem, the first openly transgender person seated in a state legislature, to walk the American Music Awards red carpet with them to speak out against bullying. Lovato and Roem were brought together as part of GLAAD's Together initiative, a campaign for all marginalized communities to stand together.
May pop-up performance features women composers
Whitman-Walker Health and the Goethe-Institut present 'Kept Under Glass'
Whitman-Walker Health (1701 14th St., N.W.) and the Goethe-Institut present "Kept Under Glass: Unheard Women's Voices," a multimedia street concert, May 5-6 on the corner of 14th and R Streets.
This free event features songs about love and a longing for connection by rarely heard Austian and German women composers, including medieval chants, classical opera and early 20th century works.
The four performances will take place over the course of two evenings at Whitman-Walker's new cultural center, The Corner at Whitman-Walker. Performances will last 30 minutes while three performers, each in their own window, sings to sidewalk audiences on the other side of the glass.
Event times and other information is available on the event's Facebook page.
This queer 'Genera+ion' doesn't care what you think
HBO Max 'dramedy' follows the stories of a group of queer students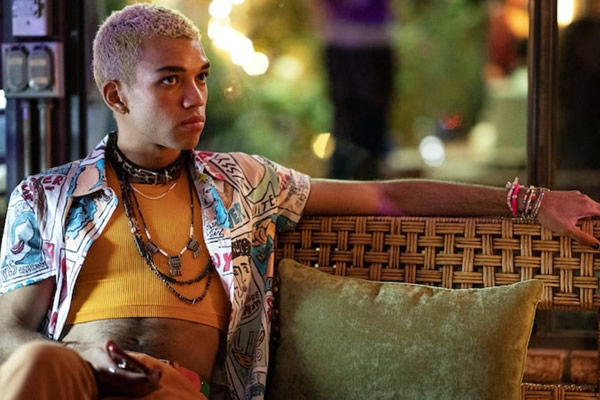 If there's anything pop culture has taught us, it's that the future belongs to the young.
It's a statement of the painfully obvious, of course; the patterns of our existence are shaped and defined by the repeating cycle of generations succeeding each other, to the point that we take it for granted. Yet for the same reason, it's a fact that is easily forgotten – or, perhaps more accurately, ignored – when we are living in the present.
This is especially true if we belong to the generation that "owns" the present, who have suffered through the frustrations of coming of age under the thumb of our elders and are in no hurry to pass the baton to the kids who are next in line.
Pop culture, however, has a way of reminding us that our days are numbered. Driven by the fires of capitalism, which are in turn stoked by the tastes of the most lucrative demographic (and we all know which age bracket they belong to), it repeatedly confronts us with glimpses of our own inevitable irrelevance – and that's terrifying.
Which is why the history of pop culture is also the history of youth rebelling against age, and while the individual skirmishes in that eternal battle might go either way, only the most delusional among us could doubt which side will always prevail in the end. Usually, these are the ones who respond with the most violent distaste when they see a vision of the world as imagined by young people; clinging to the hope they can hold fast against the winds of change, they dismiss, decry and disparage, attempting to exert control by invoking the same core beliefs and traditional values their own elders used to control them.
Today's kids, however, will have none of it.
Consider, for instance, the case of gay singer/rapper/songwriter Lil Nas X, who just last week shoved aside the homophobic boundaries of the music industry – yet again – with the debut of the spectacularly subversive video for his newest single, "Montero (Call Me By Your Name)," in which the out Lil Nas appears first wearing a body-hugging sequined onesie, then sporting full Marie Antoinette drag, and finally clad in underwear and a pair of stiletto heels as he performs a lap dance for the Devil himself.
In an Instagram post marking the release, addressed to his own 14-year-old self, Nas fully acknowledged that he was "pushing an agenda… to make people stay the fuck out of other people's lives and stop dictating who they should be." It was not an apology, nor an attempt at damage control over an inevitable backlash he already knew would be fierce. Nas was throwing down the gauntlet – it was a given there would be an outcry against the no-holds-barred queerness of the video, and he was sending a clear message that he was there to take on all challengers.
These included the predictable right-wing suspects, like "Blexit" founder Candace Owens and anti-trans South Dakota Gov. Kristi Noem, but also fellow musicians like rapper Joyner Douglas, who lamented in a pearl-clutching tweet that Nas had "dropped some left field ish & all our kids seen it" – joining many other homophobic commentators who trotted out the time-worn and long-discredited idea that any expression of queer sexuality is harmful to children. What's telling is that while many of these attempts at "cancellation" come from younger voices (most, but not all of them, overtly right-leaning), the justifications behind them are based in ideologies that can safely be called ancient.
Needless to say, Nas has been more than up to the task of swatting aside all these objections in the still-ongoing social media fray, and it has been truly glorious to watch.
At 21, Lil Nas X is a voice that rises from a generation waiting in the wings, and it's a generation that won't wait quietly. They've caught on to their own inevitability, and they've decided they're just going to go ahead and claim their time right now.
It's that particularly "now" spirit of youthful rebellion that can be felt in "Genera+ion," the HBO Max "dramedy" that premiered earlier this month and follows the interwoven stories of a group of queer students at an Orange County high school. Created by father-daughter team Daniel and Zelda Barnz, it depicts the struggles of teens as they try to make sense of their sexuality in a world defined by adults – and often, by the baggage those adults carry with them from their own struggles.
Widely compared to "Euphoria," HBO's other show about the severely dysfunctional hidden sex life of high schoolers, it's a series that opts for a lighter spin. This manifests in the sure-fire humor to be found in typical comedic cliches of teen stories – awkward gaffes, clueless adults, "Mean Girl" style social politics, etc. – but can be found, albeit more subtly, in its handling of dramatic tropes, too. In its pilot episode, for instance, it introduces the relationship between defiantly queer star student Chester (Justice Smith), who has been slapped with his third violation of the school's "dress code," and new school counselor Sam (Nathan Stewart-Jarrett) with a scene in which the assumptions of the older man color his perceptions of the younger, resulting in an attempt at guidance that – at least in the beginning – seems more a response to his own inner conflicts than anything being felt by his new charge.
The joke might not seem apparent to those conditioned to assume a power dynamic weighted on the side of an older-and-ostensibly-wiser authority figure, but for anyone who can remember being a kid forced to listen to advice from a grown-up who doesn't even understand your problem, it's unmistakable.
"Genera+ion" teases the possibility of an inappropriate relationship blossoming between Chance and Sam, and introduces similarly salacious storylines as it interconnects its young characters' lives – we meet closeted bisexual Nathan (Uly Schlesinger), whose Grindr-esque hook-ups include his sister Naomi's (Chloe East) boyfriend, as well as Greta (Haley Sanchez) a Latina with a deported mom and a lesbian crush on artsy and seemingly free-spirited Riley (Chase Sui Wonders), and all of that is just in the first episode – and in each case, our expectations are smashed in short order, along with any egoistic presumption that we know better than they do.
It probably goes without saying that "mainstream" reactions to the show have been mixed. Many critics, such as Vanity Fair's Richard Lawson, have resorted to snark as they attempt to characterize it, according to conventional notions of storytelling and aesthetics, as an angsty teen drama that tries too hard. But "Genera+ion" transcends these kinds of assessments. It may be messy, confusing, shallow, and even shocking – but that's the world its teen ensemble (as well as their target audience) lives in.
They may make questionable choices, they may even suffer for those choices, but in the words of a pop culture boundary-pusher from another era, they are "quite aware what they're going through."
After all, the clueless adults have already proven they don't know how to make it better. Why should they listen to anything we have to say?