Cher's new MGM mini-residency lifts heavily from previous tours
Revolving door of costume changes, endless interludes and bad sound mixing mar concert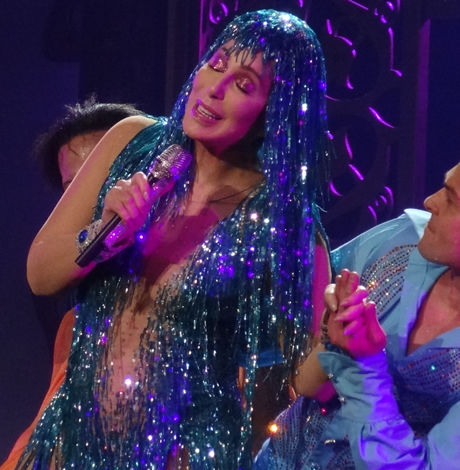 A Cher concert is always a fun evening out, but her current engagement "Classic Cher" at the MGM National Harbor, which she teased by saying she planned to make it her "best show ever," is, sadly, far from it.
In fairness, to call the show "Classic" implies she's not reinventing the wheel this time, yet there are so many rehashed segments, costumes and set pieces from her last two tours, to call it a new anything is a stretch. The expectation bar is pretty high, too, considering what we've seen her do on her 2002-2005 "Farewell Tour" and the 2014 "Dressed to Kill Tour," both larger-than-life productions that were each high points in her 50-year career.
This time, instead of criss-crossing the states on a lengthy tour, the legendary diva is doing two residency shows — one in Las Vegas at the Park Theater at the Monte Carlo (which opened last month) and in Oxon Hill, Md., at the Theater at MGM National Harbor, where she opened last Friday, March 17. "Classic Cher" is her first time performing concerts in two years. She plays MGM through this weekend then returns in late August (tickets are here).
Cheers erupted as the house lights went down and images of Cher over the years flashed on the video screens leading up to the moment the purple curtains parted and there was the 70-year-old diva perched above the stage in an Egyptian-inspired outfit and huge black afro belting out her 2013 hit "Woman's World" as she was lowered onto the stage revealing a peek-a-boo number that left little to the imagination.
She strutted among her warrior-clad background dancers while belting out the next song, "Strong Enough," from her '98 comeback album "Believe." So far she was in fine form. Yes, the opening numbers were lifted from her 2014 "Dressed To Kill Tour" but Cher has always been one to stick to a somewhat standard set list over the years and yes, it seemed during the opening number a backing track was used to give her a fuller effect, but her live voice was there albeit a bit faint.
She promised a new opening monologue and we got it — it just made little sense as Cher shared two unrelated stories, one about turning 40, another about her first appearance on David Letterman. Nothing about the show, no welcome, just these random-feeling tales. She ended with, "I'm now 70. Instead of showing my ass, I think I should be in an old folks home." She joked before leaving the stage, "I just wanna ask you one thing. What's your granny doing tonight?"
Next up was another "Believe"-era hit, "All or Nothing," with an India-inspired set completely lifted from her 2002 Farewell Tour. Dancers donned the same outfits as then, the "Gayatri Mantra" interlude chant was used complete with the same giant mechanical elephant and Cher emerging from it in a similar outfit. This time though, the energy wasn't there and her voice was overpowered by the band during much of it.
As quick as she got the crowd up on their feet, they were back down as a montage of her years with Sonny played on the giant video screen above the stage. She emerged in a colorful hippie-inspired outfit complete with fur vest and long black wig harkening back to her early days as she sang "The Beat Goes On."
She performed her first solo hit next, the Dylan cover, "All I Really Want To Do," but seemed like she just wanted to get it over with before doing a virtual duet with Sonny for "I Got You Babe." Before the duet, she said it took her a while to do this and during her first Farewell Tour she wasn't ready before joking, "First farewell tour? Who would've thought I'd be alive for more farewell tours?" The crowed loved the duet and it turned into a major singalong moment across the room.
Circus barkers and dancers performed an interlude before Cher came out performing her classic hit, "Gypsies Tramps and Thieves" followed by a snippet of "Dark Lady." As quickly as she had everyone up on their feet, she was gone and dancers filled the gap with a Native American dance as the diva emerged in a complete feather headdress belting out "Half Breed" before disappearing again. By now the proceedings felt choppy and disjointed. The costumes — recycled or not — are great, but why go to the trouble of donning them if you're just going to zip through a perfunctory, two-minute excerpt of a song?
Last time out, Cher sang "You Haven't Seen the Last of Me" from her movie "Burlesque" always prefacing it with a disclaimer that it was a tough song to sing and it would be whatever it would be. This time, it's played on a video. The dancers then perform and Cher emerges as Tess (her character in the movie) and sings the infinitely less satisfying "Welcome to Burlesque." A handy way, perhaps, to tip her hat to that film in a less vocally taxing way, but it felt unmemorable and the crowd seemed unimpressed.
Next up was yet another video performance/costume change for "Lie To Me," from her last album "Closer to the Truth." I would have much rather heard her sing it live and it would have been a nice stylistic break in the show. Instead it melted into a disco-inspired interlude leading up to Cher coming out in a sparkly ensemble performing a brief version of '79's "Take Me Home" before running off stage yet again.
A montage of clips from the various films she was in was shown on the screen as well as her Academy Award win, which drew cheers, before Cher entered from stage left singing "After All" in a sheer gold gown with what looked like a halo adorning her long blond tresses. During her Vegas show, she emerges on a boat gliding across the stage, but since the stage is smaller at the MGM, she had to change her entrance.
Another costume change followed with a video of her talking about her love of Elvis before her band played a long intro as she entered from stage right in jeans and a zipped jacket sporting curly blond hair singing "Walking In Memphis," which had the audience up cheering and singing along. It was a nice surprise considering it wasn't a big hit when she released it in the mid-'90s.
Thankfully instead of running off for another change, she followed the Marc Cohn cover with her Betty Everett cover "The Shoop Shoop." She normally has a lot of fun with this on past tours, but she just seemed disinterested this time and the energy was lacking. Oddly two background singers emerged for this number, to join Cher and her six-piece band. Who knows where they'd been hiding heretofore.
The band got a moment to shine as they played her hit "Bang Bang" before Cher entered center stage singing "I Found Someone" decked out in a sheer black outfit with knee-high boots and leather jacket. The crowd went wild as she moved across the stage belting out the rock classic before launching into her signature hit "If I Could Turn Back Time." In other tours, there was a big lead up to it and she really got into it, but this time it felt like she just wanted to get through it. Without any goodbyes, she left the stage as the curtains closed.
After a few minutes, they opened up to a rave-style dance routine complete with lasers as a remix of Cher's biggest hit "Believe" played. Cher started singing "Believe" but didn't emerge until a bit into it (missed cue maybe?) and when she did, she just seemed like she just wanted the concert to end. The energy that she usually has for it was gone and it felt like just another song to get through. Once she finished, she put the mic down, waved goodbye to each side of the audience and was gone. No goodbyes, no thank yous, done. Cher had left the building.
Since the second leg of the "Dressed to Kill Tour" in 2014 was canceled due to health issues, I was especially eager to see Cher again. No doubt it's a fun night out for casual fans and the visual spectacle she's known for is there. But to charge $109-nearly $500 for a show this rehashed and disjointed is a bit much.
The MGM theater is surprisingly small and intimate and it's fun to see Cher in this setting. But without the taxation of schlepping from city to city over months on end, I'd hoped the legend would be at the top of her game. Yeah, she's 7o, but it's not about that — with no audience interaction, shoddy sound mixing and endless interludes, the whole production felt half hearted.
It might be a tough sell since she's known for the big sets and costumes (she was doing this kind of thing years before Madonna), but a slightly scaled-back show with more slots for actual singing and some second-tier (and fresher) material like "You'd Better Sit Down Kids" or "Living in a House Divided" would have been great. That, for me, would have been "Classic Cher."




Gay country artist and brother win big at CMA Awards
Brothers Osborne grew up in Deale, Md.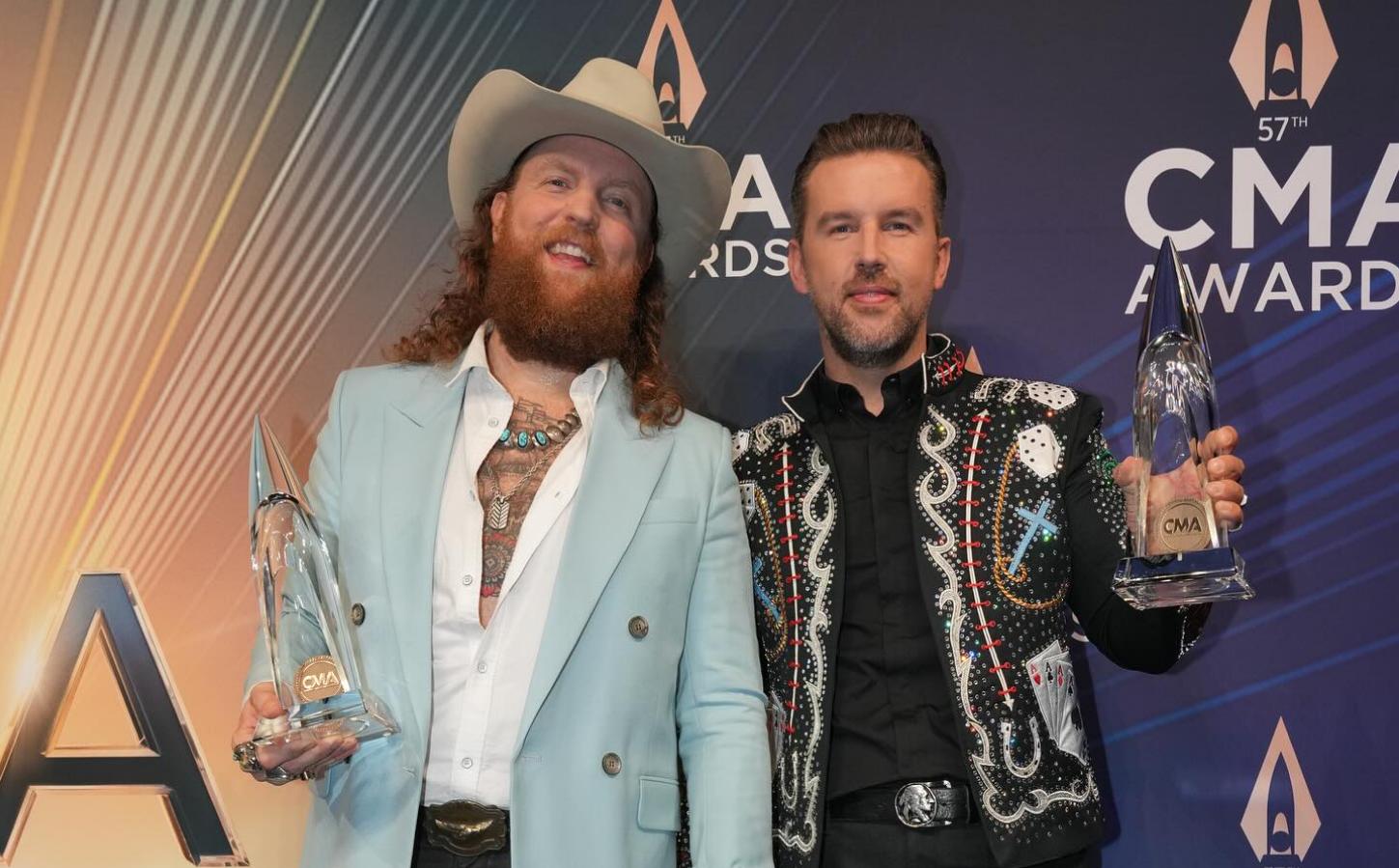 The biggest names in country music gathered Wednesday at Music City's Bridgestone Arena for the 57th Annual Country Music Association Awards, hosted again this year by country star Luke Bryan alongside former NFL star Peyton Manning.
Walking away with Vocal Duo of the Year were sibling musicians John and T.J. Osborne.
The Brothers Osborne as they are known by, in previous years have won in this category, this year making it their sixth win.
T.J. Osborne, lead singer of the country duo, came out as gay in an exclusive interview with Time Magazine, which was published Feb. 3, 2021.
While other ostensibly country artists are openly LGBTQ, such as Orville Peck, Brandi Carlile, Lil Nas X, Chely Wright and Billy Gilman, Osborne's revelation makes him the first — and so far, only — openly gay musical artist signed to a major country label.
John and T.J. Osborne grew up in the small Chesapeake Bay bayside town of Deale in Anne Arundel County, Md., writing and playing songs for friends and family in their father's shed. T.J. with his brother John formed the Brothers Osborne duo in 2012. Signed with EMI Records Nashville, they've released seven country Top 40 singles and three studio albums, to date. Their platinum hit "Stay a Little Longer" was a crossover to mainstream radio.
The siblings took home their first Grammy in 2022, winning Best Country Duo/Group Performance for their song "Younger Me," inspired by T.J.'s coming out. The band has been nominated for 10 Grammys in total, standing as a now six-time CMA Vocal Duo of the Year, and are three-time ACM Duo of the Year.
Overall, they have collected six CMA awards, six ACM trophies and received the ASCAP Vanguard Award in 2019. Their critically acclaimed hit songs have tallied multiple RIAA Gold and Platinum certifications, while surpassing more than 2.5 billion global streams.
In addition to the Brothers Osborne winning Vocal Duo of the Year, country singer-songwriter Lainey Wilson took home three of the top awards of the night, including the coveted entertainer of the year award, as well as female vocalist of the year and album of the year.
This is also the first time in CMA history that two women have been nominated for Entertainer of the Year in four consecutive years.
Janet Jackson to headline World AIDS Day concert
Annual fundraiser sponsored by AIDS Healthcare Foundation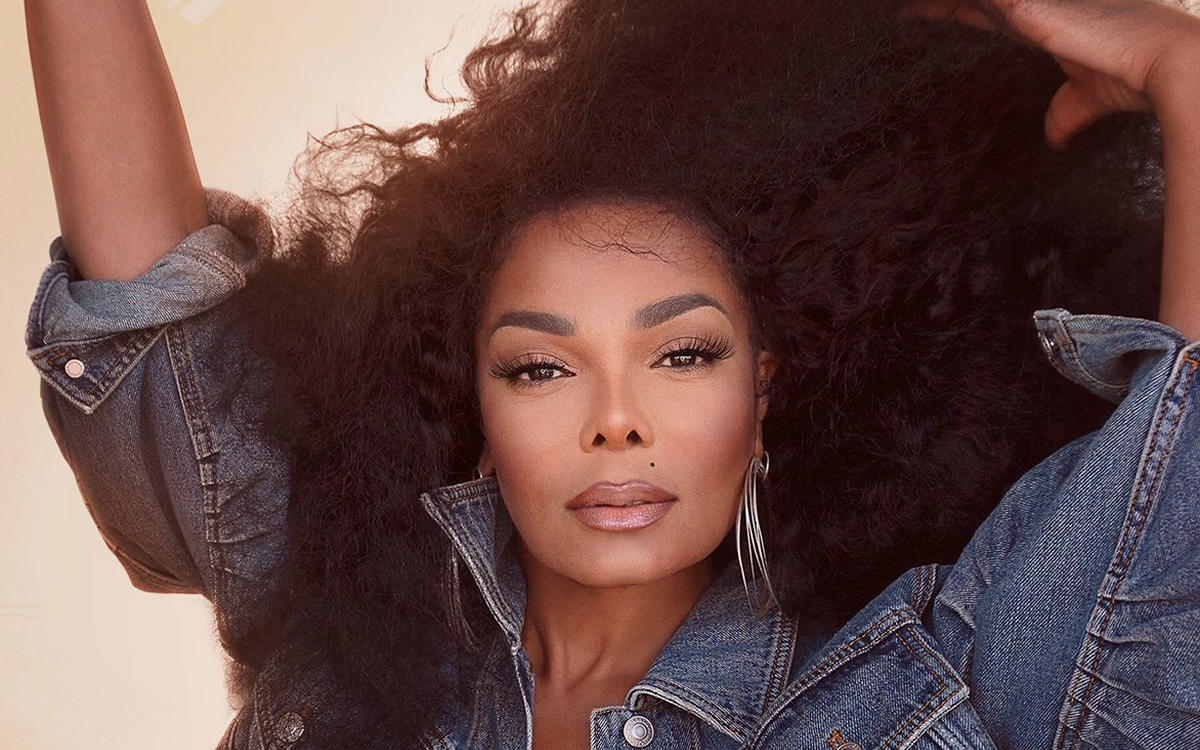 Pop icon Janet Jackson will headline the annual World AIDS Day concert sponsored by the AIDS Healthcare Foundation in Houston.
The Dec. 1 event at NRG Arena will feature a full-length concert from Jackson. In addition, AHF will honor actor and activist Blair Underwood with its lifetime achievement award; choreographer Debbie Allen is slated to speak at the event.
Jackson is a longtime LGBTQ ally and AIDS activist. Her eighth No. 1 single, "Together Again," released in 1997, paid tribute to a friend who died of AIDS and honored those lost to the disease.
Underwood co-founded Artists for a New South Africa to direct attention to "the catastrophic impact the disease has had on families and children across the continent," according to Billboard. The actor has worked with AHF for years. The Underwood Center in D.C. provides state-of-the-art HIV medical treatment and care and related services for more than 600 patients at its offices at 2141 K St., N.W.
"I'm so honored to be receiving this gracious award by AHF," said Underwood in a statement. "We have had a long-standing partnership in the fight against HIV/AIDS, and there is still more work to be done."
AHF is the world's largest nonprofit HIV/AIDS service organization and AIDS advocacy group, with healthcare centers located throughout the U.S. and around the world.
Proceeds from the concert will be used to combat HIV/AIDS. Tickets are on sale now via TicketMaster.
New dance single pays tribute to Town Danceboutique
Local musicians pen 'Town' in honor of shuttered club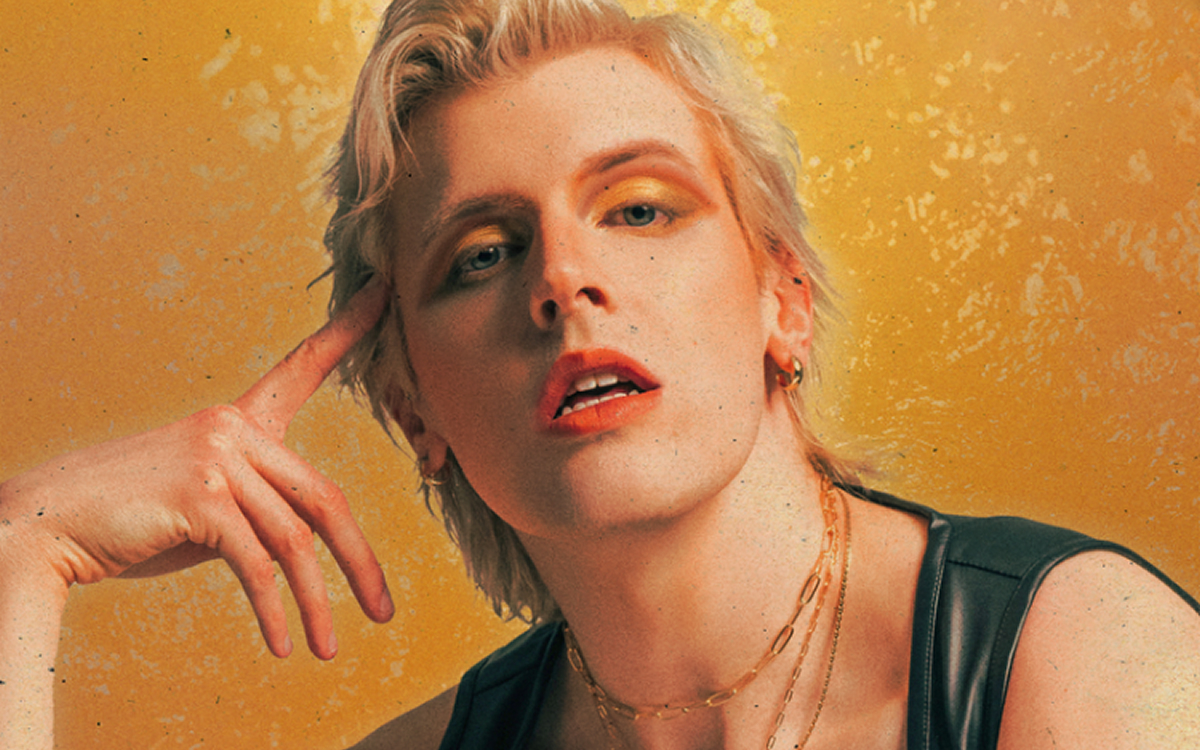 The closing of the LGBTQ nightclub Town Danceboutique in the summer of 2017 was heartbreaking to local musician Bryce Bowyn. He and his Los Angeles-based singer/songwriter friend Lexie Martin decided to honor its legacy in their new single, "Town."
For Bowyn, who moved to the District about a decade ago to attend school at American University, the memories he has from Town Danceboutique are endless. And when it closed, it was a massive loss to Bowyn and many others.
"It was such a cool space," Bowyn said. "It was just disappointing to see a place that brought so many people together become part of the landscape again." The building Town Danceboutique used to be housed in is now home to upscale apartments and a CVS.
Town Danceboutique was a formative place for Bowyn and Martin, and it was Bowyn's first experience in an open and accepting LGBTQ environment. His favorite memories at the club were always on Halloween, he said. Patrons, including Bowyn, would go all out with their costumes to look their very best.
Bowyn and Martin met while they were both in the musical theater program at American University. Despite their years-long friendship, "Town" is the first song they have written together. They sat down over FaceTime and got to work. It was Martin's idea to pay homage to Town Danceboutique, and the song follows the story of pre-gaming, going out, and hitting the dance floor.
But the single also serves as a hype song for going out in any city, at any place.
"It was important to me for the song to remain relatable and accessible," Bowyn said. "So the whole foundation of the chorus, 'Let's go to town,' can either mean Town Danceboutique, or painting the town red and having the night of your life."
Bowyn started writing and producing his own music in 2018. He released an EP titled "A Rosy Retrospect" in 2022, and most recently released a single "A Bridge Burned Down" in June. His music is inspired by late 2000s pop and '80s synthpop, influenced by stars like Madonna and Charli XCX. Lexie Martin released her self-titled EP in 2019 and most recently came out with her single "SUPERPOWER" in 2021.
Bowyn has been a lifelong pop music enthusiast. He distinctly remembers watching Britney Spears perform "Oops!…I Did It Again" at the MTV Video Music Awards when he was a kid and thinking "That was what I wanted and what I was set to do in life."
"My heart was always with pop music," Bowyn said.
"Town" is available now for streaming on Spotify, Apple Music, and Soundcloud.