April 12, 2017 at 11:27 am EDT | by Mark Lee
'Spend-more' groups seek to kill D.C. tax relief, reform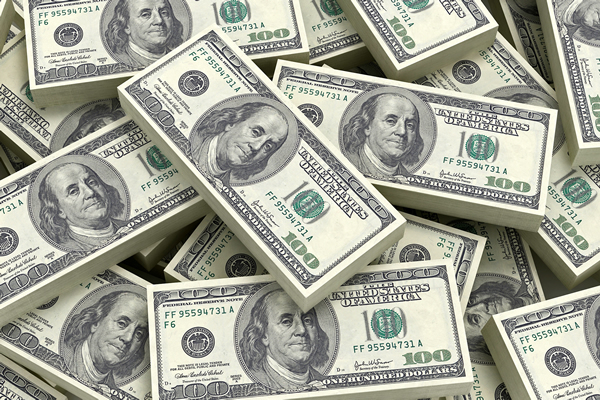 It's a pittance of relief, representing only slightly more than 1 percent of all locally generated tax monies comprising one-half of a larger total record-setting $13.8 billion proposed annual city budget when federal funding is included.
It's enough cash, however, to prompt the usual gaggle of "always-tax-and-spend-more" groups to whine in an attempt to create conflict. So far it appears they have failed, with little indication that D.C. Council members are inclined to interrupt promised and long-overdue tax cuts triggered by excessive tax revenues and included in Mayor Muriel Bowser's budget proposal presented last week.
Although a small amount, it's a modest measure of reform that tax-weary District residents and businesses hope to have. The dominant current crop of headline-seeking and profligate-spending local politicians typically behaves as if there's no bottom to the barrels of bounty. Derailing or delaying the pledged tax cuts, though, has garnered scant support.
The $100 million designated for the final scheduled phase-in of tax relief, dwarfed by $250 million in ridiculous funding this year alone toward extending the silly single short streetcar line, has predictably prompted the ire of those pushing for ever-higher city spending.
Some of those groups suggest that no tax cuts are warranted until poverty and homelessness are eradicated.
That translates to never.
These big-spender types reveal an objection to a more rational and fairer taxation system through implementation of individual, family and business rates that make sense and are equitably structured. They strategically deflect attention from the fact that the majority of reductions accrue to lower- and middle-income residents by pointing to the small reduction in sky-high business tax rates.
Let's not fool ourselves, either – there's an irony at play as Council members hope to preserve reduced business taxes in a perverse switch-out for other mandates and increased taxation. These include a highest-in-the-nation minimum wage plus the most extravagant and expensive pending paid leave program to be uniquely funded through a business tax instead of employee withholding.
What Caesar gives with one hand is taken with the other.
Notably, in a report this week, the D.C. Policy Center detailed how the District is a national leader in providing strong social supports for the poor. The city's anti-poverty programs grew by 171 percent during the years 1997 through 2014, outpacing regular per capita government spending. Welfare spending, a proxy gauge for overall funding for the poor, is $25,000 per resident living in poverty.
Although D.C. has historically imposed extraordinarily high tax rates among the very worst in the country, especially for local and small businesses, the tax plan provides one significant improvement. By establishing multi-tier individual tax brackets, the District is building one of the most fair and non-regressive resident tax structures in the nation.
Local tax rates are still too high, for businesses in particular, and will remain so following the additional cuts. Business taxation will drop from a former rate of 9.975 percent, third worst in America, but only to 8.25 percent and still among the highest nationwide. We'll merely match high-tax Maryland while remaining far above direct economic development competitor Virginia. The enterprise reduction, however, serves to slightly soften D.C.'s longstanding notoriety as an anti-business jurisdiction.
The D.C. Tax Revision Commission recommended in 2014 that lowering enterprise taxes "would signal that the District is 'open for business' and, hopefully, boost the city's tax reputation" by making "tax policy more competitive with surrounding jurisdictions [to] encourage business growth and job creation."
City officials should focus on still-rampant waste and inefficiencies in agency programs, estimated to equal 10 percent of expenditures. So-called oversight is largely perfunctory, with little critical examination of a lingering legacy of waste, fraud, and abuse.
As D.C. Council finance chair Jack Evans succinctly stated last week during initial budget discussions, "spending more money doesn't necessarily get you more results. We celebrate the spending … not the end results."
Until that changes, D.C. won't get its taxes fixed.
Mark Lee is a long-time entrepreneur and community business advocate. Follow on Twitter: @MarkLeeDC. Reach him at OurBusinessMatters@gmail.com.