May 17, 2017 at 9:50 am EDT | by Lou Chibbaro Jr.
D.C. dentist pleads guilty to sexually assaulting male patients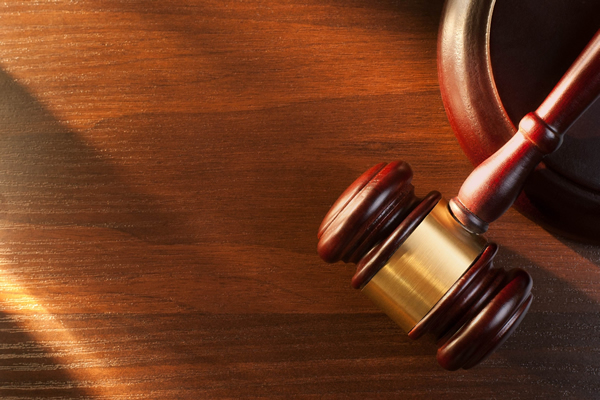 A former D.C. dentist pleaded guilty on May 15 to sexually assaulting five male patients and one male employee at his dental office at 3211 M St., N.W., between 2010 and 2014.
In a 13-page plea bargain agreement filed by prosecutors in D.C. Superior Court, Bilal Ahmed, 44, affirmed that he fondled the penises of the five male patients after administering nitrous oxide anesthesia to the patients through a facemask.
Ahmed, whose D.C. dental license was suspended in 2014, asked four of the five patients whom he admitted to sexually assaulting "intrusive and inappropriate questions" about their personal life, including their sexual orientation, shortly before administering the nitrous oxide anesthesia, the plea agreement states. It says the incidents took place while the patients were alone with Ahmed in a procedure room, according to the plea agreement.
Among the charges to which he pleaded guilty were second-degree sexual abuse of a patient with aggravating circumstances, first-degree sexual abuse of a patient with aggravating circumstances, and simple assault.
The simple assault charge involved an admission that he touched a second male employee several times in a sexually suggestive way on his lower back and hip after the employee repeatedly asked him not to do so.
"After being administered nitrous oxide, K.E. fell asleep," the plea document says in describing Ahmed's actions toward one of the patients identified only by his initials. "When he awoke, the defendant's pants and underwear were down to the defendant's feet," the document says. "The defendant was masturbating in front of K.E. The defendant took K.E.'s hand and placed it on the defendant's penis."
The document adds, "The defendant then unzipped K.E.'s pants and placed his own hand on K.E.'s unclothed penis. The defendant continued to masturbate himself until he (the defendant) ejaculated," the plea document says.
In exchange for the guilty plea prosecutors with the U.S. Attorney's Office agreed to drop several additional charges against Ahmed handed down by a Superior Court grand jury in a multi-count indictment last October.
During the May 15 plea hearing, Superior Court Judge Zoe Bush scheduled a sentencing hearing for Ahmed on Aug. 10. He faces a possible maximum sentence of 15 years in prison for the First Degree Sexual Abuse charge along with significant additional time for the other charges to which he pleaded guilty.
Under terms of the plea agreement, prosecutors agreed to allow Ahmed to be released into home detention at his residence in Falls Church, Va., until the time of his sentence with an exception that he is allowed to leave home for daily prayer at a mosque in Falls Church or at the Islamic Center on Massachusetts Avenue in Northwest D.C.