Pence faces walk-out at Notre Dame over his anti-LGBT views
Vice president signed 'religious freedom' bill as Ind. governor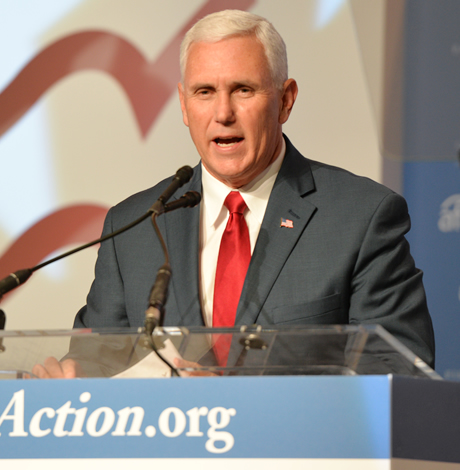 In a demonstration intended to signal outrage over his anti-LGBT record, students at the University of Notre Dame are planning a walk-out during an upcoming commencement ceremony in which Vice President Mike Pence is set to deliver the keynote address.
Xitlaly Estrada, a Notre Dame undergraduate, said in a statement the protest — set to take place during the ceremony on Sunday — is the result of Pence enacting policies in opposition to the Catholic faith.
"The participation and degree-conferring of VP Pence stand as an endorsement of policies and actions which directly contradict Catholic social teachings and values and target vulnerable members of the university's community," Estrada said.
Prior to his election as vice president, Pence built an anti-LGBT record during his political career. As a U.S. House member, Pence voted against and denounced on the House floor "Don't Ask, Don't Tell" repeal and a version of the Employment Non-Discrimination Act.
As Indiana governor, Pence famously signed into law a "religious freedom" bill that would have allowed companies and individuals to refuse services to LGBT people. Faced with pressure from the business community and LGBT advocates, Pence was forced to sign into law a "fix" to the measure.
Organizing the protest at North Dame is a coalition of groups that include We Go High! of St. Joe County, Ind.; Michiana Alliance for Democracy; Alliance for Democracy; the Nu Black Power Movement; South Bend Equality; Inclusive Michiana; Planned Parenthood of Indiana & Kentucky; and the IWW Local 26. Organizers are using the hashtag #WalkOutND to build support for their effort.
In addition to Pence's anti-LGBT record, the walk-out is intended to protest his rejection of the Syrian refugee resettlement program, support for Trump's travel ban, and opposition to sanctuary cities, a statement announcing the demonstration says.
Bryan Ricketts, a Notre Dame undergraduate, said in a statement the demonstration is consistent with former Notre Dame President Theodore Hesburgh's vision of school solidarity with the vulnerable.
"Like Father Hesburgh, we seek to stand in solidarity with the vulnerable," Ricketts said. "We will walk out in silence, with respect for the human dignity of those with whom we disagree and with an invitation to the rest of the community to build an inclusive future together."
The planned walk-out is set to take place weeks after Education Secretary Betsy Devos delivered the commencement speech at Bethune-Cookman University, a historically black college in Florida, and graduating seniors booed and turned their backs on her over controversial remarks she made comparing HBCUs to schools of choice.
The Washington Blade has placed a request with the office of the vice president seeking comment on the protest.
Congreso Nacional de Chile deroga la última ley homofóbica vigente del país
Movilh celebró el voto histórico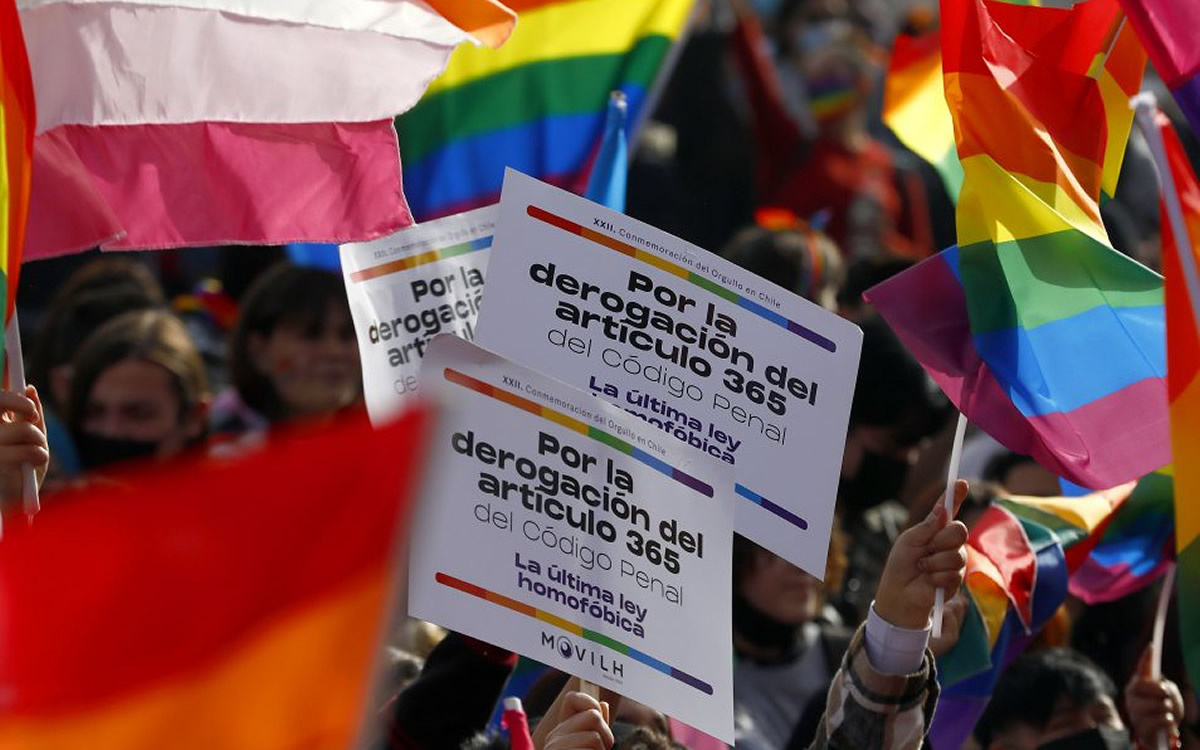 Nota del editor: El Washington Blade ha publicado una versión de esta nota en inglés.
Durante la jornada del 2 de agosto, el Senado de Chile aprobó derogar el artículo 365 del Código Penal que diferenciaba la edad de consentimiento sexual entre parejas homosexuales y heterosexuales, igualandola sin discriminación.
Dicho artículo era la última ley homofóbica vigente en ese país, que en los últimos años ha aumentado en legislaciones y políticas públicas a favor de la población LGBTQ. En marzo de este año entró en vigencia el matrimonio igualitario con adopción incluida.
Si bien el proyecto de ley iniciará un tercer trámite en la Cámara de Diputados, la derogación del artículo 365 ya es un hecho, según el Movimiento de Integración y Liberación Homosexual (Movilh), la principal organización LGBTQ en Chile, ya que este avance había sido previamente aprobado en la Cámara de Diputados.
El hecho calificado como "histórico" por el Movilh, que viene trabajando por su derogación desde 1999 porque "se trata de la eliminación de nuestro ordenamiento jurídico de la última ley explícitamente homofóbica vigente en Chile", señaló la organización que asistió al Congreso Nacional para gestionar los respaldos a la iniciativa.

La organización por los derechos LGBTQ chilenos que gestionó los votos de senadores, sostuvo que con el proyecto "aprobado hoy en el Senado se terminará con el estigma que pesa sobre los jóvenes homosexuales, cuya orientación y prácticas sexuales son consideradas un delito pese a no existir abusos o atropellos de por medio contra terceras personas y pese a la ausencia de cualquier otro delito ya sancionado por nuestra legislación".
El historico dirigente del Movilh, Rolando Jiménez, precisó que "al eliminarse esta anacrónica norma, la lucha por la igualdad LGBTIQA+ cierra un ciclo, donde ya nadie nunca más será sancionado por amar o desear alguien de su mismo sexo".
"Lo cual a su vez se enmarca en otros derechos ya conquistados y que mediante leyes o políticas públicas prohíben o previenen la discriminación por orientación sexual o identidad de género. Hoy dimos un paso contundente y decisivo hacia la plena igualdad legal, un derecho ya garantizado en la Constitución, pero que históricamente ha sido tan esquivo para las personas LGBTIQA+", subrayó Jiménez, quién trabajó por más de 20 años para lograr la eliminación de la norma.
En 2016, y en el marco de un Acuerdo de Solución Amistosa que el Estado y el Movilh firmaron ante la Comisión Interamericana de DDHH, Chile se comprometió a derogar el artículo 365 del Código Penal.
Uganda government forces advocacy group to shutdown
Sexual Minorities Uganda says NGO Bureau 'halted' operations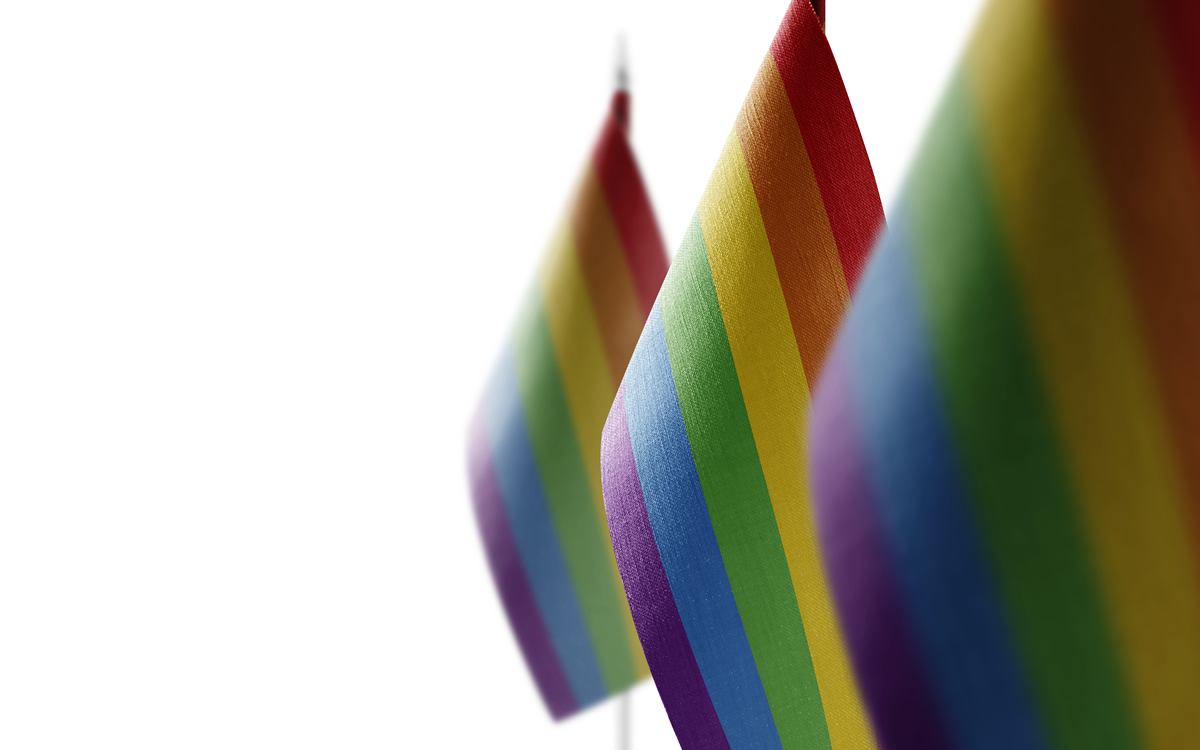 An LGBTQ and intersex rights group in Uganda says the country's government forced it to shutdown on Wednesday.
Sexual Minorities Uganda in a press release said Uganda's National Bureau for Non-Governmental Organizations, which oversees NGOs in the country, on Wednesday "halted" its operations "for non-registration with the NGO Bureau."
The press release notes current Sexual Minorities Uganda Executive Director Frank Mugisha is among those who submitted an application with the Uganda Registration Services Bureau in 2012 "for the reservation of the name of the proposed company," which was Sexual Minorities Uganda.
David Kato, who was Sexual Minorities Uganda's advocacy officer, was murdered in his home outside of Kampala, the Ugandan capital, on Jan. 26, 2011. A Ugandan tabloid a few months earlier published Kato's name and picture as part of an article that called for the execution of LGBTQ and intersex people. 
The Uganda Registration Services Bureau on Feb. 16, 2016, rejected Sexual Minorities Uganda's application based on grounds that it was "undesirable and un-registrable" because it sought "to advocate for the rights and wellbeing of lesbians, gay, bisexual, transgender and queer persons, which persons are engaged in activities labeled criminal acts under Sec. 145 of the Penal Code Act." 
Uganda is among the dozens of countries in which consensual same-sex sexual relations remain criminalized.
President Yoweri Museveni in 2014 signed the Anti-Homosexuality Act, which imposed a life sentence upon anyone found guilty of repeated same-sex sexual acts. The law was known as the "Kill the Gays" bill because it previously contained a death penalty provision.
The U.S. subsequently cut aid to Uganda and imposed a travel ban against officials who carried out human rights abuses. Uganda's Constitutional Court later struck down the Anti-Homosexuality Act on a technicality.
The Uganda Registration Services Bureau's decision to reject Sexual Minorities Uganda's registration application was upheld. Ugandan lawmakers in 2019 passed the Sexual Offenses Bill 2019, which further criminalizes homosexuality in the country.
"The refusal to legalize SMUG's operations that seek to protect LGBTQ people who continue to face major discrimination in Uganda, actively encouraged by political and religious leaders was a clear indicator that the government of Uganda and its agencies are adamant and treat Ugandan gender and sexual minorities as second-class citizens," said Sexual Minorities Uganda in their press release. "These further compromises efforts to demand for better health services and escalates the already volatile environment for the LGBTQ community."
Mugisha described the decision as "a clear witch-hunt rooted in systematic homophobia that is fueled by anti-gay and anti-gender movements that have infiltrated public offices aiming to influence legislation to erase the LGBTQ community."
Robert F. Kennedy Human Rights, which honored Mugisha in 2011, on Friday said it is "outraged by the utterly discriminatory and arbitrary decision of the NGO Bureau in Uganda to shutdown SMUG operations."
"This endangers the lives and rights of LGBTQ+ (people) in Uganda and shows the extent homophobia has permeated Ugandan authorities," said Robert F. Kennedy Human Rights in a tweet.
⚠️ We are outraged by the utterly discriminatory and arbitrary decision of the NGO Bureau in #Uganda to shutdown @SMUG2004 operations.

This endangers the lives and rights of LGBTQ+ in Uganda and shows the extent #homophobia has permeated Ugandan authorities. https://t.co/TT2ruLUrUI

— Robert F. Kennedy Human Rights (@RFKHumanRights) August 5, 2022
The Council for Global Equality, OutRight Action International and Pan Africa ILGA are among the other organizations that sharply criticized the Ugandan government.
"Very disturbing news out of Uganda," tweeted Pan Africa ILGA. "SMUG, one of the most influential LGBTIQ+ focused networks based in Uganda, has been suspended."
Very disturbing news out of Uganda. @SMUG2004 one of the most influential LGBTIQ+ focused networks based in #Uganda has been suspended. #StillWeShallRise https://t.co/LeZJ04hIJZ

— Pan Africa ILGA (@PanAfricaILGA) August 5, 2022
Sexual Minorities Uganda, for its part, remained defiant.
"We shall be back," it tweeted.
We shall be back. #stillweshallrise pic.twitter.com/gpGMbeJyWv

— Sexual Minorities Uganda | SMUG (@SMUG2004) August 5, 2022
Biden on freeing Brittney Griner: 'I'm hopeful. We're working very hard.'
U.S. puts deal on table as Griner sentenced to nine years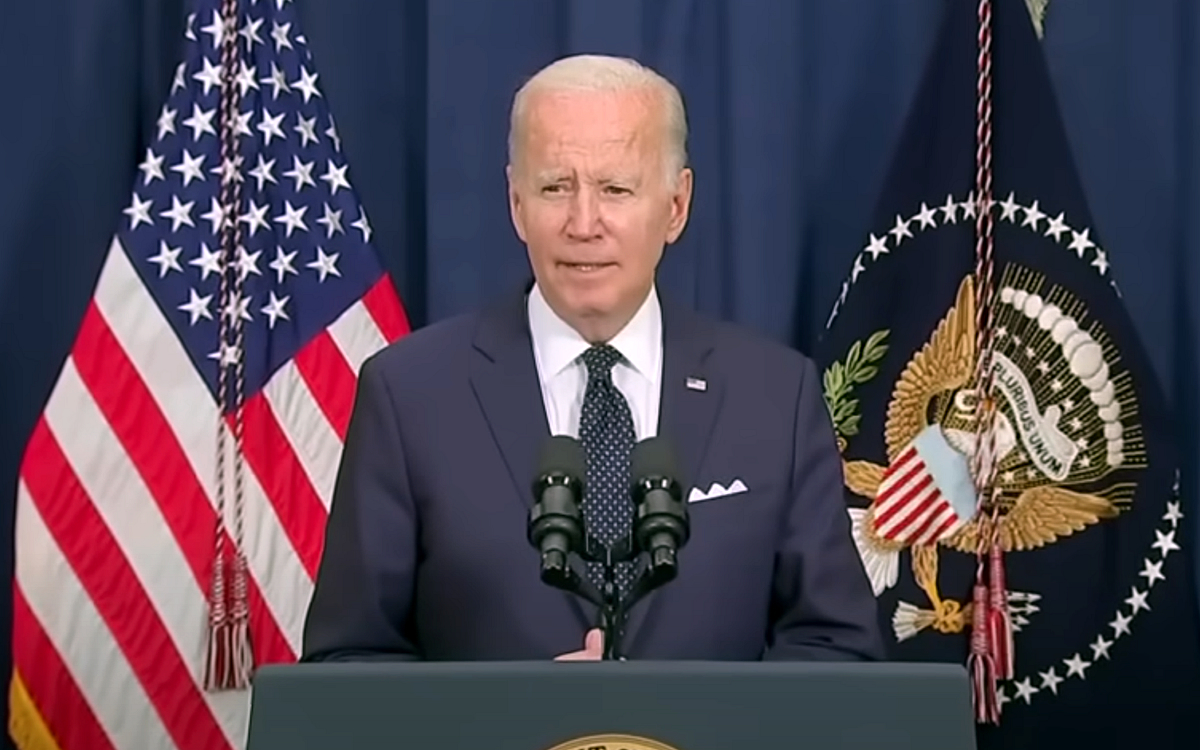 President Biden made brief comments on Friday expressing optimism about securing the release of Brittney Griner the day a Russian judge sentenced the lesbian basketball player to nine years in a penal colony.
"I'm hopeful. We're working very hard," Biden said in response to a shouted question from a reporter following a bill signing at the White House.
Griner has been detained in Russia since February on charges of entering the country with vape cartridges containing cannabis oil and was later arrested on drug charges. The Biden administration has proposed a prisoner swap with Russia for the release of Griner in exchange for a Russian arms dealer in U.S. custody.
White House Press Secretary Karine Jean-Pierre said Friday the optimism Biden expressed was based on general feelings as opposed to a new development in negotiations.
"He's the president, he has to feel hopeful," Jean-Pierre said. "This is something that is important to him. I don't think — if he had said something else — it would have not, you want to be sure you zero in, he's focused on the task that is at hand. His team is working on this, his national security team, you've heard from Secretary Blinken, you've heard from us. This is something — again, has been top of mind, bringing U.S. nationals home who are being wrongfully detained, who are being held hostage has been a priority of his. There's no other place but to be hopeful and to do the work that we need to do to get this done."
Asked if there was any specific development, Jean-Pierre replied, "No. I wouldn't read into it. I think as president, he's doing what presidents do, giving hope."