DeVos: It's OK if states discriminate against LGBT students
Education sec'y also won't denounce racial discrimination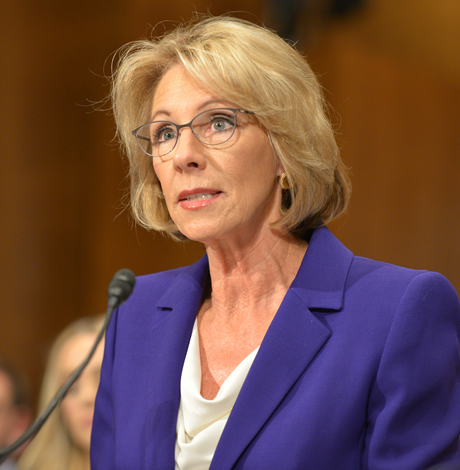 Under a grilling during a congressional hearing Wednesday, Education Secretary Betsy DeVos refused to say she'll speak out against discrimination against LGBT students — or even students experiencing racial discrimination.
Rep. Katherine Clark (D-Mass.) pressed DeVos during a House Appropriations subcommittee hearing on Lighthouse Christian Academy, a private school in Indiana the lawmaker says is the recipient school voucher money, but may not admit students from families with "homosexual or bisexual activity" or "practicing alternate identity."
Clark asked DeVos, who's advocating a budget that calls for a $250 million increase in school voucher funds, if she'll "stand up that this school will be open to all students."
DeVos first dodged the question, saying she'll like to defer to earlier comment from lawmaker, and still refused to denounce the policy when asked to draw a line on state flexibility and reject money for schools discriminating on the basis of sexual orientation, race or special needs.
"For states who have programs that allow for parents to make choices, they set up the rules around that," DeVos said.
Pressed further by Clark on whether the Education Department would withhold school vouchers on any situation regarding discrimination, DeVos again refused to answer.
"The Office of Civil Rights and our Title IX protections are broadly applicable across the board," DeVos said. "But when it comes to parents making choices on behalf of their students…"
Davis interrupting by saying "this isn't about parents making choices, this is about use of federal dollars," and pressed DeVos who provided a non-answer about flexibility.
"So, if I understand your testimony," Davis responded, "I want to make sure I get this right. There's no situation of discrimination or exclusion that if a state approved it for its voucher program, that you would step and say that's now how we're going to use our federal dollars? There's no situation, if the state approved it, that you would put the state flexibility over our students? Is that your testimony?"
DeVos began to say the situation was "hypothetical," but Davis responded the situation was real and pointed to Lighthouse Christian Academy. At this point, the Republican chair of the committee informed Davis her time had expired.
"The bottom line is we believe that parents are the best equipped to make choices for their children's schooling and education decisions, and too many children today are trapped in schools that don't work for them," DeVos said. "We have to do something different, we have to do something different than continuing a top-down, one-size-fits-all approach, and that is the focus, and states and local communities are best equipped to make these decisions and framework on behalf of their students."
Davis, seemingly exasperated, concluded, "I am shocked that you could not come up with one example of discrimination that you would stand up for students."
David Stacy, government affairs director for the Human Rights Campaign, was among those denouncing DeVos for refusing to denounce anti-LGBT discrimination.
"Taxpayer funds should never be used to discriminate against LGBTQ students, and it is shocking and disappointing that Secretary DeVos won't make this basic commitment," Stacy said. "Secretary DeVos has failed again to stand up for all students and ensure every child is able to receive an education free from harassment and discrimination."
Federal law against discrimination in schools also prohibits charter and private schools from discriminating against students. Title VI of the Civil Rights Act of 1964 prohibits discrimination on the basis of race, color, and national origin for any school accepting federal funds, and Title IX of the Education Amendments of 1972 prohibits discrimination on the basis of sex for any school accepting federal funds. There is an exemption in Title IX for religious schools, but not for charter or secular private schools.
DeVos, who was narrowly confirmed by the Senate, has been a controversial figure and despised by charter school opponents for her support for school vouchers.
Earlier this year, DeVos and U.S. Attorney General Jeff Sessions revoked Obama-era guidance barring schools from discriminating against transgender students or denying them access to the restroom consistent with their gender identity.
Media reports indicated she resisted the change, but she ultimately agreed to it. Afterwards, DeVos met with transgender students and a trio of LGBT advocacy groups at the Education Department.
Sarah Kate Ellis, CEO of GLAAD, also denounced DeVos and said the education secretary was "turning a blind eye to LGBTQ students who experience discrimination in school."
"DeVos once claimed she was an LGBTQ ally, but has now supported back to back policies that would erase LGBTQ students from classrooms," Ellis said. "If she wants to be known as more than an anti-LGBTQ activist the time is now to reverse course."
h/t Huffington Post
Another gay couple assaulted in D.C. in suspected hate crime
Two men holding hands when hit from behind by group of attackers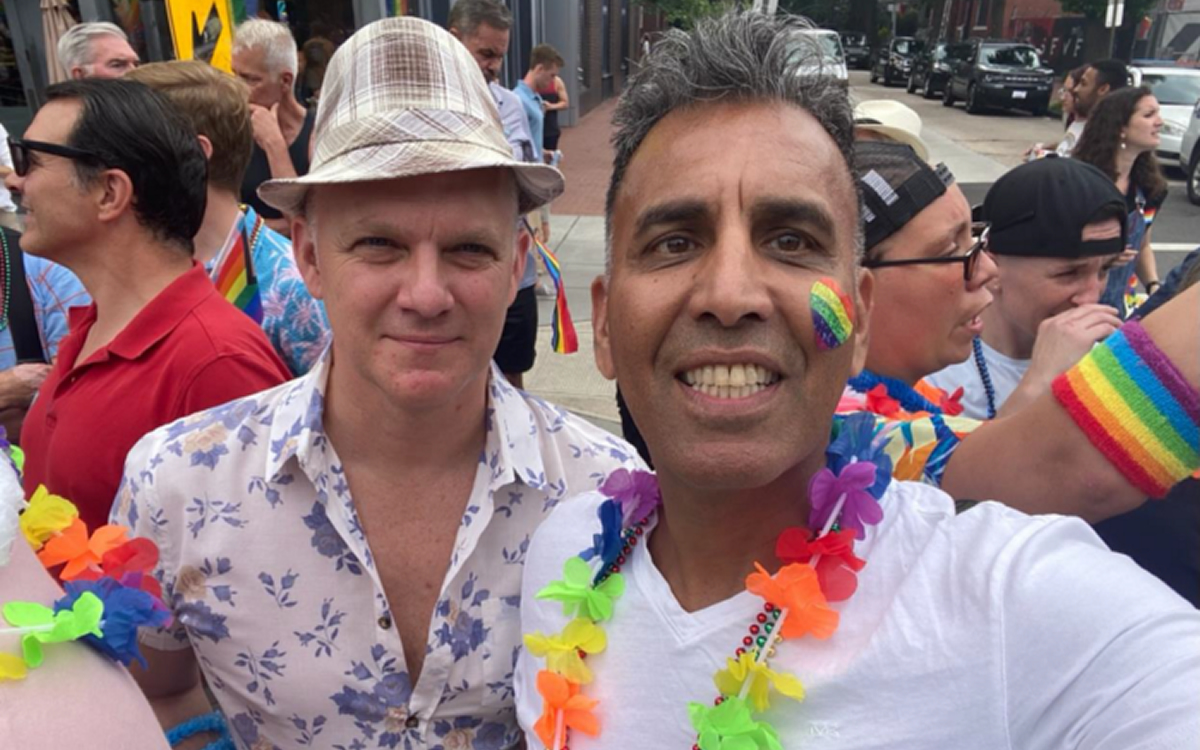 A gay male couple informed the Washington Blade this week that they were assaulted by a group of young men on June 17, at least of one of whom shouted the word "faggots," while the couple was holding hands walking home on the 1500 block of T Street, N.W. a few doors away from their house.
One of the two men suffered a broken jaw and fractured thumb when two or three of the attackers punched and kicked him in the head and face after knocking him to the ground, according to a D.C. police report that lists the incident as a suspected anti-gay hate crime.
The incident took place about six weeks before another gay male couple was attacked and punched in the head and face by a group of young males appearing in their late teens as at least one of them shouted "monkeypox faggots." The incident occurred on Aug. 7 along the 1700 block of 7th Street, N.W. in the Shaw neighborhood as the men were walking to a nearby bus stop.
D.C. police, who have released photos of two suspects in the Aug. 7 incident and a photo of one suspect in the June 17 case, say no arrests have been made in either of the cases but both cases remain under active investigation.
The two victims in the June 17 case identified themselves as J.P. Singh, Professor of Global Commerce and Policy at George Mason University, and Charles D. "Chuck" Johnson Jr., CEO and President of the Aluminum Association industry trade organization. They initially identified themselves in a little-noticed article about the incident that they wrote and published on June 23 in the blog Medium in which they also posted a photo of themselves.
"We, JP and Chuck, are a middle-age interracial gay couple," the two wrote in the article. "We have been together for nearly 27 years, and live in a gay neighborhood in Washington, DC. On Friday, June 17, while walking back from the gym at 10 p.m. and holding hands, a group of young African American men assaulted us on our street," the two wrote.
Their article goes on to explore issues surrounding racial justice and crime, and the possible impact of the Black Lives Matter movement on police response to crime, including anti-LGBTQ hate crimes, among other related issues.
"Assaults like ours open wounds in our society around race and LGBTQ issues," they state in the article. "Through writing this article, we want to emphasize context and healing, and not encourage racialized ways of thinking that we associate with divisive tactics."
Singh told the Blade the incident began on T Street, N.W., steps away from their house and in front of the house of gay D.C. Advisory Neighborhood Commissioner Kyle Mulhull. He said a group of the attackers approached him and Johnson from behind and the couple didn't see the attackers until they were struck with punches.
"Before we knew it, I heard Chuck yell," Singh said. "And when I turned to him, I felt a punch on my ear."
According to Singh's account, the attackers ran toward 15th Street and Johnson ran after them presumably to be able to inform police of their location, with the intent that the attackers could be apprehended.
But Singh said that another group of attackers emerged from an alley and appeared to have joined the first group and began assaulting Johnson again. The D.C. police report says officers responding to a 911 call from Johnson arrived on the scene when Victim 1, who was Johnson, was observed at the intersection of 15th and U Streets, N.W.
"The officers observed that Victim 1 was bleeding from his mouth as a result of the assault," the report says. The report says the officers call the D.C. Fire and Emergency Medical Services Department for assistance.
"Victim 1 stated that he and Victim 2 were walking eastbound in the 1500 block of T St., N.W. when 4 to 8 suspects approached from behind and assaulted them with punches," the report continues. "Victim 1 stated that at least one of the suspects yelled homophobic slurs at him as the assault was perpetrated.
Singh said he accompanied Johnson to the emergency room where he was treated and underwent surgery two days later to treat his jaw, which was broken in two places. Singh said Johnson was also treated for a fractured thumb.
Comings & Goings
Brian Reach joins Arlington Food Assistance Center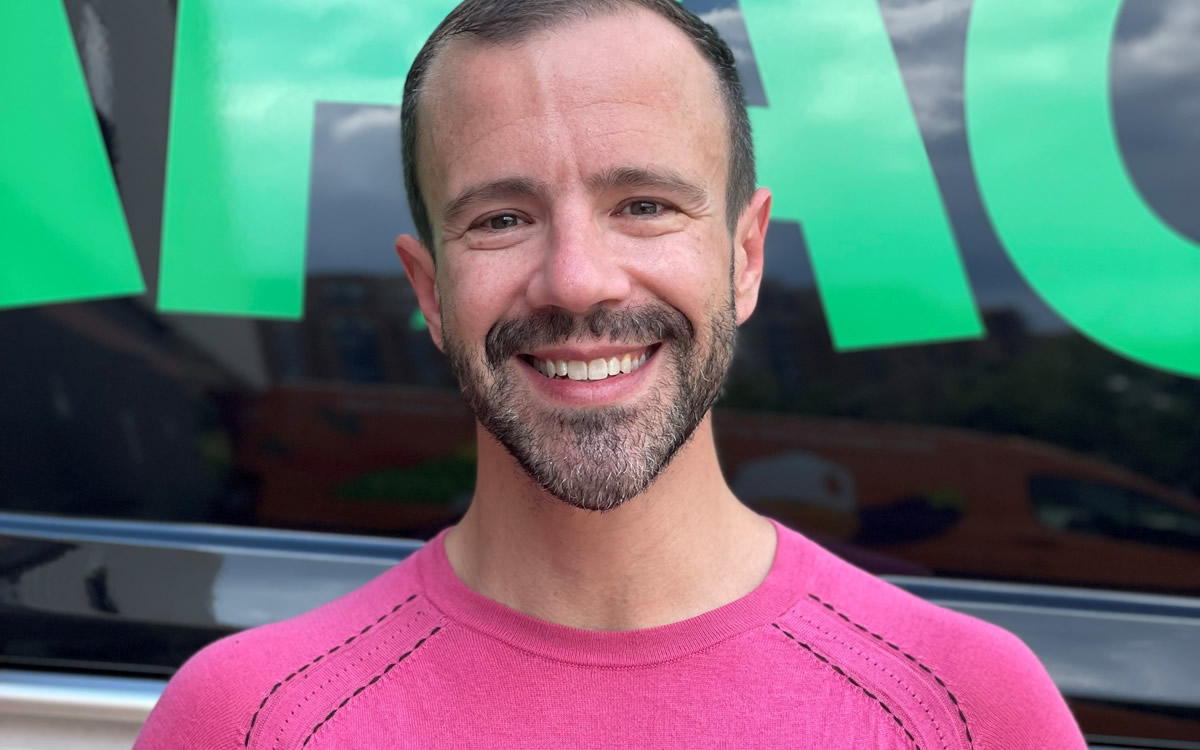 The Comings & Goings column is about sharing the professional successes of our community. We want to recognize those landing new jobs, new clients for their business, joining boards of organizations and other achievements. Please share your successes with us at: [email protected].
Congratulations to Brian Reach on his new position as Associate Director of Marketing and Communications of the Arlington Food Assistance Center (AFAC). Reach has more than 18 years of experience in the nonprofit sector and deep roots in Northern Virginia.
Charles Meng, CEO of AFAC said, "I'm very pleased to have Brian Reach on our staff as we enter a new and very challenging year. A year when even more families suffering from inflation in food and fuel are coming to our doors seeking help."
Jolie Smith, director of development at AFAC added, "Brian will be a wonderful addition to the AFAC development team as we start our new year with a strong focus on new opportunities outside of Arlington County. Given his experience, he'll be a significant part of our new growth and development."
Reach previously worked at MCI USA (formerly The Coulter Companies) in a number of positions including director of Information Systems and Credentialing. Before that he was with the Interstitial Cystitis Association as its nonprofit coordinator/accounts receivable coordinator; and the American Society for Therapeutic Radiology and Oncology, Fairfax, Va., as Education coordinator.
Reach is an activist and leader in the LGBTQ community. He currently serves as president and executive director of NOVA Pride, a 501c3 he founded in 2011, as well as on other LGBTQ boards and task forces. A Northern Virginia local, whose grandparents met at Fairfax High School, he is extremely passionate about the area and is personally dedicated to making an impact on the lives of his neighbors in need. He has worked on political campaigns in Virginia for Jennifer Wexton, Justin Fairfax, Barack Obama, Hillary Rodham Clinton, John Kerry, Chap Peterson, and Al Gore.
Reach is currently attending George Mason University and was a business major at Northern Virginia Community College.
Delaware Stonewall PAC to announce 2022 endorsements at fundraiser
State Sen. Pinkney to deliver keynote speech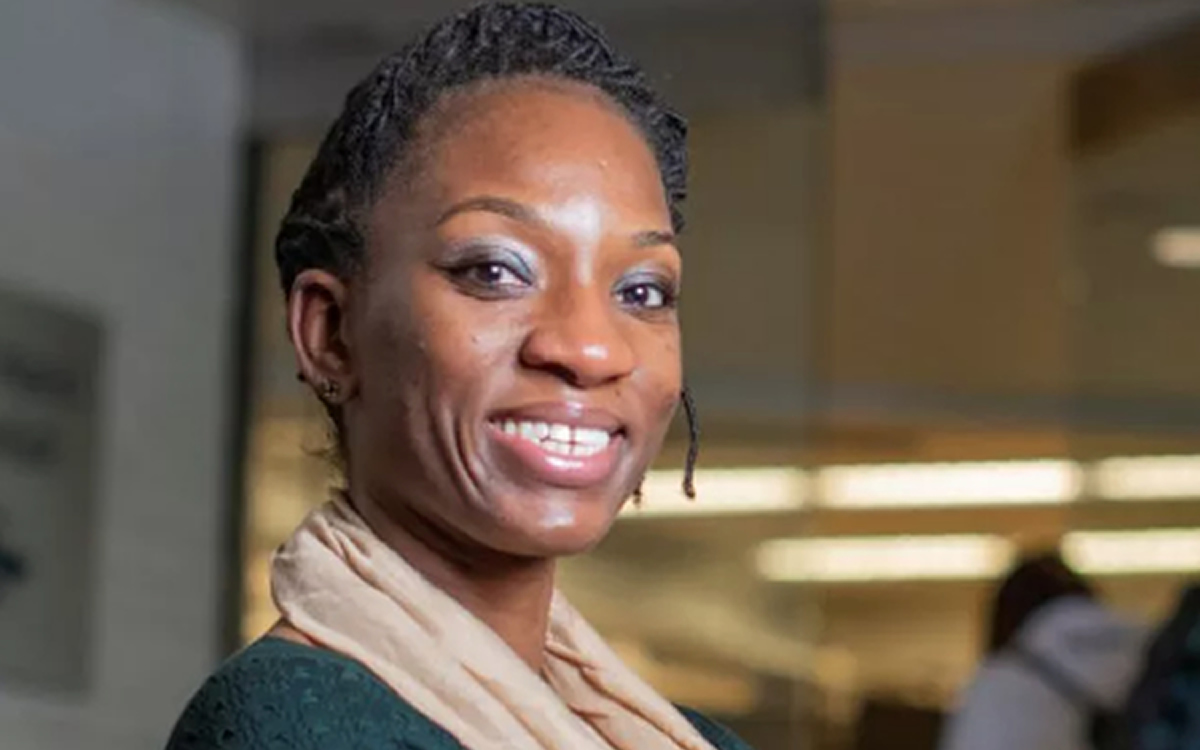 Delaware Stonewall PAC, which advocates for the LGBTQ community in Delaware, will announce its endorsements for the 2022 state primaries and general elections at its 18th annual summer fundraiser in Rehoboth Beach on Saturday. Del. Sen. Marie Pinkney, the state's first openly lesbian senator, is slated to deliver the event's keynote speech.
Held each year, the event plays a key role in raising funds for the organization's advocacy efforts, which mostly comes through financial investment in the campaigns of "candidates that support our issues," according to Delaware Stonewall PAC Board Secretary Peter Schott.
Endorsements are determined by candidates' responses to a survey distributed by the organization regarding its primary issues of interest, and are also influenced by a candidate's political background.
This year, 37 candidates for state elections submitted responses to the survey in pursuit of the organization's endorsement, said Dwayne Bensing, president of Delaware Stonewall PAC. Although the organization is non-partisan, Bensing noted no Republican candidates sought their endorsement.
When reviewing this year's survey responses, certain issues facing the local LGBTQ community weighed heavily in the organization's decision making.
Last year, HB 199, a bill that sought to formally prohibit discrimination based on sexual orientation, gender identity or disability in the state constitution, was proposed in the House, but was "never bought to a floor vote," Bensing explained. A candidate's views on constitutionally guaranteeing access to abortion was considered greatly, as Bensing noted the organization hopes to see progress soon on the bill.
In light of the U.S. Supreme Court's overturning of Roe vs. Wade, other key issues to the organization this election season center around bodily autonomy — like an individual's right to receive an abortion or gender affirming medical care, Bensing explained. LGBTQ inclusivity in statewide school curriculum also figured prominently in decision making, he added.
"We asked explicitly about whether each of those candidates would support" LGBTQ advocacy through these issues, he said.
At the event, the organization will also honor "local and national pioneers in civil and human rights," according to a July 27 press release from the organization.
The leaders that will be recognized at the event include C. Dixon Osburn, founder of Servicemembers Legal Defense Network, which helped end the "Don't Ask, Don't Tell" law; Charlotte King, founder of the Southern Delaware Alliance for Racial Justice; and Murray Archibald, co-founder of CAMP Rehoboth, according to the press release.
"We are honoring these people because they are pioneers," Schott added. "They saw the problem … organized around the problem, and found a lot of success."
Last year, Sen. Pinkney was honored at the event as one of the state's first three LGBTQ Caucus members, Bensing said. He added that the event will also play an important role in recruiting new members to the organization: Since the beginning of 2022, Delaware Stonewall PAC has recruited more than 120 new members, and the organization's leadership hopes the event will help it maintain that momentum.
Tickets to the fundraiser begin at $75, and the organization also welcomes sponsorships. More information can be found at delawarestonewall.org.