May 26, 2017 at 2:09 pm EDT | by Gerard Burley
Switch gears slightly to maintain your beach bod all season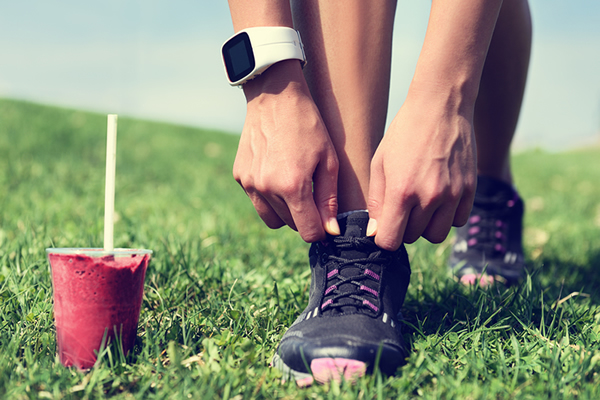 This weekend marks the official start to summer for most of us. Whether it's a trip to the Rehoboth Beach or staying in the city to celebrate Black Pride, it's unofficially summertime.
With that comes less clothes and more times to be out and about. Ideally, we're just putting the finishing touches on our workout routines. If so, it's a great time to switch gears slightly to maintain your summer body throughout the next three months. I've got the tips to show you how to switch up your workout to something that will keep you turning heads all summer.
Cut it out:  In your journey to the more fit, healthier, sexier you, you have probably noticed that as you get in better shape, it's harder and harder to lose more fat. Now you're at the hardest part. Ask any bodybuilder about their routine as they plan to cut down for a competition. Maybe up until now you have only been working out and eating healthy, but not strictly pulling back on your calories. Now you need to!
I suggest you start a calorie counter like myfitnesspal.com or Lose It. They both have apps and put in a setting to lose two pounds per week. This way if you have any slip ups, you'll still be good to go. The best ways to cut calories is to add more produce, especially green veggies. Fill up on veggies at every meal. I don't want you to be hungry, just full on the right things. Protein-wise, stick with white fish and chicken breast. They pack the most protein with the least amount of fat and calories.
Second, cut the cheese. It's a good source of protein and calcium but usually packs lots of calories and salt, so it's just not worth it. Last, pump the water hard. Many food cravings are really water cravings masked as food. Every time you feel hungry, first drink at least 20 ounces of water and wait 15 minutes to see if the cravings go away.
Charge the circuit: Now that the diet is in order, it's time to blast this fat in the gym. You've been packing on muscle, strengthening your core and burning calories, but now we need to go into overdrive. We are now entering operation "out of breath." Your workouts now should be done all in a circuit type form of five or six exercises in a row without any rest until the end. All your exercises should also be whole-body compound movements mixed in with cardio-specific exercises.
Think of exercises in the weight room that get your heart rate going and use as many muscles as possible. Use resistance exercises like the lunge, bench press, pull up, squat, hang clean and push press. Mix these with two or three cardio-based exercises like sprinting on a treadmill, burpees, mountain climbers, bear crawls or broad jumps. The key is to have your heart rate up as much as possible and moving as many muscles as possible, resulting in burning as many calories as possible.
By working in the end range of your heart rate, 85 percent or higher, you will cause your body to burn fat throughout the day. Remember to change up your circuits. The body responds to changes so keep it guessing.
More reps, less time: Lastly, start to increase the reps of your workout but try not to increase how long you're working out. So if you normally train in the gym for an hour doing 12 reps of each exercise, see if you can increase every exercise to 15-20 reps and still complete your workout in the same amount of time.
This will be a motivator to work harder than normal, which will result in you burning more calories and stimulating more muscles fibers in a shorter amount of time. It's a good way to push yourself into working harder without realizing it. Once you can complete 20 reps in the same amount of time as before, you then can start to increase the weight for each exercise.
As we enter this weekend and summer season, remember it all starts with nutrition and that by changing up your normal weight-lifting routine you can see the results you want in no time. Most importantly know that the hard work you put in all winter has paid off and there is no perfect body, so just enjoy and be proud of yours. Stay safe this season.