Rep. Scalise among victims in Va. shooting
LGBT groups among those condemning attack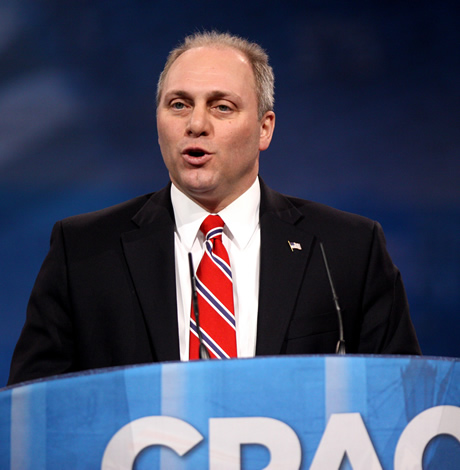 The high-profile victim in a shooting Wednesday at a congressional baseball practice in Alexandria has a long anti-LGBT history — and LGBT groups are among those condemning the violence against him.
House Majority Whip Steve Scalise (R-La.) was taking part in practice as a member of the Republican congressional baseball team when he was shot in the hip. He was taken to MedStar Washington Hospital Center. Scalise was in stable condition.
Others who were shot at the practice were Capitol Police officers. Although they were wounded, their injuries weren't life threatening, according to the Associated Press. The shooter was killed by police.
A former chair of the conservative House Republican Study Committee, Scalise has built over the course of his tenure in Congress since 2008 among the most anti-LGBT reputations of any lawmaker.
Earning a "0" on the Human Rights Campaign's congressional scorecard, Scalise voted against "Don't Ask, Don't Tell" repeal and hate crimes protection legislation. In the last Congress, Scalise was among the 130 co-sponsors of the First Amendment Defense Act, a federal "religious freedom" bill seen to enable anti-LGBT discrimination.
As a member of House Republican leadership, he's responsible for the lack of votes on pro-LGBT legislation on the House floor. When Rep. Sean Patrick Maloney (D-N.Y.) introduced an amendment upholding President Obama's 2014 executive order against anti-LGBT workplace discrimination, Scalise was reportedly among House leaders who convinced seven Republicans to switch their votes to ensure the measure would fail.
When a federal judge upheld Louisiana's ban on same-sex marriage as constitutional in 2014, Scalise hailed the decision during an appearance on the anti-LGBT Family Research Council's radio program as "an important win for marriage."
Scalise has also faced charges of racism that nearly derailed his election as House majority whip. The lawmaker once spoke at a meeting of the European-American Unity and Rights Organization, founded by Ku Klux Klan Grand Wizard David Duke.
Despite Scalise's history, LGBT groups and advocates were among those issuing statements condemning the violence against him.
Roddy Flynn, executive director of the LGBT Equality Caucus, said "our thoughts and prayers are with Whip Scalise and all of those injured in this senseless shooting."
"The tradition of congressional baseball is a lighthearted custom that brings the parties together in friendship," Flynn said. "For this gunman to target members of Congress and staff preparing for this charitable event is a particularly insidious attack on the very institution."
Human Rights Campaign President Chad Griffin also expressed solidarity with the victims in a statement.
"We stand in solidarity and unity with those injured in this horrific attack and hope for their speedy recovery," Griffin said. "We condemn all forms of violence, and moments like these remind us of the need to work together in finding commonsense solutions to gun violence, hate-motivated violence, and terrorism. The swift response of the U.S. Capitol Police and first responders is testament to their selfless service to our nation."
House Minority Leader Nancy Pelosi (D-Calif.) said in a statement the shooting was a "despicable and cowardly attack" on members of Congress.
"My thoughts and prayers are with Whip Steve Scalise and the others wounded, Capitol Police and staff, and their families," Pelosi added.
The suspected shooter in the incident was identified as Illinois resident James T. Hodgkinson. Capitol Hill forces shot him as he was firing on the grounds and he was taken to the hospital. In a statement at the White House after the shooting, President Trump broke the news Hodgkinson "has now died from his injuries."
Jason Lindsay, executive director of Pride Fund to End Gun Violence, said in a statement the shooting is "another reminder that no one is safe when access to guns is so easy."
"We're heartbroken and horrified for those involved as well as the community as a whole," Lindsay said. "And while details are still coming together and the motive of the shooter is unclear, this incident is yet another illustration of the need for common sense gun reforms. This shooting comes just two days after our nation reflected on the one year mark of the mass shooting at Pulse nightclub in Orlando that killed 49 people, injured 53, and emotionally scarred countless others."
2021 Best of LGBTQ DC Readers' Choice Award Finalist Voting
Vote for your favorite finalist in our 2021 Best of LGBTQ DC categories through October 3rd.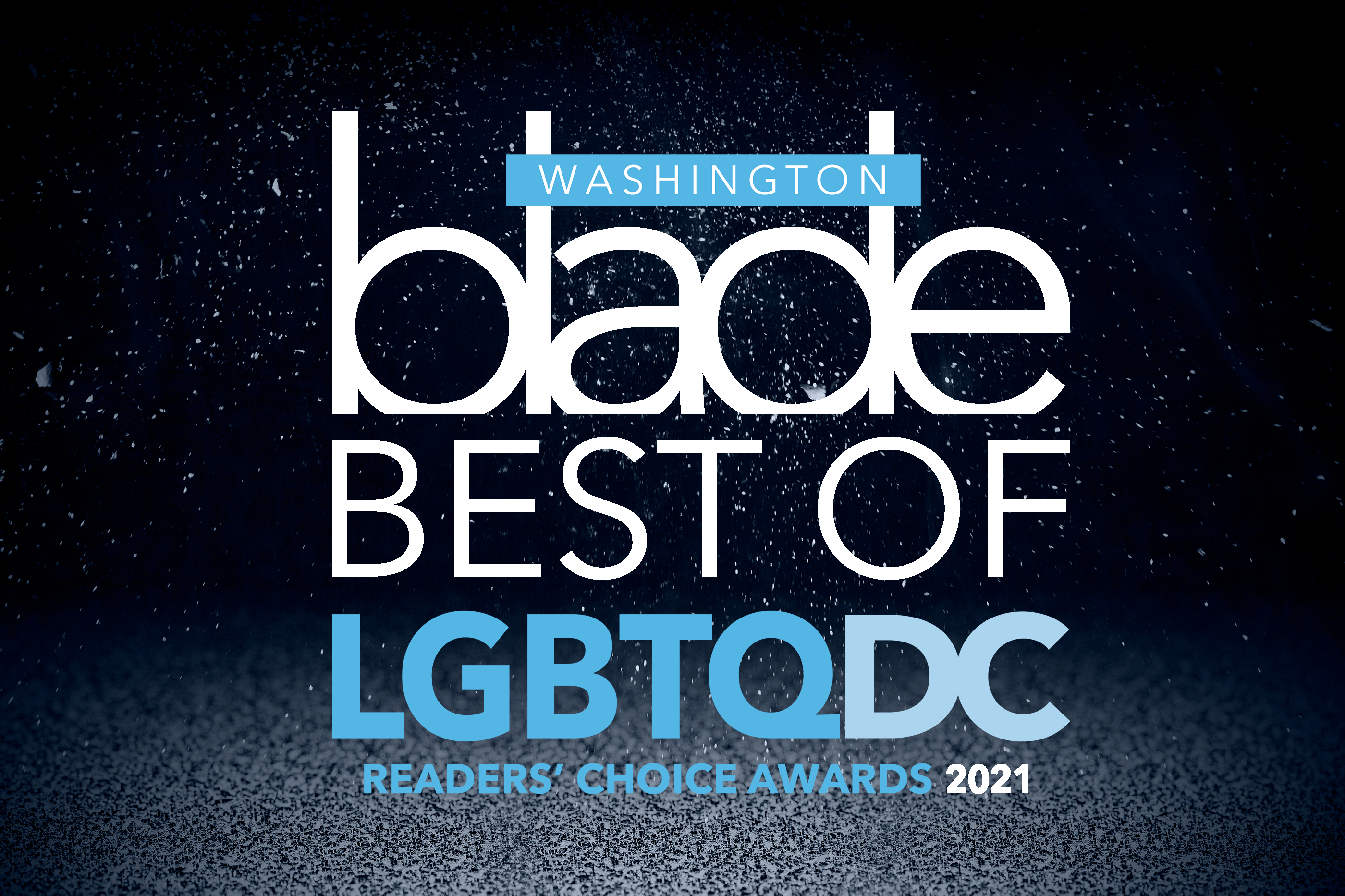 It is Decision 2021! You nominated and now we have our Top 5 finalists. Vote for your favorites in our 2021 Best of LGBTQ DC categories through October 3rd. Our 2021 Best of LGBTQ DC will be announced at the Best of LGBTQ DC Awards Party on October 21st and our special issue will come out on Friday, October 22nd.
Thank you to our sponsors: ABSOLUT, PEPCO, Washington Regional Transplant Community.
Vote below or by clicking HERE.
Biden highlights LGBTQ rights in UN General Assembly speech
President noted crackdowns in Chechnya, Cameroon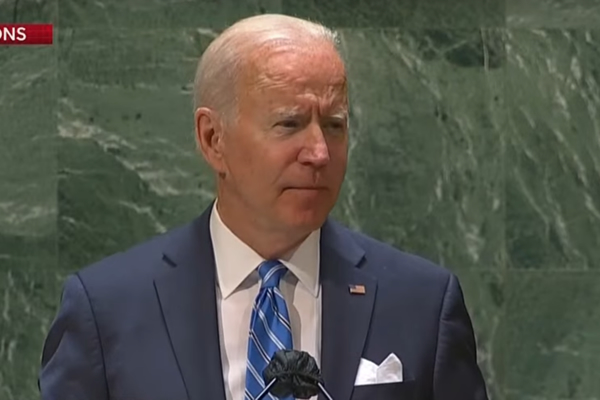 President Biden on Tuesday in his speech to the U.N. General Assembly spoke in support of LGBTQ rights around the world.
"We all must defend the rights of LGBTQI individuals so they can live and love openly without fear," he said.
Biden in his speech specifically cited anti-LGBTQ crackdowns in Chechnya and Cameroon. He spoke after Brazilian President Jair Bolsonaro, who is a vocal opponent of LGBTQ rights, addressed the General Assembly.
"As we pursue diplomacy across the board, the United States will champion the democratic values that go to the very heart of who we are as a nation and a people: freedom, equality, opportunity and a belief in the universal rights of all people," said Biden.
The White House earlier this year released a memorandum that committed the U.S. to promoting LGBTQ rights abroad.
The decriminalization of consensual same-sex sexual relations and protecting LGBTQ migrants and asylum seekers are two of the administration's five priorities in its efforts to promote LGBTQ rights abroad. Secretary of State Antony Blinken last week expressed concern over the fate of LGBTQ Afghans who remain in their country after the Taliban regained control of it, but it remains unclear how many of them the U.S. has been able to evacuate.
Veteran restauranteurs to open Drift in Rehoboth
Second Block Hospitality eyes 2022 debut for new raw bar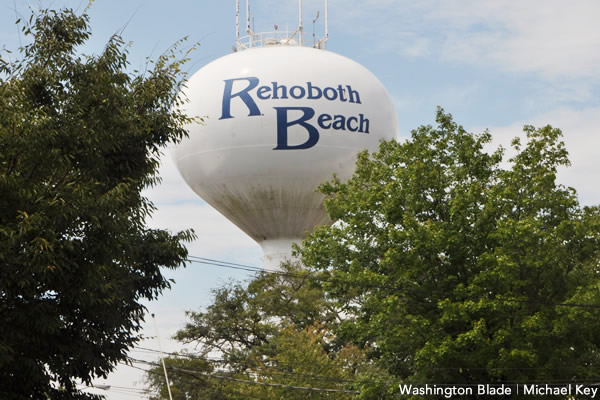 Despite the generally anti-business positions of the current Rehoboth Beach Mayor and some members of the Rehoboth Beach Commission, there are still some entrepreneurs who have faith in Rehoboth Beach.
One such group is the newly announced Second Block Hospitality Group, which brings together local industry leaders Lion Gardner, Tyler Townsend, Bob Suppies, and David Gonce.
According to the partners, "The mission of Second Block Hospitality is simple…to deliver exceptional hospitality. Second Block projects will be designed to become places that matter; that bring the community together. They aim to create unique spaces that foster positivity, a creative atmosphere, and memorable experiences. Driven by this philosophy we are thoughtful in everything we do, down to the smallest detail. In all our endeavors we are committed to crafting unique guest experiences through innovative design, authentic flavors, and warm hospitality."
Their first new venture, Drift, will be a raw bar and dining room on Baltimore Avenue. The new project, already underway, is a massive restoration designed to transform the existing building, originally built in 1890 and used as a camp meeting house, into a modern structure with historic charm. Drift restaurant will feature a refined design, open airy spaces and lots of glass for open vantage points with an indoor/outdoor bar area and intimate back patio that will add to the allure of Baltimore Avenue.
"We could not be more excited to be breaking ground on another passion project," said Suppies. "Coming through the last year brought many new challenges to our industry, but we were able to get very creative and grow as a company, so this new venture is very exciting for us."
Another of the partners, Gardner, brings his skill set as a longtime chef to the new venture.
"One of my roles in the company will be to oversee the menu and kitchen at Drift and all of our projects moving forward," Gardner said. "The great thing about our ownership group is that even though each partner has his own area of expertise, there is collaboration across the board; we are all involved in all aspects of the business. I am excited to learn and contribute in other areas as well, and luckily for me I'm working with a group of really talented, experienced and passionate guys."
Drift is slated to open sometime in early 2022, and things are in full swing for the new restaurant owners, including menu planning. Townsend said, "Drift will be a true raw bar focusing on the art of raw seafood and not just oysters, along with traditionally prepared dishes influenced by the sea. From a beverage standpoint we will feature craft cocktails and eccentric wine and beer offerings. Think small and intimate, rustic and classic, yet casual with a focus on culinary inventiveness and creative spaces." and good times. For more information visit driftrb.com.