A fix for funding D.C.'s next-decade paid leave law
Council member Cheh proposes fairest remedy, but doesn't go far enough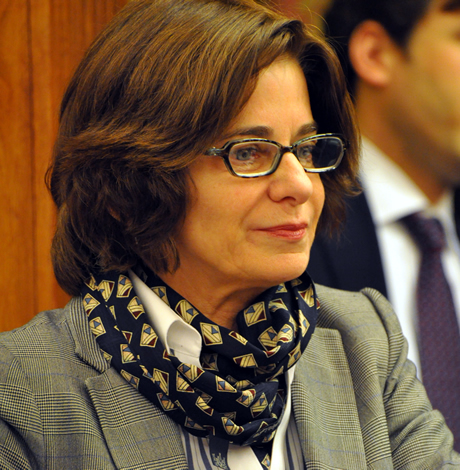 Three of the most seasoned and savvy elected city officials in Washington have been leading the effort to revise in multiple and varying ways the financing, structure and administration of the most extravagant planned paid leave entitlement mandate in the nation.
On Tuesday, D.C. Council Chair Phil Mendelson joined the group.
Due to widespread objections to the current scheme prompting near-universal business community opposition, D.C. Council members Mary Cheh, Jack Evans and Vincent Gray had previously proposed a total of four separate legislative repairs. Mendelson's version has increased that number to five.
Mendelson's move signals that the controversial paid leave law passed by the Council last December and which became law without Mayor Muriel Bowser's signature will not survive as the final version.
Earlier this month, Council member Cheh proposed the most sensible revised approach so far. Her smart funding alternative, however, does not go far enough in remedying the central wrongheaded aspect of the pending program.
Cheh's bill does not fully fix the fundamental flaw in financing the program – but it should be the solitary starting point for Council discussion regarding how to best salvage the mess of a measure.
The Universal Paid Leave Act is scheduled to be implemented sometime early in the next decade. Benefit conveyance to all non-federal-government employees working in the District will begin no sooner than 2021 and more likely in 2022, but perhaps even later given the gargantuan new city agency to be created and staffed, and the administrative infrastructure to be developed – at huge city budget start-up costs.
The pending "8-6-2" entitlement will provide up to eight weeks of paid parental leave for the birth of a child, six weeks to care for a family member experiencing a serious health ailment, and two weeks for a personal medical or self-care need separate from the existing paid sick leave mandate. It provides full wage replacement of up to $1,000 per week, longer allowed leave periods and broader leave-taking justifications exceeding other jurisdictions.
All of the proposed remedial measures essentially do not alter the benefit provisions ultimately passed by the most notoriously business-unfriendly Council in 44 years of self-government.
The primary problem with Cheh's proposal is that it doesn't go far enough in rectifying the central problem with the law – the fact that D.C. would become the national outlier in funding a paid leave program through a business tax rather than financing the benefit through employee withholding.
In all three states with a paid leave law, and New York soon phasing in a program through 2021, the benefit is fully funded by employees through payroll deduction. Only California, New Jersey and Rhode Island have a paid leave program in operation.
The D.C. law funds a paid leave entitlement by a new business tax of 0.62 percent on all wages paid. Employees would contribute nothing and would not fully finance the benefit, as is the policy everywhere else.
Cheh proposes merely a shared split, however, with employees underwriting only two-thirds the cost. Under her bill, employees would have 0.42 percent withheld from their wages, with employers paying the balance of 0.2 percent on wages paid, totaling the 0.62 percent amount to be paid by a new business tax under the current plan.
To her credit, Cheh has discerned a way around the city's federal Home Rule prohibition on taxing the incomes of non-residents working in the District, unique among all U.S. jurisdictions. As a constitutional law professor, Cheh posits that a wage levy on workers is permissible by classifying it as a "fee" – and not a "tax" – collected for a particular purpose and benefiting a particular group of people.
That's where the Council must start. A D.C. paid leave mandate should comport with the national standard of employee-paid funding. Other administrative policy corrections can then be considered but cannot precede this core correction.
Thank you, Mary Cheh. You've almost, but not quite, gotten it right.
Mark Lee is a long-time entrepreneur and community business advocate. Follow on Twitter: @MarkLeeDC. Reach him at [email protected].
Opinion | Anti-vaxxers screw themselves and us
Get over yourselves and take the damn vaccine!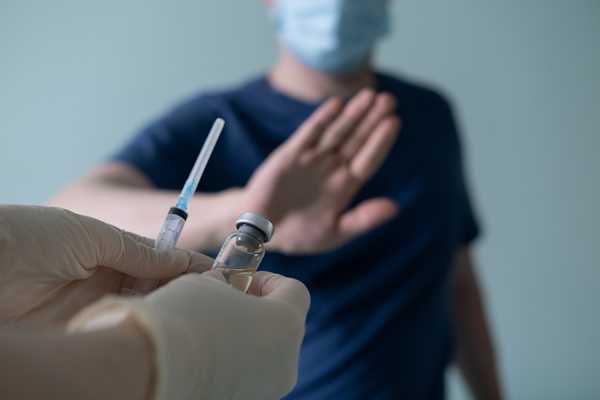 Some say that if the current Republican Party and today's Fox News were around when vaccinations for smallpox and polio were developed, we would still be fighting those diseases.  There have always been anti-vaxxers and you can read about them in The American Historian.  The column suggests vaccine resistance over the years was rooted in social movements more than anti-vaccine movements. Yet government took control; an example being demanding all children get vaccinated in order to attend school. 
President Biden is finally moving in that direction, announcing a vaccine mandate for federal workers. The Washington Post in a column by Eli Rosenberg reported some unions object and want to bargain over it and one, The Federal Law Enforcement Association, attacked the mandate saying, "requiring vaccinations represents an infringement on 'civil rights.'"
Not taking the vaccine represents an infringement on my right to 'life, liberty and the pursuit happiness.' Your members not taking the vaccine puts my life and other lives in danger. Get over yourselves and take the damn vaccine!
Proclaiming your 'individuality' is fine if it doesn't threaten the lives of everyone around you. Anyone with COVID impacts everyone in the community. A person who gets ill when they could have prevented that with a safe, free vaccination, then passes it on to others, must be held responsible.
Government should do more and follow our European allies and develop a national vaccine passport so responsible people can easily prove they have been vaccinated. In this way when businesses mandate vaccinations for their employees, and they are, people will have an easy way to prove their compliance. California and New York have begun to demand this of their employees. Bars and restaurants in San Francisco and some LGBTQ bars in D.C. now ask for proof of vaccination to enter. The same should happen everywhere and include sports venues, concert venues, airlines, and cruise ships. All should require proof of vaccination for entrance. If that doesn't happen we will find ourselves back to wearing masks and more. If you choose not to be vaccinated, then stay home.
All healthcare facilities — doctors' offices, urgent care facilities, and hospitals — are beginning to demand employees be vaccinated. No one should have to be seen by a provider who could have COVID. Healthcare costs should not go up because some people think they have the right to not take a fully tested vaccine to prevent their own and other people's illness.
It's time to throw out politicians like Ron DeSantis, the incredibly stupid governor of Florida, who believes it's appropriate to force cruise ships to accept unvaccinated passengers.
Countries around the world are now requiring visitors from the United States to show proof of vaccination to enter. This supports the need for President Biden to act now and have the government develop a national vaccine document. It's not about politics, it's not a Democratic or Republican thing; it is about protecting people's health.
If you continue to believe the virus is a 'hoax' or want to proclaim your individuality or 'freedom,' then you are a moron. Stay home and only associate with others who are as dumb as you are. If you get sick or die from what you believe is a 'hoax' don't expect others to pay for your healthcare or show compassion. What the rest of us ask of you is simple: Don't put our lives in danger because of your stupidity.
Recently there has been a slight change in tone from Fox News personalities like Sean Hannity and Republican members of Congress like anti-LGBTQ Steve Scalise (R-La.) and 'Moscow' Mitch McConnell (R-Ky.) who are now suggesting vaccination. Apparently they woke up and realized it's their own viewers and voters getting sick and dying after listening to months of their lies and stupidity.
I am aware there are those who cannot yet get the vaccine — children under 12, those with certain health conditions, and those in poor countries who don't have access to it. We must all do everything we can to make it available around the world for those who can take it.
It is past time to tell all those who would put the rest of us at risk for serious illness and even death we will no longer cater to their shallowness. We will not be held hostage to a disease because they are either dumb, inconsiderate, or worse.
Peter Rosenstein is a longtime LGBTQ rights and Democratic Party activist. He writes regularly for the Blade.
Opinion | Lovitz for Pennsylvania state representative
Accomplished gay candidate is longtime equality advocate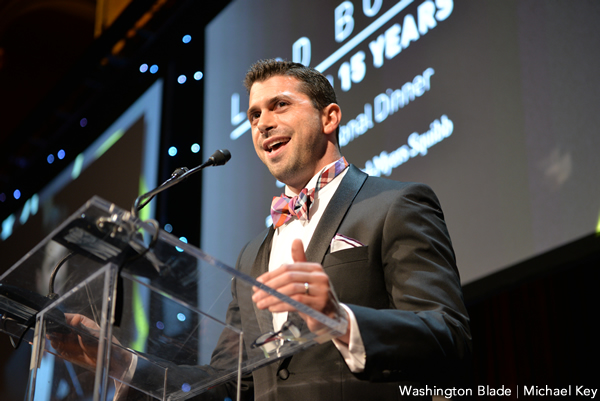 It's an embarrassment of riches for residents of center city Philadelphia, which includes the "gayborhood," as they prepare to vote for their next state representative.
The post has been held by Rep. Brian Sims, who's gay, since 2013. Sims is giving up the seat to run for Pennsylvania lieutenant governor. More on that later.
Two out LGBTQ candidates are among those competing in the 182nd District's Democratic primary to replace Sims — Jonathan Lovitz and Deja Alvarez. Lovitz, who's gay, has served as senior vice president of the National LGBT Chamber of Commerce for five years. If elected, it would be the first time a seat held by an LGBTQ state representative transitioned to another LGBTQ official and he would be the first LGBTQ Jewish elected official in Pennsylvania.
Alvarez, who's transgender, is director of community engagement at World Healthcare Infrastructures and serves as chair of the Philadelphia Police LGBT Liaison Committee. She would become the first out trans person to serve in the Pennsylvania Legislature if elected.
Both are excellent candidates who would make their own bit of history if elected, but Lovitz stands out as the strongest choice to replace Sims in the legislature, a change that local residents desperately need.
To paraphrase Oprah in her famous endorsement of Barack Obama over Hillary Clinton: Just because I am for Lovitz, doesn't mean I am against Alvarez. I am acquainted with Lovitz and know him to be an ethical, smart, hard-working professional who is deeply dedicated to his work and to the residents of Philadelphia. He would make a fearless and tireless advocate for Philly and for equality issues in Harrisburg.
At NGLCC, Lovitz has helped write and pass more than 25 state and local laws, including in Pennsylvania, extending economic opportunity to LGBTQ-owned businesses around the country. As the country struggles to emerge from pandemic restrictions, we need more legislators at all levels of government who understand the importance of small business. Lovitz has the experience in business and in his work on equality issues to deliver tangible results for Philadelphia.
Contrast his record with that of Sims and it's a no-brainer that the people of the 182nd District have nowhere to go but up. Sims has sponsored or introduced scores of bills in the past year, but only one has been enacted, according to BillTrack50. Sims has been criticized in the district for his endless media tour and social media self-promotion. He is more interested in thirst-trap selfies than in constituent service. He lacks the professionalism and temperament for elected office, favoring profane outbursts and juvenile insults over diplomatic compromise and legislative achievement. As Christopher Pinto wrote in the Philadelphia Gay News, "Almost a decade in the State House, and he has no legislative victories that he can claim as his own. He spent more time out of the district than inside it, flying from one speaking engagement to the next, while abusing his state issued travel budget and being shrouded in a lengthy ethics investigation."
Lovitz will not succumb to such vanities. He is a grounded professional who understands how to craft legislation and, more importantly, how to get it passed. He won't alienate colleagues as Sims has done.
On equality issues, Lovitz has worked on behalf of marginalized communities at NGLCC and last year he organized PhillyVoting.org, which works to boost turnout among Black and LGBTQ voters.
"The ongoing violence against our communities, especially against our trans siblings, is a stunning reminder that our work together continues," Lovitz wrote in an op-ed for the Philadelphia Gay News. "Once again the movement for long-overdue social change in America is being led by communities of color, especially right here in Philly," he wrote. "And the LGBTQ community must continue to stand in solidarity with them."
Lovitz understands the moment. He has a passion for business and for helping entrepreneurs to succeed, something cities desperately need after more than 200,000 small businesses have shuttered due to COVID, according to the Wall Street Journal; more than 1,000 Philly businesses closed in just the first five months of the pandemic, according to the Philadelphia Business Journal.
Voters, donors, and our national advocacy organizations should support his bold campaign and help retain an out LGBTQ voice in Harrisburg while improving constituent service for residents of the district.
Kevin Naff is editor of the Washington Blade. Reach him at [email protected].
Opinion | LGBTQ Virginians advocate D.C. statehood
The right of all Americans to be part of our democratic society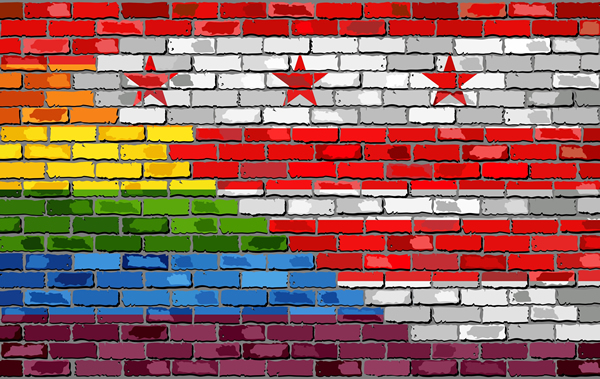 My hometown will always be Washington, D.C. It's the place where I was born and spent all of the first seven days of my life. As a lifelong Virginian however, where I live and attended schools, I straddle two communities important to me.
As a business owner of 30 years in Washington, D.C., I pay many of my taxes and payroll taxes to the Nation's Capital while I also pay income tax to Virginia where I'm a citizen.
Most important of all, as a gay Virginia voter, I can think of few lifelong political goals more important to me than achieving statehood for Washington, D.C. One of the compelling reasons I still make my home in Virginia and cross the Potomac River every day of my life, is because of my right as a Virginian to vote for two U.S. senators and for a member of the House of Representatives with the power to vote in Congress.
(It is still shocking to know that, with Washington, D.C. statehood still beyond grasp, the Honorable Eleanor Holmes Norton who represents D.C. in the U.S. House of Representatives, has never yet had the authority to vote on the floor of the House.)
At an early age, I was dumbfounded to know that D.C. then did not even have a local government. We lacked an elected mayor and city council, with almost all decisions for the District of Columbia made by the federal government. Yet today, even with a mayor and local government in place, it is breathtaking to know that my friends, neighbors and co-workers still have zero voice in the Capitol and no one to vote for them – and for us – in Congress.
Consider that one of the world's most diverse and educated cities has so often been bullied by extreme conservative leaders on Capitol Hill who – whenever possible – turn back the clock for D.C. citizens on voting rights, abortion rights, gun measures and our civil rights including LGBTQ equality. Not a single voter in D.C. has much, if any, say over any of those decisions.
The absence of statehood and the lack of real voting rights means that the unforgivable strains of racism and homophobia often held sway not just for Washington D.C., but in denying the United States a true progressive majority on Capitol Hill too.
Virginians get it. In the past decade, we've worked very hard in every county and city in the commonwealth to turn our regressive political past into a bright blue political majority. We have elected LGBTQ candidates to state and local offices in unprecedented numbers. Our vote is our power.
More significantly, through the work of Equality Virginia and its many allies, we are repealing scores of anti-LGBTQ measures and reforming our statutes and constitution to secure equal rights as LGBTQ voters, adoptive parents, married couples, students, and citizens. Doesn't Washington, D.C. deserve that future?
Virginia needs more states – like D.C. – to join forces and represent all Americans. To achieve this, and to defeat or neuter the anti-democratic Senate filibuster rule, we need our friends, allies and neighbors, the citizens of Washington, D.C. to share in our democratic ambitions.
Long ago, Washington, D.C. resident, abolitionist and civil rights leader, Frederick Douglass declared that "the District is the one spot where there is no government for the people, of the people, and by the people. Washington, D.C. residents pay taxes, just like residents of Nevada, California or any other state. Washington, D.C. residents have fought and died in every American war just like residents of Ohio, Kentucky or any other state. The District deserves statehood and Congress should act to grant it."
Speaking for LGBTQ Virginians, we agree. Conferring statehood is not a gift nor a blessing from the rest of us, but instead, it is the absolute right of all Americans to be part of our democratic society. As LGBTQ Americans, if we are to pass the Equality Act and other fundamental civil rights measures, we need the State of Washington, D.C. and its voters by our side.
Bob Witeck is a longtime LGBTQ civil rights advocate, entrepreneur, and Virginian, with long roots and longstanding ties to D.C.