What to expect in D.C.'s real estate market
Low-ball offers, contingencies uncommon here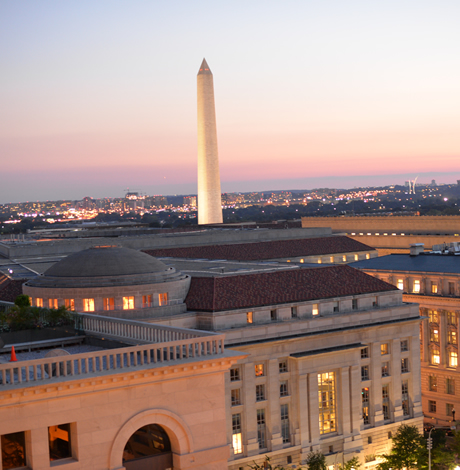 We work with many buyers moving to the D.C. area from other parts of the country. While just about everyone is prepared for the sky-high housing prices in our region, most are not aware of some other key characteristics of the D.C.-area real estate market. Allow us to share these common practices that will shed some light on the norms of our sometimes challenging market.
BUYERS MUST PROVE THEMSELVES: Sellers and their agents want to know — and will check — that you can afford the house. This means if you are financing the property, you must have a pre-approval letter from your lender. If you are paying cash, you'll need proof of funds in the form of a letter from your banker or a copy of bank statements showing a sufficient amount of cash to buy the home. This documentation will be presented to the listing agent on your behalf. The agent may contact your lender or bank to confirm the information. This is normal in our area, so it is no cause for concern.
SELLERS PREFER LOCAL LENDERS: On a related note, sellers and listing agents typically prefer local lenders who know the norms of our market and are reachable on weekends and evenings. Your lender needs to provide you with estimates of closing costs, which can vary greatly from one state or jurisdiction to the next.  In fact even between Virginia and the District, closing costs and taxes vary widely.
CONVEYANCES: In the D.C. area it is standard for all appliances, light fixtures, and anything permanently affixed to the walls or floors to convey with the property. The only exceptions to this practice are televisions and audio/visual equipment. Occasionally, the seller will want to take something that would normally convey. In such a case, the seller will note it in contract or in disclosures. If there is something you would like to convey that is not attached, we can always request it in the offer.
IT'S A SELLERS MARKET. The D.C. market is very much a seller's market at the moment, so out-of-town buyers should know the following:
Offers must be fairly close to list – most of the time. In many parts of the country, it's possible to get houses far below list price. Not so here – we don't see "low ball" offers unless there is a major issue with the property or some extenuating circumstance. Inside the beltway, most sellers are insulted if you offer more than 10 percent under list price. Additionally, low offers don't get negotiations off to the best start (though certainly, we have gotten it done). Every negotiation is different. Some houses in our market do go for under that 10 percent mark, but many go 10 percent OVER list price – or more. As always, the final sale price depends on location and condition of the property. In hot neighborhoods, you will very likely need to pay over full price. Some agents even purposefully price their homes low to encourage multiple offers.
Timelines are TIGHT! Deadlines for any contract contingencies (home inspection, appraisal, etc.) should be kept to a minimum. Sellers do not want to have their home "off the market," tied up with contingencies for more than 7-10 days.
Home sale contingencies are a tough sell. Speaking of contingencies, D.C.-area sellers rarely agree to offers contingent on the sale of a home, especially if that home is out of the area. Cases in which contingent offers might be considered is if the home you are considering buying has been on the market for a while or it is listed a higher price point. If the sellers do agree to accept a contingent offer, their agent would want to speak to the listing agent of the buyer's home and review the home's pricing. Furthermore, if sellers are amenable to a home sale contingency, they will generally expect the offer to be close to full price and have tight timelines as noted above.
Multiple offer scenarios are common. It's not unusual for a D.C.-area property to receive multiple offers soon after it is listed, especially if it is well priced and in a "hot" area. We've seen it time and again. In fact, in one recent case, we saw double digit offers on a home.
If you're coming from out of the area, you most likely have not seen this situation (unless you're coming from Toronto, New York City or San Francisco, perhaps). Making an offer on a hot property in the D.C. market is a bit different. When you know you'll be in competition, your first offer should be your best offer. In almost every multiple offer scenario, the sellers and the listing agent will review all of the offers presented to them and simply pick the best one. You should act as though the seller will not counter your offer. You should feel satisfied at the end of the day that your best offer was made, even if you are not the winning offer.
RENT TO OWN AND PRE-SETTLEMENT OCCUPANCIES ARE NOT THE NORM: Renting to own, while common in other parts of the country, is rarely seen in the D.C.-area market. Pre-settlement occupancies are also extremely rare. While we have seen it, these agreements are used in only the most unusual cases. Pre-settlement occupancies offer convenience to buyers, but come with great risk and liability for sellers.
The bottom line: If you're moving to the D.C. area from another part of the country, you'll find many differences in our real estate market. In addition to steep prices, be prepared for a seller's market. This means acting quickly and definitively, being flexible, and keeping a sense of humor throughout the process.
Allison Goodhart DuShuttle is Lead Agent for The Goodhart Group, Alexandria's and McEnearney Associates' top producing real estate team. In 2015, she was nationally recognized by Realtor Magazine, being named to its "30 Under 30" club. Allison can be reached at 703-362-3221 or [email protected]. 
Spring market readiness: buyer's edition
Get ready for more inventory and faster sales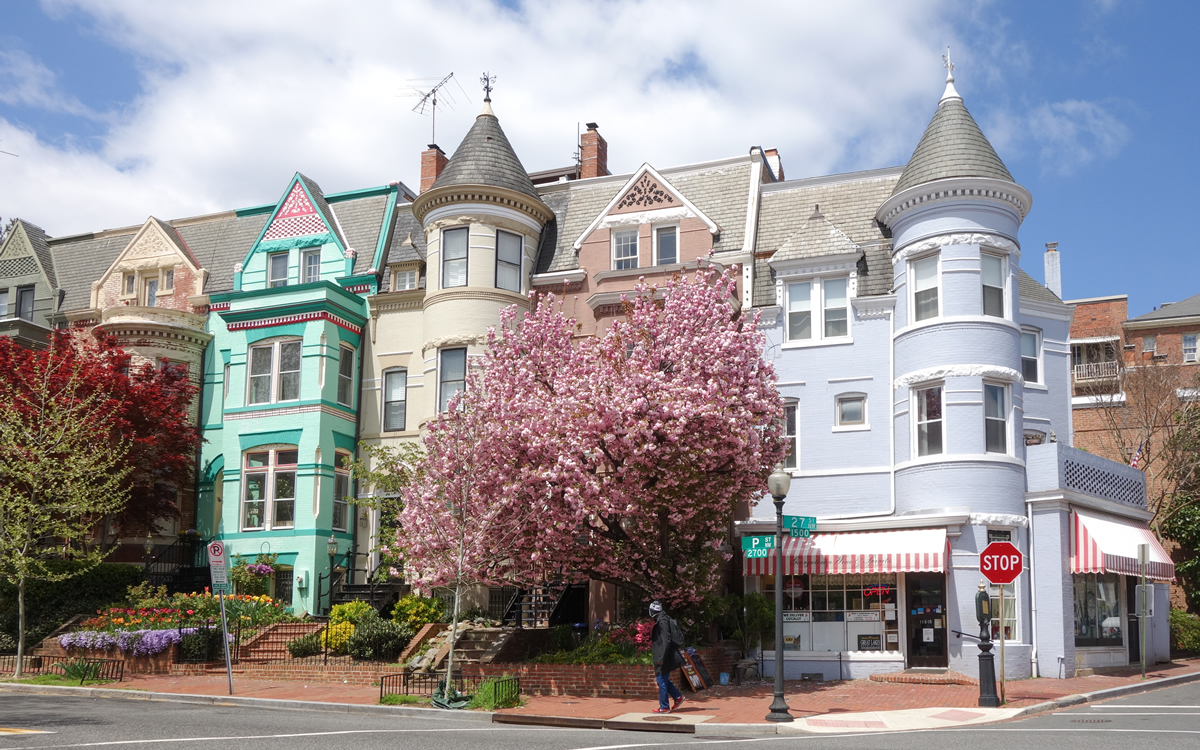 Here in the D.C. metro area there are historically two cyclical "busy" times in the market. Spring market, which falls between February through June/July, and fall market, which is around August until about November. Honestly, the D.C. metro market is historically always pretty active, however the spring and fall markets are those times where we see an increase in inventory, open houses attendance, open house traffic and properties selling quicker. As we are heading into the spring market time (historically begins after the Super Bowl, aka the Rihanna concert for my non-sports folks that is Feb. 12) I wanted to go over a few tips to do NOW in order to make sure you are ready to go.
PICK A QUALIFIED REAL ESTATE AGENT
It is vital to work with a real estate agent that you can trust. I often tell my clients that we are about to get real intimate and basically start dating. The home buying process involves many late night phone calls, weekends spent driving around looking at properties and learning truly what a client wants. For this very reason you should feel comfortable with your agent. You need someone who will speak your language as well as speak the language of negotiating and get you into a home.
Where do you start looking for a real estate professional? For starters, I am sure you know one real estate agent in D.C., but if you don't, look to friends and family. Ask if they know of a great Realtor and then go from there. It's not always the agents that are plastered all over bus stops or grocery carts that you should gravitate to; do some homework and seek an agent who writes for the Washington Blade, was voted Best DC Realtor by the Washington Blade readers (aka me – and this is totally a joke – maybe).
PRE-APPROVAL
This is almost more important than selecting a real estate agent. Find a lender who will fight for you. One thing as a listing agent that I love to see is when a buyer's lender calls me when a purchase offer is submitted to tell me how wonderfully well qualified their clients (aka you) are and that they will fight to keep the transaction on the estimated timeline. This illustrates that you have a team behind you that supports you and your goal of purchasing a home. When I get a call from a buyer's agent that they have submitted an offer for their clients and this is why they are the most well-qualified buyers and love the home right before I get a call from a lender who speaks highly of their buyer clients and the buyer's agent — chef's kiss — it truly does make a difference.
Where do you start looking for a lender? Well once you meet an amazing real estate agent, ask who they would recommend. Please note that we as real estate professionals are not allowed to receive any kickbacks from lenders or service providers. I always provide a list of lenders that I have worked with in the past that have performed well – it's your duty to research and speak to those lenders, and more, in order to select the one that is best suited for you.
UNDERSTAND YOUR CURRENT LEASE
This is one that is often overlooked. You should have a look over your current lease. Reviewing your lease will give you timeline info as to when you can start your search and what timeframes you are working with. For example, if you are on a month-to-month lease currently then you can begin your home search now. You will need to give your current landlord a 30-day notice that will likely line up with a 30-day closing period, which is pretty standard here in the D.C. metro market. If you have a lease with a few months left, it's important to understand what a possible lease break would look like from a financial perspective or if you are not willing to break your lease then it will give you a timeframe of when you can start the home buying process.
DON'T LOSE SIGHT OF THE GOAL
This is super important. While the market has changed in the past few months, we are still not out of the water completely. The ripple effect of COVID and the constraints on the housing market will be seen for a while longer. While you might not have 15 offers on a home it's likely you could still expect two or three. Even though we are heading into the spring market where there is historically an increase in inventory, we are in such a shortage currently that it's even more vital now than ever before to ensure you are ready to rock and roll.
The home buying process can truly be a fun process. By following the steps above and ensuring that you are well equipped and positioned to start off the spring real estate market there is little doubt that you will meet your goal of becoming a homeowner this year.
Justin Noble is a Realtor with Sotheby's international Realty licensed in D.C., Maryland, and Delaware for your DMV and Delaware Beach needs. Specializing in first-time homebuyers, development and new construction as well as estate sales, Justin is a well-versed agent, highly regarded, and provides white glove service at every price point. Reach him at 202-503-4243,   [email protected] or BurnsandNoble.com.
Affordable home renovations for successful selling
From paint to floors, a few simple fixes to boost value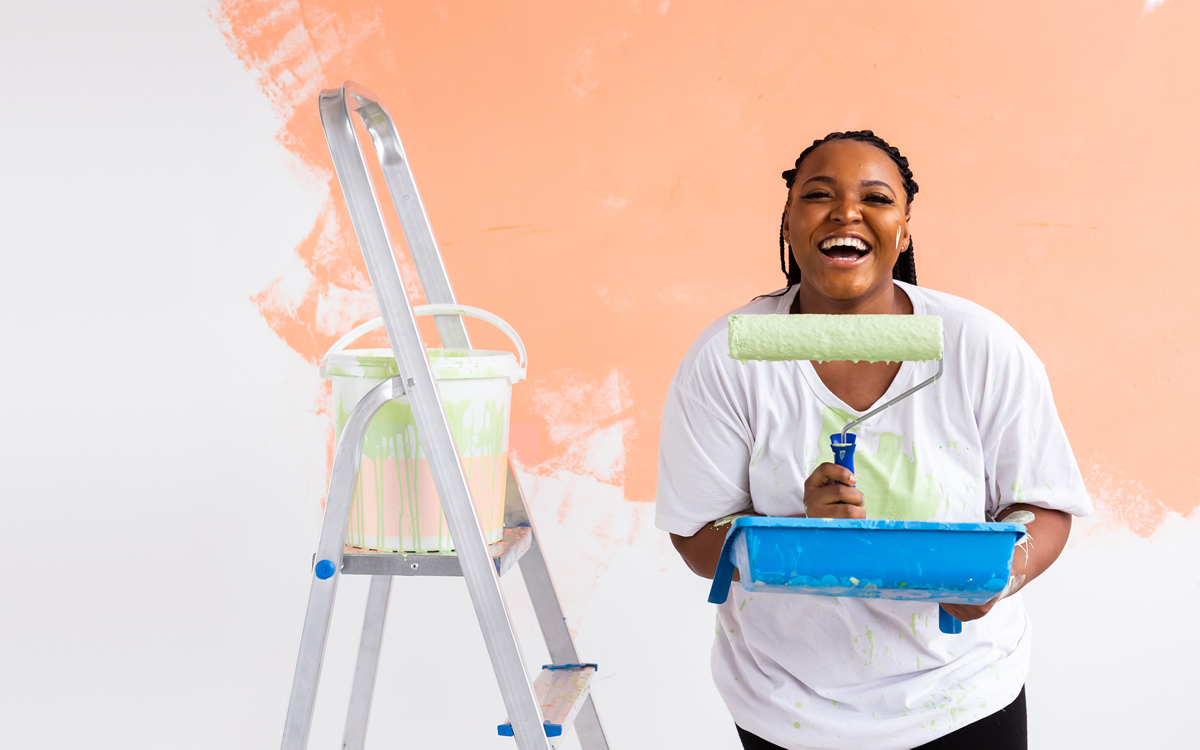 Without question, the 2023 housing market is off to a slow start, particularly in comparison to the red-hot market that existed during the pandemic. This can understandably be discouraging for those who need to sell their home and hope to obtain a favorable offer. The good news is that one constant truth about the housing market is that it will change – eventually. In the meantime, there are steps that hopeful sellers can take to increase the value of their homes and their chances of obtaining the offer that they want.
One step that some sellers consider is making minor upgrades or renovations that will increase the sale value of their home. This leads to the question – what are some fairly easy upgrades a homeowner can make without breaking the bank that may be appealing to potential buyers? Let's take a look at a few options together.
Refresh the paint: This is a simple and very cost-effective option for giving your home a new, fresh look. A quick coat of paint can truly work wonders. It helps the home look brighter, cleaner, and newer, and can be appealing to the eye of many potential buyers. When considering which colors to choose, it's important to keep in mind that selecting more traditional, neutral colors is often advisable. After all, you don't know what a potential buyer may like, so choosing colors that appeal to many and are more subdued may be a wise choice. You may want to also consider repainting the trim and the ceilings to complete the fresh new look.
Make some easy kitchen upgrades: Many have heard that upgrading the kitchen is one of the most popular renovations to a home and one with the best return on investment. As the kitchen is often the hub of the house, this is certainly true. The good news is that homeowners often need not do a complete and expensive kitchen renovation to get some bang for their buck. Some more simple tasks like upgrading older appliances to newer ones, changing out light fixtures, or repainting cabinets and adding new hardware may go a long way toward increasing your kitchen's appeal to potential buyers.
Landscaping: Landscaping is the literal "curb appeal" that many homeowners need to give their house that extra sparkle to attract potential buyers. Upgrading your landscaping may sound intimidating at first, but it can truly be a cost-effective option for increasing the value of your home. It may be worthwhile to pay for a consultation with a landscaper regarding some steps you can take to increase your home's appeal from the outside. Often these options can be very simple – things like removing debris, planting a few shrubs here and there, pruning trees, and other similar tasks. After all, the first step to getting a buyer to appreciate the inside of your home is to draw them in from the outside.
Refinish hardwood floors: While replacing your flooring entirely is an expensive and time-consuming process, the good news is that refinishing your floors is a fairly simple and cost-effective option for increasing your home's appeal. It can add extra shine and a little bit of wow factor, without breaking the bank.
These are only a few options of many for cost-effectively updating your home. Regardless of the market conditions, there are always steps that potential sellers can take to add to the appeal of their home and hopefully catch the eye of potentially interested buyers. Another important step that sellers can always take is consulting with a knowledgeable and experienced real estate agent who knows their particular community and what attracts buyers in that community.  At GayRealEstate.com, we are here to help you find the perfect agent to achieve your real estate goals.
At GayRealEstate.com We're Here for You
The current real estate market may seem intimidating to those hoping to sell their home for the best possible price – and that's understandable. While it may be intimidating, however, it doesn't have to be overwhelming. By marketing your home well, investing wisely in renovations and staging, and finding the right real estate agent, you can greatly increase your chances of obtaining a favorable offer, even in a difficult market.
At GayRealEstate.com, we're here to help you find that real estate agent. You need and deserve an agent who understands the unique needs of LGBTQ home buyers and sellers, and who understands the market in your local community. If you're ready to get started, get in touch with us today. We look forward to learning how we can help. 
Jeff Hammerberg is founding CEO of Hammerberg & Associates, Inc. Reach him at 303-378-5526 or [email protected].
Condo rules for animals vary widely
ADA covers the right to service and assistance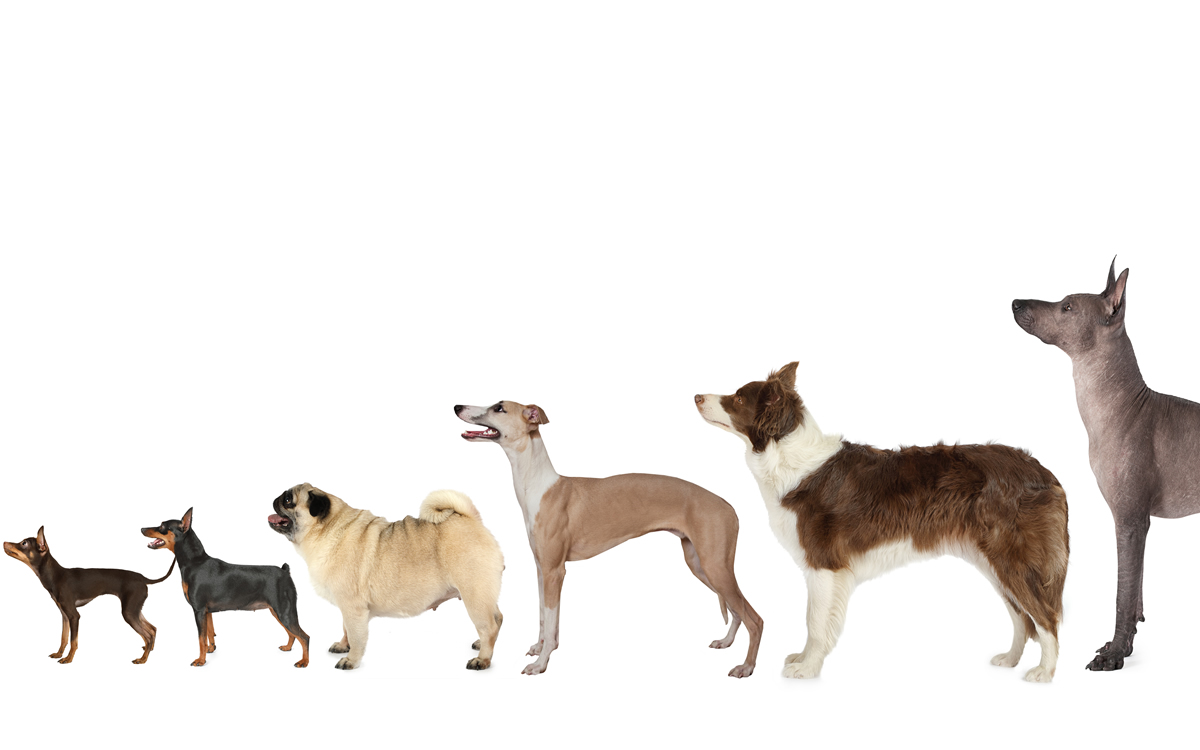 When my clients are considering the purchase of a condominium or cooperative, they initially have three association guidelines on their minds: the rental policy, the renovation policy, and the pet policy.
Historically, Northern Virginia and Maryland condominiums have been more pet-friendly than those in the District. In D.C., many condos restrict the number of pets you can have, some limit the size of the pet or type of animal, and a few will not allow certain breeds of dogs.
But what of the person who needs a service dog or an emotional support animal? First, it's important to make a distinction between three types of animals that provide assistance to people.
A service animal (SA), usually a dog but in some cases, a miniature horse, is trained to work with people who have disabilities such as those outlined in the Americans with Disabilities Act. The ADA's official definition of a disability is "a physical or mental impairment that substantially limits one or more major life activities."
Common major life activities include seeing, hearing, walking, caring for oneself, and communicating. In addition, many medical issues are covered under the ADA, such as diabetes, epilepsy, autism, and post-traumatic stress disorder.
Service animals and Assistance animals (AA) are trained to perform tasks that relate to specific disabilities. Assistance Dogs International notes that it can take 180 to 260 hours of daily training over six months, depending on the medical or other special tasks needed, to obtain certification.
Most of us have seen a guide dog help someone who is blind to get where she is going safely. A dog might also be trained to wake a diabetic when his blood sugar drops during the night, to let a deaf person know someone is at the door, or to alert a person with a seizure disorder to take his medicine.
An emotional support animal (ESA) is there to provide its owner with affection, comfort, and relief from anxiety or stress. ESAs can be dogs, cats, birds, hamsters, or any other type of animal with whom its owner can develop an emotional connection. Care should be taken, however, to match the type of animal with its intended environment.
There is no specific training required for an ESA. Standard dog training is normally enough to ensure that the animal has no behavioral problems in private or in public while still providing comfort to the owner.
The definitions wouldn't be complete without mentioning therapy animals. They can be dogs, cats, rabbits, or other animals that are easily transported. Their job is primarily to visit people in hospitals, nursing homes, hospices, and similar accommodations to encourage healing or reduce stress, where they can provide comfort to long and short-term residents, help with improving fine motor skills, and assist with physical or occupational therapy.
So, who decides whether Fido, Fluffy, Bugs, or miniature Mr. Ed can move into your condo?
The laws and regulations outlined in the ADA cover the right to service and assistance animals in housing, restaurants, stores, and other public accommodations. The federal Fair Housing Act expands on the ADA to include emotional support animals, but only with respect to residences.
Housing providers should familiarize themselves with the provisions of these laws to avoid unnecessary confrontation and potential legal action. Here are the most salient points; they apply to leasing as well as purchasing a home.
Neither an SA/AA nor an ESA is legally considered a pet, so pet policies, including weight limits or breed restrictions, do not apply.
You may be asked whether your animal is medically prescribed. For a service dog, only two questions are allowed: Is the dog a service dog that is required because of a disability, and what work or task has the dog been trained to perform? No other documentation is needed.
For an ESA, you should be prepared to submit a letter from your physician or therapist stating that you have a disability that benefits from such an animal.
You cannot be asked for specific information about your disability or diagnosis for either type of animal.
While not specifically covered in the law, landlords and housing boards can reasonably request a copy of current vaccinations and state, county, or city registrations
Supplemental rents and deposits are prohibited; however, you will likely be responsible for any damage caused by the animal, so housebreaking is an important part of training.
And with housebreaking in mind, it's time for me to relieve some stress by putting a leather, studded collar on my dog and walking him on leash around the neighborhood. Does anyone know where I can get one?
Valerie M. Blake is a licensed Associate Broker in D.C., Maryland, and Virginia with RLAH Real Estate / @properties. Call or text her at 202-246-8602, email her via DCHomeQuest.com, or follow her on Facebook at TheRealst8ofAffairs.