July 14, 2017 at 10:12 am EST | by Valerie Blake
A day in the life of a real estate agent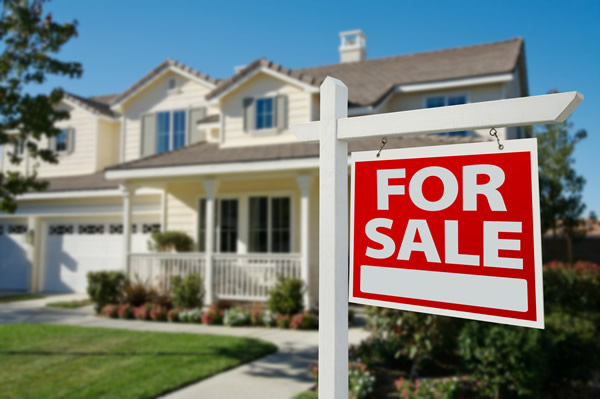 I'm a real estate agent. According to many people, that means I set my own hours, make gobs of money and spend my days looking at beautiful houses. Once in a while that actually happens.
Generally, however, my life is not much like that. For example, because I want to give each client an exceptional level of service, my hours are set around their needs instead of mine. I'll carve out time for an occasional vacation, a doctor's appointment, or a much-needed massage, but for the most part, mi tiempo es su tiempo.
My gobs of money are split with my broker, my insurance company, my accountant, my web designer, my social media department, the IRS and its D.C. equivalent, and my overextended Visa card.
And those beautiful houses? To be sure, many are, but others have matted shag carpet, filthy appliances, leaky toilets, bugs and smells of unknown origin.
Don't get me wrong. I absolutely love what I do and most of my colleagues in the industry feel the same way, but the job description should really include elements of several different professions.
Every two years we take required refresher courses in contract law, finance, fair housing, ethics, and a variety of electives ranging from dealing with environmental hazards to Internet marketing. Updating our skills essentially makes us part-time college students. And like cramming for exams, those of us who are procrastinators by nature often choose to attend a grueling 15-hour class on a Saturday as the licensing deadline approaches.
Most people who are selling a home think of their agent as the person who is going to find a buyer. More often than not, we're actually the Mad Men (and Women) – the marketing specialists whose job it is to entice other agents to bring buyers. We determine what's important or on trend, help you incorporate those things into your home and then create and promote that certain je ne sais quoi that makes people flock to your door for the first open house.
As research analysts, we sort through a variety of housing options for our buyers. We help them discover neighborhoods that align with their budgets, check online resources for available properties, seek out for sale by owners, and call strangers in a buyer's preferred area to locate just the right home.
We frequently take a turn as race car drivers and valet parking attendants with out of town buyers who must see as many homes as possible in a short visit to the area and sometimes we act as babysitters, either by staying in the car with a sleeping infant or by holding sticky, little hands so parents can focus on viewing a house without distraction.
When listing instructions caution us "Don't let the cat out," we serve as animal control officers. I once spent half an hour chasing a fleeing cat and got badly scratched in the process of putting it back indoors, only to receive a call from the listing agent later that day telling me that the sellers had called her wondering why there was a strange cat in their house.
I never knew I was such a handyperson until I started selling real estate. I now carry a toolbox in the trunk of my car so I have a tape measure for the client who wants to know whether his king-sized bed will fit in a D.C.-sized bedroom, a screwdriver to fix a cabinet door, a can of WD-40 to relieve squeaking hinges, a stash of lightbulbs to replace one that has burned out, and a hammer to, well, sometimes just to express my frustrations.
It's also common to take on the role of a counselor who shoulders the stress of a real estate transaction and serves as the calming bridge between two sides. We assess personalities and negotiating styles to help reach agreement and then, like wedding planners, we coordinate inspections, repairs, mortgage processing and settlements, adhering to deadlines while anticipating and resolving any problems before our clients are even aware.
But my favorite real estate job is amateur photographer, when I can snap a picture of happy homeowners with keys in hand or smiling sellers holding up a "Sold" sign in their front yard and post them to Facebook. Only then can I set aside an hour in my beautiful home to count my gobs of money.
Valerie M. Blake is a licensed Associate Broker in D.C., Maryland and Virginia and Director of Education & Mentorship at Real Living| At Home. Call or text her at 202-246-8602, email Valerie@DCHomeQuest.com, or follow her on Facebook at theRealst8ofAffairs.