Ensuring all citizens are counted
Countering Trump effort to hide or erase LGBT progress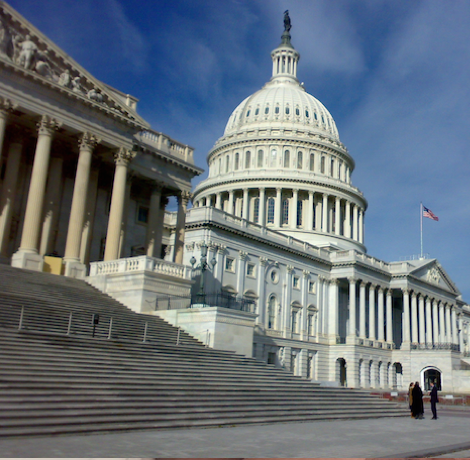 Good public policy depends on thorough and accurate data. For over 200 years, the Census Bureau has provided Congress and other federal agencies with a demographic portrait of the United States, which enables lawmakers to determine how resources should be allocated to meet the needs of the diverse populations within our country. However, this demographic portrait is incomplete in significant ways, because neither the decennial census nor the annual American Census Survey (ACS) ask respondents if they are willing to report sexual orientation and gender identity. Simply put, this means quite literally that LGBT people cannot be counted.
Despite tremendous progress in the fight to secure equal human rights for LGBT people, the fact remains that we know little about the social and economic circumstances of the country's LGBT population at large.
Overwhelming evidence suggests LGBT Americans continue to experience discrimination in everyday life, including in employment, housing, and the justice system. Independent studies have revealed that the LGBT community suffers from decreased social and familial support and endures higher instances of poverty. Forty percent of homeless youth identify as LGBT, even though LGBT youth make up just five to ten percent of the overall youth population. LGBT individuals are also incarcerated at three times the rate of the general population. These disparities are particularly acute for transgender Americans and LGBT people of color.
While independent studies are helpful, they cannot replace the data collected by the Census. Expanded data collection on gender identity and sexual orientation is needed to help policymakers understand the full extent of the disparities experienced by the community – from healthcare, to low-income housing assistance and SNAP benefits – and identify the needs of these communities so they can be better served.
That's why, over the past several years, the Department of Justice, Department of Housing and Urban Development, the Centers for Medicare and Medicaid Services, and the Environmental Protection Agency have all requested the addition of sexual orientation and gender identity questions. We echoed these calls this past April when we spoke out with 84 of our Congressional colleagues, in a bipartisan effort to demand LGBT-inclusive data collection by the federal government and to urge the Census Bureau to explain why they have been reluctant to address the issue.
The reason behind the Bureau's stubborn refusal to include two simple demographic questions in their surveys seems clear – it is part of a broad effort to repudiate the work of the prior Administration and in particular when it affects the LGBT community.
Following his resignation, Ex-Census Bureau Director Thompson revealed that sexual orientation and gender identity questions would have been included in the 2020 Census and the ACS if the Department of Justice had not reneged on its request for information about LGBT populations. In fact, a draft version of the Census Bureau's report actually included a full section on sexual orientation and gender identity that has since been abandoned.
We shouldn't be surprised by this – this is consistent with other efforts by this Administration to hide or erase LGBT people from federal surveys, program evaluation projects, and technical assistance resources. And without Congressional intervention or an immediate change in course by the Census Bureau, there won't be another opportunity to gather data on this scale for a decade or more.
That's why we have introduced an amendment to the FY18 House Appropriations package to require the Census Bureau to conduct a study on the feasibility of expanding data collection on sexual and gender identity. We know these questions are needed – and the Census Bureau agreed before the transition to the new Administration. It's our job in Congress to ensure the Bureau has the necessary resources to ask these questions in the most scientifically-sound manner.
The Census Bureau's data collection efforts have always played a significant role in our ability to understand the communities that we represent and how best to serve them. LGBT Americans – like every American – deserve to be counted and recognized in all federally-supported surveys. We hope our amendment will spur continued discussion, leading to a more inclusive Census that acknowledges the full diversity of our country's population.
—  Democrat Rep. Adam B. Schiff represents the greater Los Angeles area, including West Hollywood; Democrat Rep. Jimmy Panetta represents California's Central Coast.
Fighting for equality for decades, trans elders still face endless hardships
Lisa Oakley rejected by 60 long-term care facilities in Colo.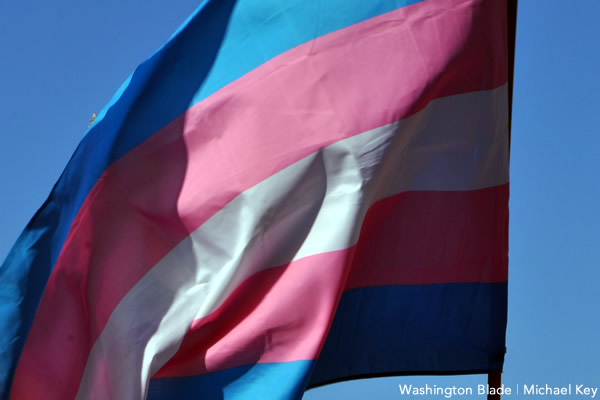 November 20 will mark the 22nd International Transgender Day of Remembrance, an international event honoring and commemorating the many transgender people murdered in transphobic hate crimes every year.
Since 2013, at least 200 transgender people have been murdered in the United States alone, 80 percent being Black and Latinx women. This number is undoubtedly an underestimate, as many murders go unreported and trans victims often are misgendered by law enforcement.
These murders are not isolated crime statistics. They grow out of a culture of violence against transgender and non-binary (TGNB) people that encompasses stigma, exclusion, discrimination, poverty, and lack of access to essential resources, including health care, employment and housing. 
These challenges result in early death. In Latin America, for example, it has been reported that the average life expectancy of a transgender person is only 35 years.
This climate of stigma and transphobia is particularly challenging for TGNB older people, who face extraordinary hardships due both to the cumulative impact of lifetimes of discrimination and regular mistreatment in their elder years. Due to isolation from family and greater medical and financial needs, trans older people are more likely to require professionalized elder services and care.
Unfortunately, these services and the facilities that provide them are often either unavailable to TGNB elders, or hostile to them. A national survey of LGBTQ+ older people by AARP found that more than 60 percent of those surveyed were concerned about how they would be treated in a long-term care setting. This includes the fear of being refused or receiving limited care, in danger of neglect or abuse, facing verbal or physical harassment, or being forced to hide or deny their identity once again.
This is a sobering reality. In October, GLBTQ Legal Advocates and Defenders filed a claim against Sunrise Assisted Living in Maine, which openly denied admission to an older transgender woman because of her gender identity.
In Colorado, Lisa Oakley was, astonishingly, rejected by 60 long-term care facilities, which her caseworker ascribes to Lisa's gender identity. One facility that agreed to admit Lisa would only house her with a male roommate.
After waiting far too long for welcoming care, Lisa eventually got help from SAGE and other community supporters and found a home in Eagle Ridge of Grand Valley. Fortunately, Eagle Ridge has participated in specialized training to be LGBTQ+-welcoming. While Lisa feels welcomed at Eagle Ridge and has made friends, she has been forced to live far from a community she loves.
These cases in Maine and Colorado are just the tip of the iceberg regarding the discrimination faced by TGNB elders. That's why it's so important that Congress pass the Equality Act, which would once and for all prohibit discrimination based on gender identity in key areas like employment, housing, and care and services.
And while legal progress is important, it's not enough. TGNB elders need more equity in their day to day lives. Older transgender people are more likely to experience financial barriers than non-transgender elders, regardless of age, income and education.
They're also at a higher risk of disability, general poor mental and physical health, and loneliness, compared to their cisgender counterparts.
These experiences have been part of everyday life for trans elders for far too long. We continue to see them struggle with the long-term effects of transphobia and violence every day. That's why organizations like SAGE are stepping up our support for TGNB elders by investing $1 million to support TGNB-focused services and advocacy both in New York and nationwide.
And we are continually amazed by the resilience of TGNB elders, creating communities built on their strength and courage.
Their resilience is nothing new. It dates back generations and was evident during the Stonewall Uprising. Over the years, trans luminaries like Marsha P. Johnson, Sylvia Rivera, Victoria Cruz—leaders of the modern LGBTQ+ civil rights movement—and countless others have repeatedly proved that they will not be invisible.
We see this determination in so many programs and activities led by trans elders at SAGE.
For example, the TransGenerational Theater Project brings together transgender people of all ages to create theater from their experiences and perspectives. These types of elder-driven programs serve as powerful reminders that transgender older people are leading their lives with resilience, creativity, and perseverance, despite the dangers they face.
Transgender and non-binary elders have survived and fought for equality for decades. They are brave. They are strong. They are leaders. Here at SAGE, we will continue to walk side-by-side with them as we continue the fight to ensure TGNB elders get the respect, change, and acceptance they deserve.
Michael Adams is the CEO of SAGE, the world's largest and oldest organization dedicated to improving the lives of LGBTQ+ elders.
LGBTQ people are being hunted down in Afghanistan
Homosexuality punishable by death under Taliban Sharia law interpretation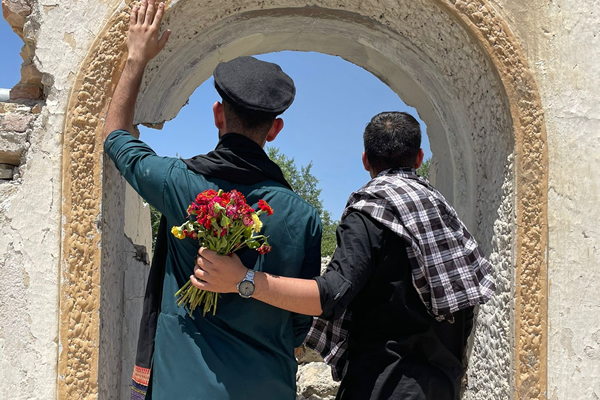 Kabul was known as one of the few "liberal" cities in Afghanistan. The word liberal is in quotation marks, and inflected, because it is liberal compared to the rest of the country. Now that the Taliban has taken over, most people who expressed themselves differently and openly are forced to adhere to Sharia law, completely change their ways, hide their identity, or be killed.
The U.S. State Department reported in 2020 that even before the Taliban took power in August, LGBTQ people in Afghanistan faced "discrimination, assault and rape" and "homosexuality was widely seen as taboo and indecent." Laws against lesbian, gay and transgender people made their existence illegal and punishable by up to two years in jail. Those laws were not always enforced, but they did leave LGBTQ people at risk of extortion and abuse by authorities, as reported by the U.K. government.
Even with the discrimination and abuse, LGBTQ people still had a sliver of space in society. Nemat Sadat, an LGBTQ Afghan author living in the United States said that gay, lesbian and transgender people helped the country's cultural life develop since the Taliban's last rule 20 years ago. But, most of these people built their lives quietly.
Now with the Taliban regime, their sliver of space in society is gone, there is no room to live quietly as an openly LGBTQ person. Under the Taliban's interpretation of Sharia law, homosexuality is punished by death.
In an interview with Reuters, Waheedullah Hashimi, a top decision maker for the Taliban said, "there will be no democratic system at all because it does not have a base in our country," and continued to say, "what type of political system should we apply in Afghanistan is clear. It is sharia law and that is it."
One source spoke to a 20-year-old university student who is lesbian in Afghanistan. Her family accepted her as a lesbian, but now the new Taliban leadership has put the lives of all of her family at risk. There is a new surge of violence against any lesbian, gay and transgender people. This includes anyone speculated of being lesbian, gay, or trans, and those who support them.
This young lesbian woman has gone into hiding. She is part of hundreds of LGBTQ people in Afghanistan who are pleading with advocates and organizations outside Afghanistan for help to escape the Taliban tyranny.
Nemat Sadat shares stories of lesbian, gay and trans people in hiding. He shared a story of a gay man who watched from his hiding place in the ceiling as Taliban fighters beat the friend who refused to disclose his location.
LGBTQ people in Afghanistan fear the risk of being arrested, beaten and killed. The Taliban made it clear that it is enforcing its strict religious laws against Afghanistan's LGBTQ citizens. In an interview with Germany's Bild newspaper, one Taliban judge said there were only two punishments for homosexuality: "stoning or being crushed under a wall."
LGBTQ people in Afghanistan are reporting that their friends, partners and members of their community are being attacked and raped. They also stated that Islamic fundamentalists and riotous groups are encouraged by the new tyranny and are on the hunt for LGBTQ people.
Another source shared that a gay man was targeted for his sexuality and then raped by his male attackers. That is a terrible paradox. He was raped by his male attackers, who criminalizing him for having same sex relations.
LGBTQ people are in hiding, desperately trying to get out of the country, and trying to erase any proof of their queer identity.
They feel abandoned by the international LGBTQ community. The Taliban is proving that the Western nations have normalized relations to their government. The Taliban and their supporters see this a proof of their victory. This leaves LGBTQ people defeated and fearing torture and death.
The U.S. government and other Western countries evacuated many people out of Afghanistan, including journalists, women's rights activists and those who worked with foreigners. But, LGBTQ activists said that nothing has been done for them. A source says about her situation, "we will definitely be killed. We are asking to be evacuated immediately from Afghanistan." To date, no safe route has been found.
Even underground measures to help LGBTQ people are challenging and near impossible. The Rainbow Railroad is a non-governmental organization helping LGBTQ people around the world escape persecution. Executive Director Kimahli Powell said evacuating LGBTQ people from Afghanistan is especially hard as they are often alone, in hiding, and unable to contact each other. If routes to get them out is nearly impossible, that still means those routes are somewhat possible. As difficult as it may be, we must find pathways to save these people and get them out.
The Taliban regime has established itself, knowing with certainty that the world will stand aside, albeit condemning and protesting, but not intervening. This is empowering jihadists across the world, especially in the Middle East. The Taliban has many allies and admirers, including the Palestinian Islamic Jihad (PIJ) and Hamas.
The leader of Hamas, Ismail Haniyeh, travelled from Palestinian territories to meet with Taliban leaders in Qatar. The Palestinian Islamic Jihad has a history of ties to the Taliban, even with radicals joining each other's organizations. Very public statements of congratulations were made between leaders of the Taliban, Hamas, and Palestinian Islamic Jihad, and all with full Iranian support.
The increase in brazen forcefulness of these groups reaches beyond Afghanistan, and spreads to the lands dominated by other similar groups. This causes an escalation of the threats to anyone who opposes Sharia law or who lives differently than what Sharia law allows. LGBTQ people in these lands are in peril.
If we do not help LGBTQ people in Afghanistan, the lives of LGBTQ people under other similar tyrannies face increased uncertainty and danger.
Since posting this video, I have been receiving direct messages from LGBTQ people in hiding in Afghanistan, and those who are seeking to be evacuated. They all share harrowing experiences of being attacked, raped, and threatened by Taliban, Islamic State and bullying groups.
Yuval David is an innovative actor, host and filmmaker with a creative mantra to entertain, uplift and inspire. He is a captivating performer and compelling storyteller who uses his platform for sharing narratives that affect social change, specifically on behalf of highly respected U.S. and international organizations that raise awareness for the marginalized and under-represented, inspired by his LGBTQ+ and Jewish identity, and his Israeli-American roots.
He can be reached through social media
Coming out is a life-long process
Oct. 11 is National Coming Out Day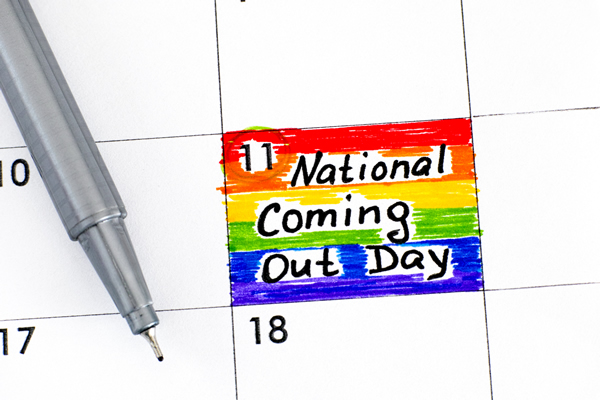 "Tell me about your coming out," my 30-something friend Seth recently said to me.
"It was more than a day!" I joked.
National Coming Out Day (NCOD) is on Oct. 11. The holiday, celebrated yearly on Oct. 11, was first observed on Oct. 11, 1988.
That date was the one-year anniversary of the 1987 queer rights march in Washington, D.C. More than half a million people were at the march, which was a turning point in the LGBTQ+ rights movement.
Robert H. Eichberg, a psychologist who died in 1995, and gay rights activist Jean O'Leary, who died in 2005, co-founded NCOD.
Things have progressed so far for us queers since then. We can marry and serve in the military. We're parents, cops, athletes, teachers and preachers.
In this era of marriage equality, it's tempting to wonder: What is all the fuss about coming out?
But, a reality check shows that coming out still matters.
A quick look through the news headlines reveals why staying in the closet is so hurtful and how unsafe it can still be to come out as LGBTQ+.
If you're of a certain age, you likely cried your eyes out when you watched the Disney movie "Old Yeller." Who could forget the scene when the young boy Travis (played by Tommy Kirk shoots "Old Yeller" because his dog has rabies? In 2019, the Library of Congress added
"Old Yeller" to the National Film Registry.
Kirk died on Sept. 28 at 79 at his Las Vegas home. Despite Kirk's popularity with fans, Disney didn't renew his contract because he was gay.
"I was caught having sex with a boy at a public pool in Burbank," Kirk told the gossip columnist Liz Smith. "We were both young, and the boy's mother went to Walt."
In the 1960s, there was no way that an out actor would have had a chance in Hollywood.
I wish I could say that everything's changed since Disney fired Kirk. But, this isn't the case.
In August, Jamel Myles, a fourth grader in Denver killed himself, the Denver Post reported. His mother told the Post that her son, who'd come out to her as gay, took his own life because he'd been bullied for a year.
"We are deeply committed to our students' well-being," a Denver Public Schools spokesman said in a statement.
Unfortunately, Jamal's story is far from unique. Nationwide, many LGBTQ+ students in the U.S. have been bullied. Nearly half (43 percent) of transgender youth have been bullied, according to the 2019 Youth Risk Behavior Surveillance survey. Nearly a third (29 percent) of trans youth, 21 percent of gay and lesbian youth and 22 percent of bisexual youth have attempted suicide, the survey reports.
Life is far more dangerous for queer folk in many places worldwide from Hungary to Ghana.
You could respond to this grim news by going to bed, staying under the covers—tucked in the closet.
But that would let homophobia and transphobia have the right of way. It would deny us the chance to joyfully, proudly, defiantly celebrate who we are.
Studies have shown that knowing us can help alleviate prejudice.
Family members, friends and colleagues may still feel uncomfortable around us because of our sexual orientation or gender identity.
But, it's hard to hate your non-binary 10-year-old granddaughter on Christmas morning. Or your gay buddy at the gym.
One of my fondest memories is when I came out to my Aunt Manci. I worried that she wouldn't accept my girlfriend. I needed have been anxious. "You're lucky," she said, "she loves you."
Coming out is a process that lasts a lifetime—from deciding if you want to be out in the third grade to ensuring that your loved ones won't erase your queerness from your obituary.
Coming out can be arduous. But, it's liberating! Let the revels begin! Happy National Coming Out Day! 
Kathi Wolfe, a writer and a poet, is a regular contributor to the Blade.