Billy Gilman plans weekend Bethesda show
Singer overcomes voice changes, industry norms to rebirth career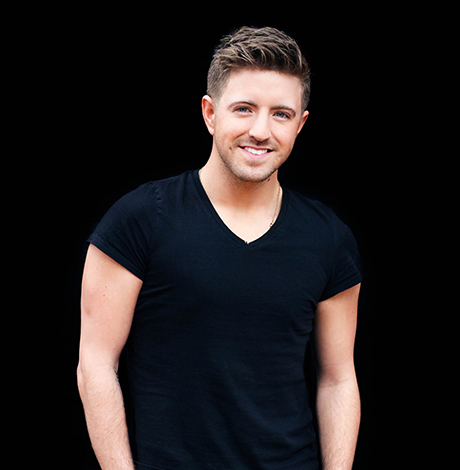 Billy Gilman

Sunday, Oct. 29

7:30 p.m.

Bethesda Blues and Jazz Supper Club

7119 Wisconsin Ave., Bethesda, Md.

$45-75
Some people fight for years to break into the music industry but Billy Gilman became a star at the early age of 11. His debut single "One Voice" cracked the Billboard Hot 100 and led to a Grammy nomination and plenty of touring.
Gilman's career started with a bang but began to fizzle when he suddenly seemed to disappear from the music scene. He reemerged with a coming-out video on YouTube that went viral in 2014.
Then in 2016 Gilman auditioned for "The Voice" by singing "When We Were Young" by Adele. He joined Team Adam Levine and swept the competition to become season 11 runner-up. Now Gilman is giving his music career a second go around but says this time it's going to be more authentically him. Calling from his office desk in his home state of Rhode Island, the now-29-year-old singer spoke with the Washington Blade about his 10-year hiatus, coming out as a country star and if his friendship with Levine was just for the cameras.
WASHINGTON BLADE: What was it like achieving success so early? Did you realize what a big deal it was?
BILLY GILMAN: No. I knew that it was great. But all I was really concerned about was getting on a stage and just having fun. That was my main love. It was almost like a game. It didn't feel like a job. It didn't feel like a pressure like, "Oh, we've got to get to number one. We've got to sell this many units this week." The pressure is now. Now that I know what's going on.
BLADE: What were you doing in the 10-year break between your self-titled album in 2006 and your "The Voice" audition in 2016?
GILMAN: My voice really, I don't know if it was from all the stress it was under traveling for so many years as a kid or whatever, but when my voice changed it was a very bad time. It took a long time for it to come back where I knew I could hold a show on my own and not have to worry, "Oh, is it just going to go and leave me?" It would stay for a song and then it would just vanish, no sound coming out. We would go to the doctor but there really wasn't any damage, it was just the vocal chords figuring out what they wanted to do. It took two-and-a-half years for me to fully get back out on a stage and be able to hold a show. But I lived in Nashville through all that time co-writing. I raised $2.5 million for the Muscular Dystrophy Association.
So, I was very busy I just really wasn't doing my thing. I had to find other ways to work and be out in the public eye and not letting that flame die, hoping that my voice would come back. And it did and that began the process of relearning it. You can't hit those extravagant high notes that you used to hit. You have newer, lower notes.
When you're told what to act like, what to sound like, how to dress that's just your mentality. It wasn't until I started to song write that I realized who I was, and what I loved and what I didn't like. I knew that Nashville just wasn't going to buy into it. I was trying to fit the formula when I knew I wasn't going to fit the formula anymore. But I stayed and cowrote songs for publishing companies, did recordings and all that for five or six years. I knew I wanted to change gears and let my voice do what it was put on earth to do knowing that it can again, which is big ballads. I would do my little country stuff on stage at 12 years old and then I would literally sign autographs, do my duties, get on the bus and just belt out Celine Dion and Michael Bolton. That was just where my voice really fit. But the gimmick was working at 12 years old, a kid singing country music.
So when "The Voice" called, and they had been calling for a few years and I had said, "No, I want to do it on my own." But usually, if an opportunity comes up and goes away and you ignore it, well that's your own mistake. But this one kept coming. They just kept persisting. So I said, "You know what if it keeps coming up so strongly in my reality, it's for a reason." So I finally gave in and auditioned and the journey really revved up.
BLADE: Did you feel like your prior experience gave you an advantage on "The Voice"? 
GILMAN: No. The only thing that helped me was I knew how to hold notes and get around things if I was sick. That helped. But you're standing toe to toe not knowing what the hell is going on just as much as the person that came from selling cars or behind a desk. There really was no advantage and they didn't treat me any different. To the onlooker, it looks like it maybe played a role but it really doesn't. They're all about quality in all forms. Everyone is the same. That was really great because I was a little timid to talk to anyone in the first couple of weeks in the process. I didn't know if the other contestants would be upset if they found out or if anyone knew.
So, I didn't want to cause waves because you never know how people are gonna react. But we really started to get friendly and became friends and family that hopefully will forever be friends and family. The winner of my season had a prior record deal and we didn't know that. Everyone has a history more often than not. There's more entertainers that were co-writers on big hits, background singers for someone really famous. Ninety percent of them knew what they were doing or had a name of their own in whatever way prior to the show.
BLADE: Your coach was Adam Levine. Do you still keep in touch with him?
GILMAN: I do. We talk. The ones I talk to are him and Miley (Cyrus) mostly. He's great. He was very black and white. I like truth and I don't like to be doted or coddled. It was neat to see someone really get invested in the situation and not just when the cameras are on. He's awesome.
BLADE: Country music isn't known for out artists in the same way a genre like pop is. Were you afraid of losing fans coming out as a country singer?
GILMAN: If I'm going to lose fans like that then I don't care. I'll go sing on a cruise ship. I will always be a singer. If I was losing fans because I was sending a message that really was not a good one or I went into rap or something that has more of a negative tone I could see that as a hurt. But me being happy and spreading peace and helping some other person possibly, if I lose fans over that then it was meant to happen. At first I told my family and then I slowly started to tell my team. But then I figured it's no one else's business. No one else deserves to know. I'm just a singer. You put my record on and you watch my video on YouTube and then you go about your life. You don't need to know any more about me. Country music especially isn't the case like that. It's very family oriented and they want to know their artists. So they advised me to tell them because it was a struggle for me to be successful again.
And when I finally came out to my team they said, "You have no idea the stigma that's around your name. It's a horrible thing but that's the reality of this town." And I went, "That's really disgusting. I have a hit song right here. And you're not going to play it just because of my personal lifestyle?" That's just the way it works. It's actually mind boggling. But it is what it is. A high-profile magazine wanted a cover story and I said no because it looks like I'm trying to sell it or find success in something so intense. My team wasn't too thrilled. But it's not a publicity stunt. It's just telling people the situation.
So I opted to do it on YouTube. Because if it were to go viral and do amazing that's on its own, I didn't push it. The amount of press that I got from it was great. But the amount of letters, emails that I got from kids in middle America saying, "I was kicked out my home, what do I do? But now I don't feel alone and I feel like I have a voice to help me through this." The positive outweighed the negative by almost a 100 percent. People are gonna say what they're gonna say but they're gonna do that anyway.
But musically, I was like holy shit where am I going? But I am a singer. I don't remember a time when I wasn't. So I knew in my gut that there was no other way for me. I had to trust that it would be OK. Sometimes that's all you have to go by.
BLADE: Being both gay and a country singer, do you feel an obligation to speak out on events like the Pulse nightclub shooting and the Las Vegas shooting?
GILMAN: The way I feel is every voice is important at certain times. I think that there's a place and time for my ranting. I could be like one of these artists that get on Twitter every five minutes. But what is that really helping? If you live your truth and you live to help the cause in your everyday life that stands alone as well. I do plenty of events and speak on behalf of GLAAD and the LGBTQ community. It's just about living your life and not backing down. That's a win, that's a stance. Not cowering and being proud of who you are no matter what you are.
BLADE: What projects are you working on? Any new music?
GILMAN: I'm working on some really fun stuff. When I stepped out on "The Voice" stage I told my team I really have to do me this time. That's such a new kid term, "Do you." When you say it, it sounds really gross but it's true. I really had to be who I knew I was and who I created alone. I would go, "Damn it, I wish people would hear this." But I just wasn't ready yet to show that part of me. So when "The Voice" came I said, "I gotta do me I think I'm gonna do an Adele song as my audition song" and everyone said, "What?" And I said, "Yeah, that's where I see myself." I said this is the biggest platform to see if it will work because if people don't like it they won't vote, they won't download.
Thankfully, America bought into it. It enabled a lot of confidence in that new lane. We just wrapped mixing some songs that will be released. We're meeting with record labels so I don't know how long it will take. I could always release it myself if that doesn't work. But right now they're fresh off the studio floor. I don't know when it will come out but it is done. Both regular music and Christmas music. It's great to have this music that I've never had before. It can contend with everyone else and I've never had that before.
BLADE: What can people expect from your show?
GILMAN: This one is a little different. It's a very up close and personal night of songs. My old stuff that people remember, some new stuff. I learned from another very successful artist, "You can do a million original songs but just expect people looking for the popcorn, the beer or the bathroom." If they don't know the song you gotta throw in some stuff that they know. So I threw in this little segment, because it's so popular on TV and YouTube, called Carpool Karaoke. It's really been working and it's fun. It's a variety show of songs that I really love but on the intimate side which is always a fun thing every once in awhile.
New dance single pays tribute to Town Danceboutique
Local musicians pen 'Town' in honor of shuttered club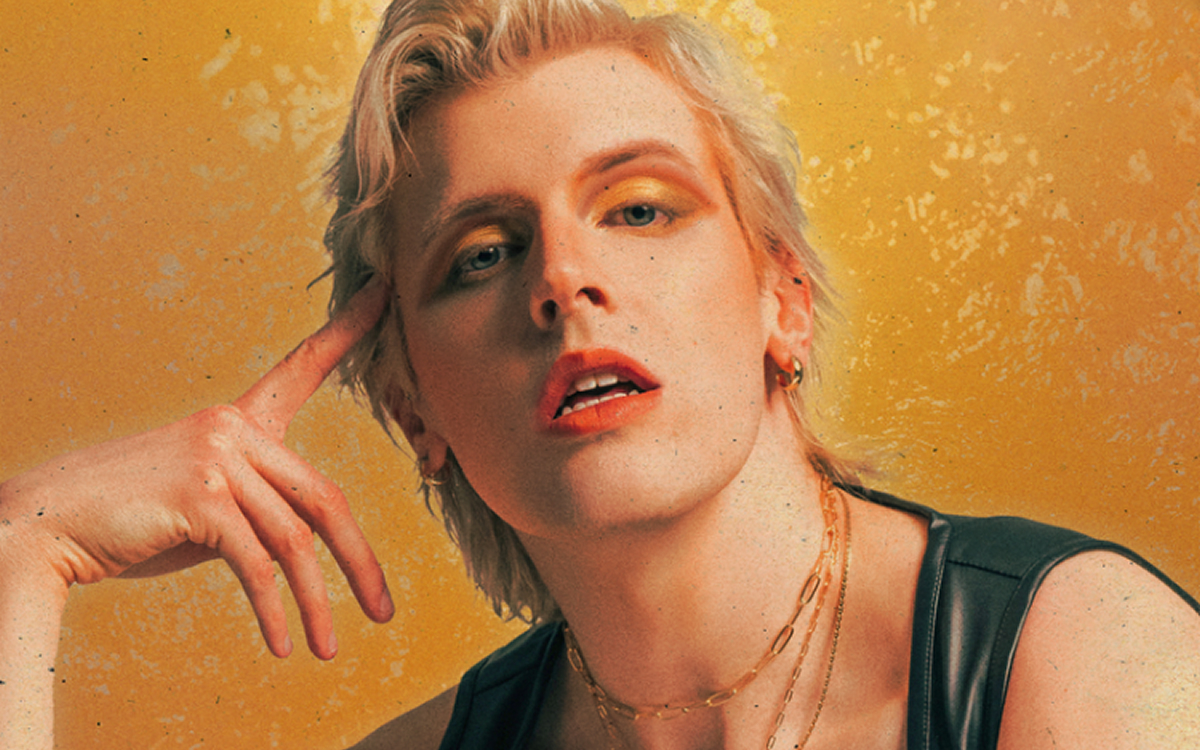 The closing of the LGBTQ nightclub Town Danceboutique in the summer of 2017 was heartbreaking to local musician Bryce Bowyn. He and his Los Angeles-based singer/songwriter friend Lexie Martin decided to honor its legacy in their new single, "Town."
For Bowyn, who moved to the District about a decade ago to attend school at American University, the memories he has from Town Danceboutique are endless. And when it closed, it was a massive loss to Bowyn and many others.
"It was such a cool space," Bowyn said. "It was just disappointing to see a place that brought so many people together become part of the landscape again." The building Town Danceboutique used to be housed in is now home to upscale apartments and a CVS.
Town Danceboutique was a formative place for Bowyn and Martin, and it was Bowyn's first experience in an open and accepting LGBTQ environment. His favorite memories at the club were always on Halloween, he said. Patrons, including Bowyn, would go all out with their costumes to look their very best.
Bowyn and Martin met while they were both in the musical theater program at American University. Despite their years-long friendship, "Town" is the first song they have written together. They sat down over FaceTime and got to work. It was Martin's idea to pay homage to Town Danceboutique, and the song follows the story of pre-gaming, going out, and hitting the dance floor.
But the single also serves as a hype song for going out in any city, at any place.
"It was important to me for the song to remain relatable and accessible," Bowyn said. "So the whole foundation of the chorus, 'Let's go to town,' can either mean Town Danceboutique, or painting the town red and having the night of your life."
Bowyn started writing and producing his own music in 2018. He released an EP titled "A Rosy Retrospect" in 2022, and most recently released a single "A Bridge Burned Down" in June. His music is inspired by late 2000s pop and '80s synthpop, influenced by stars like Madonna and Charli XCX. Lexie Martin released her self-titled EP in 2019 and most recently came out with her single "SUPERPOWER" in 2021.
Bowyn has been a lifelong pop music enthusiast. He distinctly remembers watching Britney Spears perform "Oops!…I Did It Again" at the MTV Video Music Awards when he was a kid and thinking "That was what I wanted and what I was set to do in life."
"My heart was always with pop music," Bowyn said.
"Town" is available now for streaming on Spotify, Apple Music, and Soundcloud.
From Monáe to Madonna, fall will rock in D.C.
Local venues hosting array of queer artists in coming months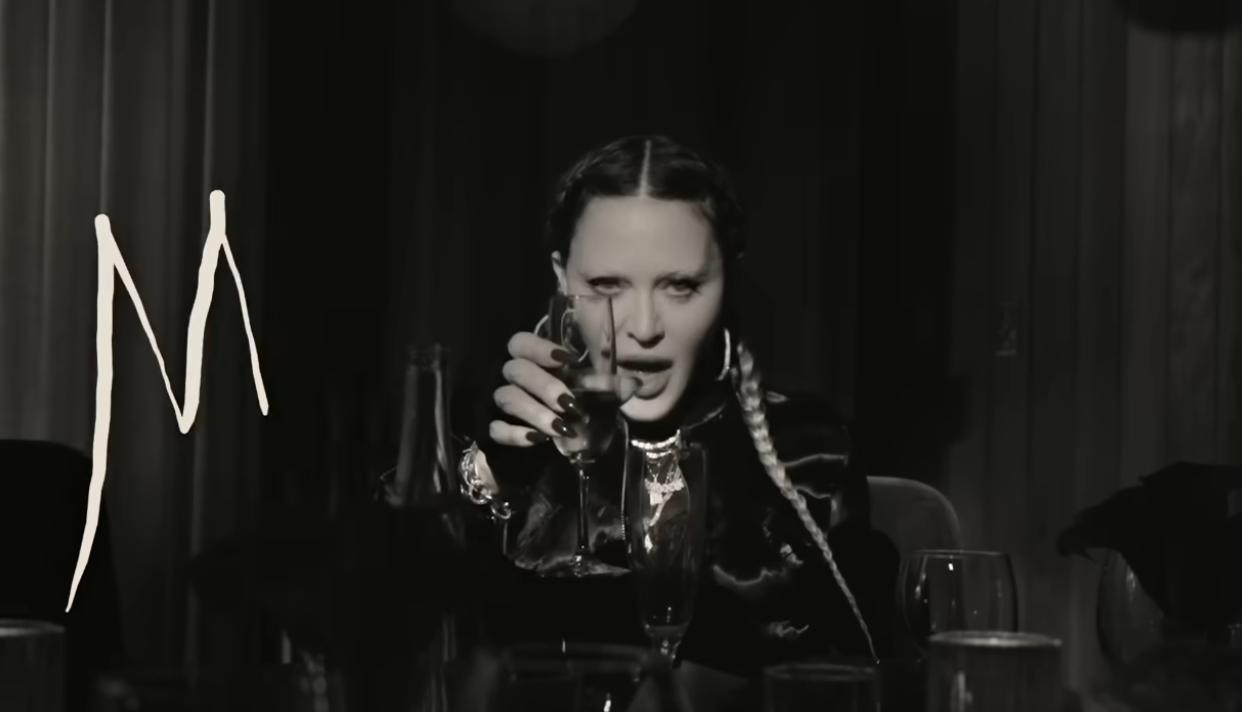 The D.C. area has many LGBTQ musical acts to look forward to this fall. Starting with pansexual and nonbinary actor and R&B singer Janelle Monáe, performing at the Anthem on Sept. 24-25 with ticket prices ranging from $135 to $301 on StubHub.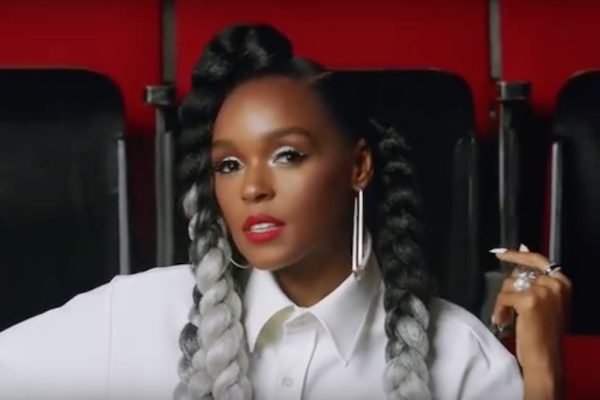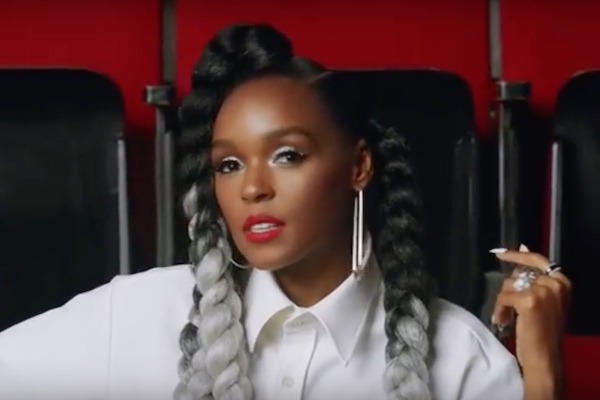 Singer Hozier's "Unreal Unearth Tour" is coming to the Anthem on Sept. 26-27. Tickets are available on StubHub starting at $324.
On Sept. 28 the CFG Bank Arena in Baltimore will see lesbian pop artist SZA's "SOS Tour" with tickets starting at $165 on Ticketmaster.
Queer indie pop singer Ashnikko is coming to the Anthem on Sept. 29 to perform their "Weedkiller Tour." Tickets available on StubHub range from $49 to $279.
Coming to Merriweather Post Pavilion in Columbia, Md., is the All Things Go Festival. Performing are lesbian singers Tegan and Sara, alt-pop singer Lana Del Rey, pop singer Carly Rae Jepson, and more. The festival will take place Sept. 30-Oct. 1 with two day passes starting at $397 on SeatGeek.
Rock band Queen will perform "The Rhapsody Tour" at the CFG Bank Arena along with Adam Lambert on Oct. 4-5. Tickets are starting at $181 on Ticketmaster.
Pop star and trans woman Kim Petras' "Feed the Beast World Tour" will reach the Anthem on Oct 12. Tickets range from $72 to $817 on StubHub.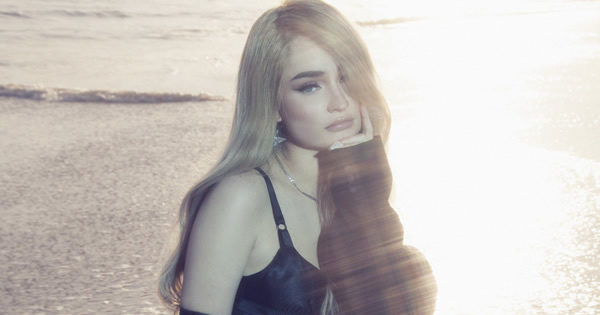 Queer pop singer Kesha is coming to the Anthem on Oct. 29 to support her new album, "Gag Order." Tickets go from $86 to $261 on Event Ticket Center.
Queer pop rapper Shygirl is co-headlining with bisexual singer Tinashe for the "Nymph" tour at the Anthem on Nov. 5. Tickets range from $45 to $145 on Ticketmaster.
Indie band Men I Trust is performing at Echostage on Nov. 15. Tickets are available on Ticketmaster for $30.
Nonbinary rapper Lil Uzi Vert's "PINK TAPE TOUR" will be at the Anthem on Nov. 21. Tickets start at $90 on StubHub.
Doja Cat's "The Scarlett Tour" will reach Capital One Arena on Nov. 27. Tickets start at $100 on Ticketmaster.
Madonna will bring her highly anticipated and delayed "The Celebration Tour" to the Capital One Arena Dec. 18 and 19. Tickets are available on Ticketmaster starting at $110.
Tom Goss to perform at Rehoboth Beach Bear Weekend
Out singer entertains at the Sands Hotel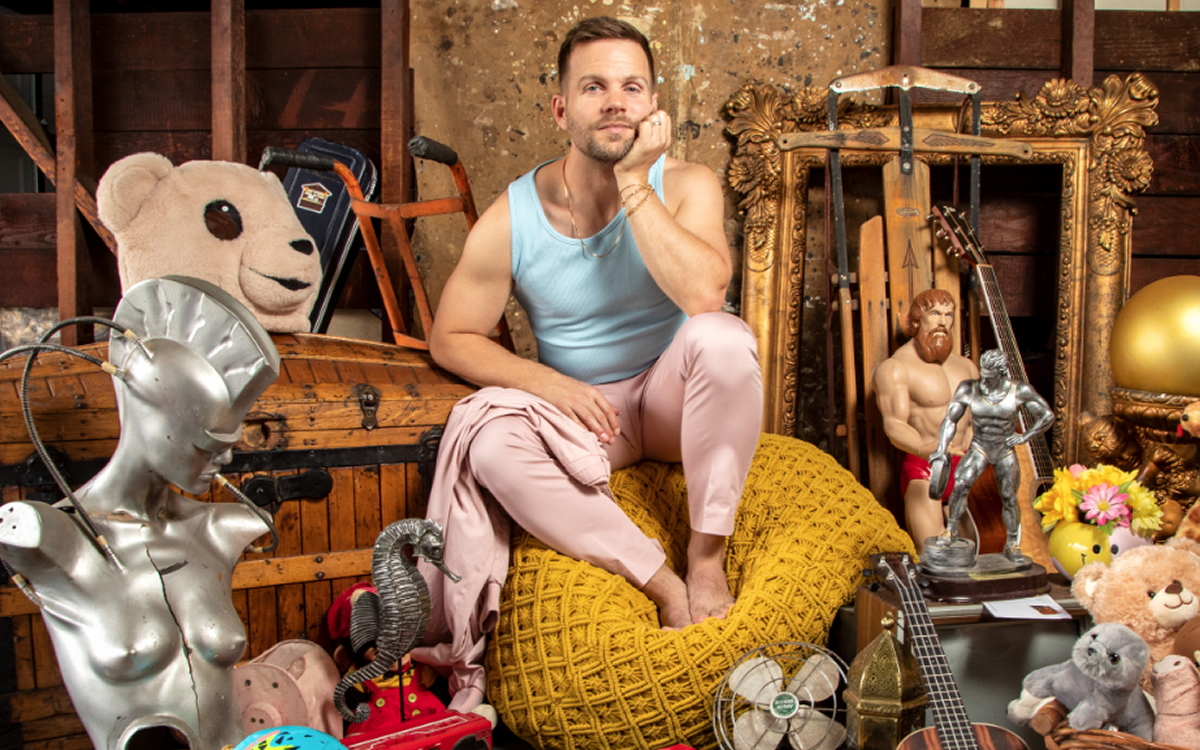 Out singer Tom Goss will perform at the Rehoboth Beach Bear Weekend on Saturday, Sept. 16 at 7 and 9 p.m. at the Sands Hotel.
He will sing his memorable songs like "Son of a Preacher Man" and "Bears," as well as tracks from his new album, "Remember What It Feels Like," where he sings about being a 42-year-old gay man still reeling from his husband's infidelity who was recently conned by a lover with a secret life now serving time in prison.
Tickets to Rehoboth Beach Bear Weekend start at $20 and can be purchased on Eventbrite.