January 7, 2018 at 9:10 am EST | by Lou Chibbaro Jr.
Lesbian found murdered in burning car in D.C.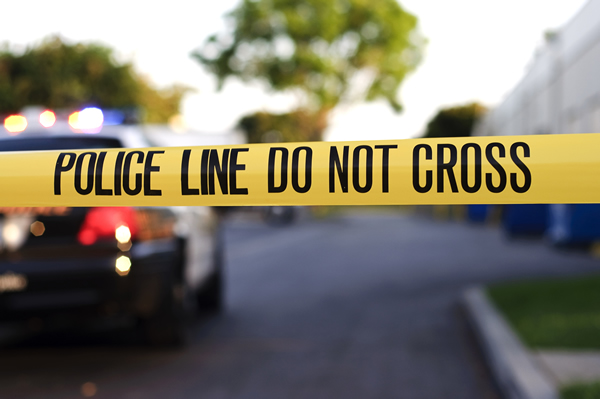 A lesbian found shot to death in the trunk of her car that someone set on fire in Southeast D.C. on Dec. 28 was friends with two other people shot to death on the same day, and detectives are looking into whether the three murders may be linked, according to D.C. Police Chief Peter Newsham.
Police said the body of a woman they later identified as Kerrice Lewis, 23, a resident of Hyattsville, Md., was found about 7:30 p.m. Thursday, Dec. 28, in the trunk of her burning Lexus in an alley in the 800 block of Adrian Place, S.E., near Fort Dupont Park.
"Upon arrival, officers located a vehicle on fire," a police statement released on Dec. 29 states. "Once the fire was extinguished, an unconscious and unresponsive adult female was discovered inside the vehicle suffering from multiple gunshot wounds," the statement says.
"D.C. Fire and Emergency Medical Services responded to the scene and determined there were no signs consistent with life," says the statement.
Fox 5 News reported a police source said residents living near the location where the car was found reported hearing gunshots before seeing the car consumed in flames and hearing a woman's screams from inside the burning vehicle.
Mercedes Rouhlac identified herself to ABC7 News as Lewis's best friend and ex-girlfriend. Other news outlets also reported Rouhlac saying she and Lewis had been in a same-sex relationship.
"No matter what, she still loved me and my son," Rouhlac told Channel 7 News reporter Sam Ford.
Police said they had no suspect and no known motive for Lewis's murder.
Lewis was the third of three people who knew each other that were shot to death on Dec. 28 in separate but nearby locations, D.C. police said.
The first of the three, Ronzay Green, 23, of Northeast D.C., was fatally shot in the parking lot of a 7-Eleven convenience store in the 900 block of Eastern Avenue, N.E. about 11:20 a.m.
According to police, about seven hours later Armani Nico Coles, 27, was found unconscious lying in the road at the intersection of Eastern Avenue and Kenilworth Avenue just across the D.C. line in Capitol Heights, Md. Police said he had been shot and pushed out of a vehicle. He was found about a mile away from the 7-Eleven where Green was shot. Police said Coles died after being taken to a nearby hospital.
William Sharp, Lewis's grandfather, told the Washington Post that Lewis knew the other two victims. He told the Post he and his wife had raised Lewis since she was 11 years old. He said Lewis's mother died of a brain aneurysm in 2005 and her father was shot to death on the front porch of a house in Northwest D.C. in 2006, the Post reported.
Lewis, who struggled to cope following the death of her parents, had served a short time in jail for convictions for an illegal gun possession and a burglary, Sharp told the Post. But he said she had resolved to change, and had been happy helping him doing home renovation related work while pursuing studies in the construction trade and was looking forward to her future.
"She was free-spirited and a lot of fun," the Post quoted Sharp as saying. "She would light up a room, just talking and laughing."
Last week police announced they had arrested Dennis Whitaker, 23, a local rap performer who went by the name Jugga Knott, for the murder of Ronzay Green at the 7-Eleven. Police did not say whether Whitaker might be a suspect in the other two murders.
In the statement announcing Lewis's murder D.C. police made no mention that she was a lesbian. A D.C. police spokesperson told the Washington Blade last month that police follow a policy of not disclosing the sexual orientation or gender identity of crime victims, including murder victims, unless they have evidence that the crime was specifically linked to someone's sexual orientation or gender identity, such as a hate crime.
In a Jan. 6 Huffington Post write-up, contributor and journalist Julia Diana Robertson reported that people who knew Lewis were troubled over what she said was a lack of media coverage of Lewis's case.
"Heartbroken friends of the victim are disappointed by the lack of media coverage," Robertson wrote. "When lesbians are murdered the distinct media bias keeps the general population in the dark. This bias is multiplied where 'butch' lesbians are concerned, and compounded if you're a woman of color."