Biden Foundation sets up advisory councils for women, LGBT rights
Initiative launched amid speculation of 2020 run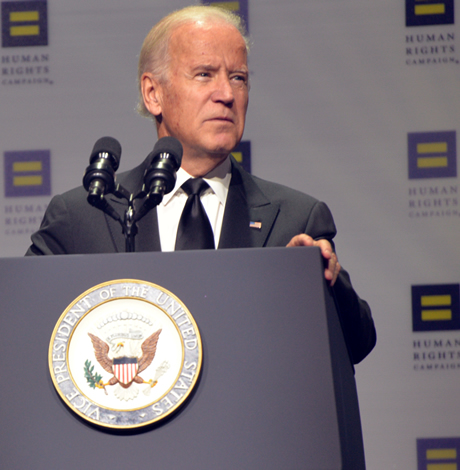 Former Vice President Joseph Biden, among the potential Democratic candidates for the 2020 presidential election, announced on Monday the creation of two new advisory councils for his foundation: One to advance LGBT rights, the other to end violence against women.
Members of both councils are made up of prominent advocates on women's and LGBT issues, many of whom are supporters of the Democratic Party.
Individuals named to the LGBTQ Equality Advisory Council include singer Cyndi Lauper, former NBA player Jason Collins, transgender activist Sarah McBride, Judy Shepard, marriage equality advocate Evan Wolfson and former U.S. ambassador to Romania Michael Guest.
Biden said in a statement members of the councils "have devoted their lives to that creed, and we're lucky to have them lend their expertise to this mission."
"By working together, we can do more to protect the rights of all people, expand access to opportunity and give every American a chance at a middle-class life," Biden said. "I am eager for what we will accomplish together."
According to a statement from the Biden Foundation, the advisory councils will recognize the power of public-private initiatives, serve as ambassadors for the Biden Foundation and guide strategic partnerships to create societal change.
Louisa Terrell, executive director of the Biden Foundation, said in a statement each council member "has made it their life's work to protect and advance the rights of the most vulnerable."
"We're honored to have them volunteer their knowledge to the Foundation as we work together to build a more just society," Terrell added.
Biden has a record of highlighting the issue of violence against women. As a U.S. senator, he was author of the Violence Against Women Act, a law that was reauthorized in 2013 when he was vice president to include LGBT-specific protections.
On LGBT issues, Biden was also at the forefront. The vice president famously came out for same-sex marriage days before former President Obama and called transgender issues the "civil rights issue of our time" and was active in championing international LGBT human rights.
Lauper, co-founder of the True Colors Fund, highlighted the issue of LGBT youth homelessness in a statement on her membership of the LGBT council.
"In America, up to 1.6 million youth experience homelessness each year. 40 percent of them identify as LGBTQ, compared to the seven percent of the general youth population that is LGBTQ. The True Colors Fund is working hard to change that," Lauper said. "As a lifelong ally and advocate, Vice President Biden gets it — and today, I'm proud to join the Biden Foundation as we work to make equality a reality."
The full roster of both advisory councils follows.
LGBTQ Equality Advisory Council
Cyndi Lauper, Singer, Songwriter, Actress, Activist; Founder, True Colors Fund
Sara Ramírez, Tony Award–winning Actress and Activist
Jason Collins, Professional Basketball Player (retired), National Basketball Association
Sarah McBride, National Press Secretary, Human Rights Campaign
Phillip Picardi, Chief Content Officer, Them and Teen Vogue
Judy Shepard, President, Matthew Shepard Foundation
Evan Wolfson, Founder and Former President, Freedom to Marry
Marsha Aizumi, Author, Speaker, Educator, Advocate Member, PFLAG National Board of Directors
Dr. Eliza Byard, Executive Director, Gay, Lesbian, and Straight Education Network
Ambassador Michael Guest, Former U.S. Ambassador to Romania
Mara Keisling, Founder and Executive director, National Center for Transgender Equality
Dr. Caitlin Ryan, Director and Co-Founder, Family Acceptance Project
Rev. Jasmine Beach-Ferrara, Founding Executive Director, Campaign for Southern Equality; Minister, United Church of Christ
Jacob Tobia, Writer, Producer, Author
Amit Paley, Chief Executive Officer and Executive Director, Trevor Project Precious Davis, Activist, Educator, Public Speaker
Ending Violence Against Women Advisory Council
Justin Baldoni, Actor, filmmaker and activist
Karma Cottman, Founder, Ujima: The National Center on Violence Against Black Women; Executive Director, DC Coalition Against Domestic Violence
Jess Davidson, Managing Director, End Rape on Campus
Venkayla Haynes, Regional Advisor, It's On Us
Rosie Hidalgo, Senior Director of Policy, Casa de Esperanza; Senior Advisor, National Resource Center on Domestic Violence
Olivia Hinerfeld, Activist
Vivian Huelgo, Chief Counsel, Task Force on Human Trafficking and Commission on Domestic & Sexual Violence of the American Bar Association
Neil Irvin, Executive Director, Men Can Stop Rape
Demetra Lambros, Appellate attorney, U.S. Department of Justice
Zerlina Maxwell, Director of Progressive Programming, SiriusXM
Victoria Nourse, Professor, Georgetown Law School
Nancy Schwartzman, Director, Producer, Mobile App Developer; CEO, Tech 4 Good
Patti Seger, Executive Director, End Domestic Abuse Wisconsin
Susan Sorenson, Professor, University of Pennsylvania
Andrew Sta. Ana, Director of Legal Services, Day One
Ebony Tucker, Advocacy Director, National Alliance to End Sexual Violence
California mom claims school manipulated child into changing gender identity
Jessica Konen gave the school permission to use the boy's name for attendance and tried to be supportive but noted it was difficult for her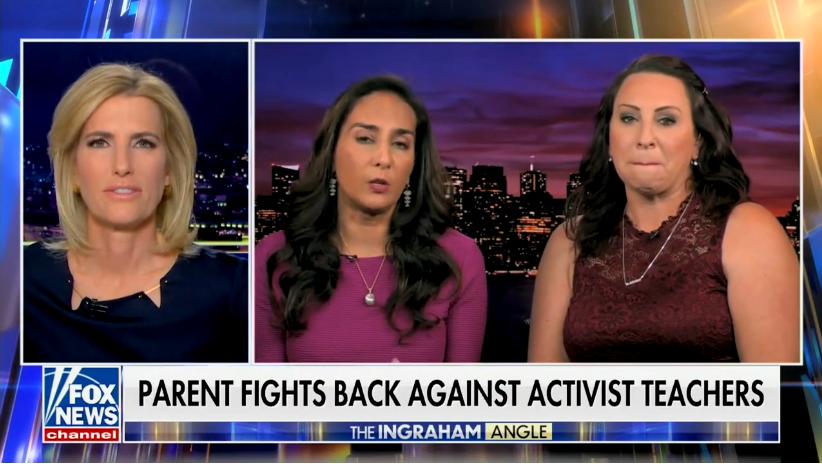 A Northern California mother is claiming teachers in a small school district in the state manipulated her daughter into changing her gender identity and name in a legal claim. 
The claim, filed by the ultra-conservative Center for American Liberty on behalf of the mother, alleged "extreme and outrageous conduct" by the Spreckels Union School District, leading Jessica Konen's 11-year-old daughter to change her gender identity and drive a wedge between them.
Specifically, the claim, a precursor to a lawsuit, names two teachers – Lori Caldera and Kelly Baraki – at Buena Vista Middle who, in addition to teaching, ran the school's Equality Club, later known as UBU (You Be You). Buena Vista is a part of the district.
It comes after Abigail Shrier, the author of a book widely criticized as anti-trans, quoted what the two educators said last year at the California Teachers Association's annual LGBTQ+ Issues Conference in a piece headlined "How Activist Teachers Recruit Kids." Caldera and Baraki spoke about the difficulty of running a Gay-Straight Alliance (GSA) in a socially conservative community.
After the article was published, the teachers were put on administrative leave, and the district hired a law firm to investigate, which is ongoing. The UBU club was suspended.
Spreckels is a town of about 400 people in the agricultural Salinas Valley, approximately 90 miles south of San Francisco.
According to the complaint, Konen's daughter began attending Equality Club meetings after being invited by a friend when she started sixth grade at Buena Vista. After attending one session, she decided it wasn't for her until Caldiera convinced her to come back. At the gatherings, Caldera and Baraki held LGBTQ-centered discussions and introduced students to different gender identities and sexualities.
During her time in the club, Konen's daughter began exploring her own gender identity and sexuality, choosing to wear more masuline clothes. At some point, she decided to change her name and pronouns, which she has since changed back to her original name and pronouns.
Konen said she was aware her daughter was bisexual but did not know she began using a male name and gender pronouns until she was called into the school when her daughter was in seventh grade. The meeting caught both Konen and her daughter by surprise – Konen's daughter had said she wanted to notify her mother, but she did not know the meeting was that day.
Konen gave the school permission to use the boy's name for attendance and tried to be supportive but noted it was difficult for her.
However, when Shrier's article was published and circulated around the small town, everything changed. At this time, Konen's daughter was again using a female name and pronouns.
In the leaked recording from the LGBTQ conference, Caldera and Baraki were discussing how they kept meetings private, among other things.
"When we were doing our virtual learning — we totally stalked what they were doing on Google, when they weren't doing school work," Baraki said. "One of them was googling 'Trans Day of Visibility.' And we're like, 'Check.' We're going to invite that kid when we get back on campus."
However, Caldera told the San Francisco Chronicle that the quotes were either taken out of context or misrepresented. According to Caldera, the stalking comment was a joke. She also defended their work, saying students lead the conversation and they provide honest and fair answers to their questions.
In addition, a spokesperson for the California Teachers Association criticized the group bringing the lawsuit forward, according to the Associated Press: "We are concerned about a political climate right now in which outside political forces fuel chaos and misinformation and seek to divide parents, educators and school communities for their own political gain, which is evident in this complaint. The Center for American Liberty is concerned with pushing its own political agenda through litigation and has filed multiple lawsuits against various school districts and communities."
Man who killed one in 2000 Roanoke gay bar shooting dies in prison
One of the worst bias attacks targeting LGBTQ community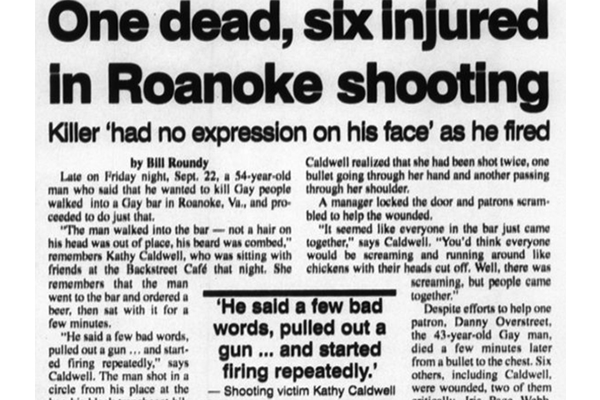 A man sentenced to four consecutive life terms in prison for the September 2000 shooting at a gay bar in Roanoke, Va., in which one man lost his life and six others were wounded, died of natural causes on Jan. 15, according to the Virginia Department of Corrections.
A spokesperson for the Department of Corrections told WSLA 10 TV News that Ronald Edward Gay died while being treated at a hospital near the Deerfield Correctional Center, a state prison where he had been living as an inmate. He was 75.
Witnesses and law enforcement officials reported at the time of the shooting that a middle-aged man later identified as Gay arrived alone at Roanoke's Backstreet Café, a popular gay bar, on the night of Sept. 22, 2000.
According to an account by an eyewitness to the incident who spoke last week with the Roanoke Times newspaper, after ordering a beer and standing next to the bar for a short time, Gay reached into the long trench coat he was wearing, pulled out a 9mm pistol, and fired a round "straight into the chest of 43-year-old Danny Overstreet, before opening fire on the rest of the bar."
Overstreet, a beloved regular patron at the Backstreet Café, died at the scene of the shooting. Six others, who were wounded by bullets fired by Gay, later recovered, but they and many others who were present and witnessed the shooting were left emotionally scarred, the Roanoke Times reported.
In the weeks following the shooting, news media outlets, including the Washington Blade and the Washington Post, reported findings of an investigation by local police that Gay told police he went to Backstreet specifically to target gay people because he became bitter after years of being taunted and teased for his last name of "Gay."
The Roanoke Times reported that, among other things, Gay told police "God told him to do it" and that he once wrote that there was an evil inside of him telling him "to shoot or have no rest."
Gay later pleaded guilty to multiple charges against him, including murder. On July 23, 2001, he was sentenced to four consecutive life sentences in prison for the shooting incident and the murder of Overstreet.
The Backstreet incident in Roanoke was considered by LGBTQ rights advocates and others to be one of the worst incidents in which LGBTQ people were targeted for a shooting until the June 2016 shooting at the Pulse gay nightclub in Orlando, Fla., in which 49 people died and 53 more were wounded in a mass shooting by 29-year-old Omar Mateen.
Mateen, who was shot and killed by Orlando police after a three-hour standoff, told police in a phone call from inside the nightclub after the shooting began that he swore allegiance to the leader of the Islamic State in Iraq and Syria and his attack against the gay nightclub was motivated by the U.S. military intervention in Iraq and Syria. The FBI later classified the incident as a terrorist attack.
The Roanoke Times reported that the shooting incident at Backstreet Café prompted LGBTQ residents and allies to gather in the days and weeks after the incident for vigils and marches. About 1,000 people walked through the streets of downtown Roanoke to honor the life of Overstreet and to urge Congress to pass federal hate crimes legislation, the newspaper reported.
South Korean electronics giant pulls pro-LGBTQ ad after backlash
Singapore campaign showed mother supporting drag queen son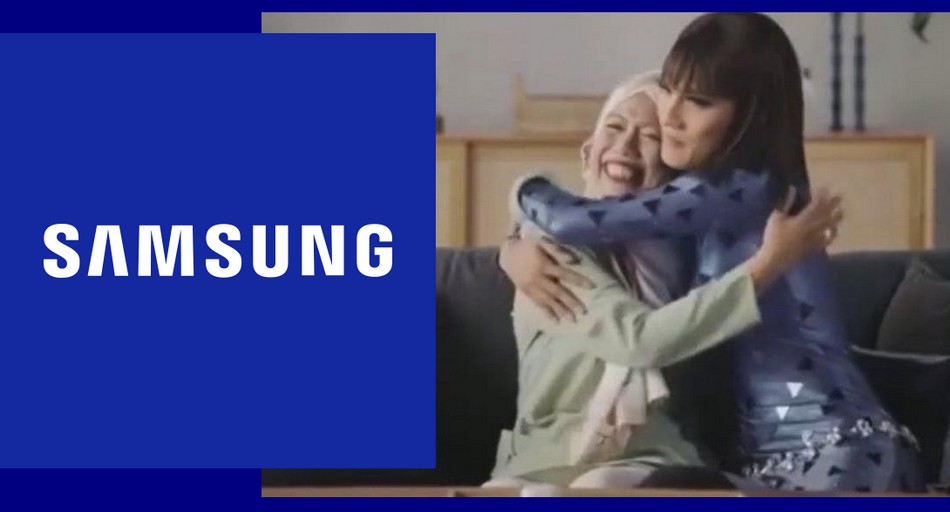 An advert campaign by South Korean electronics giant Samsung was yanked after significant backlash in Singapore from some members of its Muslim-majority community.
The ad, part of the company's "Listen to Your Heart" campaign to promote its Galaxy Buds2 and Watch4, featured a Muslim mother expressing support for her drag queen son.
The ad was meant to promote Samsung's new wearable products, like noise-cancelling earbuds and a smart watch with a heart rate monitor, the BBC reported.
The video featured several participants' reactions as they listened to heartfelt recorded messages from their loved ones. One of the pairs of participants featured a Muslim woman wearing a headscarf as she heard a message from her son, who was a drag performer.
"You are just unbothered having people looking or judging you differently, having a son that does drag," he tells her in his message.
The scene of the Muslim mother embracing her drag queen son sparked a torrent of negative commentary on virtually all social media platforms with some ad hominem remarks directed at Samsung which caused the electronics company to pull the ad.
In a Facebook post Samsung wrote;
"We acknowledge that we have fallen short in this instance, and have since removed the content from all public platforms," Samsung said. "Samsung believes that innovation and growth are driven by diversity and inclusivity. We will certainly be more mindful and thorough in considering all perspectives and viewpoints for our future marketing campaigns."
Members of the local LGBTQ community similarly expressed their disappointment at the ad being taken down.
"It was the first of its kind video coming from a minority group on a relationship between mother and son [and] was so affirming," Hilmi, a center manager at local LGBTQ organization Oogachaga, told BBC News.
"As a queer Malay man, I am saddened to see a video that expresses unconditional love [being] taken down abruptly due to societal pressure from a group of people with conservative values."
Marketing Interactive, an online Singapore-based daily news and email news service which is emailed every work day to advertising and marketing professionals in Singapore, Hong Kong, and Malaysia, interviewed Anand Vathiyar, managing director at Cheil Singapore, the ad agency Samsung partnered with.
The campaign was meant for people from all walks of life to be able to express their true feelings to their loved ones, Vathiyar said.
"What is heartening is that for everyone who is getting politically correct about this episode, there are many others, especially younger Singaporeans, who seem to get that we can do better to listen to each other with due care, empathy, respect, and consideration," Vathiyar added.
Meanwhile, in a video posted on Instagram on Jan. 20, the BBC noted that the son featured in the video also reassured followers that he and his mother were "doing well."
"I'm not going to talk about the comments that [were] said in [that video]," the drag performer known as Vyla Virus said.
"It was all about a mother's love in that video, nothing else was mentioned."